[Okutama Lake SUP] leisurely in the lake chill out
プランID:13471 提供:Gran index Okutama base
5,000yen~​ ​(tax included)
大人1人あたりの料金
プランID :

13471
Tokyo / Okutama
Stand Up Paddle Board (SUP)
手ぶらOK
プライベートツアー
エコツアー
Charter Allowed
Rain departs Allowed
自然満喫リラックス派
Starting time

09:00

13:00

13:30

Participating age

13 才~

Time required

2-3 hours

Schedule4月〜11月
Assemble point Look in GoogleMap
Description​ ​
High relaxation and exercise effect "SUP (stand up paddle surfing)".
Waves also not calm lake surface also flow is perfect safety. Standing on the surface of the water, active, a little lie Once tired when. Also it can be such a thing is the charm of Lake SUP.
First Even if you participate easy Okutama Lake SUP!
Wave without any, also flows through the wind gentle white circle Lake. Not salty to not sticky unlike sea. Even if you're to challenge for the first time in the SUP you can enjoy in peace. In addition, it is safe even if I fall down accidentally because some depth.
Guide loaded with training guidance!
Always the challenge of new things, I think that that can in'm easy to you! Since then its become the foundation is "safe Tour" laden guide guide you through the training of rescue to move quickly in any situation, please join the tour with peace of mind!
Women are safe with fashionable facilities and equipment!
The white circle Annex is about 1 minute on foot from the nearest station and a good location! There is camping facilities near, and it is a perfect place for outdoor school. Calm atmosphere! We will provide you with outstanding equipment and a comfortable outdoor life!
---
Attractions of the plan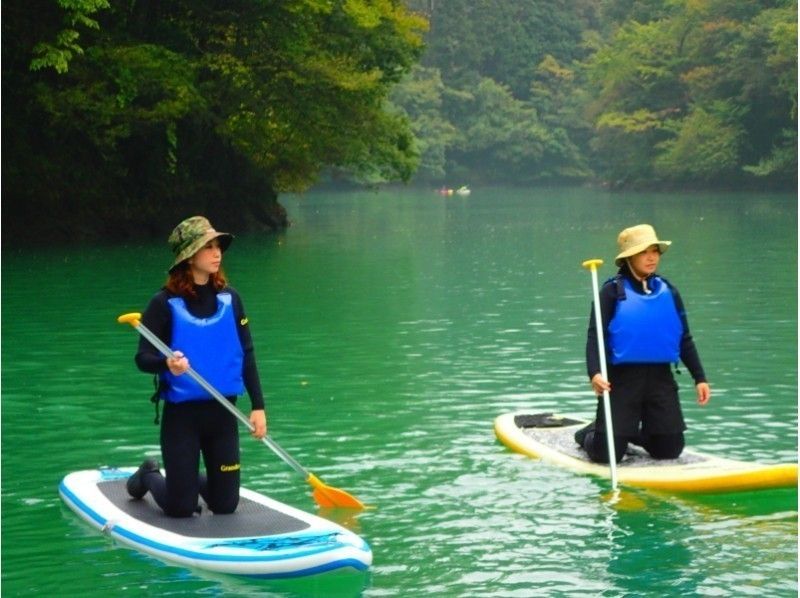 1, You can enjoy in peace Even if you're to challenge for the first time to SUP!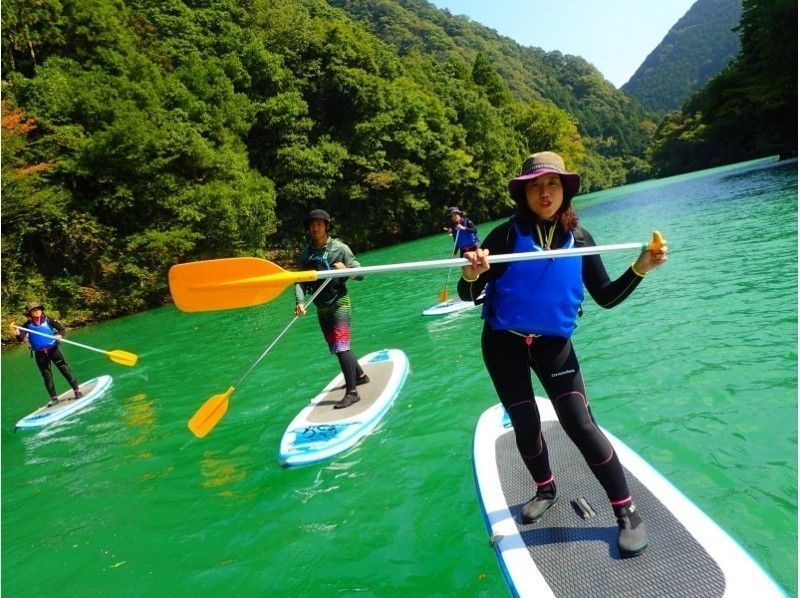 2, Peace of mind even if I fall down accidentally because some depth!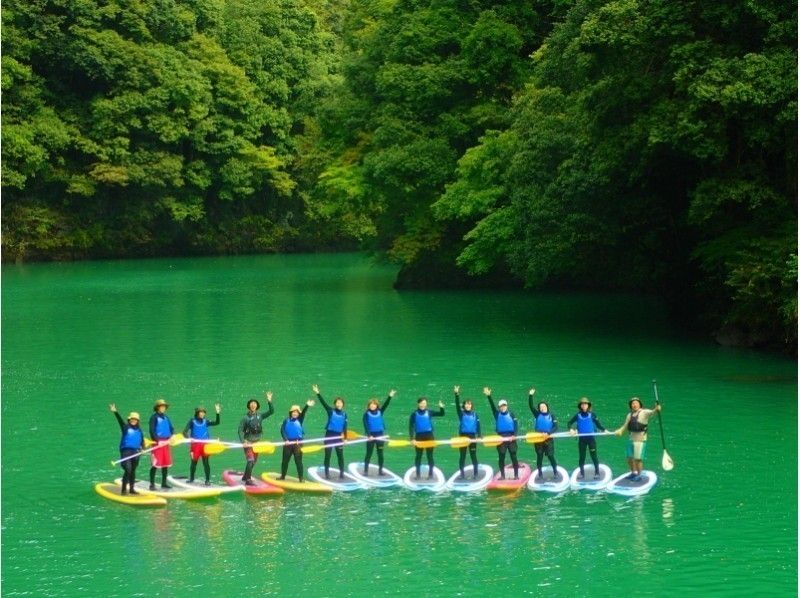 3, Guide history for more than three years of the guide is accompanied, we are working on safety management!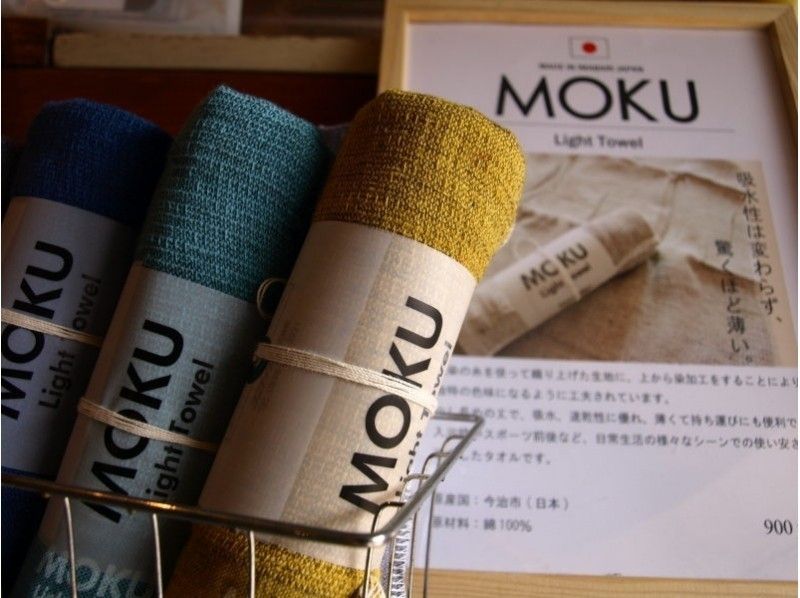 Four, Enhance sales items! Empty-handed in feel free to participate!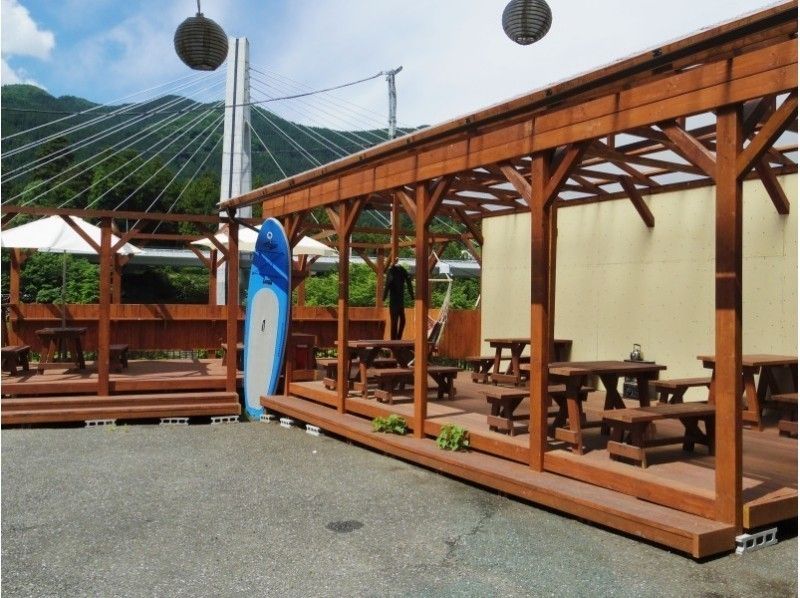 Five, Enjoy outdoor with unexpected scenery like in Tokyo!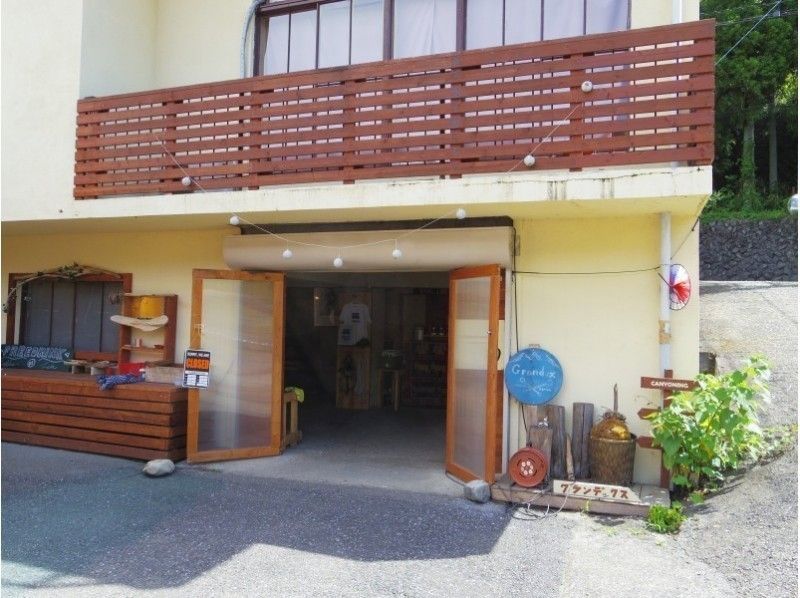 6, Also good access in about a 3-minute walk from the nearest station!
---
Information
| | |
| --- | --- |
| Minimum number of people | 1 人 |
| Number of people who can book | 2人〜8人 |
| Schedule | 4月〜11月 |
| Assemble time | 10 minutes ago |
| Assemble point | Grandex White Round Annex |
| Reservation deadline | 3 days before |
---
Regarding advance preparation
About clothings and must-bring items
◆ It is also possible in the underwear to replace the swimsuit ※ swimsuit. (Inner swimsuit sale: Top 300 yen shorts 300 yen)
◆ Towel ※ After touring the towel will wipe the body. (MOKU Towel Sales: 900 Yen)
◆ may athletic shoes even when wet, or type of sandals heel can be fixed
※ If you can not provide the shoes there is a rental boots. (Rental: 500 yen)
About rental items
Shoes (separately 500 yen Limited)
---
Facility information
Changing room
toilet
shower
Hot spring
Locker
Hairdryer
Parking Lot
コンビニ
スーパー
---
Access and map
所在地
3-2, Okutama-cho Nishitama-gun, Tokyo
How to reach by car
About 60 minutes from the metropolitan area Ome IC or Sunrise IC
About 70 minutes from Chuo way Hachioji IC

※ Please stop at the Shiraruma Town parking lot (free).
 東京都西多摩郡奥多摩町白丸313 (白丸アネックスまで徒歩
How to reach by train
Get off the station: JR Oume line Shiraruma station

JR Chuo Line from Shinjuku, about 90 minutes by JR Ome Line
JR from Machida Yokohama Line, about 90 minutes by JR Hachikō Line
Seibu Ikebukuro Line from Tokorozawa, about 100 minutes in the JR Musashino Line
---
time schedule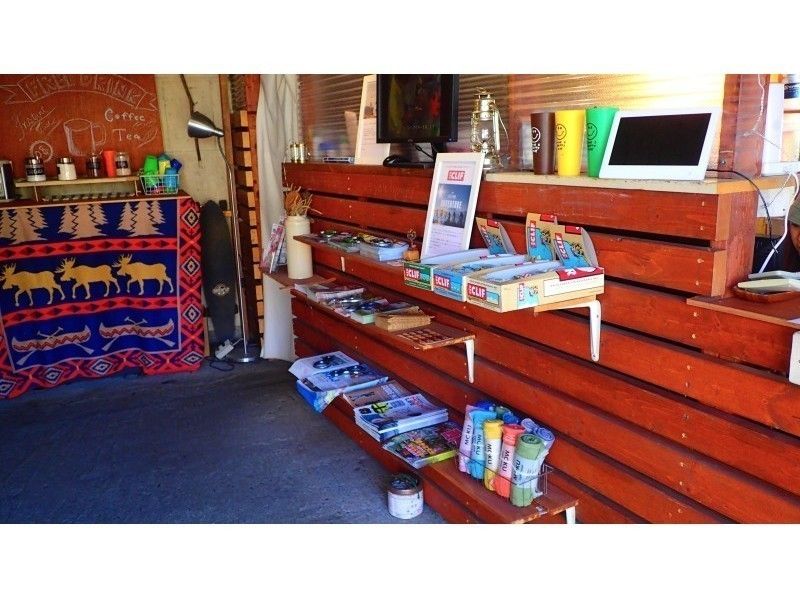 08:50
受付
Please complete your acceptance until 10 minutes before.
09:00
事前の説明・書類記入
And to fill out tour of flow and documents. Since it also change of clothes you do not need to change clothes in advance.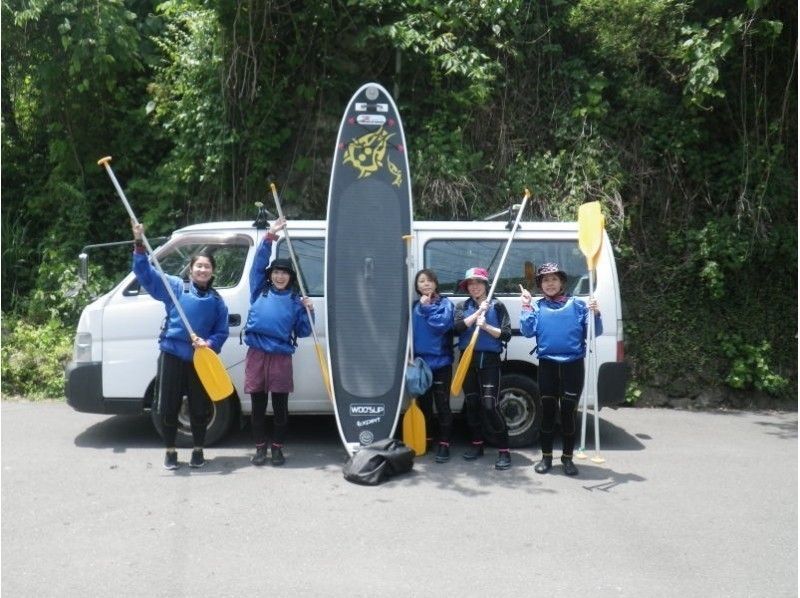 09:30
白丸湖へ移動
徒歩で スタート地点へ移動します。 移動中もガイドの楽しいトークでお楽しみいただけます。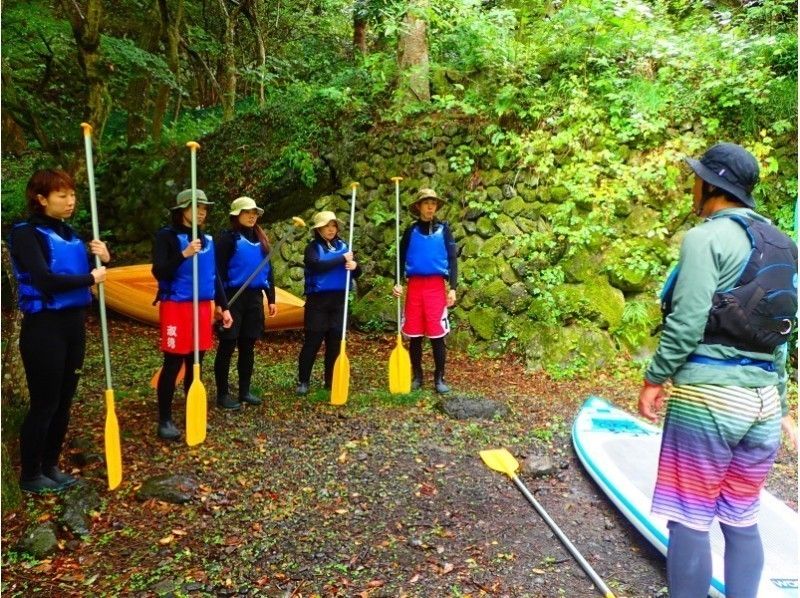 09:45
漕ぎ方・安全についての説明
How to ride at the waterside, explains the deal and return the way when you've fallen into the rowing styles and water.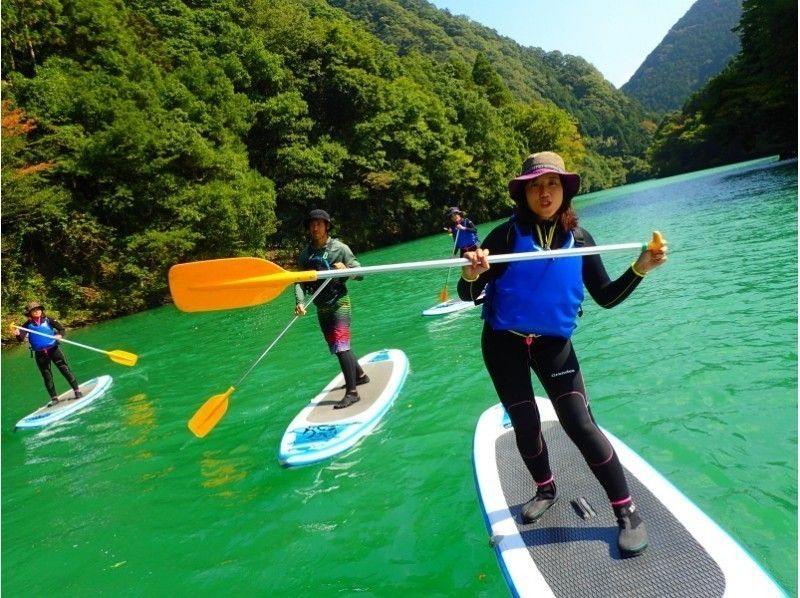 10:00
レイクSUPスタート
SUPを体験いただく時間は1時間から1時間半くらいです。 たっぷりと遠慮なく遊ぶことができます。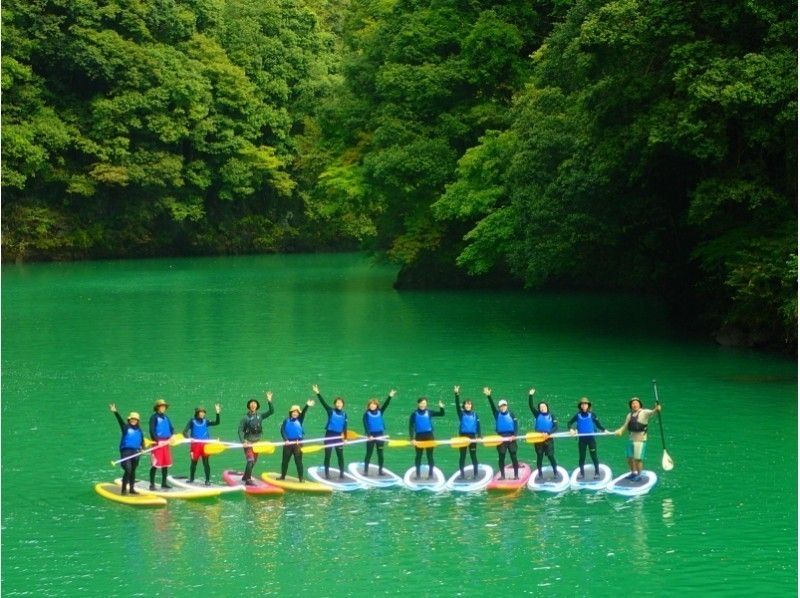 11:30
ゴール
名残惜しいですが、白丸アネックスへ戻ります! 着替えて、その後は自由解散です。
---
Price list
Basic charge
| | |
| --- | --- |
| Adult / person 5,000yen | More than junior high school students |
※Prices including all taxes.
※上記は基本料金になります。
※日程によって料金が異なる場合がございますので、日程を選択した後に表示される料金表をご覧ください。
---
---
お支払い・キャンセルに関して
About payment
◆事前銀行振込み 予約確定後、ツアー参加日の4日以内に指定口座にお振込みをお願いします。 ご予約確定後にお振込先をご案内いたします。 ※参加日が近い場合は現地払いなどのご相談に応じますので、ご予約時にお申し付けください。
Payment method
The payment method specified by the operator.
About cancellation fee
After deducting the transfer fee at the time of 4 days or more before refund
2, 3 days before the tour entry fee 30%
50% of the previous day tour participation fee
100% of the day tour participation fee

Cancel Contact reception will be until 17:00.
(17:00 or later cancellation will be the next day treatment.)

However, if you have canceled the tour departs at our decision due to bad weather does not charge cancellation fees.
Cancellation by operators.
Rain departs
---
Other
Matters require attention
- Junior high school students or more
- However those who are drinking, women are those who have a pregnancy can not participate.
Other notices
Since the toilets are crowded, please use public toilets in the parking lot for cars, toilets on the train station
みんなの体験談
There are no reviews yet
5,000円~(税込)
大人 1 人 あたりの料金
Included in price
・ガイド料 ・基本装備一式 ・保険
| | |
| --- | --- |
| | Starting time 09:00 13:00 13:30 |
| | Participating age13 才~ |
| | Time required 2-3 hours |
| | Schedule4月〜11月 |
| | Assemble point Look in GoogleMap |