Must-see for beginners! Explanation of mountain stream fishing equipment (tools, clothes, bait)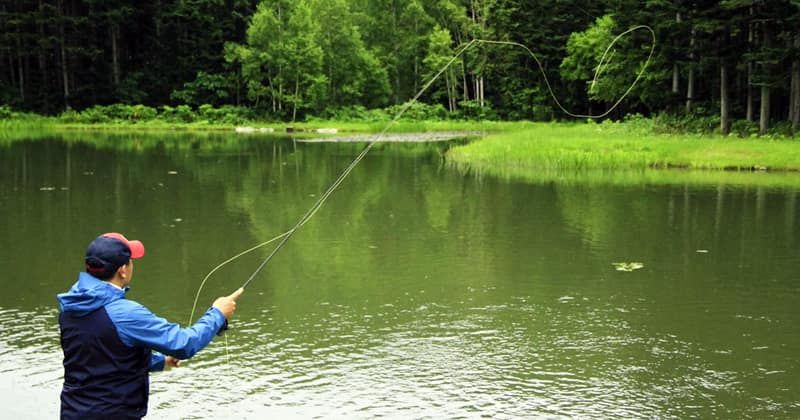 Activity Japan editorial department
Mountain stream fishing Not only can you catch mountain stream fish such as yamame trout, char, and rainbow trout, but you can also enjoy the beautiful surrounding nature. " I'm a beginner but I want to try mountain stream fishing We will tell you the necessary equipment, tools, gimmicks, clothes and fishing season. It's okay if it's difficult to get tools such as lures and rods! We will also introduce rental available + guided tours, so please join us.
What is the attraction of mountain stream fishing?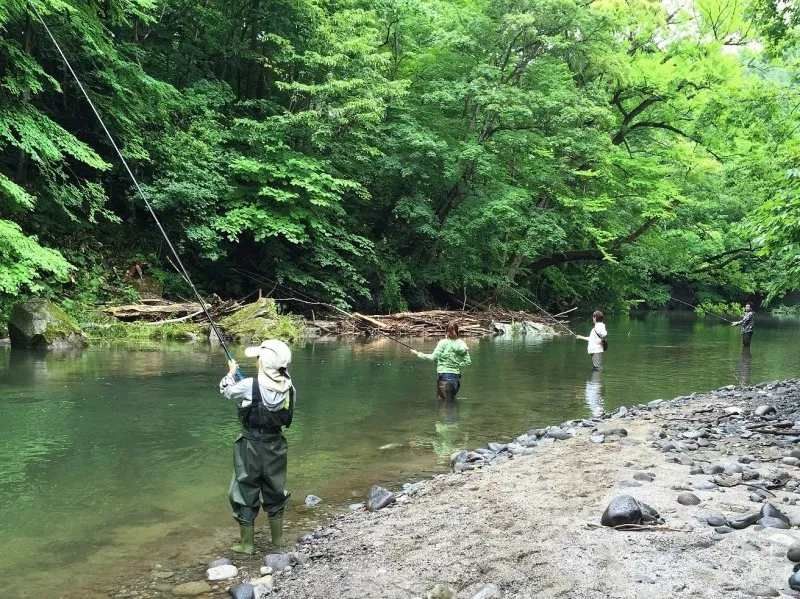 Mountain stream fishing Is Fishing in an area called a mountain stream in the upper reaches of a river Refers to. In mountain stream fishing Char or Yamame Not only the fun of fishing mountain stream fish, but also the greenery of overgrown trees, the murmuring of rivers, and the chirping of wild birds. The advantage of being able to enjoy beautiful nature there is.
This time for beginners Types of fish that can be caught, season for mountain stream fishing, necessary equipment, etc. I'd like to introduce_______
Strong image of advanced fishing Mountain stream fishing However, if you prepare well, even beginners can enjoy it! . In recent years, you can rent equipment and outfits Mountain stream fishing guided tour are also held in various places. " I want to try mountain stream fishing once For those who say Participation in a guided tour is also recommended is.
What kind of fish can you catch?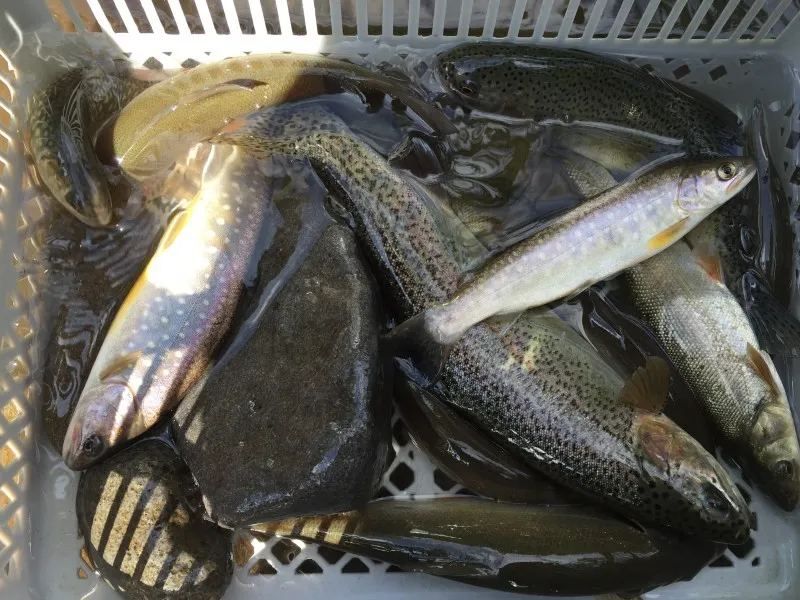 Mountain stream fishing Speaking of the real pleasure of Only in clear streams They are living fish.
The above Mountain stream fishing Here is an example of a fish that can be caught in I will explain the introduction of the fish below!
Yamame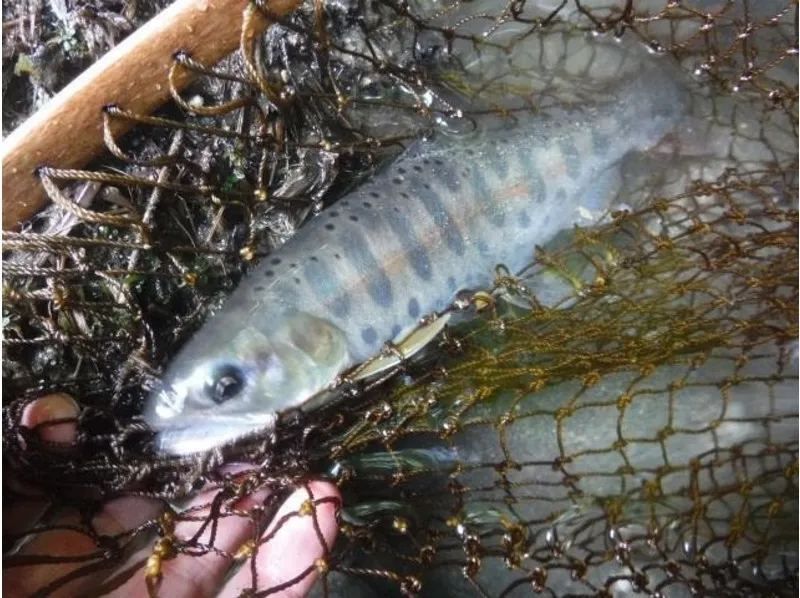 alias· With the Queen of the Mountain Stream Yamame is also called. It is about 20 cm long and fits in the palm of a human. The surface of the body is silver, slightly reddish I'm hungry. there, Lined with oval gray spots Is the feature.
Bait fishing Besides Lure fishing , Using a fake bait called fly Fly fishing You can catch it with. The habitat is Hokkaido, north of Kanagawa and Yamaguchi prefectures in Honshu, and areas other than Oita and Miyazaki prefectures in Kyushu.
The caught yamame trout Grilled with salt, fried chicken, pickled in vinegar It is eaten as such.
Iwana (Ezo Iwana / Yamato Iwana / Gogi / Nikko Iwana)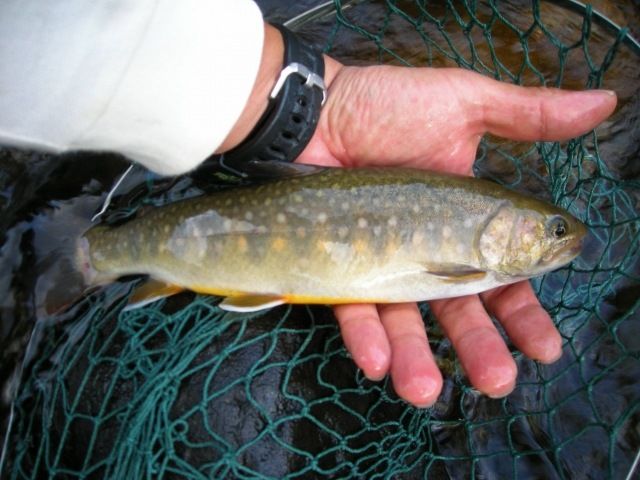 Like Yamame, Iwana is a fish with a body length of about 20 cm. White spots scattered on the gray body Is characteristic, Ezoiwana , Yamato char , Gogi , 4 variants of Nikko char It is said that there is.
Ezo Iwana inhabits from Hokkaido to Chiba, Yamato Iwana inhabits from Kanagawa to Kii Peninsula, Gogi inhabits from Shimane to Okayama and Hiroshima prefectures, and Nikko Iwana inhabits from Tohoku to Yamanashi and Tottori.
Chars are usually Inhabits upstream of mountain streams rather than yamame trout Because Mountain stream fishing When targeting char, you need to aim further upstream than the yamame trout habitat. Bait, lure, fly, tenkara I will catch it.
The char I caught Grilled with salt, fried chicken In addition to eating at sashimi It may be. However, river fish may have parasites, so It is better to eat sashimi cooked at a specialty store instead of cooking it yourself Probably.
Amago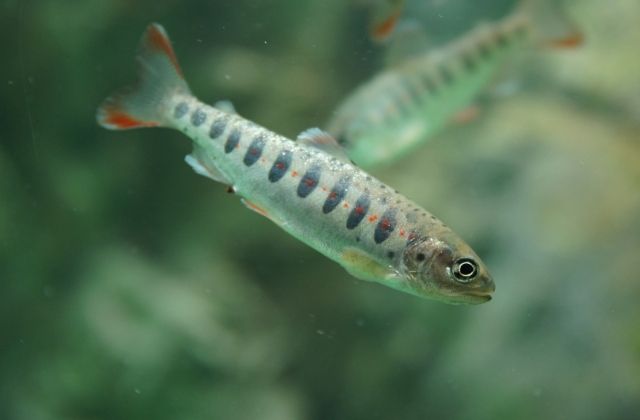 Amago includes Seto Inland Sea, Shikoku, Oita Prefecture, Miyazaki Prefecture, etc. Mountain stream fish that mainly inhabit western Japan is. 30-50 cm The silver body is lined with gray oval spots, and small orange and red spots. Is scattered.
Bait fishing, lure fishing, fly fishing, tenkara fishing And so on Grilled salt, kanro-ni, sashimi It is eaten at such as.
Rainbow trout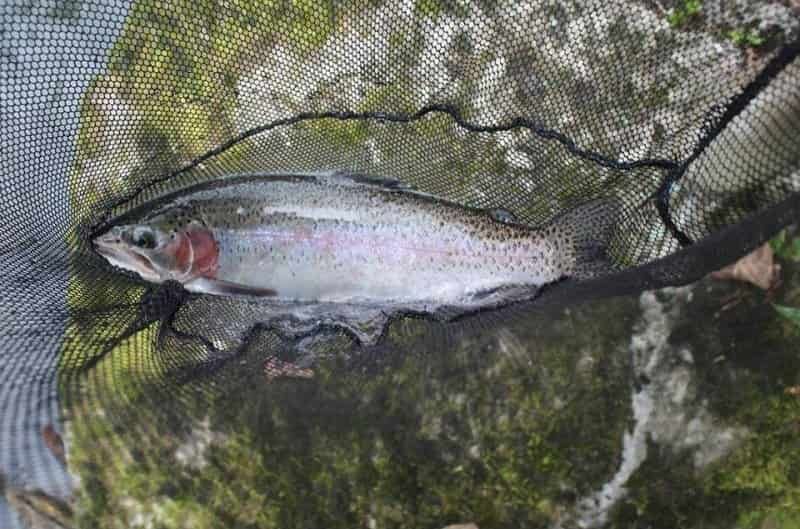 Rainbow trout Salmonid fish native to North America .. In Japan, it was released for food in the Meiji era and is now Mountain streams all over the country You can check with. It is also popular as a farmed fish.
The body length is about 40 cm. Black spots, crimson lines on silver body Is a feature. Bait fishing, flies, lures, tenkara You can catch it by such a method, Grilled salt, fried, meuniere, smoked and sashimi It is cooked and eaten.
Cherry salmon (*fishing is prohibited in Hokkaido)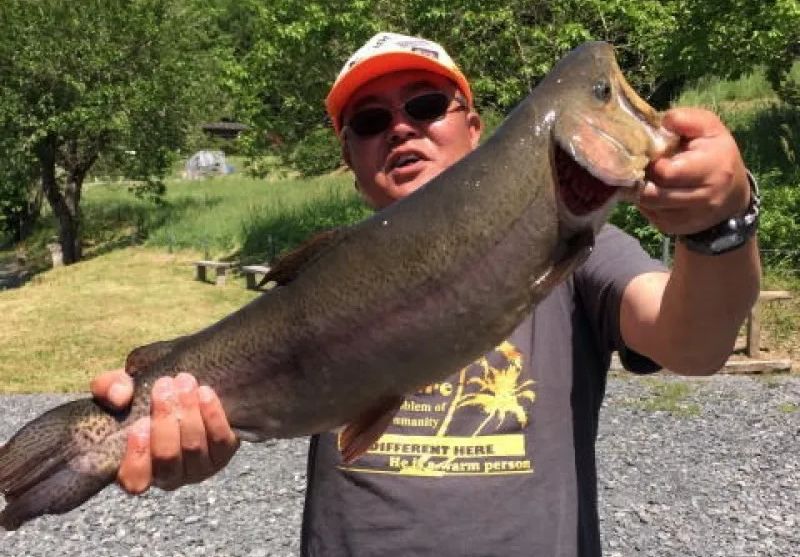 A yamame trout born in a river goes down to the sea and returns to the river are called cherry salmon. The body length is as large as 30 to 60 cm, The body is silver. There are no large gray spots on the yamame trout ..
Cherry salmon fishing Popular from Akita prefecture to Tottori prefecture is. To protect cherry salmon Cherry salmon fishing is totally prohibited in rivers in Hokkaido Please note that it is done.
Mainly in fishing Lure Is used, Grilled salt, meuniere, fried It is eaten at such as. For parasite control Freeze once and make sashimi Sometimes.
Consider catch and release
in recent years, Yamame trout, char, and amago such as The population of mountain stream fish is declining For the sake of nature conservation Actively catch and release Some anglers do especially More for lure fishing It seems that. If you find yourself catching too many fish, consider using catch and release.
When is mountain stream fishing possible?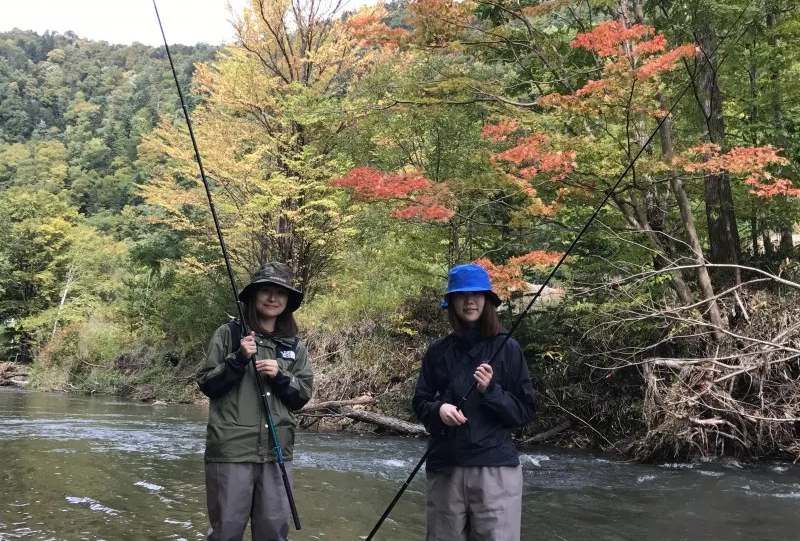 In river fishing, depending on the type of fish There is a no-hunting period You may. Crucian carp, kamatsuka, carp In most cases, there is no ban on fishing for most of the river fish that live in the lower reaches of rivers, and fishing is possible all year round. increase).
However, Mountain stream fish such as char and yamame trout In the case of There is a ban on fishing . The fishing ban period varies depending on the region and river. The days when the ban on mountain stream fishing is lifted nationwide are roughly as follows. It looks like this.
Mountain stream fishing For details on the opening date of rivers that carry National Federation of Water Fisheries Cooperatives Please see the site. In mountain stream fishing It is good manners to keep the ban period to protect the precious resources of the mountain stream. is.
For those who want to fish chars and yamame trout outside the ban period, Managed fishing spot Why don't you enjoy fishing with "?" The managed fishing spot An artificial pond or river surrounded by stones and released with fish So you can fish all year round. Because it is often safer than mountain streams, it is more accessible. Can be enjoyed by women and children ..
How to go mountain stream fishing? (Bait, lure, fly, tenkara fishing, etc.)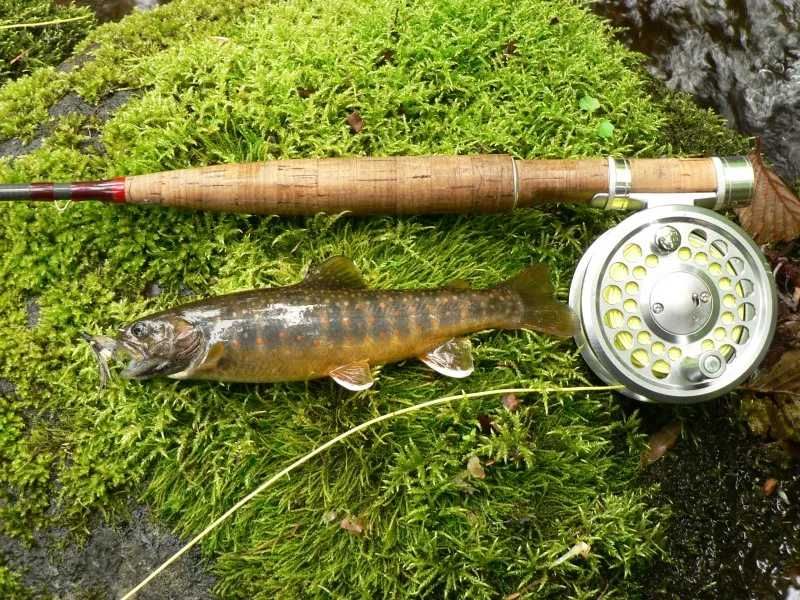 Mountain stream fishing Then Bait fishing or Lure fishing , Using a fake bait called fly Fly fishing , Tenkara fishing and other methods are used. Among them, Recommended for beginners Nanoha Bait fishing is.
Bait fishing
Inhabit the river Larvae such as mayflies, stoneflies, and caddisflies (river insects) or, salmon roe It is a method of using bait such as. Because it uses bait, it bites the fish well and does not require much special technique. Char, yamame trout, etc. You can catch most mountain stream fish ..
Lure fishing
It is a method using a lure. The lure was roughly divided to imitate a small fish. Minnow , Streamlined spoon , With a blade at the tip 3 types of spinners There are chars, yamame trout, rainbow trout, etc. Most mountain stream fish and cherry salmon You can fish. Unlike bait fishing Recommended method for intermediate to advanced users because it requires tips is.
Fly fishing
River fish eat by fishing methods originating in Europe and the United States Hair needles (fly) that imitate insects Is used. The fly is so light that Requires a rod, reel, and thread dedicated to fly fishing is. Most mountain stream fish You can fish.
Tenkara fishing
Like fly fishing, tenkara fishing uses hair needles, but It differs in that it does not use a reel .. The gimmicks are hair needles, rods, and threads. The rod is exclusively for Tenkara Is used. It is said that the hair needle is simpler and better than the fly, which is a method that has been practiced in Japan for a long time. Compatible with most mountain stream fish fishing I can do it.
What equipment do you need for your first mountain stream fishing? (Waders, belts, gimmicks, etc.)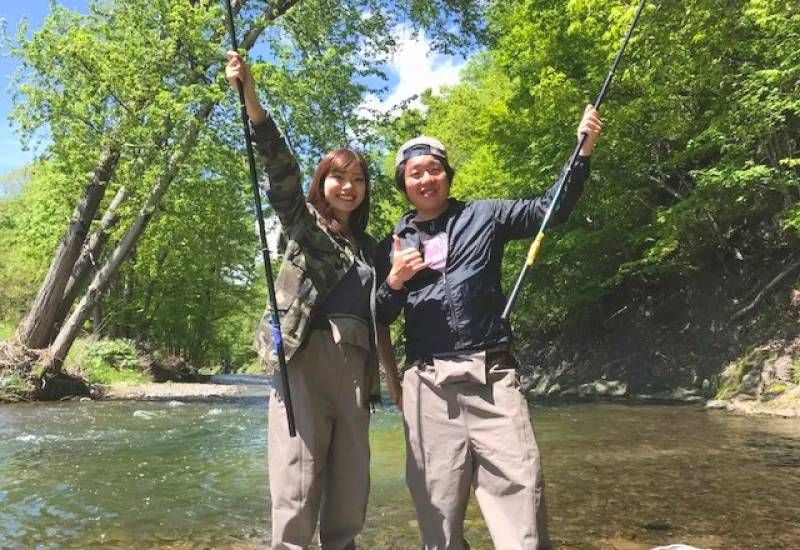 Sometimes I go into the river and wait for the fish to bite Mountain stream fishing . In addition to devices such as rods and bait, it prevents the body from being deprived of body temperature in the water. Waterproof clothing (wader) Or even on a mossy river stone Non-slip shoes (wading shoes) , To keep your luggage wrapped around your waist belt Equipment such as is important. Less than, A brief introduction to essential equipment To do.
Wader
Waterproof clothing that completely covers from the chest to the feet is. Boots at your feet What is Stocking type There is one. Stocking type is separately Wading shoes It is worn in combination with river shoes called.
Waders and wading shoes with integrated boots The sole is made of felt etc. and is non-slip. It has become.
Belt / wading belt
Needed in the water To prevent the equipment from being washed away , And as much as possible To keep both hands open We also recommend using a wading belt. It is useful because you can hook a rod, a net, a bottle of drink, etc.
The main body is only a belt, A type that adds pouches and PET bottle holders by yourself or all Integrated wading belt Etc. are on sale. Prices range from 1,500 to 10,000 yen.
Device (rod and bait)
Bait fishing, lure fishing, etc. The equipment you need depends on the fishing method .. In bait fishing Rods, reels, fishing lines, weights, floats, needles, baits around 6-8m Prepare.
A set of gimmicks other than bait is " Mountain stream fishing introductory set " is sold at fishing tackle stores. Prices start around 20,000 yen. If you want to choose your own rod and reel, ask the staff at the tackle shop.
At a fishing tackle store near the mountain stream, Guided mountain stream fishing tour for beginners There is also a place where is held. Since you may be asked to rent out the necessary equipment, Worried about preparing equipment from scratch For those who say Take a guided tour Probably.
Don't forget to buy a recreational fishing ticket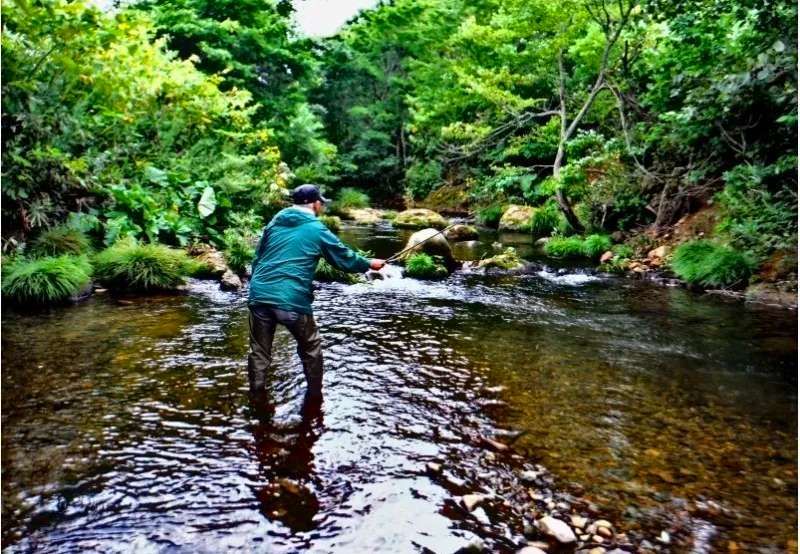 Mountain stream fishing When fishing mountain stream fish such as yamame trout and char, It is obligatory to purchase "recreational fishing tickets" issued by local fishermen's cooperatives. (Some rivers do not require recreational fishing tickets).
The recreational fishing ticket is valid for one day. Day fishing ticket ", Which is valid for a specified period of time. Yearly ticket There are two types, which can be purchased in advance at fishing tackle stores and convenience stores near the river.
For recreational fishing tickets The fish that can be caught are specified there is. For example, there are recreational fishing tickets that allow you to catch both yamame trout and char, and recreational fishing tickets that allow you to catch only cherry salmon. especially, Cherry salmon are scarce and Recreational fishing tickets and opening periods are separate from other mountain stream fish in most cases. If you want to fish for yamame trout, char, and cherry salmon, depending on the location, you will need to purchase two tickets: one for yamame trout and char, and one for cherry salmon.
A day pass costs around 500 yen to 3,000 yen, and a yearly pass costs around 2,000 yen to 15,000 yen, depending on the area and the fish you catch. In the case of cherry salmon, there are places where annual passes cost around 30,000 yen.
For those who are new to mountain stream fishing, all the guides, equipment, recreational fishing tickets, etc. to the mountain stream are included. Mountain stream fishing guided tour Let's participate in. While the guide considers the safety of the participants, It will teach you how to fish in a mountain stream .. In the next section Introducing guided tours To do.
Guided plan recommended for beginners (Hokkaido, Miyagi, Tochigi Nikko)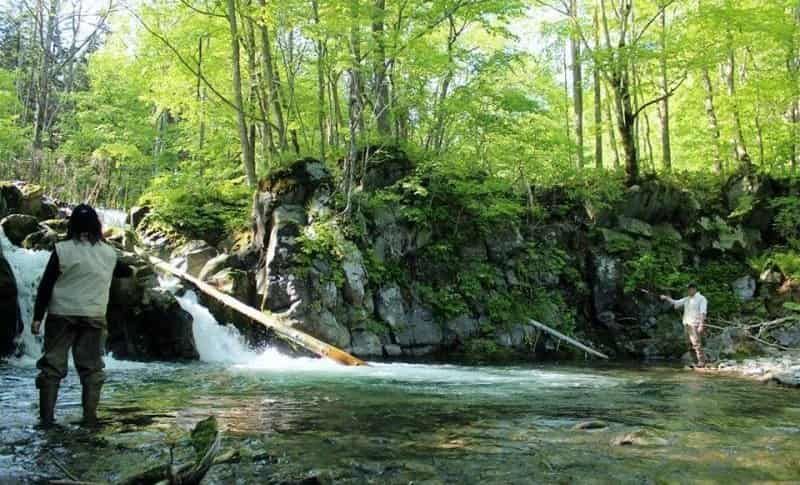 Mountain stream fishing guided tour from Hokkaido to Kyushu Held all over Japan It has been. In many cases, you can rent a set of necessary equipment such as gimmicks and waders, It is attractive to be able to participate empty-handed ..
Because the guide will avoid dangerous points and guide you to a safe fishing spot Even women and children can participate with peace of mind ..
On a guided tour Mainly bait fishing is. The fish you can catch Yamame or Char , Rainbow trout Such. How to fish and what to do if you can't fish The guide will give a polite lecture Even beginners can enjoy fishing without hesitation. There are also places where you can grill the fish you catch on the spot.
Besides what you actually do in the mountain stream Managed fishing spot There is also a plan where you can rent fishing equipment and experience fishing. Usually no guide However, as the name suggests, managed fishing spots manage the released fish. Advantages of being relatively easy to fish there is. The released fish Rainbow trout or Yamame Such. In Miyagi prefecture Managed fishing spot that releases cherry salmon There is also (cherry salmon is a catch and release principle).
Guided tour for those who say "First of all, experience" and enjoy fishing. The feeling of exhilaration when you catch a fish and spending time in beautiful nature is very exhilarating!
*The information in this article is current as of March 2023.
Editorial department recommended feature articles