What are the best snorkeling spots and when is the best time to enjoy the beach or boat?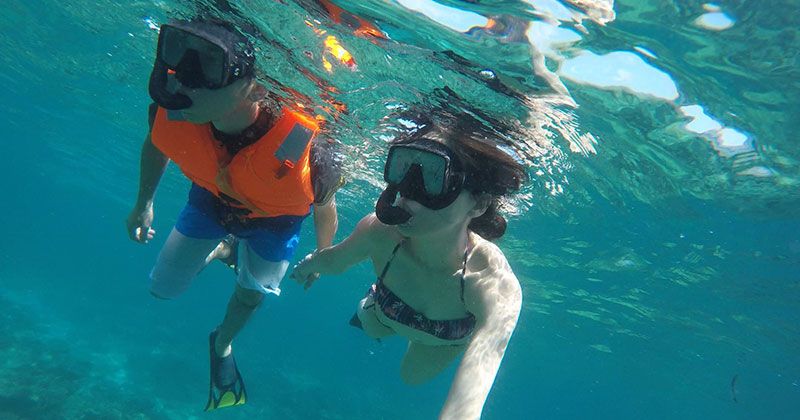 Activity Japan Editorial Department
On this page, you can find marine sports that are popular both domestically and internationally. Snorkeling (snorkel) Special feature on experience tours!
Including popular experience tour rankings nationwide, " Recommended spots and points for snorkeling will be carefully selected and introduced.
In addition, a list of recommended time slots and items to bring, etc. Useful information for your first snorkeling experience Let's check it out.
What is snorkeling?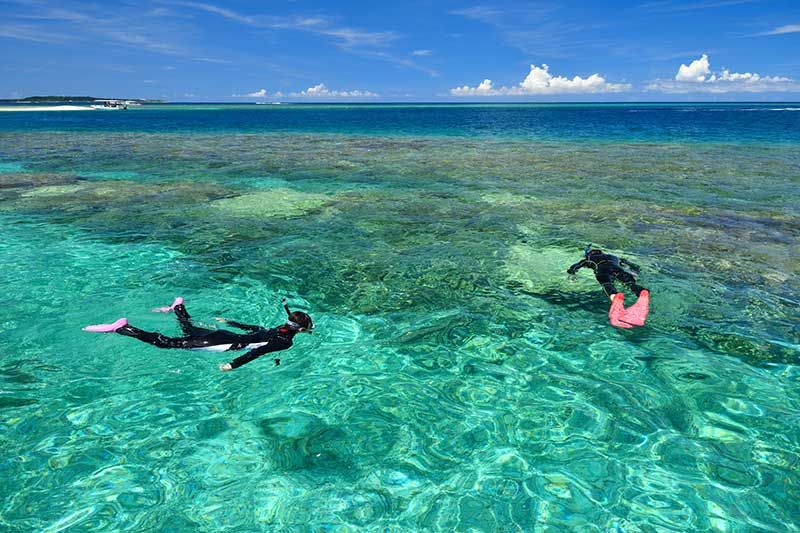 First of all" What kind of marine sport is snorkeling? Let me give you a basic overview.
Snorkeling means putting your face in the water Marine sports where you can enjoy swimming while observing the underwater (underwater) scenery is a generic term for
so that you can open your eyes underwater mask (goggles) , to be able to breathe Snorkel (breathing pipe) , for smooth surface swimming fins (fins) It is basic to wear and enjoy.
Marine life such as colorful fish and coral reefs, or spot by spot Observing the underwater world The main purpose is to
At marine spots all over Japan, A popular snorkeling experience tour is held for beginners and children are collecting.
Best time for snorkeling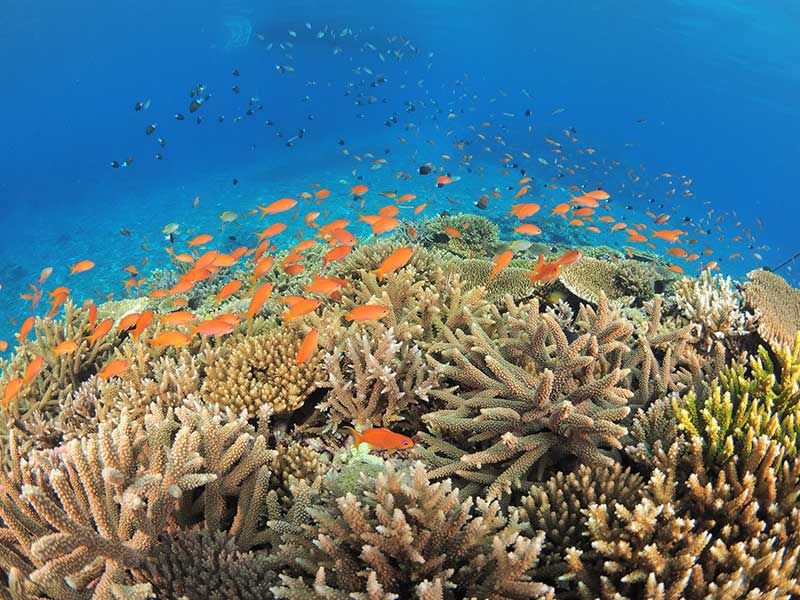 Although the conditions differ depending on the place / spot to enjoy, or the weather on the day, Best time for snorkeling there is.
For example, it is no exaggeration to say that it is the most famous spot in Japan for snorkeling. Morning is the best time to visit Cape Maeda and Blue Cave in Okinawa It has been with.
The seawater is highly transparent, congestion can be avoided, and hungry fish gather in search of food, etc. Perfect conditions for snorkeling This is the reason.
Of course, the scenery in the sea and the marine life you can see may differ depending on the time of day, so Benefits of enjoying snorkeling in the afternoon or evening I have.
Familiarize yourself with the characteristics of snorkeling spots Join an instructor-led hands-on tour Please select the AM course or PM course and enjoy.
Equipment set for snorkeling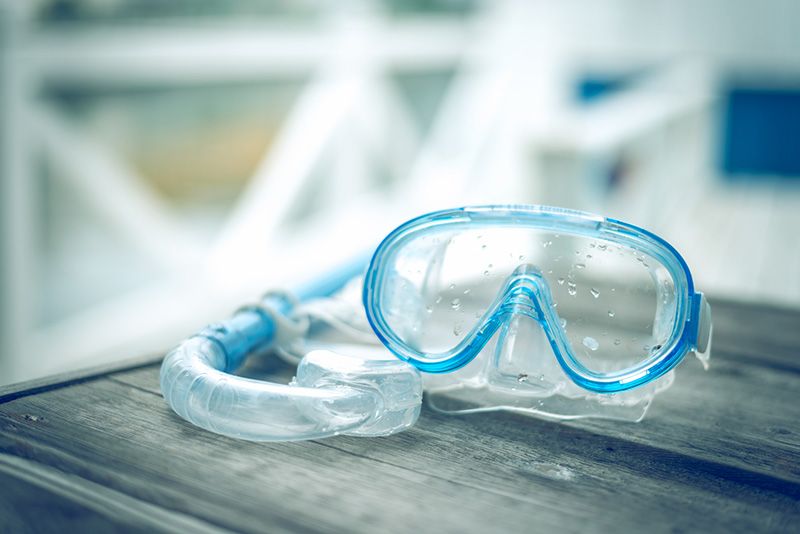 Next, Tools and equipment necessary for snorkeling We will introduce the set of
The snorkeling goods sets listed below are sold by various brands, so you can find them at marine shops or on the internet. It is also recommended to purchase your own goods. am.
Held at tourist spots The snorkeling experience tour fee includes basic snorkel set rental fee cases are common.
snorkeling gear list
The above is a list of basic tools and equipment necessary for snorkeling.
When participating in a snorkeling experience tour, swimwear, change of clothes, towels, beach sandals, etc. Prepare belongings necessary for sea bathing let's do it.
beach snorkel and boat snorkel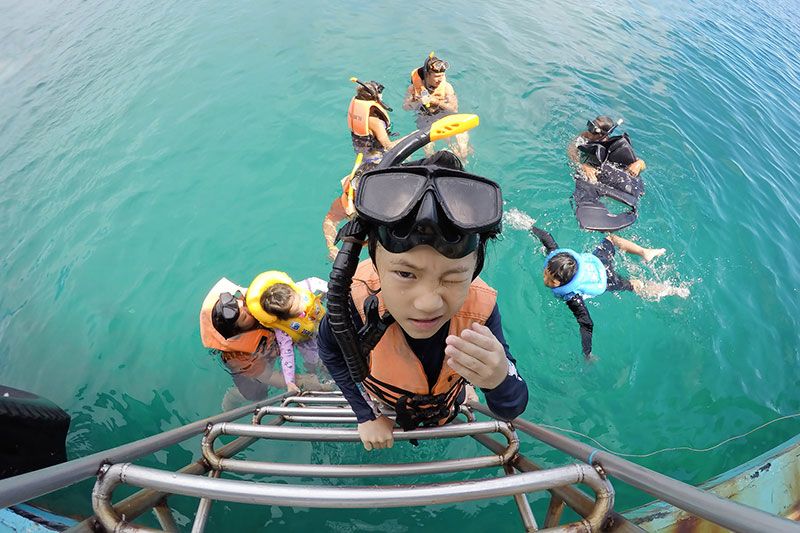 For tours held at snorkeling spots all over the country Two types of "beach snorkel" and "boat snorkel" there is.
What is beach snorkeling? , It is a way to enter the sea from land such as a sandy beach and aim for a snorkeling spot.
Because I do not board a ship (boat) Benefits include being able to enjoy it easily and not worrying about getting seasick is listed.
on the other hand What is boat snorkeling? , is a way to get on a ship (boat) and aim for a snorkeling spot offshore.
At snorkeling spots far from land, You can observe various marine life and topography that cannot be seen at Beach Point. There are benefits.
In the snorkeling experience tour accompanied by a professional instructor, either Guide the best snorkeling points in the best way They will do it for you.
Recommended spots for snorkeling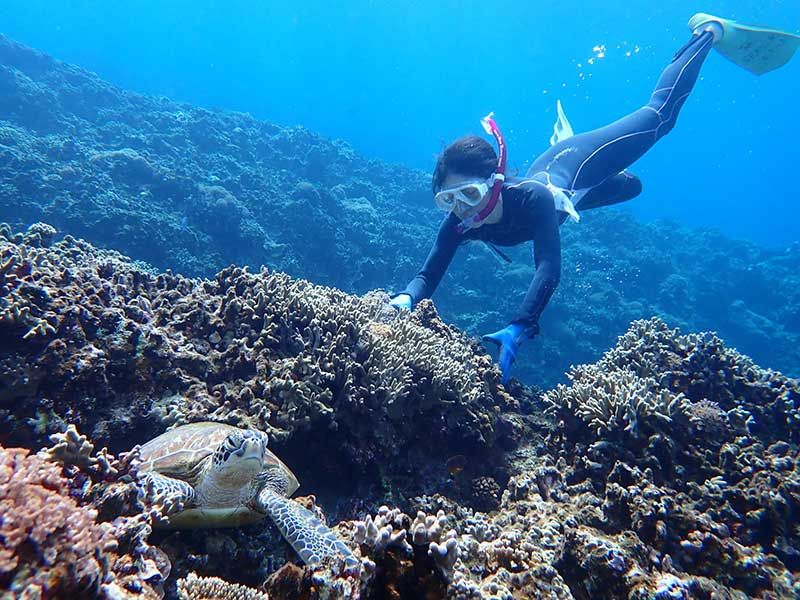 " Where is the best place for snorkeling? I think there are many people looking for a spot to enjoy snorkeling.
Japan, an island country surrounded by the sea on all sides, has a warm coastline. From Hokkaido in the north to Okinawa in the south, there are many scenic snorkeling spots all over the country. doing.
From here, based on Activity Japan's latest reservation data " Snorkeling Experience Tour Popular Prefecture Ranking " and recommended spots.
Snorkeling Experience Tour Popular Prefecture Ranking
Based on the number of Activity Japan reservations
Okinawa Main Island Blue Cave
A snorkeling spot where you can enter from Cape Maeda, Onna Village, located in the central part of the main island of Okinawa. Blue Grotto ".
In the number of Activity Japan reservations, not only in Okinawa Prefecture The most popular snorkeling spot in Japan is one of
Sunlight enters the cave and reflects with the seawater shining in mysterious blue That is the origin of the name.
If you are looking for the first snorkeling experience on the main island of Okinawa, Experience the superb view of the "Blue Grotto" Let's try.
Okinawa remote islands and Miyakojima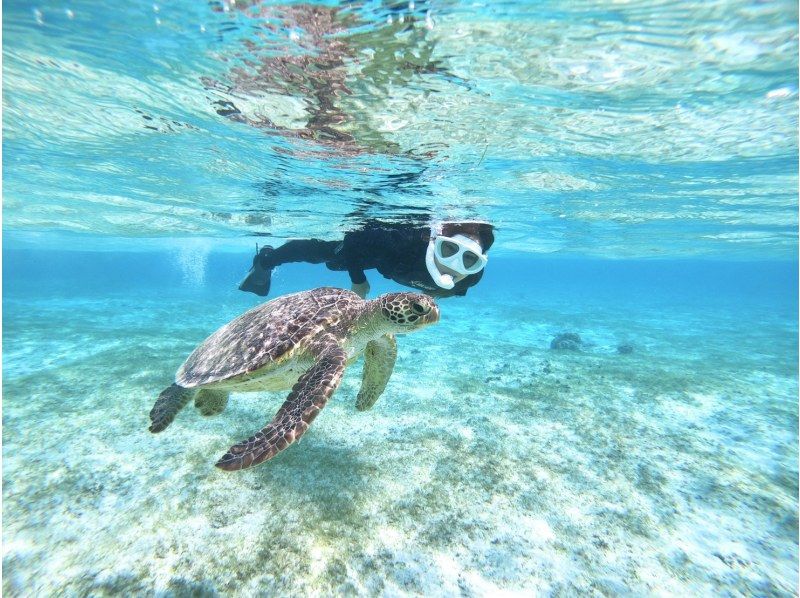 Like Ishigaki Island, which is also a remote island of Okinawa, the popularity of travel and activities continues to rise in recent years. Miyakojima ".
Miyakojima has The Miyako blue sea called "the most beautiful sea in the Orient" There are numerous snorkeling spots with spectacular views.
The reason why the sea is so clear and clean is because There are no large mountains on the island and no rivers flow. and so on.
It can be said that it is synonymous with Miyakojima snorkeling Colorful fish and coral reefs including "sea turtles" Please enjoy the underwater world woven by.
Kagoshima Remote Islands/Amami Oshima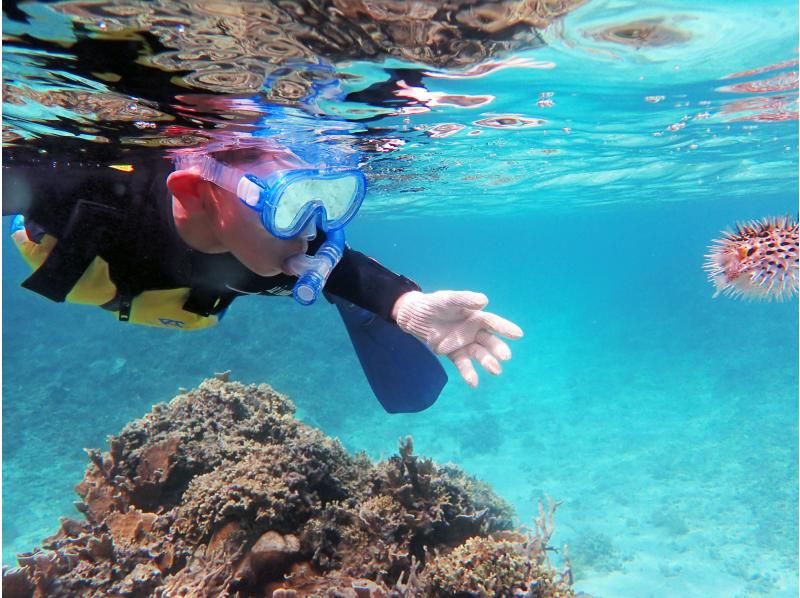 The second most popular snorkeling spot after Okinawa is a remote island in Kagoshima prefecture. Amami Oshima "am.
high transparency A beautiful sea called "Amami Blue" is home to sea turtles, colorful tropical fish, coral reefs, and other tropical marine life.
In recent years, the neighboring Amami Oshima The popularity of snorkeling experience tours that include Kakeroma Island in the course is rising .
"Scuba diving" and "skin diving" together with "snorkeling" It is a recommended way to enjoy.
Shizuoka Minamiizu/Hirizo Beach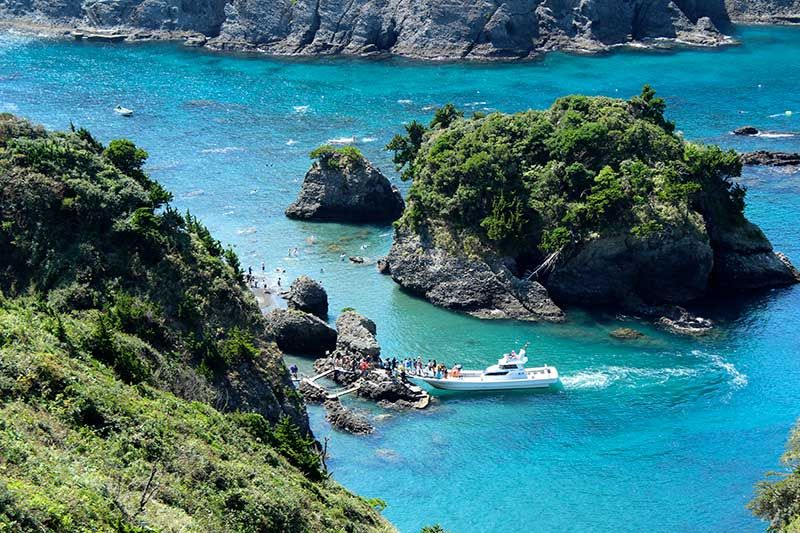 An unexplored region belonging to the Nakagi area of Minamiizu, Shizuoka Prefecture Hirizo Beach ".
It cannot be accessed by land and is only in service during the summer. The reason why it is called an unexplored region that can only be reached by ferry am.
Landing is possible by participating in a snorkeling experience tour with a ferry boarding ticket. "Hirizo Beach" is a hidden private beach .
Ships appear to float due to excessive transparency Please enjoy the experience that you can not enjoy at a general beach at a scenic spot that has become a hot topic on SNS.
In addition to the spots introduced There are many snorkeling spots in Japan doing.
Click on the prefecture near your destination or home Check popular snorkeling experience tour plans by region let's do it.
Nationwide snorkeling experience tour popularity ranking
Finally, based on Activity Japan's latest reservation data " Nationwide snorkeling experience tour popularity ranking " will be introduced.
Please use the experience fee (price) and plan contents, as well as the reputation based on reviews and word-of-mouth experiences, to help you compare and consider plan selection.
Editorial department recommended feature articles