Hirizo Beach, the unexplored region of Minamiizu │ 2022 latest diving & snorkeling experience tour information! Fees, access, congestion forecast, etc ...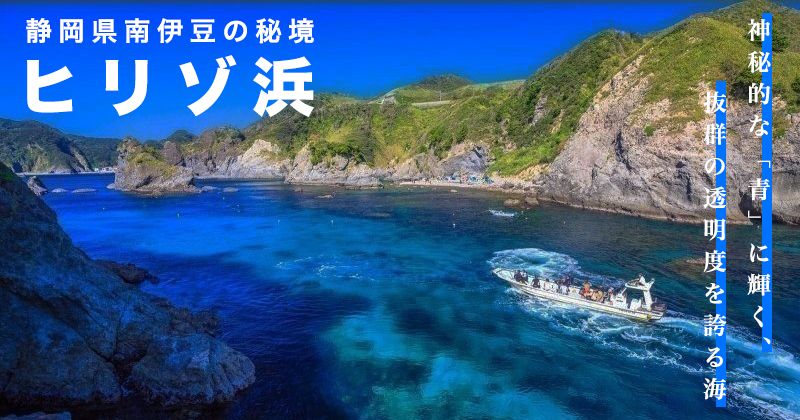 Activity Japan editorial department
A spectacular marine spot in the Minamiizu area at the southern tip of the Izu Peninsula Hirizo Beach ". It is easily accessible from within Tokyo and the Kanto area, and is a popular destination for swimming, hot spring trips, drive dates, and day trips. Unexplored region in the Izu area of Shizuoka prefecture It is a spot that has been gaining attention in recent years. On this page, it became a hot topic mainly on the Internet media as a hideaway beach that can only be reached by boat. 2022 latest information on Hirizo Beach Thorough introduction. Focusing on tour introduction of snorkeling and experience diving (tour for beginners), access method and time of sea opening etc. How to enjoy Hirizo Beach, the unexplored region of Minamiizu, and its charm Approaching.
What is Hirizo Beach, the unexplored region of Minamiizu?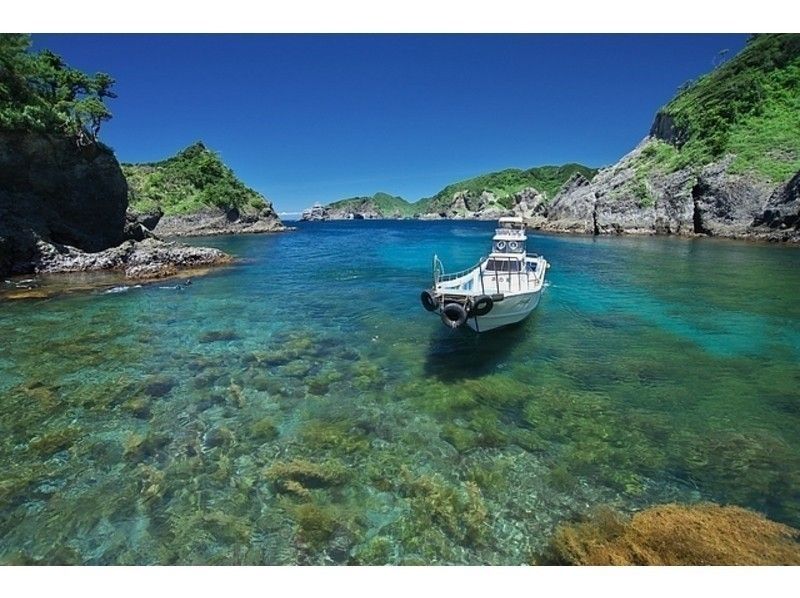 A beach in Minamiizu Town, Kamo District, located at the southern tip of the Izu Peninsula, Shizuoka Prefecture Hirizo Beach ".
Located just halfway between the popular scenic spot Irozaki and the Nakagi district, " Unexplored beach that can only be reached by boat It is a popular marine spot known as ".
The charm of this Hirizo beach is The beautiful sea that shines deep blue from the high transparency ..
Photos and images uploaded on the Internet are " The ship looks floating In the summer season when landing and swimming are lifted, many sea bathers visit every year.
The sea of Hirizo Beach is a famous place for diving and snorkeling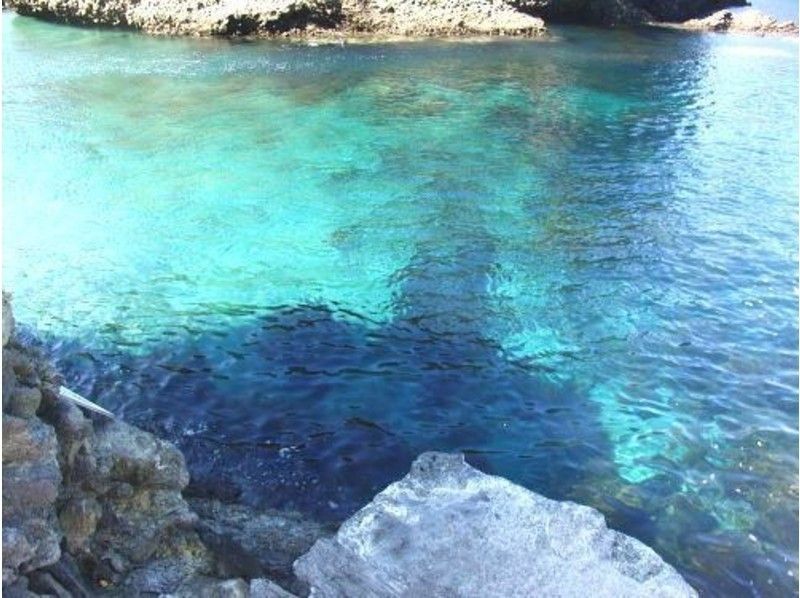 Its mysterious sight that the surface of the sea shines blue by reflecting light has many popular beaches. The most beautiful in the Minamiizu area I am proud of.
The reason why the sea near Hirizo Beach maintains overwhelming transparency and clean water quality is " There is no river flowing around "or" Kuroshio , " The area is designated as a national park and should not be developed "And so on.
In the clear sea where you can clearly see the bottom of the sea when you look into it, you can observe various marine life living in the sea near Minamiizu. Snorkeling and scuba diving attractions It is also known as a spot.
When will Hirizo Beach open in 2022?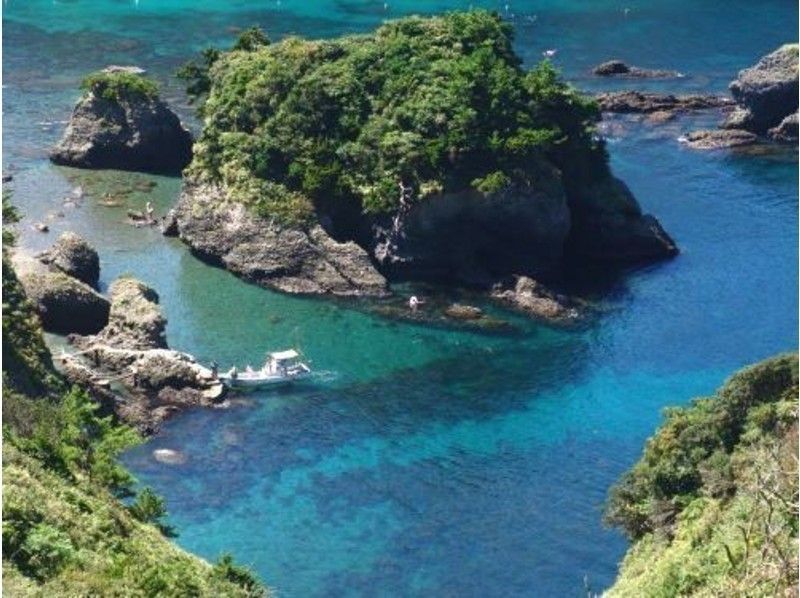 During the period when Hirizo Beach opens to the sea and the ban on swimming is lifted, About 3 months from the end of June to the end of September every year ..
Other seasons are not open to the public, and you will not be able to swim or even reach the beach. (( In principle, no entry is allowed outside the period is. )
Boarding ticket price for ferryboats that operate only during the period and Book an activity experience tour Is the image that will be the entrance fee to Hirizo Beach.
During the swimming ban season, the life saver of the Shimoda Life Saving Association will be stationed so that you can enjoy swimming without accidents, such as announcing precautions and prohibitions and patrolling the swimming area with a rescue boat. Perfect safety measures Has been taken.
Popular time when Hirizo Beach is crowded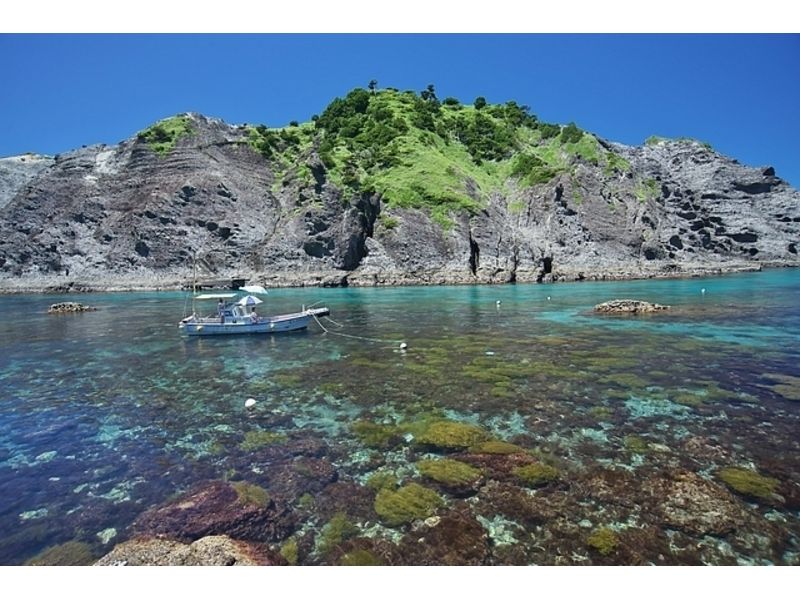 Hirizo Beach opens to the sea, and the most popular during the season is Silver Week period in August and September including summer vacation and Obon vacation is.
Especially on Saturdays and holidays during the period and during the Bon Festival in mid-August to alleviate congestion. In some cases, "beach stop (admission restrictions)" will be applied. So be careful.
Snorkeling and scuba diving tours You can definitely cross to Hirizo Beach by making a reservation in advance. Of course, a parking lot is also secured, so you can plan your trip with confidence.
Access to Hirizo Beach and fees
There is a ferry dock to Hirizo Beach About 5 minutes by boat from Nakagi Port ..
The means of access is Choice of ferry to board from Hirizo beach ferry terminal It will be. (Activity experience tour includes ferry ticket)
Although it is not a remote island unlike Daikon Island that floats in the surrounding area, There is no road to access by land Therefore, it will land around the coastline.
A mysterious spot that cannot be easily reached That may be one of the factors that make this beach popular.
Below are the ferry boarding tickets, parking lot fees operated by Nakagi Ward, and from the Tokyo area. Main access methods Is summarized.
* Please note that you cannot land on Hirizo Beach by any method other than a ferry.
Hirizo Beach Round-Trip Ferry Fee / Period
Paid parking lot fee / opening period
Main access methods from the Tokyo area
Hirizo beach snorkeling experience tour
Features of this plan
Held a scuba diving and snorkeling experience tour based in the Izu / Shimoda area " Marine Soft Shimoda It is a Hirizo beach snorkeling tour by.
Including guide fee and snorkel goods rental fee, ferry boarding fee to Hirizo beach, lunch (lunch), shower usage fee at the site are included in the set Guidance with advantageous contents During.
This tour guided by a guide instructor who knows the sea of Hirizo Beach is From children 6 years old to seniors up to 100 years old You can enjoy it with your family of 3 generations.
Tour reservation details
Review / word-of-mouth experience
Features of this plan
Based in Minamiizu Shimoda, we will hold activity experience tours throughout the spring, summer, autumn and winter all seasons such as marine sports in summer and winter sports in winter. AIRE Shimoda & Hirizo Beach Snorkeling ".
Snorkel equipment rental fee and guide fee, facility usage fee, ship fee, lunch fee and shower fee are included in the set We are guiding you to the recommended Hirizo Beach snorkeling tour is.
From Activity Japan users Highly rated by reviews and word-of-mouth experiences Let's enjoy the sea of Hirizo Beach, which boasts overwhelming transparency on a tour with high customer satisfaction.
Tour reservation details
Review / word-of-mouth experience
Hirizo Beach Scuba Diving Tour
Features of this plan
A diving school that accepts non-divers to professionals Hammers Academy It is a Hirizo beach experience diving tour held by.
Experience diving is of course for beginner divers who do not have a license Scuba diving tour that even inexperienced people can dive in the sea It is.
The experience fee includes the training fee, guide fee, and diving equipment rental fee, so swimwear, towels, change of clothes, etc. If you have what you need to play in the water, you can participate is.
Tour reservation details
Review / word-of-mouth experience
Hirizo Beach Tour Holding Shop Information
Below, we introduced the experience plan on this page " Hirizo Beach Tour Holding Shop Information Will be introduced in a list.
You can check the lineup of activities, leisure, experiences, and play plans, including basic shop information such as business hours, regular holidays, location, and address, from the shop link below.
Please use it for comparison and examination of activity experience plan selection to enjoy Hirizo Beach by referring to the experience tour contents and the reputation based on reviews and word-of-mouth experiences from users.
Prohibitions and precautions for Hirizo Beach
Finally, we will summarize the prohibited items and precautions for using the beach from the information site "Let's go to Nakagi" at Hirizo Beach. The latest information such as the swimming ban period and congestion situation of this season Click here You can check more.
Editorial department recommended feature article
Find an activity experience tour plan for the Shimoda / Shirahama area
Find an activity experience tour plan for the Minamiizu area