Okinawa trip in October | What is the climate, clothes, and prices? Recommended activity thorough guide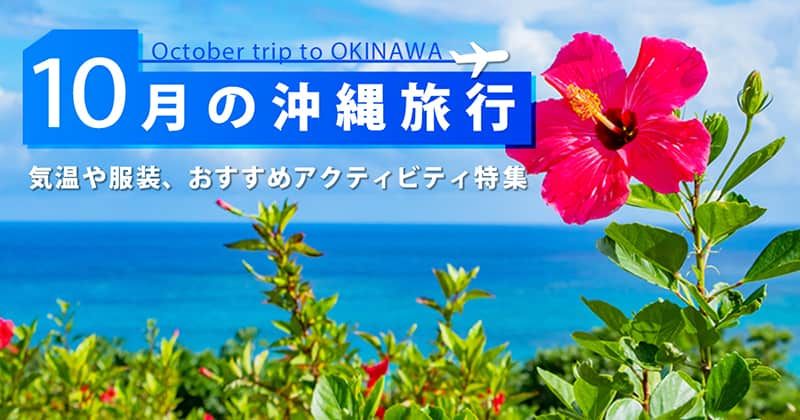 Activity Japan editorial department
In the sea shining in emerald green Marine Sports Including, Ryukyuan culture experience As a travel destination all year round in search of sightseeing and gourmet spots The popularity never declines " Okinawa ". 本記事でteeth、 Okinawa in October For those planning a trip, " Reasons to recommend Okinawa in October Titled Carefully selected by the editorial department did Activities / Leisure / Experience / Play events Introducing.
Reasons to recommend a trip to Okinawa in October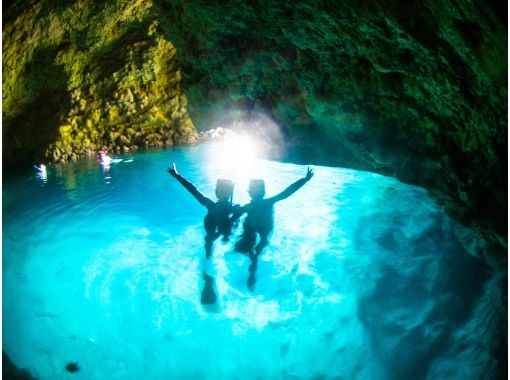 First of all, the editorial staff of Activity Japan, who is also an Okinawa travel freak, said, " Reasons to recommend a trip to Okinawa in October Will be explained point by point.
Summer vacation ・ Buddhist vacation ・ Silver week Etc. Avoid long holidays Obtained by Okinawa in October Check the unique merits and For reference in travel planning Please help us.
1. Cheap accommodation and plane prices!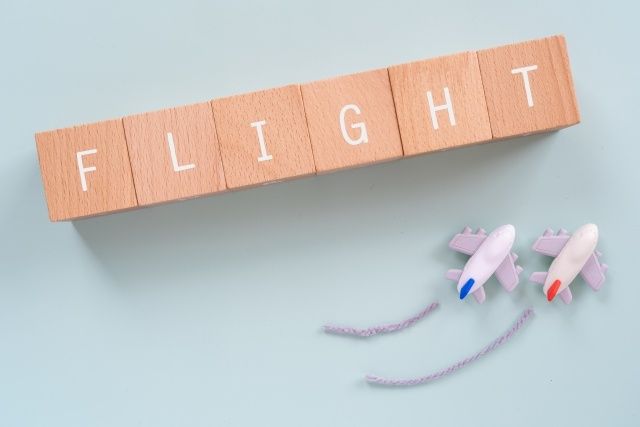 Okinawa in October Compared to the top season of summer (July-August), travel package tours (including airline tickets, hotels, rental cars, etc.) sold by each travel agency are charged for travel. Quite suppressed is!
Significantly reduce travel expenses and stay You can spend your budget on play and meals For some reason, I held down the key points for sightseeing in Okinawa and playing in Okinawa. When repeaters are popular But there is also.
2. Avoid the crowds and take a leisurely sightseeing trip!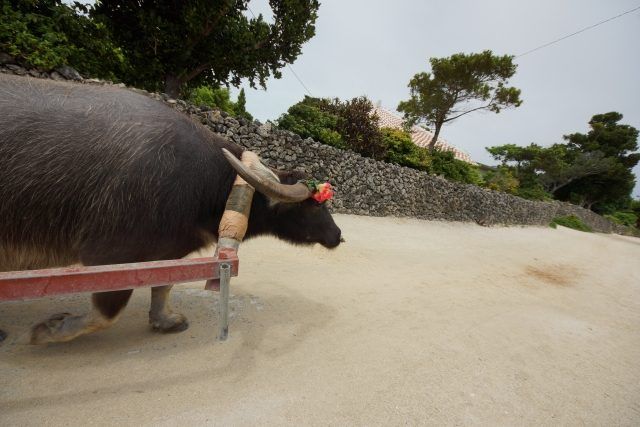 Compared to the top season of summer (July-August), the number of tourists will decrease Okinawa in October Is a tourist destination or gourmet spot Congestion eased You can enjoy it relaxedly.
You can also book tour plans for activities, leisure and experiences. Easy to hold on time For, Ideal schedule You can plan sightseeing in Okinawa at.
3. Enjoy marine sports!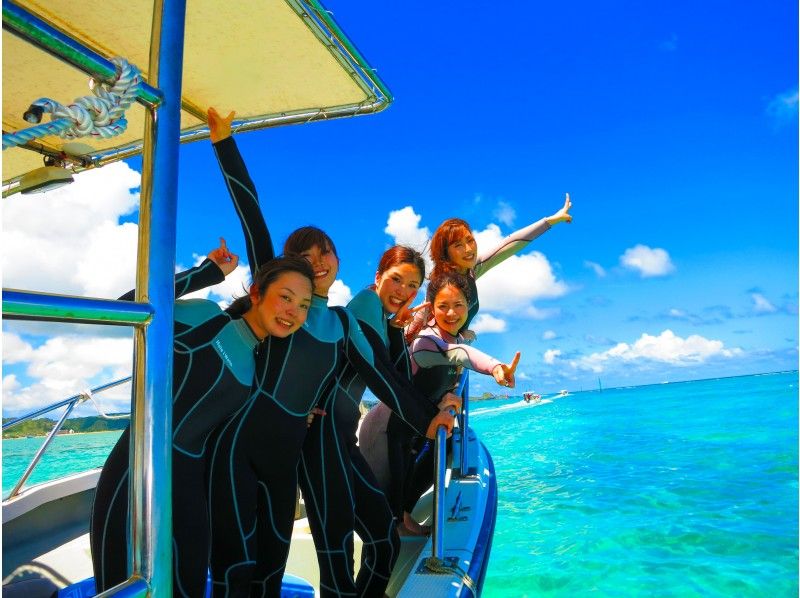 Daytime temperatures often rise to around 30 ° C and the humidity is high. Feels hotter than the actual temperature In Okinawa, also in October It is possible to enter the sea and play is.
"On the beach Playing in the sea Of course, " Snorkeling "or" diving Through marine sports activity experience tours such as Enjoy the sea of Okinawa let's do it.
From the above, Okinawa in October Travel Popular among repeaters I hope you understand the reason.
Next, on a trip to Okinawa in October Big advantage Can be said Weather / weather / temperature Let's check the basic knowledge about.
October Okinawa weather and temperature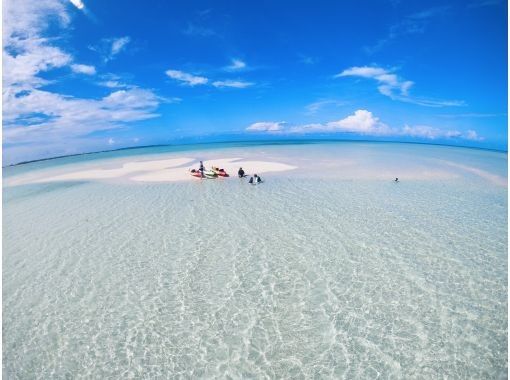 Okinawa has a hot and humid subtropical oceanic climate
" Isn't it cold in Okinawa in October? "or" Will a typhoon come to Okinawa in October? "and so on, Okinawa in October Many people are looking for information about the climate that they care about when planning their trip.
Located in the southernmost part of Japan, it is hot and humid Subtropical oceanic climate Okinawa prefecture belonging to Characteristics of weather and temperature slightly different from those north of Kyushu and Honshu Have.
continue, Temperatures in Okinawa and Tokyo Let's compare.
Okinawa temperature in October
Source: Japan Meteorological Agency "Naha / Tokyo Normal Value (Year / Monthly Value)"

| area | Average temperature | Average maximum temperature | Average minimum temperature |
| --- | --- | --- | --- |
| Okinawa (Naha) | 25.5 ℃ | 28.1 ℃ | 23.5 ℃ |
| Tokyo | 18.0 ℃ | 22.0 ℃ | 14.8 ℃ |
Great tourist season with many sunny days
While there are many summer days of 30 ° C or higher, the average monthly maximum temperature varies from region to region, but it is 27 ° C to 29 ° C, and the average minimum temperature exceeds 20 ° C, making it a comfortable climate.
Also, compared to July / August / September Okinawa in October teeth There are few rainy days and many sunny days Due to the tendency, it is the best season to enjoy sightseeing, marine sports and outdoor activities.
The approach rate of typhoons also tends to be low
Compared to July / August / September The number of typhoons and the approach rate are also lower in October. There is a tendency.
波や風の影響を受けにくいことから、Marine Sports系アクティビティを目当てとするOkinawa旅行のリピーターの間でも、天候的にteeth" October is better than September There are many opinions.
Clothes suitable for Okinawa in October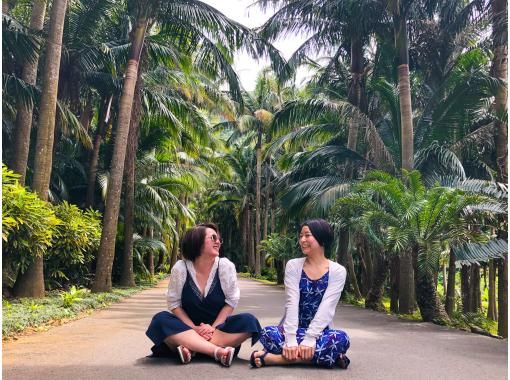 T-shirt shorts are OK during the day
Okinawa in October In many days, the daytime temperature exceeds 30 degrees Celsius and it becomes a summer day, but the sun goes down. The heat is soft and cool in the morning, evening and evening It begins to become.
Basically, you can spend comfortably in summer clothes such as short sleeves, shorts and sandals, but day and night Light jacket for temperature differences It is a good idea to have.
Also, in preparation for the strong sunlight that falls during the day, sunglasses, sunscreen, hats, etc. Prepare for sunburn We recommend that you do.
In the following, " Clothes and belongings for the trip to Okinawa in October Is summarized as an example.
Examples of clothes and belongings for the trip to Okinawa in October
半袖・半ズボン / 水着 / ラッシュガード / 日焼け止め / サングラス / 帽子(ハット・キャップSuch) / ビーチサンダル / ジャケット・ジャンパー / タオル Such
Recommended activities, leisure, experiences, and play in Okinawa in October
1. Snorkeling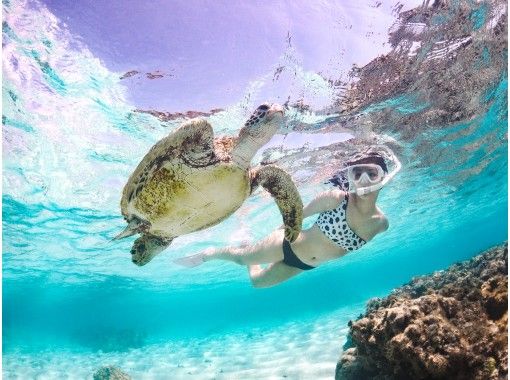 Even after the heat has softened and the full-scale summer has passed Overwhelming transparency To fully enjoy the charm of Okinawa, which has a sea that boasts Snorkeling "Cannot be removed.
A special experience where you can meet tropical marine life such as colorful fish, coral reefs, sea turtles and mantas. Popular throughout all seasons I am proud of.
It is basically held under the same conditions as in the summer, Rent a wetsuit on days when the temperature and water temperature are low Because you can do it, you can enjoy a stroll in the sea without feeling the cold.
Okinawa snorkeling experience tour reservation ranking
2.SUP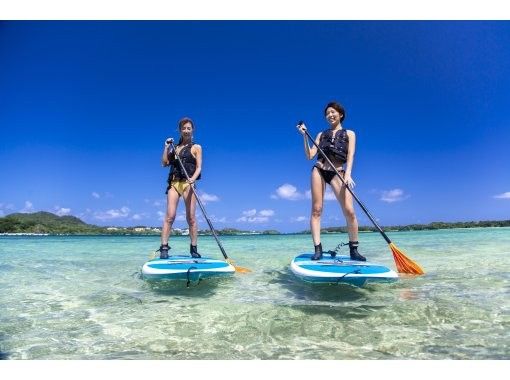 After a big boom for a while, in recent years it has become a standard event for Okinawa marine sports activities. SUP ".
The cruising experience of standing on a large and buoyant board and paddling is like A special feeling like walking on the surface of the water It is an activity that you can enjoy.
If you take a basic lecture Even beginners can easily take off .. Because the board is large and stable and unlikely to fall, Recommended for those who do not want to get wet or who are not good at swimming is.
Okinawa SUP / Sapp (Stand Up Paddle Board) Experience Tour Reservation Ranking
3. Handmade accessories / accessories making experience
Mainly for couples and women's groups Making memories of a tangible trip to Okinawa Popular as a souvenir or gift Handmade accessories and accessory making experience "
Earrings and earrings From making full-scale accessories such as, making with natural materials such as coral and fluorite Making a bracelet to, A wide variety of courses are held It has been.
Naha city Of course Around Onna Village Such Enjoy all over the prefecture So why don't you join us during a sightseeing tour or a drive?
Okinawa handmade accessories and accessory making experience reservation ranking
Popular activity ranking that you can experience in Okinawa in October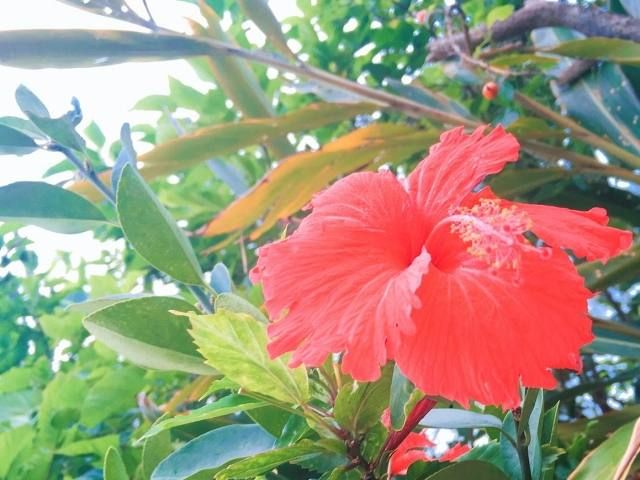 October trip to Okinawa We introduced the recommended activities in.
In addition to the ones introduced this time, " Canoe / kayak "or" Sea fishing / fishing boat , " Four-wheeled buggy "or" Shisa making experience You can enjoy it in Okinawa in October at Activity Japan. Lots of plans It is posted!
A plan that suits your schedule and purpose Book a trip to Okinawa Enriched Please do it!
* Information on plans, prices, referral facilities, etc. is as of July 2022.
Editorial department recommended feature article