Hakone Sightseeing Classics, Little-Known Spots & 50 Recommended Experiences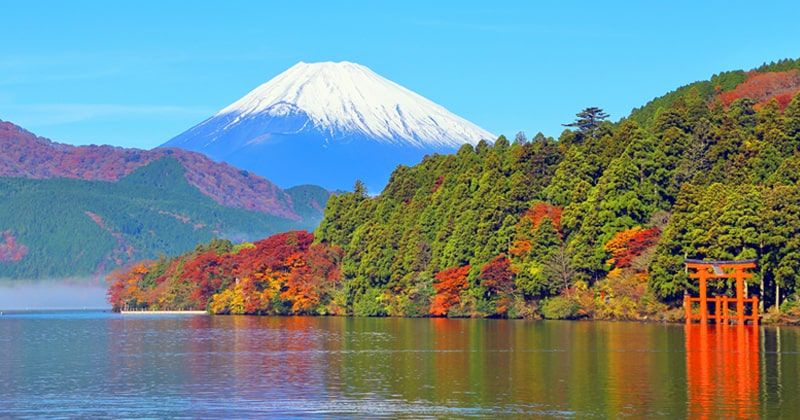 Activity Japan editorial department
This time Hakone Featured. A must-see when sightseeing in Hakone Sightseeing spots from classic to hidden spots I'd like to introduce_______ The magnificent Hakone, which is blessed with abundant nature Many power spots .. Overlooking Mt. Fuji and Lake Ashi Superb view spot or A park with beautiful flowers Many are perfect for photography and dates! Recommended sightseeing spots for families with children , Activities where you can fully enjoy the charm of Hakone I will also tell you!
Refresh yourself with the nature of Hakone!
A magnificent feeling of the energy of the earth Owakudani Or mysterious Lake Ashi Famous for its beautiful pampas grass Sengokuhara I'd like to introduce_______
Away from the hustle and bustle of the city Refresh your body and soul with the magnificent nature of Hakone Would you like to try it?
Owakudani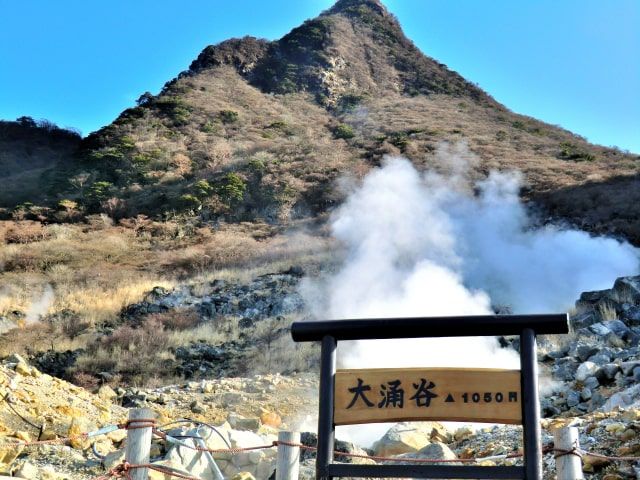 Altitude 1,042m. A scenic spot that represents Hakone The reddish-brown mountain surface, dead trees, the smell of sulfur and the white smoke that springs up are impressive.
It is different from other tourist spots in Hakone that are full of greenery. Breath of the volcano Makes you feel.
" Owakiya Kurotamagokan For sale at The famous "black egg" Is boiled using the chemical reaction between geothermal heat and volcanic gas. Every time you eat one, your life span will be extended by 7 years. It is said to be popular as a souvenir.
Lake Ashi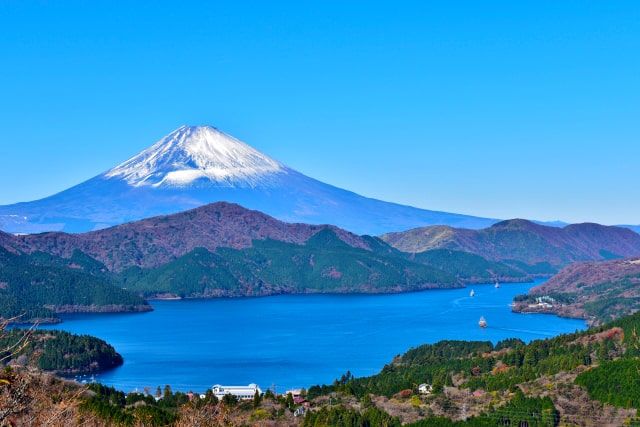 Hakone symbol A mysterious lake that can be called. It is said that it was formed in the caldera (depression) of Hakone volcano about 400,000 years ago.
On sunny days Mt. Fuji over the lake And the "" of Hakone Shrine Peace Torii , " Hakone Sekisho A spectacular spot with a panoramic view.
Rainbow trout or Smelt Has lived and the fishing industry has been thriving since ancient times. Fishing experience Is also popular. Fishing is lifted on October 1st every year Smelt fishing First fishing Dedicated to Hakone Shrine and presented to the Imperial Household Agency Will be done.
Besides fishing, dive into Lake Ashi Amphibious bus Riding experience, Kayak , Boat rental , Mountain bike Various leisure activities such as are possible. If you participate in leisure and activities Experience the further charm of Lake Ashi I can do it!
Activities that can be experienced in the surrounding area
Sengokuhara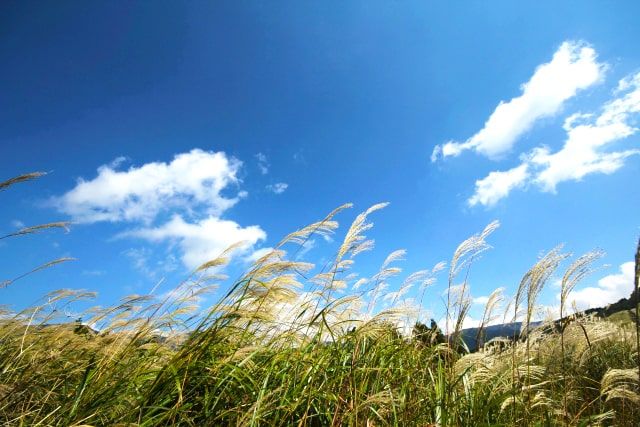 Surrounded by Hakone Sotowayama Plateau of about 18 hectares (about 4 Tokyo Domes) .. The altitude is 650m. One of the most famous Susukino spots in Kanto Popular tourist spots is.
Around late October The golden pampas grass shines all over the area, which is very fantastic.
" 50 scenic spots in Kanagawa "" 100 famous spots for Kanagawa flowers " Has also been selected.
Hakone Old Highway Cedar Trees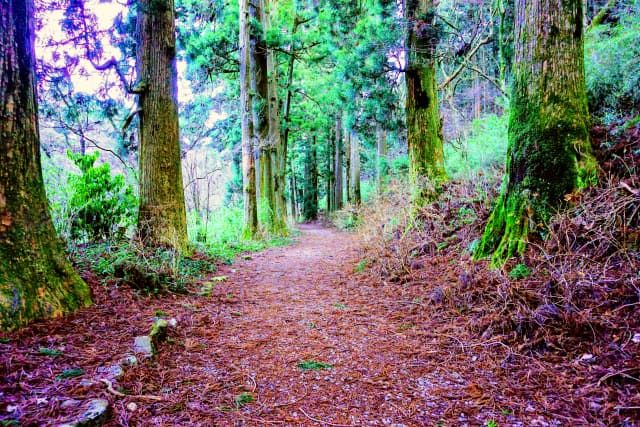 A row of cedar trees towering over the old Tokaido on the shores of Lake Ashi.
It is said to have been planted in the early Edo period, More than 400 cedar trees about 300 years old Line up, Some trees exceed 4m and.
A power spot with a mysterious and solemn atmosphere is.
A must-see when sightseeing in Hakone! Standard sightseeing spot
If you go to Hakone, you definitely want to take a tour of sightseeing spots. Hakone Ropeway "When" Hakone Tozan Train ". It is attractive that you can enjoy the spectacular scenery unique to Hakone and the expressions of the four seasons, and you can enjoy the feeling of traveling more.
When you want to take a break, " Fujiya Hotel "What. Relax with a delicious lunch or tea time.
Hakone Ropeway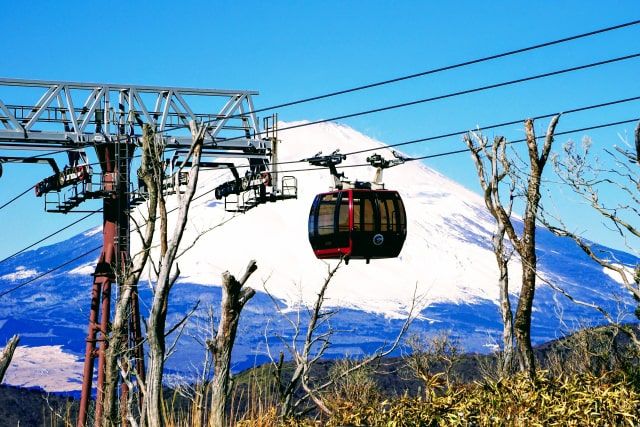 The total length is about 4km. With Sounzan, Owakudani, Ubako, and Togendai Ropeway connecting 4 stations ..
Maximum elevation difference is over 300m And one of the largest scales in Japan I am proud of.
Because the field of view is wide View of Mt. Fuji Of course Dynamic white smoke near Owakudani or, The changing four seasons of Hakone It is attractive that you can fully enjoy.
Hakone Tozan Train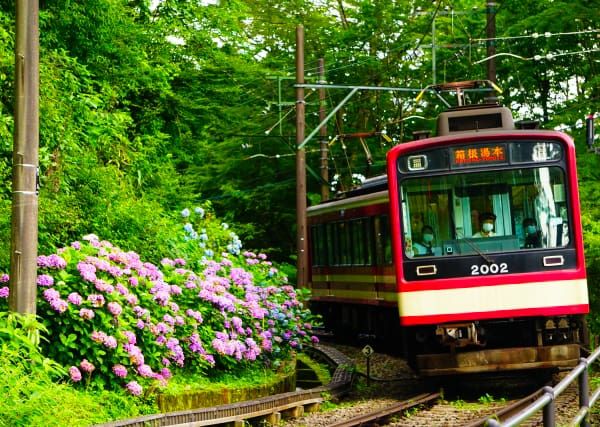 From Hakone Yumoto to Gora It opened in 1919 (Taisho 8), which runs 8.9km in the mountains in about 40 minutes. Historical mountain railway ..
To climb the slopes of the mountain "Zigzag running" Switchback Is the highlight is. At the "Deyama signal box," "Ohiradai," and "Kamiohiradai signal box," where switchbacks are performed, the driver and conductor will switch.
The steepest slope in Japan The climbing figure and switchback are loved not only by many railroad fans but also by tourists visiting Hakone.
Another specialty of the Hakonetozan train is Hydrangea blooming along the railway line during the rainy season is.
The Hakonetozan train during the hydrangea blooming season is " Hydrangea train Nickname Is familiar with. Flowering from mid-June Then, because the best time to see is due to the difference in altitude, Until late July You can enjoy it.
At night 6 light-up points along the line and, Admire the hydrangea colored by light You can enjoy the fantastic appearance of the hydrangea that emerges in the darkness.
It is popular to see the hydrangea along the line, which blooms so much that you can touch the train window, from the slowly running mountain railway.
Fujiya Hotel
A long-established hotel founded in 1878 (Meiji 11). Formerly an inn specializing in foreigners and World celebrities Has been loved by.
Registered tangible cultural property The classical building designated as such is a must-see.
Specialty curry or Apple Pie Is a gem that you want to taste once.
Visit the power spots of Hakone
Embraced by nature Powerful power spot Hakone has a lot of things. If you feel "I'm tired lately", why not refresh yourself by visiting the power spots.
By the way, I will introduce it below Hakone Shrine, Hakone Motomiya (Hakone Mototsumiya), Kuzuryu Shrine (Hongu) Go around all " Visit Hakone Sansha You can power up by doing It is said that. Let's get up early and go around!
Hakone Shrine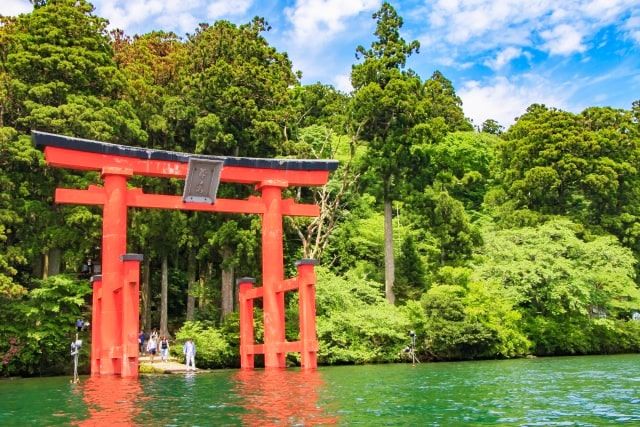 A shrine that sits on the shores of Lake Ashi. Since it was founded in 757 during the Nara period, it has played a central role in the Hakone mountain worship.
Minamoto no Yoritomo, Hojo, Ieyasu Tokugawa, etc. A famous company worshiped by successive military commanders is.
The benefit is Good luck, traffic safety, fulfillment of wishes, prayer for safe delivery Such. One of the best power spots in Kanto Known as, many tourists still visit after 1200 years.
The underwater torii gate of Hakone Shrine, which has an impressive vermilion color that shines on Lake Ashi Peace Torii " You can take pictures not only from the side of Lake Ashi, but also with its size and magnificent Lake Ashi in the background. The view from the Hakone Shrine side is also a masterpiece is.
Kuzuryu Shrine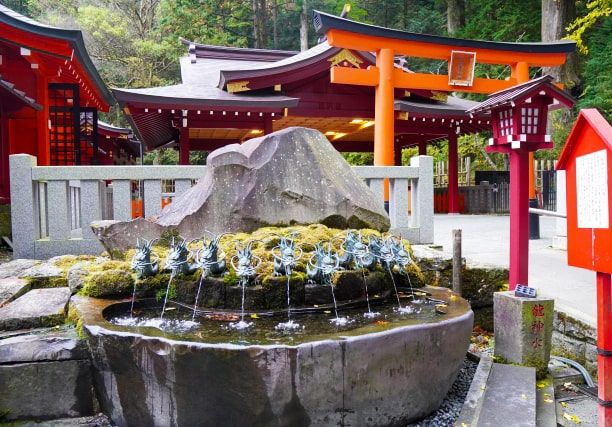 A popular power spot alongside Hakone Shrine. Across Lake Ashi Hongu But right next to Hakone Shrine Shingu there is.
A high priest from the Nara period was afflicting the villagers Dragon with 9 heads Get rid of. Enshrined the converted dragon Is said to be the beginning of the Kuzuryu Shrine.
Good luck, prosperous business, improved fortune Besides, recently marriage Also famous as a shrine It is popular with women.
"Monthly Festival Day" held on the 13th of every month To Visit both companies with Hakone Shrine Then "more wishes come true" friend. If you have a wish, please stop by.
Popular power spots such as Hakone Shrine and Kuzuryu Shrine Mountain bike tour Is popular with women. If you take a tour, will your wishes come true while having fun? !!
Reservable plan
Kuzuryu no Mori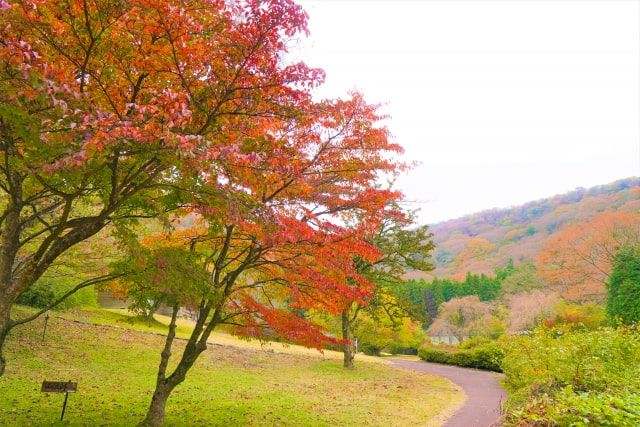 Spread to the east of Lake Ashi Forest area .. Among the plants distributed in Honshu About 70% of the species grow naturally In a rich environment Diverse wild birds and insects You can meet.
In addition to the 3.5km promenade, there are also plazas and rest areas.
A popular electric motorcycle for those who want to fully enjoy the rich nature Segway experience Is recommended.
Reservable plan
Hakone Komagatake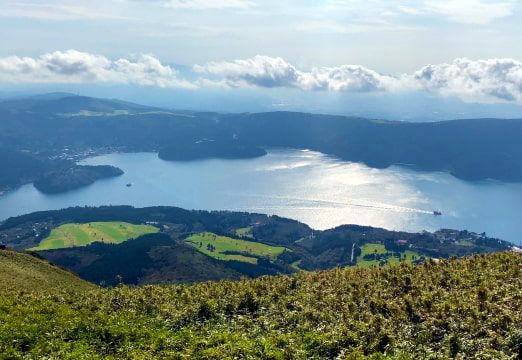 Altitude 1,356m. It takes about 7 minutes to connect Hakone-en on the shore of Lake Ashi to the summit of Mt. Kisokoma. Hakonekomagatake Ropeway I will go using.
From the top of the mountain, you can see not only Mt. Fuji but also Izu, Shonan, Sagami Bay, Suruga Bay and the Southern Alps on a sunny day.
Lake Ashi, Motohakone, and Hakone Town spread out below you, and you can overlook the magnificent scenery. One of the best scenic spots in Hakone where you can enjoy a 360-degree panorama is.
Normally it runs until the evening, but in the fall, " Starry sky astronomical observation tour & night view night tour It also operates at night! In the clear autumn air 360 degree starry sky from the mountaintop and the surrounding night view Can be enjoyed.
Reservable plan
Hakone Motogu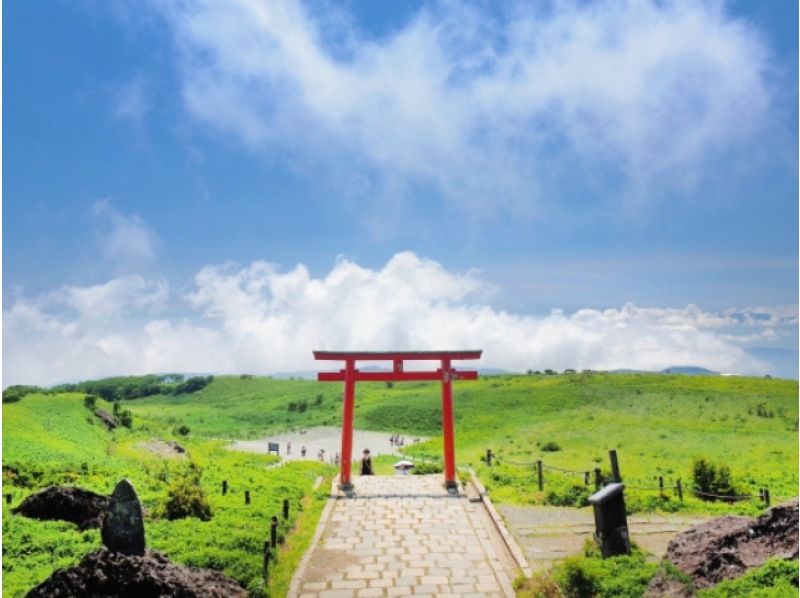 5 minutes from the summit station of Hakone Komagatake It is built in a place like " Hakone Motogu (Hakone Motogu) " shrine. The red shrine on the top of the mountain, which does not block your view, is " The shrine in the sky " Also called, it has a solemn atmosphere.
It has been the object of mountain worship since ancient times The highest peak of Mt. Hakone "Kamiyama" However, Komagatake is one of the leading sacred sites in the Kanto region where you can see and worship Kamiyama, and many people have come to worship and climb the mountain.
Even now Work luck and love luck Benefits such as It is said that there is, and it is popular as a power spot. The rock just past the torii The god on a white horse has descended It is reported that.
Hiryu Falls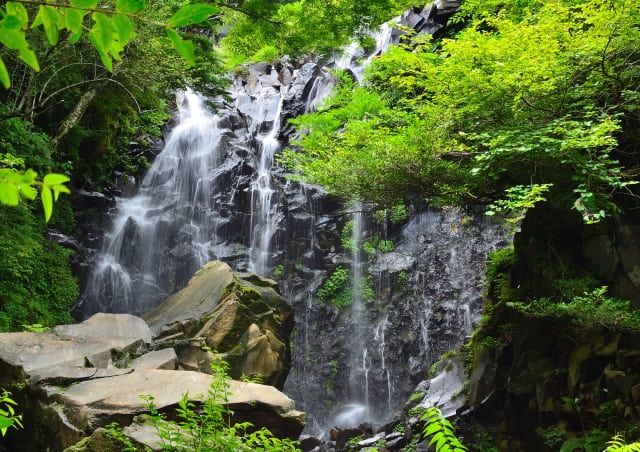 Between Kamakura Kodo and the old Tokaido " Hiryu Falls Nature Exploration Trail A little-known power spot in the area. The upper tier is 15m and the lower tier is 25m. " Hiryu Falls Is the largest waterfall in Kanagawa is.
It is said that a practitioner who worships Hakone Gongen (shrine) was struck by a waterfall to cleanse himself and practice.
Relax at a day trip hot spring in Hakone
One of the best hot spring towns in Japan But also Hakone. About 90 minutes by romance car from Shinjuku It's close to, and it's perfect for a little change.
In Hakone Hot spring facility for day trips There are many and many choices.
Surrounded by nature and fully equipped One-day hot spring facility Are carefully selected and introduced by the Activity Japan editorial department!
Hakone Kowakien Yunessun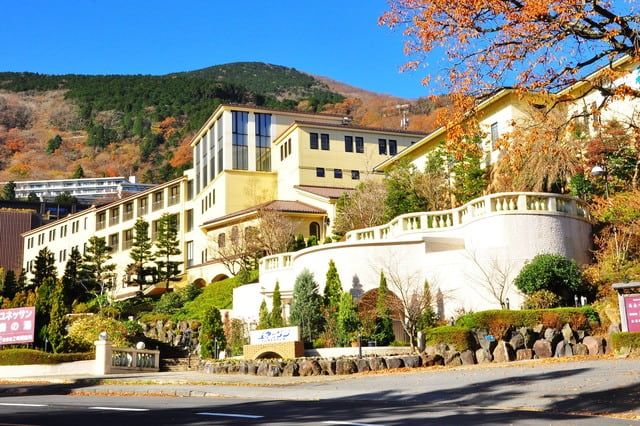 Popular in Hakone Hot spring amusement park .. A variety of hot springs and activities that you can play in your swimsuit Children and adults can enjoy it with their families.
On the other hand, a day trip hot spring with a calm atmosphere " Motoyu Mori no Yu There is a wide variety of baths such as pottery baths and private baths. The open-air bath allows you to relax while looking out over Hakone's outer ring.
Tenzan Onsen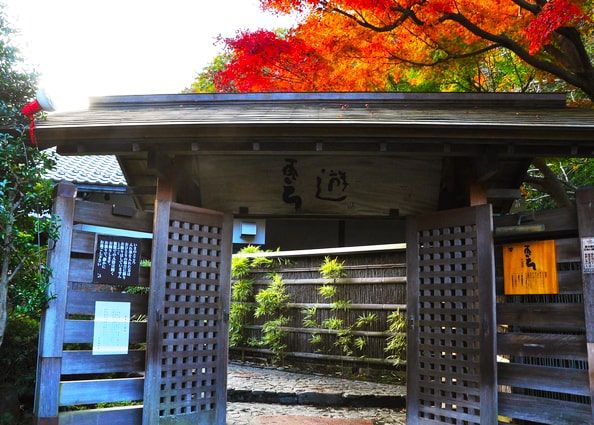 On a vast site of 8,000 tsubo 7 sources There is a hot spring facility. Neither chlorine nor water Boasts 100% pure hot water is.
To taste shops, coffee shops, souvenir shops Full facilities So you can forget about the hustle and bustle of the city and refresh yourself.
Tenseien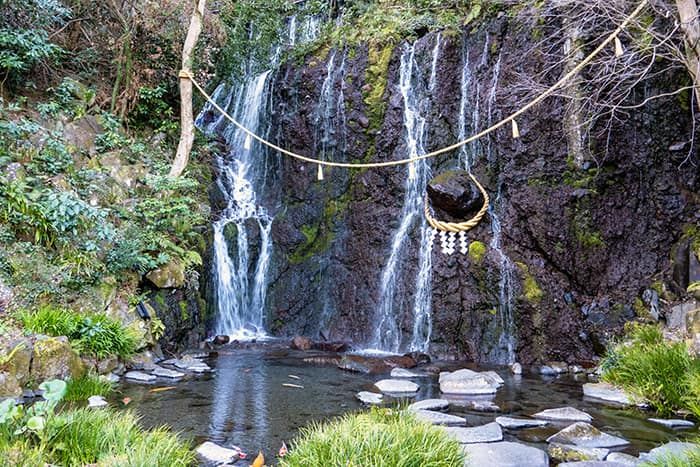 Open A facility with a reputation for open-air hot springs on the roof ..
In the garden Power spot, Taki of Tamare ,or Hien Waterfall , Hakone Shrine where the god of marriage is enshrined There are also some, so it is recommended to take a walk after taking a hot spring.
One-day hot spring Open from 10am to 9am the next morning Because it is, you can forget the time and enjoy the bath.
Enjoy museums and art in Hakone
Hakone is known as a hot spring town, Famous for its many museums ..
Large-scale outdoor objects, beautiful museums in harmony with nature, etc. Each has its own personality Yes, you will never get bored.
There are many museums where you can take pictures, so be sure to check it out. Museum tour Let's enjoy!
The Hakone Open Air Museum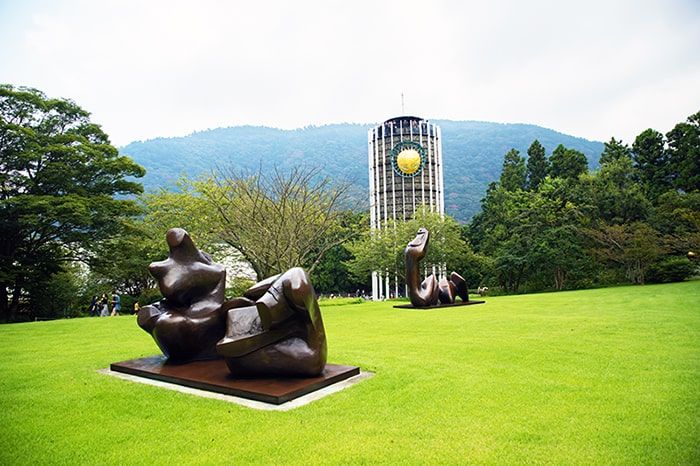 Harmony between nature and art Was born with the aim of Japan's first open-air museum .. A vast site boasting 70,000 square meters The feature is that many works are installed everywhere.
Different from other museums, actually walking, going inside with children, Unique to enjoy while experiencing is.
Hakone Glass Forest Museum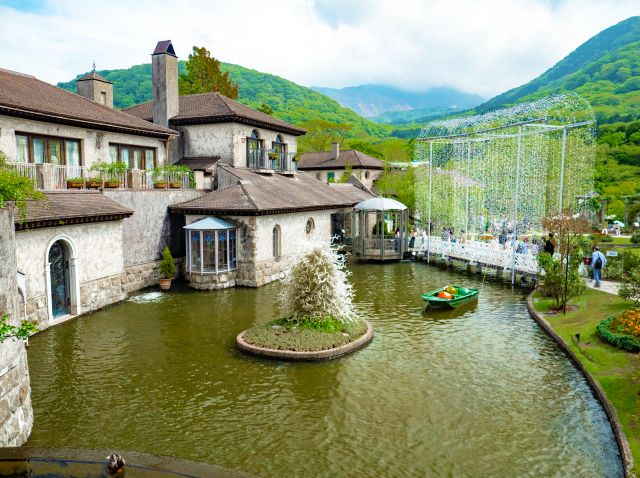 Loved by European aristocrats of the 15th and 18th centuries A museum displaying about 100 items such as Venetian glass masterpieces ..
The height is about 9m, the total length is about 10m, and the arch that decorates the entrance is About 160,000 crystal glasses Made of. The shimmering arches in the sun are a must-see.
Little Prince Museum Hakone Saint-Exupery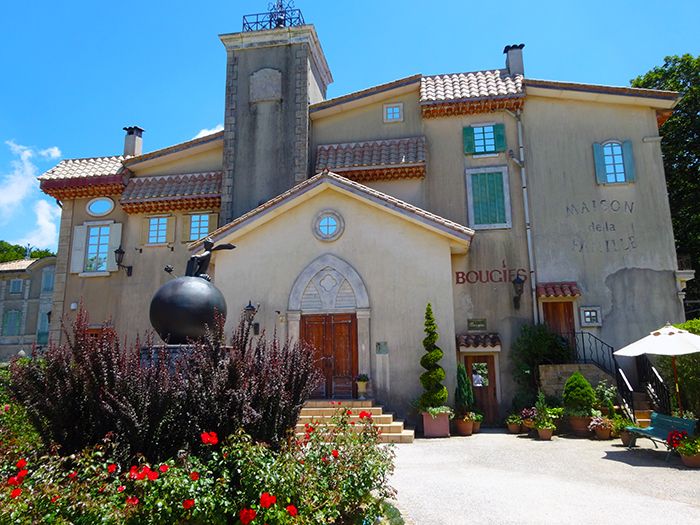 Fairy tale " Prince of the stars "When Author Saint-Exupery Themed The only museum in the world ..
The cityscape and seasonal flowers in the image of France, where the author was born Full of photogenic spots is.
Pola Museum of Art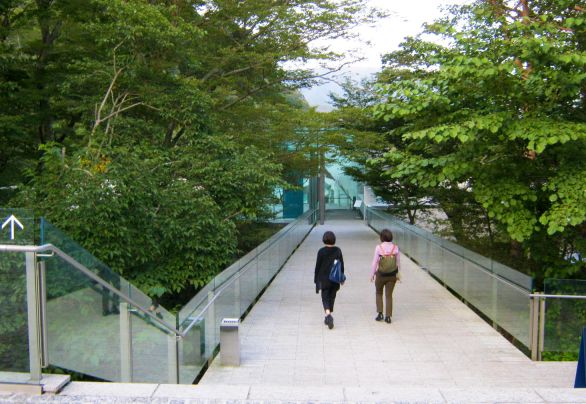 A museum where nature and art are in harmony. Monet or Renoir Impressionists such as the Ecole de Paris, 20th century Western modern paintings Stores about 10,000 items ..
Architectural Institute of Japan Award, etc. Various award-winning buildings And the total length of 670m " Forest promenade Is also a highlight.
Hakone Museum of Photography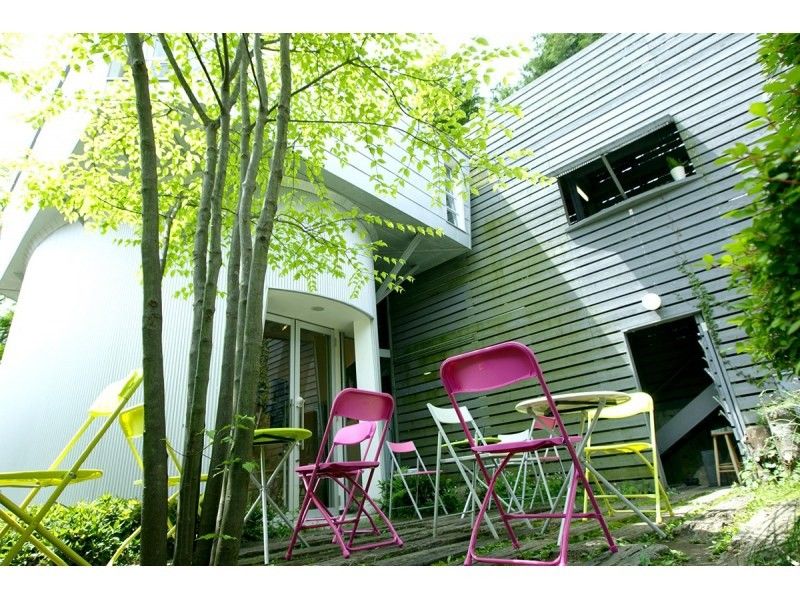 A private museum headed by Katsura Endo, a photographer born and raised in Hakone. It features a sharp appearance inspired by the top of Montblanc and a warm gallery using natural cypress.
Hakone in each season, Mt. Fuji's work showing various expressions in each season Exhibited.
A 30-minute photo lesson in which the director himself is in charge of the lecture Is also held, so even children and beginners can feel free to participate.
Reservable plan
Enjoy a date while gazing at the spectacular view in Hakone
Scenic park Hakone with many. While watching the flowers that bloom each season Great for romantic dates is.
Scenic spots and sightseeing spots with a good view There are many, and it is also recommended for commemorative photos of Hakone sightseeing!
Hakone Gora Park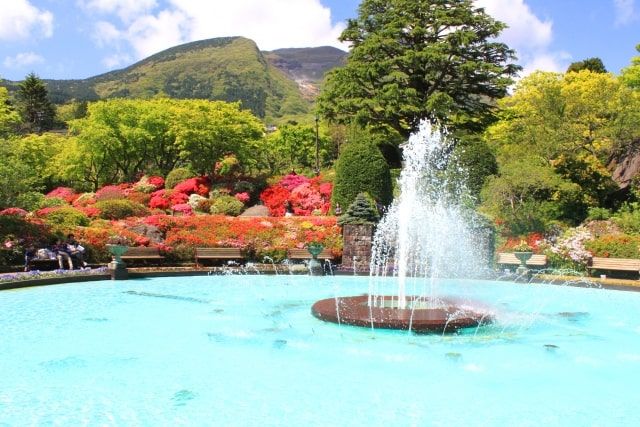 Opened in 1914 Japan's oldest French style garden is.
Colorful flowers are planted around the fountain, which is a symbol, and it is very colorful.
spring is Cherry blossoms, azaleas, peony, rhododendron ,Summer hydrangea , Autumn Autumn leaves You can enjoy the expressions of the four seasons.
Onshi-Hakone Park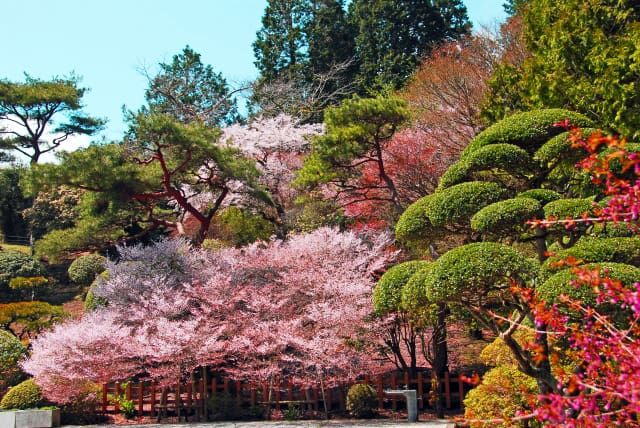 When it was completed in 1886 (Meiji 19), " Hakone Rikyu It was used for official residences and barracks.
Because it was built in the center of Hakone as a detached palace The view is outstanding .. In the maintained garden Cherry blossoms, azaleas, golden-rayed lilies Blooms and beautifully colors the four seasons.
Main facility " Lakeside Observation Room There is also an exhibition room, rest area, and coffee shop where you can browse the materials of the time. A spectacular view of Mt. Fuji and Lake Ashi from the balcony on the 2nd floor I can do it.
Beautiful scenery and gorgeous historical background and history Great sightseeing spots that you can experience for free is.
Benten no Nose Observatory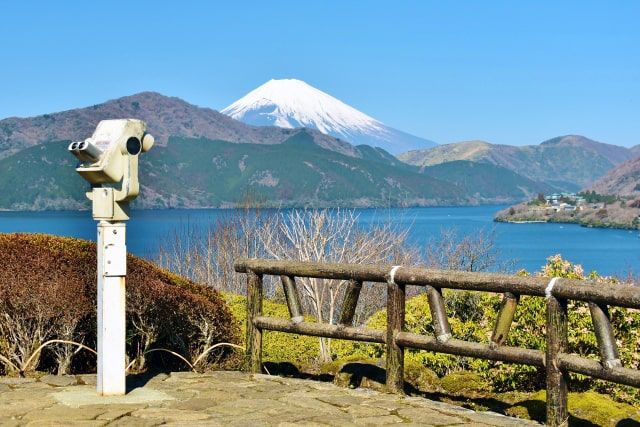 Onshi-Hakone Park An observatory located on the shore of Lake Ashi.
On sunny days A spectacular spot where you can enjoy the view of Lake Ashi and Hakone Shrine with Mt. Fuji in the background is.
It is also recommended as a spot where you can take pictures of Mt. Fuji, Lake Ashi, and Hakone Shrine from a hill.
Take a photo that looks good on SNS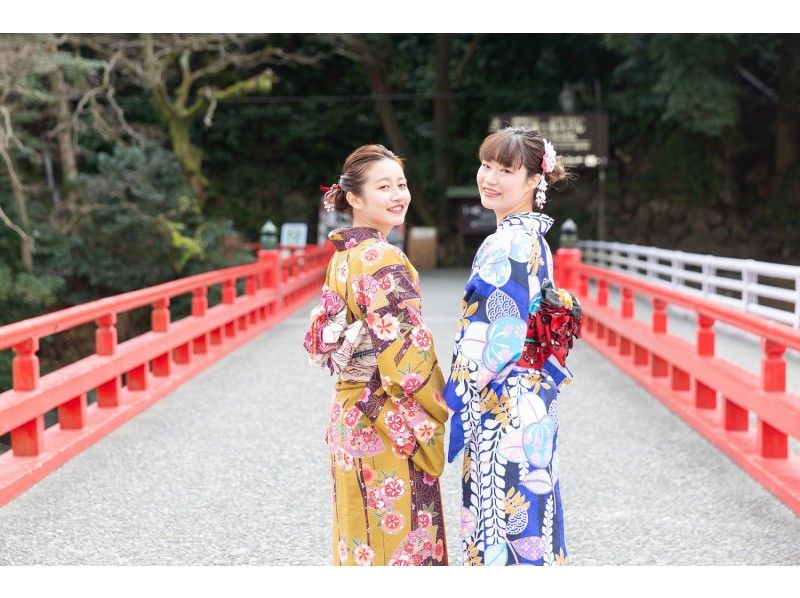 Apart from everyday life Photogenic photos in the hot spring town of Hakone Would you like to take a picture?
Kimono rental ・ Yukata rental Is a great value full set including hair and obi decorations, for couples, family plans, etc. Can be selected according to the situation ..
Rental shop Immediately from Hakone Yumoto So convenient. It's easy to stop by during sightseeing! A cityscape full of emotion unique to Hakone Take a walk while walking in a kimono or yukata If you do, it will be a wonderful memory.
Reservable plan
Enjoy Hakone's sightseeing spots with children
In Hakone Sightseeing spots for families with children There are many.
I want to take a commemorative photo with my family " Hakone Pirate Ship , You can appreciate about 450 species of fish from around the world and 32,000 fish. Hakone-en Aquarium , An outdoor athletic adventure in the wilderness with just one body Forest Adventure Hakone "Such Sightseeing spots that stimulate children's curiosity I'd like to introduce_______
Hakone Pirate Ship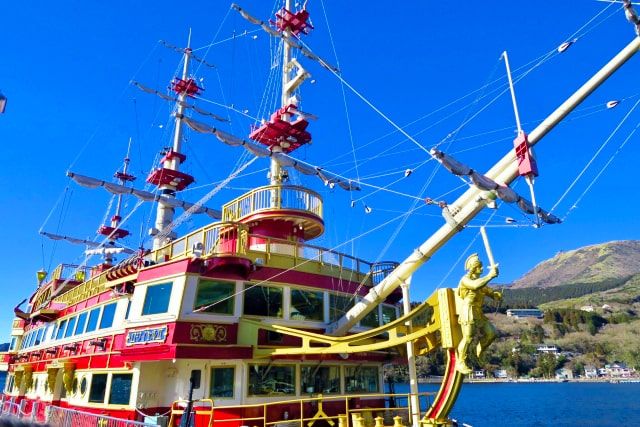 From Taoyuandai Port on Lake Ashi to Hakone Town Port and Motohakone Port A tour boat that connects in about 25-40 minutes .. Synonymous with sightseeing in Hakone It is a very popular content that can be said to be.
When the weather is nice, Overlooking the beautiful Mt. Fuji and the red torii gate of Hakone Shrine from the surface of the water I can do it. The gorgeous hue that shines in the blue shining Lake Ashi is a great shooting spot.
Hakone-en Aquarium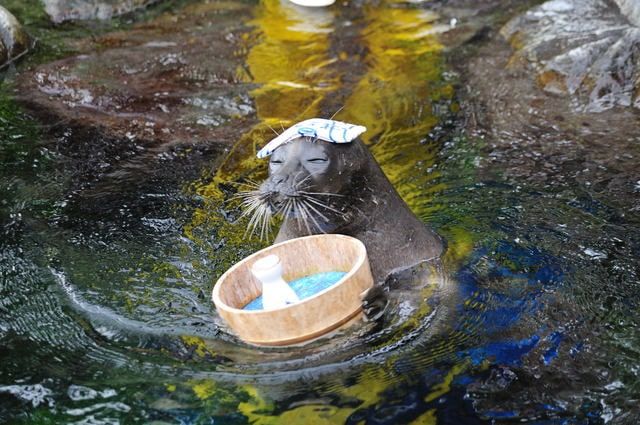 Seawater aquarium at the highest altitude in Japan ..
Inhabits freshwater, which is rare in the world Baikal seal show Is a must-see. Adorable to appear with a towel on his head and a tub " Hot spring lizard Is one of the most popular people in the hall is!
Overlooking Mt. Fuji and Lake Ashi Great location Is also attractive.
Forest Adventure Hakone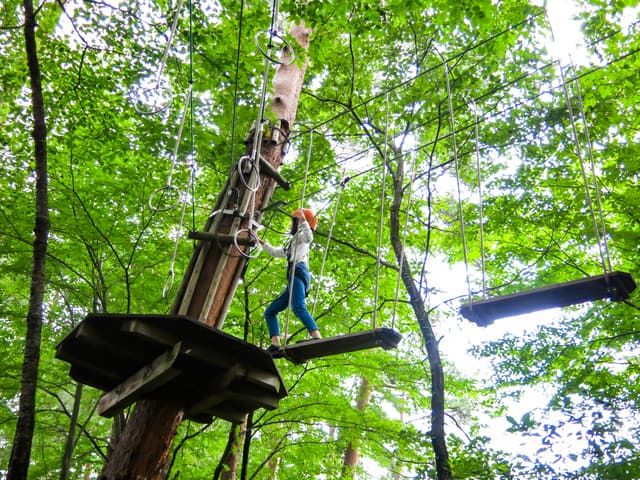 Utilizing the terrain and trees of the forest as they are Outdoor athletic park .. You can experience various activities such as climbing trees in the field and crossing nets and ropes.
Move your body with your child Recommended for families who want to enjoy their excitement and excitement.
Participate in manufacturing experience around Hakone
Relax in Hakone, which is also popular as an art city Manufacturing experience How about immersing yourself in?
Why don't you make a memorable item around Hakone, which is dotted with glass workshops and ceramic art classes? Introducing a manufacturing experience that can be enjoyed by friends, family, and couples To do.
Once you've packed your memories of a fun trip, take them home as a souvenir.
Glasswork / fusing experience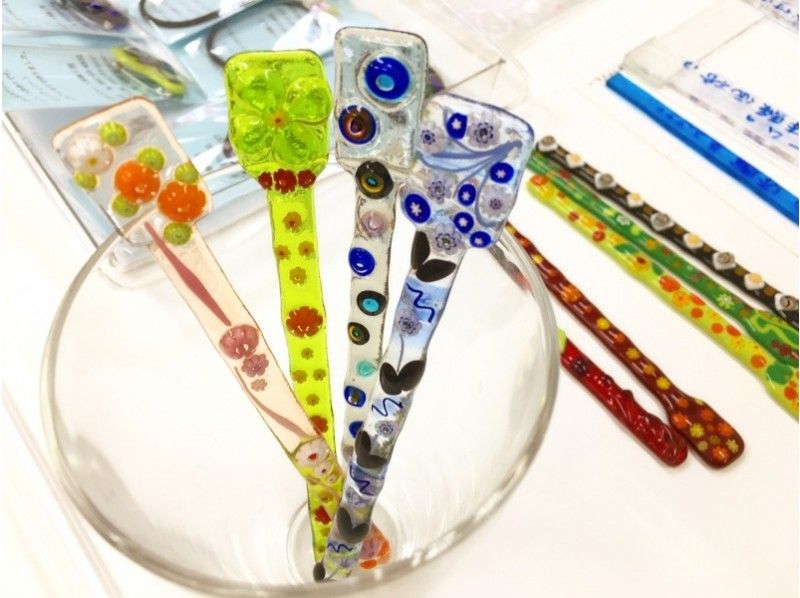 Melt glass in an electric furnace to make accessories and accessories Fusing experience .. Chopstick rest or Photo frame , muddler Try making items that colorfully color your everyday life.
Because it uses an electric furnace instead of a flame Safe for people who are new to manufacturing experience you know!
Ceramic art experience / ceramic art class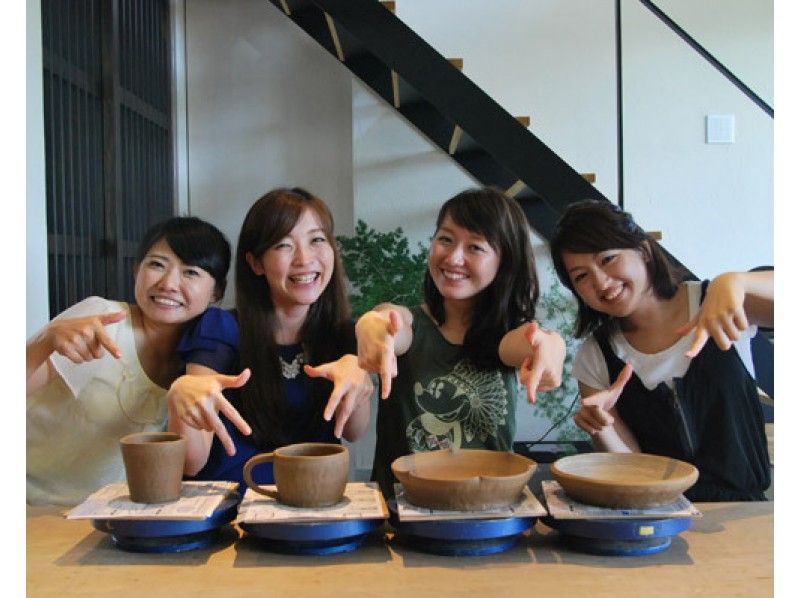 Speaking of the most popular manufacturing experience in Activity Japan, Ceramic art is.
Close to Hakone Yugawara Then Hands Ceramic art experience Painting experience Etc. are possible. You can always remember your trip to Hakone by looking at the completed work.
Ceramic art from children to seniors A popular experience for a wide range of age groups .. It is recommended for sightseeing with families, couples, and friends.
Unusual manufacturing experience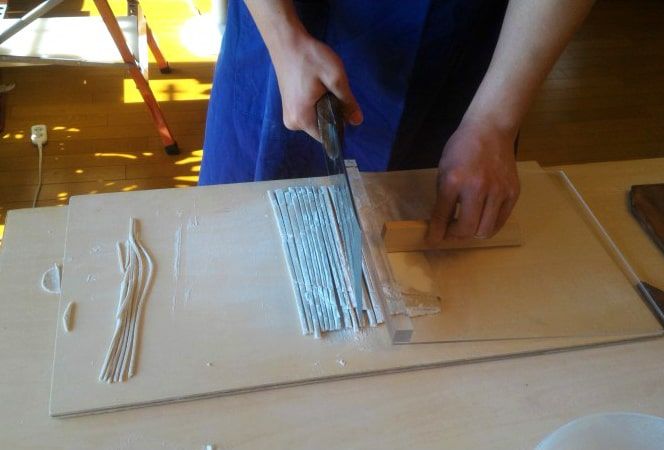 You can experience various manufacturing around Hakone. But instead of a common experience, " I want to have a rare experience! I think there are some people who say.
Around Hakone Yugawara It is rare to enjoy in Gold leaf pasting experience .. Put gold leaf on the plate and add a message or pattern to complete a gorgeous original work. Great for gifts.
Odawara Then Making chopsticks and making soba noodles A great experience to enjoy is popular. Take a lecture from an experienced and well-taught instructor. You can enjoy it from children to seniors!
Tour Hakone's hidden spots with a local guide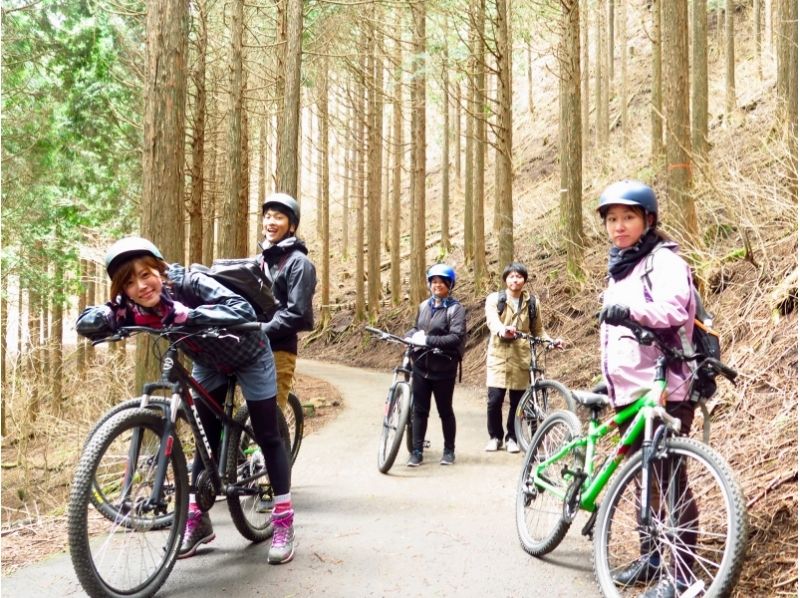 " If you go to Hakone with all your might, you want to go to a little-known sightseeing spot! Recommended for those who say Mountain bike (MTB) / downhill experience ..
A local guide will take you "A little-known spot not listed in the guidebook" There is no doubt that you will have a unique experience as it will take you to!
For those who want to enjoy the nature and superb views of the forest, and those who want to enjoy the deep Hakone!
Have a good time in Hakone, which is full of sightseeing spots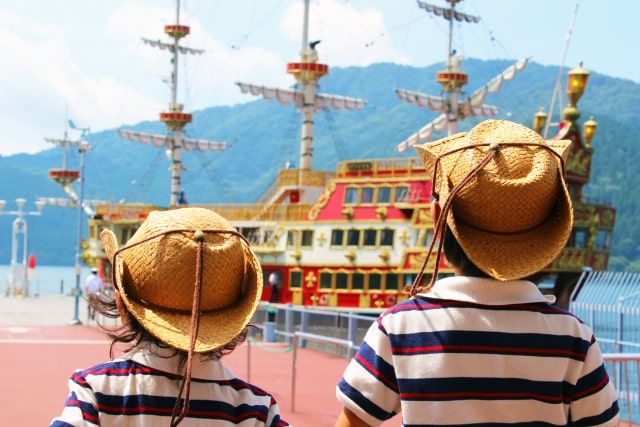 This time Recommended sightseeing spots and leisure activities in Hakone Was introduced.
Good access from the city center Hakone is a place where you can go as soon as you think of it. Kanto oasis It can be said.
For hot springs, superb views, activities If you want to change your mood, please go to Hakone!
*The information in this article is current as of March 2023.
Editorial department recommended feature article