スタート時間

Participating age

2 才~

Time required

Within one hour

ScheduleRegularly
Assemble point Look in GoogleMap
Description​ ​
In a way to bond the colorful glass in a high fever, to arrange the Italian Venetian glass (millefiori), you can create your own original muddler. Stir a cocktail or whiskey and water, because the muddler is shining, it favors the beauty of glass.
Easy even for beginners!
Muddler always tea time becomes fashionable. Muddler will feel the fine work with small, but you can also participate small children. How in the souvenir to the liquor favorite dad? Please join us.
Offer a wealth of glass! !
Please choose the color you like from a lot of glass. Basic color in 26 types, Venetian glass to put on the base, millefiori and in the sense of a thousand flowers, there is also the original of the rod-shaped glass. Please make your only work.
Perfect gift!
Sake of the seat or tea time, muddler come in handy, such as cocktail-making is the perfect gift!
---
Attractions of the plan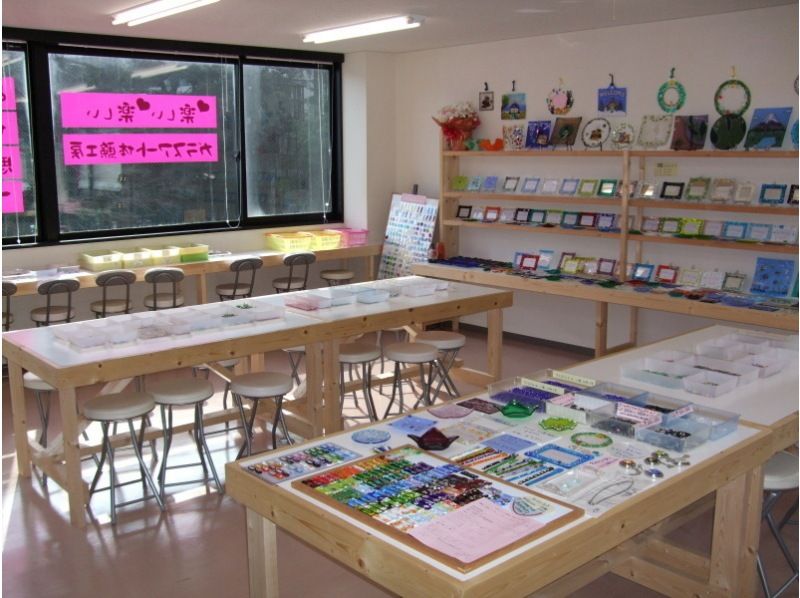 Day also, very good workshop of very pleasant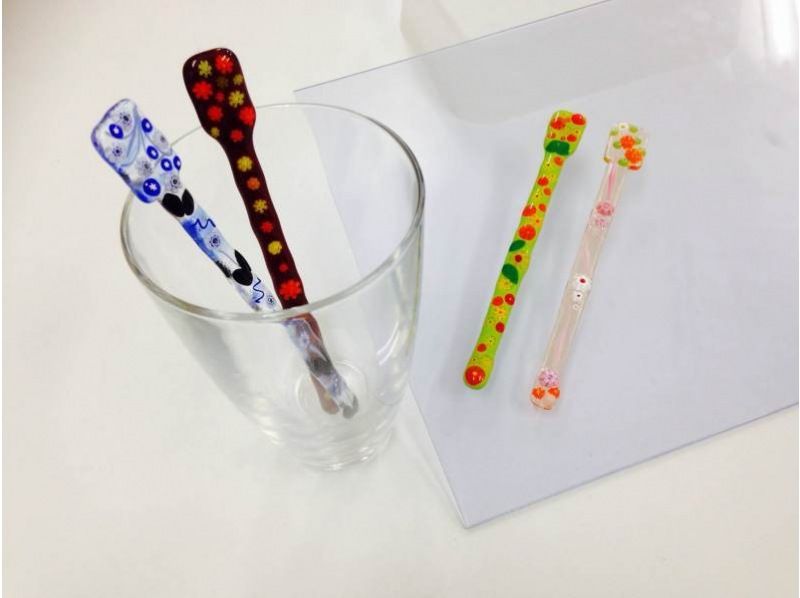 Sparkling and beautiful glass of muddler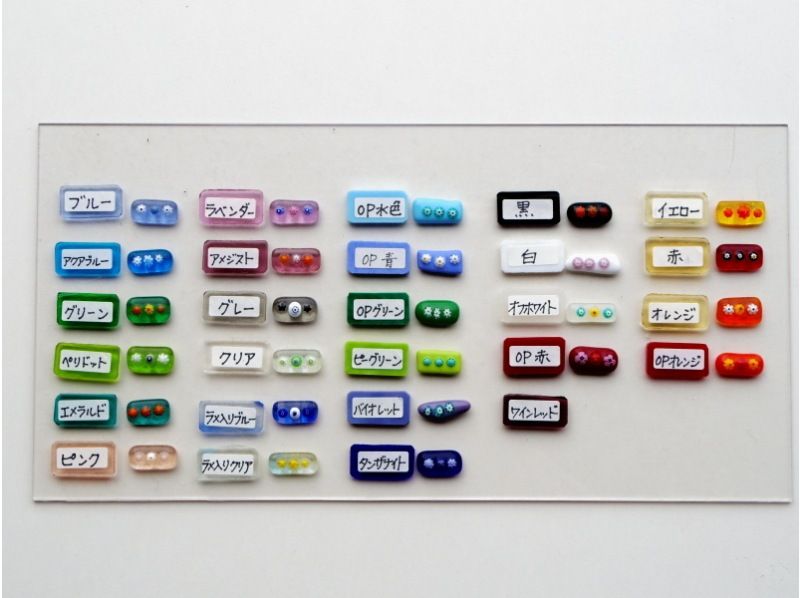 Choice your favorite color from among a lot of glass
---
Information
Minimum number of people
1 人
Number of people who can book
1人〜30人
Schedule
Regularly
Assemble time
Please fill in your time of hope in the remarks column in the following time at the time of booking
10:00 to 16:00
Assemble point
Glass Art Experience Studio Hakone Yumoto Station experience workshop
Reservation deadline
Before 2 days
---
Regarding advance preparation
| | |
| --- | --- |
| About clothings and must-bring items | There is nothing especially'll have. |
| About rental items | Nothing in particular. |
---
Facility information
Changing room
toilet
shower
Hot spring
Locker
Hairdryer
Parking Lot
コンビニ
スーパー
---
Access and map
所在地
Ashigarashimo-gun, Kanagawa Prefecture Hakone-machi Yumoto 706-36 Hakone Yumoto Station building the third floor
How to reach by car
About 20 minutes from Odawara
About 4 minutes from the Odawara Hakone road exit
Parking available nearby ※
How to reach by train
About a 1-minute walk from the Hakone Tozan line "Hakoneyumoto"
その他の方法でお越しの方
About a 2-minute walk from the bus stop "Hakoneyumoto"
---
Price list
Basic charge
| | |
| --- | --- |
| Participants / per person 2,160yen | 2-year-old - |
※Prices including all taxes.
※上記は基本料金になります。
※日程によって料金が異なる場合がございますので、日程を選択した後に表示される料金表をご覧ください。
---
---
お支払い・キャンセルに関して
About payment
当日現金、またはクレジットカードにてお支払いください。 ※ご利用いただけるカード/VISA・MASTER・AMEX・JCB・銀聯・ダイナースクラブ
Payment method
The payment method specified by the operator.
About cancellation fee
Cancellation fee does not have to give me, but please contact us as soon as possible if it is canceled.
Cancellation by operators.
You might be experienced by the malfunction or failure of equipment is canceled.
If you was canceled, it can not respond to compensation, such as travel expenses of up to local.
Please note.
---
Other
Matters require attention
※ In the case of more than 20 people, please make a reservation at least one week prior to the experience date.
Other notices
※ Pets those who, please check in advance by phone.
※ schedule details
① visit - accepted
② description of production procedure
③ production
④ complete payment
みんなの体験談
I thought that it would end soon, there was individual commitment among employees, it took quite a while. I think that I was able to make quite unique work. Employee staff was satisfied happily. I look forward to completion.
参加日: 2017 年 04 月
Glasswork and glass workshop
2,160円~(税込)
参加者 1 人 あたりの料金
Included in price
体験料、材料費 ※マドラーを1つお作りいただけます。 ・サイズ:約20cm
| | |
| --- | --- |
| | スタート時間 |
| | Participating age2 才~ |
| | Time required Within one hour |
| | ScheduleRegularly |
| | Assemble point Look in GoogleMap |