Tokyo/Yokohama Dinner Cruise & Special Discount Plan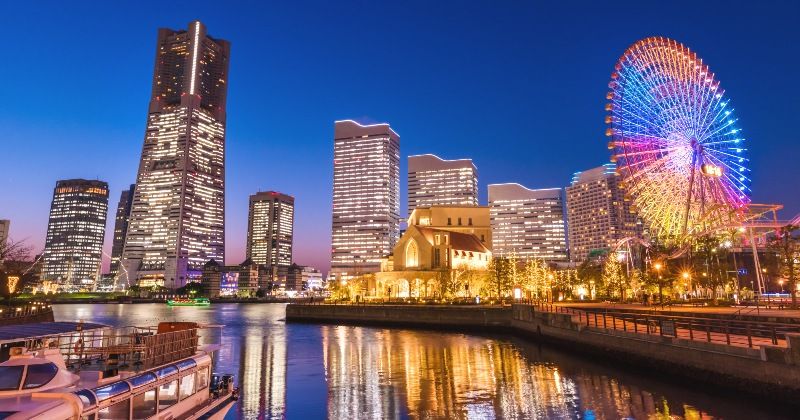 Activity Japan Editorial Department
Tokyo Bay, Yokohama Port of departure from dinner cruise tour featured.
Not only Tokyo Skytree® and Rainbow Bridge, but also Yokohama Bay Bridge and Yokohama Red Brick Warehouse. A great value tour where you can enjoy the night view colored with illuminations on board Introducing.
Celebrations such as birthdays and anniversaries of loved ones, A luxurious moment out of the ordinary It is also recommended for those who want to spend
Recommended dinner cruises in Tokyo
Cruise tour departing from Tokyo Bay Introducing
Recommended for those who want to spend a special time on birthdays and anniversaries. The impression is different from the scenery you usually see dynamic night view Let's enjoy
TOKYO SKYTREE® & Odaiba night view cruise/Ryogoku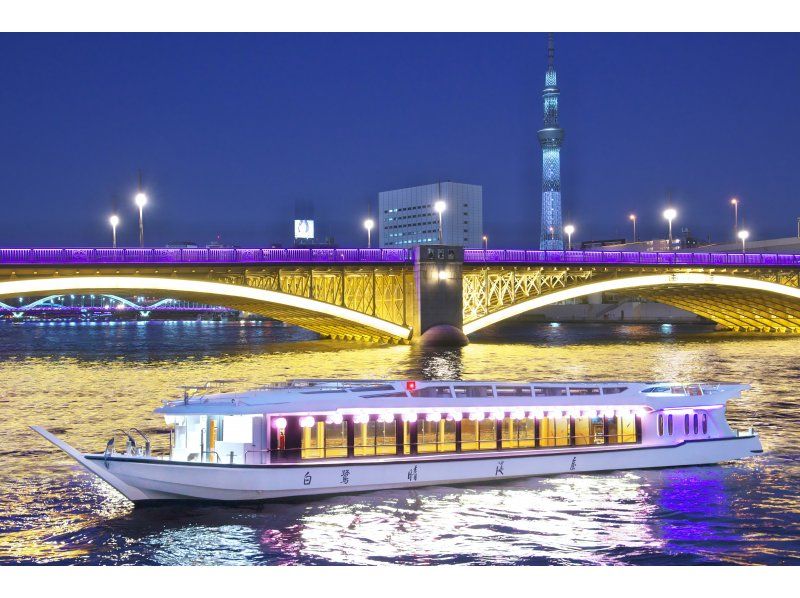 Yakatabune Harumiya "teeth, Long-established store opened in 1901 (Meiji 34) .
A tour where you can enjoy Japanese cuisine made with carefully selected ingredients while enjoying the night view of Tokyo Bay is.
Inside the ship where up to 136 people can sit, sunken kotatsu comfortable space.
About 10 Kaiseki dishes including dessert can taste
Harumiya specialty tempura teeth, A special dish cooked with fresh seafood procured from the market every morning . Because it is cooked on board, you can enjoy freshly fried fish.
A wide variety of alcoholic and soft drinks open bar That's a nice point.
Odaiba or Tokyo Skytree® Along with the guidance of the boatman who knows Tokyo Bay, about 150 minutes cruise for as long as
It is recommended for those who want to experience the taste of Japan while savoring the special Japanese cuisine.
Tour Tokyo's sightseeing spots + enjoy authentic Japanese food / Shinagawa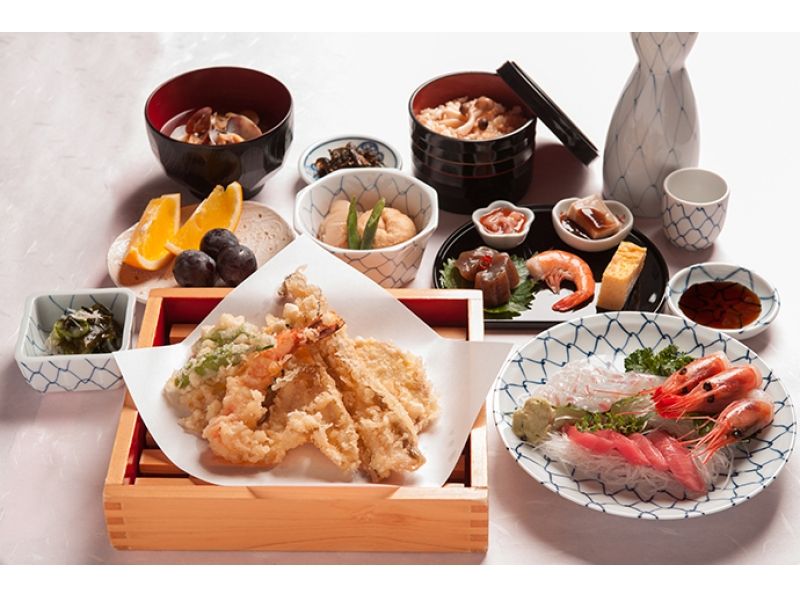 Shinagawa and over 170 years has a history of Mikawaya "teeth, A yakatabune where you can enjoy the atmosphere of Edo and stylish performances .
rainbow bridge and Odaiba Enjoy dinner while enjoying the scenery of 150 minutes 's tour.
" Ume course "teeth, Japanese course meal with appetizer, appetizer, side dish, sashimi, tempura, pickled vegetables, miso soup, mixed rice, and fruits .
The tempura is fried on board, so you can enjoy it piping hot.
Alcohol and soft drinks such as beer and shochu with all-you-can-drink is.
If the surrounding atmosphere is lively, karaoke time There might be Participation by one person is also possible for a banquet with a sense of unity.
You can experience the real pleasure of a houseboat where you can interact with various people .
Classic Tokyo sightseeing spots + enjoy Edomae sushi / Shinagawa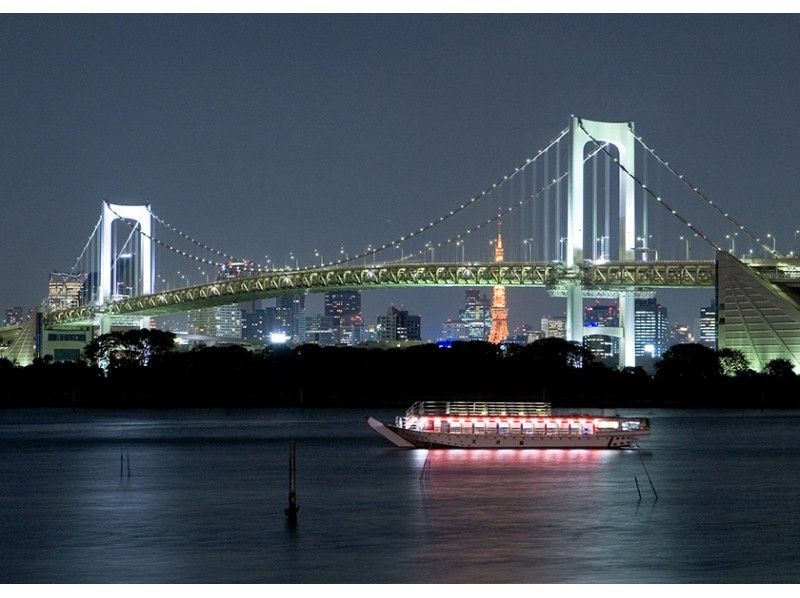 Rainbow Bridge, Odaiba, etc. Tokyo You can enjoy Edomae nigiri sushi while walking through the famous places about 150 minutes tour of is.
" sushi course "teeth, Appetizer, appetizer, side dish, sashimi, tempura, sushi, pickles, miso soup, and fruit course .
From December to February, small bowls are replaced with hot pots.
Not only sushi, but also freshly fried tempura, You can enjoy the best ingredients at the most delicious timing is attractive.
of alcohol or soft drinks with all-you-can-drink So, being able to drink as much as you like without hesitation is a nice point for sake lovers. Application by one person is also possible.
" Mikawaya 's boatman excites Enjoy a Tokyo Bay cruise in a homey atmosphere and savor Edomae sushi. .
A cruise overlooking the sights of Tokyo and the Rainbow Bridge/Shinagawa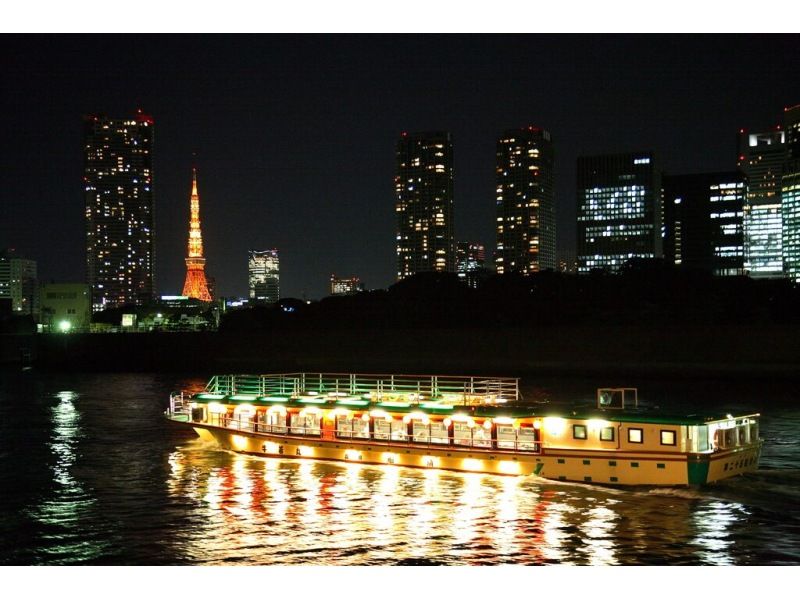 " Funasei " is a popular media featured in various media. Houseboat . A tour where you can enjoy a course meal carefully selected by the chef while cruising the famous night views of Tokyo Bay is.
Tempura and sashimi using seasonal ingredients just purchased from the market Such, Seasonal cuisine You can have
All beverages including alcohol and soft drinks open bar . about 150 minutes You can enjoy the cruise, and you can apply from one person.
If you go up to the ship's deck, you can feel the pleasant night breeze, and the beautiful glittering night view spreads out in a large panorama. .
The illuminated TOKYO SKYTREE® and Rainbow Bridge can be seen from the water, creating a different and fantastical atmosphere.
Cruise around Tokyo Bay and Sumida River / Kachidoki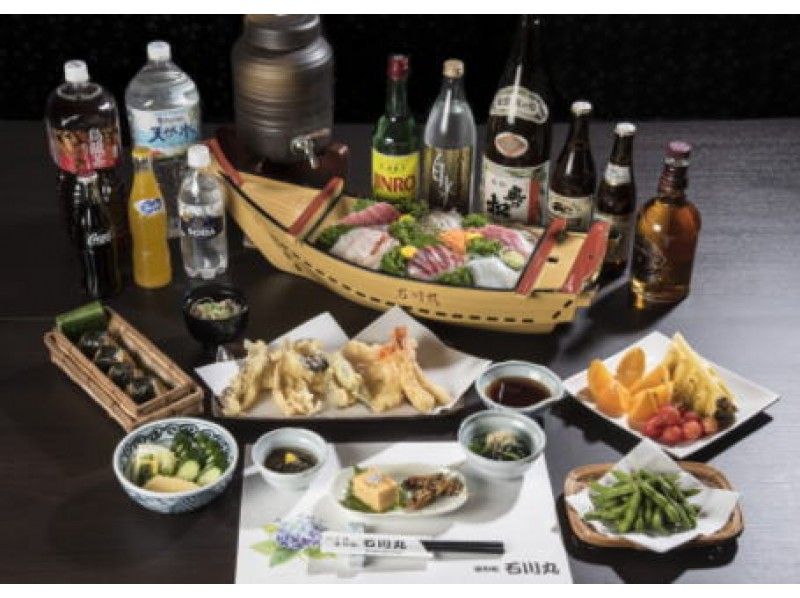 " Kachidoki Ishikawa Maru "teeth, A yakatabune boasting warm hospitality that makes you feel comfortable .
While feeling the atmosphere of Edo, Two time slots for dinner and lunch You can choose from
You can taste Edomae cuisine made with fresh seafood and seasonal ingredients, and alcohol and soft drinks are open bar is.
Edomae tempura with fresh ingredients is an appetizing dish .
Recommended for those who want to spend a luxurious time on a yakatabune, enjoying beautiful scenery and delicious food.
When the sun goes down, the scenery of the Rainbow Bridge is very fantastic . Why don't you enjoy boating in Edo elegantly with friends or couples who get along well?
Recommended dinner cruise in Yokohama
Cruise tour departing from Yokohama Port Introducing.
A tour to enjoy the night view from the boat while enjoying dinner Besides, it is not usually seen after dinner at the hotel deep tour I will also introduce you.
Dinner cruise around Yokohama Bay Bridge & Red Brick Warehouse/Yokohama Port
" Hamashin "of Houseboat teeth, We are proud of our special cuisine using fresh seafood. .
From A course to C course 3 plans You can choose from, each with a different menu, In addition to sashimi and boiled Edo-style fish, you can enjoy fish dishes such as hot tempura fried on board. .
about 120 minutes On the cruise, Yokohama Bay Bridge, Yokohama Minato Mirai, Yokohama Red Brick Warehouse, etc. A beautiful night view with glittering illuminations It is recommended for birthdays and anniversaries.
Boarding at Yokohama Minatomirai to become during the day Yokohama A special day where you can enjoy sightseeing and enjoy a leisurely dinner while watching the night view from the boat. You can spend
Factory night view cruise + Dinner at Yokohama Royal Park Hotel "Sirius" / Sakuragicho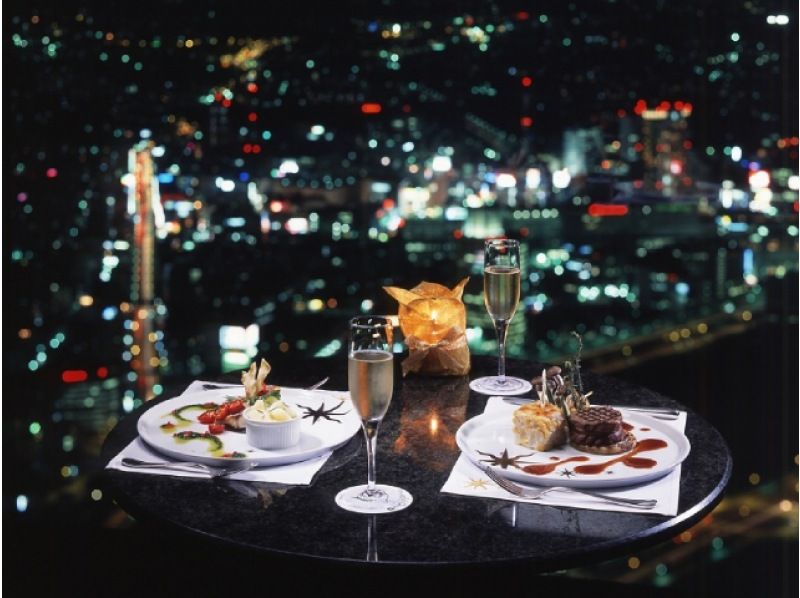 Yokohama Royal Park Hotel Sky Lounge " Sirius "teeth, 70th floor, the top floor of Yokohama Landmark Tower , 277m above ground is located in .
In addition to the bar counter and lounge seats, compartment seats It is also recommended for couples who want to spend an elegant time.
the menu is Includes 2 hors d'oeuvres, soup, bread, main dish, dessert and coffee .
spread out over a large panorama Yokohama After enjoying dinner with a view of the sea below, boarding a cruise ship Night view of the coastal industrial zone Enjoy from the boat .
A night view of the factory area that you don't usually see fantastic and dynamic.
After returning to the port, from the bus heading from the port to the station, Beautiful illumination appreciation It is a varied tour that you can do.
Enjoy sightseeing spots in Tokyo and Yokohama on a dinner cruise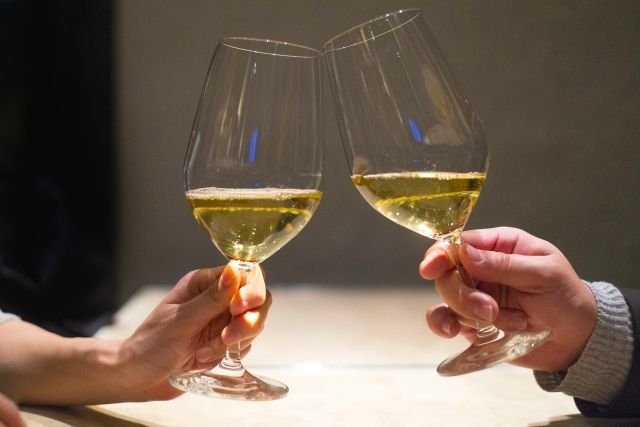 Dinner cruise tour to enjoy in Tokyo and Yokohama I introduced you.
Boat dinner with a different night view So, you can enjoy an extraordinary moment.
Even if you are familiar with the scenery, you will feel a different impression when you see it from the boat. please Fantastic night view with large panorama Why don't you enjoy with your loved ones?
*Information such as plans, fees, and introduced facilities is current as of November 2022.
Editorial department recommended feature articles