What should you not do if you encounter a bear? Points to note when climbing, trekking, and camping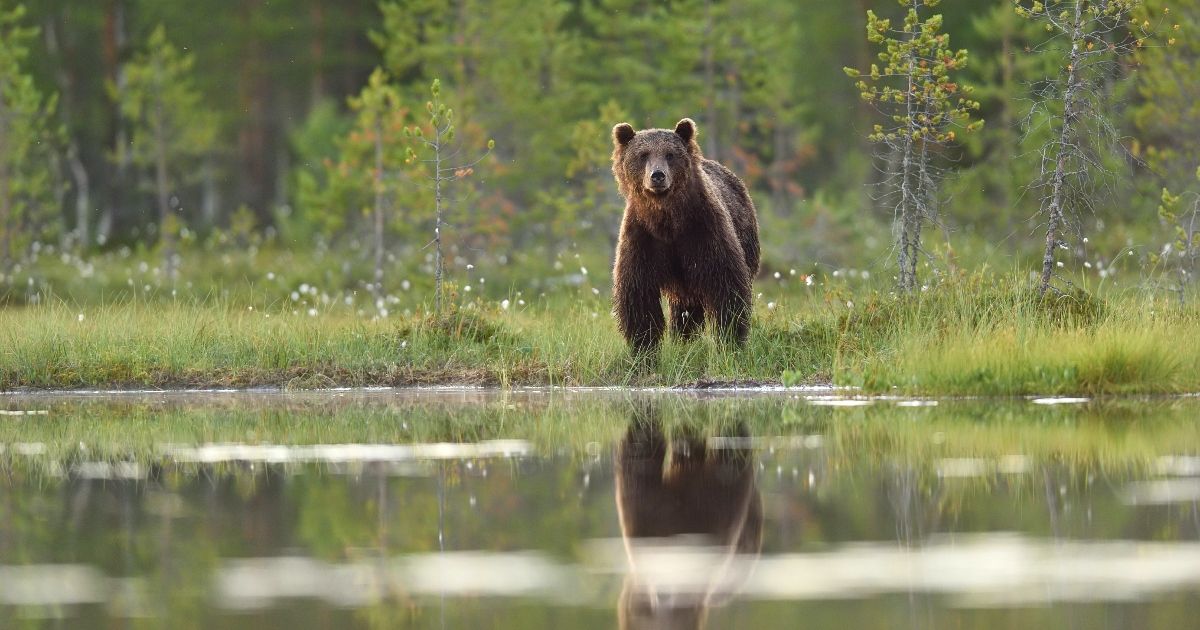 Activity Japan Editorial Department
News about bear encounters nationwide is being reported on numerous times every day.
Bears are appearing in urban areas these days. . The possibility of anyone unexpectedly encountering a bear there is.
When you encounter a bear If you learn what not to do in advance, you can stay calm in case of an emergency. .
is a popular leisure activity Climbing & trekking , camp What to do if you encounter a bear inside We will also introduce them.
What is a brown bear? Differences and habits from Asiatic black bears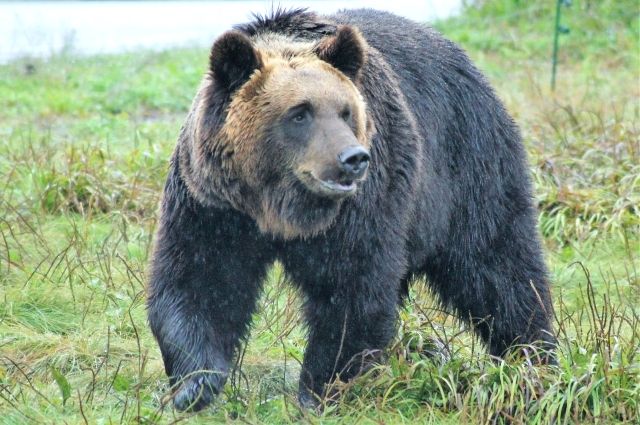 First Bears that live in Japan I will explain it to you, so let's take a look at it together.
| | |
| --- | --- |
| habitat | Hokkaido |
| body length | 220cm~230cm |
| body weight | 150kg~250kg |
| | |
| --- | --- |
| habitat | Honshu & Shikoku |
| body length | 110cm~150cm |
| body weight | 80kg~120kg |
Reference: Ministry of the Environment "Beware of bears! Avoid unexpected accidents"
in Japan, brown bear and Asian black bear is inhabited .
The brown bear Hokkaido inhabits approximately half of the area of . Its main habitat is forests, but it can also be found in wilderness areas with few trees. Sometimes they appear.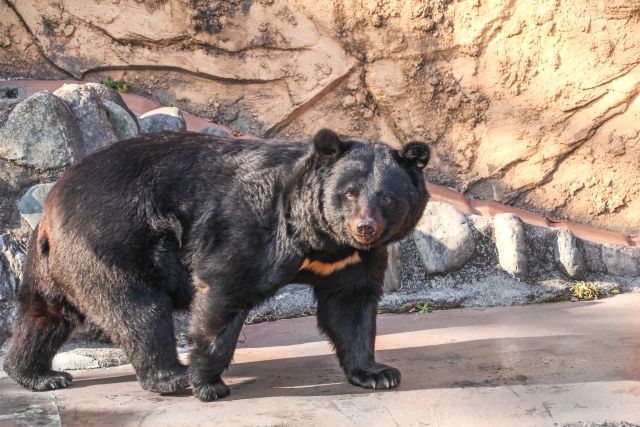 Asiatic black bears live in the mountains of Honshu and Shikoku. doing. The main habitat is deciduous broad-leaved forests.
Tohoku region and over 60% in the Chubu region. Kanto , Kinki , inhabits about 30% of the Chugoku region. Shikoku live only in limited areas .
Actually, the Asiatic black bear Tokyo But it has been seen . In 2023 (Reiwa 5), ​​127 sightings have been reported in Tokyo's Tama area, Hachioji City, Ome City, Akiruno City, Machida City, etc., and unexpected encounters are possible (November 10 (as of today) . Check the sighting information in your area and be careful.
By the way, previously Kyushu Asiatic black bears once lived in the area, but they have not been seen for about 50 years.
Brown bears are larger and heavier than Asiatic black bears. is.
| | |
| --- | --- |
| food | omnivore |
| Exercise capacity | expensive |
| Can you swim? | I can swim |
| per hour | up to 60km |
| Special skill | digging a hole |
| hibernation | December to March of the following year |
| personality | cautious and timid |
| | |
| --- | --- |
| food | omnivore |
| Exercise capacity | expensive |
| Can you swim? | I can swim |
| per hour | 40-50km/h |
| Special skill | tree climbing |
| hibernation | November to April of the following year |
| personality | cautious and timid |
Brown bears and Asiatic black bears are basically omnivores. . Both are characterized by high athletic ability. is.
By the way, The speed of a city cycle (mamachari) is 4 to 20km/h. In moderation. Even a city bike (mamachari) cannot match the speed of a bear, so you can't shake it off. .
Although the timing is slightly different, both brown bears and Asiatic black bears hibernation I will do
Before hibernating, they eat a lot of food to stock up, but if their staple food, such as acorns, is scarce, they may appear in human settlements. Be especially careful in the fall before hibernation is.
Both brown bears and Asiatic black bears are generally said to be cautious and timid.
However, there are large individual differences in personality, so don't let your guard down. . Also, Recently, the number of bears that are not afraid of people is increasing. .
Why bears appear in human settlements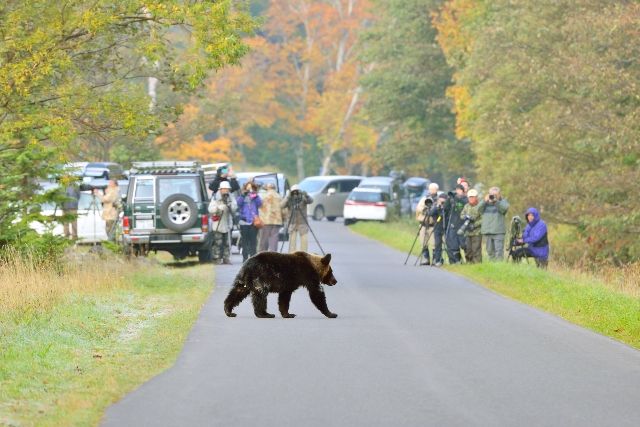 There are several possible reasons why bears appear in human settlements.
The main reason is There is a shortage of food due to a poor harvest of nuts, the staple food. Doing things.
Also, The number of hunters is decreasing due to the aging of the population, and the number of bears is increasing. is also cited as a reason.
Similarly, due to aging etc. Abandoned farmland is increasing, and the line between bears and human settlements is blurring It has become.
Bears are good at learning It is characterized by Once they learn that ``humans are not scary'' and ``human food is delicious,'' they start appearing in urban areas. Urban bear (urban bear) will change to
What should you not do if you encounter a bear?
act suddenly
I panic
run with your back
make eye contact with the bear
act alone
The things you should not do when encountering a brown bear or a black bear are the same.
If you act suddenly or panic, the bear will be surprised and you will not know what action it will take, so it is dangerous. is.
When you encounter a bear Running with your back showing is also a no-no. . Bears instinctively tend to chase fleeing targets, so showing your back and running away may increase their aggression.
Making eye contact with a bear is also very dangerous as it can signal an attack. . Make sure to keep an eye on the bear and avoid eye contact.
As mentioned above, bears are generally timid and cautious, so they avoid people. Therefore, If you act in groups rather than alone, you will naturally be more likely to make noise and the probability of encountering a bear will be lower. .
Also, even if you do encounter one, you will be at a psychological and physical advantage compared to acting alone. It is rare for a bear to launch a full-scale attack on a group of four or more people. Another effective method is to hold hands and spread out to the sides to make it look bigger.
How to avoid being attacked by a bear while mountain climbing/trekking | What if you are attacked?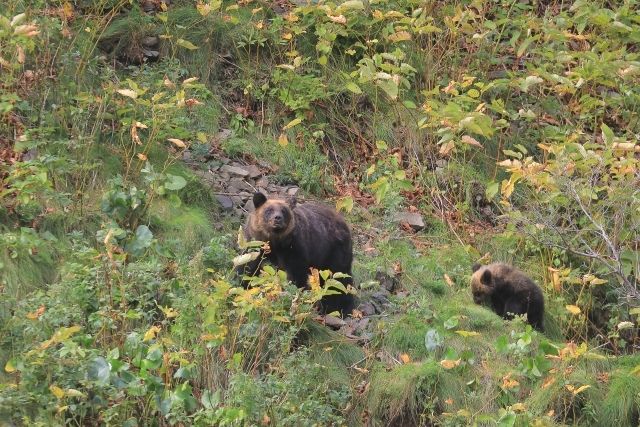 mountain climbing and trekking is a recently popular outdoor activity, How to avoid encountering bears Check local government sighting information such as Gather information in advance important to do is. If possible, avoid mountain climbing or trekking in areas where there have been reports of bear sightings.
Avoid traveling alone when mountain climbing or trekking. Action with 2 or more people of . If you are in a group, bears may notice people and avoid them. If you are traveling alone, even if you encounter a bear and are injured, you may not be able to contact it and rescue efforts may be delayed.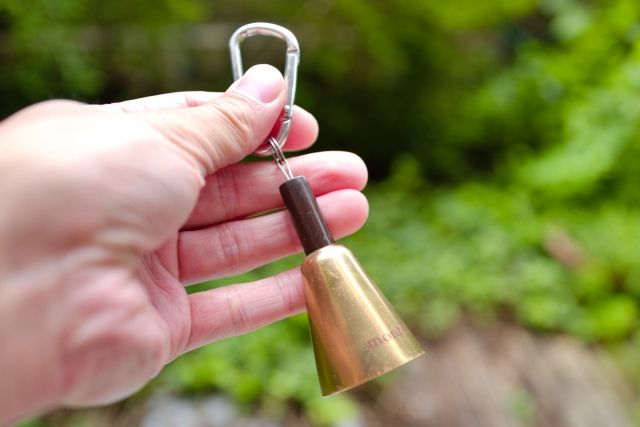 While climbing or trekking It is also effective to notify bears of your presence using a bear bell or radio. .
Also, in case If you encounter a bear " Just stay calm and act " is important is.
You don't want to think about it, but if you are attacked by a bear, protect your face and head with your arms or backpack to prevent fatal injuries.
How to avoid encountering bears while camping?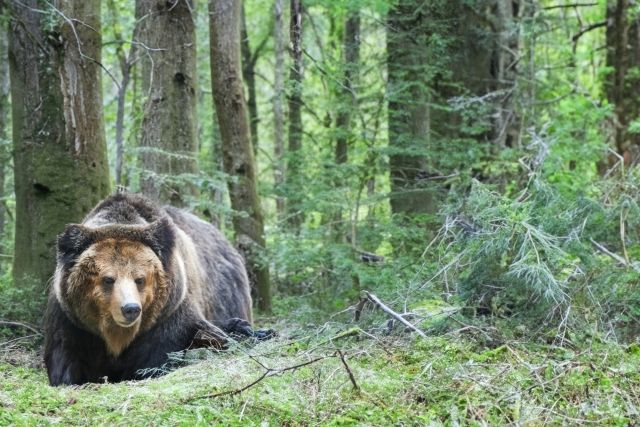 In areas where there are bear sightings camp Let's stop doing that. Collect sighting information in advance it is very important to is.
Besides, Store food away from tents, kitchens, and eating areas (about 100m if possible). As an example, If you store food in your tent, you are more likely to be attacked by a bear looking for food. .
Take precautions against bears and enjoy your leisure time!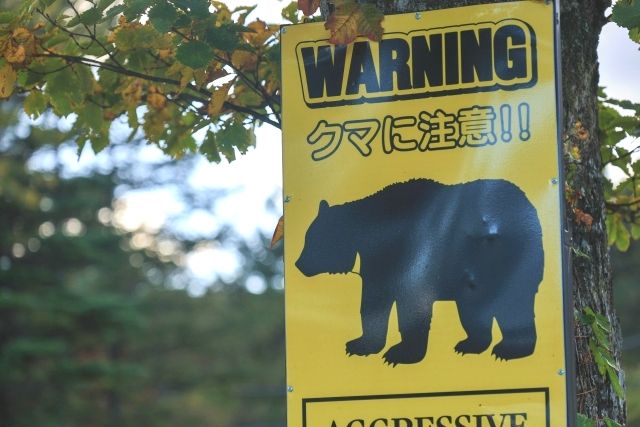 In order to avoid encountering bears, it is very important to gather information in advance. . Also, Learn about bear ecology It's also important.
mountain climbing and trekking , camp is an activity that has become particularly popular recently, but please always be careful and enjoy it safely.
For those who are worried about being a beginner, We recommend a guided tour led by a professional who knows everything about nature. you know!
*The contents of this article are current as of November 2023.
Feature articles recommended by the editorial department
Recommended/Popular Activities/Experiences/Leisure Features
Featured areas/areas of interest