Director of WILD-1 manager direct! "Shurafu & mats recommended for camping beginners"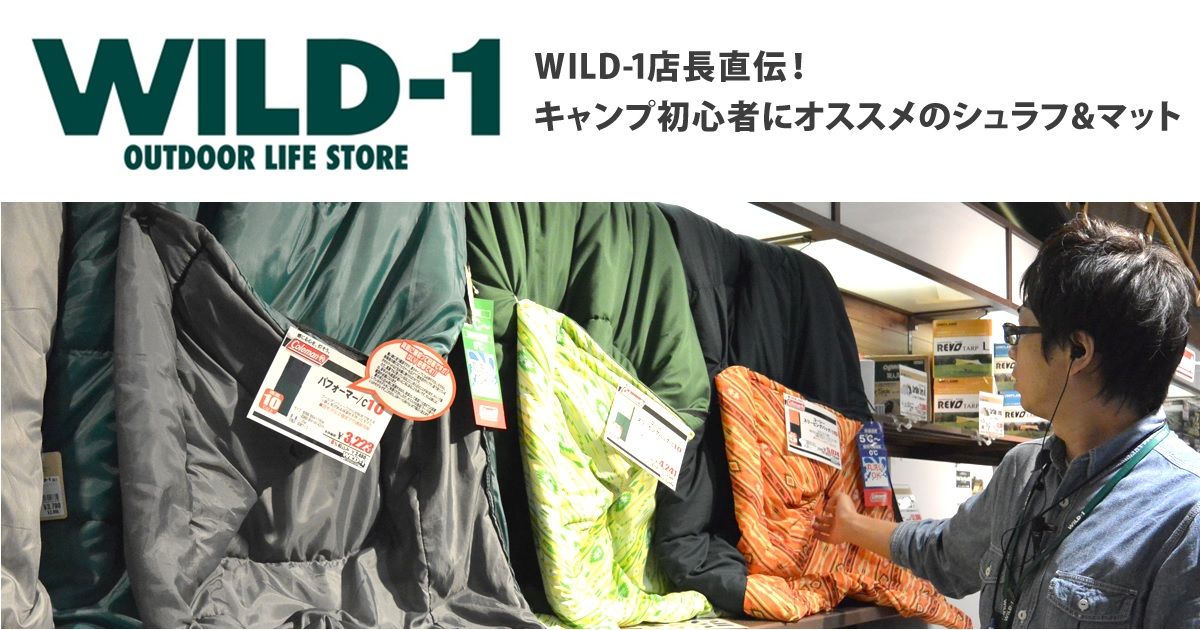 Following the "WILD - 1 manager direct delivery!" Series, the last "tent" is about choosing camp necessities "shruff (sleeping bag)" and "mat"!

I have heard about "Shuraf (sleeping bag)" recommended for Mr. Morita of the store manager "WILD-1 Dex Tokyo Beach store" familiar this time! ! I got information that will be pretty usable for beginners! !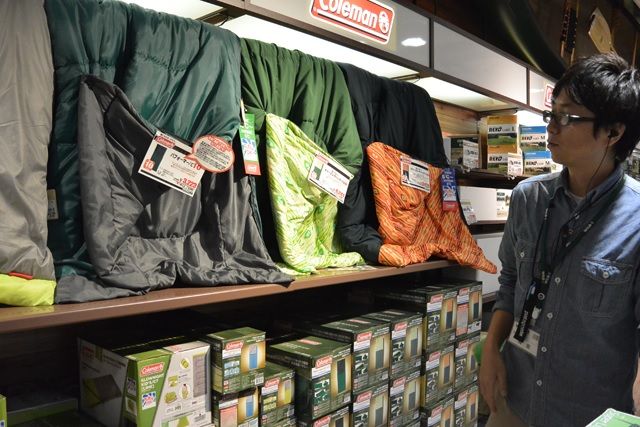 ─ Actually, this year"WILD-1 Collaboration Vol.4 How to Choose a Shruff / Sleeping Bag to Use Now"It was a big echo! Please tell us the recommended products etc this time too!

"There are two types of shruffs, roughly two types," Mommy type "of minor mushroom shape and" envelope type "of a shape close to futon. "Mommy type" is excellent in heat retention and compactness, "envelope type" is the most attractive point of comfort. In classic terms it is "coleman", "mont - bell", "NANGA". "

-"Coleman" and "mont-bell" are famous. What kind of brand is "NANGA"?

"" NANGA (Nanga) "is Shiga It is a maker of the prefecture. Processing of used feathers and sewing of front fabric Sun Book Japan It is carried out in the brand and the finish as a product is also an excellent brand. "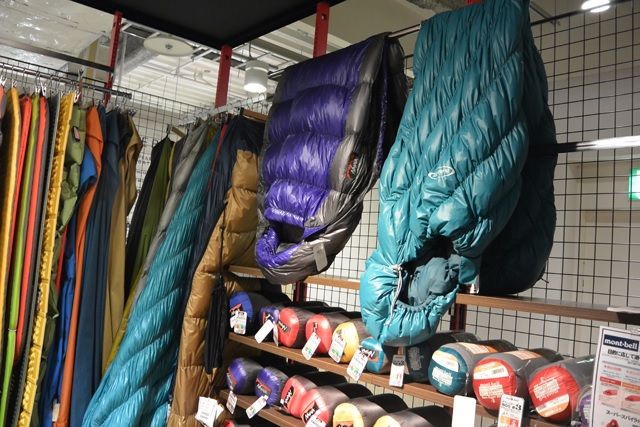 ─ It is a necessity check for the Japanese brand "NANGA (Nanga)"!

"That's right, the goodness of that quality has also been drawing attention from the apparel industry, and bespoke down jackets etc are also being made.

Nanga has gained a high reputation for mountaineering fans because of its high quality and performance, but attention is getting more attention from the camp family which enjoy with compact car recently. "


Following the recommended brand, I asked about the functional aspects of Shuraf. In keeping with that point also the points overlooked by camp beginners ...! !


─ Do you recommend "Shurafu" how many times corresponded to camping beginners?

"[Temperature 10 ° C or more] is common, it is possible to choose in the 5 ° C unit such as [temperature of 5 ° C] from autumn to winter in the future or" Mid summer "[suitable temperature 15 ° C] etc.

However, I think that it is good to use it together with a blanket that is not used anymore at home, if it is cold in general, though it is a thing of [proper temperature 10 ℃]. Normally, things that can cope with low temperatures tend to increase prices as cotton and so on enter, so the storage condition also increases. "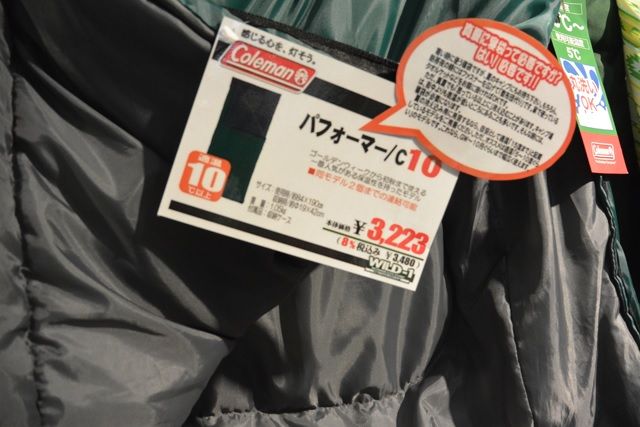 "Also, matt is about as important as Shurafu is actually as important as Shuraf.The comfortable feeling is greatly influenced by the performance of mat, no matter how good you choose a shrub.Thin mats are excellent in storability, generally thick mats are cushioned and insulated Self-inflatable model is the best thing. When opening the stopper it will inflate semi-automatically to some extent with the entry of air. "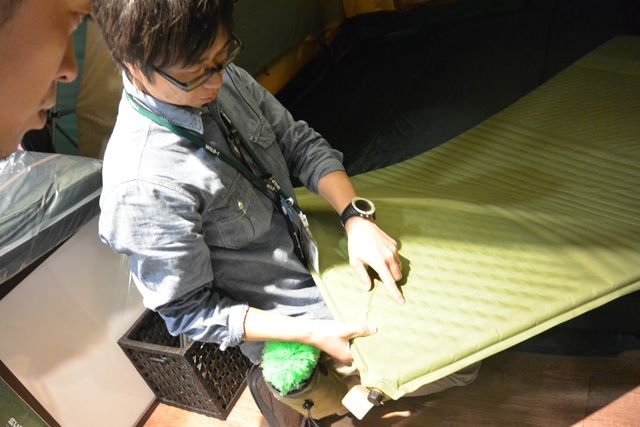 ─ There is something that contains "sponges" and "mat", is not it?

"The goodness of a mat that does not contain a sponge is that it can be housed quite lightweight and compactly when pulling out air. On the contrary, those who have sponge foam are superior in heat insulating property, cushioning property, even if air escapes by any chance, We will maintain cushioning properties. "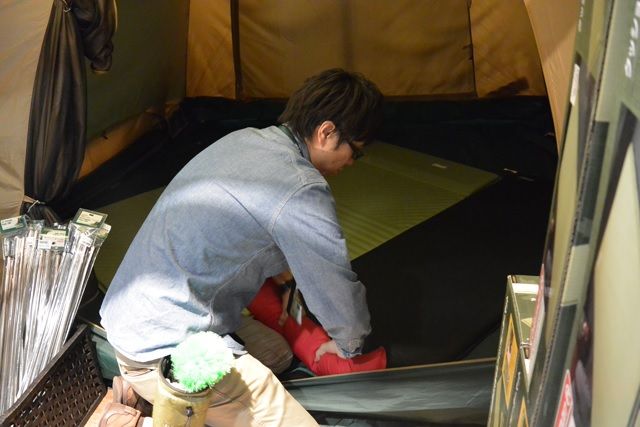 "There is a double size that two people can lie down on the family camp and a single size for one person, so let's combine well according to the size of the tent."


It became the must-see content of the beginner camp this time too! ! Next time camping is barbecue! I'd like to ask about "cooking utensils" useful at camping! looking forward to! !

※
Product prices etc 2015 Year Nov. It is a point of time.
WILD-1 Dex Tokyo Beach shop
Hotel Address: 1-6-1 Daix Tokyo Beach and Island Mall 5th Floor, Minato-ku, Tokyo
TEL: 03-3599-5311
business hours: 11 am to 7 pm
WEB SITE: http://www.wild1.co.jp/index.jsp
Previous article here
○"WILD-1 Collaboration Vol.4 How to Choose a Shruff / Sleeping Bag to Use Now"
○"WILD-1 Collaboration Vol.3 Now Useful Winter How to Choose Outdoor Wear"
○"WILD-1 Collaboration Vol.2 How to Choose a Useful Trekking Zach"
○"How to choose WILD-1 Collaboration Trekking Shoes"