[Okutama family rafting] participation in the family from the first year of elementary school OK!
プランID:12054 提供:Gran index Okutama base
6,500yen~​ ​(tax included)
大人(中学1年生以上)1人あたりの料金
プランID :

12054
Tokyo / Okutama
Rafting
Empty-handed OK
プライベートツアー
エコツアー
Charter Allowed
Rain departs Allowed
子供参加可
アクティブ爽快
自然満喫リラックス派
ファミリーで楽しむ派
Starting time

10:45

Participating age

6 才~

Time required

2-3 hours

Schedule7月〜8月
Assemble point Look in GoogleMap
Description​ ​
Participation from the first grade of elementary school OK a rafting course Announcing a new!
Further downstream than the usual rafting course. Flow also will also Taste a different Tama River rafting scenery!
Family gathered in one step advanced swim in a river in Okutama! Starting on an adventure on the boat!
[Limited time] from the first grade elementary school of participation OK rafting!
Family Okutama rafting family course where you can enjoy together!
Omoikkiri swim in the river, Dari jumped. Wide range of you can enjoy in person.
90 minutes from the city center! 3-minute walk from the nearest station!
Great Okutama excursions. About walk from the nearest station 3 minutes and a good location!
Such as wood deck and bouldering wall, facility of playful is excited also by an adult! Also equipped glad vanity in the dressing room of calm atmosphere woman!
Here Tokyo!? Let Mother Nature to touch as far as the eye can see!
Wilderness as far as the eye can see, yet Tokyo!
If except in in the high degree of transparency that looks to the bottom the river, you can see up close also fish such as trout and dace.
That we can not usually taste in the city center, I think that you can be surely experience for children who!
---
Attractions of the plan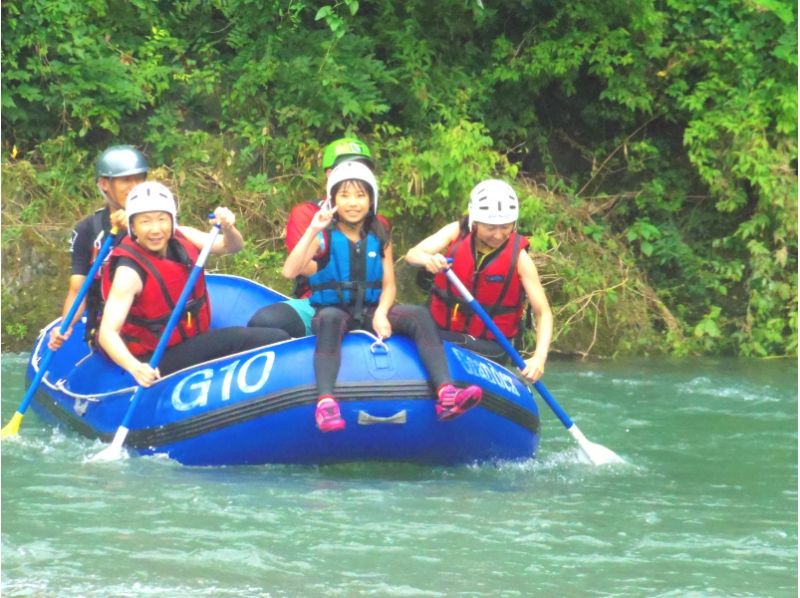 1, Participation from 2 grade OK! The whole family can enjoy!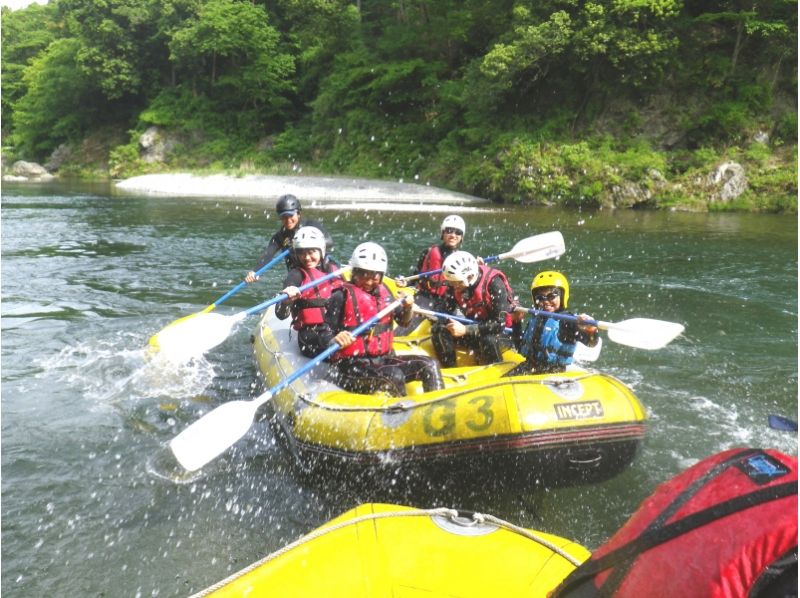 2, Omoikkiri fun the river!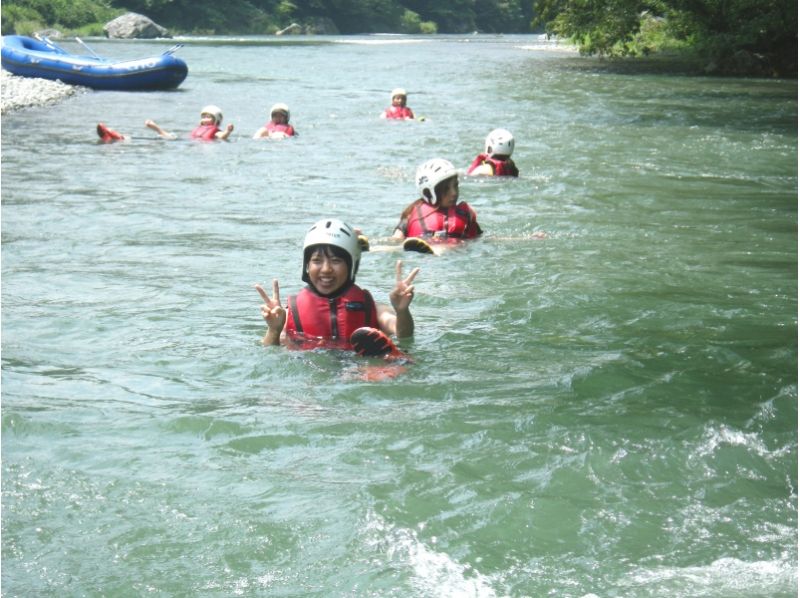 3, Worry not swim in a comfortable equipment! Sound of smth. Floating ~ leave yourself in the life jacket!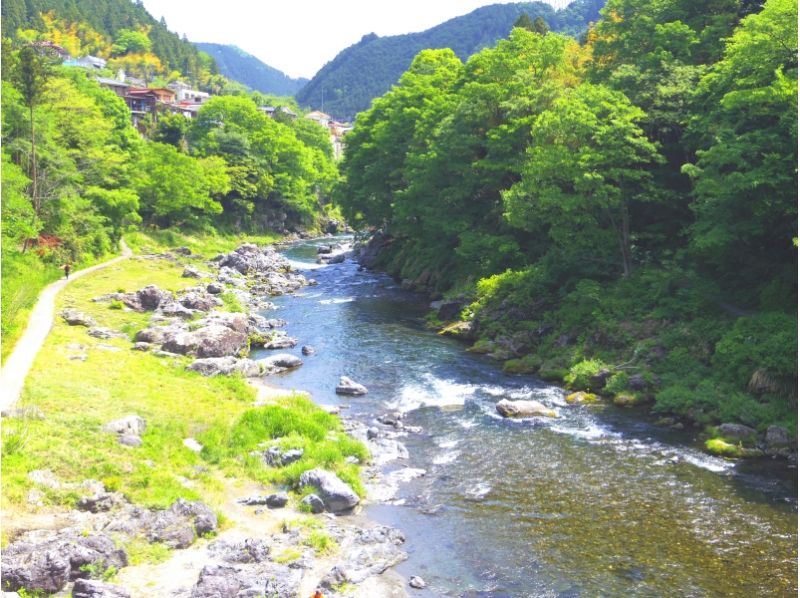 Four, Mother Nature does not think Tokyo!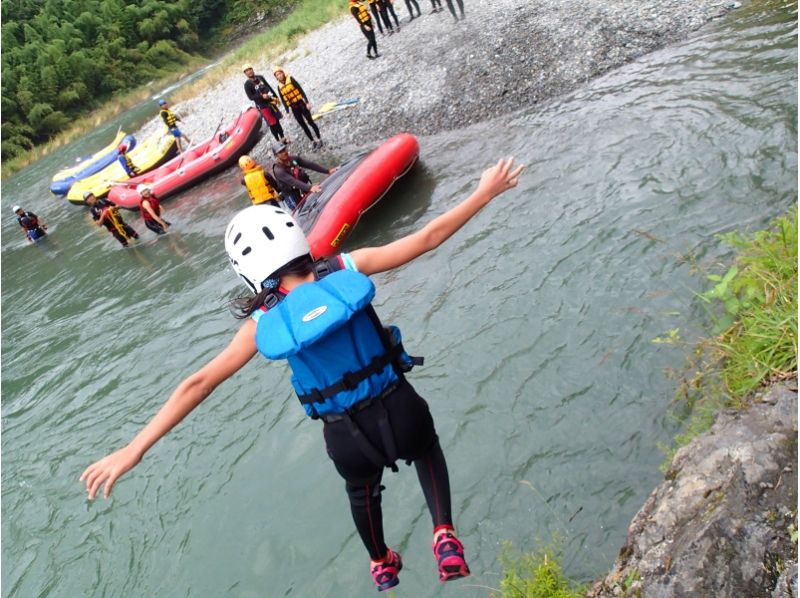 Five, Large jump courage!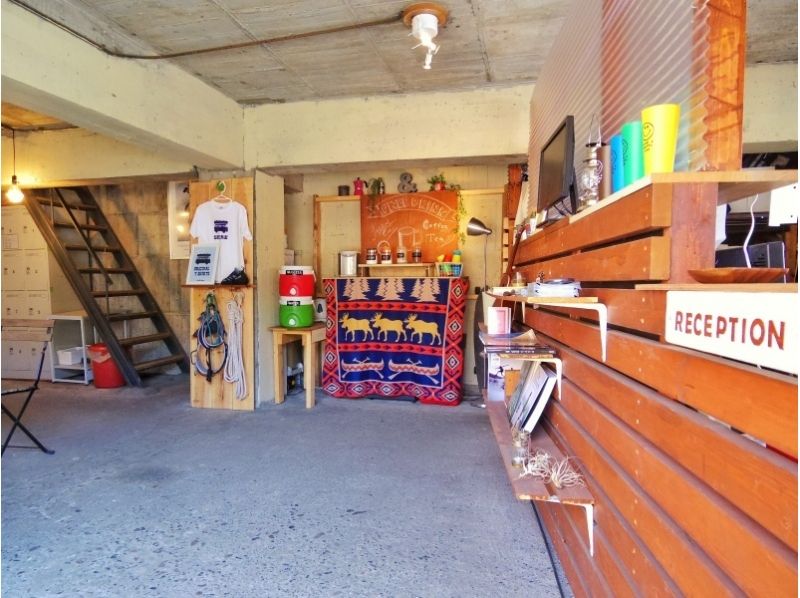 6, Outdoor mood enjoy a secret base like a facility!
---
Information
| | |
| --- | --- |
| Minimum number of people | 1 人 |
| Number of people who can book | 2人〜 |
| Schedule | 7月〜8月 |
| Assemble time | 10 minutes ago |
| Assemble point | Gran index Okutama base |
| Reservation deadline | 3 days before |
---
Regarding advance preparation
About clothings and must-bring items
◆ swimsuit
If you do not have ※ Please prepare the place of underwear to replace the swimsuit.
◆ towel
◆ may athletic shoes even when wet, or type of sandals heel can be fixed
※ Crocs type of sandals are easy to take off, there is a possibility of loss, it can not be discouraged.
※ If you can not provide the shoes there is a rental boots. (Fee 500 yen, Limited)
About rental items
Wet suit
- Paddling jacket (windbreaker)
· PFD (life jacket)
Helmet (sudden diversion)
Wet Jacket (Tupper)
---
Facility information
Changing room
toilet
shower
Hot spring
Locker
Hairdryer
Parking Lot
コンビニ
スーパー
---
Access and map
所在地
Tokyo Nishitama Okutama Kawai 156-1
How to reach by car
KenHisashimichi Ome about 50 minutes from the IC or sunrise IC
From Chuo Expressway Hachioji IC about 60 minutes

※ 7/15 ~ 8/31 period parking fee separately 1,000 yen / one
How to reach by train
Getting-off station: JR Ome Line Kawai Station

JR Chuo Line from Shinjuku, about 90 minutes by JR Ome Line
JR from Machida Yokohama Line, about 90 minutes by JR Hachikō Line
Seibu Ikebukuro Line from Tokorozawa, about 100 minutes in the JR Musashino Line
---
time schedule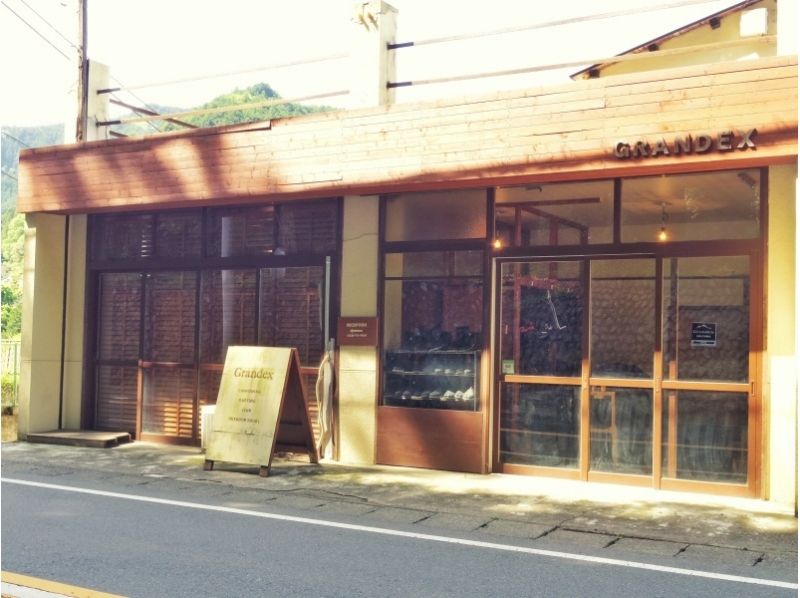 10:35
奥多摩ベース到着
お洒落なカフェ風ベースです! 10分前には受付をお済ませください。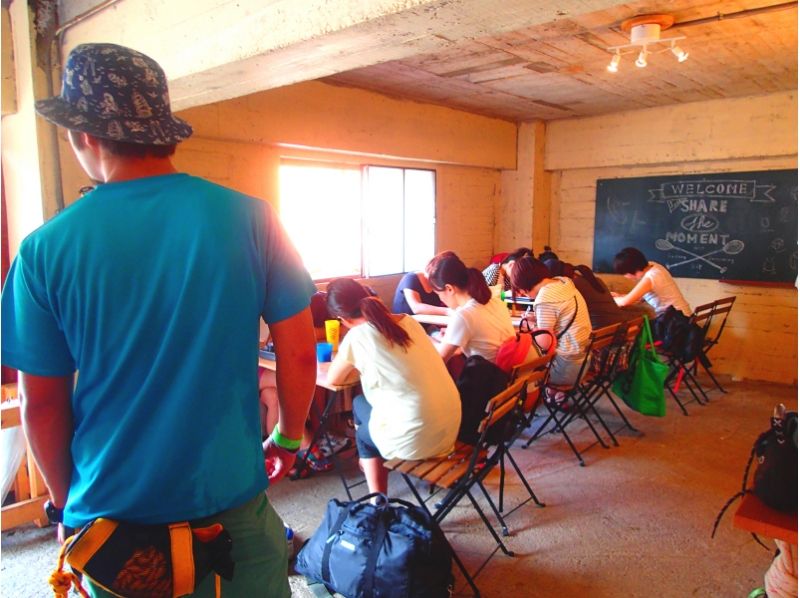 10:45
ツアー説明&書類の記入
ツアーの流れ、書類の記入をします。 着替える時間もありますよ!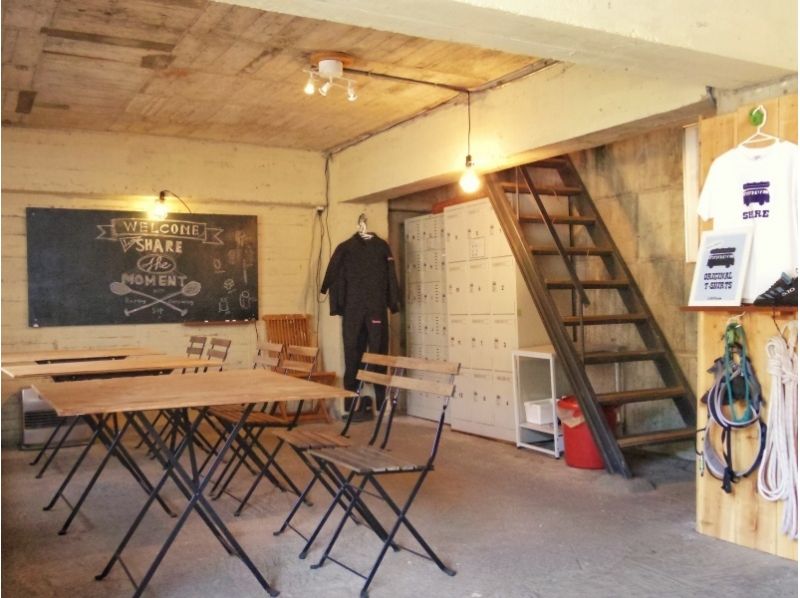 10:55
着替え
トイレ、更衣室はベース内にあります! キレイな更衣室をお使いください!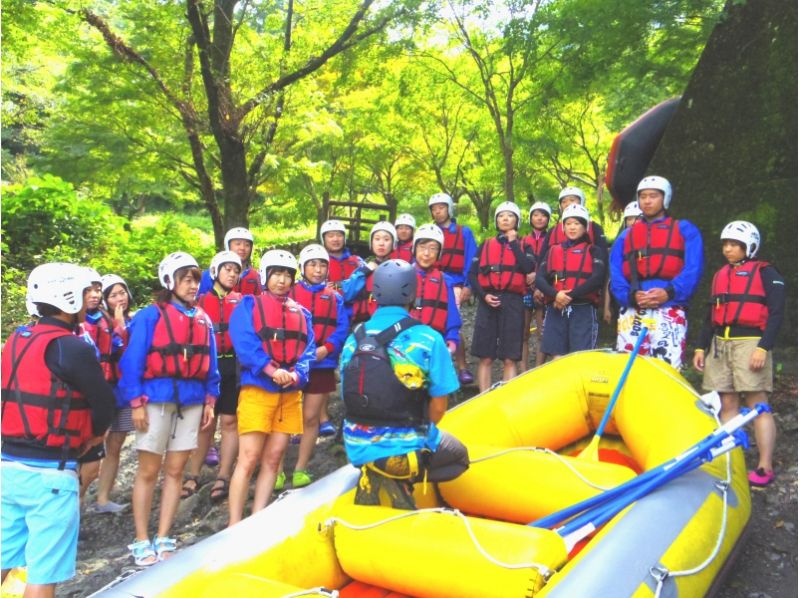 11:15
スタート地点へ移動
Receive the equipment, it will head to the starting point in our vehicle!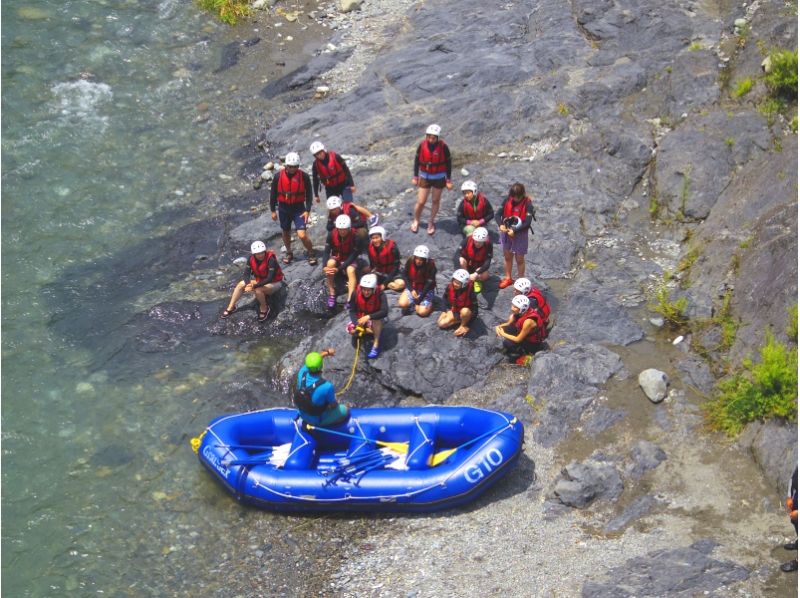 11:25
川原にて安全についての説明
Please, listen firm guide of the story!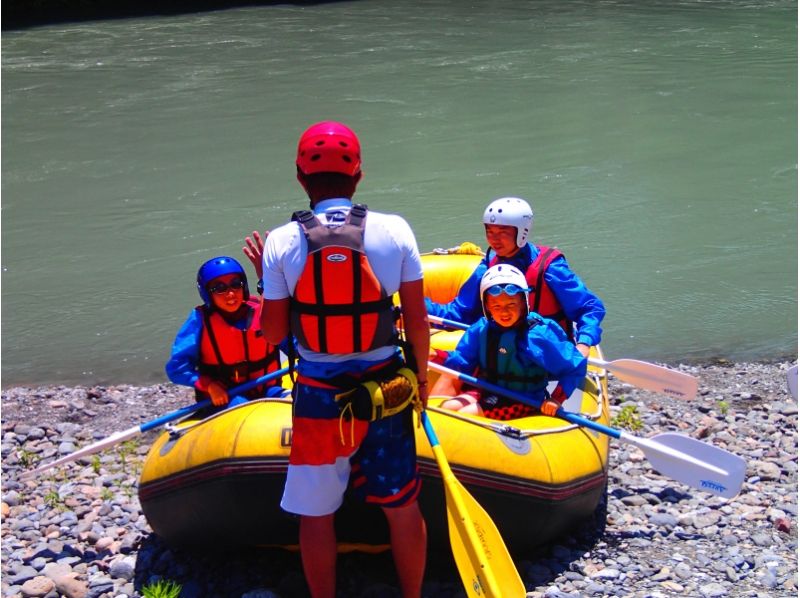 11:45
漕ぐ練習をしてスタート!
Finally is a start!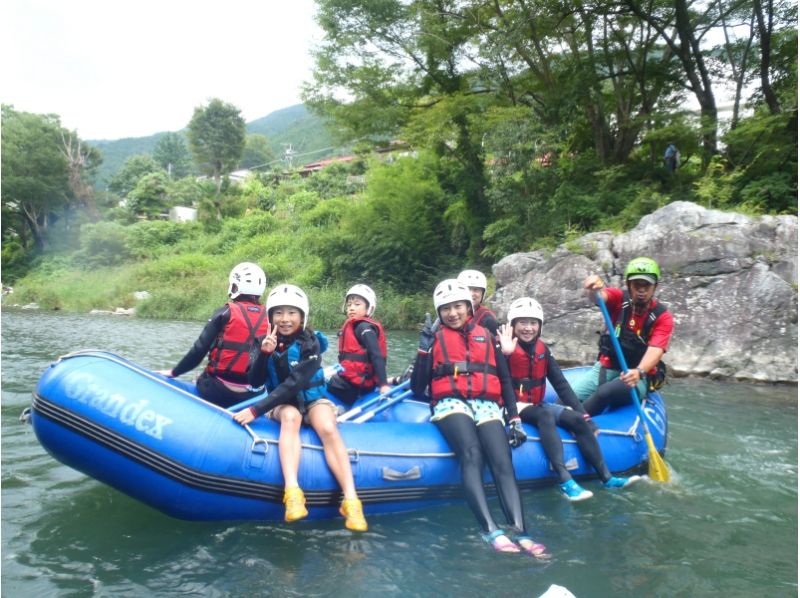 12:10
ラフティングサイコー!
Please playing fully!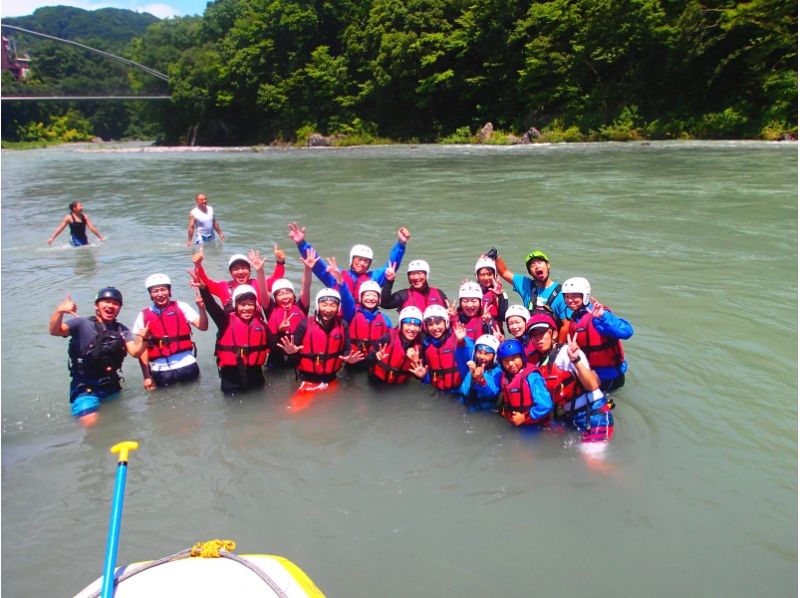 13:15
ラフティングゴール!
Fun time is a blink. .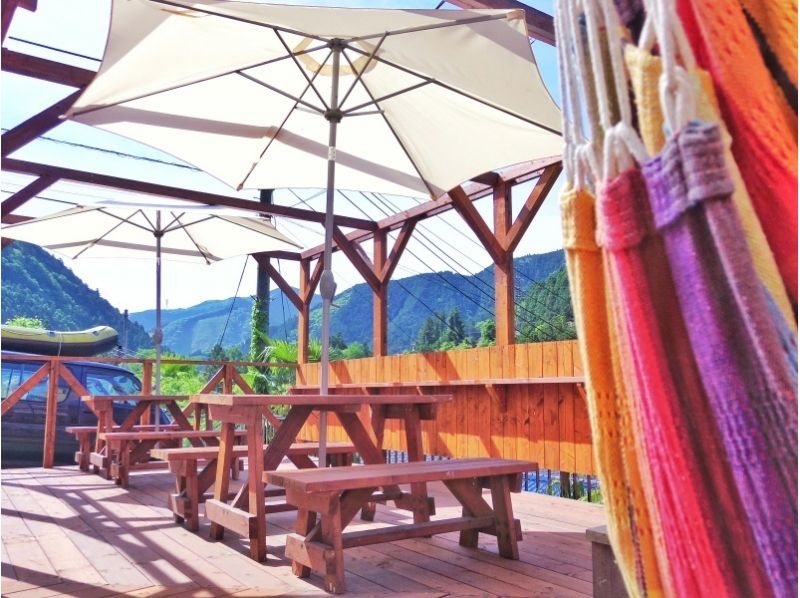 13:45
着替えたら解散
I regret. . Also please come ~!
---
Price list
Basic charge
| | |
| --- | --- |
| Adult (more than one year of junior high school) / person 6,500yen | More than junior high school students |
| Dwarf (elementary school first grade) / person 5,500yen | Elementary school first grade and above and height 110 cm or more |
※Prices including all taxes.
※上記は基本料金になります。
※日程によって料金が異なる場合がございますので、日程を選択した後に表示される料金表をご覧ください。
---
---
お支払い・キャンセルに関して
About payment
◆事前銀行振込 予約確定後、ツアー参加日の4日以内に指定口座にお振込みをお願いします。 ご予約確定後にお振込先をご案内いたします。 ※参加日が近い場合は現地払いなどのご相談に応じますので、ご予約時にお申し付けください。
Payment method
The payment method specified by the operator.
About cancellation fee
For cancellation by the customer convenience, we have gotten the following cancellation fee.

4 days or more before: after deducting the transfer fee at the time of refund
3 days before: 30% of the participation fee
The day before: 50% of the participation fee
Day: 100% of the participation fee

However, such as bad weather, a cancellation fee does not occur if you canceled the departs at our judgment.
Cancel Contact reception will be until 17:00. (17:00 or later cancellation will be the next day treatment.)
Cancellation by operators.
If the amount of water in the river exceeds the specified amount of water in the typhoons and localized heavy rain, etc. we will cancel the tour.
I will be contacted to sign up representative bidder addressed at the time it is determined that the tour departs stop.
If this is the case you can choose the transfer or cancellation of the schedule.
(Towards the participation costs I was transfer money already in case of cancellation will be happy to refund)
---
Other
Matters require attention
· 110cm or more in more than one grade elementary school students (2 or more people like ※)
- However those who are drinking, women are those who have a pregnancy can not participate.
Other notices
※ 7/15 ~ 8/31 period parking fee separately 1,000 yen / one
Service out of period
This season of sales has ended.
Included in price
・ウェットスーツ ・パドリングジャケット(ウィンドブレーカー) ・PFD(ライフジャケット) ・ヘルメット(急流用) ・ウェットジャケット(タッパー) ・保険
| | |
| --- | --- |
| | Starting time 10:45 |
| | Participating age6 才~ |
| | Time required 2-3 hours |
| | Schedule7月〜8月 |
| | Assemble point Look in GoogleMap |