【Tokyo · Ome City】 Discover the charm of the river play in Okutama! What? River board half day course! ※ Photo data with free gift
【Tokyo · Ome City】 Discover the charm of the river play in Okutama! What? River board half day course! ※ Photo data with free gift
Plan ID:

14762

Provided by:​ ​​ ​リバーボードクラブ
8,000Yen ~ (tax included)
Fee per adult
Hand-held OK
1 person participation Allowed
Charter Allowed
Operation available - rain or shine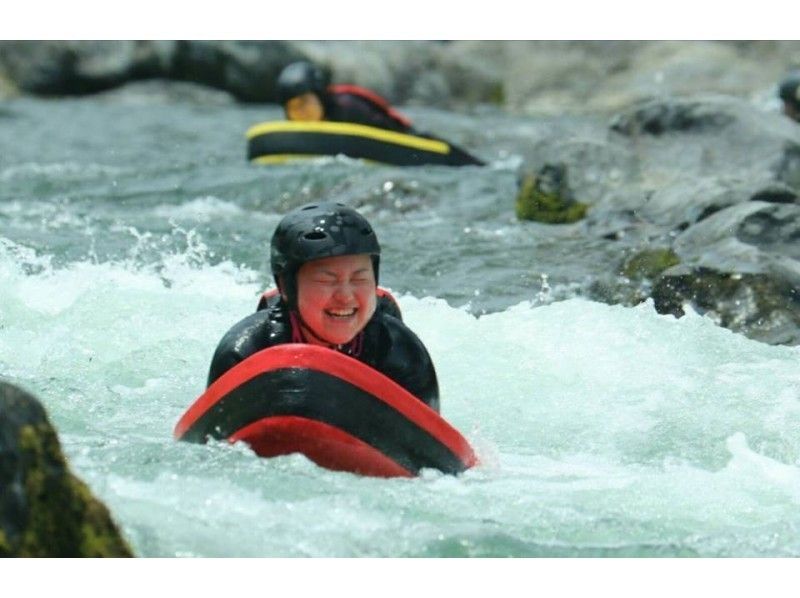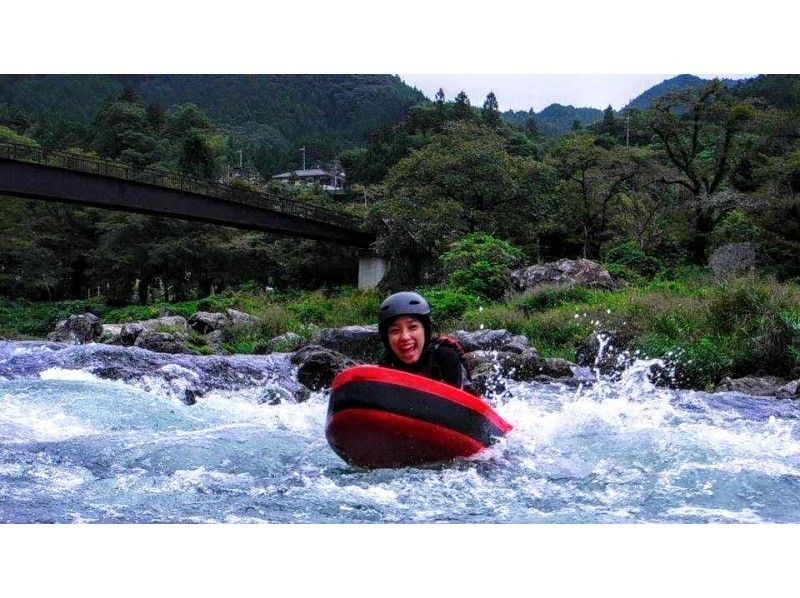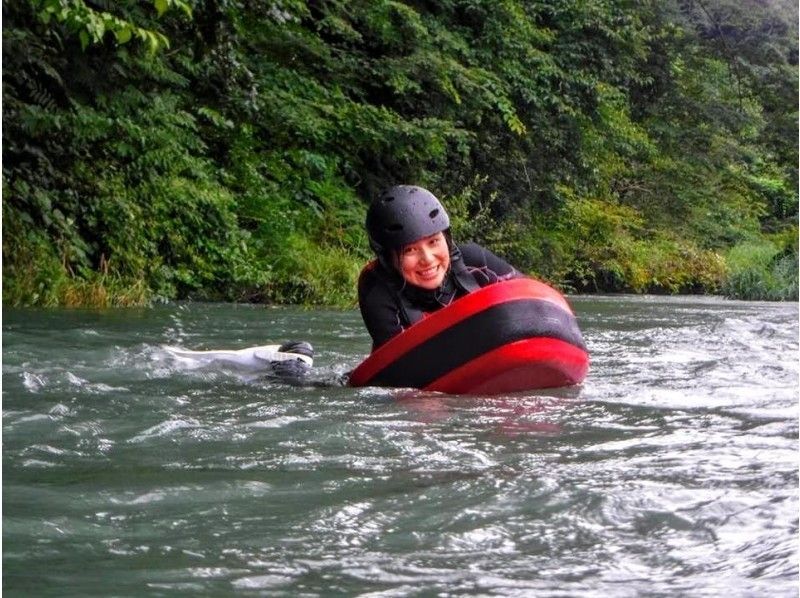 Click on your Preferred Date
Please click on the date of your choice from the calendar.
Starting time

09:30

11:00

13:30

Participating age

Age 13 ~

Time required

2-3 hours

ScheduleRegularly
Assemble point Watch on GoogleMap
There are no story stories of this plan yet
Description of plan
The river board is an exhilarating activity that grabs the upper body size board and grabs fins (fins) and goes down the river. Because the line of sight is close to the water surface, you can enjoy a powerful river descent. At our company we will guide you with "contents of commitment" so that customers can enjoy river descent more by firmly prior lecture. Professional professional Riverboard (Hydro Speed) will show you every 16 years of River Guide history. Enjoy the river flow through the whole body and enjoy the river board which can become one with the river!
Enjoy with the five senses! A fascinating sport that adds to deep depth
OK if you can make a simple butt leg OK! The ability to move intuitively is the charm of the river board. Let's feel the flow of the river with your body.
Great adventure about 4 km, the best course in Tamagawa
River down about 4 km from the most enjoyable Ontake gorge in the Tamagawa river. It is a big adventure start of 4 km if you lecture firmly on basic actions such as flowing and stopping. Let 's play the Tama river.
Guide with a wealth of experience is fun and friendly
We will guide you carefully throughout Japan and over 16 years in several countries, based on experience working as a river guide. We will provide experiences that will make everyone smile with the experience gained. We will coordinate according to one person so please join with confidence.
Attractions of the plan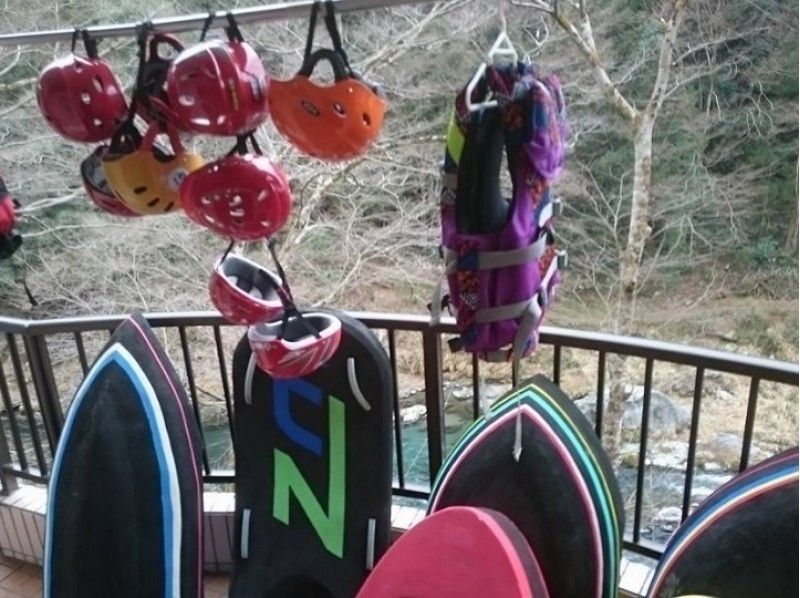 Equipment is available at club Required tools such as board, wet suit, life jacket, helmet etc are included in the price.

Lecture firmly before starting Representative Sugawara will surely show you everyone. Let's practice running and stop and enjoy river descent.

Break on the riverbank In the middle of the course we have a break time according to the situation. It may be able to drink hydration and sweets, and miso soup of Sugawara family character.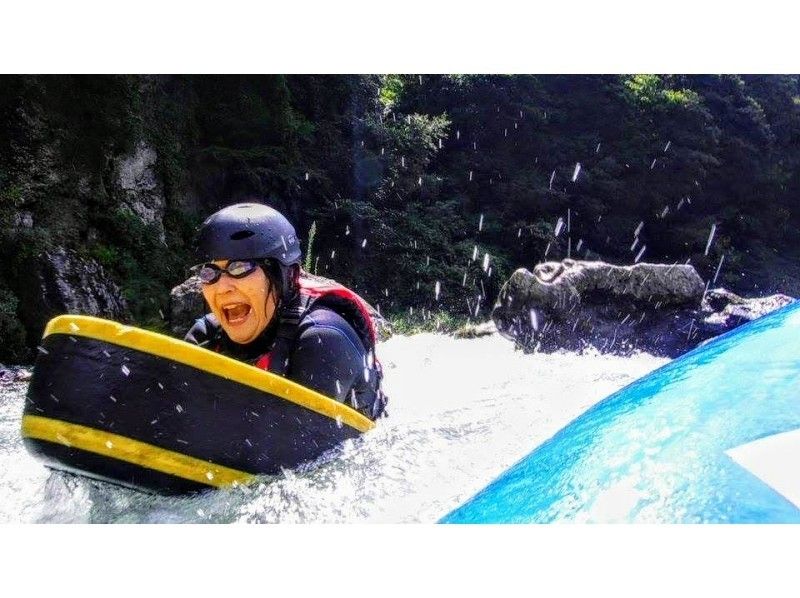 Let's adventure on the river sticking attention I am keeping a tour that makes it fun descending and I love the river.
Information
Minimum number of people
1 person
Number of people who can book
1 to 6 people
Schedule
Regularly
Start time
Morning course 9:30
Afternoon course 13:30
From November until the end of March 11: 00
Assemble point
Riverboard Club
Reservation deadline
The day before until 16:59
Advance preparation
Clothings and must-bring items
* When wearing a river board you wear a wet suit so you wear a swimsuit inside. You can also wear a rash guard and chemical fiber shirt inside. Cotton T-shirt is NG because it will cool your body if it gets wet.

※ Personal belongings: swimsuits, towels, contacts are disposable lenses or goggles (contact lenses, etc. just in case), eyeglasses are glasses straps, insurance cards, medicines (necessary one).
About rental items
※ All equipment including board, wet suit, life jacket, helmet, knee pad etc. are included in the trial fee.
Facility information
Changing room
Restroom
shower
Parking Lot
Locker
Access and map
Location
〒198-0173 東京都青梅市御岳本町266 斉藤マンション101号室
How to reach by car
If you come by car please inform us in advance such as the size of the car. As parking spaces are limited, if you are full, please use your paying parking lot near you.
How to reach by train
It is about 5 minutes on foot from JR Ome Line "Mitake" station.
About price
Basic charge
Adult /person 8,000yen
It is a charge of 18 years old and over.
Child / person 7,000yen
It is a charge for junior high school students and under 18 years old.
* Experience participation will be at least junior high school students.
Parental consent is required.
※Prices including all taxes.
※ This is the basic charge.
* Prices may vary depending on the schedule, so please see the price list displayed after selecting the schedule.
| | |
| --- | --- |
| Included in price | Consumption tax, equipment rental, guide fee, accident insurance premium |
About payment / cancellation
About payment
Please pay at the day of cash. (Card not available)
Payment method
The ways assigned by operators.
Indication on Specified Commercial Transactions Law
Indication on Specified Commercial Transactions Law
About cancellation fee
In case of cancellation or change, please immediately contact us by telephone.
Please note that in case of cancellation by a customer, the following charges apply.
10 days ago: 10%
7 days ago: 30%
The day before: 50%
On the day: 100 %
Cancelled without prior notice: 100%
Cancellation by operators.
Basically even rain will be held so there is no hindrance to the experience of the river board. However, we will stop the river when the water level exceeds regulation or typhoon. Please understand that the contents of experiences change according to the situation such as water volume and condition.
If tours are not held due to the weather etc on the day, we can not respond to compensation such as travel expenses to the site. Please note.
Others
Matters require attention
· Eligibility: Healthy at junior high school students and above. Beginner's big welcome.
· It is approximately two and a half hours from the gathering to the dissolution. The experience on the river will be about an hour and a half.
· In rare cases, there are people who are allergic to neoprene, which is the material of wet suit, so please contact us in advance if you are worried.
· The size of the shoes you are preparing is up to 28 cm. Please prepare yourself for those who are over.
Other notices
* Please change clothes in the office. There is a free coin locker in the office, so please use it to store your luggage while you are experiencing.
※ There are two parking spaces. Because there are steps, vehicles with low car height may be damaged. In the unlikely event of damage, please note that compensation can not be made.

Note) · The opening of the menu of the mass of the Okutama Fishery Cooperative Union will be as follows.
* 3/4 ​​(Sunday), 4/8 (Sunday), 5/6 (Sunday), 10/14 (Sunday) all the menus will be held in the lower courses for the upstream release.
Furthermore, if the birth date of Ayu is confirmed, on that day it is planned to do a planning tour in other rivers rather than the Tama river.
Please note.
---
---
Everyone's experiences
There are no reviews yet
---
8,000円~(税込)
Fee per adult
Included in price
Consumption tax, equipment rental, guide fee, accident insurance premium
When you book this plan 74 pt I will save it!
| | |
| --- | --- |
| | Starting time 09:30 11:00 13:30 |
| | Participating ageAge 13 ~ |
| | Time required 2-3 hours |
| | ScheduleRegularly |
| | Assemble point Watch on GoogleMap |