Japanese Martial Arts around Japan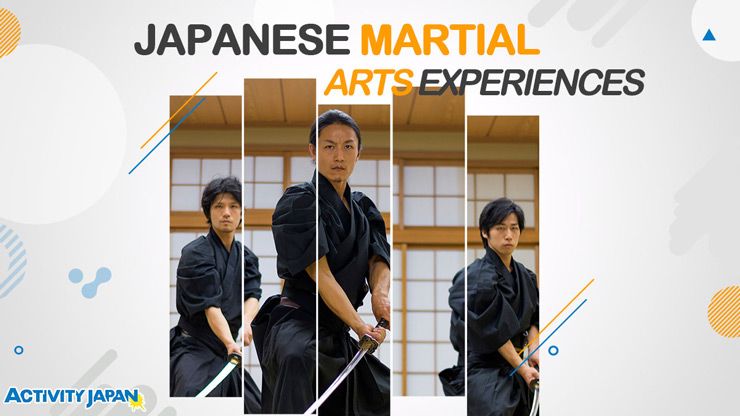 From sumo and Karate to Kyudo and Iaido, Japanese martial arts have a rich diversity that compares to nothing else. Come to the land where samurais and ninjas are not imaginations in a film, but a very real and important part of the local culture and history Whether you'd like to learn ancient sword tactics of the samurai or witness how sumo wrestlers are made, there are many martial arts schools to cater to every need.
Curating the most popular martial arts in Japan, we've rounded up the best of the pile, so you can know where to start.Master "the way of the bow" with Kyudo, harness your senses in Iaido and get familiar with the effective self-defense strategies of Aikido. Martial arts classes in Japan make up great holiday activities promising lots of fun, education, and culture!
1. Kendo unlocks a fun and safer version of samurai sword fighting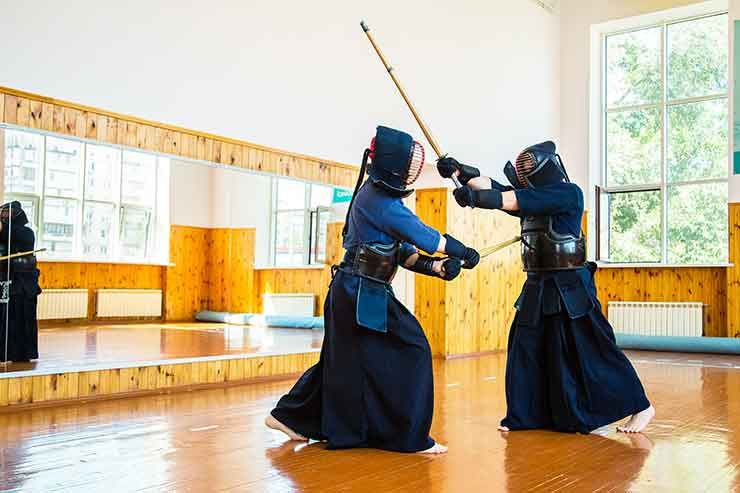 Kendo is a unique variation of ancient Japanese swordsmanship that involves armor and bamboo swords called bōgu and shinai, respectively.Tokyo kendo and Hiroshima Kendo are thought to have been used by the samurai long ago to execute safe training when simulating battle scenarios.Master the " way of the sword" with classes around Kendo Osaka. The sport has many benefits for your chest, shoulders, biceps, hamstrings, and overall wellbeing!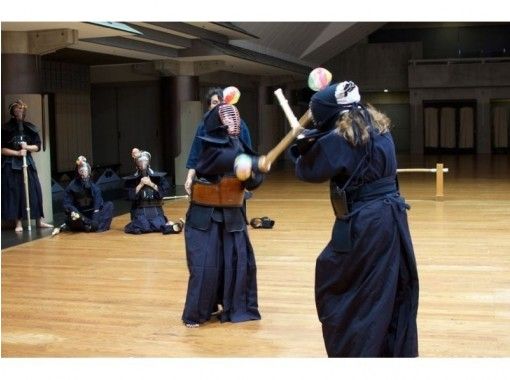 (Tokyo・Sugaya) Kendo experience with Lunch (Armor Production Factory Tour)
Tokyo, Japan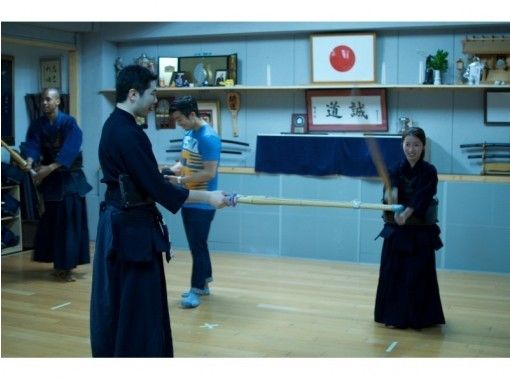 (Tokyo・Sugaya) The industry's first full-scale Kendo experience tour (SAMURAI TRIP)
Tokyo, Japan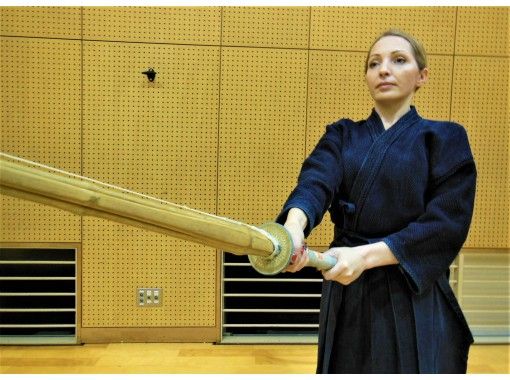 (Hiroshima downtown) Kendo experience (Equipment Rental & TENUGUI towel present) Experience Japanese martial arts ``train mentally, technically and physically''
Hiroshima, Japan
(Osaka/ Sennan City) Staying at a temple for 2 days and 1 night, experience swordsmanship-enjoy Japanese wabi sabi! (With a shuttle bus)
Osaka, Japan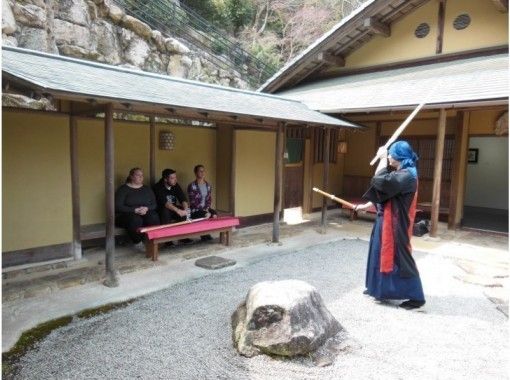 (Hiroshima/Miyajima) Aki no Kuni Tour Miyajima Miyama Daihonzan Daishoin ``Calligraphy and Kendo`` Experience Plan (with Samurai Lunch)
Hiroshima, Japan
2. Delve behind the stables on first-hand Sumo tour experiences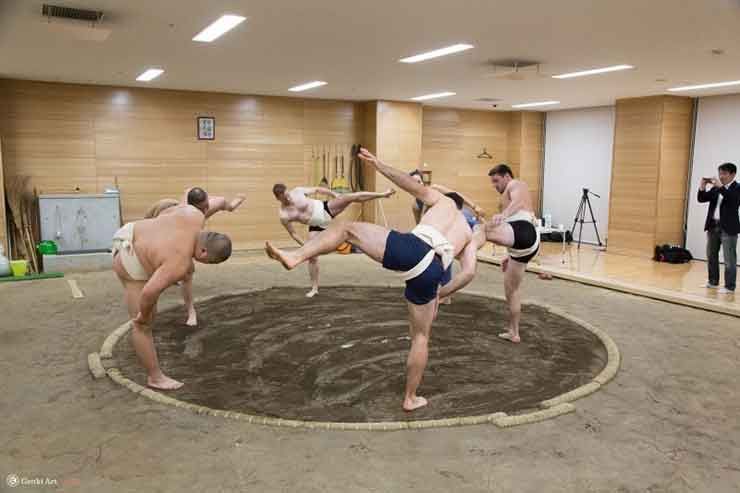 Tokyo sumo wrestling entails a unique ring, and victory comes in one of two ways.First, a wrestler can win by forcing other parts of the opponent's body, besides the feet, to touch the ground.,, and more popularly, one can win Learn this and other interesting facts on a Tokyo must-see tour where you get to watch sumo training! A must-do in Tokyo activity, watching sumo practice is never a dull affair! by forcing the other out of the ring by sheer strength.
3. Gain the patience and balance of an archer with Kyudo (Japanese archery)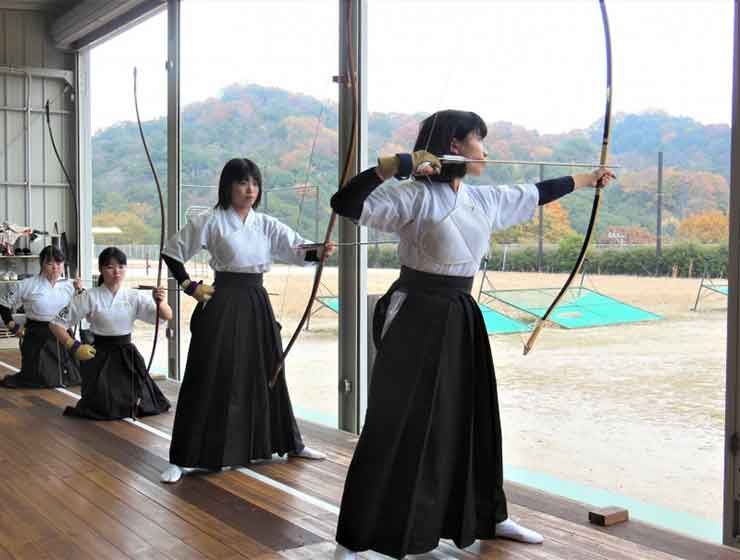 A yumi (Kyudo bow) can be longer than the archer's height and is usually asymmetrical, ie, the arrow doesn't rest at the center of the bow; instead, it lies below the midpoint.Each shooting session usually entails a haya (male arrow shaft) and otoya (female) with each arrow rotating in opposite directions.Master traditional Japanese archery and work your way to becoming a Kyudoka (expert) in no time at all with Kyudo Tokyo lessons and Hiroshima classes.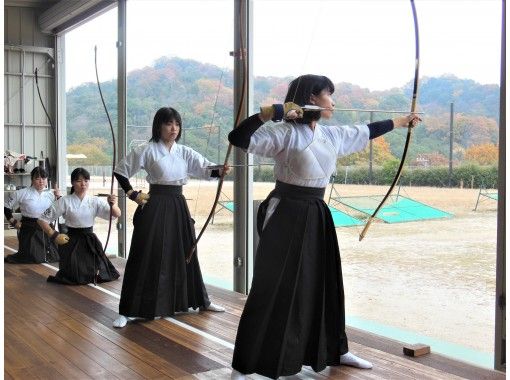 Gyudo Hall Guided Tour with trial shooting experience
Hiroshima City, Japan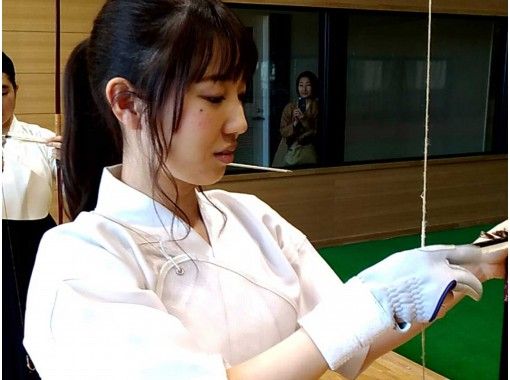 (Tokyo )Kyudo Japanese Traditional Archery Experience
Tokyo, Japan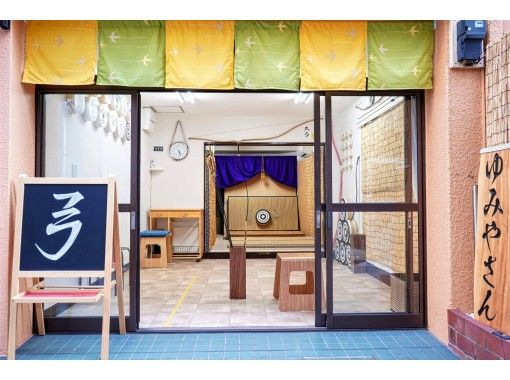 Mini Archery Experience for Kids in Tokyo, Bunkyo Ward
Tokyo, Bunkyo Ward
4. Learn action-movie moves with Karate in Japan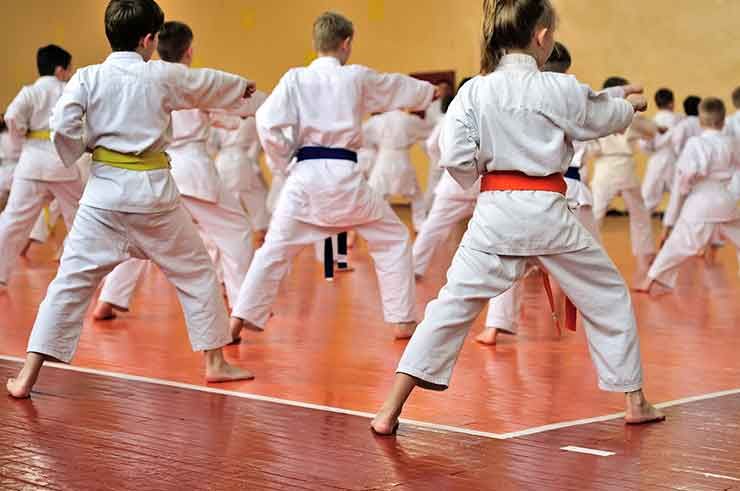 Karate movies were viral back in the day, but they weren't always entirely accurate as they were often polluted by cinema theatrics.With these lessons about Karate in Okinawa, get a feel of what this ancient martial art is truly about.For example, did you know that Karate is influenced by the Fujian White Crane variation of Kung Fu and that it descends from the Ryukyu kingdom? An authentic Karate school in Tokyo or Okinawa is where you need to be for the complete scoop!
(Tokyo・Nakano) Self-defense karate experience (English-Friendly)
Tokyo, Nakano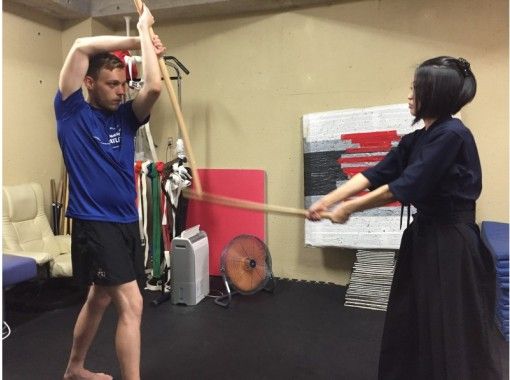 (Tokyo-Nakano )Self-defense experience (In Japanese Language)
Tokyo, Nakano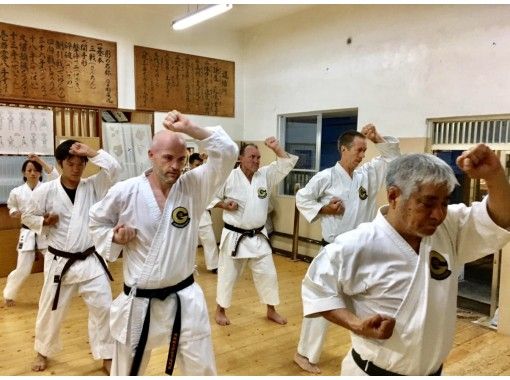 Karate birthplace ・Okinawa In karate Spiritual mission experience! "Sakurai Dojo" (2 hours course)
Okinawa, Japan
5. Aikido is an excellent way of learning self-defense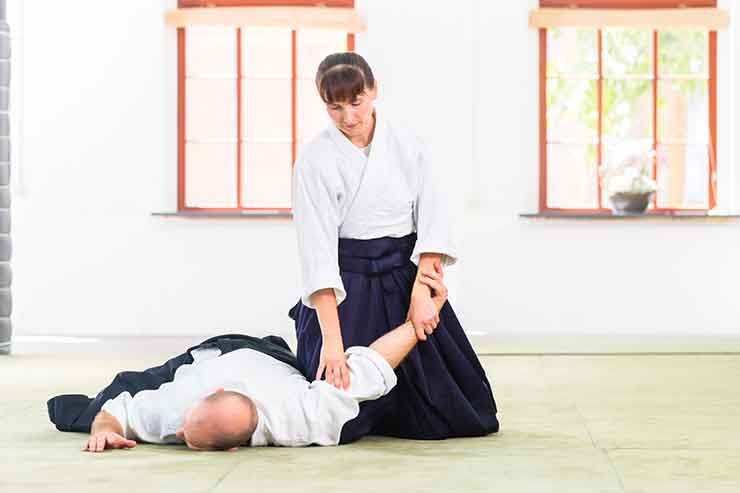 Self-defense is an integral part of modern-day living, and Aikido is an excellent form of Japanese martial arts to help you protect yourself.It is a practice that majorly involves grabs, throws (eg, the shihonage or four-direction throw) , and other moves aimed at resolving conflict without causing severe injury to the attacker.Learn more with insightful Aikido lessons in Saitama, Chiba, and Hiroshima!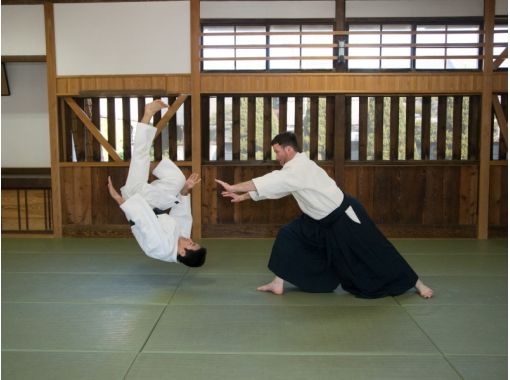 Unravel the wonders of Aikido in Saitama.
Saitama, Kasukabe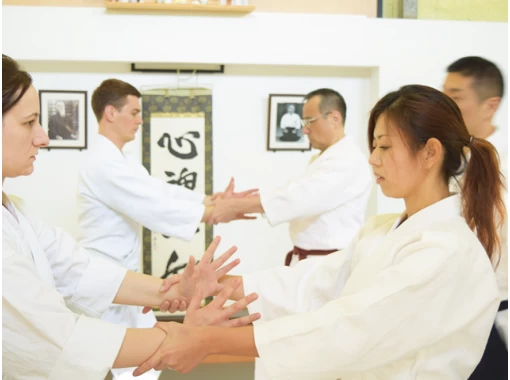 Experience Aikido and enjoy a wonderful Kaiseki meal
Chiba, Japan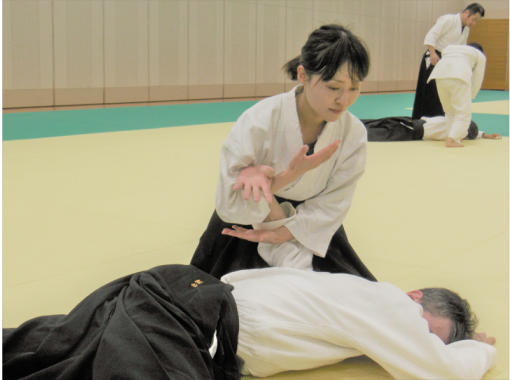 Aikido experience in Hiroshima (The spiritual culture of Japan in the ultimate Aikido martial arts!)
Hiroshima, Japan
6. Improve your reflexes through Iaido classes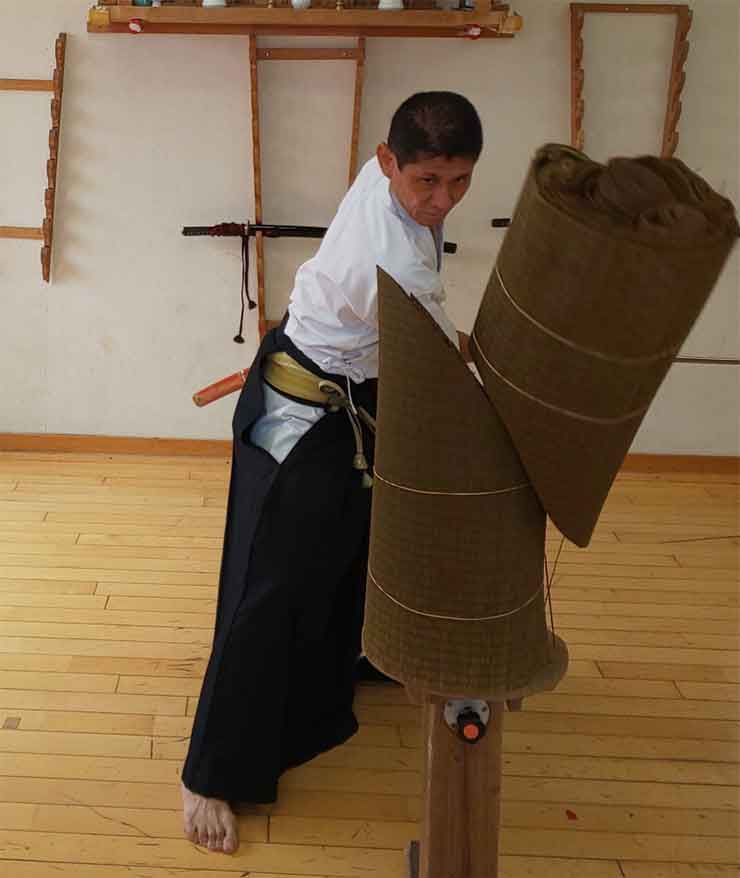 How good are your reflexes? Can you react in time when the need arises? Iaido, a special form of martial arts where you learn how to draw your sword quickly to counter a threat, is what you need to sharpen the senses! Japanese Iaido classes are available in Tokyo and Hiroshima towns, so be sure to sign up!
Japanese Sword All-in-one Experience Course at a Real Dojo (Iaido / Japanese Fencing / Trial cutting)
Tokyo, Machida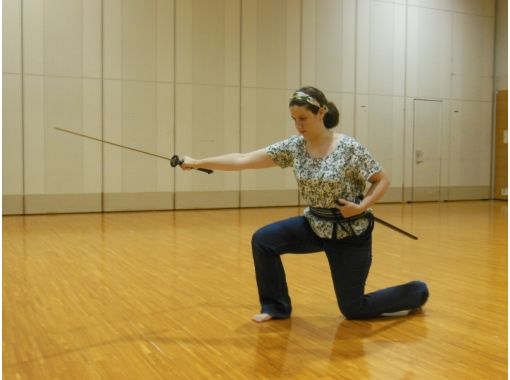 Tour of Aki no Kuni COOL HIROSHIMA ``Old Martial Arts / Iaido`` SAMURAI Experience Plan
Hiroshima, Japan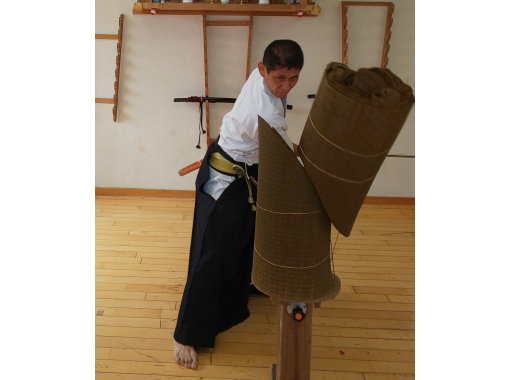 Specialized trial cutting course in a real dojo (Challenging slashing or cutting side by side!)
Tokyo, Machida