Japan National Parks: Attractions & Activities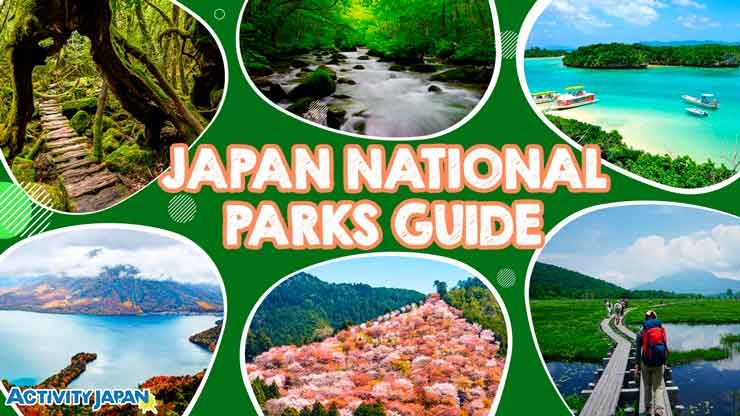 Filled with large bounds of grasslands, snowy mountain ranges, and indigenous plant life unlike anywhere else on the planet, Japan National parks are rare treasure troves! It is within this chain of unique ecosystems where you'll find the adorable and very rare Iriomote cat , and humpback whales eager to put on a show for the reward of applause.You'll meet rare birds enjoying sunset strolls on ocean shores, and discover green turtles and enthralling worlds of coral in the seascape.With endless attractions in Japan National Parks, you'll never get used to the charming surprises!
Would you like to see snow monkeys go about their day-to-day in paradises of greenery? Or are you more interested in granite formations and fuming mountain tops? From sunbathing beaches and hot springs to river rafting and diving, there are tons to do !Nature lovers will have their hands full with cedar forests, alpines, and jungle ferns, among other exotic species that have thrived over centuries in the perfect climatic conditions.
Explore the country's untouched beauty and wildlife heritage in this collection of incredible Japan National Parks!
For the most beautiful sets of mountains and lakes, Oze National Park is the place to visit.Bask in the reflections of Mt. Shibutsu's snowy slopes on Lake Ozenuma, and stand in awe of the lush Ozegahara plateau on the downside of Hiuchigatake mountain.Watch out for the Asian black bear and Japanese Serow that reside among the marsh, pines and beech trees!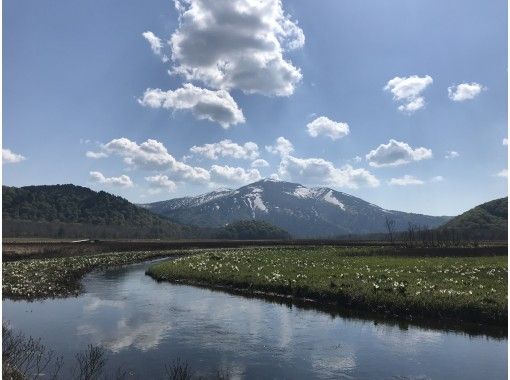 1-Day Guided Trekking Tour at One of Japan's Most Famous Trekking Spots Ozegahara
Katashina, Gunma
Oze National Park Location
Nikko National park hiking ensures an assortment of world heritage sites and oak and coniferous trees that come alive with shades of pink and orange across spring and autumn.The ecosystem entails native fauna such as the Japanese Sika deer, black bears, and Serows while the landscapes feature the fuming Mt. Chausudake, scenic Lake Yunoko, and beautiful Mt. Nantai!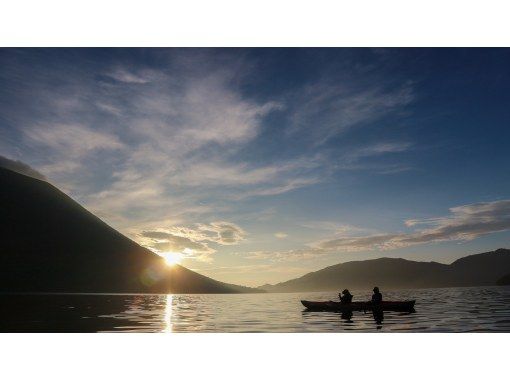 Go on an Early Morning Canoeing Tour on Lake Chuzenji and Enjoy the Fantastic Nature Views
Nikko, Tochigi
Thrilling Canyoning Adventure in Nikko National Park (Half-day plan)
Nikko, Tochigi
Nikko National Park Location
3. Shiretoko National Park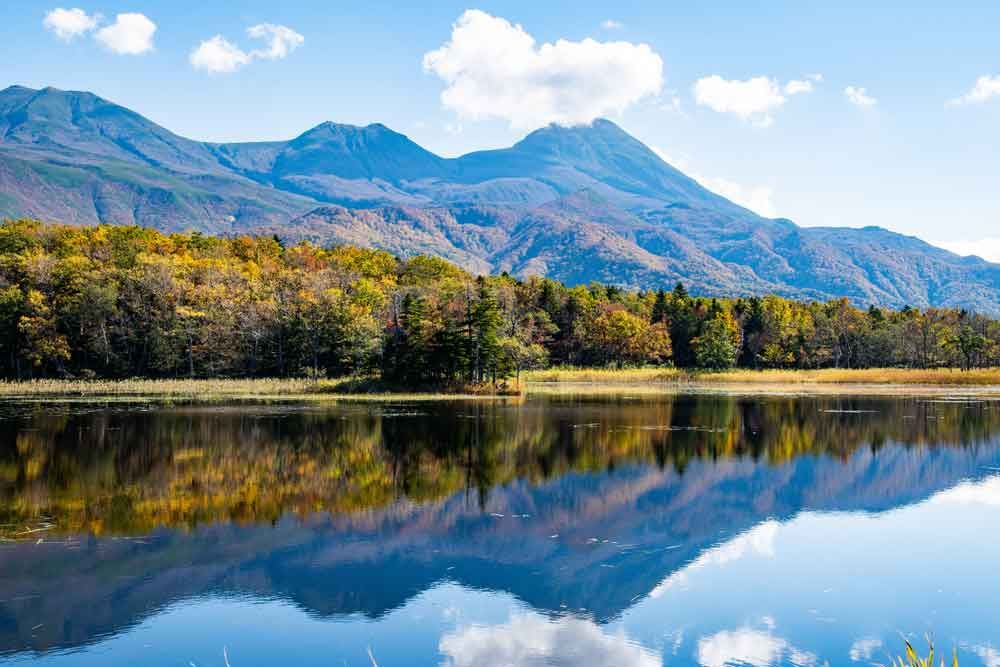 Home to rare and endangered species and world heritage sites, Shiretoko National park provides refuge to unique biodiversity that conjugate sperm whales, brown bears, white-tailed sea eagles, and the spectacled guillemot.You're sure to love the view of the Shiretoko mountain range and the colorful alpine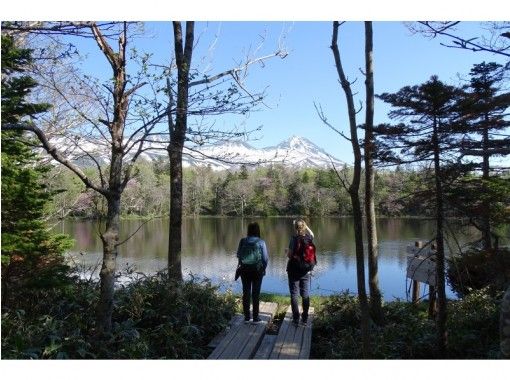 Guided Trekking Tour Around Shiretoko Five Lakes (3 Hours Course-Up to 10 People)
Shiretoko, Hokkaido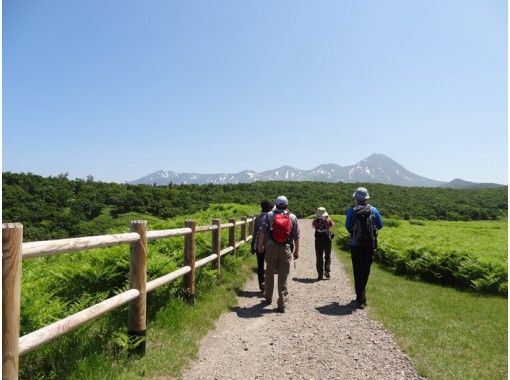 Explore the Nature, Wild Animals and Birds of Shiretoko National Park and Hike Towards Furepe Waterfall
Utorohigashi, Shari, Hokkaido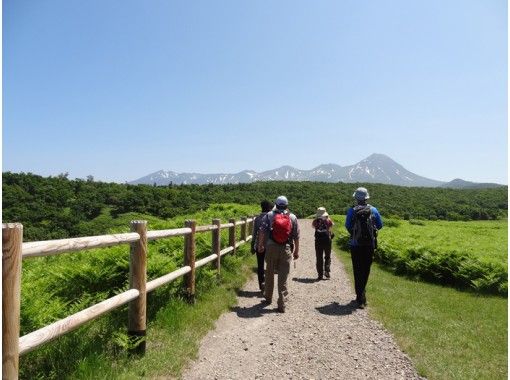 Enjoy the Breathtaking Nature Sceneries in a Half-day Trekking Tour to the Largest Lake in the Shiretoko Peninsula: Lake Rausu!
Utorohigashi, Shari, Hokkaido
Shiretoko National Park Location
4. Akan Mashu National Park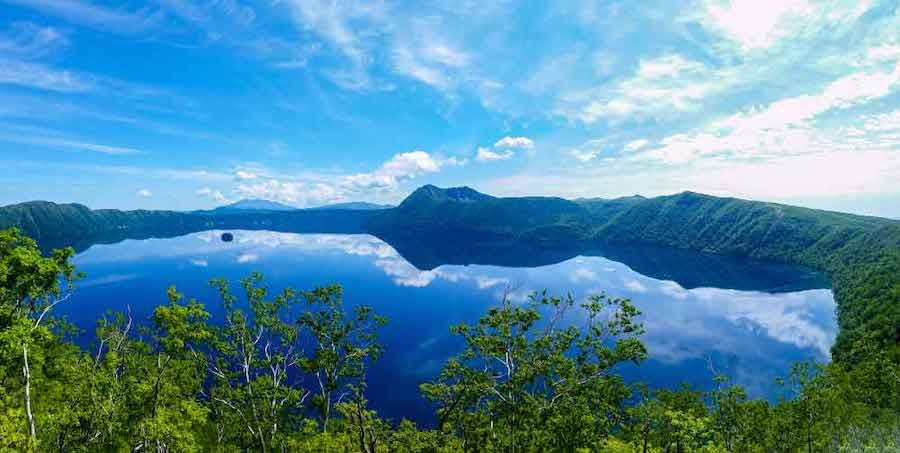 The wildlife roster on Akan Mashu Park features the odd-looking Yezo deer, black woodpeckers, large gray herons, raccoon dogs, Exo red foxes, and brown bears, to name a few.The flora is made up of beautiful "Picea glehnii" forests , and the terrain hosts three famous lakes, namely Lake Kussharo, Lake Akan, and Lake Mashu!
Feel the Wind Blowing and the Fresh Air of the Calm River While Canoeing Through Kushiro River Wetland
Shibecha, Hokkaido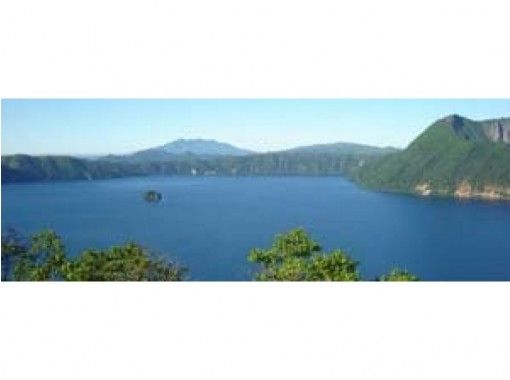 Enjoy Sightseeing Tour with a Local Guide by a Private Car Around Akan Three Great Lakes (Lake Mashu, Lake Kussharo, and Lake Akan)
Kushiro, Hokkaido
Akan Mashu National Park Location
5. Rishiri Rebun Sarobetsu National Park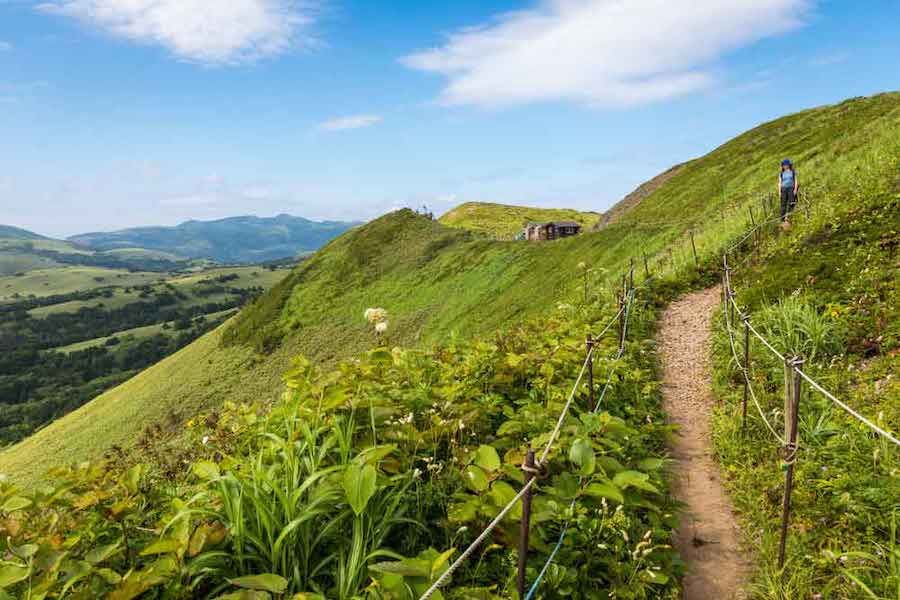 Acclaimed for its sprawling fields of grasslands, Rishiri Rebun Sarobetsu National park is one of the country's best as far as sights and sounds are concerned.The plains of Sarobetsu, Mt. Rishiri and Rebun island make for excellent hiking, and you're bound come across migratory birds like bean geese that love to detour in the wetlands.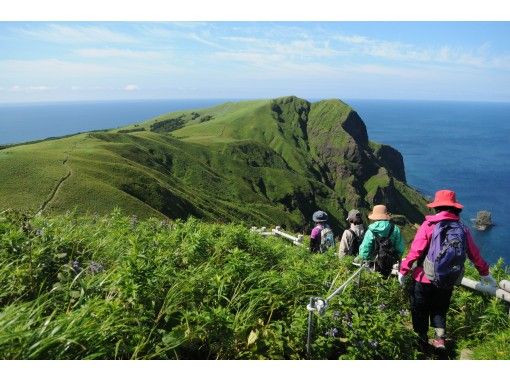 Rebun Island Private Guided Hike to the Momoiwa Observatory and Enjoying the Beautiful Flowers, the Wide Blue Sky, and the Clear Sea of Emerald Green.
Rebun, Hokkaido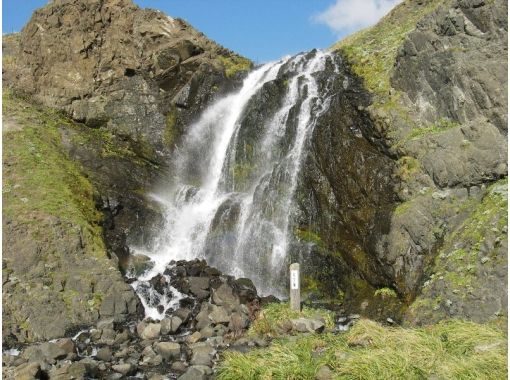 Guided Trekking Tour to Rebun Falls Course and Observing Flower Fields (Shutter Bus Service Available)
Rebun, Hokkaido
Rishiri Rebun Sarobetsu National Park Location
6. Towada-Hachimantai National Park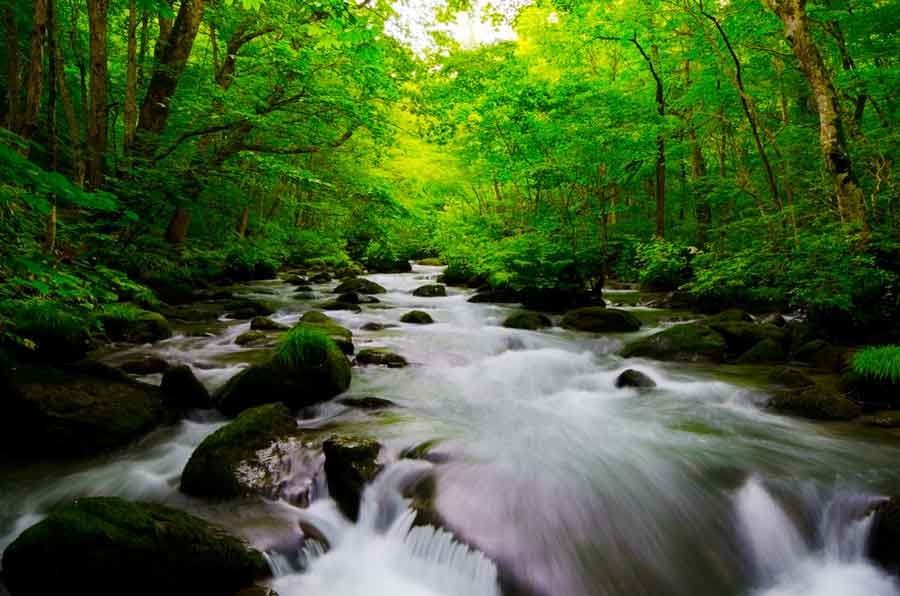 Towada-Hachimantai National park is privy to the orange sunset silhouettes of Mt. Iwate and the Hakkoda ranges. Walk between fields of greenery in the Hachimantai plateau on your way to azure seclusions in Lake Towada and Oirase stream.The Japanese flying squirrel, ruddy kingfisher , the forest green tree frog, and the Asiatic black bear are a couple of fascinating creatures you could run into!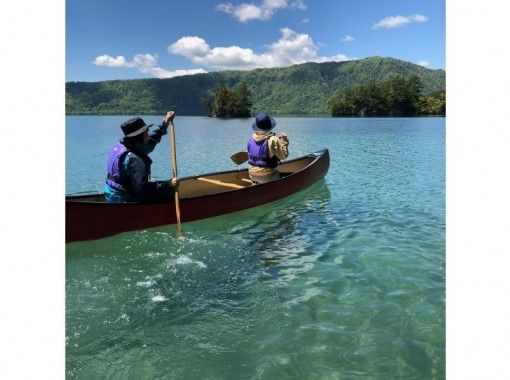 Enjoy the Magnificent View of Lake Towada with a Canoeing Tour
Towada, Aomori
Towada-Hachimantai National Park Location
7. Chichibu-Tama-Kai National Park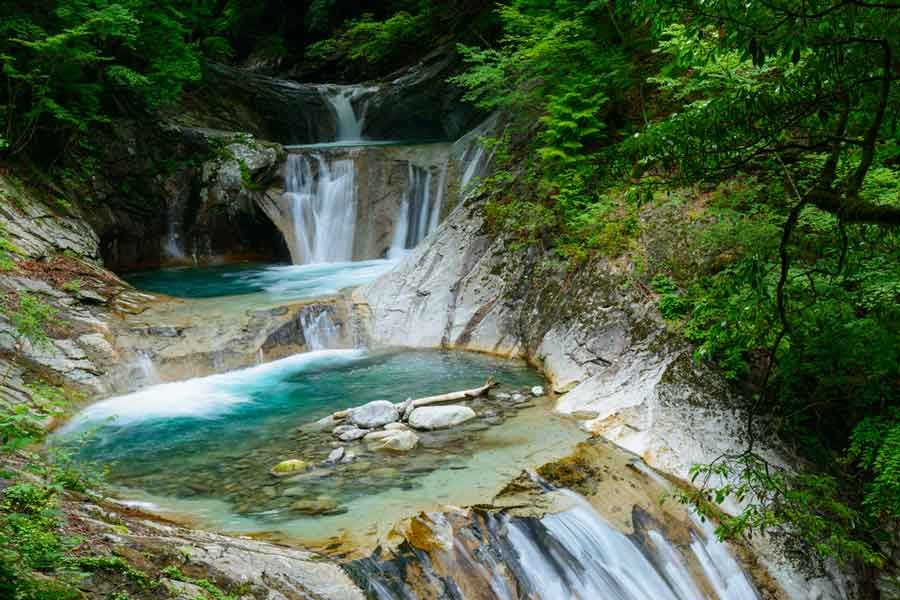 Offering stark contrasts between massive granite towers and fairytale waterfalls in the greenness of Nishizawa gorge, Chichibu Tama Kai National Park impresses for its range of landscapes.Rafting Tama river is a popular activity, others including fishing, camping, climbing, and hiking. Maple trees and Japanese Judas make up the plant life while the wildlife is characterized by Serows, dragonflies, monkeys, Sika deer, and rabbits.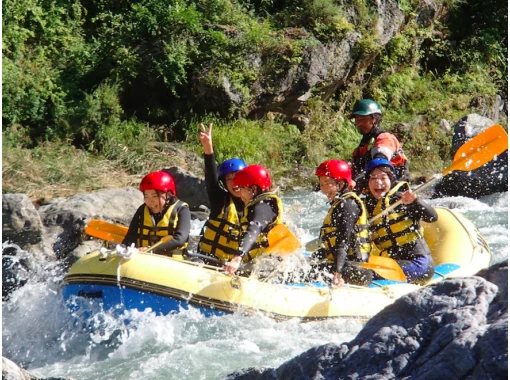 Join a Rafting Group and Have Great Fun on the Rapid Streams of Tama River (Half-day Course)
Tama River, Ome, Tokyo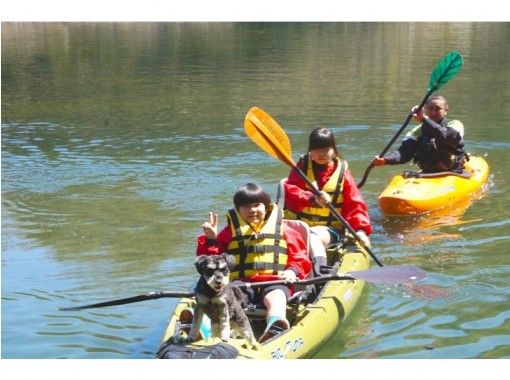 Paddle Down the Gentle Stream of Arakawa River in a Kayaking Experience (Beginner and children-friendly plan)
Nagatoro, Saitama
Chichibu-Tama-Kai National Park Location
8. Yoshino Kumano National Park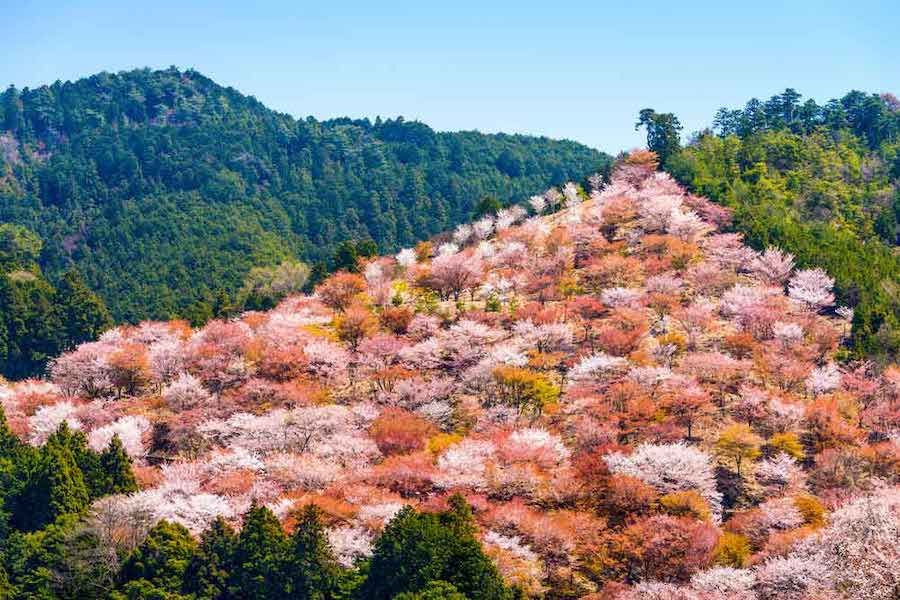 Home to the largest beech forest in Japan, Yoshino Kumano National park is a paradise of silver fir, spruce trees, orchids, and ferns.The tropical fish and corals in the water bodies are beautiful beyond words, as is the variety of sea birds hovering over them. The best Kumano guided tours involve the Kumano river and Yoshino river rafting!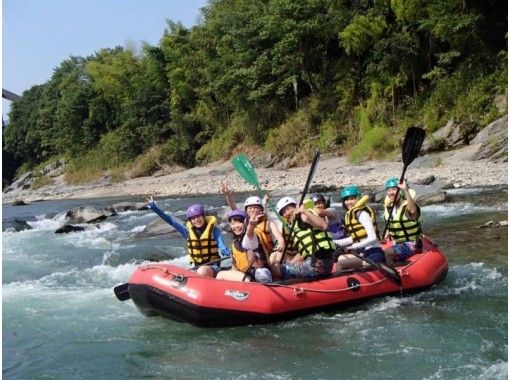 Go Down the Yoshino River Stream in an Exciting Rafting Adventure with an Experienced Guide
Yoshino River, Gojo, Nara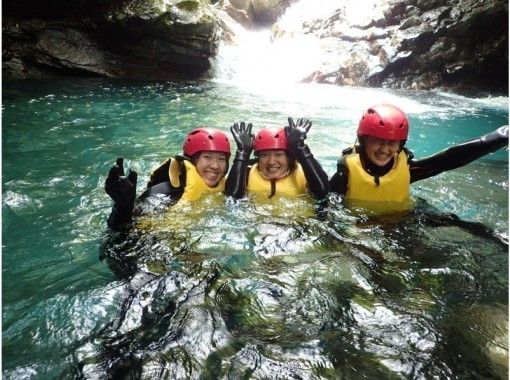 Let Soak in the Beautiful Scenery with a Half-day Canyoning Course Then Relax at the Famous Yamamoto Hot Spring
Yoshino River, Kawakami, Nara
Yoshino Kumano National Park Location
9. Setonaikai National Park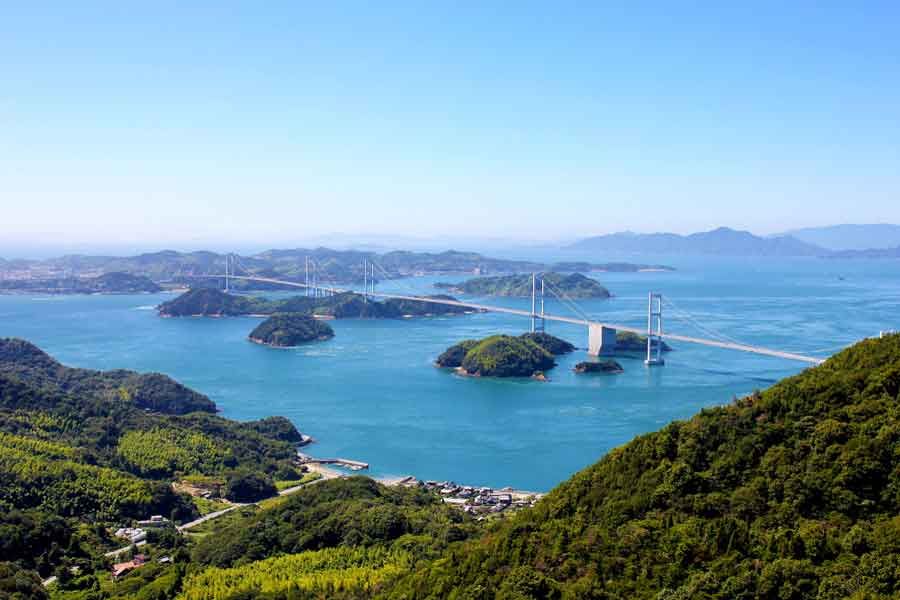 Get beautiful views of the Seto inland sea and its brimming archipelago at the Setonaikai National Park.A tour around the Horai valley badlands promises geological delight, and more lovely scenery is on show at Mt. Yashima.Adding to its collection of excellence is the rare finless porpoise, Japanese horseshoe crabs, and the mysterious whirling currents of the Naruto Strait!
Setonaikai National Park Location
10. Ashizuri-Uwakai National Park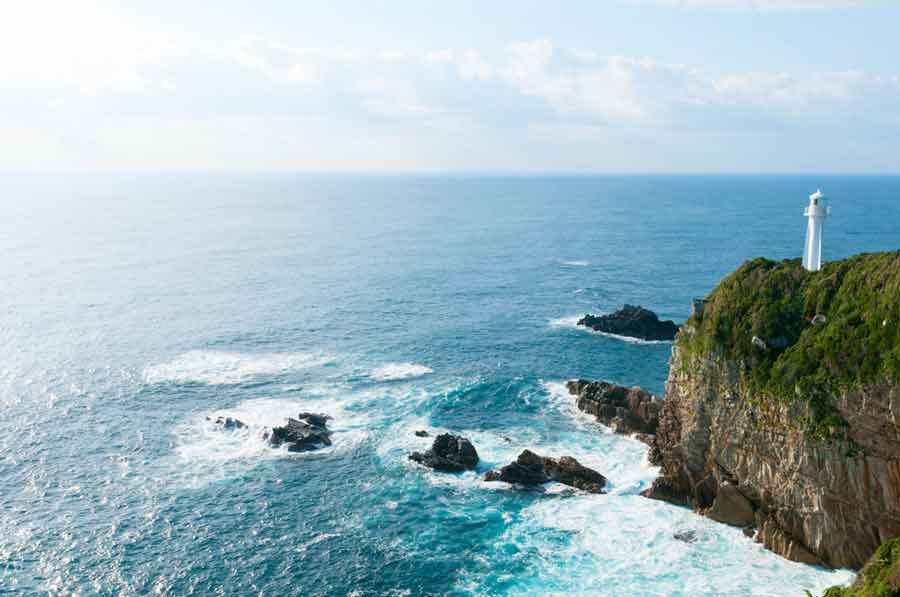 Stroll beside Sika deer and meet Japanese macaque monkeys seemingly more interested in barks and fruits than human visitors.The Ashizuri-Uwakai national park also offers strange rock formations on Tatsukushi Beach and unrivaled vantage points overlooking islands in the Uwakai sea. Experience a vibrant underwater seascape made possible by the Japan current by diving and snorkeling.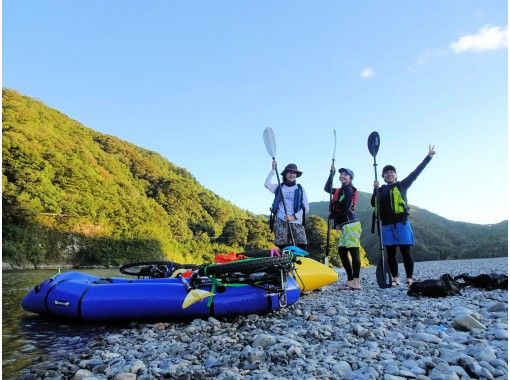 One-day Cycling and River Rafting Adventure with a Local Guide at Shimanto River
Shimanto, Kochi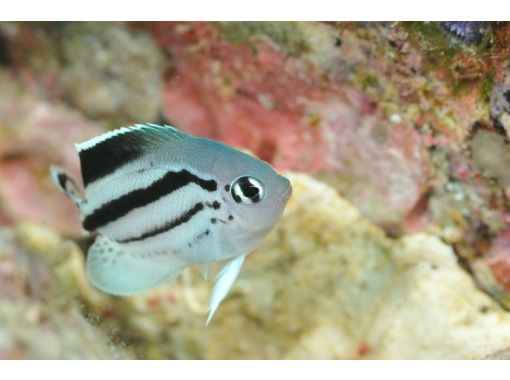 Dive into the Wonders of the Underwater World of Kashiwa Island and Enjoy the Various Fish Species and Colorful Coral Reefs
Kashiwa Island, Kochi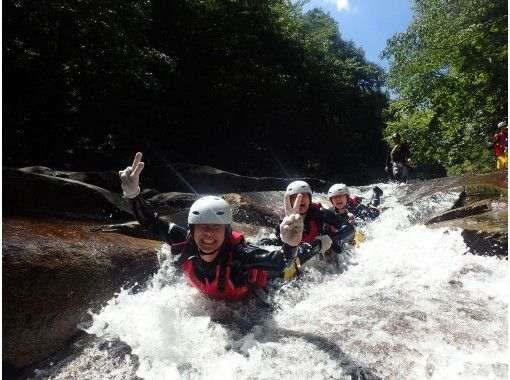 Half-Day Canyoning Tour and Forest Exploration in Ehime's Best Canyoning Spots
Matsuno, Ehime
Ashizuri-Uwakai National Park Location
11. Iriomote-Ishigaki National Park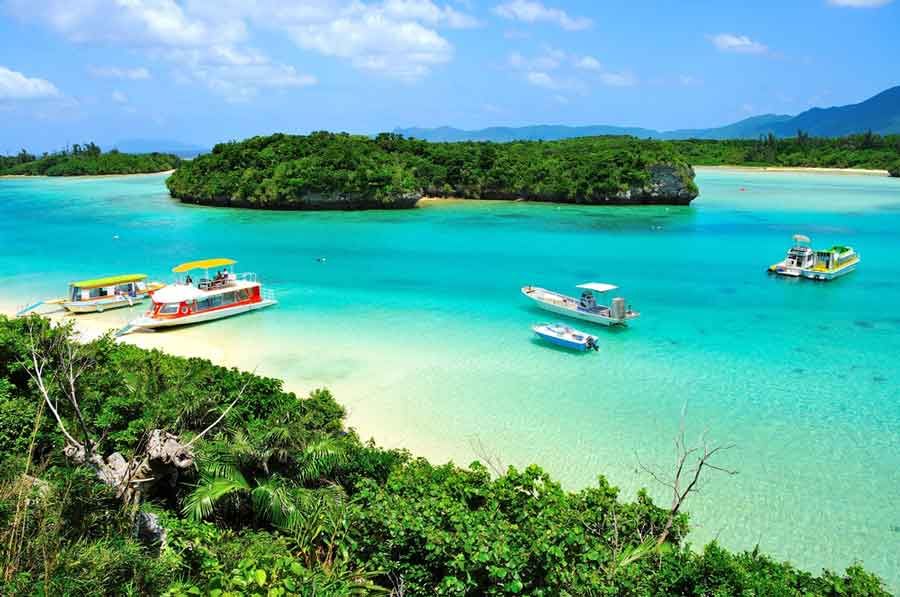 Iriomote island is the only place in the world where you get to see the critically endangered- and head-over-heels adorable- Iriomote wildcat! The Japanese Giant Salamander and Tiger Keelback are notable residents of the Iriomote-Ishigaki national park that also hosts the Ishigaki island beaches and Iriomote waterfalls.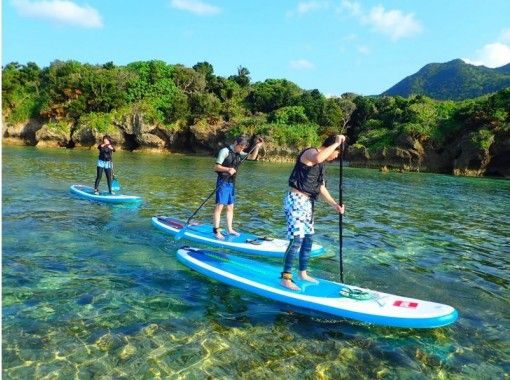 Cruise Kabira Bay on a Canoe or Stand Up Paddleboard While Enjoying the Beautiful Sea and Nature Sceneries
Misakicho, Ishigaki, Okinawa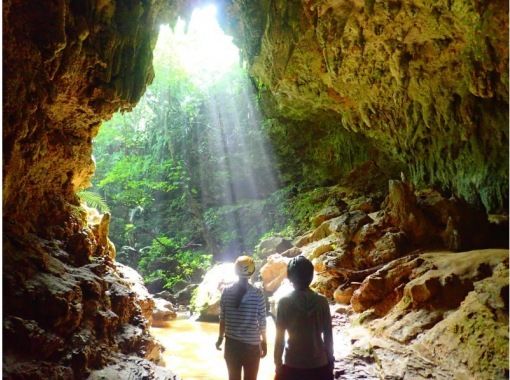 Iriomote Island Limestone Cave Exploration Tour
Iriomote Island, Okinawa​ ​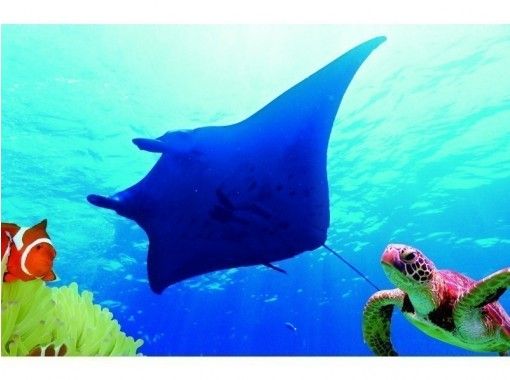 Experience Diving in Ishigaki Island One of the Best Spots in the World Famous for Manta Rays
Kabira, Ishigaki Island, Okinawa
Iriomote-Ishigaki National Park Location
12. Yambaru National Park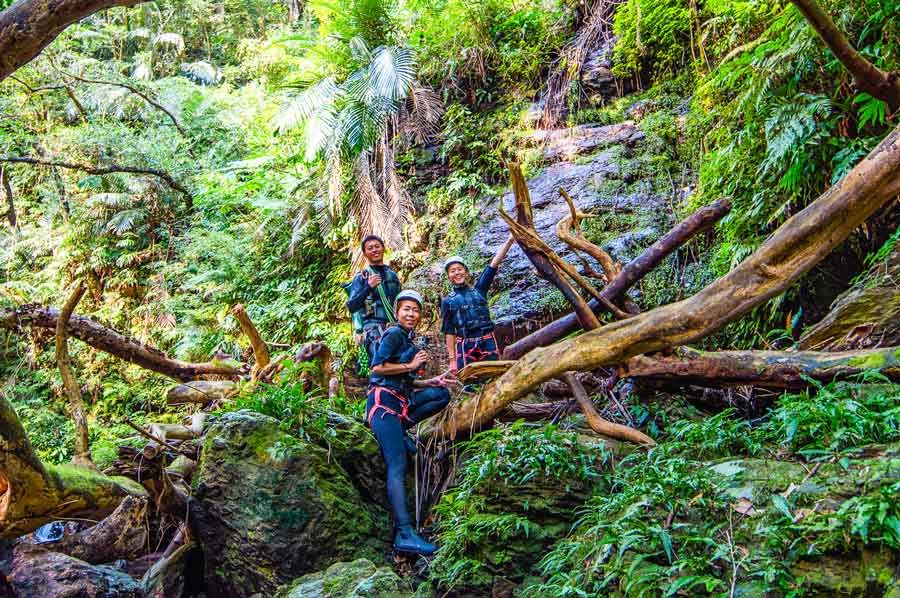 The Yambaru National park harbors a subtropical laurel forest that has provided perfect accommodation for the Okinawa woodpecker, Scarab beetle, Okinawa Spiny Rat, and the Okinawa Rail, among others.Rafting and SUP adventures exist in just as much abundance, encompassing popular spots like Shioya bay.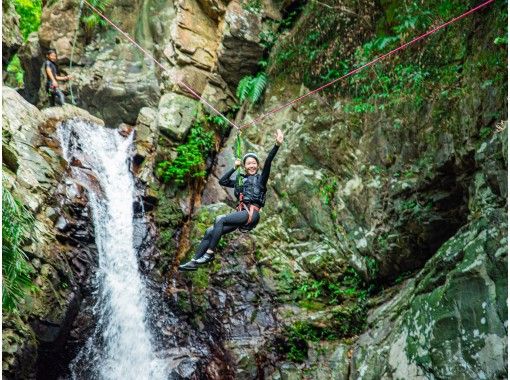 Exhilarating Tour to Yambaru Waterfall Including Climbing, Canyoning, Zip-Lining, and Water Sliding.
Nago, Okinawa​ ​
Yambaru National Park Location
13. Keramashoto National Park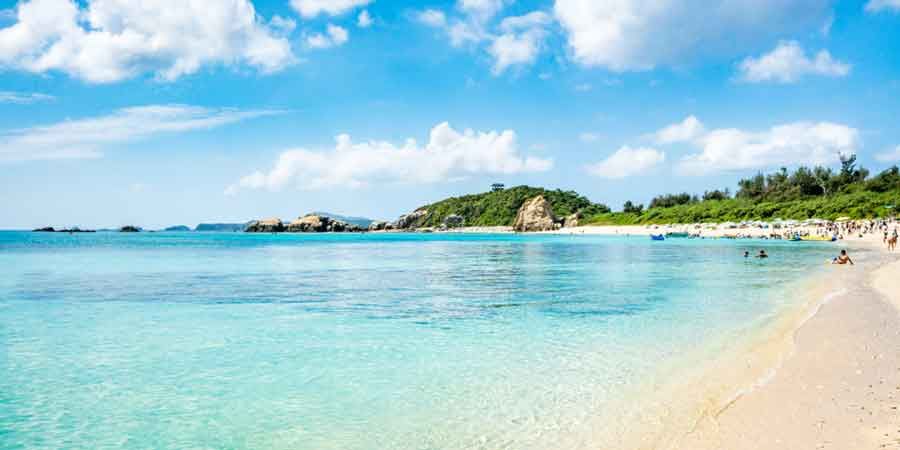 A haven for 30-ton humpback whales and the Kerama Sika, Keramashoto National park offers unique attractions on and off the land. Experience blissful life on the Kerama islands and enjoy evenings of birdwatching in sunsets.Be sure to take up snorkeling and diving tours so you can get up-close and personal with green turtles living within extensive corals!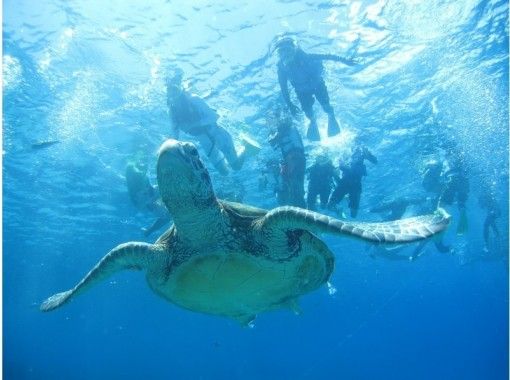 Swim with Sea Turtles with 1-day Snorkeling Experience at Kerama Island
Naha, Okinawa
Keramashoto National Park Location
14. Amamigunto National Park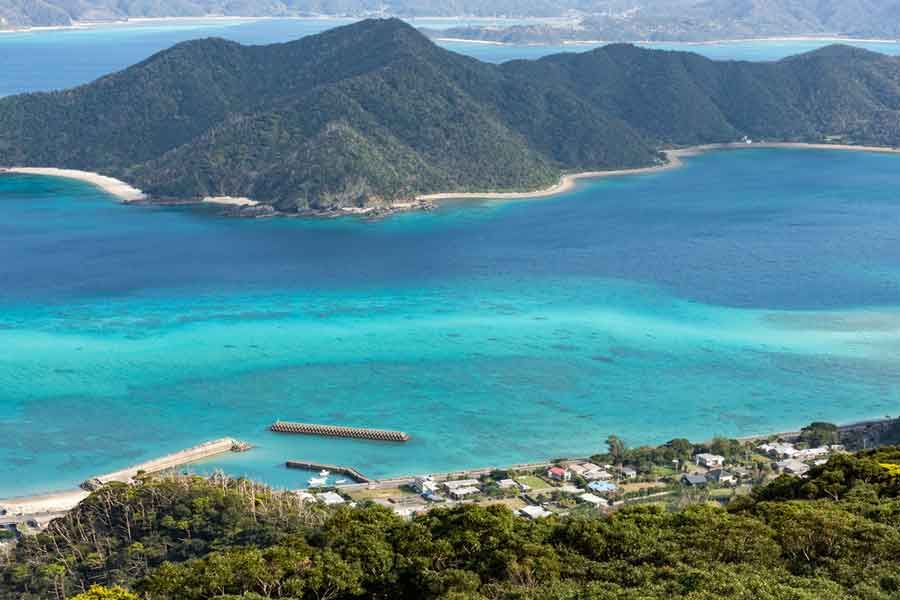 Covering the Sumiyo Mangrove forest, the second largest in the country and home to soldier crabs, Amamigunto National Park ensures lots of biodiversities.Admire bushy blankets on Mt. Yuman on Amami Oshima island and impressive limestone caves in Okinoerabujima. While on tour, keep an eye out for the Amami rabbit, the Amami thrush, and the Ryukyu long-tailed giant rat.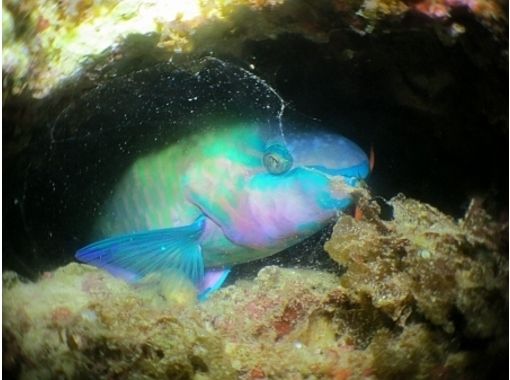 Night Diving Experience: Guide to the Mysterious Night World! (Underwater Camera Free Rental)
Amami Oshima, Kagoshima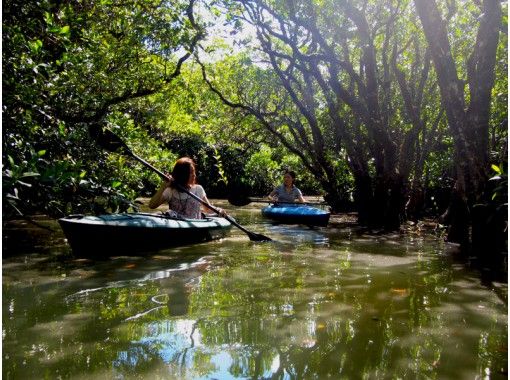 Experience One-Day Snorkeling Tour and Mangrove Canoeing Exploration
Amami Oshima, Kagoshima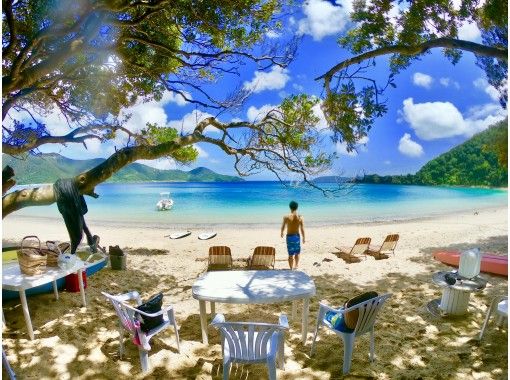 One-day Fun Experience in an Unexplored Beach in Amami Oshima That Can Only Be Reached by Boat with Water Activities (Beach Snorkeling, Towing Tubes, and SUP) (Lunch Included)
Amami Oshima, Kagoshima
Amamigunto National Park Location
15. Yakushima National Park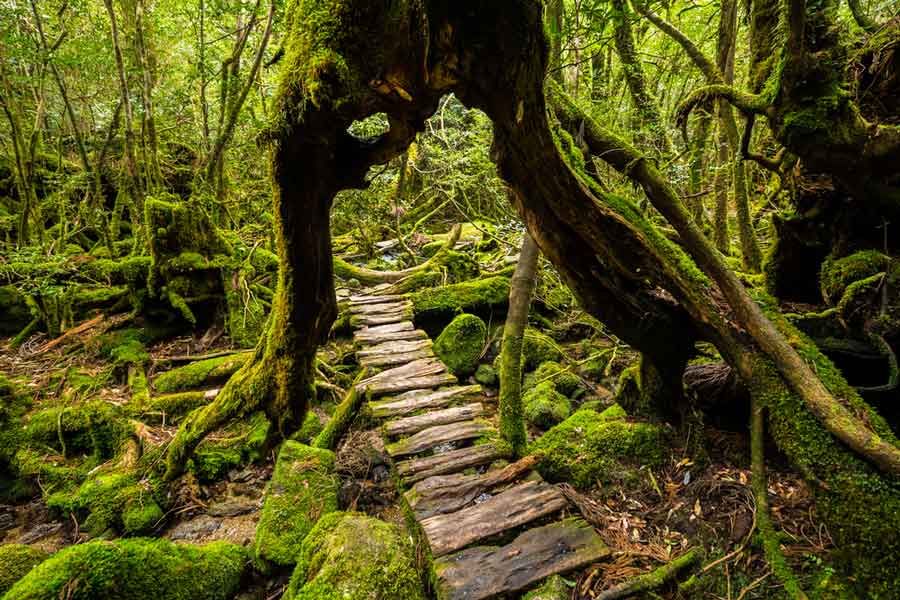 Yakushima island has blossomed into a wonderland of granite peaks, green and yellow plains over hundreds of years of nourishment by the Japan current. Massive Ryujin-sugi cedars and Yakusugui command the forest chain, laying the groundwork for an ecosystem of Yakushimazaru monkeys and Yakushika deer that particularly adore the Shiratani Unsuikyo ravine.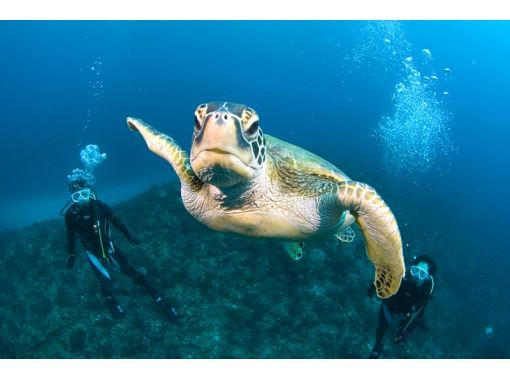 Dive into the Underwater World of Yakushima and Discover Various Fish Species and Marine Creatures (Beginner-friendly, 2-dives course)
Yakushima, Kagoshima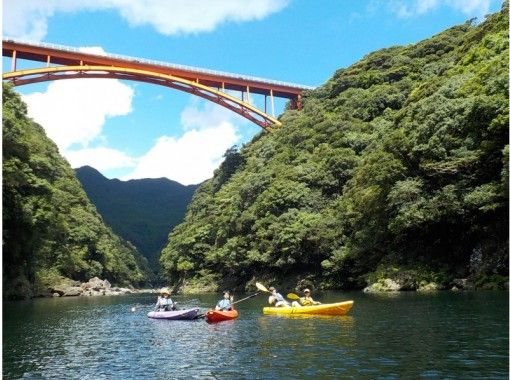 Enjoy the Beautiful Nature of Yakushima with a Kayaking Adventure (Half-day course)
Yakushima, Kagoshima
Yakushima National Park Location
16. Kirishima-Kinkowan National Park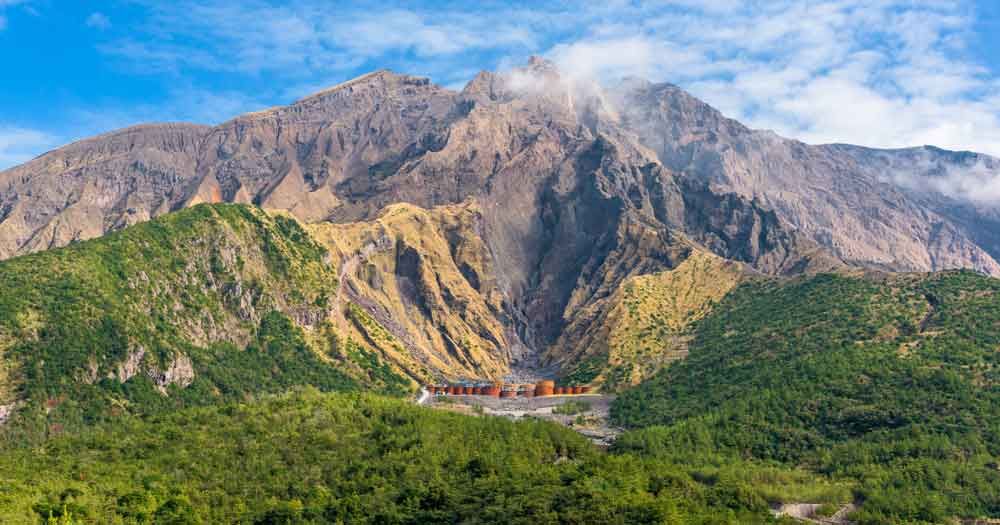 Famous for the Kirishima Jingu shrine and the spring colors around Onami-ike Crater Lake, Kirishima-Kinkowan national park provides mountainside gardens like Sengan-en.Savor the cloudy ranges and impressive forests of banyan and oak while listening to the tunes of the ruddy kingfisher and exclusive pitta.
Kirishima-Kinkowan National Park Location
17. Aso-Kuju National Park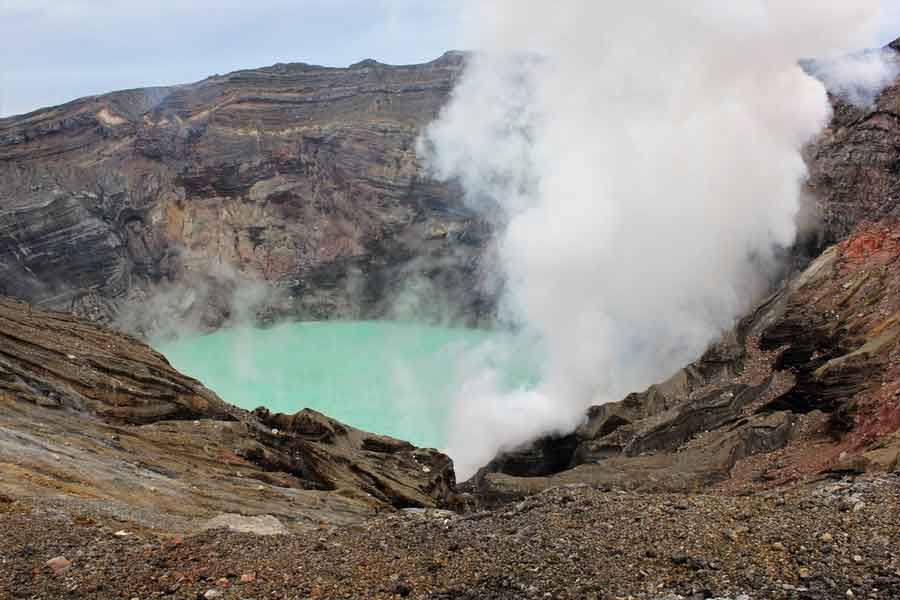 The five peaks of Mount Aso, and its enormous caldera, are at your fingertips at the Aso-Kuju National Park.Mt. Tsurumi ensures a lush panorama of Beppu Bay as Mt. Yufudake affords gently rolling slopes perfect for a climb. Enjoy the grasslands , burnt occasionally to ensure they remain just that, and the rare butterflies and birds, namely the Japanese Sparrow hawk and Meadow bunting, that live there.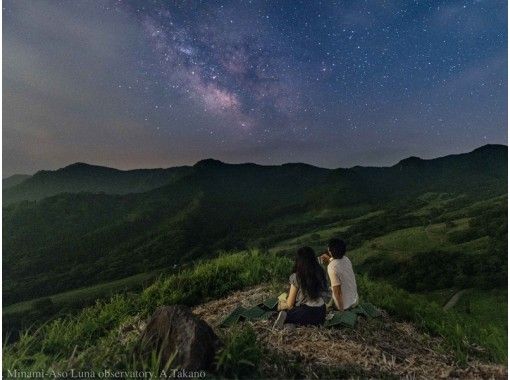 Spend a Night at the Minami Aso Observatory to Enjoy a Night Trekking Tour in the Vast Nature and the Starry Sky Views
Minamiaso, Kumamoto
Aso-Kuju National Park Location