15 Best Things to Do in Okinawa | Bucket List Ideas | Attractions | Activities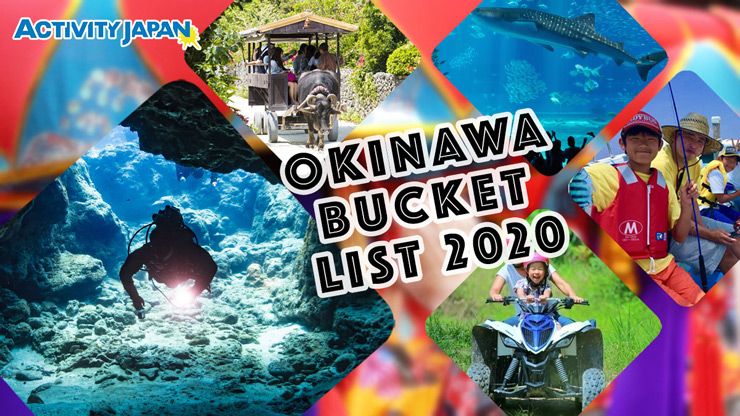 Are you an unwavering aquatic enthusiast with a burning penchant for all things fun in, on, and around beautiful shores? Okinawa attractions are perfect for you! It's also an amazing place to be if you have an eye for nature and a thing for the most blissful beaches known to man. Follow the mystery within odd geographical features thought to be mystical, and unwind on a lovely coastline that seems straight out of a storybook.
Witness fantastic limestone caves, make new friends with some curious sea turtles, and go fishing on a glass-bottom boat as you discover the many, intriguing Okinawa things to do.From paddling on a board at sunset to night snorkeling and stargazing, not to mention idyllic ATV riding, Okinawa activities never disappoint.No matter what you're in to, you're bound to find plenty of new hobbies!
1. Okinawa Aquarium: Japan's Largest Aquarium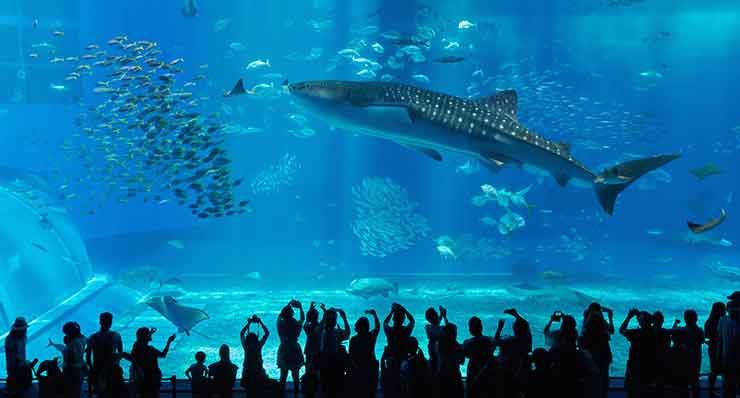 The Okinawa Churaumi Aquarium is Japan's largest and promises a similar size of intrigue and fun aquatic shows.In fact, up until 2005, it was the biggest not only in the country but also in the world!There are more than 26,000 animals across 740 species , bubbling about within the gigantic 7.5 million liter home.Most notably, visitors get to see the typical whale shark Okinawa aquarium.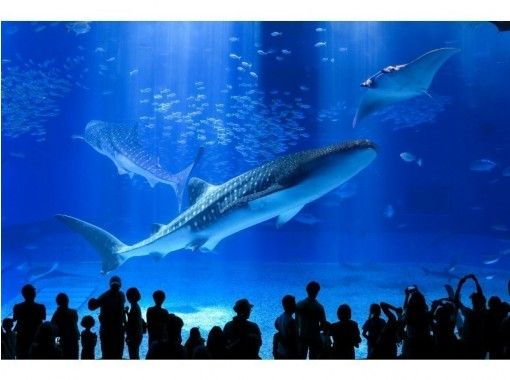 Bus Tour from Naha to Okinawa Churaumi Aquarium, Nago Pineapple Park, and More!
Naha, Okinawa
2. Dive into the Mystical Deep Sea of the Blue Cave in Okinawa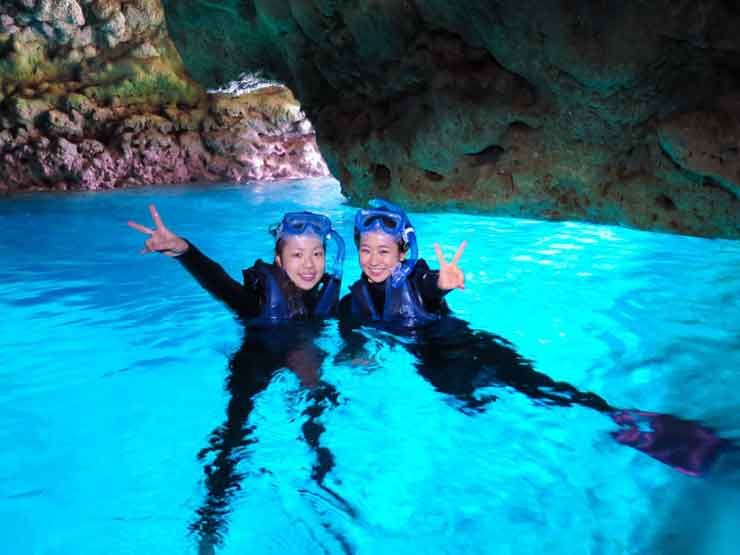 Shrouded in mystery and controversies as to its peculiar blue appearance, this exclusive feature draws countless visitors and questions. Separate truth from fiction by blue cave snorkeling Okinawa, and discover why this cave is as it is.You'll make some new "fishy" friends along the way as well.The blue grotto Okinawa is a wonder that never fails to amaze!
3. Explore the Limestone Caves of Okinawa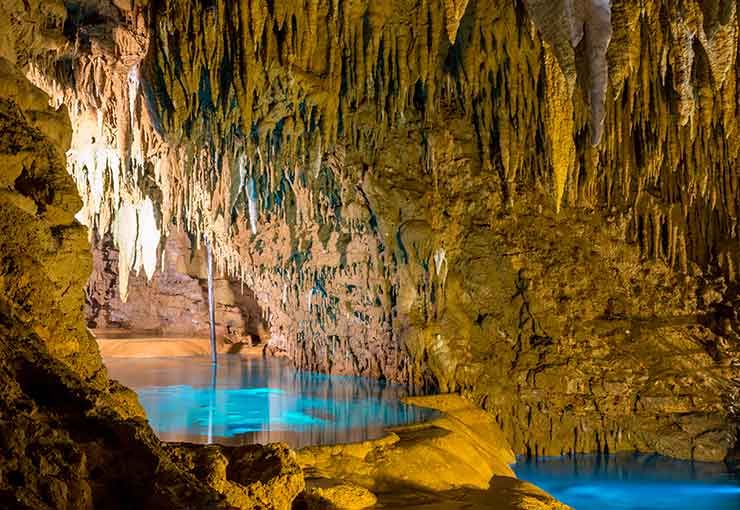 Okinawa cave delights don't come much bigger than the Ishigaki cave which is home to some of the most amazing limestone stalactites in the world.Other incredible Okinawa caves worth your time include the Okinawa world cave that offers impressive geographical features, including eerie blue waters . The caves in Okinawa all offer peculiar natural formations and some interesting folklore you'll want to know about.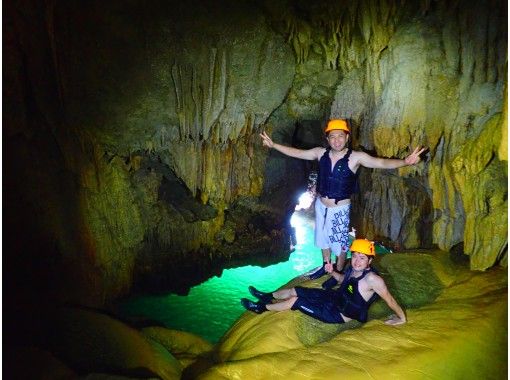 Explore the Mysterious Pumpkin Limestone Cave in Miyakojima
Miyakojima, Okinawa
4. Go Scuba Diving in Okinawa: The Best Diving Spots & Lessons!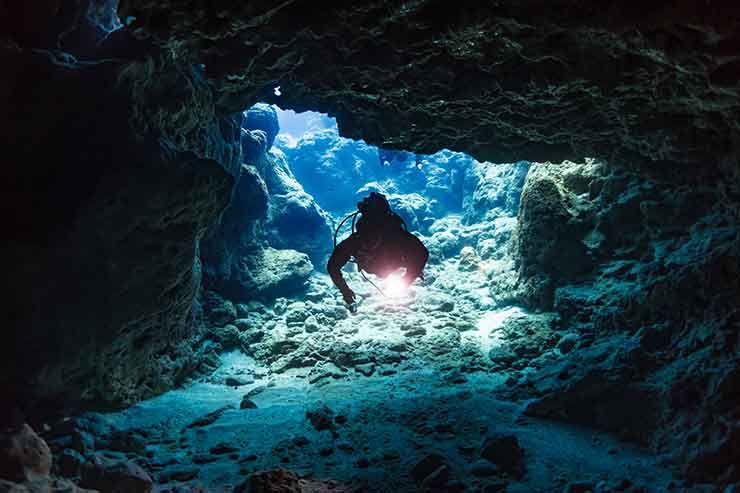 Diving Okinawa is a magical experience because of the diverse tropical fish, not forgetting the similarly colorful coral reefs that these creatures call home.Go scuba diving Okinawa in some of the region's most popular sites, such as the famous Okinawa blue cave, as you also earn a professional certification if you desire.Many Okinawa dive shops and schools offer lessons for beginners.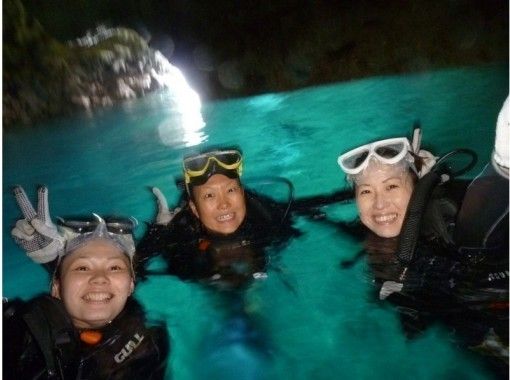 Enjoy Diving Adventure into the Deep Blue Cave of Okinawa (Beginner-Friendly)
Onna, Okinawa
5. The Best Places to Visit in Okinawa: Top Tourist Attractions & Sightseeing Tours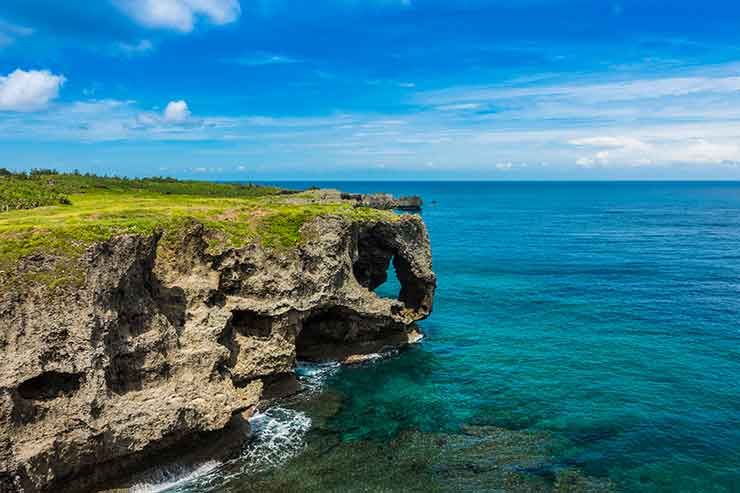 Are you on the hunt for some top drawer sunbathing on picturesque shores? Ishigaki and Miyakojima have the best Okinawa beaches and interesting features like the Triangle point and Iguana rock.The same goes for Okinawa fishing charters and Okinawa sightseeing tours, some of which entail trike rentals and riding beside playful turquoise and seagulls.You're sure to enjoy a Mangrove kayak cruise, Okinawa snorkeling and the tasty cuisine you'll encounter on trips.
6. Experience Okinawa Fishing Charters & Tours
For any world-class fishing and marine-related hobbies, the prefecture is the best place to be! Okinawa fishing charters entail all kinds of fun vessels, even jet skis, and some of the most fertile breeding grounds.From the customary red rock cod to tuna and Japanese Tiger prawn, Okinawa fishing is perfect and appealing for experienced fishers and newbies alike. Unique Kayak fishing is also on the menu.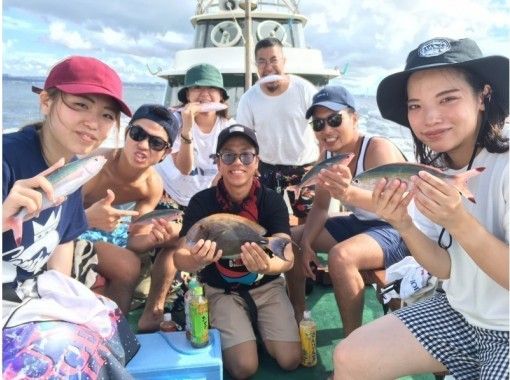 Beginner and Children Friendly Half-Day Boat Fishing Tour in Okinawa
Kadena, Okinawa
7. Ride the Waves in The Best Spots to Surf in Okinawa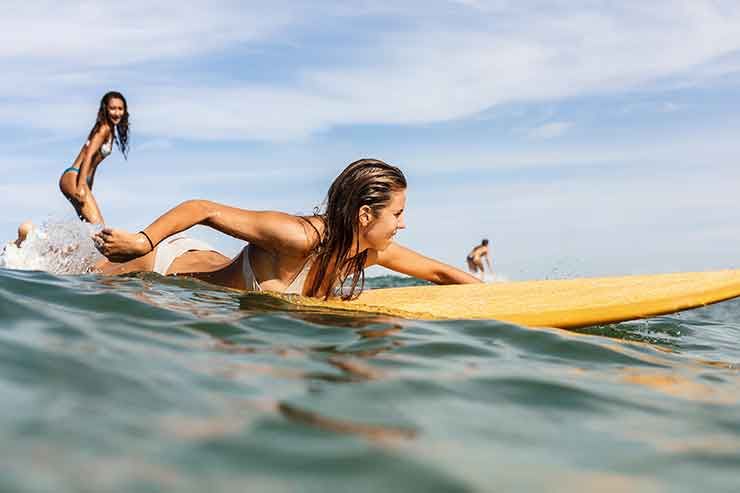 Miyakojima and Chatan are among the most famous Okinawa surf spots because they offer excellent surfing in Okinawa and a unique variation that entails riding a special longboard.Surfing schools tutor the green until they're pros and encompass kitesurfing and blissful sunny days best spent riding the cold waves with a warm sun on your back.
8. Enjoy Okinawa Beaches with Kayaking & Canoeing Experiences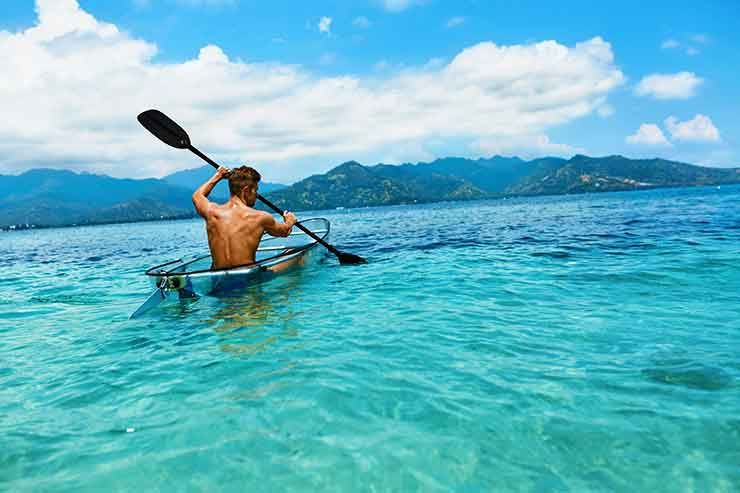 Enjoy a sunset SUP off Ishigaki Island and savor the delight of kayaking in Okinawa on a clear boat that lets you see the beautiful seabed and fish without obstruction.Empty, take up a mangrove Okinawa kayak and meditate in pristine backdrops surrounded by alluring nature or opt for scenic canyoning.The beaches in Miyakojima and Ishigaki are charming and deserve some special attention too.
9. Relish Fun Water Adventures: Parasailing in Okinawa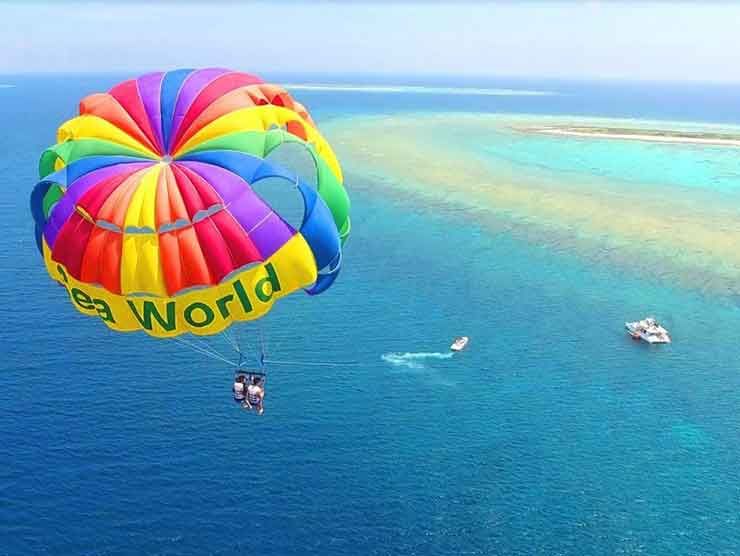 Okinawa is Japan's watersport and adventures mecca.Parailing in Okinawa combines the best of an ever beguiling sky and a beautiful sea known for its romantic and holiday appeal.Combining the best of paragliding and surfing, this extraordinary experience spans the Blue cave, Gino Bay, and Naha, among many other exclusive locations.
10. Okinawa Bus Tours: A Trip around the Top Attractions & Sightseeing Spots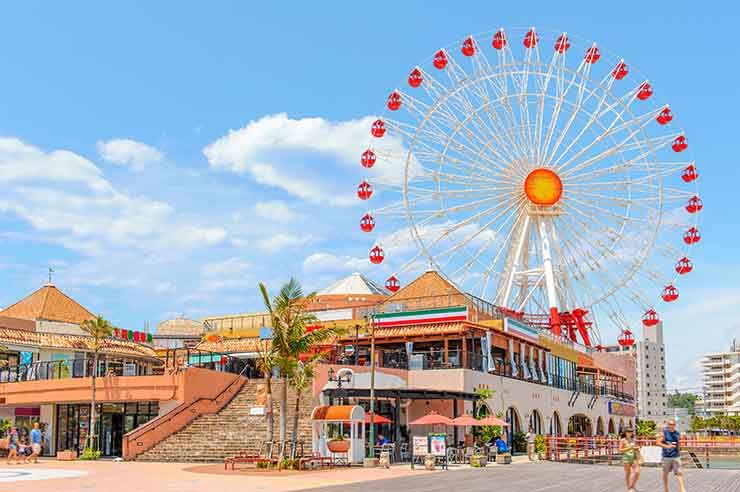 The American village Okinawa recreates a foreign culture in its operation and architecture, which notably entails a giant Ferris wheel.It is one of the prefecture's best offerings, alongside the Okinawa Churaumi aquarium, the Okinawa outlet mall and the Okinawa pineapple park in Nago city. The memorable theme park Okinawa world, known for its iconic cave, and the Ryukyu glass village, a beautiful glass workshop, are also essential activities on hip hop bus tours of the prefecture.
11. Things to do in Ishigaki Island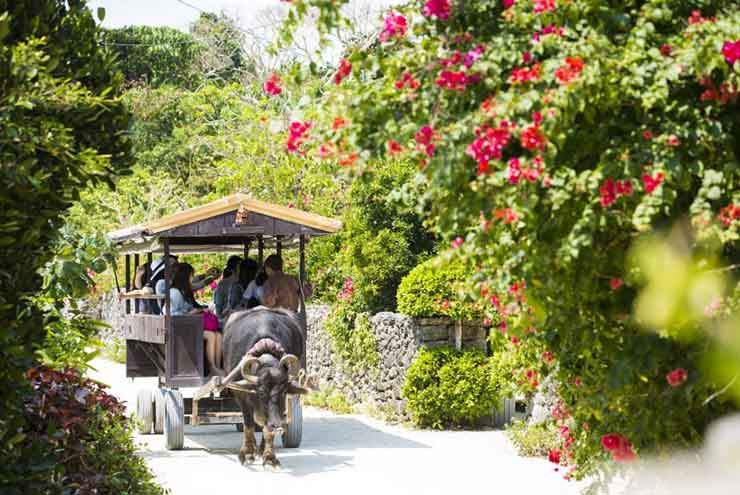 Ishigaki Island is a paradise of endless fun activities and sights.A great example is the rare blue Shiraho Reef in Ishigaki Okinawa National park that ensures terrific sightseeing and fishing.Ishigaki diving also covers a special blue cave, the impressive Kabira Bay, and a natural mangrove monument, to name a few.There are also waterfalls and special Ishigaki snorkeling tours, involving manta rays and sea turtles in addition to exclusive island exploration.
12. Things to do in Miyakojima Okinawa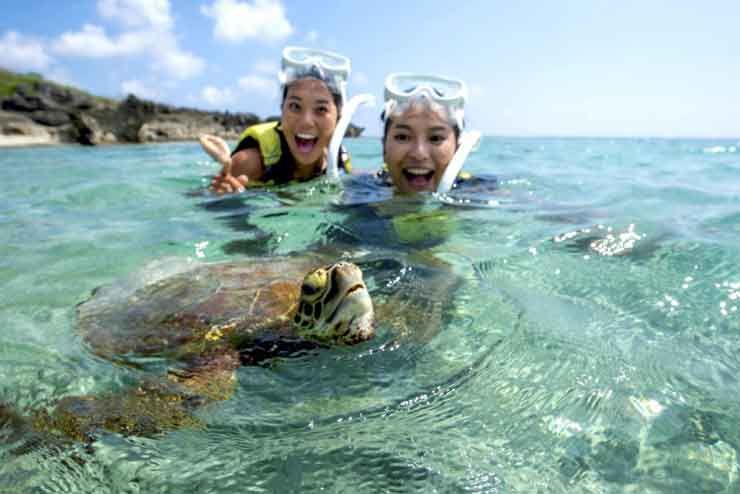 Much like Ishigaki, there are several fun things to do in Miyakojima Island.A special snorkeling tour lets you swim with sea turtles, while another puts the mysterious pumpkin limestone cave of Ryugu Miyagi at your fingertips. Miyakojima diving is without equal, thanks to unparalleled coral reefs, ever-interesting marine life, and filmed scooter diving!
13. Things to do in Okinawa at Night: Tours & Diving Experiences at Night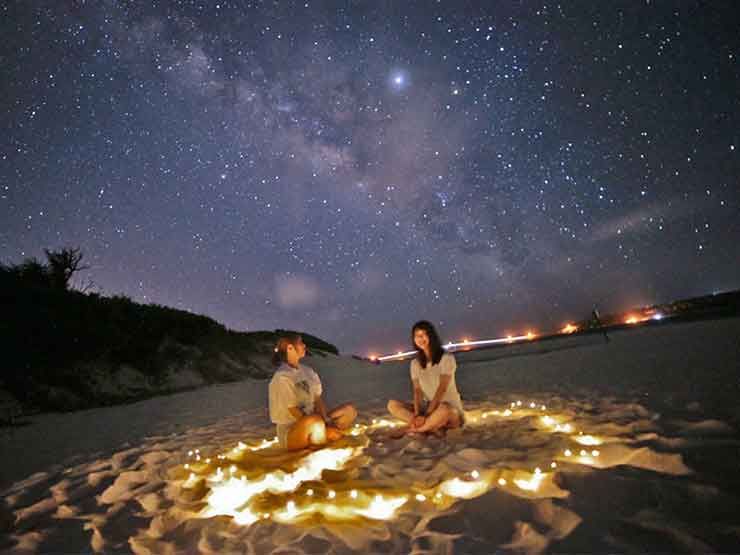 There's plenty in store for night owls with an endless list of things to do in Okinawa at night! Go on a jungle night tour and encounter distinct plants and creatures that can't be found anywhere else. Marvel at the wonders of the night sky with Okinawa stargazing tours and embrace after-hours snorkeling or diving.The Okinawa nightlife is always buzzing with interest, including sunset SUPs, night planetariums, and much more!
14. Feel the Wind and Sea Breeze with Okinawa Cruises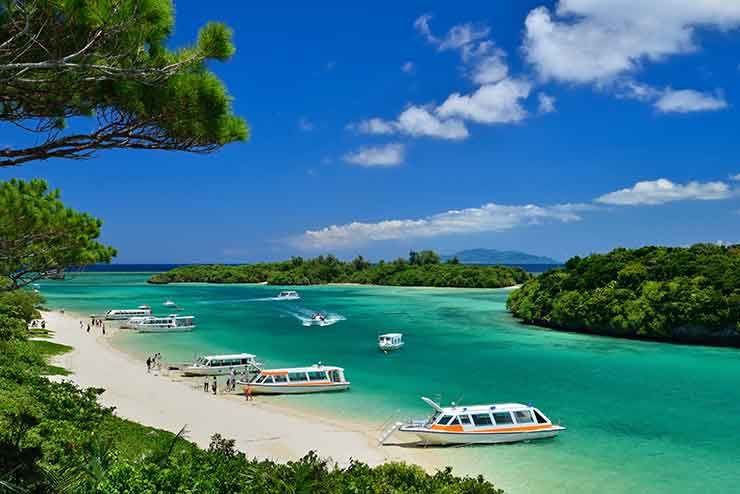 Nothing quite lives up to an enchanting sea that offers the loveliest cruises from Okinawa.Embark on glass boat tours of the legendary Itoman coral, and take up some hoverboarding in Nago right next to some fantastic blue corals. Glass bottom Okinawa boats aside, you' re sure to love the parasailing tours too!
15. ATV & Buggy Ride Adventures in Okinawa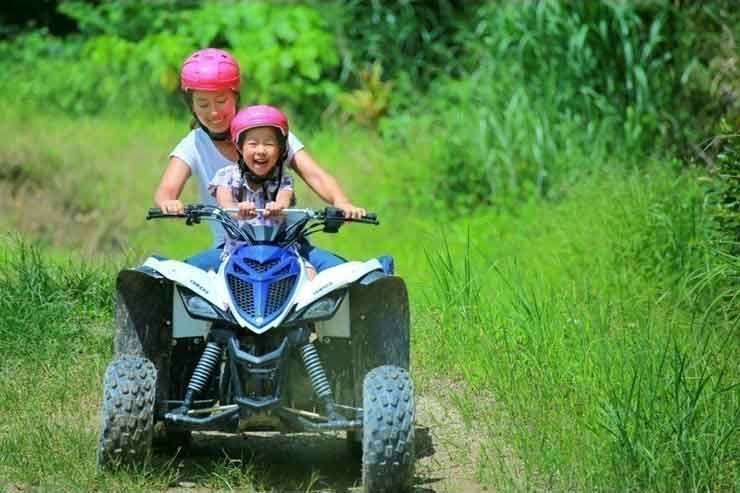 The landscape and forestry are also worth your time, with ATV Okinawa tours pitting you on adrenaline-inducing, four-wheel buggies, and within incredible backdrops. Explore the unfolding nature of Ishigaki Island and breeze through indigenous trees and green fields.What's more, there's also an ATV riding route that features the northern pineapple village!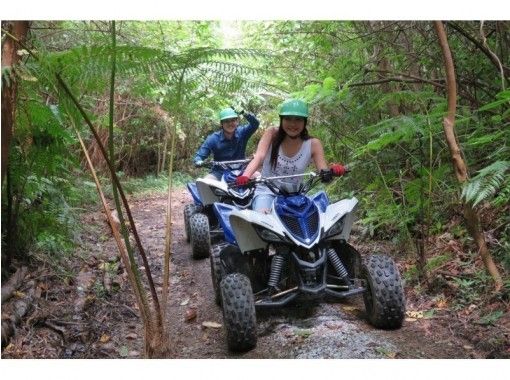 Savor the Thrill of a Fast-Paced Bumpy Ride with Forest ATV Tour in Okinawa
Nago, Okinawa​ ​