Harajuku Omotesando Super Yosakoi on 26th and 27th August 2017 enjoy with Yukata rental!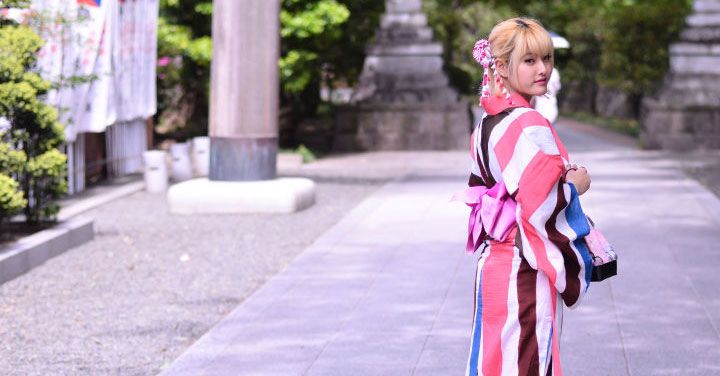 This summer Tokyo will be held in the middle of Harajuku and Omotesando and the inevitable event will be held. "Meiji Jingu Shrine dedication Harajuku Omotesando Original Yoshida Super Yosakoi 2017" to be held in the Harajuku Omotesando and Yoyogi districts as the Meiji Jingu Shrine dedication festival while preserving the tradition of Kochi's Yosakoi festival is held in the Harajuku Omotesando former Yoshii Executive Committee / Shopping Street Promotion Association Harajuku It will be held on Saturday, August 26th and Sunday, 27th (Sunday), 2017, organized by the Omotesando Ceremony! Harajuku Omotesando / Meiji Shrine / Yoyogi Park / NHK former zelkova Namiki street others etc. It was held around public roads etc. Especially from 11:30 to 17 o'clock on August 27 (Sun), traffic control from the Jingumaee intersection of Omotesando to Aoyama street It will take.
Crowds are expected only as a big event of great attention, but there is no choice but to enjoy it as it is held! So at Activity Japan we introduce shops of "Yukata rental" that can be booked cheaply, such as Harajuku and Shinjuku. Speaking of the summer festival, the yukata is mast ♪ And if it is in the middle of Harajuku, it is cute and it must be unqualified ◎

The rental plans for yukata and kimono that you can make reservations are mainly reasonable compared to purchasing yukata, which includes dressed in a set of yukata rental and basic hair set. ◎ In regular courses, when the shop closes in the evening It is safe to return it until around time, but if you use the option of returning the next day you can extend it to the town of the night as a kimono ♪

In addition to introducing here, we also deal in shops that can rent yukata in Tokyo, so please search near your home or near your workplace and select the smoother schedule ◎ In summer in Japan you can wear Yukata You look nice. ___ ___ ___ ___ ___ ___ ___ 0
Yukata rental shop around Harajuku Omotesando
Harajuku Omotesando around Yukata rental popular plan
Harajuku Omotesando surrounding attention plan
Meiji Shrine dedication Harajuku Omotesando Original Yoshi Super Yosakoi 2017 Summary
From 2001, the local shopping street "Shopping district promotion association Harajuku Omotesando meeting" was sponsored and held at the last weekend of August every year in the Harajuku Omotesando and Yoyogi districts as the Meiji Jingu dedication festival, keeping the tradition of Kochi's Yosakoi festival It is Yosakoi Festival.

The Yosakoi festival means Tosa dialect "Please come at night." When "Yosakoi" is made into Kanji, it will be "Night Come", "Night Outbreak", "Evening Together".
About 20 teams from all over the country gathered in Omotesando in 2016, and we showed out the distinctive, hot and warm "Yosakoi Naruko Dance". "Super Yosakoi" which was born in 2001 has reached the 14th time this year, and now has established itself as the largest Yosakoi festival in the metropolitan area.
Venue surrounding map