[Okinawa] dive tour to experience the huge US warship of 70 years ago lying in water depth 45m [1 day / 2 dive]
[Okinawa] dive tour to experience the huge US warship of 70 years ago lying in water depth 45m [1 day / 2 dive]
Plan ID:

6649

Provided by:​ ​​ ​旭潜水技研(アサヒセンスイ)
21,600Yen ~ (tax included)
Fee per adult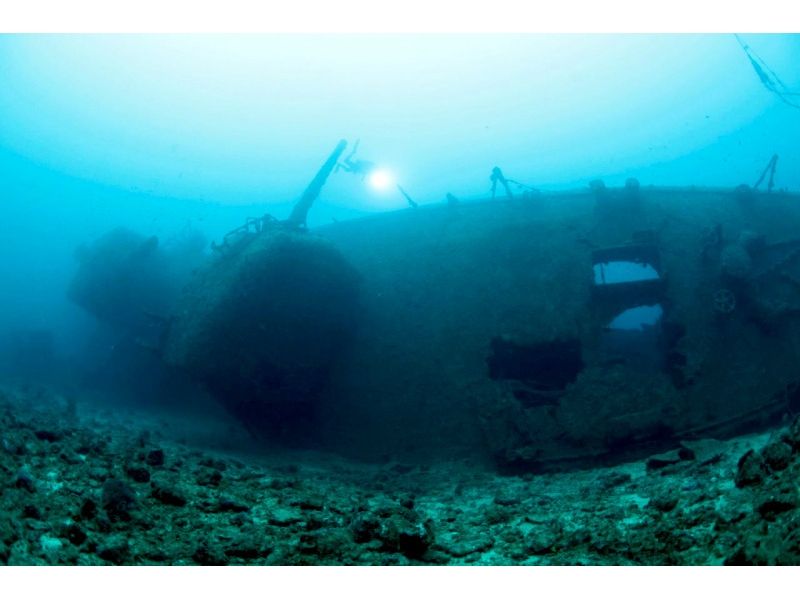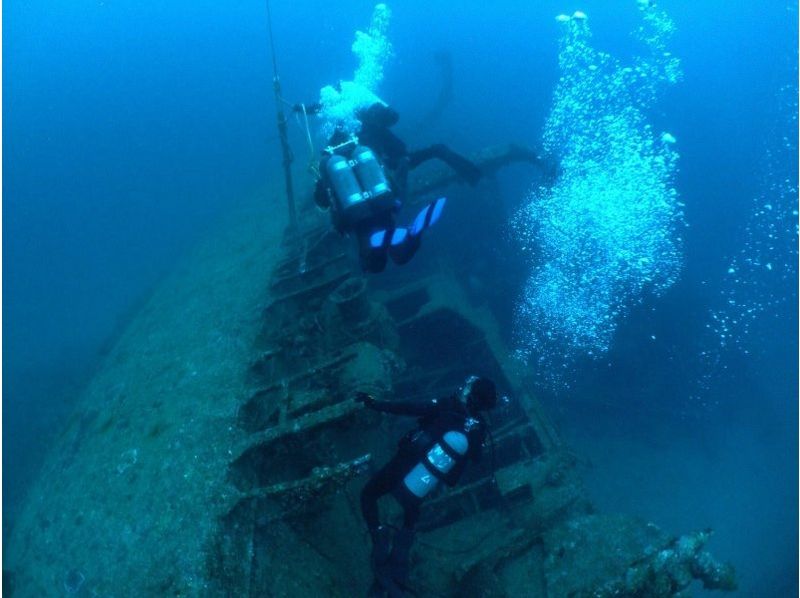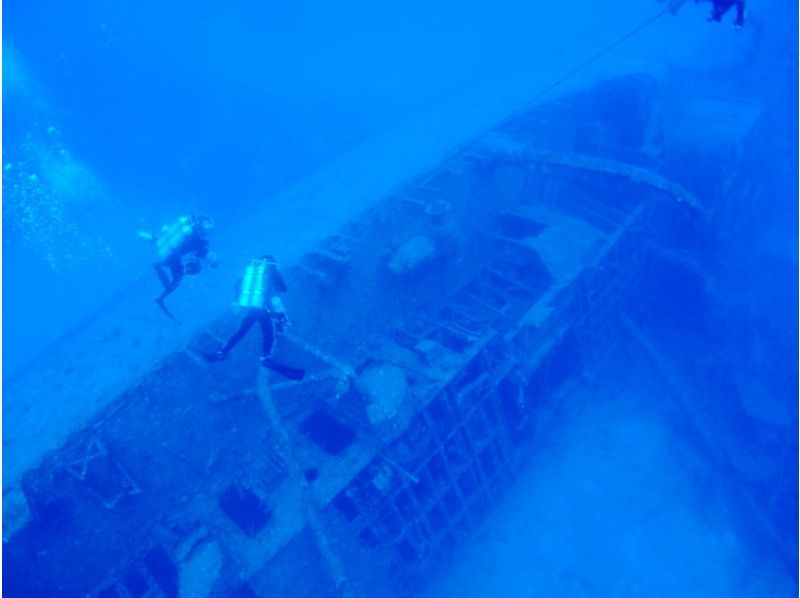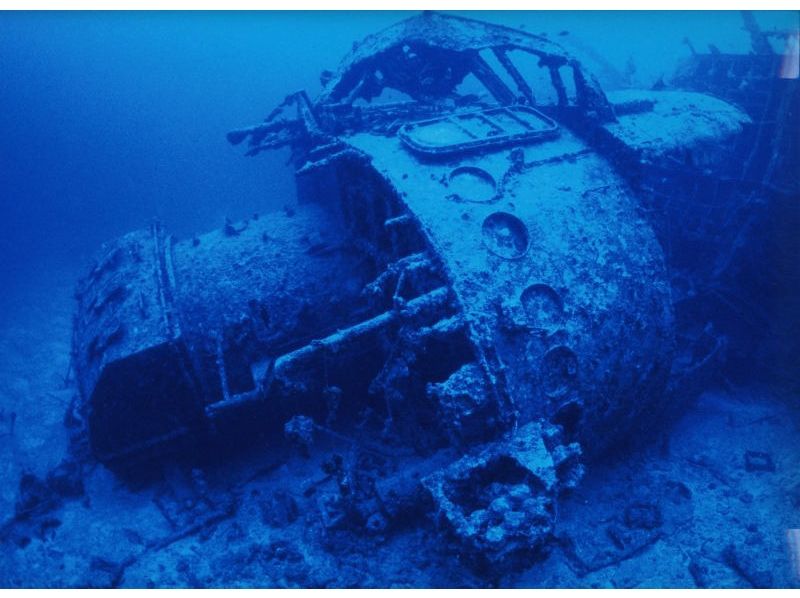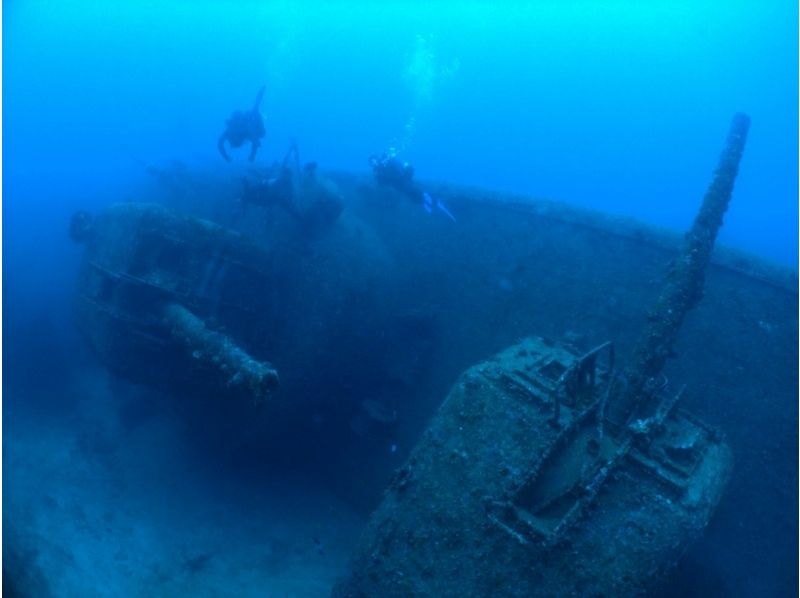 Click on your Preferred Date
Please click on the date of your choice from the calendar.
Time required

2-3 hours

Participating age

Age 18 ~

Number of people who can book

1 to 4 people
Description of plan
Wreck USS Emmons is the past really genuine US warship that sank in the Japanese Army and the battle of Okinawa of the seabed in the Pacific War. It is now enshrined in the northern part of the seabed, 1. Water depth 2. Story 3. state of preservation, all are present in the state than enough to answer the expectations of Wreck diver. Now it becomes a point where you can experience the only authentic and exciting Wreck dive in Japan. To prevent the bends, and the dive at a depth stipulated is.
Also it will correspond to the decompression dive when there is a request.
Limited to only your participation possible person decompression dive training in those who received a thorough self-management of the leadership organization.
Please be sure to offer a data or equipment of the following in advance.

Air consumption data of 1 minute
Dive computer
Underwater slate or underwater notebook
Overhaul log or certificate of the name of the owner equipment and the equipment that was received last time
Die blog book
Signal float or lift bag
45m lines or more of the reel
Received a special professional training veteran guide will be your test
Descent levitation line is the principle of one per person, safety bottle will be installed two each at a time in the 18m and 6m. Furthermore dive guide will make the diving always carry the other one of the safety bottle in diving.
There is a possibility that hazardous materials are left behind
We are making only actively survey dive of Emmons in the prefecture, but there is the fact that warships, there is a possibility that is still left behind hazardous material enough. Fuel and oil, which has been actually loaded in 60 years ago is still a state that remains on board. Therefore briefing content and notes in charge guide divers It is imperative to protect the certainty. Since the depth of water also enters deep thing and the strong flow, please join us blessed with safety measures and dive skills, even their own.
Information
| | |
| --- | --- |
| Minimum number of people | 1 person |
| Number of people who can book | 1 to 4 people |
| Schedule | Regularly |
| Start time | Please contact us. |
| Reservation deadline | Before 3 days |
Access and map
Location
沖縄県中頭郡嘉手納町嘉手納445-5
Assemble point
Please contact us.
How to reach by car
About 45 minutes Route 58 by car from Naha Airport
---
Everyone's experiences0件の体験談
There are no reviews yet
About price
※Prices including all taxes.
※ This is the basic charge.
* Prices may vary depending on the schedule, so please see the price list displayed after selecting the schedule.
Not included in the price
Tools and materials
lunch
About payment / cancellation
About payment
1. transfer
2. cache
3. Credit Card
Payment method
The payment method specified by the operator.
About cancellation fee
From your application date to the course scheduled to start 14 days before date of ※ cancellation charge will not be applied
Course start date within 14 days from your application date ※ 10% of the course fee
Course start date within 7 days from your application date ※ 20% of the course fee
Within two days the course start date from your application date ※ 50% of the course fee
The day before the course start date or the day, ※ 100% of the course fee
Cancellation by operators.
Advance preparation
Clothings and must-bring items
No special requirements.​ ​
About rental items
Scuba diving full equipment rental: 4500 yen
W tank equipment set: 5250 yen
Scuba diving Heavy Equipment Set: 3200 yen
Scuba diving 4-piece set: 2500 yen
Regulator: 1700 yen
BC: 1700 yen
Wet suit: 1000 yen
Dive Computer: 2500 yen
Mask: 700 yen
Snorkel: 500 yen
Fin: 800 yen
Marine boots: 500 yen
※ 1 day fee
Facility information
Changing room
Restroom
shower
Parking Lot
Locker
Others
| | |
| --- | --- |
| Matters require attention | Participate in the diving course after the airplane boarding is not a problem, but in the day of the airplane boarding and will not be able to participate in the experience diving and the fan diving course. |
---
---
ファンダイビング(ライセンス必須)をエリアから探す
21,600円~(税込)
Fee per adult
Time required

2-3 hours

Participating age

Age 18 ~

Number of people who can book

1 to 4 people
When you book this plan 200 pt I will save it!