【Tokyo · Okutama】 Canyoning (Big Mononoke Course)
Plan ID: 00413 It provides:Canyons canyons Okutama
9,500yen~​ ​(tax included)
Fee per adult
Plan ID:

00413
Tokyo / Okutama
canyon rafting
Transfer Yes
Empty-handed OK
Rain departs Allowed
Starting time

09:15

13:30

Participating age

13 years old ~

Time required

3-4 hours

ScheduleApril 29 - October 22
Assemble point Look in GoogleMap
今年37歳になる、親友3人で参加したキャニオニング。普段はプールでも遊びますがたまには&。ということで、初のキャニオニングに友人も大絶賛!自然の中で遊べる岩のスライダーや、川への飛び込み! 崖の高さは3m級5m級とありましたが、初対面ですが信頼できるスタッフの方々の存在もあり安全に飛び込めると皆さんも感じれると思います。 ちなみに今回は男同士でしたが、女子といっても楽しめる事は間違いないと思います。 スタッフの皆さん、本当にありがとうございました! また行きまーす!
Description​ ​
It is a full-fledged canyoning course. I go upstream from the mononoke course and go down with a falling descent with a waterfall. Natural slide, dive and zip line available!
All of canyoning is, taste even half a day, a valuable course!
Suitable for the adventure named Canyoning, it is a plenty course with well-balanced elements of canyoning, making full use of hanging descent, slider and dive. Start from the upper stream than Mononoke Course.
---
Information
Minimum number of people
1 person
Number of people who can book
1 person~
Schedule
April 29 - October 22
Assemble time
4 / 29-6 / 30, 10 / 1-10 / 22 <afternoon> 13: 30
7 / 1-9 / 30 <AM> 9: 15 <Afternoon> 13: 30
Assemble point
Canyons Okutama Base
Yubinbango198-0102
54-1 Kawai, Okutama-machi, Nishitama-gun, Tokyo
* Please enter "Seseragi no Sato museum" in car navigation system.
Reservation deadline
3 days before
---
Regarding advance preparation
About clothings and must-bring items
Swimwear, bath towel, insurance card (copy permitted)
For contact use ... please have a spare contact lens
Persons using eyeglasses ... Disposable contacts are recommended for injury prevention
About rental items
The rental of special equipment is included in the tour price.
---
Facility information
Changing room
toilet
shower
Hot spring
Locker
Hairdryer
Parking Lot
convenience store
Supermarket
---
Access and map
location
〒198-0102 東京都西多摩郡奥多摩町川井54‐1 *カーナビには「せせらぎの里美術館」と入力してください。
How to reach by car
① From Tokyo direction ... Central Expressway Hachioji JCT ~ Central Route Sunrise IC ~ National Route 411
② From Saitama area ... Kanegoshi Expressway Tsurugajima JCT → Area Central Ome IC IC ~ Ome city · Ome road
How to reach by train
JR Ome Line "Otaki Station"
※ I will pick you up from Otaki station. (Reservation required)
---
time schedule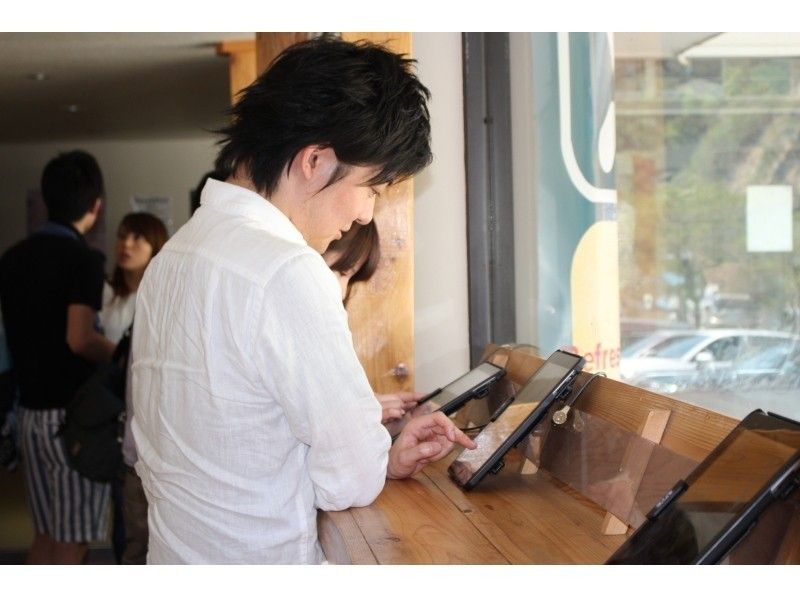 09: 15
The reception desk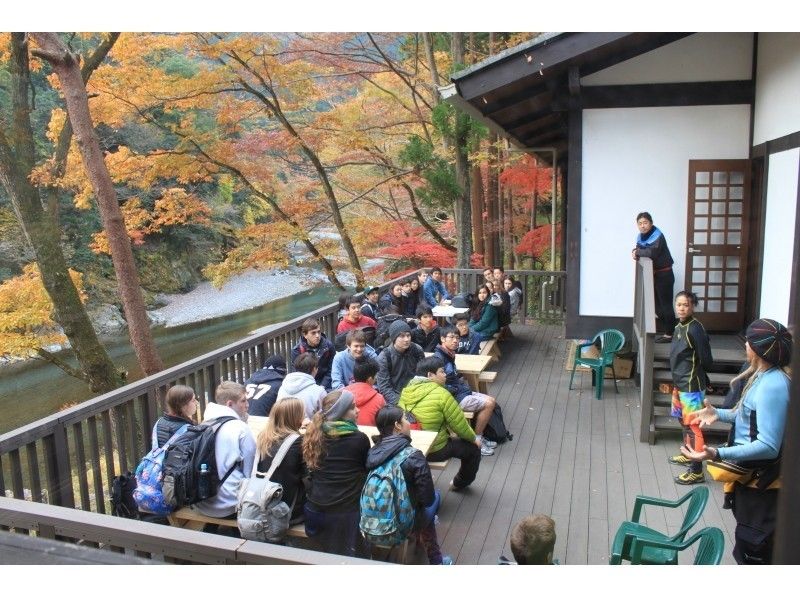 09: 30
Tour and safety explanation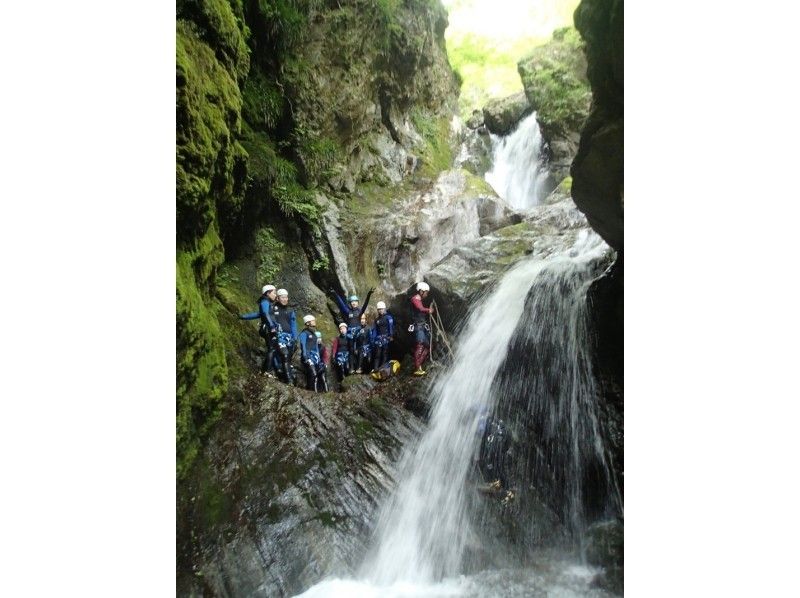 10: 15
To the canyoning course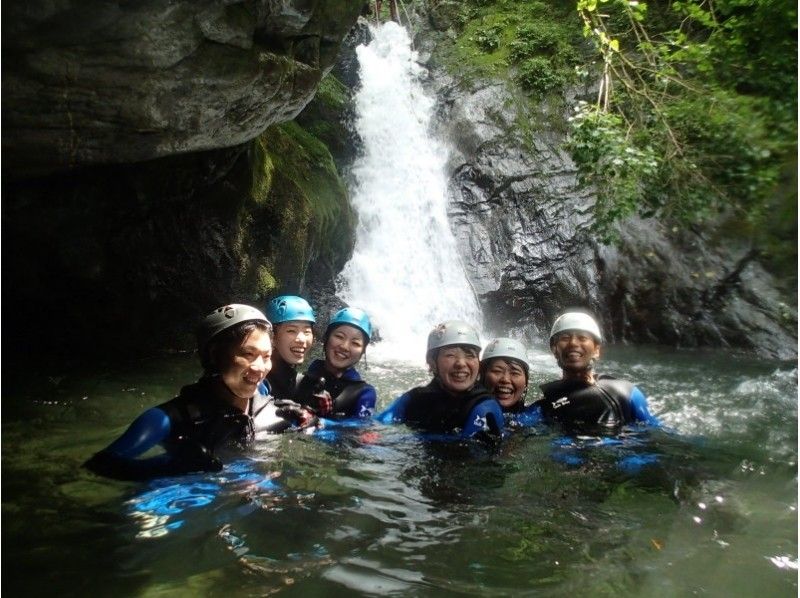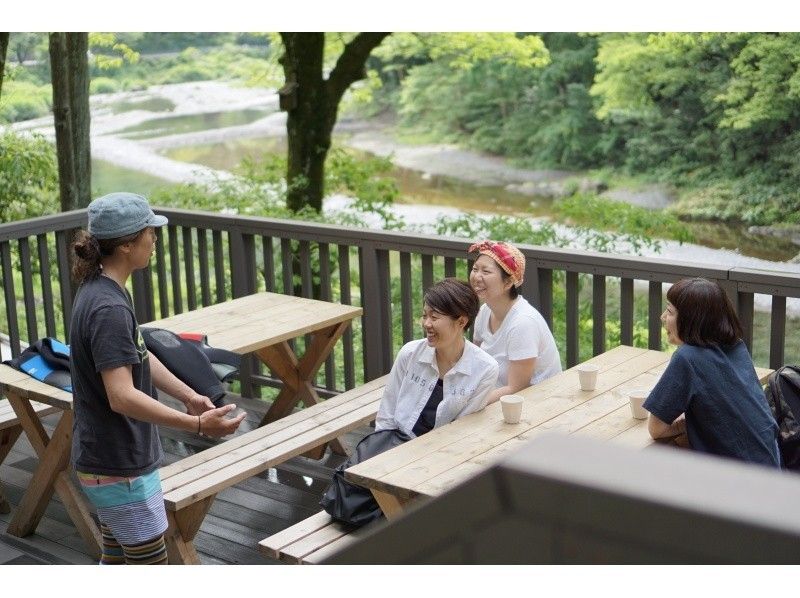 ---
Price list
Basic charge
| | |
| --- | --- |
| Adult / person 9,500yen | 13 years old - |
※Prices including all taxes.
※ The above is the basic charge.
* Prices may vary depending on the schedule, so please see the price list displayed after selecting the schedule.
---
---
About payment / cancellation
About payment
Please pay on site on the day.
Payment method
The payment method specified by the operator.
About cancellation fee
Reservation cancellation due to customer's convenience (including reduction in number of people)
15 to 7 days ago: 20% 6 days to 2 days ago: 30% previous day: 50% day: 100%
※ Please have plenty of time in your time, please take care. In addition, even if you can not join the tour in time for the start time, it will be treated as cancellation on the day. Please note that 100% cancellation fee will be charged.
Cancellation by operators.
· It is a rainy schedule. However, depending on bad weather and water volume, there are things that can not be held, so we may suspend it. Please acknowledge it beforehand.
---
Other
Matters require attention
■ Canyoning is an outdoor tour to perform in nature, is held in a natural phenomenon, there are many uncertain factors, such as weather. This property on, you can not bear the safety 100 percent of the responsibility of the participants. That there is a self-responsibility also to everyone of the participants, it has been confirmed on the day. (※ For accidents during the tour, will be applied insurance that are subscribed. However, this insurance is not intended to be all the medical expenses cover.)
Other notices
· The age of participation of Canyons Tours is from 13 years old.
· Please contact us beforehand if you are under 20 years old among participating customers. For those under the age of 20, the parents' signature will be required for the documents to be filled on that day. If parents are not with you, we will send you the documents in advance. Please note that if you do not have a signature by parents you can not participate in the tour.
· If you are pregnant does not offer participation in the tour.
· Whoever is being served alcohol regardless of its quantity can not participate in the tour. Also, if you can not attend the tour on the same day due to drinking, it will be canceled on the day.
Everyone's experiences
Although it was in Tokyo, I was able to spend the best spectacular views and fun time!
Canyoning that three friends who will be 37 this year participated. I usually play in the pool but sometimes &. That's why my friends also praised the first canyoning! Sliders of rocks that can be played in nature, plunge into the river!
Although the height of the cliff was 3 m class 5 m class, although it was the first meeting, I think that everyone can feel that there are people of reliable staff and they can jump safely.

Incidentally, this time we were male-female, but I think that there is no doubt that you can enjoy girls even if you say girls.
Everyone of the staff, thank you very much!
I will come again!
Joined date: August 2017
canyon rafting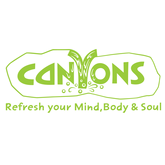 Reply comments from operators
Thank you very much for participating in the Canyons Okutama Tour this time. We will continue to make every effort to satisfy our customers. We are looking forward to seeing you again. .
Couple
family
And friends
Stress relief
First try
3 hours from home, on weekdays off, the first canyoning that I ordered my husband to pick up a nursery school and ask for dinner, a bath and a house! Although I participated by schedule on a schedule basis, I really enjoyed myself! I definitely want to go again!
Joined date: August 2016
canyon rafting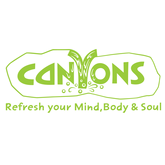 Reply comments from operators
Thank you very much for participating in the canyoning tour this time.
Have you refreshed in nature?
Next time please try other challenges by all means.
We are waiting for all of our staff to come again. .
Couple
family
And friends
alone
Stress relief
Rainy weather
First canyoning! It is! It is!
It was my first canyoning, but it was an easy-to-understand explanation and a fun course. I was impressed that there is such a nature in Tokyo. I thought that there was no mistake on fun, but it was a long time since I was excited so excited. The landscape was also good, I took a lot of negative ions and it became a good holiday.
Participation date: September 2014
canyon rafting
Couple
And friends
Stress relief
First try
9,500円~(税込)
Fee per adult
Included in price
Rental fee, guide fee, insurance, photo of exclusive equipment
When you book this plan 87 pt I will save it!
| | |
| --- | --- |
| | Starting time 09:15 13:30 |
| | Participating age13 years old ~ |
| | Time required 3-4 hours |
| | ScheduleApril 29 - October 22 |
| | Assemble point Look in GoogleMap |