【Shonan / Zushi】 Let's go for a sea kayaking and go eat seafood. With lunch
プランID:03566 提供:LOUNGE EVER (lounge EVA)
12,960円~​ ​(tax included)
大人1人あたりの料金
プランID :

03566
Kanagawa / Yokosuka Zushi-Hayama Miura
kayak
Empty-handed OK
Meal
ドリンク付き
1 person participation Allowed
プライベートツアー
エコツアー
Charter Allowed
Rain departs Allowed
アクティブ爽快
自然満喫リラックス派
Starting time

09:30

Participating age

12 才~

Time required

On the day more than 6 hours

ScheduleRegularly
Assemble point Look in GoogleMap
Description​ ​
For the first time of a person who also join us who can 1DAY sea kayak tour. After practice in shallow waters, I will go out on a little adventure to sea!
Lunch is 100 times delicious to eat outdoors! In women's journey, to the sea date, private full sense because a small number of people system.
Scenery viewed from the sea is also another world, you can experience the best of relaxation. It will be about 6 hours of the program of the 10 o'clock start to 15 at dissolution.
Safety because a small number of people system, peace of mind. For the first time of sea adventure
You can experience a day sea kayak tour of beginner ~. Or a coffee break and landed on a desert island, or gotten to lunch the fish dishes were caught in the fishing port, private sense of There is also a safe and secure because it is a small number of people system. Depending on your level and on the day of sea conditions we offer the best plan.
You can enjoy in the picnic mood.
Riding in sea kayaking, scenery to see from where grazing sea level is impressive. Lunch under the healed want person with a little adventure sun during the day and slowly nature also .... Let's spend the holiday and fulfilling everyone smile!
Woman to be popular! Clean, comfortable facilities.
Today's drink all you can drink in the facility the second floor of the lounge. Freshly baked waffles and homemade pork curry is also popular. After rising from the sea, please spend a relaxing time in the lounge. Have also attached bath towels for the visitor, shower, locker room is clean, comfortable space. For women it is very popular.
---
Attractions of the plan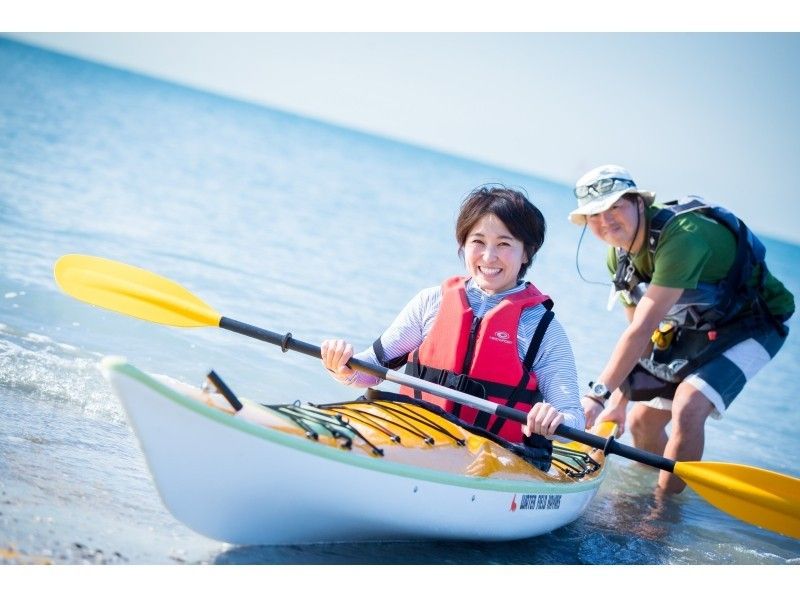 With for the first time, even fun guide Veteran guide and that you are familiar with the sea we will propose the best course of the day.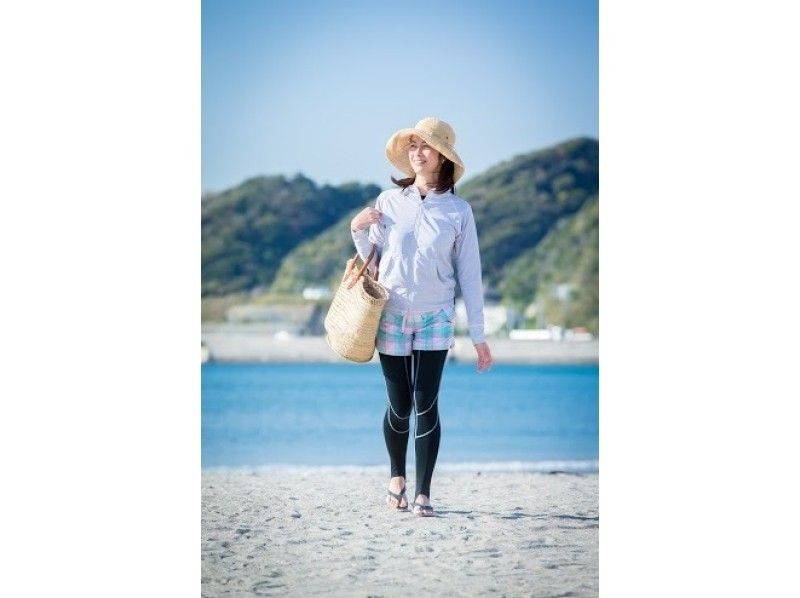 Wear free service Ware of any kind rental available for free (reservations required), so you can enjoy the fun and sea kayaking in winter.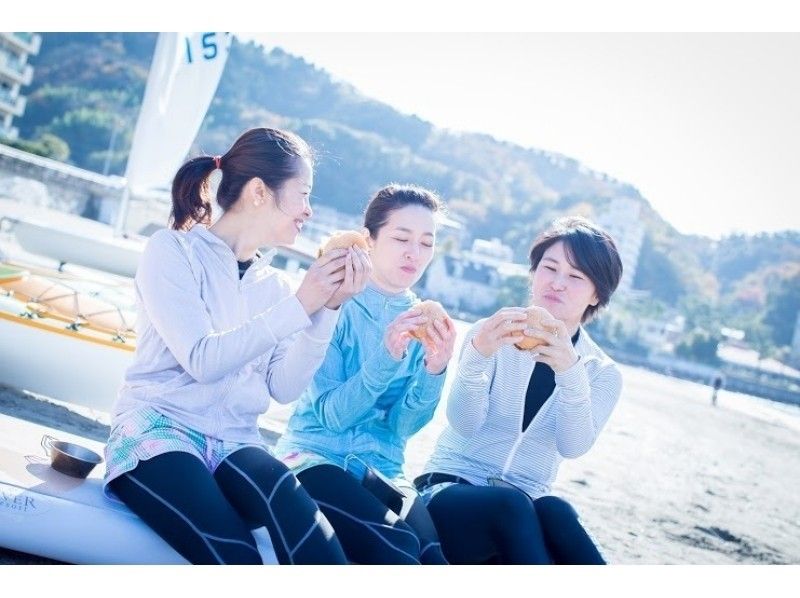 Delicious lunch in the sun. Lunch is also recommended at the beach with your lunch.
Sea kayaking is a vehicle to travel. Embark on an adventure in the advances if Dase rowing slowly breeze sea kayak.
Landing on a desert island. Coffee break in the uninhabited island If you're sea conditions.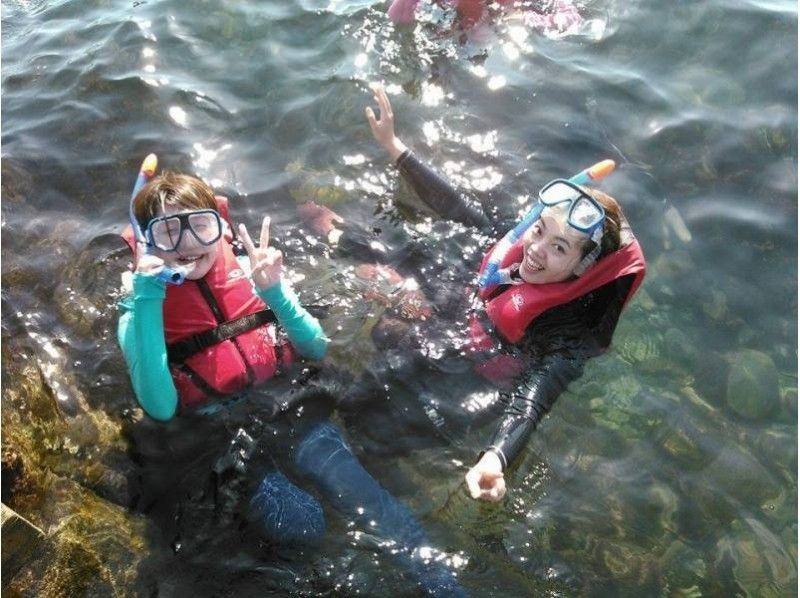 Summer with a snorkel set. Surprised to transparency of the imagination more than the sea. It will jump involuntarily.
---
Information
| | |
| --- | --- |
| Minimum number of people | 1 人 |
| Number of people who can book | 1人〜6人 |
| Schedule | Regularly |
| Assemble time | 9:30 |
| Assemble point | Set in the lounge Evergreen second floor |
| Reservation deadline | The day before, until 5 PM |
---
Regarding advance preparation
About clothings and must-bring items
Even when wet good underwear or bathing suit
Summer water-repellent shirts and shorts (also recommended long sleeves and sheer leggings to prevent sunburn)

(Spring and autumn and winter clothing)
・ウエットスーツの下に着る、濡れても良い下着または水着 (タイツや保温性下着も防寒対策にはおすすめです。)
Neck warmer and such as knit hat that Ooeru to the ear

Even when wet good shoes (some of the heel)
A copy of the insurance card
Sunscreen
hat
About rental items
Life jacket (Free)
Rental ware (free people of the reservation plan booking)
Rental shoes (free people of the reservation plan booking)
---
Facility information
Changing room
toilet
shower
Hot spring
Locker
Hairdryer
Parking Lot
コンビニ
スーパー
---
Access and map
所在地
Kanagawa Prefecture Zushi Shinjuku 1-4-28
How to reach by car
Facing the Hayama Kamakura direction than Yokohama Yokosuka road "Zushi IC", about via the Zushi Shindo 3km
Note: There is no facility parking lot. Please use the nearby coin parking.
How to reach by train
Zushi Station, a 15-minute walk from Shin-Zushi Station.
If you take a bus, JR "Zushi Station" east exit 3 bus stop "coast around Hayama bound", please take the Keikyu "Shin-Zushi Station" South Exit 2 bus stop "coast around Hayama bound". "Fujimi Bridge" get off a 3-minute walk
その他の方法でお越しの方
About 60 minutes at / JR Yokosuka line from Tokyo station
About 59 minutes from Shinjuku station / JR Shonan Shinjuku line
About 35 minutes from Yokohama station / JR Yokosuka line about 30 minutes by Keikyu Line 30 minutes
From Omiya station / JR Shonan Shinjuku Line Approximately 91 minutes
---
time schedule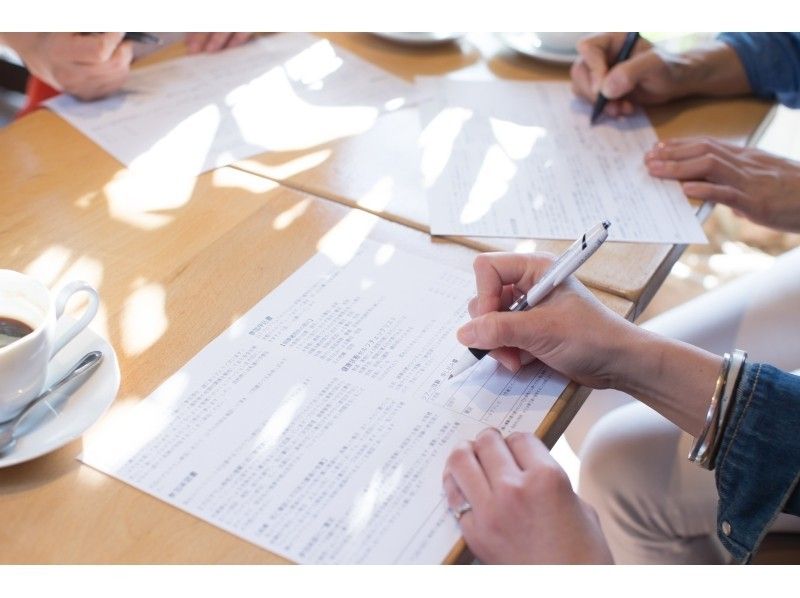 09:30
ラウンジエバーにお集まりください。
ようこそ!エバーリゾート「ラウンジエバー」へ 冷たい・温かいお茶を飲みながら、お申込み書類にサインを頂きます。 新宿駅からJR湘南新宿ラインで約59分。 横浜駅からJR横須賀線で約35分 京急線で約30分 駅から海を目指して徒歩15分で到着です。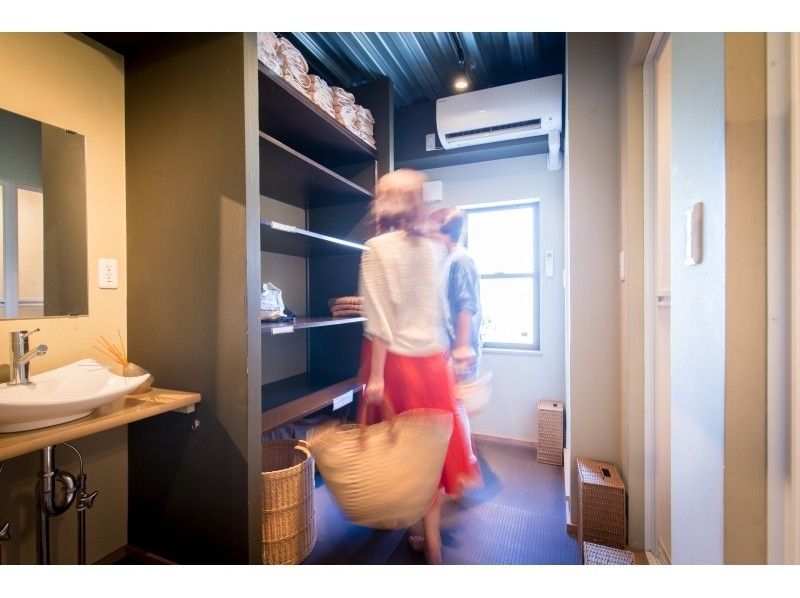 09:45
3Fパウダールームへ
男女別のパウダールームはそれぞれ、温水シャワー、ウォシュレット式トイレ、と更衣室。 メンバー用、ビジター用バスタオルも完備。シャンプー、リンス、ボディーソープ、洗顔フォーム、 マウスウォッシュ、ドライヤーなどのアメニティも充実。冷暖房完備の清潔、快適な空間は大変ご好評頂いております。 貴重品ロッカーもございます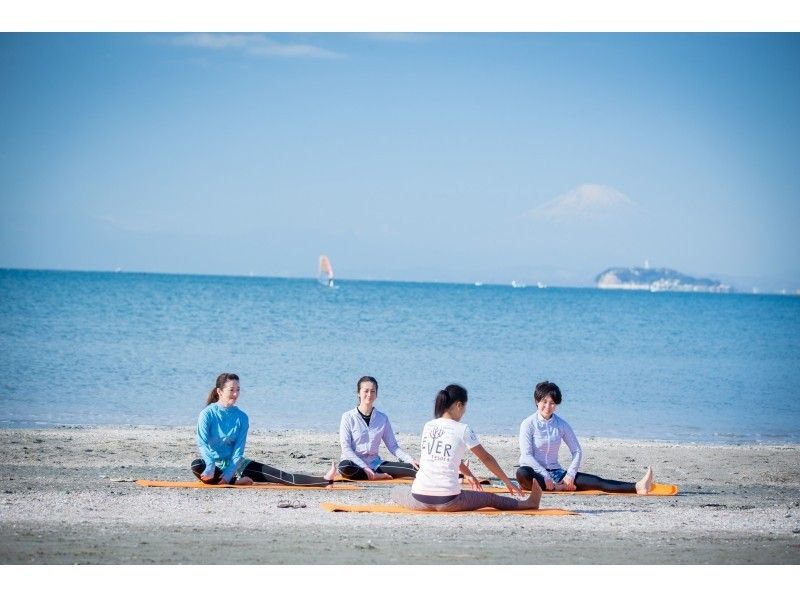 10:00
WARMINGUP
準備体操。波音を聴きながら、自然の空気をいっぱい吸い込んで エバーリゾート「ラウンジエバーでは」ビーチヨガも不定期開催しております。 ご希望のお客様はカヤック体験前、もしくは体験後のビーチヨガにもご参加頂けます。 詳しくはお問い合わせください。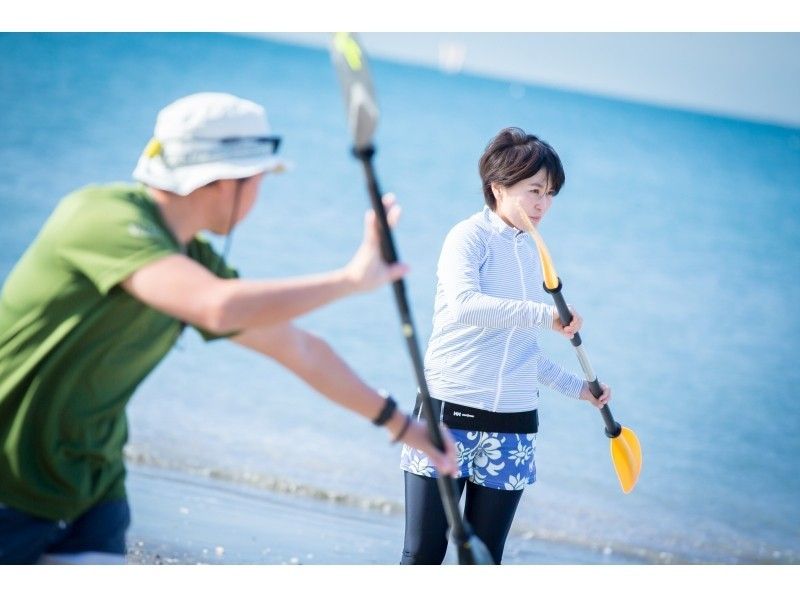 10:10
BEACHLESSON
ビーチでレクチャー。 シーカヤックの乗り方、パドルの使い方など丁寧にご案内致します。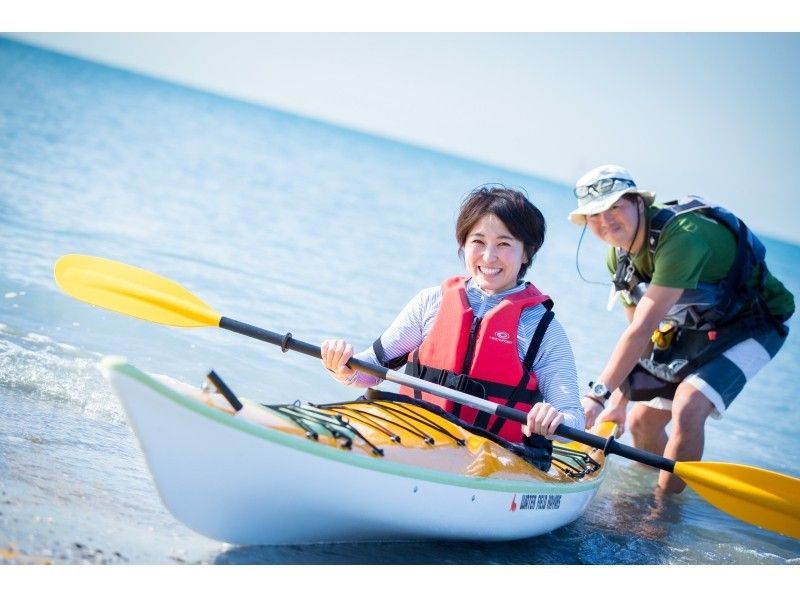 10:30
PADDLEOUT
インストラクターに支えられながら、まずは浮遊感をお楽しみください。 そして、出発! 後は楽しむだけ! 一番大切なのは・・・「笑顔」です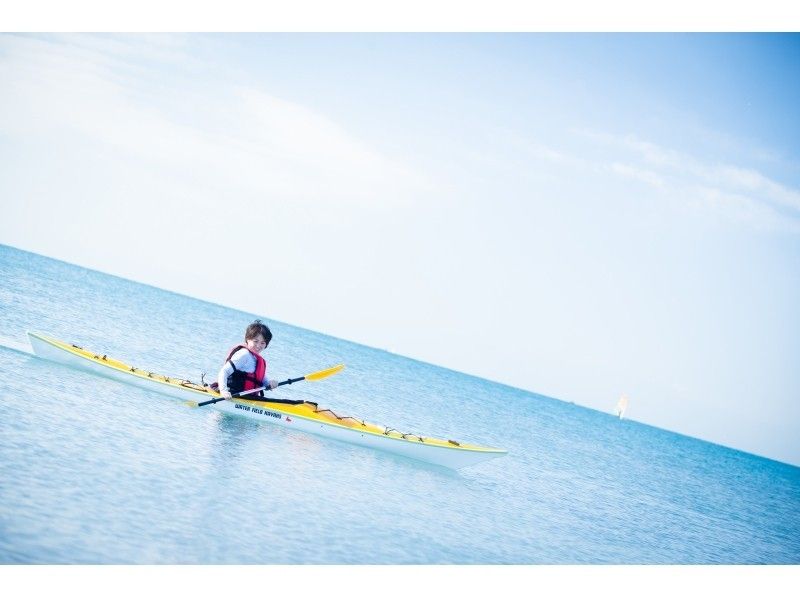 10:45
CRUISING
Once you are comfortable in the shallow waters, starting to finally adventure!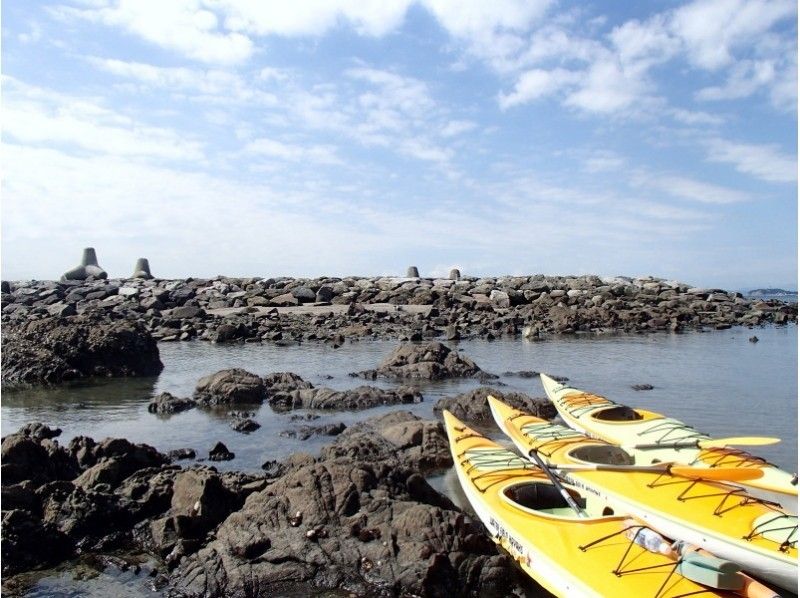 11:20
COFFEEBREAK
A little break.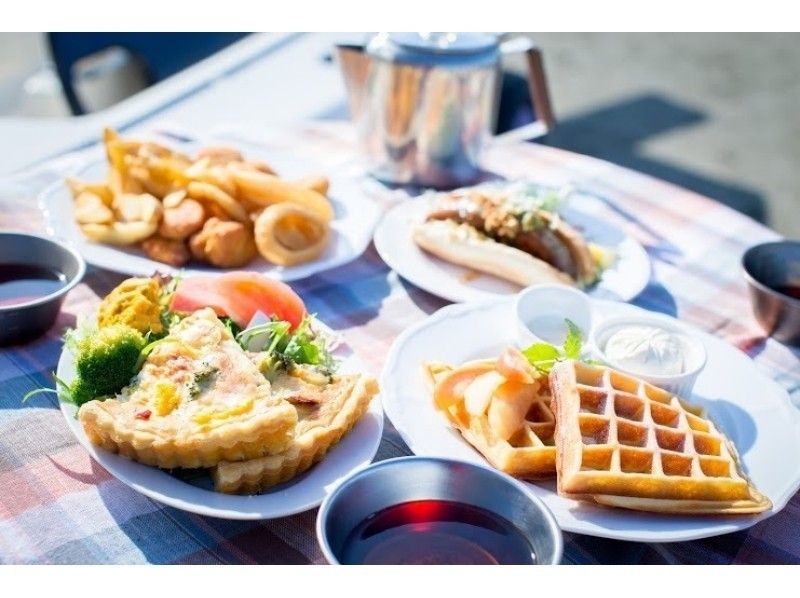 12:00
LUNCH TIME
青空の下、美味しいランチをいただきます。 (写真イメージ)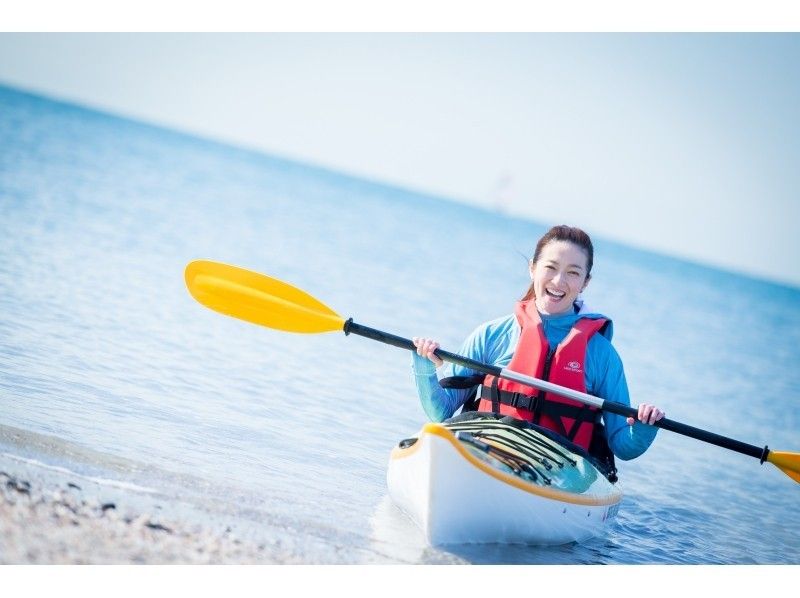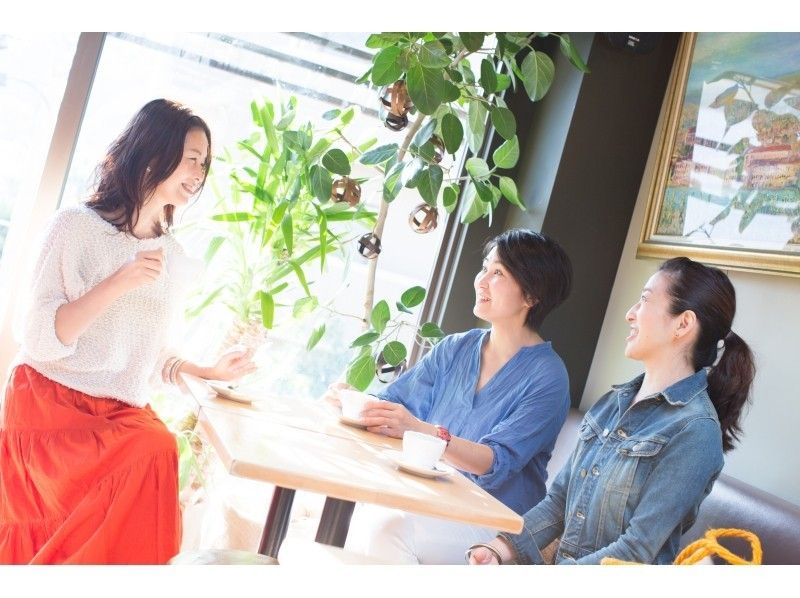 15:10
海遊びの後はラウンジ内でビーチでもゆっくりおくつろぎください。
In 2F club lounge service today's drink. After enjoying in the sea Relax in the club lounge and the beach. Boast of taste "pork curry" also recommended that handmade from Lou. Glass of wine or draft beer also sells.
---
Price list
Basic charge
| | |
| --- | --- |
| Adult / person 12,960yen | Guide fees, insurance premiums, rental fee, lunch cost included |
※Prices including all taxes.
※上記は基本料金になります。
※日程によって料金が異なる場合がございますので、日程を選択した後に表示される料金表をご覧ください。
---
---
お支払い・キャンセルに関して
About payment
It will be the day of the liquidation, but please understand it will be cash only.
Payment method
The payment method specified by the operator.
About cancellation fee
In the case of cancellation by the customer convenience, it will be charged a cancellation fee of our regulations below.
If you would like the dates and number of changes and the like, please consider re-booking of as much as possible as soon as possible to the transfer date.

In the case of the day of cancellation, 100% of the price
In the case of the day before of after noon cancellation, 50% of the price
If your reservation is made and later canceled, I am sorry, I will refund your money minus the refund fee.
Cancellation by operators.
Depending on the situation of the sea, such as rainy weather there is that I am allowed to consider it as discontinued.
Thank you for your note.
---
Other
Other notices
If impossible held by the weather I will ask the re-reservation date of transfer.
I will absolutely If transfer is not possible to give a full refund.
みんなの体験談
比較的新しい建物なので、シャワー室などが他より快適で良かったです。
また、少人数制のお陰である程度人数集まれば貸切ツアーになり自由に動けたおかげで、
みんな満足してました。ありがとうございます。
参加日: 2017 年 05 月
Stand Up Paddle Board (SUP)
kayak
初心者家族三人、しっかり面倒を見ていただきました。
一日たっぷりと遊べて、指導も丁寧で安心してお任せ出来ました。
雰囲気も大変よく気遣いすることもなく、とても満足です。
ぜひ、また利用したいと思います。
初めてシーカヤックを体験してきました。
操作が簡単なので、初心者でも安心して体験できます。
ただ見た目によらず、意外に体力使います。。。

やるなら10月がおすすめ。
空気が澄んでいるため富士山も見えるらしいです。
ガイドの方が周辺の説明をしてくれるので、見える景色が変わりますね!

ちなみに、併設してるカフェのカレーは絶品なので食べるべき。
12,960円~​ ​(tax included)
大人 1 人 あたりの料金
Included in price
体験料、ガイド料、昼食費、保険料、レンタル代(カヤック装備一式、ウェットスーツ、マリンブーツ、ライフジャケット)、ペットボトルの水1本、 シャワー時のタオル、施設利用料、消費税、本日のソフトドリンク付き!(2Fラウンジでご利用いただけます)
このプランを予約すると 120 pt 貯まります!
| | |
| --- | --- |
| | Starting time 09:30 |
| | Participating age12 才~ |
| | Time required On the day more than 6 hours |
| | ScheduleRegularly |
| | Assemble point Look in GoogleMap |