[Shiretoko-snow mountain tour] winter of Shiretoko Nature Experience 1-day course [snowshoe, ice floe Walk]
プランID:03373 提供:Shiretoko Nature Office (Shiretoko Nature Office)
11,000yen~​ ​(tax included)
小学生以上1人あたりの料金
プランID :

03373
Hokkaido / Abashiri, Kitami, Shiretoko
Snowshoe
drift ice walking
Transfer Yes
Rain departs Allowed
Starting time

09:00

Participating age

6 才~

Time required

On the day more than 6 hours

ScheduleJanuary 21 to March 26
Assemble point Look in GoogleMap
Description​ ​
In the winter of natural experience one day course will guide you throughout the day in plenty of content that combines all the winter of animal watching and winter activities that go out to look for snowshoe hiking and ice floe walk (MEPS) Steller's sea eagle and white-tailed sea eagle.
There are cases where the period and details are subject to change depending on the situation of drift ice
You can drift ice walk in Japan, Shiretoko only!
Are closed in the winter and say when the ice and snow of the Shiretoko, nothing is like a strong image that do not, the world is just one very beautiful spread in there.
Sea also pure white in the drift ice, mountain also pure white, this scenery is superb view of only Shiretoko in Japan.
Recommended for those greedy that want to enjoy the drift ice walk or winter of Shiretoko
Drift ice walk is the play of the winter of Shiretoko unique! Since wearing a waterproof suit from the top of the clothes you do not need special preparation.
In addition to walking with snowshoes also, please taste all means what can be experienced because Shiretoko and go out in search of wild animals.
It's What Snowshoe? ?
Snowshoeing is also referred to as the West snowshoe, is a tool to be mounted on foot for walking on snow.
Less likely to sink even on a soft fresh snow, it is that easy to handle even the first one features.
Very is good feeling and walk on the snow fluffy.
---
Information
| | |
| --- | --- |
| Minimum number of people | 1 人 |
| Number of people who can book | 1人〜10人 |
| Schedule | January 21 to March 26 |
| Assemble time | 9:00 |
| Assemble point | Our office (Shiretoko Nature Office) set (in the case of Utoro accommodation, go up to the pick-up to each hotel) |
| Reservation deadline | Up to 5 days before |
---
Regarding advance preparation
About clothings and must-bring items
【Baggage】
Zach (those evil of both hands)

[Clothes]
Outerwear (up and down), hat hiding of ears, gloves, thick socks (can be wear pile)

[Things would be better there was other]
Sunglasses, water bottle (PET bottle also available), sunscreen
About rental items
● ski wear: 1000 yen
 冬用長靴:無料
 手袋・帽子:無料
※ There is a limited number. Please If you would like notice at the time of booking.

● binoculars: Free
---
Facility information
Changing room
toilet
shower
Hot spring
Locker
Hairdryer
Parking Lot
コンビニ
スーパー
---
Access and map
所在地
Hokkaido Shari-gun, Shari-cho Utoro east 365
その他の方法でお越しの方
We will pick you up for Utoro hot spring district as a rule.
Please be advised that you can not pick up and transfer from Rausu and Shari Town.
Animal watching in winter is departure and arrival from each hotel in the Utoro area.
---
time schedule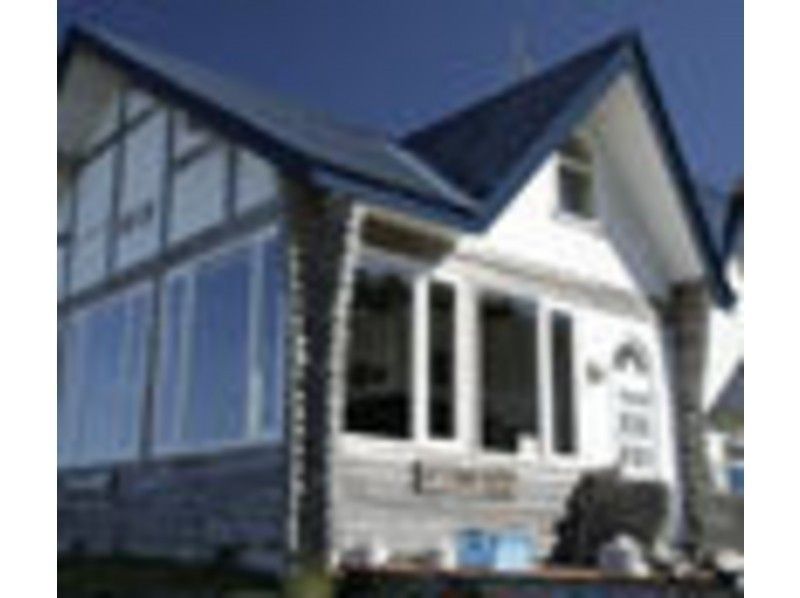 09:00
弊社事務所集合(ウトロ地区ご宿泊の場合は、各ホテルへお迎えに上がります) 出発前に、1日散策する上での注意事項などをご説明します。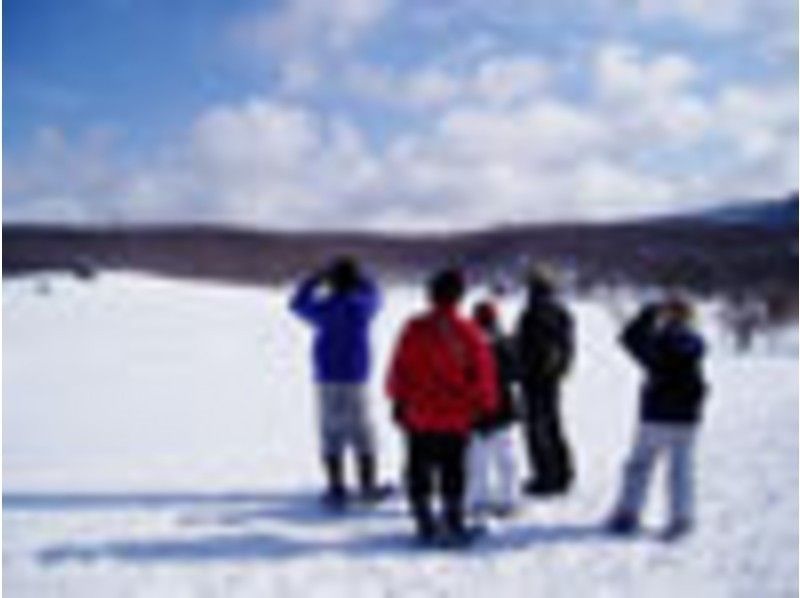 09:15
知床自然センターへ移動し、スノーシューを足に取り付けます。 その後フレペの滝遊歩道へ、約2kmの冬の遊歩道を散策します。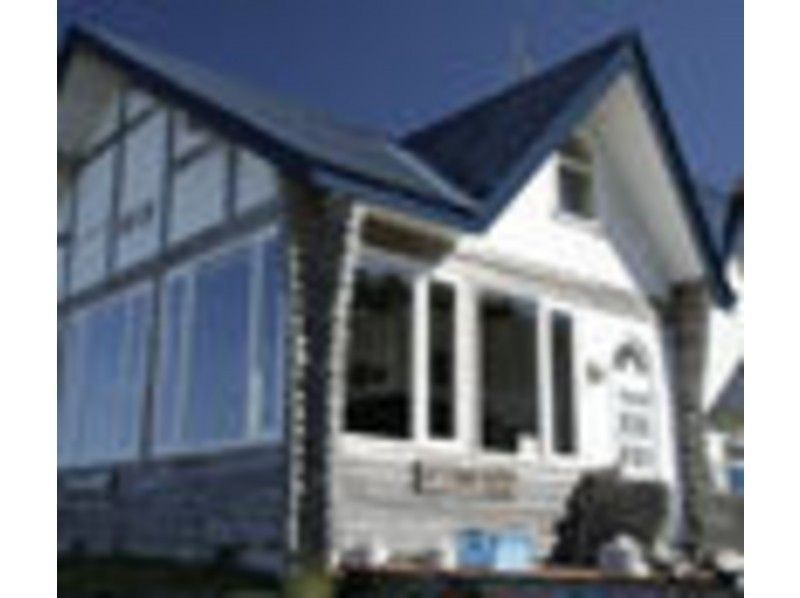 12:00
Lunch in the dining punished in Utoro (will transfer to the lunch location of your choice)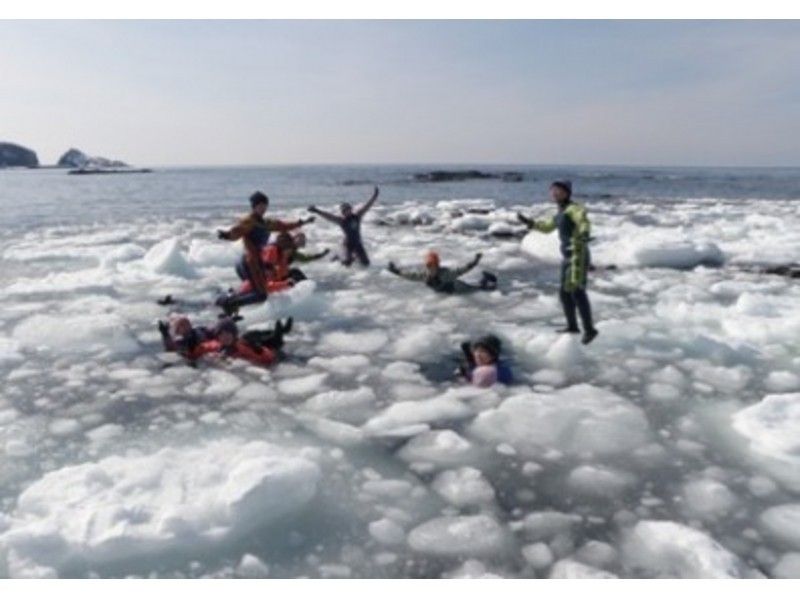 13:00
Opposite to the MEPS of office in Utoro harbor, make the ice floe walk wearing a dry suit. (For drift ice walk, rather than our staff, staff of the MEPS will guide.)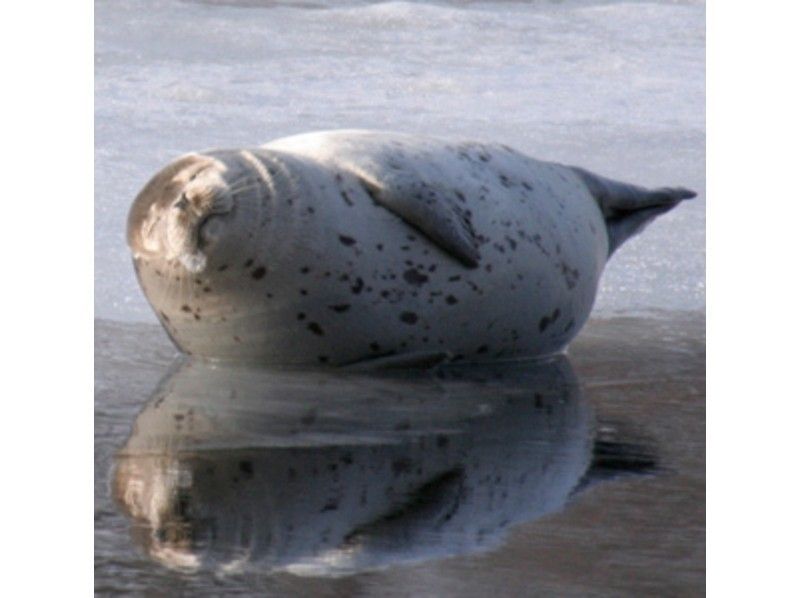 14:30
自動車に乗り込み、オオワシやオジロワシを探しに出かけます。 運がよければ、ゴマフアザラシなどに出会うこともあります。 日没時間 事務所にて解散(ウトロ地区ご宿泊の方は各ホテルへ送迎いたします)
---
Price list
Basic charge
| | |
| --- | --- |
| Elementary school students or more / person 11,000yen | |
※Prices including all taxes.
※上記は基本料金になります。
※日程によって料金が異なる場合がございますので、日程を選択した後に表示される料金表をご覧ください。
---
---
お支払い・キャンセルに関して
About payment
Please pay in cash.
Payment method
The payment method specified by the operator.
About cancellation fee
If you cancel the reservation at the convenience of the customer, you will be charged the following amount of money as a cancellation fee.
Discontinuation due to bad weather, in the case of cancellation of the booking it does not receive cancellation fee.
プログラム8日前のお取り消し無料
プログラム7~2日前のお取り消し参加料金の30%
プログラム前日のお取り消し参加料金の50%
参加日当日・無連絡不参加の場合参加料金の100%
Cancellation by operators.
Adverse conditions, such as a blizzard, poor visibility, such as there is an official announcement of the alarm, warning that is associated, such as wind and snow, heavy snow, stormy weather at the time that safety is determined to not be assured, we will stop.
If it before the program start is determined to stop and charges are not received.
If you become a middle canceled due to weather sudden change after the start, because you can not refund, please understand.
---
Other
Matters require attention
So do the drift ice walk, please let us know your height and weight. It should be noted that the direction of the following height 130cm, Please note that it is not able to participate.
Food is about, but since you walk the brown bear habitat, please do not bring basically.
Even if you carry around if, put in a container that can be sealed, such as zip lock, thank you eat to walk so as not to be is in the field.
Other notices
• If you wish to participate date is imminent within 5 days is not a sign up from on the web, so you thank you for your contact us directly by phone.
- Drift ice Walk staff of local fishermen MEPS will guide you.
- If you participate in each program will do the subscription procedure in accident insurance.
Accident insurance: death, disability 10000000 yen hospitalization daily 6,000 yen visits daily 3,000 yen
みんなの体験談
There are no reviews yet
Service out of period
This season of sales has ended.
Included in price
Guide fees and insurance premiums, tool rental fee (Snowshoe Ski boots, binoculars) is a consumption tax.
このプランを予約すると 101 pt 貯まります!
| | |
| --- | --- |
| | Starting time 09:00 |
| | Participating age6 才~ |
| | Time required On the day more than 6 hours |
| | ScheduleJanuary 21 to March 26 |
| | Assemble point Look in GoogleMap |