[Rafting in Hokkaido Hidaka] clear stream in Japan, the Saru River family rafting half-day tour
プランID:00003 提供:HOA Hokkaido Outdoor Adventures
5,200yen~​ ​(tax included)
大人1人あたりの料金
プランID :

00003
Hokkaido / Hidaka-Erimo
Rafting
Rain departs Allowed
子供参加可
アクティブ爽快
自然満喫リラックス派
ファミリーで楽しむ派
Starting time

09:00

12:30

Participating age

5 才~

Time required

2-3 hours

ScheduleApril 25 to October 23,
Assemble point Look in GoogleMap
Description​ ​
Group, including 5 years of age or older children can join.
Enjoy safely in children. Shallows of the fall of the river is less safe course.
Duration: about 3 hours until the dissolution from the set
Safety course can participate from the 5-year-old child
Family course, also to be able to participate in children, is a safe course shallows of the drop is less of the river.
Can not be seen easily, view from the eyes of the river, coldness of the water, the flow of the river, and what and also boarded the boat with your family to say, is to spend time in nature, remain in the heart for children It will be a experience.
Also jumped from the rock in the summer!
The rafting course, there is a dive point.
Can not quite experience in daily life, than a good memories.
Dad, mom also let's jump together.
If there is even the change of clothes, you can participate!
Necessary equipment are all available, so you can feel free to join us even if there is no special preparation. In camps and drive trip with your family, "tomorrow, or let's do rafting!" Plucked out the day we in the steep reservation, it is okay if they have change of clothes.
---
Attractions of the plan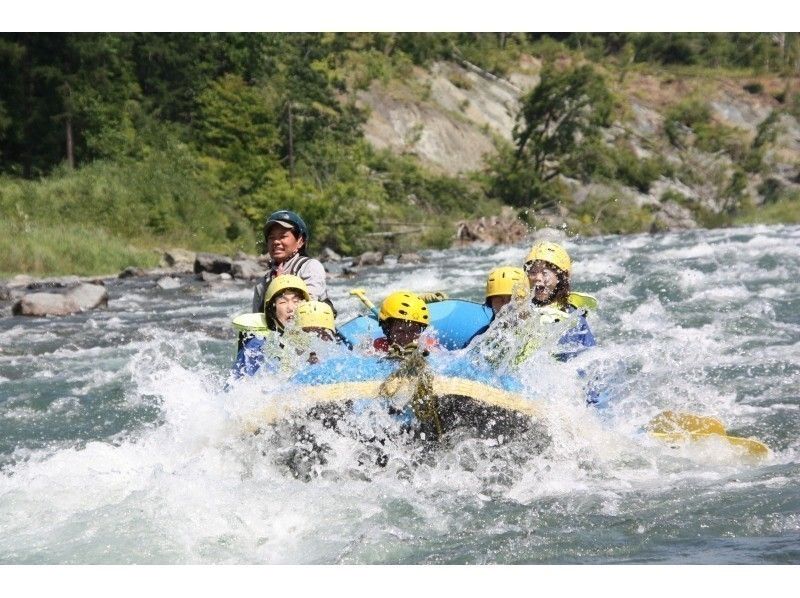 Children from 5 years old can join HOA family rafting is available from children 5 years old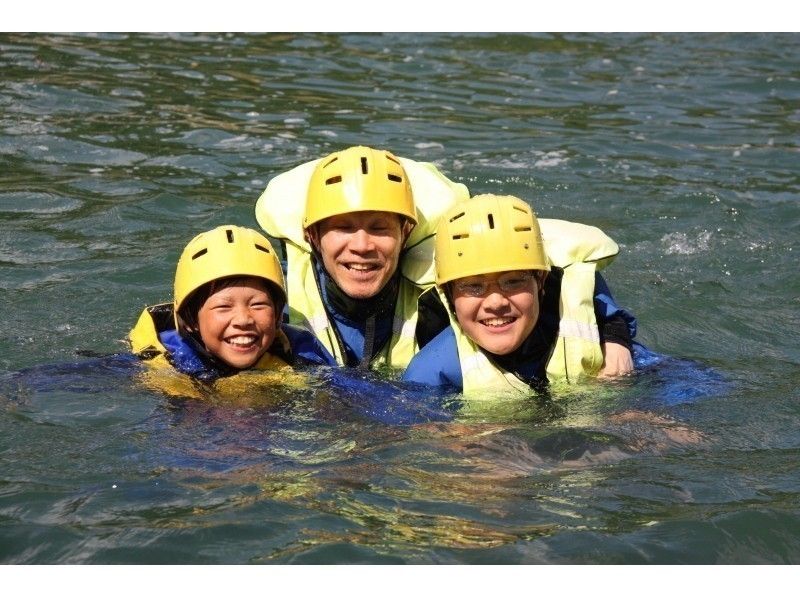 Swim when the weather is nice Swim everyone in the summer's fine weather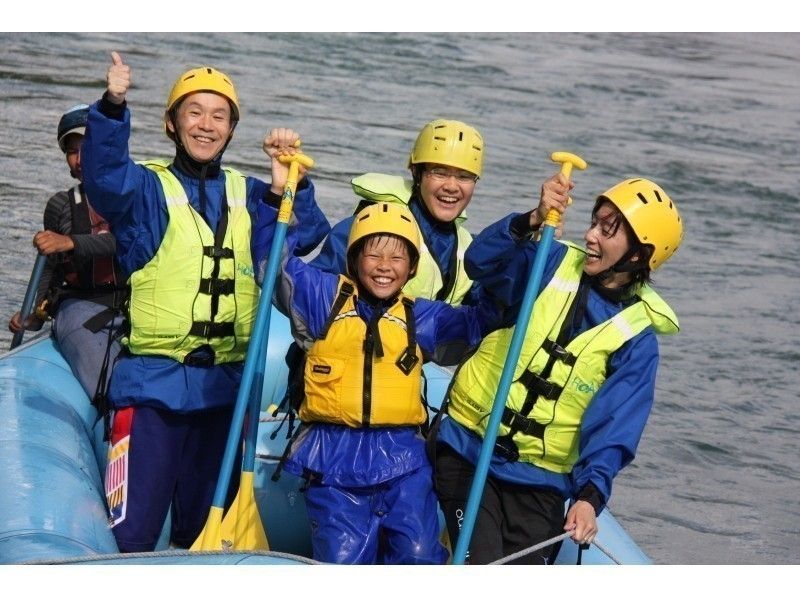 Memories of a wonderful family There is no doubt that it will be memories of a wonderful family!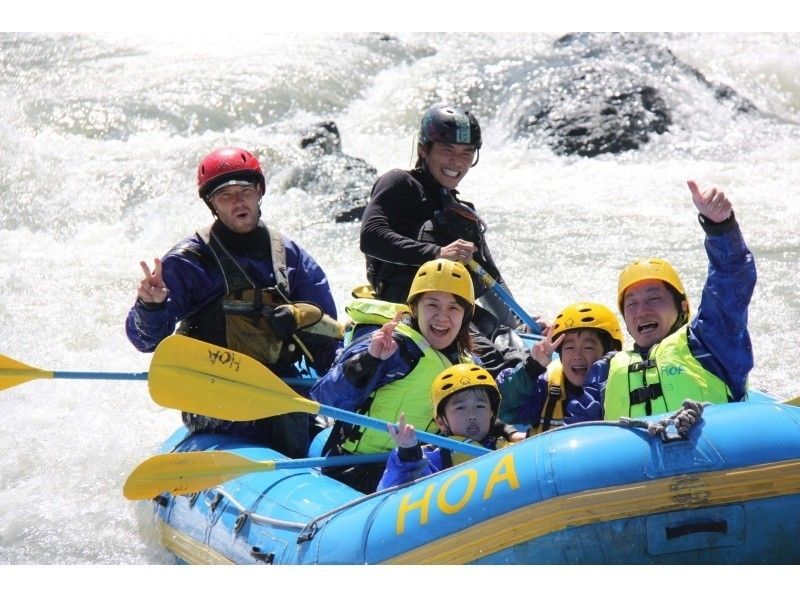 Adults can also enjoy Family rafting right? Thinking that it is not, summer as a matter of course Spring rising period also adults hurt
---
Information
Minimum number of people
1 人
Number of people who can book
2人〜
Schedule
April 25 to October 23,
Assemble time
Morning tour 09:00
Afternoon tour 12:30
Assemble point
HOA Hokkaido Outdoor Adventures: Hokkaido Saru-gun Hidaka Chie 132

From Hidaka center, toward the Nisshō Pass (Obihiro direction), one to come out and run about 8km the R274, because there is across the Saru "Senryo Rokyo (Chiroro Bridge)" (the Hidaka Ban is the first bridge), over this turn right immediately (there is sign of HOA), HOA on your right you will see proceeds about 100m.
Reservation deadline
The day before, until 5 PM
---
Regarding advance preparation
About clothings and must-bring items
Nice clothes, even when wet and easy to move ①
(Fleece, jersey, such as those of the thermal areas, T-shirts, shorts, depends on the swimsuit, etc. ※ season)
Note: The proper thing of easy to dry material of chemical fiber instead of cotton
Change of clothes set for when wet ②
③ towel
④ person of glasses, (sells for 100 yen even HOA) strap, etc.
About rental items
Equipment necessary for the rafting is served in the HOA.
Dry suit or spray jacket, life jacket, helmet, wet boots
---
Facility information
Changing room
toilet
shower
Hot spring
Locker
Hairdryer
Parking Lot
コンビニ
スーパー
---
Access and map
所在地
Hokkaido Saru-gun Hidaka Chie 132
How to reach by car
■ from Sapporo: about 2 hours using a high-speed road
■ from Tomakomai: about 1 hour and 30 minutes away by high-speed road (Free)
■ from Asahikawa: about 2 hours and 15 minutes
■ from Obihiro: about 1 hour and 45 minutes
How to reach by train

Nearest station: JR Sekishō Line-shimukappu station (Sekishō Line-Shimukappu)
Until shimukappu station ⇒ Hidaka town has come out Hidaka municipal bus. Hidaka between the town over HOA will be pick-up.
---
Price list
Basic charge
| | |
| --- | --- |
| Adult / person 5,200yen | 13-year-old - |
| Child / person 3,900yen | 5-year-old to 12 years old |
※Prices including all taxes.
※上記は基本料金になります。
※日程によって料金が異なる場合がございますので、日程を選択した後に表示される料金表をご覧ください。
---
---
お支払い・キャンセルに関して
About payment
On the day, please pay in cash.
Payment method
The payment method specified by the operator.
About cancellation fee
Since the cancellation by the convenience of customers will pay as follows, please understand.
The day before the cancellation: 50%
On the day of cancellation: 100%
Cancellation by operators.
Weather, due to the amount of water, etc., please understand that it may be the tour may be canceled.
In that case, we will contact you in advance.
---
Other
Matters require attention
You can not participate in only child.
Tour even in the rain will be carried out.
5,200円~(税込)
大人 1 人 あたりの料金
| | |
| --- | --- |
| | Starting time 09:00 12:30 |
| | Participating age5 才~ |
| | Time required 2-3 hours |
| | ScheduleApril 25 to October 23, |
| | Assemble point Look in GoogleMap |