[Hokkaido /Lake Shikotsu] Kayak and nature experience Held in the beautiful flute area
Beginners welcome - First try
Empty-hands OK
Meal included
Solo participant
Charter possible
Operate rain or shine
Children welcome
Possible number of bookings

Participating age

Age 4歳 ~ Age 70 歳
Lake Shikotsu was selected as the top lake quality ranking for 11 consecutive Year. Among them, the field is the Bifu area, which is extremely natural. Advancing the Kayak to the hinterland while gazing at a panorama of 40km around, magnificent mountains and a highly transparent lake. Land on a deserted lakeside and enjoy a tea time with Hokkaido sweets. After that, you will enter the special time "Nature Experience" of this tour. In nature experience, you can walk around Bifu River and find shrimps and trout, and in the summer, you can experience transparency through lake swimming. A small Number of participants of up to 8 people can enjoy a leisurely tour. This tour is safely and enjoyably guided by the Hokkaido Governor-certified outdoor guide (canoe).
Kayak tour
The guide carefully Explanations operation method and safety confirmation, so beginners and children can enjoy it with confidence.
After the Explanations we will start the tour and row out to a large 40km panorama. Enjoy Shikotsu Blue and panorama.
We offer a variety of games to enjoy nature
Slow tea time at the quiet lakeside.
If you take a break, you can learn more about Lake Shikotsu through nature experiences such as looking for creatures. Bring your own snorkel and goggles for a special view of the summer lake swimming.
Guide photo taken as a gift & Hokkaido sweets for tea time
Your guide will take many pictures of you during the tour.
The photos taken will be presented to your smartphone.
If you don't have clothes, "Hand-Bag Pack" is convenient.
Calendar info reloading failed
Immediate booking OK!
Reception closed
Not accepted
Request booking
※ For request booking you will receive acceptance notice from Activity Provider.
About fees
※The list price includes tax.
※The above price is a basic fee.
※Fees may vary depending on schedule, please check the fee displayed after selecting the date.
Plan attractions

It is said to have the highest transparency in the world.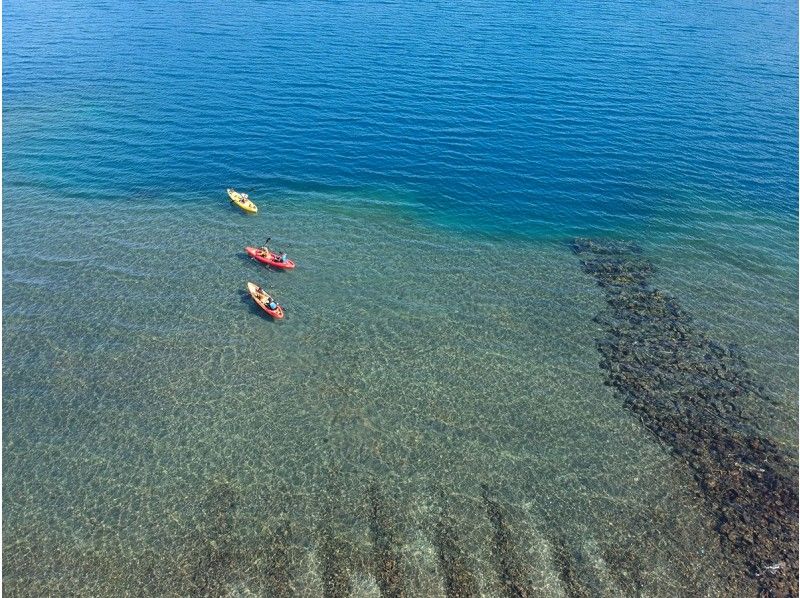 Depression peculiar to Lake Caldera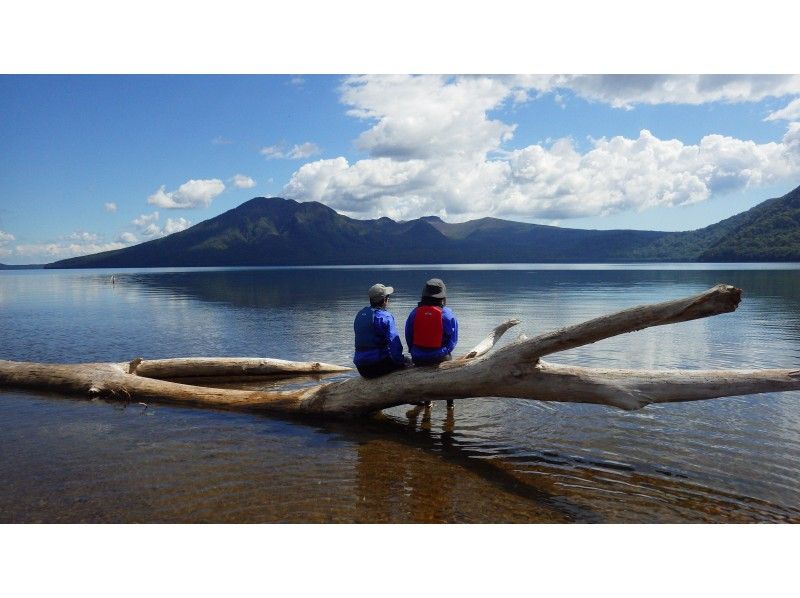 Please spend a relaxing time

Beginners and Female can participate with peace of mind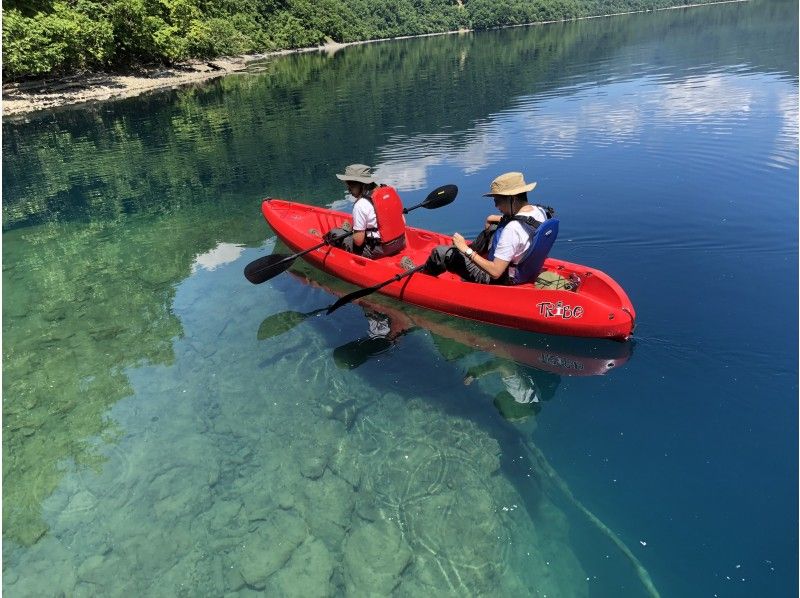 A guide will show you various views of Lake Shikotsu
Detailed information of this plan
Required minimum number of participants

2

Person(s)
Possible number of bookings

2~

8

Operating period
Jun. - Oct.
Assembly time
Morning Tour 8:45
Afternoon tour 13:15
Booking deadline
Until 16:59 local time, one day prior
Matters require attention
Thank you for your cooperation in preventing the spread of infection (hand washing and social distance). This tour Hokkaido "new leaders Hokkaido has operated incorporating the style". Please join us with confidence.

Also, please be sure that all participants are aware that this tour is an outdoor tour that takes place in the wilderness field. Children and beginners can join with peace of mind, but we do not recommend it for those who are not confident in their physical strength or who have a serious chronic illness, especially those who have strong back pain. Please prepare the clothes that are important as a safety measure. Many people feel that Hokkaido is wider more expected, so please make sure to leave enough time before you leave. Children less the age of 3 cannot participate in principle. Those who are pregnant, intoxicated or have a serious chronic illness cannot participate.
Other notifications
※ Convenience store within 5km from experience facility
All reviews
3

Results

予想以上に楽しめました!
とても丁寧に案内してくれました!

Participating date: September 2020

Although it was the first time, the Explanations the operation method etc. is easy to understand and the people of the staff are kind
The lake is also transparent and surrounded by wonderful nature, I feel pleasantly enjoying the story of the guide and I will compliment well and I was able to experience and it was really good.
Next time I want to bring children


Participating date: August 2018
Guest user
The first Kayak was the best.
It has high transparency, almost no wind, it was fine in the weather and felt great.
Because it was Weekday, it was a charter with two friendly polite guides.
It is a fun Kayak with a talk that does not get tired of all the time.
My 4 - year - old son said that he was having enough time for three hours.
Paddle for children was also cute and it was good.
I also want to participate by all means.
Participating date: May 2018
Access - Map
〒052-0301
北海道伊達市大滝区三階滝町637-1
「大滝・きのこ王国サイト」
Assembly point
〒 052-0301
637-1 Mitanaki Town, Otaki-ku Date, Hokkaido
"Otaki · Mushroom Kingdom Site"
If you arrive by car
◯ 90 to 120 minutes from central Sapporo
◯ 50 to 70 minutes from New Chitose Airport
※ Parking available
Q&A about this plan
No questions about this plan
Activity Provider of this plan
Selling points regarding safety
Acquired various first aid (WAFA/firefighting association)
Formulation of safety regulation manual
Participation in outdoor safety class
Conducting scenario training
Implementation of environmental conservation activities
Insurance information
Mitsui Sumitomo Insurance Co., Ltd.
License and Qualifications
Hokkaido Governor Certified Outdoor Guide (Canoe)
Member organizations and associations
Hokkaido Governor Certified Outdoor Guide (Canoe) Office
Number of staff
2

person

Number of instructors
2

person
大滝アウトドアアドベンチャーズ
handling plan list
---
Find other experiences in neighboring areas
---