[Tokushima-Sanuki] plenty of negative ions ★ shower Climbing Experience! Family course (2.5 hours)
Beginners welcome - First try
Operate rain or shine
Children welcome
地域共通クーポン(紙)利用可
地域共通クーポン(電子)利用可
Possible number of bookings

Participating age

Age 6歳 ~ Age 100 歳
Give yourself a pleasant stream at the waterfall, natural shower River with a sense of adventure headed upstream while taking a bath Activity is. While feeling the blessings of nature in the whole body, adventure elements are also rising rapidly with experience plans packed tightly! We aim at the goal while tasting the whole body in a luxurious manner with negative ions.
A powerful river adventure that meets adventurous curiosity!
It is a river activity aiming at the upper stream while feeling the grace of nature throughout the body.
Adventure, going through the stream with the flow of water throughout the body. For beginners and families, young children can experience with confidence.
Calendar info reloading failed
Immediate booking OK!
Reception closed
Not accepted
Request booking
※ For request booking you will receive acceptance notice from Activity Provider.
About fees
※The list price includes tax.
※The above price is a basic fee.
※Fees may vary depending on schedule, please check the fee displayed after selecting the date.
Plan attractions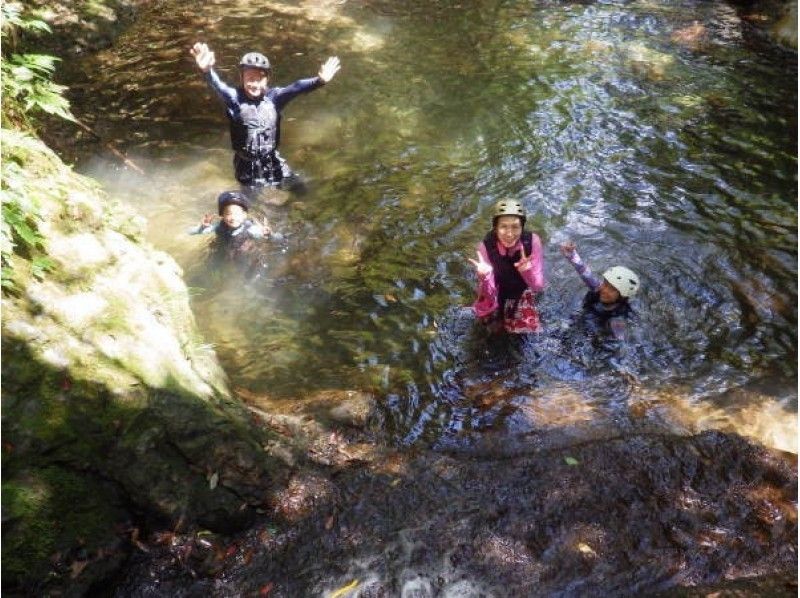 It was also in Tokushima ♪ This exciting adventure space!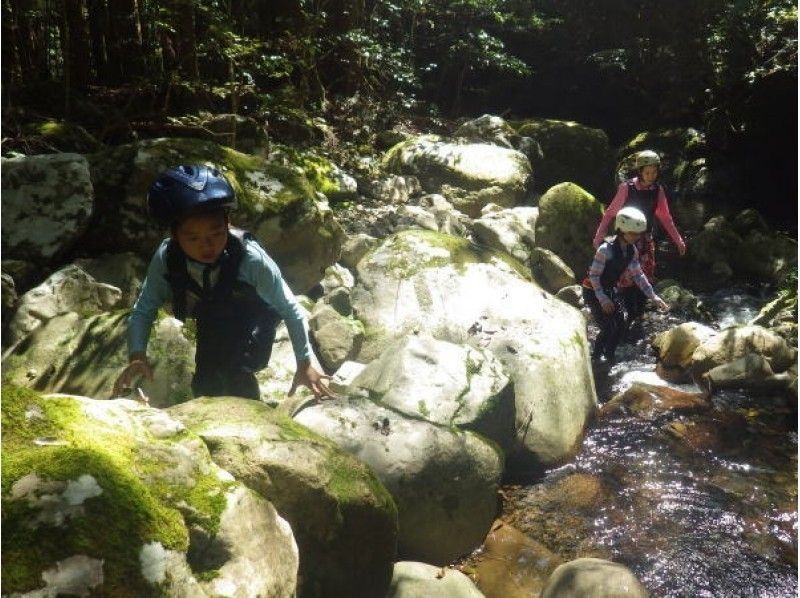 Negative ion bathing unlimited! The best power charge!
Detailed information of this plan
Required minimum number of participants

2

Person(s)
Possible number of bookings

2~

12

Operating period
May 1-Oct. Mid
Assembly time
<Am> 9:00
<Afternoon> 13:00

※ Experience time: Approximately 60 minutes
Booking deadline
The day before until 20:59 local time.
Matters require attention
· If you are determined to be dangerous, such as not following drinking or staff instructions, you may refuse participation even if you are in the process of operation. Please note that participation fee will not be refunded at that time.
· Pregnant women can not attend
· The body is healthy.
Other notifications
< About group booking >
8 persons more Please contact us in advance if you would like to participate in.

・ We can keep valuables.
・ shower/Hot spring About facility
If you wish Hot spring Ticket (500 yen) Can be purchased.
All reviews
1

Results
Guest user
I was very satisfied with elementary school students!
I experienced it with my family. The river water was cold, but everyone got used to it. I was able to enjoy nature with high transparency and experience what I can not usually experience! It was great that the children could enjoy the waterfall and the natural pool without fear. The house where the old private house was renovated was also wonderful, and I had a good memory of the summer! Thank you very much.
Participating date: August 2019
Access - Map
Assembly point
Mugi Aozora Project
Q&A about this plan
No questions about this plan
Activity Provider of this plan
むぎ青空プロジェクト
handling plan list
---
Canyon rafting Search from area
Find other experiences in neighboring areas
---