[Tokushima/ Muki] Enjoy the River Play Plan-Dutch Oven Lunch! Enjoy with your family in a group!
Beginners welcome - First try
School
Kids' learning - play
Meal included
Operate rain or shine
Children welcome
地域共通クーポン(紙)利用可
地域共通クーポン(電子)利用可
Possible number of bookings

Participating age

Age 0歳 ~ Age 100 歳
"I want to relax in the river!"
"I want to know various ways to enjoy!"
"I want to play in the river casually because my friends come to play."
I want to experience a variety of ways to play "River Play Pack" that is perfect for you!
Recommended for those who want to play gutsly! Let's enjoy the river play in a relaxing time.
I want to experience various ways to play! Recommend to those who want to play Gatsuri!
Let's enjoy the river in a relaxed time.

▼ Experience content
Discover living things, snorkel, SUP, cook fish and shrimp on the spot, Dutch oven (lunch)
* Optionally canoeing experience, it is possible to add experiences of cooking and eating captured fish and shrimp on the spot.
Calendar info reloading failed
Immediate booking OK!
Reception closed
Not accepted
Request booking
※ For request booking you will receive acceptance notice from Activity Provider.
About fees
※The list price includes tax.
※The above price is a basic fee.
※Fees may vary depending on schedule, please check the fee displayed after selecting the date.
Plan attractions

Lunch is Dutch Oven ★ Please spend lunch time full of outdoor.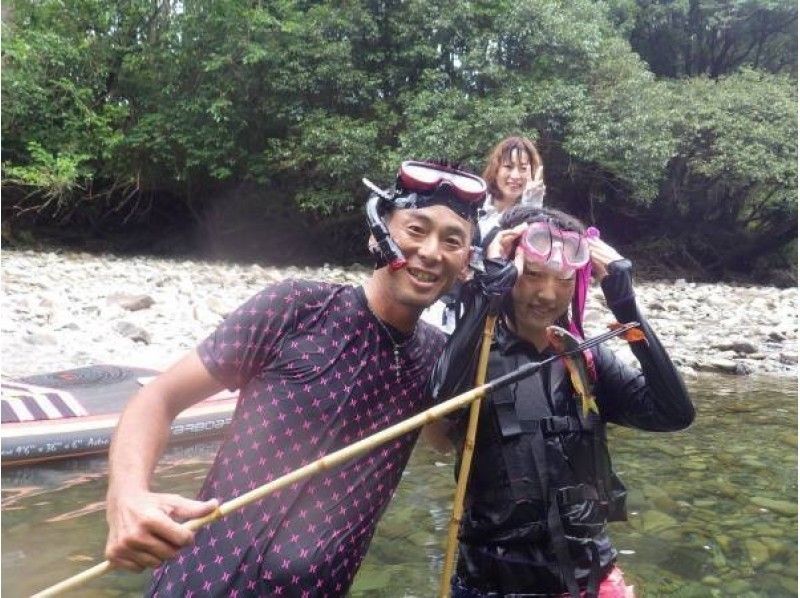 Please participate in the family! It is perfect for summer vacation homework ★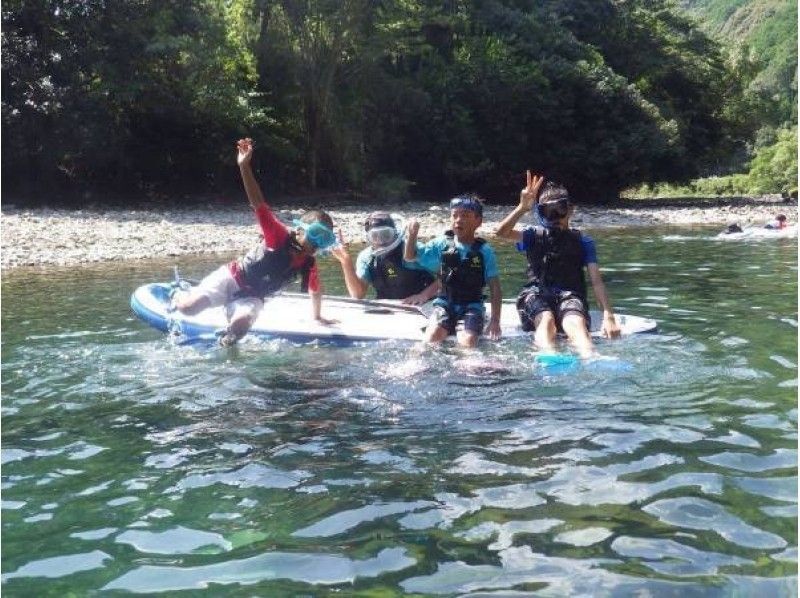 Small children can relax with confidence! It will experience in a gentle flowing place.
Detailed information of this plan
Required minimum number of participants

4

Person(s)
Possible number of bookings

2~

15

Operating period
Whole year
Assembly time
10:00 (End time: 10: 00) ※ Lunch included

※ Duration: about 6 hours
Booking deadline
Until 16:59 local time, one day prior
Matters require attention
· If you are determined to be dangerous, such as not following drinking or staff instructions, you may refuse participation even if you are in the process of operation. Please note that participation fee will not be refunded at that time.
· Pregnant women can not attend
Other notifications
There is no Changing room, but there is a changing tent (see "Sun Station" at The meeting place Changing room available)
All reviews
1

Results

Participated by 4 family members.
There were many river creatures such as ayu and shrimp when we faced the river surface, and we had a valuable experience. The shrimp and fish caught on the net and ease were cooked on the spot, and the wife and children seemed to have had a great time.
SUP was my first experience, but I was kindly taught.
The lunch cooked in a Dutch oven was also delicious.
Thank you, Mr. Dekopon of the Mugi Aozora Project, my wife, for a fun time. Come again Year I want to participate!

Participating date: August 2019
Access - Map
Assembly point
Station of Hiwasasa (place of holding: Hiwasakawa)
Q&A about this plan
No questions about this plan
Activity Provider of this plan
むぎ青空プロジェクト
handling plan list
---
Eco-tourism Search from area
Find other experiences in neighboring areas
---