【Okutama Canyoning · Advance Course】 Canyoning one step up! For experienced people
プランID:14459 提供:Gran index Okutama base
7,500yen~​ ​(tax included)
大人1人あたりの料金
プランID :

14459
Tokyo / Okutama
canyon rafting
Empty-handed OK
プライベートツアー
エコツアー
Charter Allowed
Rain departs Allowed
アクティブ爽快
自然満喫リラックス派
Starting time

09:15

13:15

Participating age

13 才~

Time required

2-3 hours

ScheduleMay - July 14, October 10 - October 30
Assemble point Look in GoogleMap
Description​ ​
The birth of a new course for experienced people in popular Okutama Canyoning!
Regardless of location or company, it is a new course that you can apply only to those who have experienced "Canyoning" even once. We would like to participate in those who are unsatisfactory with normal canyoning!
Experience authentic canyoning using versatile the rope!
Nature of the dive of the terrain to the slider and natural pool using, of course, exhausted play as long as the permit is rappelling and such as ZIP slider time of using the rope! Guide support and escape route okay also uneasy because there!
※ course, the contents are subject to change without notice.
Guide loaded with training guidance!
Always the challenge of new things, I think that that can in'm easy to you! Since then its become the foundation is "safe Tour" laden guide guide you through the training of rescue to move quickly in any situation, please join the tour with peace of mind!
Women also safe in the clean facilities and equipment!
Overlooking Okutama based on the Tama River is about walk from the nearest station 3 minutes and a good location! Nearby are camping facilities, the outdoor enthusiasts is a great place. Also equipped glad vanity in the dressing room of calm atmosphere woman! Equipment also offers a pleasant outdoor life in the rich!
---
Attractions of the plan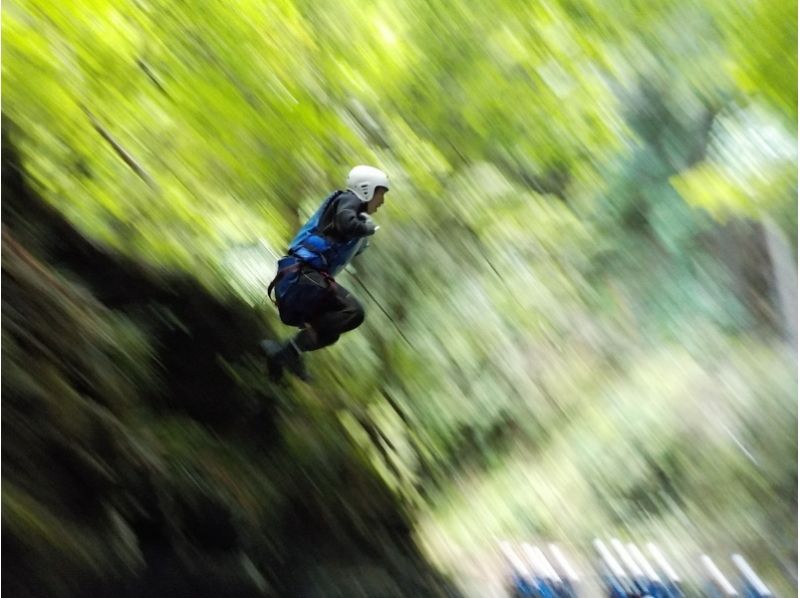 1, ジャンプポイントも多彩!自然のプールへ思い切ってダイブ!! 高さも選べるから不安な人でも大丈夫!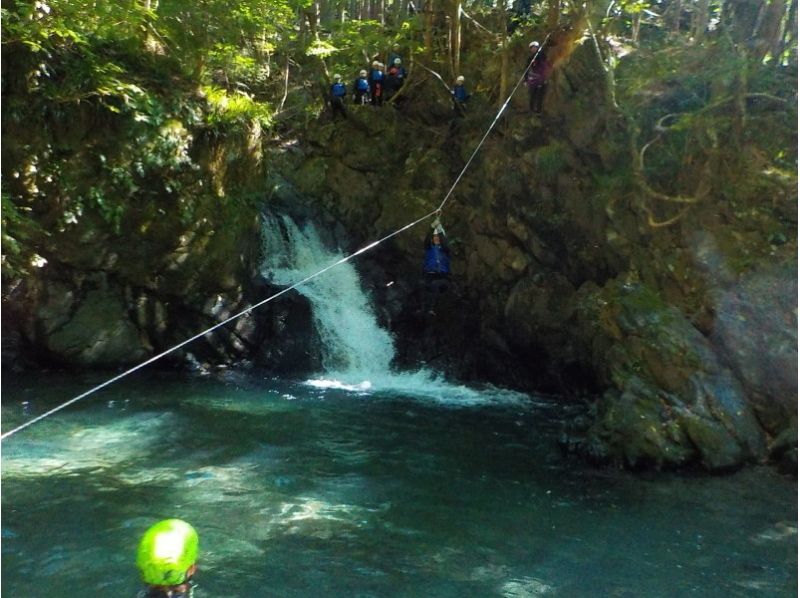 2, ロープを使った本格的キャニオニングを体験!多彩なロープワークで渓谷を攻略! ガイドが付いているので、初めてでもOK!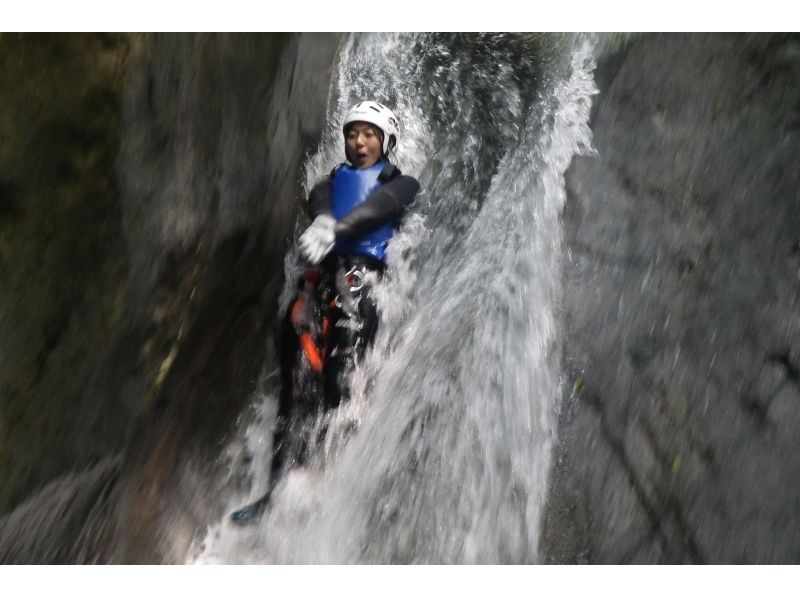 3, 天然のウォータースライダー!滑るのは自分の身体1つ! 大自然との一体感とスリルを味わえます!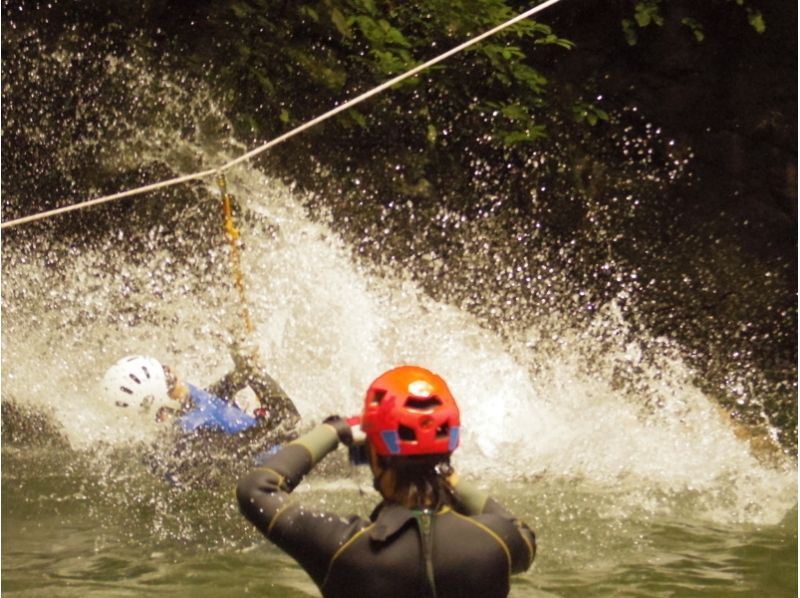 Four, ロープを使った遊びを色々ご用意しています! 時間の許す限り遊びつくそう!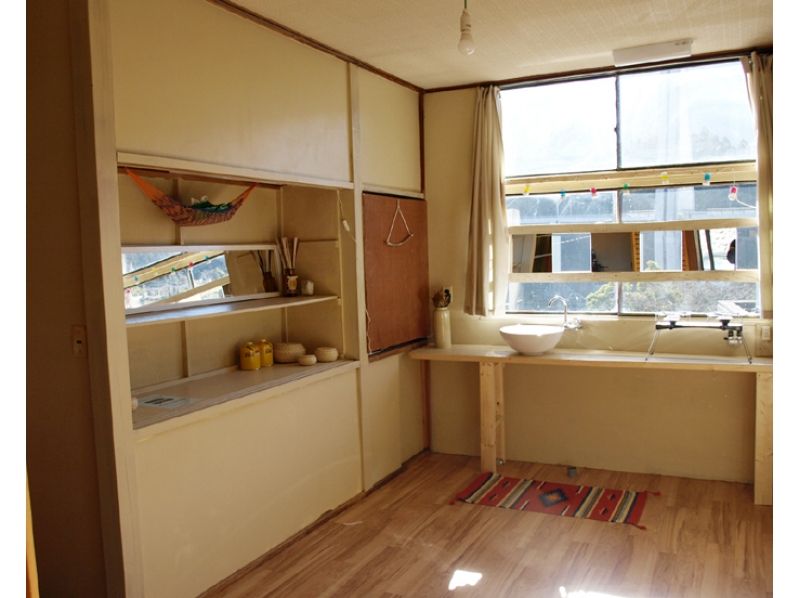 Five, より良い空間にするためにリニューアル! 女性に嬉しい化粧台ができました!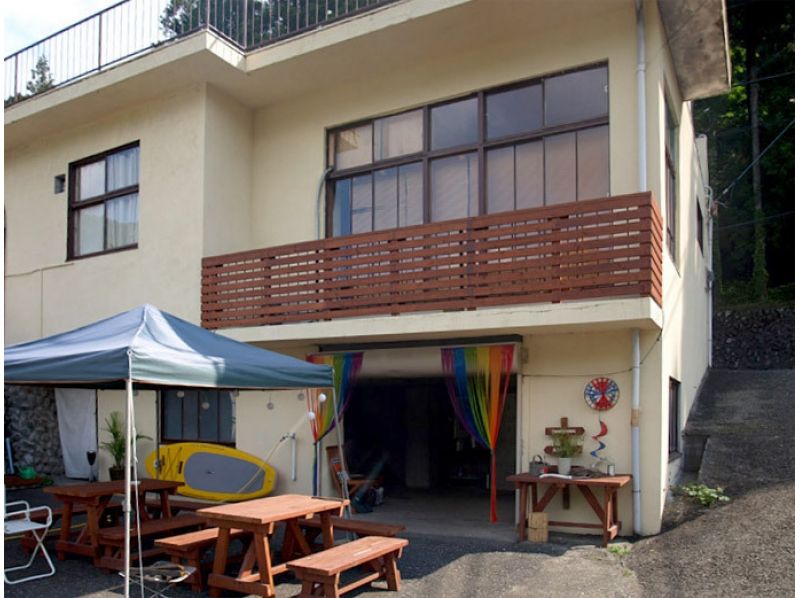 6, 多摩川を見下ろせるベースでひと息。東京都内とは思えない景色でアウトドアを満喫! 最寄駅からも徒歩3分ほどでアクセスも良好!
---
Information
| | |
| --- | --- |
| Minimum number of people | 1 人 |
| Number of people who can book | 2人〜 |
| Schedule | May - July 14, October 10 - October 30 |
| Assemble time | 10 minutes ago |
| Assemble point | Gran index Okutama base |
| Reservation deadline | 3 days before |
---
Regarding advance preparation
About clothings and must-bring items
◆ swimsuit
If you do not have ※ Please prepare the place of underwear to replace the swimsuit.
◆ towel
※ 1. If the glasses is safe if you prepare the glasses band.
※ 2. Under the case wet suit for men is recommended the boxer type of underwear and swimwear that does not bulky.
About rental items
Wet suit
Wet Jacket (Tupper)
Slider pants
Wet boots (for canyoning)
· PFD (life jacket)
Helmet (sudden diversion)
---
Facility information
Changing room
toilet
shower
Hot spring
Locker
Hairdryer
Parking Lot
コンビニ
スーパー
---
Access and map
所在地
Tokyo Nishitama Okutama Kawai 156-1
How to reach by car
KenHisashimichi Ome about 50 minutes from the IC or sunrise IC
From Chuo Expressway Hachioji IC about 60 minutes

※ 7/15 ~ 8/31 period parking fee separately 1,000 yen / one
How to reach by train
Getting-off station: JR Ome Line Kawai Station

JR Chuo Line from Shinjuku, about 90 minutes by JR Ome Line
JR from Machida Yokohama Line, about 90 minutes by JR Hachikō Line
Seibu Ikebukuro Line from Tokorozawa, about 100 minutes in the JR Musashino Line
---
time schedule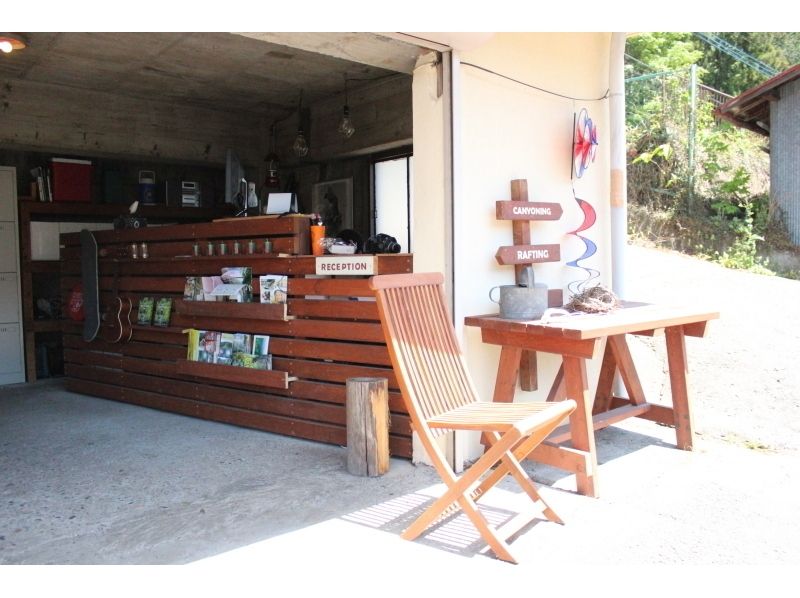 09:05
受付
Please complete your acceptance until 10 minutes before.
09:15
事前の説明・書類記入
ツアーの流れや書類の記入をします。 着替える時間もあります!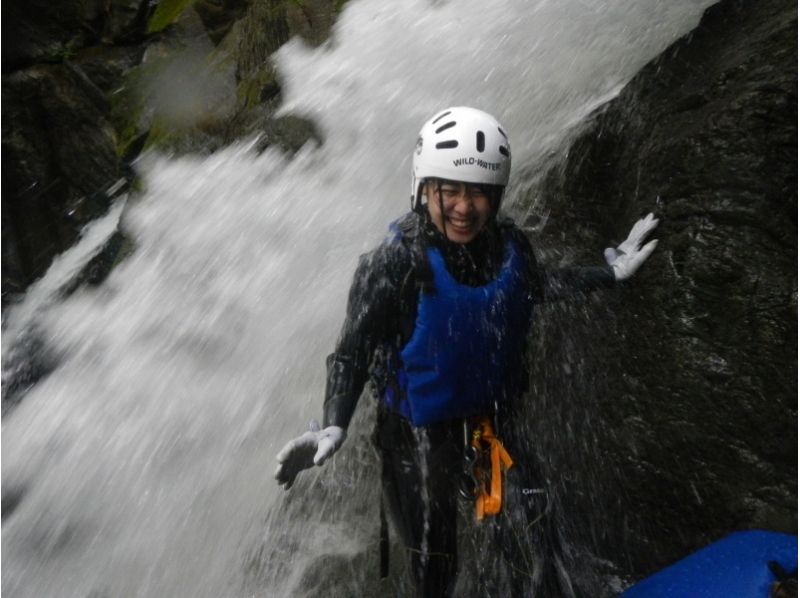 09:30
着替え
トイレ・更衣室は施設内にあります! ウェットスーツなどに着替えていただきます。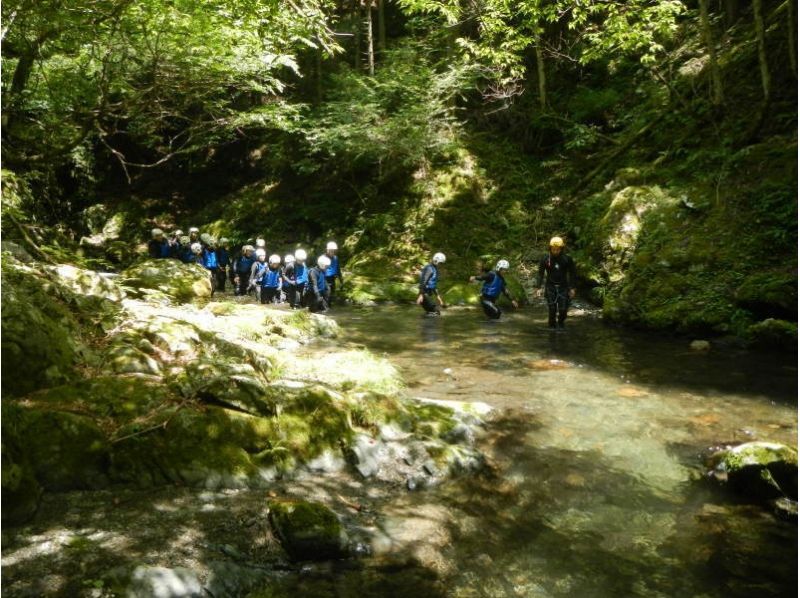 09:45
スタート地点へ移動
当社車両に乗り25分ほど上流へ移動します! もうワクワクドキドキ!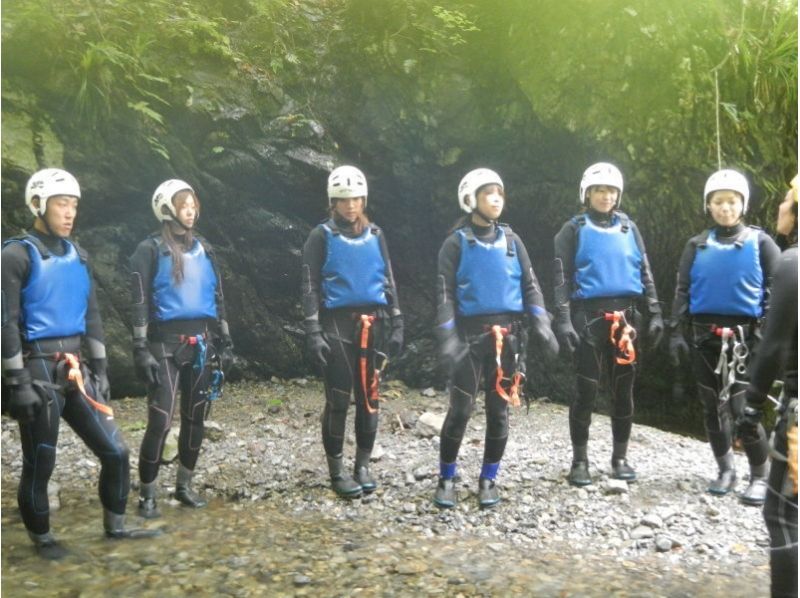 10:15
川原にて安全についての説明
安全について説明します! 準備体操も行います。 いよいよスタートですよ!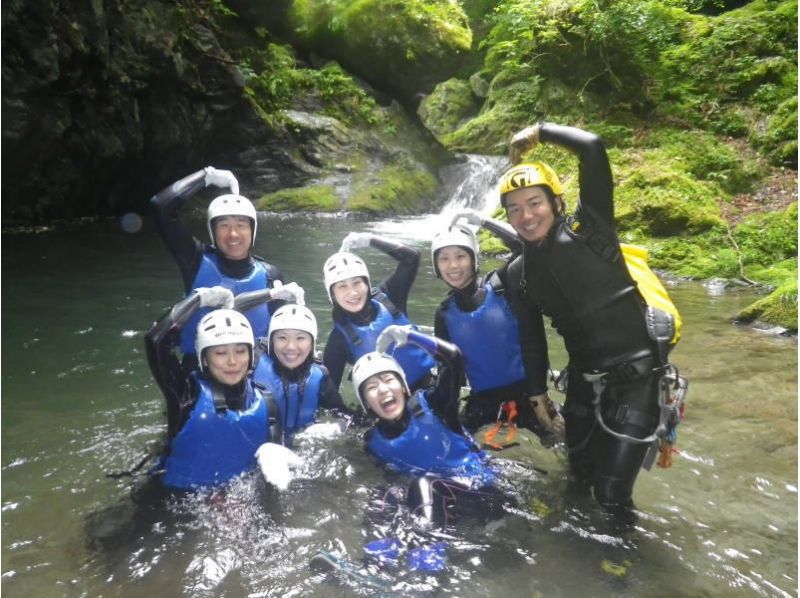 10:30
キャニオニングスタート
キャニオニングを行う時間は1時間から1時間半くらいです! 全身でマイナスイオンを浴びましょー!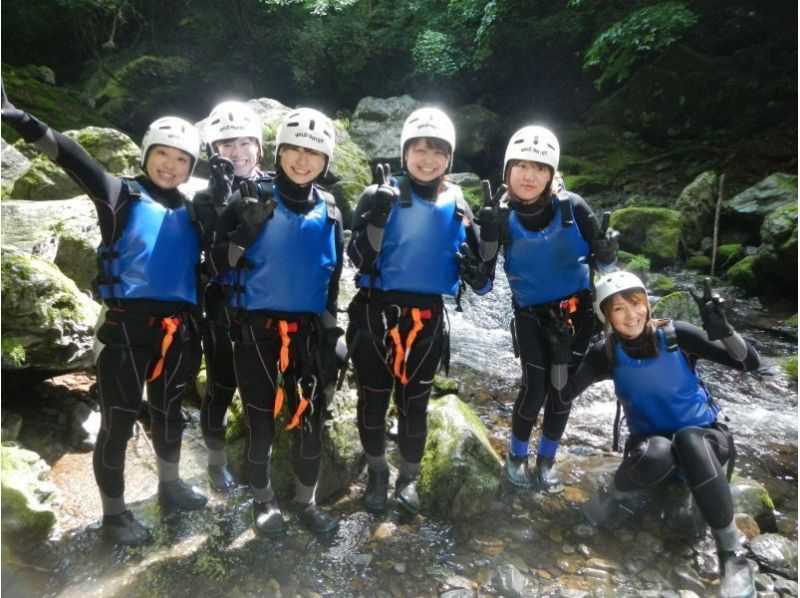 12:15
キャニオニングゴール
名残惜しいですが、当社車両に乗り御岳ベースへ戻ります! 着替えが終われば自由解散!
---
Price list
Basic charge
| | |
| --- | --- |
| Adult / person 7,500yen | 中学生以上 キャニオニング経験者 |
※Prices including all taxes.
※上記は基本料金になります。
※日程によって料金が異なる場合がございますので、日程を選択した後に表示される料金表をご覧ください。
---
---
お支払い・キャンセルに関して
お支払いについて
◆事前銀行振込み 予約確定後、ツアー参加日の4日以内に指定口座にお振込みをお願いします。 ご予約確定後にお振込先をご案内いたします。 ※参加日が近い場合は現地払いなどのご相談に応じますので、ご予約時にお申し付けください。
Payment method
The payment method specified by the operator.
About cancellation fee
For cancellation by the customer convenience, we have gotten the following cancellation fee.

4 days or more before: after deducting the transfer fee at the time of refund
3 days before: 30% of the participation fee
The day before: 50% of the participation fee
Day: 100% of the participation fee

However, such as bad weather, a cancellation fee does not occur if you canceled the departs at our judgment.
Cancel Contact reception will be until 17:00. (17:00 or later cancellation will be the next day treatment.)
Cancellation by operators.
If the amount of water in the river exceeds the specified amount of water in the typhoons and localized heavy rain, etc. we will cancel the tour.
I will be contacted to sign up representative bidder addressed at the time it is determined that the tour departs stop.
The transfer of the case to the rafting, you can choose the transfer or cancellation of the schedule.
(Towards the participation costs I was transfer money already in case of cancellation will be happy to refund)
---
Other
Matters require attention
- Junior high school students or more (2 or more people like ※)
· Canyoning experience
- However those who are drinking, women are those who have a pregnancy can not participate.
Other notices
Please contact us who waist size is more than 90cm ※.
※ 7/15 ~ 8/31 period parking fee separately 1,000 yen / one
7,500円~(税込)
大人 1 人 あたりの料金
Included in price
・ウェットスーツ ・ウェットジャケット(タッパー) ・スライダーパンツ ・ウェットブーツ(キャニオニング用) ・PFD(ライフジャケット) ・ヘルメット(急流用) ・保険
| | |
| --- | --- |
| | Starting time 09:15 13:15 |
| | Participating age13 才~ |
| | Time required 2-3 hours |
| | ScheduleMay - July 14, October 10 - October 30 |
| | Assemble point Look in GoogleMap |