【Shiga · Biwako】 Rental included! Lake Biwa - Ooto base - walking on the water SUP improvement (experience course)
【Shiga · Biwako】 Rental included! Lake Biwa - Ooto base - walking on the water SUP improvement (experience course)
Plan ID:

12282

Provided by:​ ​​ ​Dunpas(ドゥンパス)
4,500Yen ~ (tax included)
Fee per adult
1 person participation Allowed
Operation available - rain or shine
Children can join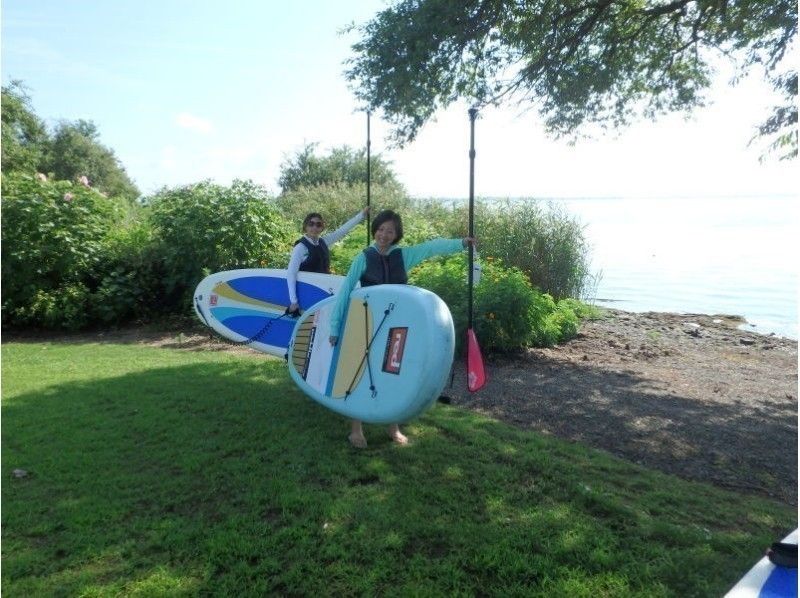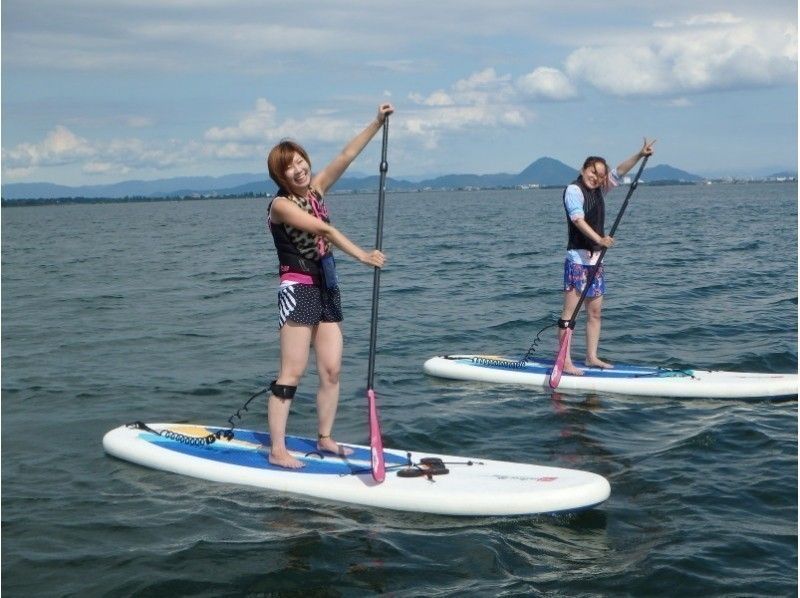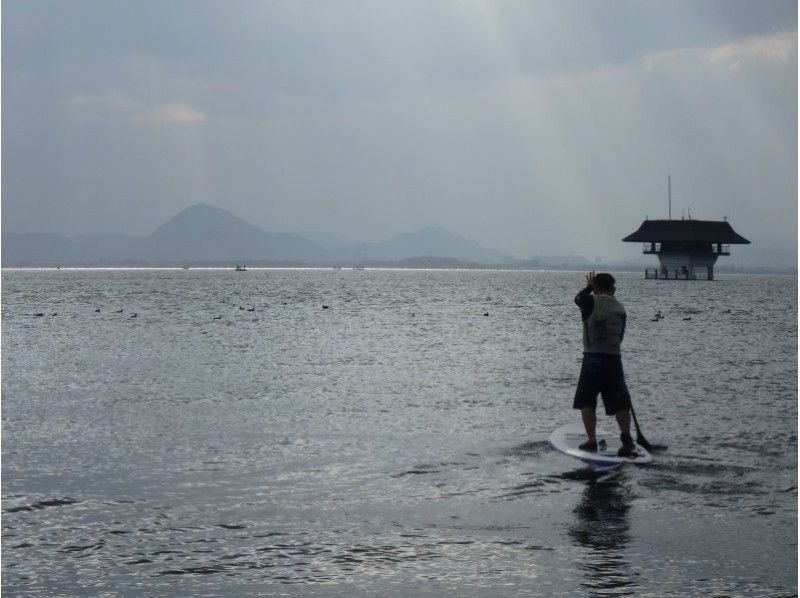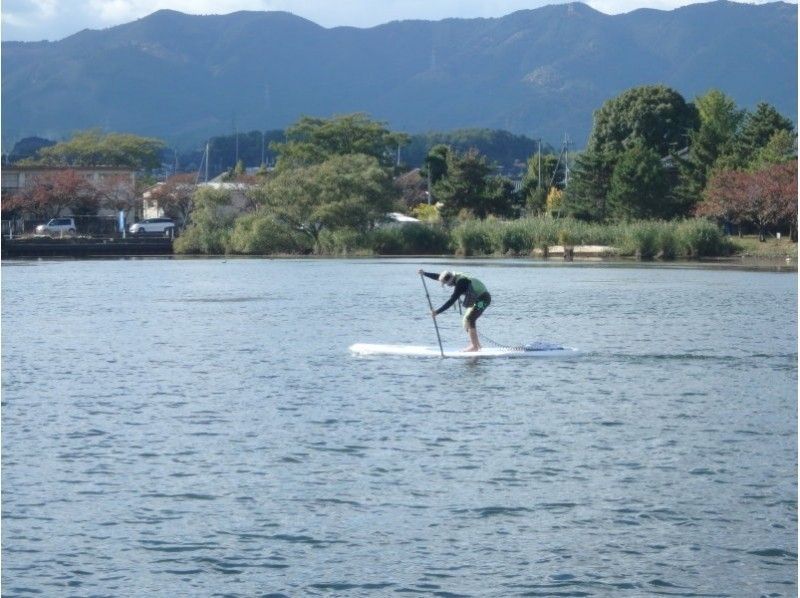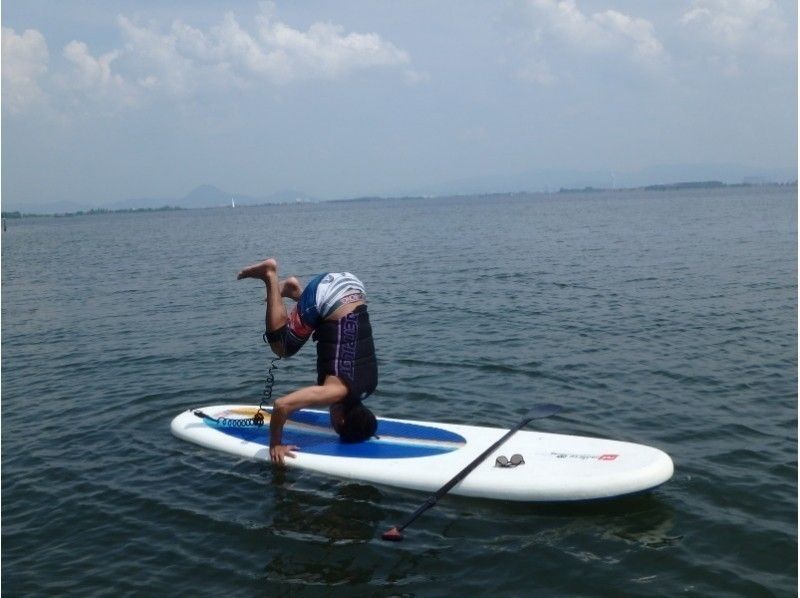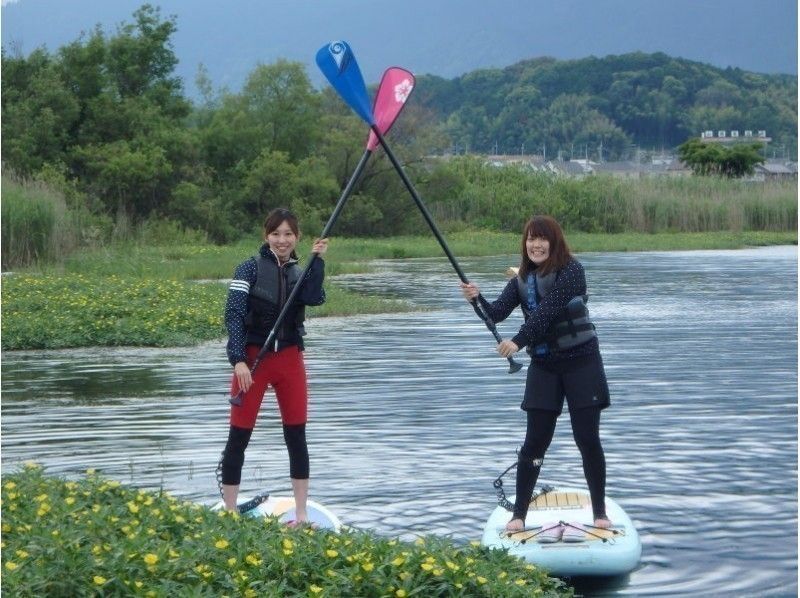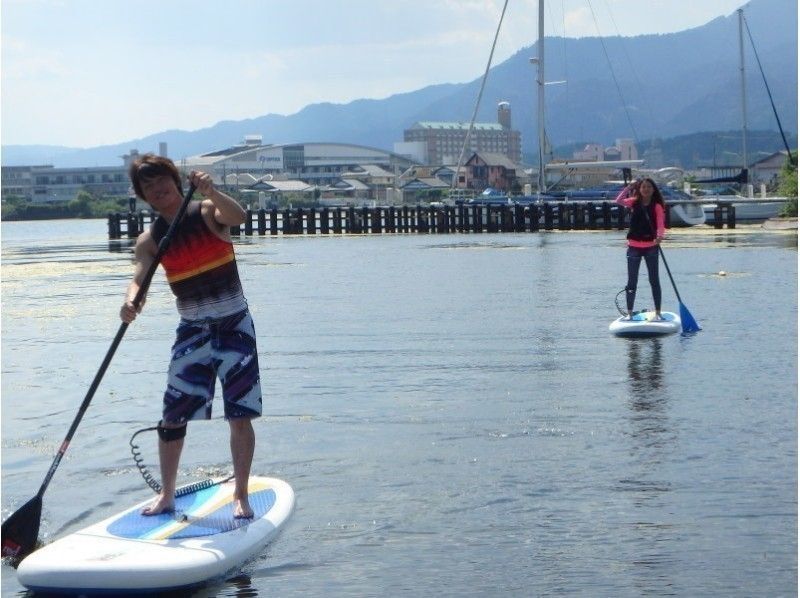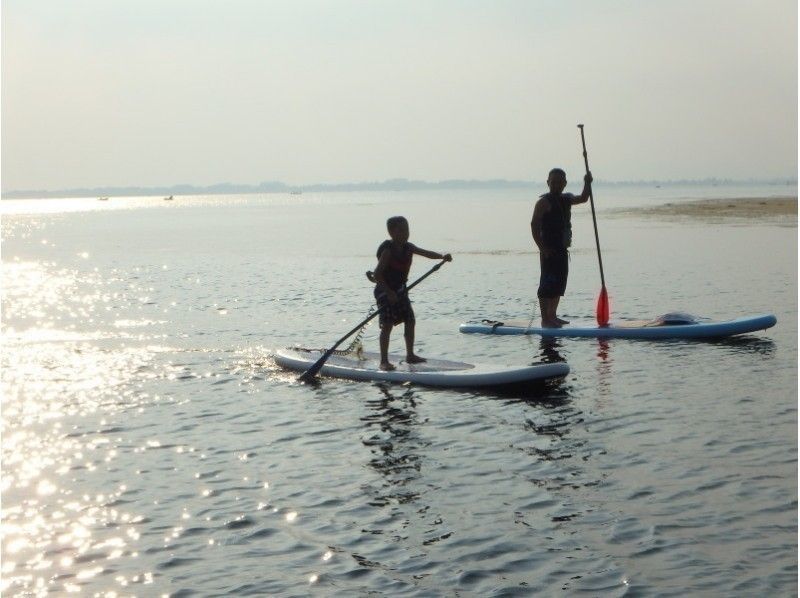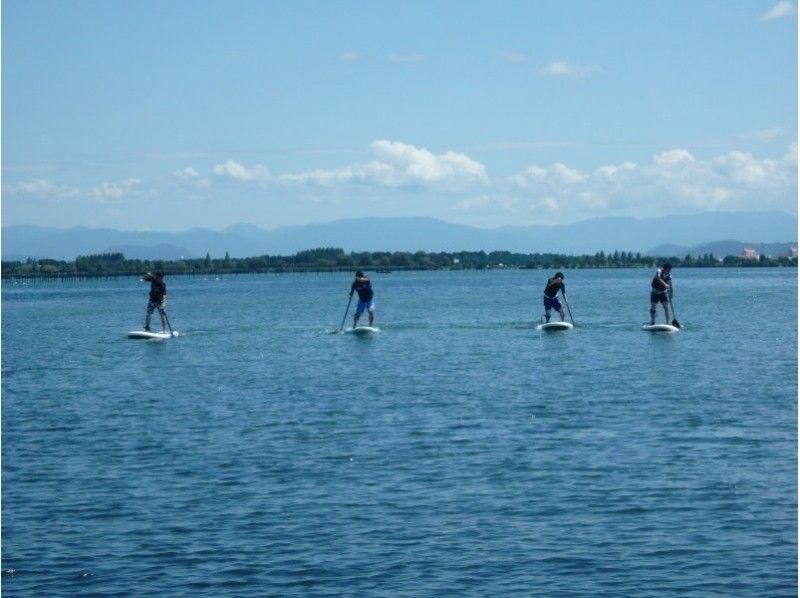 Select your date and book​ ​
Please click on the date of your choice from the calendar.
Selectable start time:
06:00
09:00
12:00
15:00
Time required

1-2 hours

2-3 hours

Target age

10 才~

Number of people who can book

1 - 4 people
風が強くて、最初は苦戦しましたが、
しっかり丁寧で分かりやすい説明で、
自分でもだんだん上達したのが分かるのが楽しくて、
初めて琵琶湖でSUPしましたが、
ほんとうに
ほんとうに楽しかったです!
Thank you very much! !
5.0

Experience Sun : 2018/04/13

More
Write review
Description of plan
SUP2.3 th progress course of the target person of, but there is that you have experience, recommended for people that still a little anxiety!
Since the rental also an included, please feel free to join ☆
Even if you exercise is not very good, so you lecture to match the level of the individual, please do not worry!
Or enjoy the water walk or Tsu ~ ~
SUP experience a few round of the person subject
I Have you ever ridden in once or twice SUP, yet for anyone who wants a little anxiety.
It lectures in order to row more comfortably.
If rowing way is to smooth, so it is also little or outing,
The width of the fun will spread!
Is a charge of rental fee included in the rental board, paddle and wetsuit.
Not a very good women's movement is also welcome!
Mattari or water walk, or sitting Yu-Kkuri, Dari lying down, enjoy the freedom!
Depending on your choice, you kind polite lecture.
Of course, those who want to move to the hard, even rolling up rowing is OK ☆
Time of water walk, but will change to take into account your physical fitness, weather, water conditions, is expected to be as much an average of 1 hour to 1 hour and 30 minutes ☆
All-weather!
Of course, the pleasant calm sunny day is of course, when the light rain arrive para also or have felt good the sound of rain striking the surface of the water!
SUP is, that feels familiar natural charm ☆
When you progress, windy day, you can also slide the shoe riding wind waves ~
Information
Minimum number of people
1 person
Number of people who can book
1 - 4 people
Schedule
Regularly
Start time
※ If you would like other time, please contact us when you contact us.
※ It is also recommended early in the morning!
Reservation deadline
The day before until 16:59
Access and map
Location
滋賀県大津市雄琴5-10-56 マリーナ雄琴 内
Assemble point
Please be set directly to the shop.
How to reach by car
Meishin Kyoto east IC (via Nishiotsu bypass Kosai road) 10 minutes
Astragali-Ogoto IC (Route 161) → turn left at the other side of the old national road 161 then turn left and turn right at the Ogoto 4-chome intersection → small bridge, as it runs along the river.
How to reach by train
JR Kyoto Station (JR Kosei Line) 17 minutes → JR Ogoto Onsen Station (a 15-minute walk) → Marina Ogoto parking lot
There shortest route map for a walk in our store website ※
---
Everyone's experiencesOne story
風が強くて、最初は苦戦しましたが、
しっかり丁寧で分かりやすい説明で、
自分でもだんだん上達したのが分かるのが楽しくて、
初めて琵琶湖でSUPしましたが、
ほんとうに
ほんとうに楽しかったです!
Thank you very much! !
Participation date: April 2018
SUP (SUP) · Stand Up Paddle Board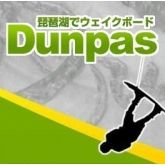 Reply comments from operators
Thank you very much!
琵琶湖はコンディション・季節によって、色んな表情を楽しめます♪
是非、またお待ちしています~.
Attractions of the plan

The more you row it, the more! Running will change with one rowing! If you grab a trick, it will proceed efficiently, the range of action will be expanded and fun will also spread ~ ♪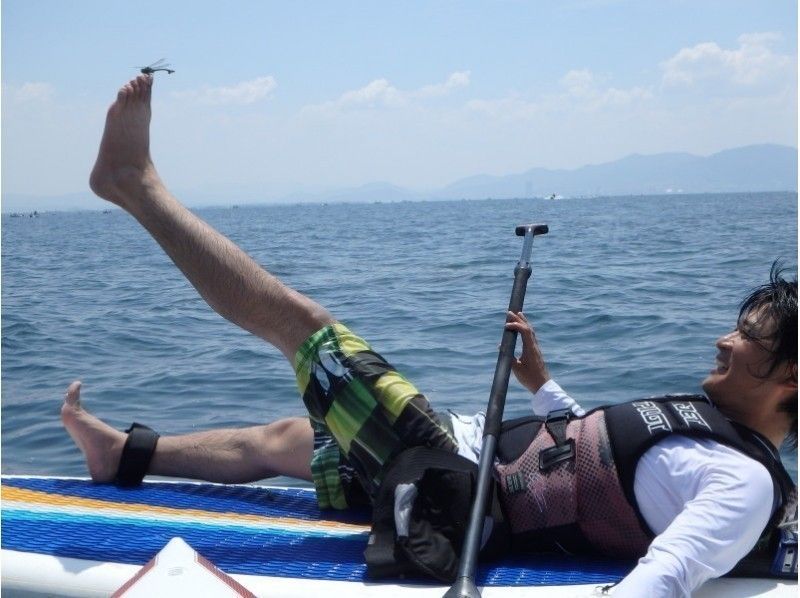 Feel naturally familiar! If you lie down, you can catch dragonflies on your feet, see fish swimming underwater, feel the nature close! Because SUP is a quiet ride, fish is also careless ☆

Even one person OK! Participation by one person is OK ~! I might be able to make friends ♪
time schedule

09: 00
After assembly, receptionist · change of clothes
Once you have set the shop, please fill out the application form and pledge, to your settlement, your change of clothes.
If you sunburn is a concern, it also asks measures. But please leave also finished toilet ☆
※ set time, in the time of reservation, on your desired time of consultation, will be determined.
This time schedule is the example.

09: 30
Reconsider point of note!
Once you are ready, reconfirm what you experienced last time!

09: 40
START!
Go to the water Go!
The board floating in the water, with a leash code that connects the board and body START!
If you wish, also performs land lesson for re-confirmation.

09: 45
A water walk
Little or outing
Or to practice rowing how
Or or or Tsu ~
Please tell your wish!

11: 10
Arrived safely!
We have arrived at the pleasant fatigue.
The rest is OK even if I at home chillin.
※ time of water walk, will change depending on your physical fitness, water surface condition.
About price
Basic charge
Adult per person

4,500

yen

Age 16 -

Child per person

4,500

yen

10-year-old to 15-year-old
* Above prices include all taxes.
* This is a basic fee.
* Prices may vary depending on the schedule, so please see the price list displayed after selecting the date.
| | |
| --- | --- |
| Included in price | Lesson fee, board, paddle, wet suit, life jacket of the rental fee, accident insurance |
| Not included in the price | Showers are coin shower of 100 yen. |
About payment / cancellation
About payment
Cash payment on site
Payment method
The payment method specified by the operator.
About cancellation fee
Cancellation fee is not received, but, in case of cancellation please contact us by phone in advance.
Cancellation by operators.
Mainly the case of typhoons and strong winds, lightning
※ In the case of deterioration of the weather, basically we will wait while waiting to see the situation, but if you can not hope for a sunset or weather recovery, please be forewarned because there is a sudden cancellation. Even if it ceases from coming to the site, it can not respond to compensation such as travel expenses. Please be forewarned that nature is your opponent.
Advance preparation
Clothings and must-bring items
(If there is wet even good exercise shoes and marine shoes Good!) Swimsuit, bath towel, sandals, please prepare the clothes and belongings, such as going to the beach, such as.
When hot ※ is, hat, sunglasses, sunscreen etc. is recommended.
※ summer because of the hot get come the wet suit, women who are recommended to wear a T-shirt, shorts on top of the swimsuit.
About rental items
Rental fee of the necessary equipment is included in the course fee.
Facility information
Changing room
Restroom
shower
Parking Lot
Locker
Others
| | |
| --- | --- |
| Matters require attention | Participation after drinking it has been strictly prohibited. Thank you in advance of the physical condition management. |
---
---
---
Search (SUP) · stand-up paddle board from the area
Find other experiences in neighboring areas
4,500円~(税込)
Adult per person
Included in price
Lesson fee, board, paddle, wet suit, life jacket of the rental fee, accident insurance
Time required

1-2 hours

2-3 hours

Target age

10 才~

Number of people who can book

1 - 4 people
If you book this plan 41 pt will be given!