Online tour experience: Enjoy the SUP experience tour of Ishigaki Island, Okinawa at home!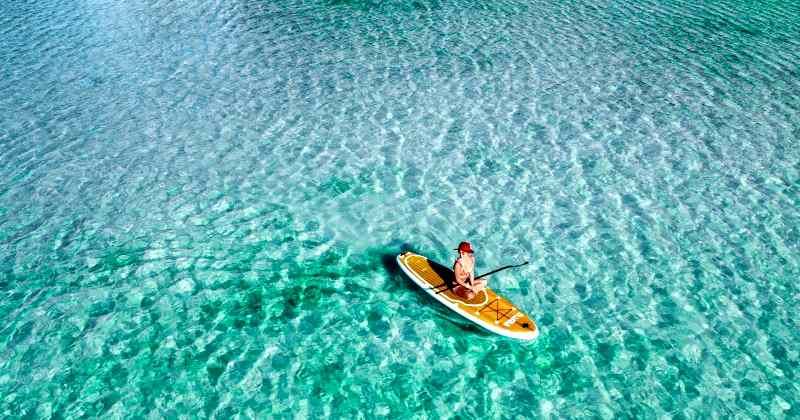 Activity Japan editorial department
One of the most popular tourist destinations in Japan A resort that attracts a lot of attention not only from Japan but also from overseas. Ishigaki Island ..
However, Ishigaki Island Okinawa main island It is also located further south from, and it is also a fact that it is not within easy reach.
Activity Japan So, we are dealing with many tours and sotoasobi plans that you can experience on Ishigaki Island, but this time, editorial department Y will teach you how to row SUP, which is the latest activity "while staying at home"! That Online tour experience I tried to participate in.
Besides the SUP experience, Recommended spots and gourmet information on Ishigaki Island Because it is a recommended tour that you can also listen to Also useful for realistic travel There is no doubt!
We will report everything from the application to the actual experience.
Online tour experience / offer shop "Dynamic Nature SUP"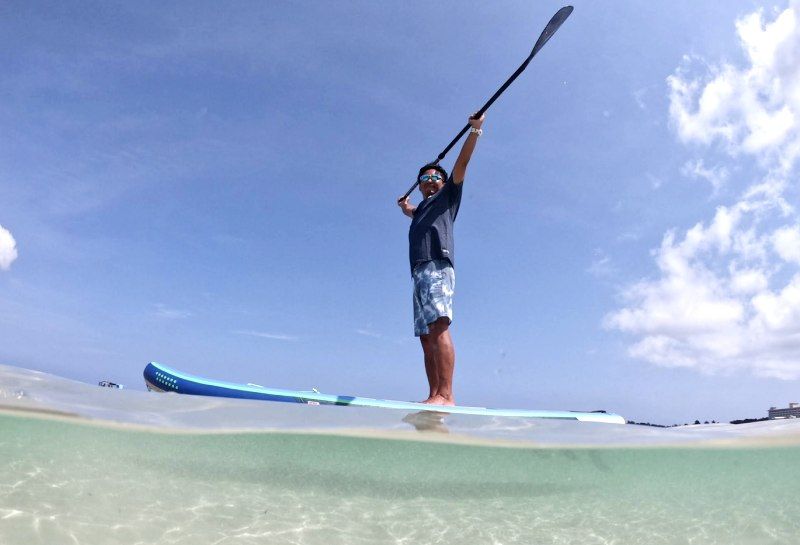 Hosting an online experience tour is " Dynamic Nature SUP "teeth, Official guide of Yaeyama SUP Association , Tomoyuki Yamada (Tomoyuki Yamada) Mr. Miss.
It is a popular shop that offers many realistic SUP tours on Ishigaki Island.
Regarding the real SUP tour, pay particular attention to the safety of the participants. "Safe and fun" It is operated with the motto.
still, Online SUP experience tour Participants in Dynamic Nature SUP Real SUP tour Besides special discounts at Fun benefits There seems to be!
What is SUP?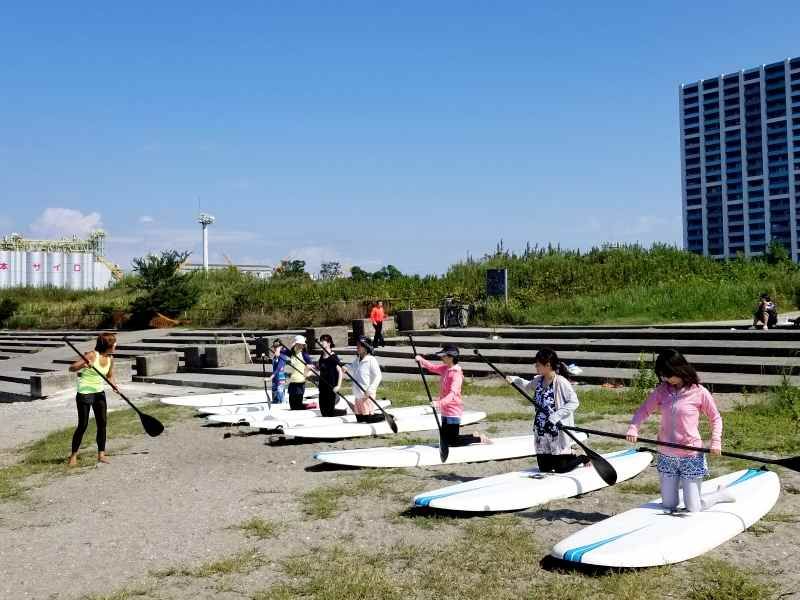 SUP Is an abbreviation for "Stand Up Paddle Board". It is also featured in various media such as TV and magazines.
Ride on the board, paddle and go, ride the waves, do yoga, fishing, etc. You can enjoy it freely!
Experience not only in the sea but also in rivers and lakes Because it is an activity with a wide entrance that beginners, children and seniors can enjoy relatively easily, Popularity is boiling doing!
Activity Japan However, it is one of the experiences with many reservations throughout the year!
Apply at the desired date and time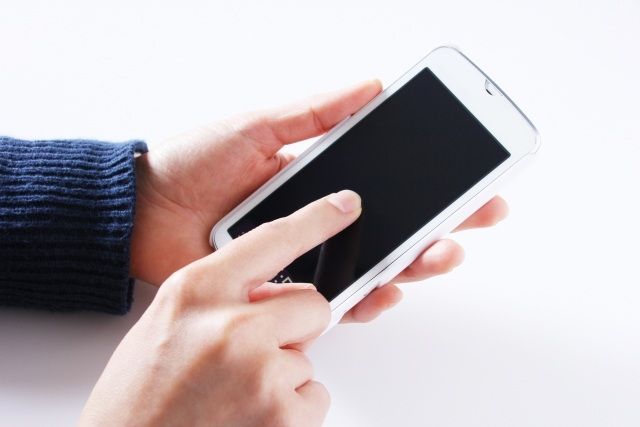 Online experience tour page of "Dynamic Nature SUP" Go to and select the desired date and time from the calendar.
You can apply at Activity Japan Online tour experience teeth, Advantageous campaign In some cases, the plan has its own discount. e-mail magazine I will inform you from time to time. Member registration & check Don't forget!
For this online experience tour, Zoom application Use the. This is an application that allows multiple people to hold meetings on a computer or smartphone, and anyone can use it for free.
Including pre-installation etc. For first-time users, it is safe to check how to use it in advance. is not it.
A few days after the application, the reservation is completed when the shop responds.
" There is also a lecture on how to row, so please prepare a rod of about 1 m. ".
The editorial department Y prepared a "broom" and decided to celebrate the day of the experience.
Online experience tour started!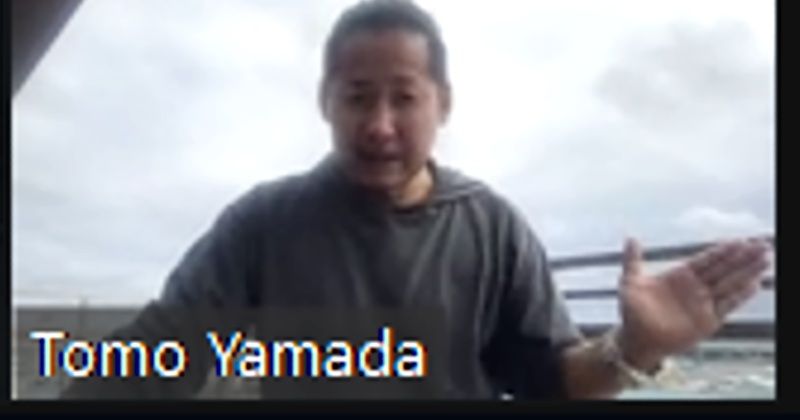 On the day, access the URL of Zoom contacted by the shop.
I was connected to Ishigaki Island!
First of all, from self-introduction.
this time, Online experience tour " Dynamic Nature SUP Mr. Yamada Kanagawa / Yokohama I heard you are from.
Familiar with the sea from an early age, then fascinated by marine activities, Moved to Ishigaki Island It was said that it was done.
From the story of Mr. Yamada, who is full of playfulness, "I'm not good at the city (laughs)", how is Ishigaki Island? Attractive place Will be transmitted.
About SUP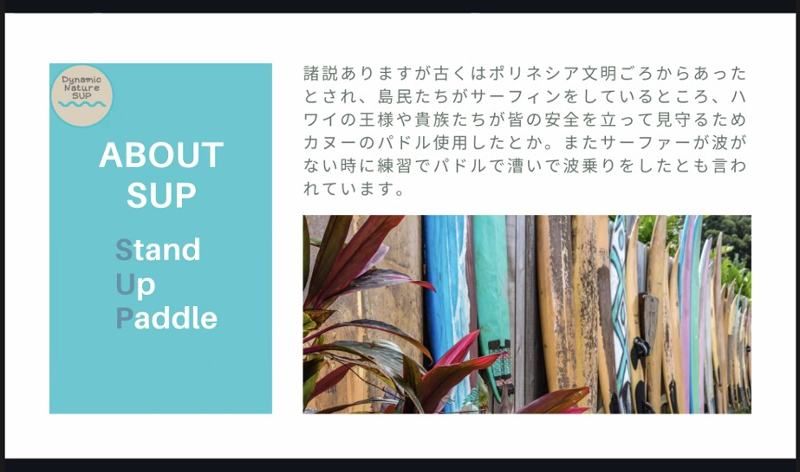 SUP history And the current SUP activity Classification Please also explain.
You may not have many chances to hear these stories on a real tour where you actually do activities. Unique to online experience tours It's a precious time.
Rowing Lecture & Virtual Tour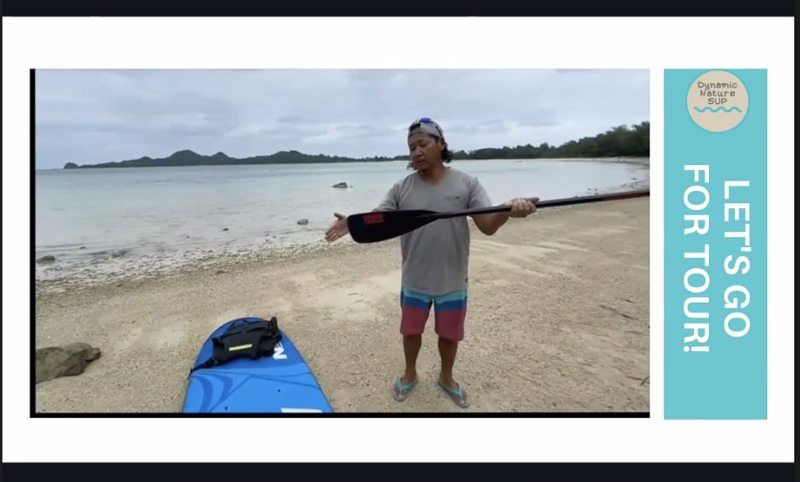 With the "broom" prepared in advance, Practice how to row as taught I will try.
Paddle Stretch your elbows I'm rowing, but it's quite difficult ... it just bends. I was conscious of stretching my elbows.
Moving your arms straight from your shoulders is an unexpected movement that you don't have in your daily life. It is a good exercise with a feeling of stretching.
From Mr. Yamada on the other side of the screen Direct advice In response to that, it seems that the way of rowing has somehow become sloppy ...?
At the same time, when riding on SUP Tips or Precautions I also told you about it.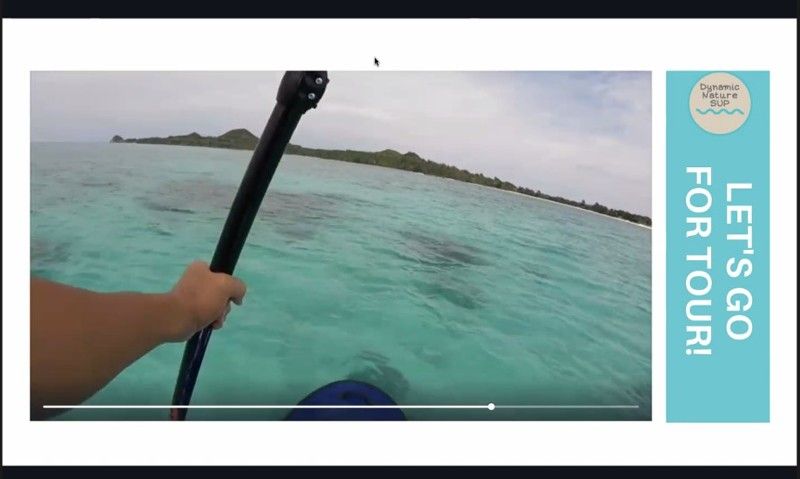 Next, we will go on a virtual tour.
Pre-recorded, Ishigaki Island / Sukuji Beach Impressed by the beauty of the sea! This sea faces west, so Sunset spot It seems to be popular as well.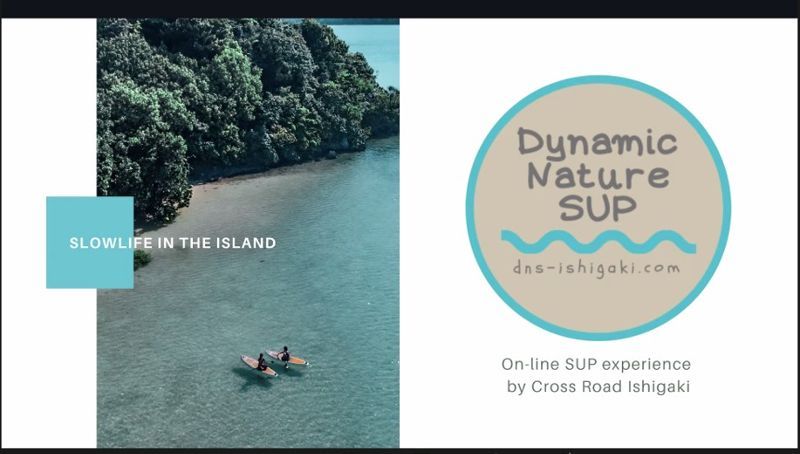 In addition to SUP, on Ishigaki Island Recommended sightseeing spots or Gourmand , Thank you for your help as a relay place on the day of the online experience tour Hotel introduction There was a lot of information that would definitely be useful when you actually visited Ishigaki Island.
Especially, the story about gourmet was interesting and I literally "eat"!
An online experience tour that lasts about 40 minutes Finished in no time ..
Goodbye to Mr. Yamada.
Impressions of Okinawa / Ishigakijima SUP online experience tour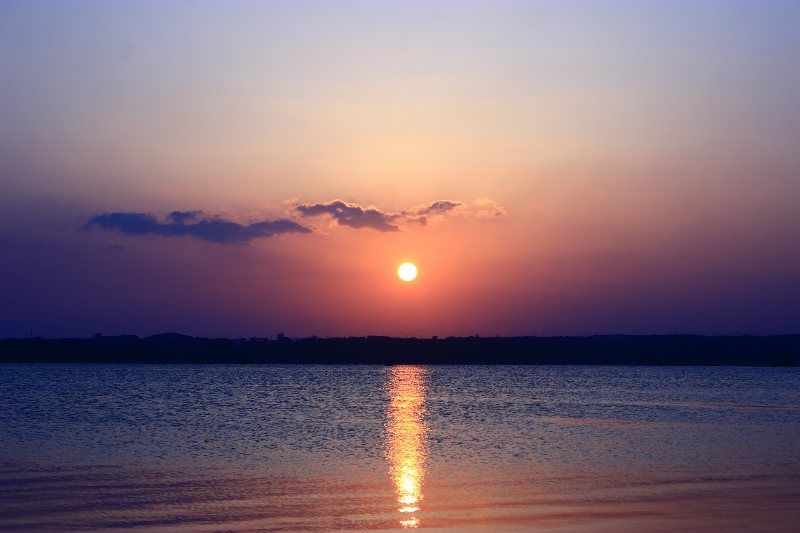 It was an online SUP experience tour that I participated in with some anxiety as to whether I could get the knack of rowing. Organizer, Mr. Yamada's kind and friendly response And soon my anxiety was drowned out!
Editorial department Y is an inexperienced person in SUP. Motor nerves are not good, but with or without prior knowledge of rowing, it is actually The hurdle to the SUP challenge is considerably lowered I felt that.
I think it is possible to experience rowing even while sitting. Unlike paddling in real life, there is no resistance to water, so you won't get tired.
Contents that can be enjoyed by a wide range of age groups, from small children to seniors is.
There is a lot of information about Ishigaki Island, so SUP Of course, those who are interested in Ishigaki Island It was an online experience tour that even those who want to go on a trip should definitely experience it!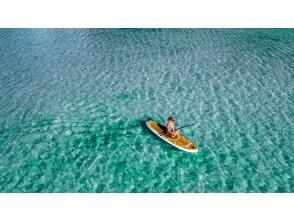 Ishigaki Island
1,000

Yen ~

(tax included)
5.0
(1 review / experience)
Experience a SUP tour in the beautiful sea of Ishigaki Island online! About 40 minutes online SUP tour. There is also a lecture on how to row, so even if you want to move your body, we will give a lecture online! In addition to the SUP tour, there is also information on recommended spots and food on Ishigaki Island. Since it is online, I learned about Ishigaki Island information and SUP spots
Okinawa
Okinawa (remote island)
Ishigaki Island
SUP (SUP) stand-up paddle board
Domestic online experience tour
I was fascinated by the people of Ishigaki Island and nature and started a marine activity business. We will guide you through the sea of Ishigaki Island with the motto "Safe and fun"! It supports English and Japanese.
business hours
08: 00-20: 00
Regular holiday
Irregular holidays
Activity Japan is an affiliated company of the travel agency HIS, and is one of the largest reservation sites specializing in activities in Japan, where you can easily find and make reservations for activities and experiences in Japan. We have our own contracts with more than 5,000 affiliated partners all over Japan, and we handle 400 events, more than 15,000 plans of outdoor activities, manufacturing, day trips, leisure, online experience tours, etc. In addition, HIS's 170 bases in 118 cities in 61 countries / 163 stores in Japan (as of September 2021) and the media media of more than 200 companies on Activity Japan's own network are popular and cheap and recommended activity information in Japan and overseas. In addition to Japanese, we are currently accepting online reservations and reservations from travel agencies in English, Chinese (simplified and traditional), Korean, and Thai. In addition, you can make reservations at a discounted price by using the discount experience plan limited to Activity Japan and discount coupons, and there is also a point back after the activity experience. Book cheap outdoor sports, day trips, leisure, activity experiences, and online experience tours at HIS Group Activity Japan.
---
---
---
---
---
---