January trip to Okinawa | What is the climate, clothes, and prices? Recommended Winter Activities Complete Guide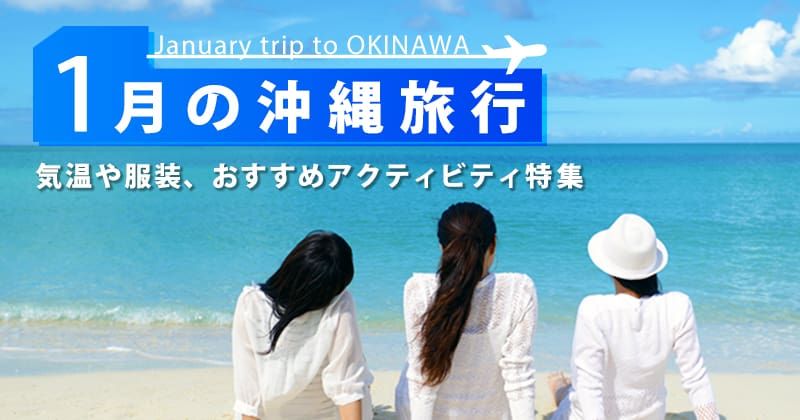 Activity Japan editorial department
January Okinawa Special feature on travel. Take a trip to Okinawa Explain charges and costs To do. another Okinawa Climate / weather and clothing coordination Such Full of tourist information !! In the article, I would like to recommend it in Okinawa in January, carefully selected by Activity Japan. Winter limited experience ・ Whale watching Efficiently visit sightseeing spots in Okinawa Bus tour , SUP experience I will tell you. Also at Activity Japan Popular in January Activities / experiences Ranking Introduced in !! "Can you swim in the sea in Okinawa in January?" "What activities and leisure can you enjoy in Okinawa in winter?" Tourist information useful for traveling to Okinawa I will tell you!
Okinawa trip in January! Reason for recommendation
1. Save money by booking cheap flights and hotels!
The most recommended point of your trip to Okinawa in January is, after all Travel expenses can be kept low .. Not to mention Golden Week and summer vacation in high season January is also expensive during the New Year and winter holidays But In the days after winter vacation, airline tickets and hotels are often cheap, so aim for it. !! It's a good time to consider staying at a luxury resort hotel, where you can't usually stay, or booking a popular activity.
2. Enjoy leisurely sightseeing without worrying about congestion!
During the peak season of Okinawa travel, the busiest summer season (July-August), you have to worry about crowds wherever you go and what you do, and you can visit popular tourist spots, leisure facilities, and eat. I'm worried about the congestion situation at the time. On the other hand, excluding the New Year and winter vacation periods Okinawa in January has few tourists and is very vacant .. Enjoy sightseeing in Okinawa slowly without lining up Is also attractive.
3. You can enjoy marine sports and activities even in January!
During the high season from early summer to summer, not only tourist spots and leisure facilities, but also swimming and swimming Marine Sports Activity reservations are also crowded as a popular time of the year. However, in Okinawa, which is warm all year round, You can fully enjoy the beautiful sea by wearing a wet suit etc. .. You can enjoy the experience without worrying about the surroundings, and Whale watching Such January is the best season Activities that become Check it out!
Please tell me the clothes suitable for your trip to Okinawa in January!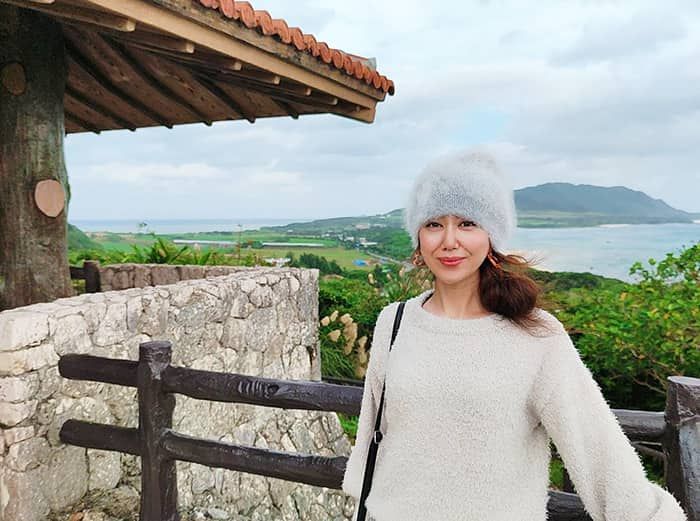 UV protection is essential even in January in Okinawa
Okinawa is warmer than Honshu such as Tokyo and Osaka even in January, Don't let your guard down is. Even in Honshu, the temperature is the coldest and coldest from late January to February, but even in Okinawa. A strong north wind blows from the sea, A day when you feel chilly at once and ..
January in Okinawa Rainy season .. Not sandals that get your feet wet when it rains It is recommended to wear waterproof sneakers and shoes ..
Tropical Okinawa Area with strong UV rays throughout the year .. Even if it's cloudy or rainy Sunburn measures are essential is. Don't forget to wear sunscreen even in January. For people with weak eyes sunglasses Let's protect it.
January Okinawa weather and temperature
Okinawa has a warm image throughout the year, January weather and temperature How is it? Check in advance to enjoy your trip to Okinawa, and make sure to prepare and take measures.
| area | Average temperature | Average minimum temperature | Average maximum temperature |
| --- | --- | --- | --- |
| Okinawa | 17.3 ℃ | 14.9 ℃ | 19.8 ℃ |
| Tokyo | 5.4 ℃ | 1.2 ℃ | 9.8 ℃ |
Okinawa has an average temperature of 12 degrees Celsius or more in January compared to Tokyo. Average temperature of 17.3 ℃ teeth Same as the monthly average temperature from May to June in Tokyo .. The climate is perfect for visiting tourist attractions.
but, The wind suddenly becomes stronger and the temperature drops at once Because there is a possibility that Check the weather forecast on site without fail will do.
Okinawa is January Seawater temperature is 22 ℃ About. However, it is a cold season for the seawater temperature in Okinawa. The beach is basically closed and there are no guards. You cannot swim in the sea in January in Okinawa ..
However, you can enjoy other activities and leisure activities in Okinawa in January.
Next, I will introduce the activities and experiences that Activity Japan wants to recommend in Okinawa in January!
Recommended activities / leisure / experiences / play in Okinawa in January
Whale watching experience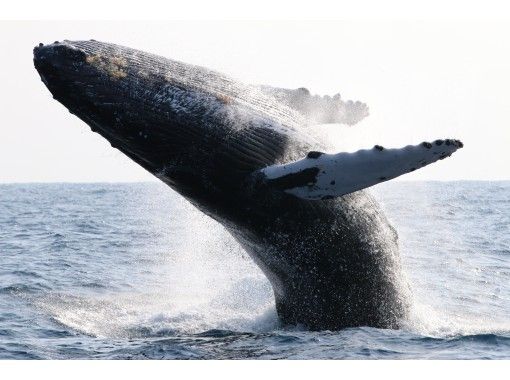 Speaking of activities and leisure that are indispensable in winter in Okinawa, Whale watching is.
Whale watching tours have been held since late December, The best season is January-March Until. Exactly January is perfect for a whale watching experience is!
What is the attraction of Okinawa whale watching? "The highest rate of encountering whales" ..
Participate in whale watching in Okinawa in winter and experience the overwhelming power that you can not taste on TV and videos!
Okinawa whale watching experience tour reservation ranking
Bus tour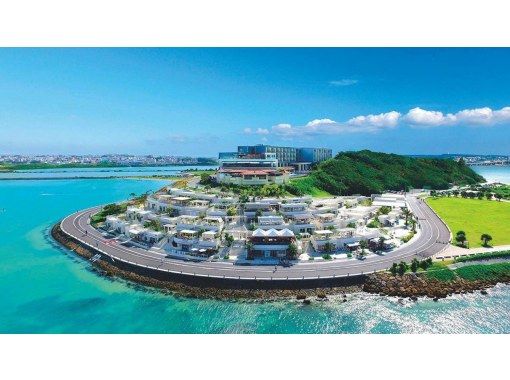 Okinawa is one of the most popular tourist spots in Japan, but compared to the high season in summer, January is a time when the number of tourists is calm.
In January Okinawa, there are many tourist spots that are crowded in the summer, Relaxing sightseeing I can do it. Therefore, I would like to recommend Okinawa Bus tour around sightseeing spots !!
Sightseeing spots in Okinawa just by getting on the bus Churaumi Aquarium or American Village , Kouri Island And so on You can go around efficiently and it's very easy It is attractive.
Okinawa Bus Tour Reservation Ranking
SUP experience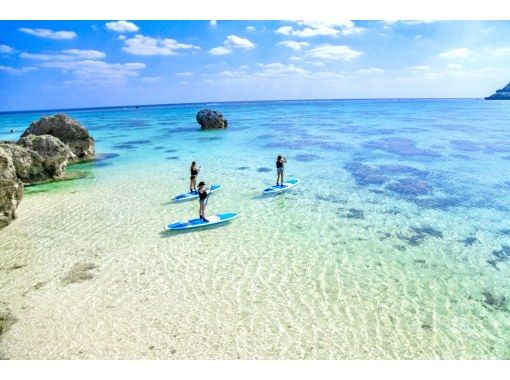 Even beginners and children of marine sports can easily participate and enjoy a spectacular cruising with the beautiful sea and sunset of tropical Okinawa in the background. SUP experience Is a classic activity in Okinawa.
January is the time when the colors of the sea are bright Besides, you can enjoy taking pictures and taking a walk on the sea without worrying about congestion and surroundings.
Although it is a marine sport, the board is stable Activities that are unlikely to fall even for the first time Therefore, you can enjoy it comfortably even on cold days. Never loses popularity all year round Is also a feature.
Depending on the shop Rash guard and wetsuit rental There are many experiences and tours included in the price, so you can enjoy it without worrying about the cold.
Okinawa SUP reservation ranking
Popular activity ranking that you can experience in Okinawa in January
Speaking of Okinawa's classic and popular sightseeing spots Blue Grotto That's right. Continue to enjoy in the blue cave in January Snorkeling or diving Is popular.
But in January Okinawa, you can enjoy various other activities and leisure activities!
Not only below, but for couples Pairing experience, accessory making experience It is also recommended as it will be a memory of your trip to Okinawa!
Recommended winter activities for families with children Whale watching experience Is popular! The whales you see up close are very powerful! Please experience the realism unique to life!
Okinawa activity / leisure / experience / play popular area ranking

No. 1 in popularity

Blue cave, Onna village

▶ ️

View Blue Cave Snorkeling Popularity Ranking

▶ ️

See the blue cave experience diving popularity ranking

2nd most popular

Ishigaki Island

▶ ️

See Ishigaki Island popular activity ranking

▶ ️

See Ishigakijima diving experience popularity ranking

▶ ️

See Ishigakijima snorkeling experience popularity ranking

3rd most popular

Miyakojima (Irabu Island, Shimoji Island, Kurima Island, Ikema Island)

▶ ️

See Miyakojima activity popularity ranking

▶ ️

See Miyakojima experience diving popularity ranking

▶ ️

See Miyakojima snorkeling popularity ranking

4th most popular

Nago City, Nakijin Village, Kouri Island

▶ ️

See Okinawa Yanbaru no Mori activity special feature

5th most popular

Naha city

6th most popular

Iriomote Island, Yubu Island, Barasu Island, Hatoma Island

▶ ️

View Iriomote Island Activity Popularity Ranking

7th most popular

Yomitan Village (Cape Zanpa), Kadena City, Chatan Town

8th most popular

Nanjo City (Kudaka Island)

9th most popular

Urasoe City / Ginowan City

10th most popular

Okinawa City / Uruma City (Tsuken Island)
Based on the number of activity Japan reservations
Search from all activities, leisure, experiences, and play in Okinawa