What is backcountry? Snowboard/ski recommended tours & popularity ranking
Activity Japan editorial department
On this page, one of the longing ways to enjoy for skiers and snowboarders that they want to experience at least once " Backcountry " is a special feature! Enjoy fresh powder snow Recommended mountain and spot information and ranking of popular backcountry experience tours nationwide をご紹介To do. In addition, backcountry equipment, tools, suitable wear, precautions and dangers for beginners, etc. Basic knowledge on enjoying the backcountry for the first time をチェックしていきましょう..
What is backcountry?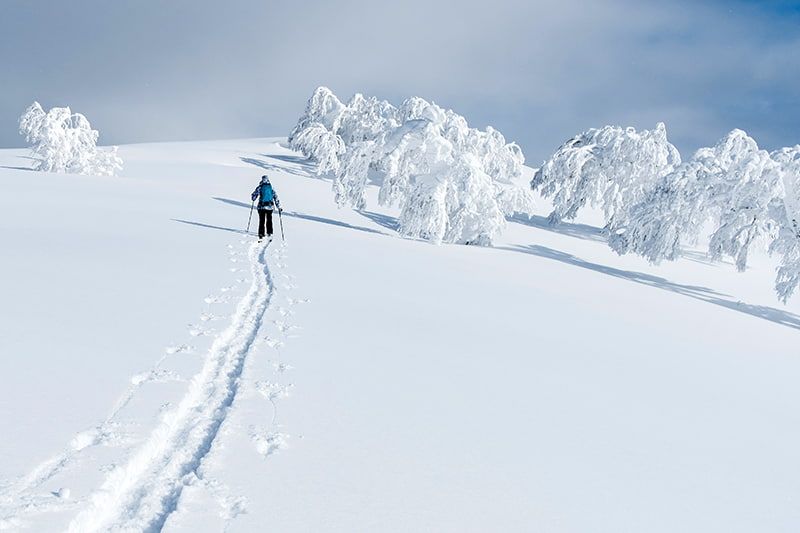 Backcountryとは 、日本語に直訳すると「未開の地"or"辺境の地」などを意味する言葉is.
In turn, in the winter sports industry such as skiing and snowboarding "Natural snowy mountains" that are not maintained like ski resorts and slopes のことを指To do.
Turn the untouched forest areas, snowy mountains, and snowfields into play fields The biggest attraction is being able to ski on fresh, fluffy powder snow. ..
Also, in the course of the natural world where human hands do not enter at all, An adventure experience that can never be experienced at a ski resort or on the slopes を体感できます..
What is a backcountry tour?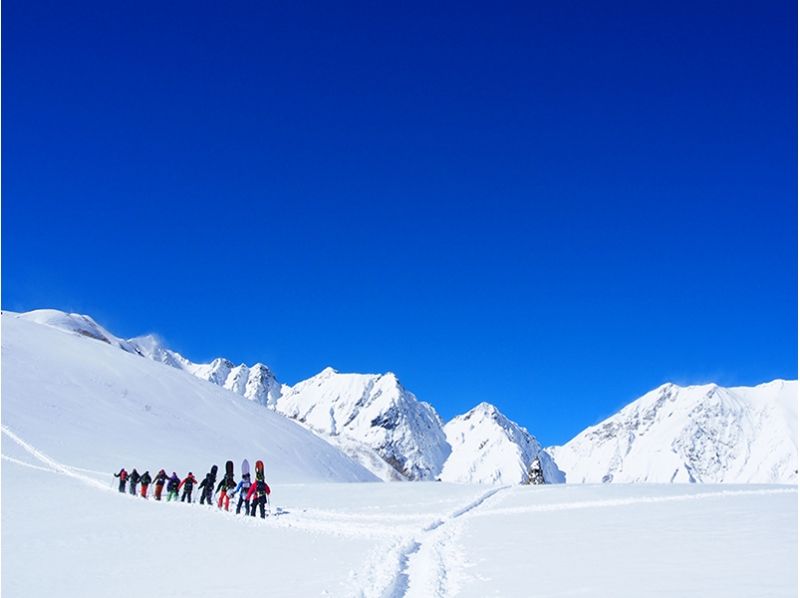 Backcountry tours are Backcountry ski tour "or" backcountry snowboard tour 」の両方があります..
A backcountry tour is not only about how to enjoy it, its charm, rules and manners, but also the risks and dangers of natural snowy mountains. A tour accompanied by a guide/instructor with specialized knowledge のことis.
To safely enjoy the backcountry, Route selection, equipment preparation, division of roles among members, rescue system, creation of mountaineering plans, etc. 、当日のガイドの他にもさまざまな準備をサポートしてくれます..
Not only beginners, but also intermediate and advanced Be sure to join the experience tour when enjoying the backcountry し、厳格に定められたルールを守って安全にお楽しみください..
Backcountry equipment and tools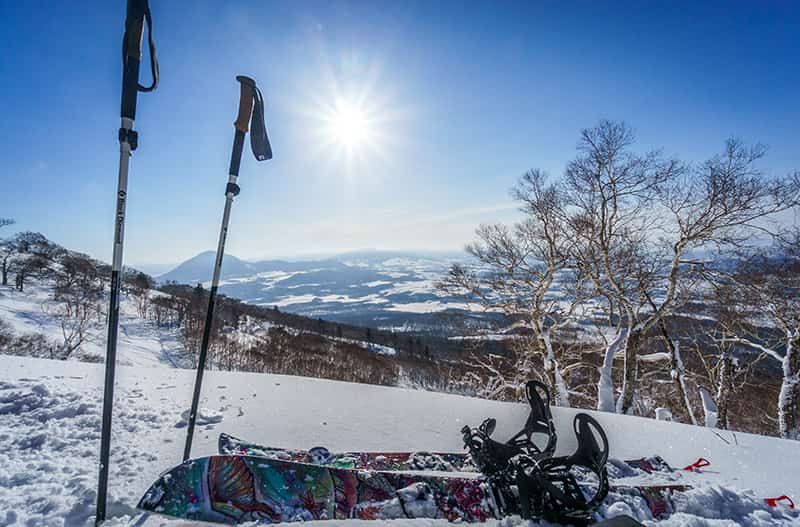 On a backcountry tour that climbs snowy mountains with your own feet without using lifts or gondolas, Various equipment other than general skiing and snowboarding equipment is required is.
Also, tools such as boards, boots, bindings, etc. Prepare items suitable for backcountry that can withstand harsh snowy mountains することをおすすめTo do.
Below, for beginners participating in the backcountry tour for the first time, " Backcountry equipment and tools 」の一例を一覧としてリストアップしています..
Hosted by an outdoor shop In backcountry tours, some specialized equipment may be rented. あります..
Participate if you have questions or concerns Inquire in advance at the backcountry tour holding shop しましょう..
Backcountry wear and clothes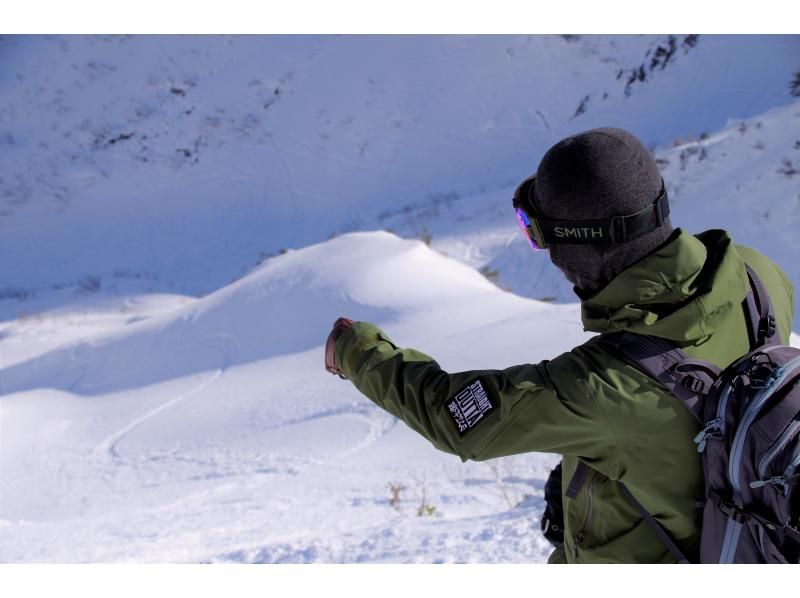 In the backcountry, which includes elements of snowy mountain trekking, wearing ski and snowboard wear is basic. The key to choosing the right clothes となります..
Used as clothing for snow mountain trekking and mountaineering, "Layering" that is easy to put on and take off and enhances heat retention を意識することが必須is.
"Layering" is 3 layers: base layer, mid layer and outer layer で構成To do.
base layer
What is a base layer Underwear that touches the skin directly のことis.
Because it is easy to sweat even when the temperature is low during snowy mountain trekking, Moisture-absorbing and quick-drying that absorbs sweat quickly and dries easily を選びましょう..
Prevents sudden cooling due to sweat, The point is to adjust body temperature smoothly. is.
mid layer
What is a midlayer "Middle clothes" worn over underwear のことis.
Let alone winterization and heat retention, Fleece and inner down made of easy-to-move, lightweight materials が推奨されています..
In addition, due to changes in temperature, etc. It is convenient to choose a front zip so that it is easy to put on and take off. is.
outer layer
Outer layer is the top layer Ski/snowboard wear and mountain jackets (mountain parkas) などを指To do.
Gore-Tex, etc. Made of high-performance materials that are waterproof, windproof, and breathable を選ぶと良いでしょう..
In addition, in order to make it easier for the rescue team to find it in the event of an accident, It is recommended to choose flashy primary colors such as red, yellow, and green. To do.
Participate based on the "layering" explained above Prepare clothes and wear according to the rules of the tour holding shop しましょう..
In addition, in consideration of the convenience of carrying, clothes and wear Choose a packable or lightweight item ことが推奨されています..
Backcountry notes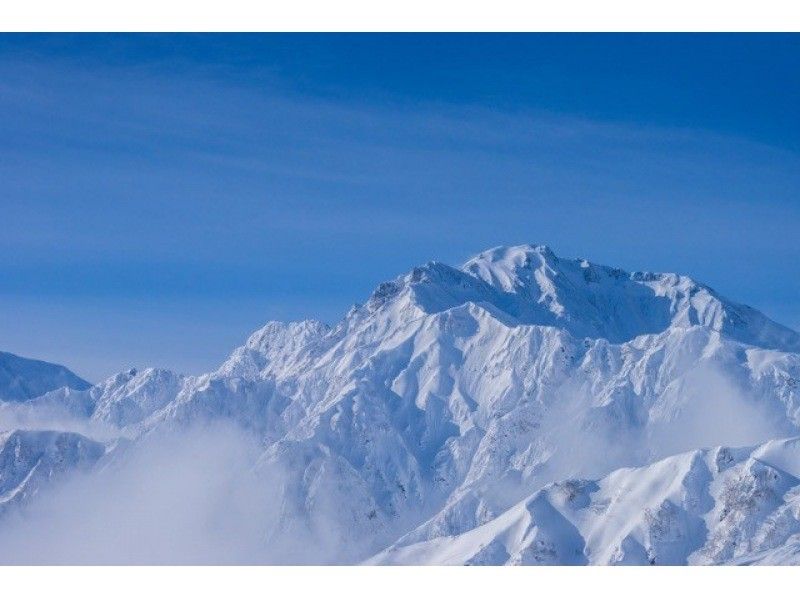 In the backcountry with natural snowy mountains as a playfield, Precautions to avoid various dangers があります..
Because there is a risk of not only injury and distress but also death in the worst case Thorough preparation and planning are required is.
First," Possible hazards in the backcountry 」の中からもっとも気をつけるべきポイントをおさらいしておきましょう..
in the backcountry, Sudden changes in weather may cause exposure to blizzards, rain, etc. あります..
Phenomena such as whiteouts reduce the visibility of the surroundings, Risk of being caught in an avalanche and buried in snow も孕んでいます..
In addition, there is a possibility of a collision accident with trees and rocks, and physical strength and body temperature are deprived. Even if you get hypothermia 考えられます..
To minimize those risks, Appropriate equipment and tours accompanied by experienced guides and instructors are required is.
Recommended spots in the backcountry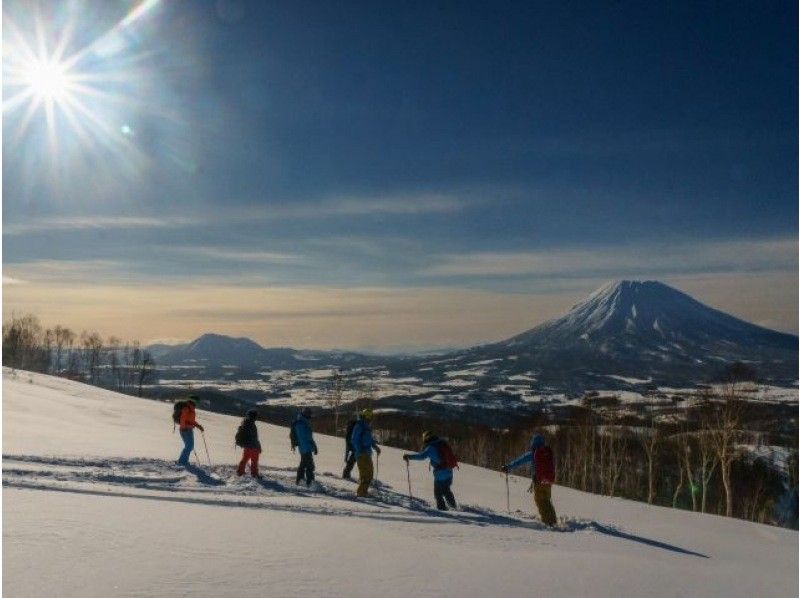 In enjoying the first backcountry, " Backcountry recommended mountains and spots " is representative of the information you want to know.
Below, based on Activity Japan's latest reservation data " Japan Backcountry Tour Popular Prefecture Ranking 」をご紹介To do.
Experience tours held are supported by many snowboarders and skiers Check out popular backcountry spots していきましょう..
Backcountry popular prefecture ranking
関東甲信越地方はNagano・Gunmaが人気!
of the Kanto Koshinetsu region Nagano "or" Gunma 」は、東京都内や近郊から訪れるスキーヤー・スノーボーダーが多いスノースポットis.
Naganoでは「 Hakuba Village ", and in Gunma " Minakami (on the water) 」の周辺でバックカントリーツアーが開催され人気を集めています..
With minimal skill It is possible to participate in a wide range of levels from backcountry beginners to experienced people なツアーが開催されています..
Recommended tour
Review and word-of-mouth experience
Hokkaidoの極上パウダースノーを満喫!
World-famous as a mecca for winter sports such as skiing and snowboarding Hokkaido 」..
Having a popular ski resort " Niseko Rusutsu "or" Obihiro / Tokachi ", " Asahikawa/Sounkyo Gorge 」などのエリアでバックカントリーツアーが開催されています..
Snow quality and dynamic scenery that sets it apart from Honshu のなかでバックカントリースキーやスノーボードをお楽しみください..
Recommended tour
Nationwide backcountry tour popularity ranking
Finally, based on Activity Japan's latest reservation data " Nationwide backcountry tour popularity ranking 」をご紹介To do.
体験場所(住所)や体験料金(価格)などのプラン情報をはじめ、レビュー・口コミ体験談による評判を参考にプラン選びの比較検討にお役立てください..
Editorial department recommended feature articles