Online tour experience report: Experience report of making herb balls without using pesticides and chemical fertilizers from Ishigaki Island!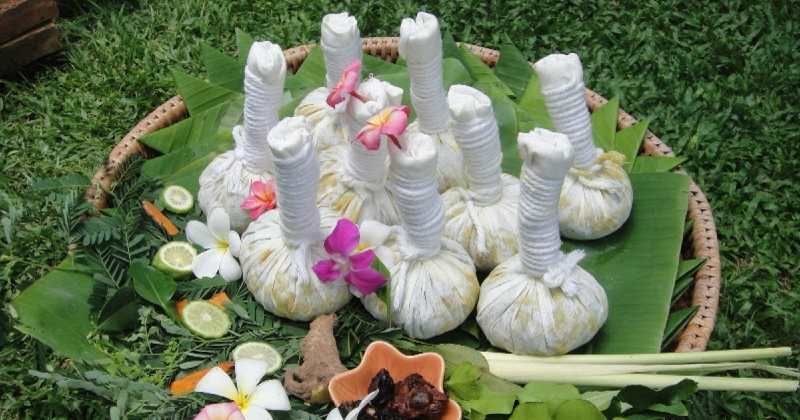 Activity Japan editorial department
Activity Japan editorial department C who is busy with work and spends the same days.
One day, at Activity Japan, "Learn online: Experience making 100% Ishigaki Island herb balls Discovered!
" online Then I can experience it at home, and I want to incorporate a little change into my life with the scent of herbs. "
By the way, herbs "Beauty" "Muscle" "Detox" Three types. You can choose according to your preference.
Editorial department C who uses a PC at work on a daily basis and is worried about stiff shoulders and stiff body. To take care of tired muscles, I decided to select "Muscle" without hesitation.
actually online so Manufacturing experience It's the first time in my life to do it. What is it like? !!
Editorial department C Actual experience and report To do!
What is the online tour experience / offer shop "Three little birds"?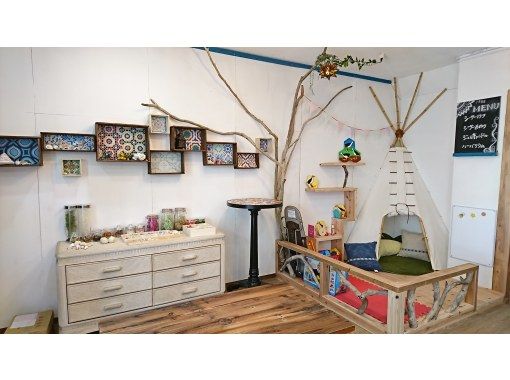 "Learn online: 100% experience of making herb balls from Ishigaki Island" will be held in Okinawa Ishigaki Island Shop " Three little birds "is.
"Three little birds" is a manufacturing experience workshop. In a physical store Making shisa ・ Painting , Candle (Sea gel candle), Herbarium , Making herb balls You can enjoy the experience.
What is an herb ball?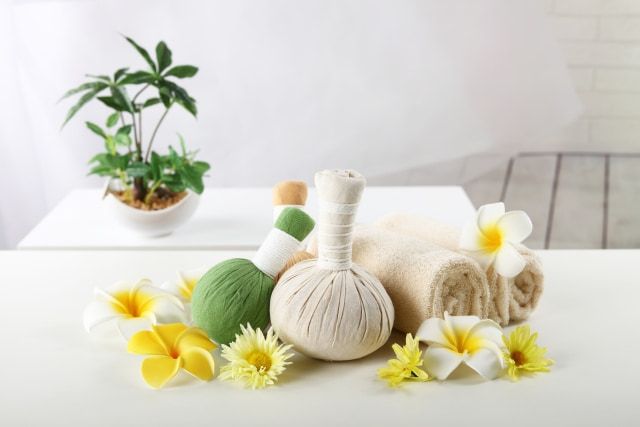 In Asian countries such as Thailand, it is said to be one of traditional medicine and folk remedies. Herb ball .. Wrap several kinds of herbs in a cloth, steam them in a ball shape, or heat them in a microwave oven and apply them to your body.
In Thailand Fatigue recovery, healing of wounds and internal illnesses, postpartum care It seems that it is used for such things.
In Asian countries such as Thailand, herbs have been easily available since ancient times.
As a result, herbal balls have developed and are still familiar to us today. Traditional medicine and folk remedies It is also used as.
Even now, in Thailand, it is used as a postnatal care along with Thai traditional massage and herbal saunas at national and private hospitals.
Delivered from Ishigaki Island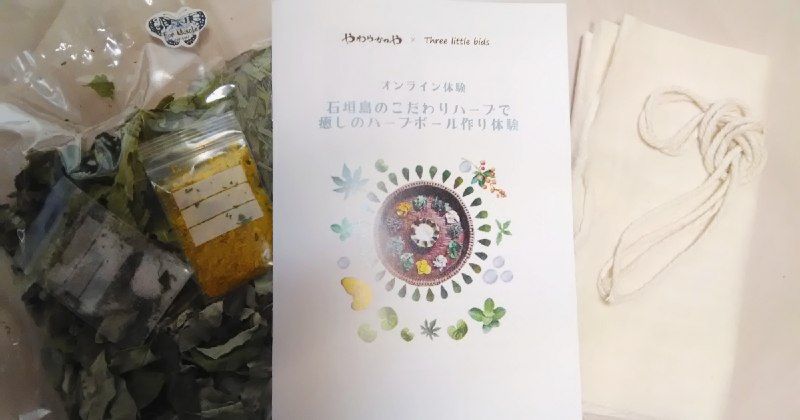 Book online: 100% Ishigaki Island herb ball making experience, a few days later ...
From Ishigaki Island, Okinawa Herb ball kit Has arrived!
When you open the plastic bag, Herb mix & herb pack, gauze bag, string and online tour experience guide Is included.
The online tour guide clearly describes the characteristics of herbs and how to make herb balls. It seems that you can review even after experiencing is not it!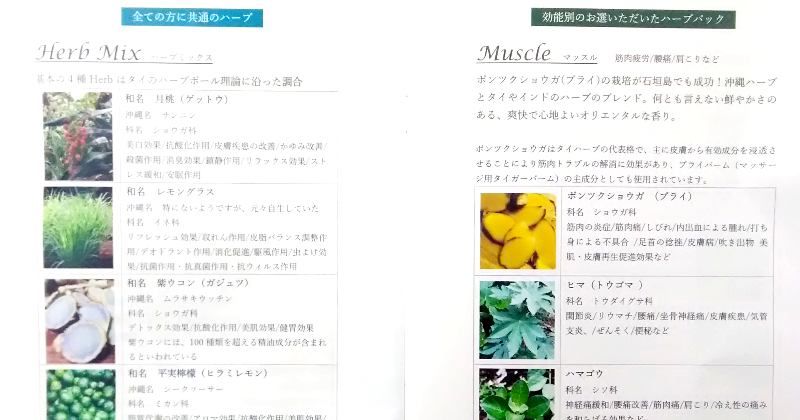 Discerning 100% Ishigaki herbs!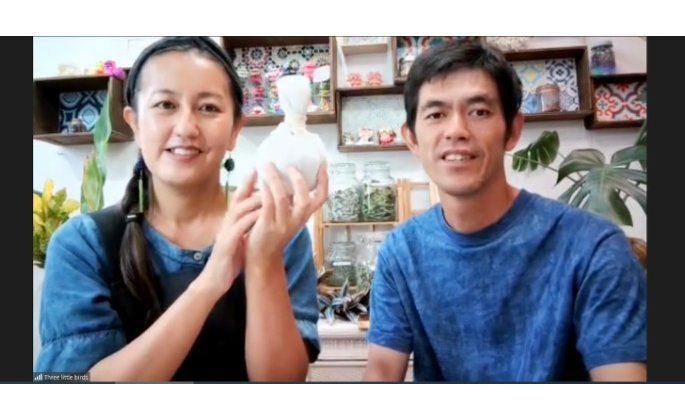 On the day of the experience. Mr. and Mrs. Yanagihara smile when they enter Zoom and wait with a tense look!
Editorial department C is relieved to see two people who are very bright and easy to talk to.
First of all, introduce yourself. When asked about the shop name "Three little birds" that he was interested in, he said, "It's derived from my favorite Bob Marley song, and it's because I have three family members."
His wife is from Chiba. My husband was originally from Shimane and lived in Kanagawa and Kawasaki when he was in college.
The two met on Hahajima, the Ogasawara Islands, and moved to Ishigaki Island in 2015. It seems that the experience shop has been open since 2017.
When asked about the customer base of "Learn online: 100% experience of making herb balls from Ishigaki Island", " Corporate benefits and schools often take groups "My husband said.
There are many women in individuals, but there are many men in groups, "the wife replies. It is surprising that there are more male participants!
According to his wife, he was asked to offer an online tour of herb balls.
Mr. Hattori, the owner of the relaxation salon "Soft Kanoya", who I knew right after I moved to Ishigaki Island, was asked by a customer to "tell me because I want to use herbs at home", but I was busy so I went to the classroom. Difficult to hold. Therefore, we asked Mr. and Mrs. Yanagihara, who runs the experience shop, to provide an experience of herb balls.
For the herb ball experience, we use herbs grown by Mr. Hattori, "I want to deliver safe and secure products."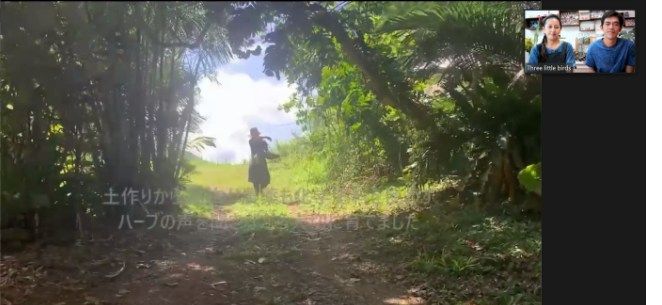 Mr. Hattori is an expert in traditional Thai massage and relaxation using herbs. He has about 15 years of experience and is a "very studyer (wife talk)".
Mr. Hattori says, "We start with soil preparation." In the video of the herb field that I saw after introducing myself, I can see that it is being cultivated with great care.
Let's make 100% Ishigaki Island herb balls that do not use pesticides and chemical fertilizers!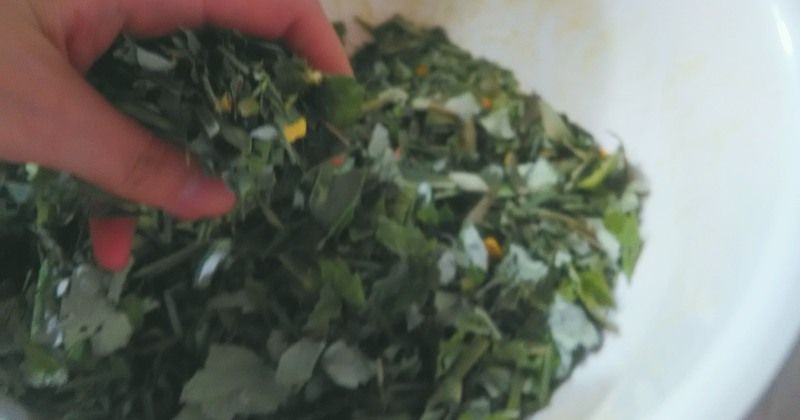 After watching a video explaining the characteristics of the herbs used in the herb balls, the experience finally starts!
It's my first time to experience making things online, so I'm worried, but Mr. and Mrs. Yanagihara encourage me.
By the way, the herbs in the "Muscle" course selected by the editorial department C are a blend of three types: Pontsuku ginger, castor bean (Ricinus communis), and Vitex rotundifolia. Pontsuku ginger has a cute sound, but it is a representative of Thai herbs and is the main ingredient of Tiger Balm for massage. Domestically produced herbs are quite rare and are recommended by Mr. and Mrs. Yanagihara. is.
From the bag to the bowl of herbs. Then, the scent of herbs is fluffy all over the room!
Editorial department C who is sensitive to odors and is not good at scents of strong perfumes and hand creams. However, the herb of the "Muscle" course selected this time has the impression that it is "a scent that all cells want".
It seems that you can fly to Ishigaki Island, which is rich in nature, just by smelling the scent.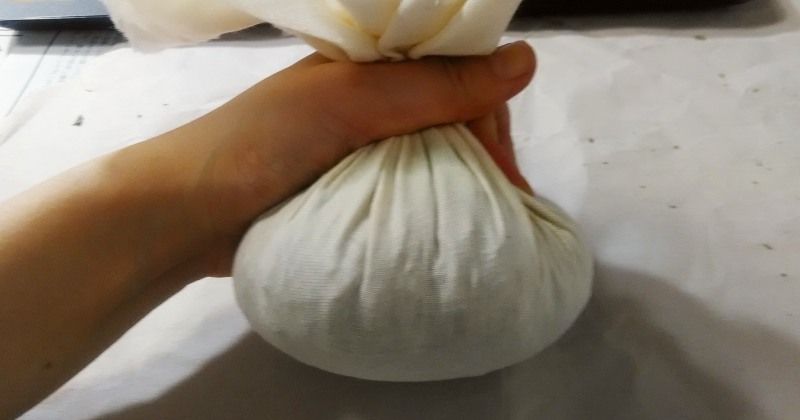 Hold the edge of the cloth, wrap it in a cloth (luxury domestic double gauze!), Crush it tightly, and wrap it around with a string.
On the way, I was worried that "I wonder if it fits ...", but it was completed while being encouraged by Mr. and Mrs. Yanagihara, "It's okay!"
Impressions of participating in the experience of making herb balls from Ishigaki Island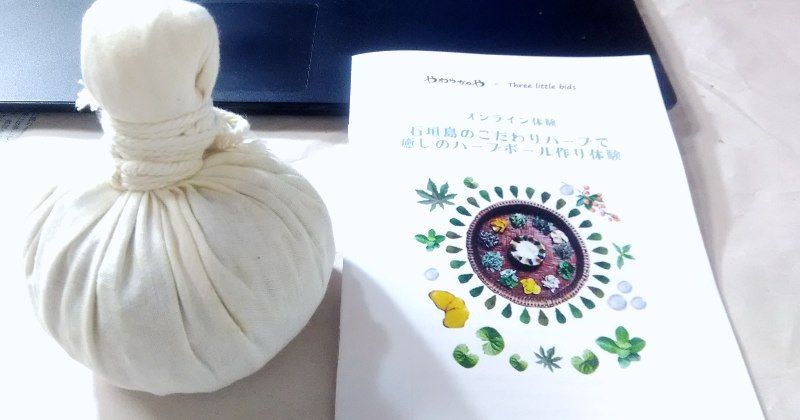 It is impressive that Mr. and Mrs. Yanagihara were very cheerful and friendly. Just talking online made it fun. Also, the explanation is polite and easy to understand, so it will check if it suits each process, so even those who are worried that "I'm clumsy but okay ..." are safe!
When I soaked the finished herb ball in water, warmed it in the microwave, and applied it to my shoulders and neck, I felt a stronger (albeit comfortable) scent of herbs, and I felt very refreshed! It feels like the scent appeals directly to your body.
The online tour herb ball experience is recommended for those who want to use domestically produced safe and secure herbs and want to incorporate herbs. In addition, company welfare and school suburban learning, etc. Ideal for groups who want to have a common experience while staying at home is!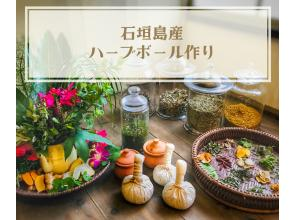 Ishigaki Island
5,500

Yen ~

(tax included)
4.1
(4 reviews / experiences)
・. * ・. Warm with 100% pesticide-free herbs from Ishigaki Island! Self-care and healing time. * ・. What is an herb ball? I've had a treatment at a salon, so I'd like to try it myself! A course for beginners. Even clumsy people can enjoy making it, so feel free to join us! Natural aromatherapy effect when you are a little tired
Okinawa
Okinawa (remote island)
Ishigaki Island
Domestic online experience tour
It is a handmade experience workshop that you can take home on the day in Ishigaki Island, Okinawa. At the Three little birds store, you can make / paint shisa, make sea gel candles, herbarium, and herbal balls. Online, a professional handmade experience and the owner of a relaxation salon with 15 years of herb history will collaborate to make herb balls with 100% Ishigaki Island herbs and herbs. "Ishigaki Island that I visited someday, Ishigaki Island that I want to visit someday, Ishigaki Island that I want to visit again someday" I would like to share such feelings and create memories of a fun trip.
business hours
10: 00-17: 00
Regular holiday
Wednesday, irregular holidays
Activity Japan is an affiliated company of the travel agency HIS, and is one of the largest reservation sites specializing in activities in Japan, where you can easily find and make reservations for activities and experiences in Japan. We have our own contracts with more than 5,000 affiliated partners all over Japan, and we handle 400 events, more than 15,000 plans of outdoor activities, manufacturing, day trips, leisure, online experience tours, etc. In addition, HIS's 170 bases in 118 cities in 61 countries / 163 stores in Japan (as of September 2021) and more than 200 media media of Activity Japan's own network are popular, cheap and recommended activity information in Japan and overseas. Currently, in addition to Japanese, we are accepting online reservations from all over the world and reservations from travel agencies in English, Chinese (simplified and traditional), Korean, and Thai. In addition, you can make reservations at a discounted price by using the discount experience plan limited to Activity Japan and discount coupons, and you can get points back after the activity experience. Book cheap outdoor sports, day trips, leisure, activity experiences, and online experience tours at HIS Group Activity Japan.
---
---
---
---
---
---