Hokkaido trip in June | What is the climate, clothing, and fees? Recommended Activities In-depth Guide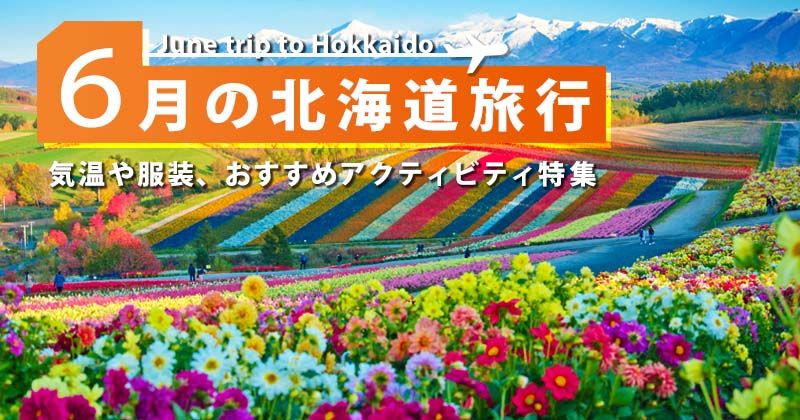 Activity Japan Editorial Department
Hokkaido in June A big feature!
In June, each region one after another rainy season To do. How about getting away from the daily news about the rainy season front and enjoying Hokkaido, which is said to have no rainy season?
Hokkaido in June, where big events are held. If it is June, which is not the peak season for travel, Flexible schedule It is also possible to combine
In the article, I will talk about traveling to Hokkaido in June. Dressing advice, popular events We will introduce information about
in June, Activities you should definitely experience in Hokkaido It's full of information!
Reasons why traveling to Hokkaido in June is recommended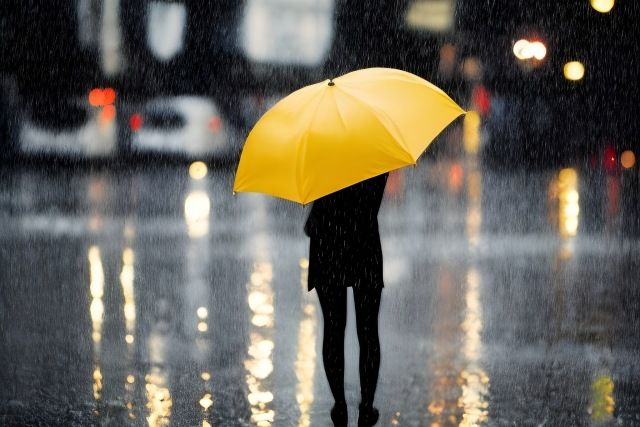 June, National rainy season However, did you know that Hokkaido does not have a rainy season?
The Japan Meteorological Agency releases "weather information on the rainy season" (preliminary report on the beginning of the rainy season) in the Hokkaido region. not announced . This is because the seasonal rain front, which brings long rains, disappears or weakens before it reaches the Hokkaido region.
On rare occasions, the rainy season front moves northward to the Hokkaido region, and the rain continues. In addition, it may rain more easily due to the extension of the Okhotsk high pressure system. Around June, the unsettled weather in the Hokkaido region is called the "Ezo rainy season." The amount of precipitation itself is less than Honshu is.
" early summer vacation ", leaving the humid rainy season of Honshu to enjoy a refreshing Hokkaido in June Enjoy!
2. Enjoy driving in your own car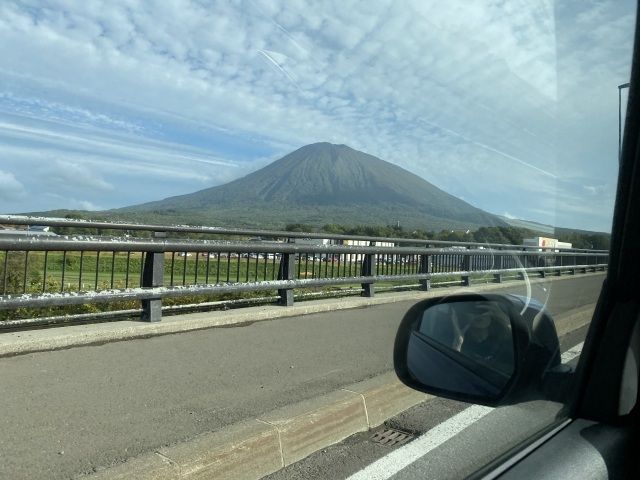 majestic Hokkaido of drive trip . It is a popular form of travel in recent years.
Arranging a rental car locally is a popular method for driving trips in Hokkaido. but, Travel Hokkaido with your own car However, there are more than a few people who love cars and want to enjoy the time spent traveling.
Why don't you go to Hokkaido with your own car and use the car ferry?
Transportation in Hokkaido is not limited to airplanes and bullet trains. If you travel by ferry, you can also go sightseeing in Hokkaido with your precious car!
not on package tours Unique tourist route You can also enjoy
3. It's actually a popular tourist season
As mentioned above, it is difficult to be affected by the seasonal rain front. Hokkaido in June . Due to the refreshing climate, it can actually be said to be the perfect month to travel to Hokkaido.
Along with the "Sapporo Snow Festival" held in February, now Hokkaido ・ Sapporo It became a big event representing the Yosakoi Soran Festival ". It is held in early June every year.
"YOSAKOI Soran Festival" is an arrangement of Hokkaido's folk song "Soran Bushi." energetic festival is.
Over the course of about five days, teams from inside and outside the prefecture wear colorful costumes and perform flawless dances. At the venue, Hokkaido There will also be a food park where you can enjoy local gourmet food.
Don't miss this powerful festival! experience on-site Try it!
Hokkaido travel recommended areas in June
Donan area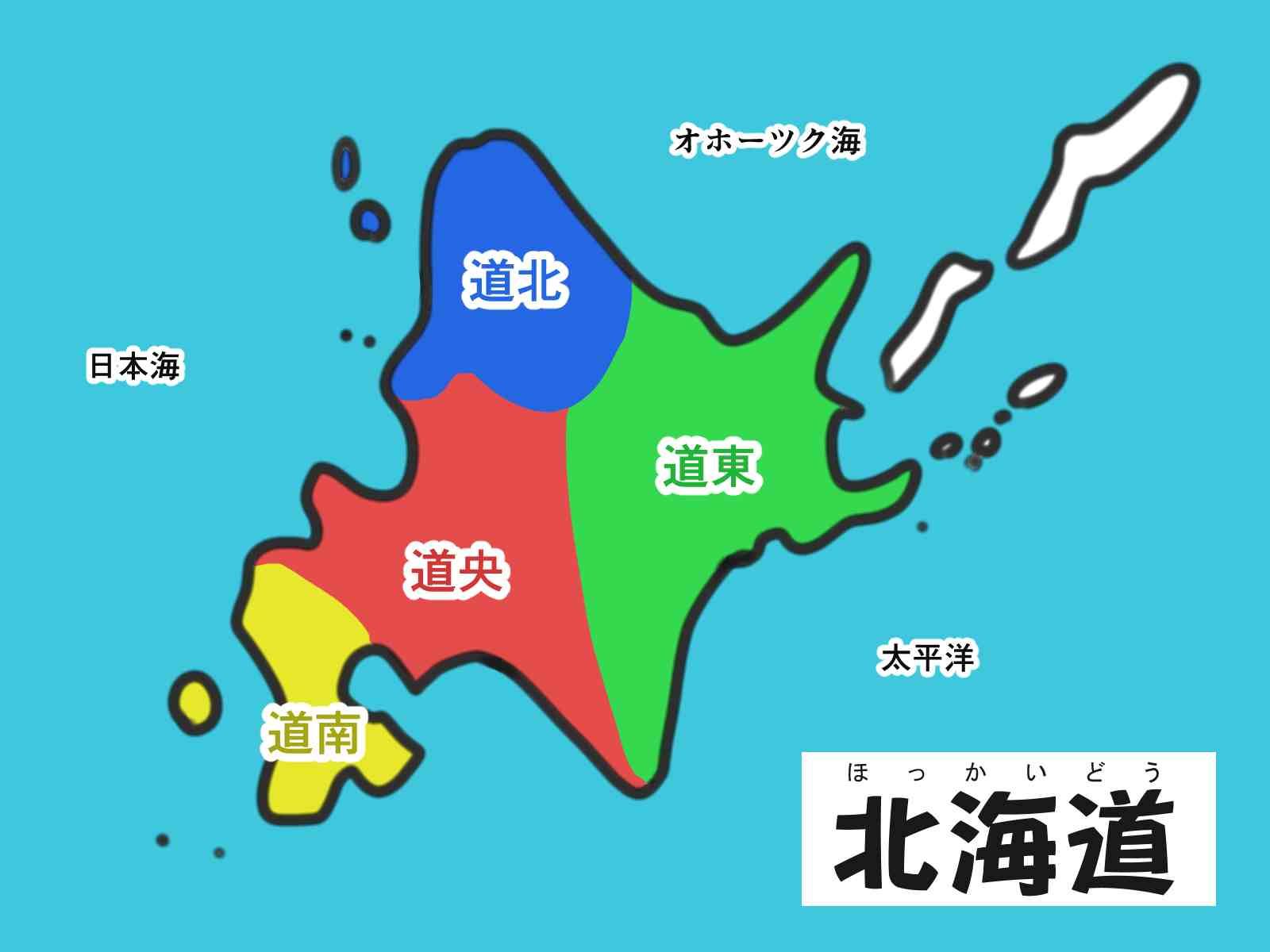 Hokkaido divided around the Oshima Peninsula, the southern tip of the Donan area is a quasi-national park Onuma , There are many historical remains from the Jomon period to the Meiji period Hakodate , also known as "Little Kyoto of the North" Matsumae Such, The depth of the fusion of nature and culture It is an area where you can feel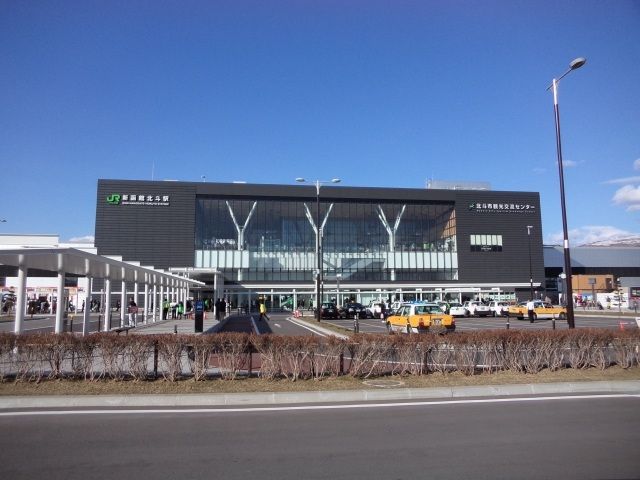 Opened in 2016 Hokkaido Shinkansen . Hokkaido by land It is a hot topic as a new means of transportation to go to.
Currently, there is JR Shin-Hakodate-Hokuto Station, which is the gateway to the Shinkansen. Hokuto City is rich in seafood and mountain delicacies! Seafood caught in the Tsugaru Strait and tomatoes boasting one of the largest harvests in Hokkaido are gems that you should definitely try.
Southern Hokkaido in June Recommended Reasons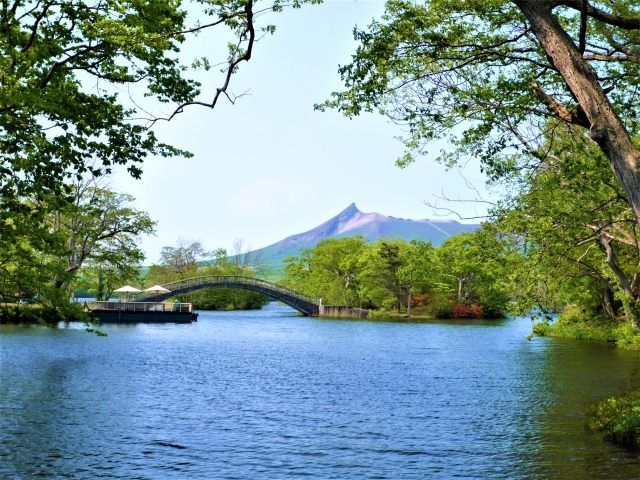 popular tourist spots in Hokkaido, Donan area . Located in southern Hokkaido, rich in nature Onuma Quasi-National Park is one of six quasi-national parks in Hokkaido.
In June, the wisteria trellises in the park reach their peak. Also, since we are entering the mountaineering season, we are planning to visit Hokkaido Komagatake, an active volcano with an altitude of 1,131 m. trekking Many hikers who challenge themselves also visit.
A walk in the park Also recommended. There is no doubt that you will be healed by the beautiful contrast of green and blue when you take a walk on Lake Onuma and Lake Konuma on a sightseeing boat!
Southern Hokkaido is said to be short Feel the summer of Hokkaido perfect area. Speaking of traveling in Hokkaido Sapporo tends to be the center, but in June Southern Hokkaido Why not take a trip around
Hokkaido temperature comparison in June
Source: Japan Meteorological Agency "Sapporo/Hakodate/Nemuro/Wakkanai/Tokyo average values (values for each year and month)"

| region | average temperature | average maximum temperature | average minimum temperature |
| --- | --- | --- | --- |
| Sapporo (Central Hokkaido) | 17.0℃ | 21.8℃ | 13.4℃ |
| Hakodate (Southern Hokkaido) | 16.2℃ | 20.4°C | 12.6℃ |
| Nemuro (Eastern Hokkaido) | 10.9°C | 14.9℃ | 8.1°C |
| Wakkanai (north of Hokkaido) | 13.0℃ | 16.1°C | 10.4°C |
| Tokyo | 21.9℃ | 26.1℃ | 18.5℃ |
June Hokkaido outfit and coordination plan
clothing point
Hokkaido Around June, cheerful like summer days will increase.
As you can see from the table above, the difference in temperature from Tokyo is small, so you should be able to wear the same clothes as you did at your departure point.
However, depending on the region in Hokkaido, there are days when the minimum temperature drops below 10°C. morning and evening cold It is safe to bring a light jacket that can be folded into a small size in preparation for the event.
The only thing you need to be careful of is UV rays! If you don't wear light clothes in a comfortable climate, you may accidentally get a sunburn and regret it...
Especially when enjoying outdoor activities, apply plenty of sunscreen, and small children should wear hats with flaps to cover their necks. sun protection Don't forget!
What to bring (example)
Short-sleeved T-shirts / Long-sleeved shirts / Hoodies / Pants / Foldable jackets / Cardigans / Sneakers / Flat shoes / Socks / Tights / Disposable warmers / Sunscreen / UV care goods / Hats / Sunglasses / Folding umbrellas, etc.
Hokkaido in June Recommended Activities/Leisure/Experience/Play
Rafting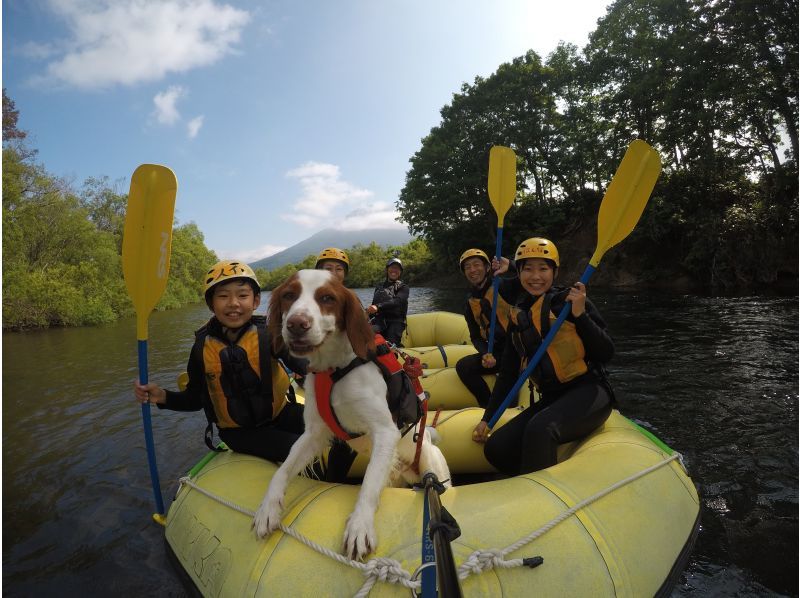 June, Hokkaido If you come to Rafting !
clear air and cool water exhilarating feeling Let me be.
From early spring to summer, due to the thaw the amount of water increases . For thrill-seekers rafting, June is the perfect month.
For families with small children or three generations of parents and children, fishing, hot springs, etc. Rafting To Plus α service A tour with is recommended.
Horse riding/Horse trekking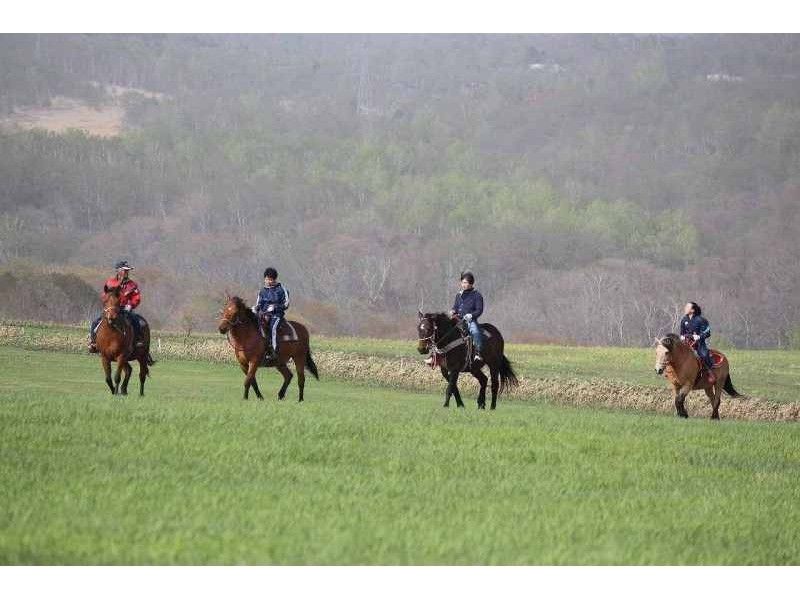 grassland run on horseback To go Horse riding/Horse trekking and, Hokkaido A unique experience. In Hokkaido, where there are many stables for racehorses, I love horse racing and animals This is a popular activity for .
Horse trekking through the woods can be enjoyed at the same time as horseback riding. forest bathing You can do it too! If the plan is implemented near Chitose Airport, return flight It is also possible to experience before leaving.
BBQ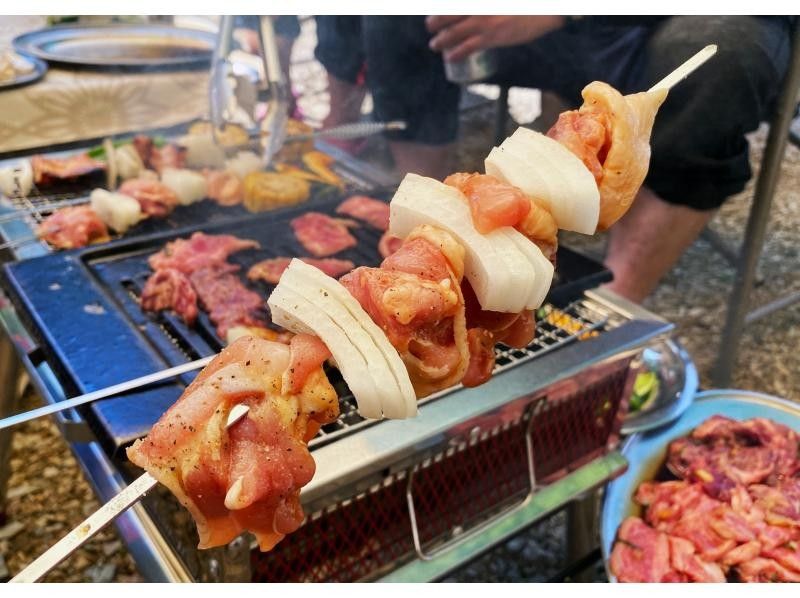 Spacious Hokkaido at BBQ Also recommended! There are many BBQ (barbecue) experiences that are set with various activities.
Hokkaido For people, Genghis Khan tasting mutton is soul food Existence that can be said. Enjoying Hamayaki and Genghis Khan in the garden of each home everyday sight That's right.
With a BBQ (barbecue) experience in Hokkaido with a good climate, Delicious ingredients and Hokkaido culture Would you like to touch
Ranking of Popular Activities You Can Experience in Hokkaido in June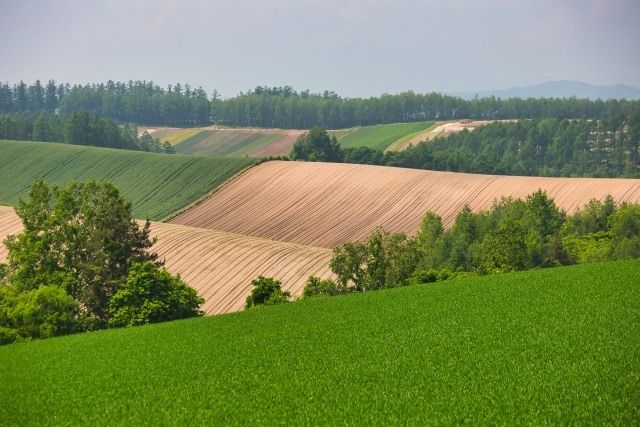 Hokkaido trip in June We have provided useful information and travel topics for you.
How was it?
June in Hokkaido has a good climate, Best season for sightseeing and activities is. In addition to the activities introduced in this article, SUP ・ clear SUP or Glasswork experience Also recommended. again, snorkeling Such sea activities also, actually Popular in Hokkaido It is held in
A popular activity is Reservations fill up quickly It's not uncommon. Once you have decided on your travel plans, along with arranging hotels, bullet trains, and planes, Activity reservation Also don't forget!
*The information in this article is current as of March 2023.
Editorial department recommended feature articles