July trip to Hokkaido | What are the climate, clothes, and prices? Recommended activity thorough guide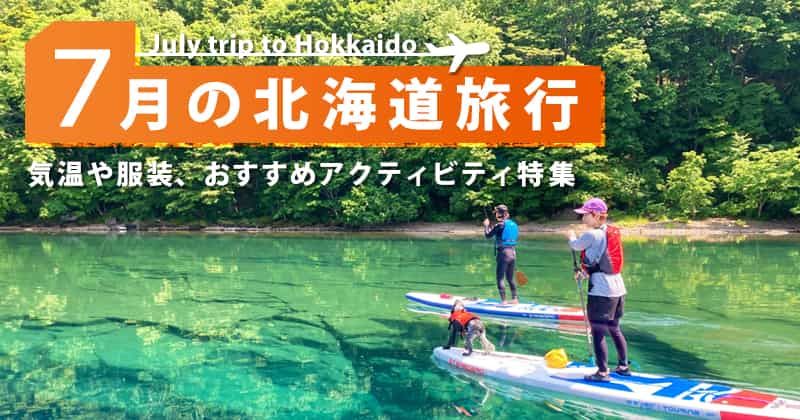 Activity Japan editorial department
On this page, in July Hokkaido We will give you useful information for your trip!
Strong image of snow and ice Hokkaido but, Hokkaido in summer is actually the best season for sightseeing!
It shows various landscapes that can only be enjoyed in this season.
When planning sightseeing in Hokkaido, such as "What is the climate and weather in Hokkaido in July?" And "What is the trend of travel prices?" Points to be worried about , We also show you recommended sightseeing areas!
Enjoy in Hokkaido Outdoor activities From creative Manufacturing experience We will also introduce the reservation ranking on the "Activity Japan" site.
Summer trip to Hokkaido Please use it as a reference when making a reservation!
Reasons why a trip to Hokkaido in July is recommended
1. There are many attractions in Hokkaido in the summer!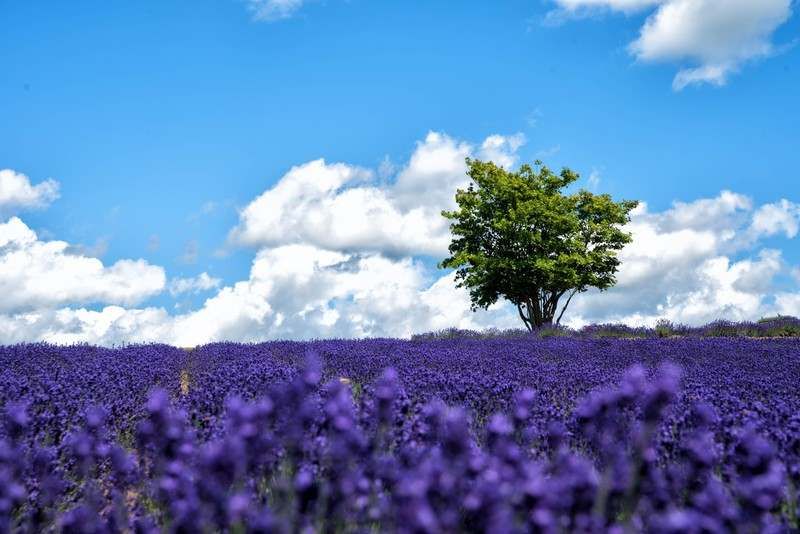 Summer in lush Hokkaido. Many of you may have seen pictures and videos of vast flower fields.
In Hokkaido in July, lavender, sunflower, etc. Flowers like Hokkaido Will reach its peak.
To take pictures that look good on SNS, Flower field tour Is that so?
Also, in July every year, in the open air beer garden Will open in various places in Hokkaido.
Enjoy Hokkaido gourmet food while drinking limited-brewed beer in the cool and sunny northern land.
Petit luxury feeling You can taste it!
2. Full of festivals and activities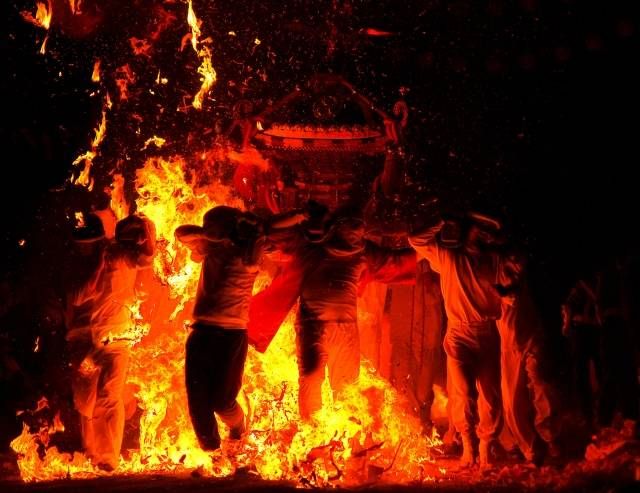 In Hokkaido in July Traditional festivals and events Is held a lot.
Shakotan The "Tengu Firewalking" held at Bikuni Shrine and Kotohira Shrine in the (Shakotan) area is a magnificent fire festival that is often called a strange festival. The sight of the tengu passing through the pillar of fire, which is several meters high, is a masterpiece!
In addition, in July in Hokkaido, Hakodate "Onuma Lake Festival" in the area, Abashiri Area "Orochon no Hi Matsuri" etc. Historical festival Is being carried out.
And at this time, Hokkaido green season There are also plenty of activities to enjoy.
Canoeing and kayaking Such Rivers and lakes Please join us in July for the experience of using the field!
3. Travel price in the first half of July is relatively good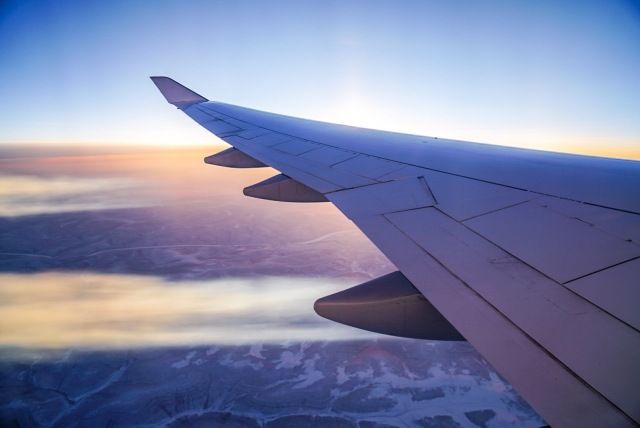 In the latter half of July, we will enter the season called "summer vacation" in earnest. Transportation and accommodation, including package tours, Prices tend to be higher after the second half of July Can be seen. Therefore, I would like to recommend Travel itinerary in the first half of July is.
There is a considerable difference in congestion between the first half and the second half of July. Schedule that is even a little vacant Let's aim.
In addition, at multiple airports in Hokkaido, LCC (Low Cost Carrier / Low Cost Carrier) Is in service.
Some LCCs also sell airline tickets suddenly on their websites!
The trick to get a cheap flight ticket As, of each company Check the homepage frequently Please try it.
Recommended area for traveling to Hokkaido in July
Central Hokkaido area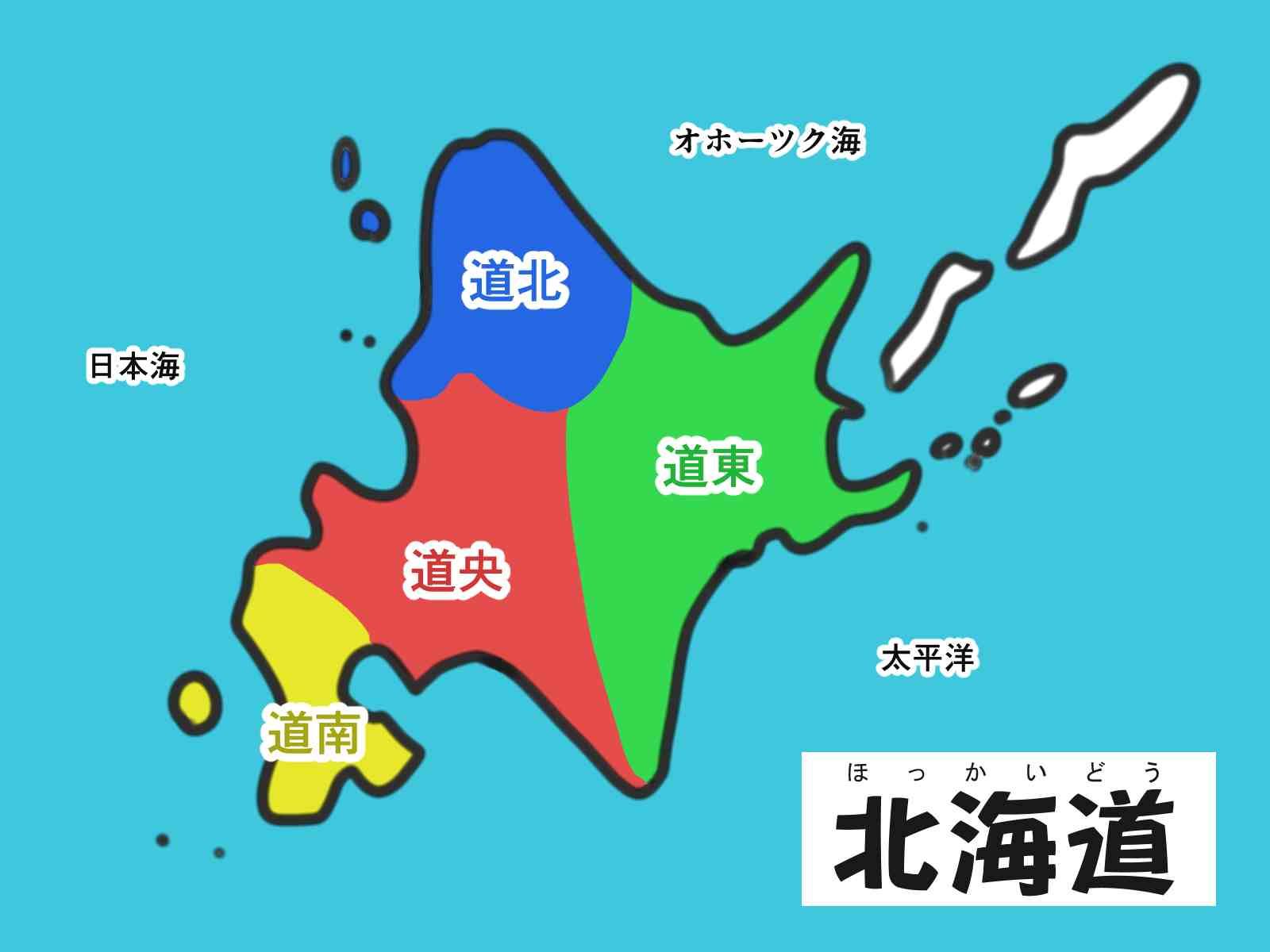 " Central Hokkaido area Is generally the location of the prefectural office in Hokkaido, around Sapporo, Central Hokkaido Refers to the area of.
Ishikari or Hidaka , Toya (Finally), Rusutsu , Otaru Popular tourist destinations such as Central Hokkaido It is divided into.
Sapporo is a representative player of sightseeing in Hokkaido!
Odori Park or Hitsujigaoka Observatory , Susukino , Mt. Moiwa (Moiwayama), etc. Many famous tourist attractions there is.
For professional baseball fans Sapporo Dome For beer lovers Sapporo Beer Garden I can't remove it.
Besides, it is famous for luxury resorts Lake Toya (Toyako), Showa Shinzan , Otaru canal or Shakotan / Blue Cave Such, Central Hokkaido area for, A scenic spot that you definitely want to see There are many!
Reasons for recommending Central Hokkaido in July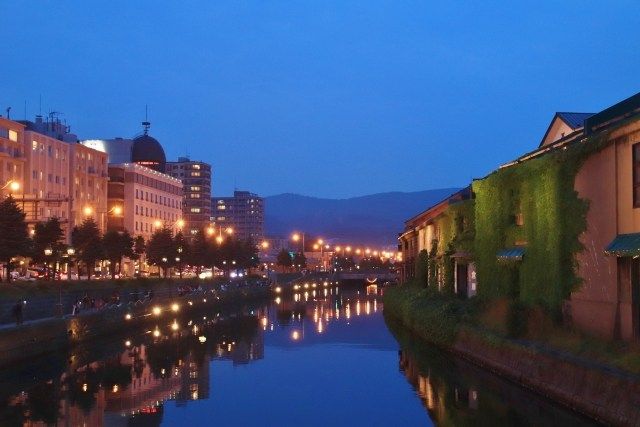 Sapporo in July has a nice climate Ideal for families with young children and trips for three generations Although it can be said that it is a time of year, long-distance travel in Hokkaido tends to be a burden for babies and seniors.
but, Central Hokkaido If so, there are many attractions in the area, Relatively less time to move It is possible to visit sightseeing spots.
Before the top tourist season in August, in a cooler and more comfortable climate than in Honshu, Central Hokkaido Otaru / Shakotan area Then Sea activity , Ishikari area Then Lake activity And there are lots of games where you can feel the magnificent nature!
July is Enjoy summer Hokkaido smarter We recommend a trip to the Central Hokkaido area where you can!
July Hokkaido temperature comparison
Source: Japan Meteorological Agency "Sapporo / Hakodate / Nemuro / Wakkanai / Tokyo Normal value (year / month value)"

| area | Average temperature | Average maximum temperature | Average minimum temperature |
| --- | --- | --- | --- |
| Sapporo (Central Hokkaido) | 21.1 ℃ | 25.4 ℃ | 17.9 ℃ |
| Hakodate (Donan) | 20.3 ℃ | 24.1 ℃ | 17.3 ℃ |
| Nemuro (Eastern Hokkaido) | 14.9 ℃ | 18.7 ℃ | 12.1 ℃ |
| Wakkanai (Northern Hokkaido) | 17.2 ℃ | 20.1 ℃ | 14.9 ℃ |
| Tokyo | 25.7 ℃ | 29.9 ℃ | 22.4 ℃ |
July Hokkaido clothing and coordination plan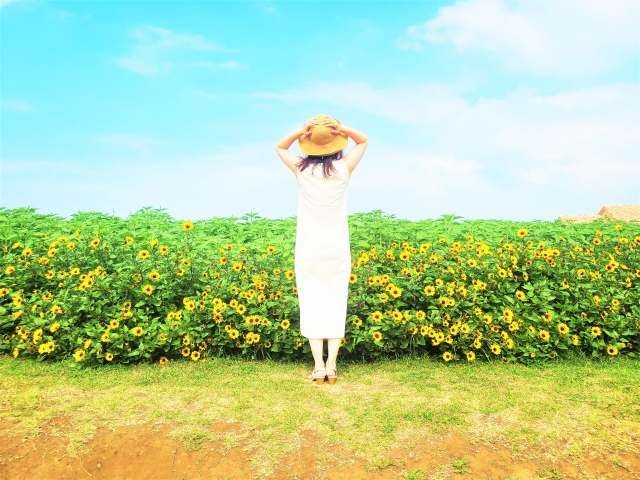 Clothing points
Hokkaido in July Not too hot, not too cold , There will be many days when you can spend comfortably
You can spend the day with short sleeves, Cold morning and night I want to be careful. Long-sleeved hoodies, cardigans, etc. Haori that is easy to put on and take off Is a must-have item.
The temperature is lower than in Honshu, but the temperature and the amount of ultraviolet rays are Not proportional .. If you neglect to take measures against UV rays just because it is cool, Unexpected sunburn You can also do it.
Especially when participating in outdoor activities Inadvertently tan Be careful! Make sure to use a hat and sunscreen, Sunburn measures Let's give.
What to bring (example)
T-shirts / shorts / dresses / denim pants / long sleeves such as hoodies / cardigans / summer stalls / / sunscreen cream / spray / sunglasses / UV-cut glasses / hats / folding umbrellas / sneakers / sandals / towels / etc.
Recommended activities / leisure / experiences / play in Hokkaido in July
Snorkeling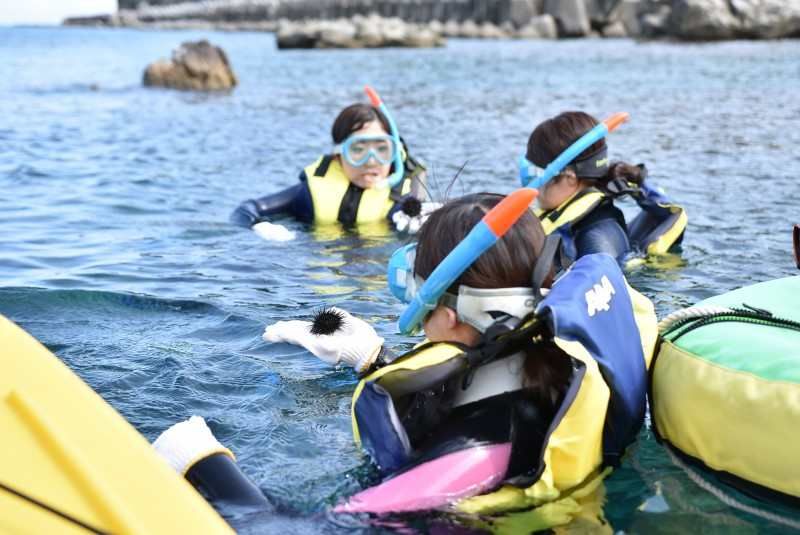 "" in Hokkaido Snorkeling ". Some people may find it surprising.
Generally, in warm regions such as Okinawa Marine activities Snorkeling is known as, but in Hokkaido Lake, not sea There is also a snorkeling tour with the field as the field.
also,
Hokkaido snorkeling
Check out the snorkeling experience in the Otaru area Shakotan / Blue Cave! Also known as "Shakotan Blue",
Summer-only blue beauty
Why don't you experience it?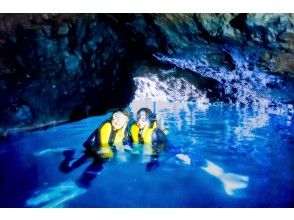 Ocean Days Shakotan Branch
Otaru, Kiroro, Shakotan
7,000

circle

6,500

Yen ~

(tax included)

Discount campaign in progress!
4.4
(4 reviews / experiences)
★ ☆ ★ The only hot shower in Hokkaido! Of course, shampoo and body soap can be used for free ★ ☆ ★ September is the warmest in the sea of Hokkaido! Shakotan Peninsula Blue Cave located next to Otaru, Hokkaido, where the coastline is rich in nature and scenic. About 70km from Sapporo. The fertile sea, which is described as "Shakotan Blue" because of the blueness of the water, and the rough coastal beauty are in a natural state.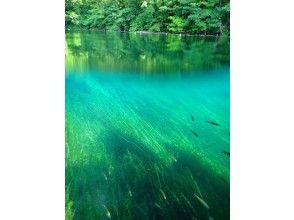 Nature Activity Center Ocean Days Lake Shikotsu Main Store
Ishikari / Sorachi / Chitose
8,000

Yen ~

(tax included)
4.0
(1 review / experience)
Lake Shikotsu National Park Snorkel Tour! Let's go see Crystal Blue! The surface of the water is transparent like a mirror, the water is clearly visible, and the fish welcome you. * Since it does not dive in the water, it takes 45 minutes to swim on the surface of the water.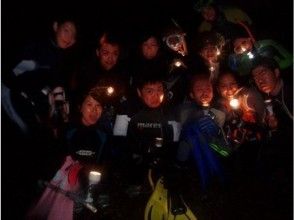 Ocean Days Shakotan Branch
Otaru, Kiroro, Shakotan
10,000

circle

7,000

Yen ~

(tax included)

Discount campaign in progress!
September is the warmest sea in Hokkaido! Let's go see the summer sky, shooting stars and underwater planetarium! Depart for a Noctiluca tour with a light in one hand! The fertile sea, which is described as "Shakotan Blue" due to the blueness of the water, and the rough coastal beauty are left in their natural state. It has become a treasure. ☆
SUP (SUP), clear SUP (SUP)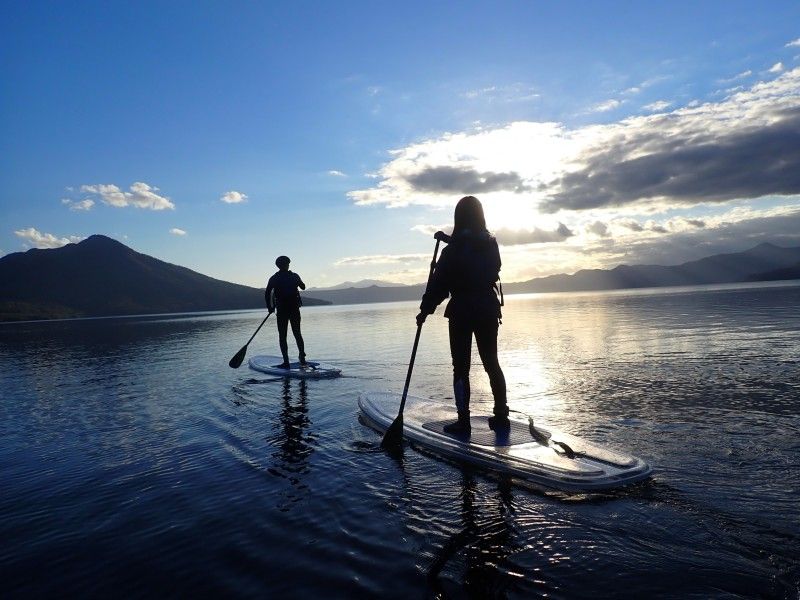 " SUP Or, the board is transparent and you can see the water. Clear SUP Is also an indispensable activity in the summer of Hokkaido. SUP is Large board with high buoyancy It is a water sport where you can ride on a paddle and paddle.
The tours on the lake are not easily affected by the waves, so Popular with families with small children is.
At Lake Shikotsu in the Ishikari area, you can also experience clear SUP on a transparent SUP board. Lake Shikotsu boasts one of the most transparent lakes in Japan Let's enjoy the beauty of water with Clear SUP!
Nature Activity Center Ocean Days Lake Shikotsu Main Store
Ishikari / Sorachi / Chitose
10,000

circle

8,000

Yen ~

(tax included)

Discount campaign in progress!
4.9
(9 reviews / experiences)
Tour photo present & free rental of equipment ♪ Water activity that is very popular at Lake Shikotsu's only SUP tour shop ☆ SUP (Stand Up Paddle Board)! Since it uses a large board with outstanding stability, even beginners can easily enjoy it. You can rest assured that the guide (certified instructor) will give a polite lecture. No equipment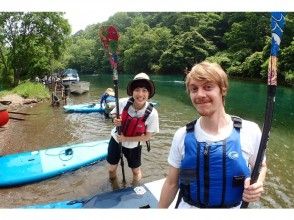 Sapporo
9,500

Yen ~

(tax included)
5.0
(47 reviews / experiences)
It is a SUP experience plan that you can relax and cruising while watching the magnificent scenery on the SUP board at Lake Shikotsu in Hokkaido. The transparency of the lake is high, and you can see the inside of the lake more than 10m even from the top of the SUP board. One of the highlights of this plan is that many animals and plants seem to be picked up. The lake is surrounded by Mt. Sotowa and surrounded by the majesty of Hokkaido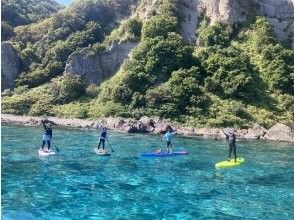 Otaru, Kiroro, Shakotan
10,000

Yen ~

(tax included)
☆ Recommended POINT of plan ☆ ①Small group system ☆ We have adopted a small group system. Even during the busy seasons of July and August, up to 5 people can be used for each guide! (If you apply for 5 or more people in one group, you can organize a tour in one group) Since we value conversation with customers, what is a tour that takes a large number of people, which is often a tourist destination?
Glasswork / glass studio
Tonbo balls and glasses Make your own " Glasswork / glass studio Is also a popular activity for traveling to Hokkaido.
Around the 19th century, glass products such as oil lamps used for night lights and buoys used for herring fishing began to be produced. Glass industry flourishes in Hokkaido It is said to be one of the reasons why it became.
After that, Emphasis on design as a craft We have found a new way to use glass, and we have reached the present.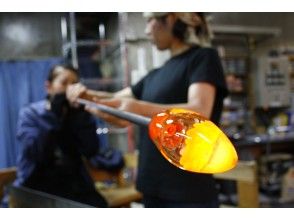 Otaru, Kiroro, Shakotan
3,000

Yen ~

(tax included)
3.4
(5 reviews / experiences)
* Currently, as a countermeasure against the new corona, we are doing ・ Sufficient ventilation ・ Use of disposable mouthpiece ・ Wearing a mask ・ Disinfecting etc. Why don't you make your own original my glass in Otaru? In our blown glass experience, craftsmen will serve customers one-on-one, so you can experience with confidence. ~ Plan flow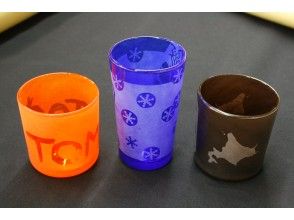 Otaru, Kiroro, Shakotan
1,100

Yen ~

(tax included)
* Currently, as a countermeasure against the new corona, we are doing ・ Sufficient ventilation ・ Use of disposable mouthpiece ・ Wearing a mask ・ Disinfecting etc. * 7/22/7/23/7/24/8/1 ~ 8/31 Only during the period above, it will be mailed or picked up after 2 days. Please note that a separate shipping fee will be charged for mailing. ※reservation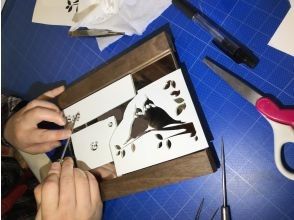 Obihiro / Tokachi
1,000

Yen ~

(tax included)
A workshop workshop with the theme of "make and enjoy" in Obihiro, Hokkaido. It will be a memorable experience to make it together with family, friends, and couples ♪ Children can experience it with peace of mind because it will be supported (participation with parents is required) Inside the store are products and miscellaneous goods of each handmade artist Because they are lined up, it will be fun just to look at them while waiting
Popular activity ranking that you can experience in Hokkaido in July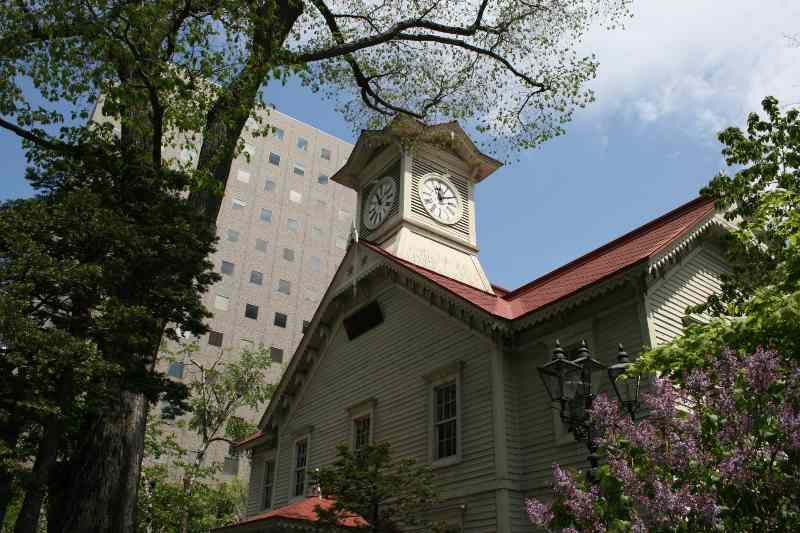 So far, Tips for traveling to Hokkaido in July I have introduced.
How was it?
Besides this, in the summer Hokkaido for, Eco Tour / Nature Guided Tour or trekking Such, Fascinating activities there are a lot of.
In July, when traveling to Hokkaido Full tour experience at Activity Japan check!
Feel the clear air, the vast earth with your whole body, Short summer in Hokkaido Please enjoy!
* Information such as plans, prices, timetables, and phone numbers is as of May 2022.
Editorial department recommended feature article
Activity Japan is an affiliated company of the travel agency HIS, and is one of the largest activity-specialized reservation sites in Japan where you can easily find and make reservations for activities and experiences in Japan. We have our own contracts with more than 5,000 affiliated partners all over Japan, and we handle 400 events, more than 15,000 plans of outdoor activities, manufacturing, day trips, leisure, online experience tours, etc. In addition, HIS's 170 bases in 118 cities in 61 countries / 163 stores in Japan (as of September 2021) and the media media of more than 200 companies on Activity Japan's own network are popular and cheap and recommended activity information in Japan and overseas. In addition to Japanese, we are currently accepting online reservations and reservations from travel agencies in English, Chinese (simplified and traditional), Korean, and Thai. In addition, you can make reservations at a discounted price by using the discount experience plan limited to Activity Japan and discount coupons, and there is also a point back after the activity experience. Book cheap outdoor sports, day trips, leisure, activity experiences, and online experience tours at HIS Group Activity Japan.
---
---
---
---
---
---