Contact us for teambuilding ideas like
workshops, games and group activities!​ ​​ ​
We offer amazing team building ideas through our outdoor and indoor activities, culture experiences to build a sense of team spirit and improve workplace communication. Feel free to contact us!
See our plans​ ​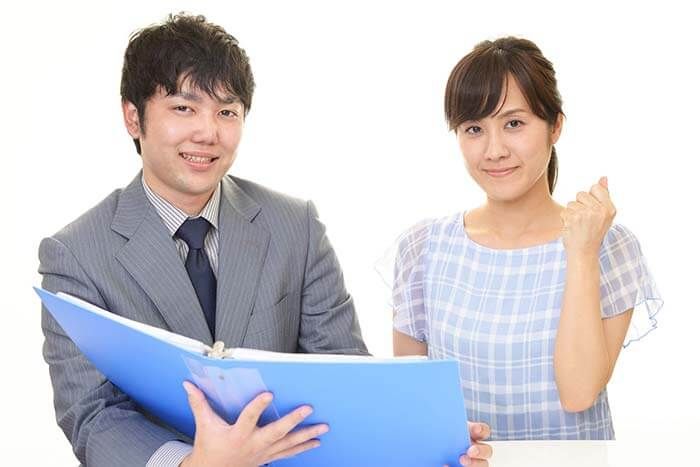 Dear event coordinator!


Are you struggling with event planning​ ​
or employee training or organizing a group tour?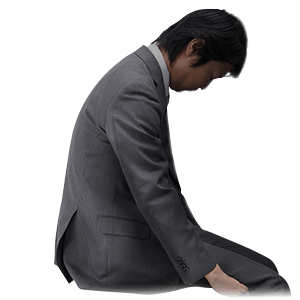 If you are looking for an activity all employees can be involved in and have fun!​ ​
If you are interested in competing experiences to build a sense of team spirit!​ ​
If you wish to improve workplace communication through unusual experiences!​ ​
If you got tired of ordinary activities and looking for something unique!
Activity Japan can answer all your needs!
If the schedule
,
number of participants
,
and budget
have been decided
What is Team Building ...
Team building is a group-development activities by team members to enhance social relations and define roles within teams, often involving collaborative tasks.​ ​ ... Read moreIn recent years, regardless of business type or industry, team building approach has been widely applied in leadership training and human resource development. We believe that by doing a wide variety of recreational activities together team members improve overall communication and develop mutual trust. In order to improve work performance many companies consider to have parties or corporate trips on a regular basis to enhance friendly relations among employees.​ ​
Team building through activities
ACTIVITY JAPAN organizes and coordinates team building events through outdoor and indoor activities, handcrafting and culture experiences currently available from over 10000 plans of 250 categories.... Read moreWe believe that by adding unforgettable experiences to your corporate trips or training events can be an effective tool for team building. We offer outdoor adventures, indoor leisure activities and culture experiences and etc. Through unusual experiences we help to build better relationships for your team.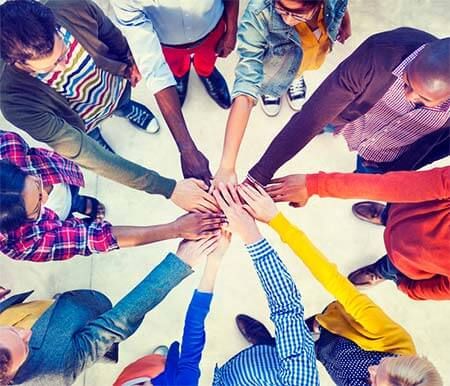 Advantages of Activity Japan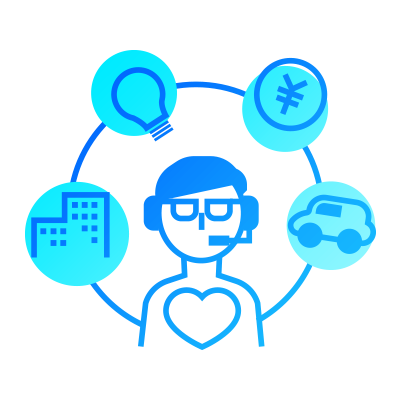 Reliable consulting service
It is also possible to arrange from the existing plan! Depending on your budget, hope, plan arrangement and estimate are also possible. We will also help arrange the venue!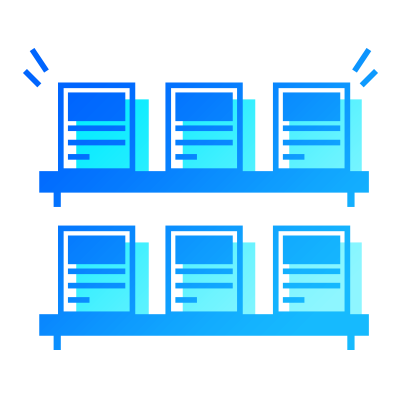 Extensive list of products
We will introduce plans that meet customer's needs from among 13,000 plans throughout the country.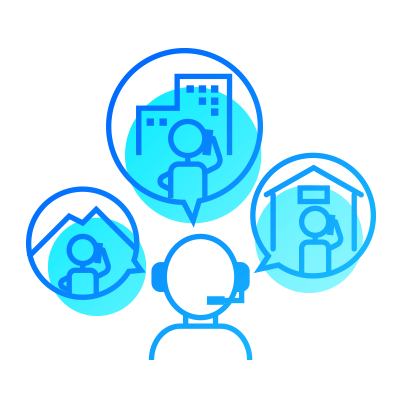 Thorough support until the scheduled day
Inquiries - We will support thoroughly until the day of participation.
Past examples · Participants' feedback
Implemented in November 2017
Joint event by H.I.S. Omotesando Branch x Activity Japan. A new activity 'Dodge-bee experience'
Number of participants
A total of 15 participants
Venue
HIS Omotesando branch
We held a hands-on experience meeting of the latest activity that combined Dodge ball and Frisbee conducted at HIS Omotesando branch.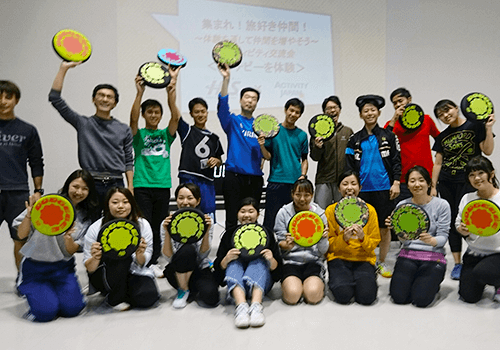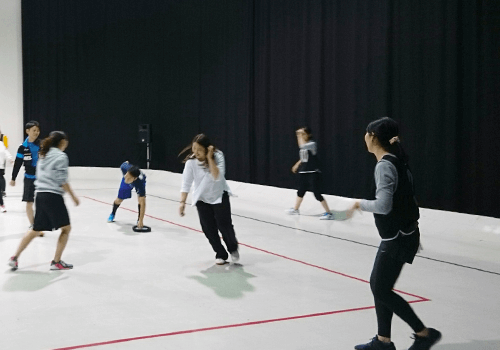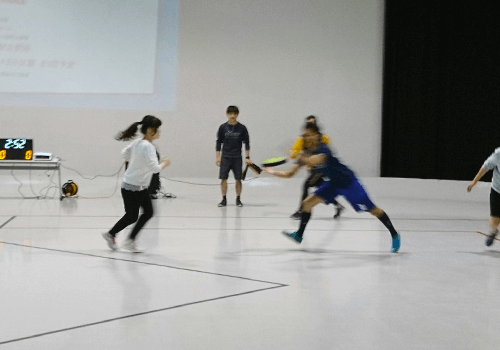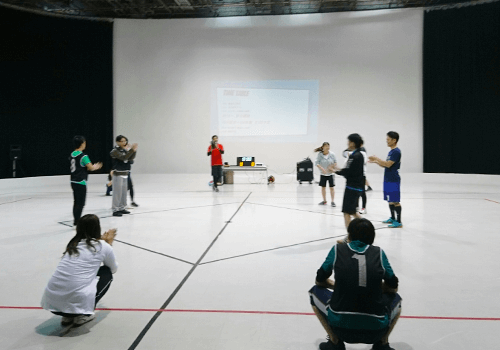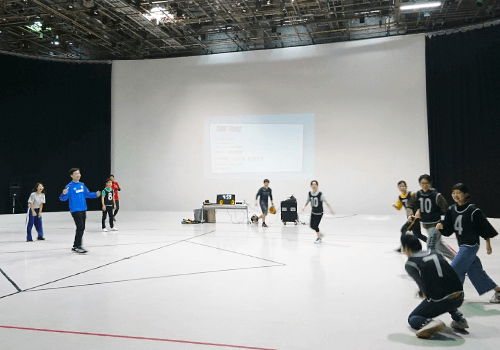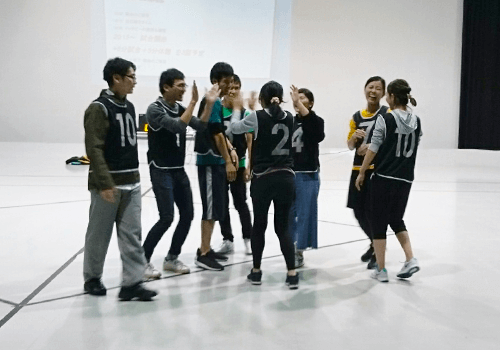 ---
Implemented in March, 2018
Japan Traditional Culture Experience 'Samurai show & Kimono experience'​ ​​ ​
Number of participants
A total of 261 participants /
Venue
Venue: Tokyo
Visited Japan travelers from Indonesia As part of their trips, we experienced dressing with the SAMURAI show.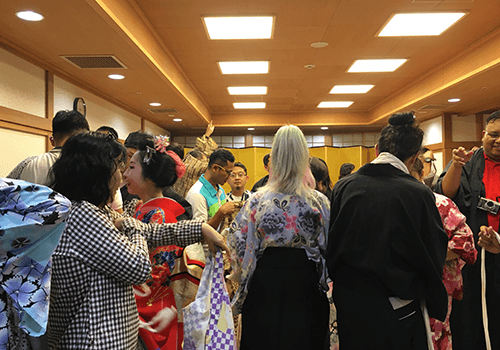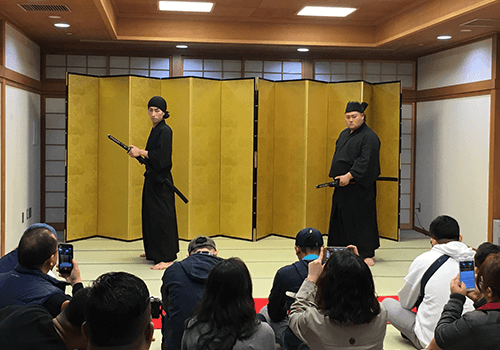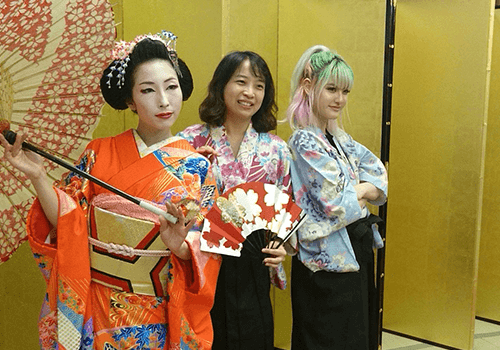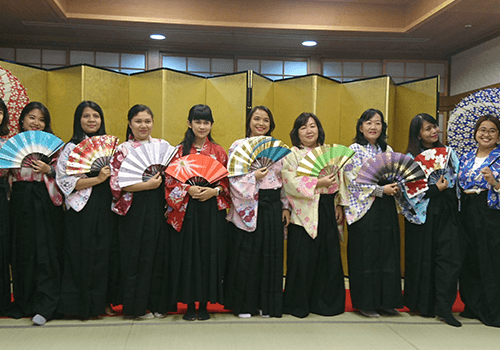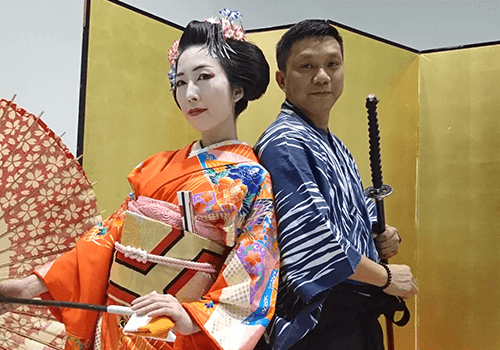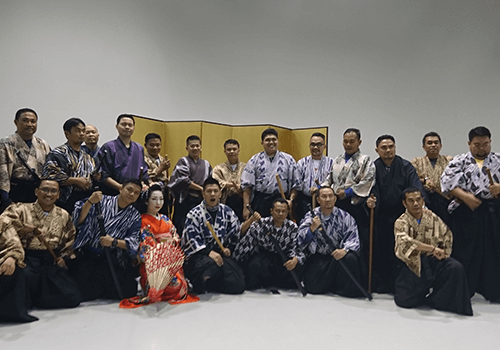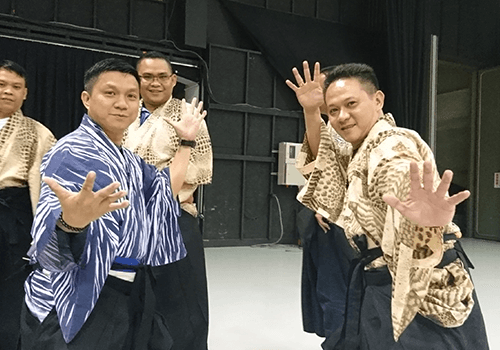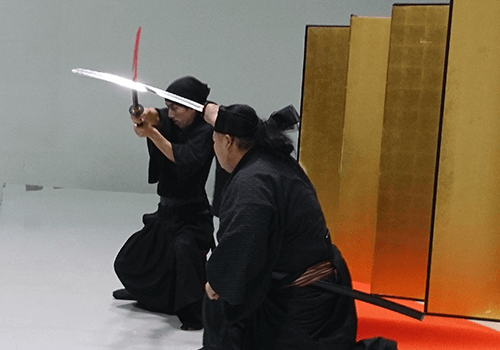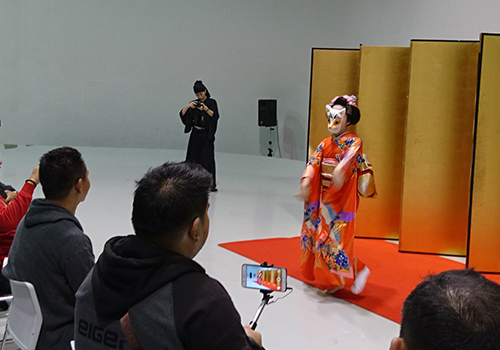 Team building recommendation ranking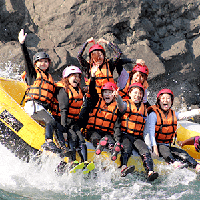 Outdoors
Spring - Summer
1. Rafting
2. Canyoning
3. SUP (Stand Up Paddle Board)
Fall - Winter
1. Wakasagi fishing
2. Snowshoe (snow trekking)
3. Ski resort / lift ticket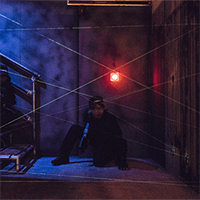 Indoor
1. VR experience facility
2. Escape Game
3. Events & party space rental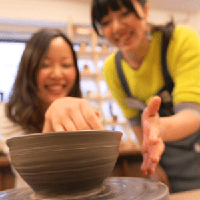 Craft making experience
1. Ceramic art experience
2. Glass craft experience
3. Accessory making experience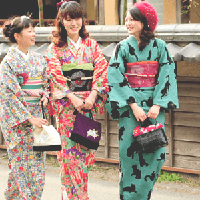 Cultural Experience
1. Yakata-bune
2. Kimono rental
3. Traditional culture experience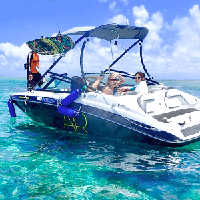 Others
1. Cruising
2. Guided tours
3. Camper Rental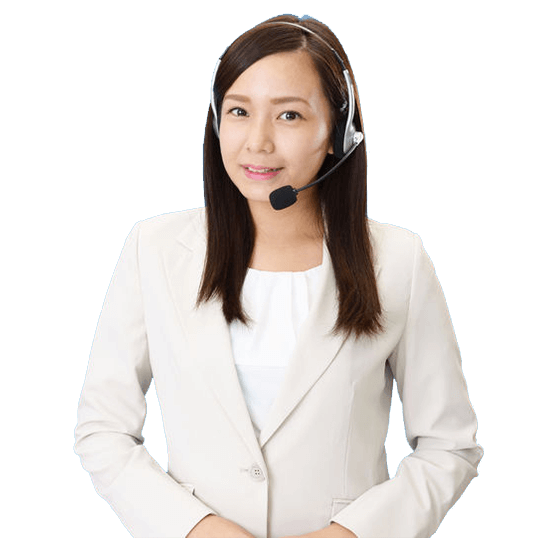 Even in consultation of the experience plan, planning consultation of the event,
Please feel free to contact us!
Online booking plans available for groups and corporate trips
Group activities that you can experience in Okinawa Main Island
Activities Classic ever-summer Okinawa! If you experience it in group, it is more fun!
---
Group activities that can be experienced in remote islands of Okinawa
Ishigakijima, Miyakojima, etc. · · · Photogeic memories unforgettable while experiencing nature.
---
Group activities that can be experienced in Tokyo
Retrospective sports and activities that can only be done in the city center! There are many plans that you can feel free to experience!
---
Group activities that can be experienced in Kanto
Recommended plans within the Kanto area that is popular with people who have good access from downtown and can fully experience nature!
---
Group activities that you can experience in Kansai

Plan ID: 13876
Ocean and Japanese (Umi and Nomuru)
It is a plan that you can enjoy sea kayak, a new marine leisure that can enjoy the nature while feeling the scenery of the sea, the wind and the mountains. Everyone can experience easily, so you can enjoy it with your family, friends and even pets (optional). * It is possible to feel free to experience with the clothes as it is. (With waterproof measures)
Maximum 50 people

Plan ID: 13757
Awaji Kamaboko workshop sea bream dance hall
Is a sea bream-type fish paste making experience plan. In response to the knife of how to use and tricks lecture of making the paste will make from the craftsman. Created by placing the surimi to type, but the decoration is in the individual sense! Put it in steaming kettle is ready in about two hours later.
Up to 90 people

Plan ID: 9723
ALEX JAPAN Outdoor sports school
After the ground practice for about one hour, the air walk, you can experience in the instructor of wireless induction. Can also feel free to experience in those who do not have time, it is a half-day course. Morning course, course you can choose afternoon ♪
Maximum 100 people

Plan ID: 449
Heart outdoor tour
In Nara Yoshino River rafting tour, Dari jumped into the river from the boat and rocks, with or try to flow leisurely float on the water and the sound of smth. Floating, and down to the goal point while a variety of swim in a river.
Up to 30 people

Plan ID: 12394
SawaYoshi happiness Innovation Center
I feel over! Now I wonder what you make. Leave the heart, without the ♪ electric potter's wheel to the left of movement of the hand, is a plan to experience the pottery in hand forming. From clay play of children, feel free to be the first one please! Get used innocently, please enjoy the moment.
More than 100 people possible

Plan ID: 7827
Marine World Tanabe (MARINE WORLD TANABE)
The first time fishing on board, from the people that until the skill of the master, such as enjoying the fishing on a daily basis, why do not you try to experience the marine world Tanabe of boat fishing? To those who do not have any fishing tools it offers a rental product to life jackets and boots of safety measures from the fishing rod with a reel. It also taught such as fishing how so you can enjoy the fishing also the first person.
Maximum 10 people
---
Feel free to contact us for other unlisted experiences.