Shiratani cloud water gorge as Jomon cedar, Wilson shares etc in Okawa Falls ... ... Power spot full of mystery of nature Nature island of the world heritage "Yakushima (Yakushima)". This time we will introduce the basic knowledge and recommendation plan by trekking and climbing experience of Yakushima which you can book at Activity Japan.

About 20% of the island, mainly Miyanoura dake, is registered as a UNESCO World Natural Heritage Site, and in Kagoshima Prefecture it is a remote island boasting the largest area next to Amami Oshima. Please feel free to leave Yakushima with "Trekking / Mountaineering Experience" activity that steps on the mysterious island that charm every season's beauty with your own feet.
What is Yakushima?
Yakushima Is Kagoshima It is a remote island located about 60 km southwest of Osumi Peninsula Sata Kinan prefecture. Tanegashima And is located in the middle of the island Tokyo From Haneda Kagoshima via, Osaka Direct flights are also available from Itami Airport. "Yakushima Of the moon, 35 Sun It is said that it is raining Sun It is also known as the southernmost point of snowfall observation. From such weather conditions Wed And flow Wed Blessed with Miyanoura Takeru Wed Is the name Wed It is chosen to be one hundred selections.
Yakushima's popular season
Especially April ~Nov. Is Yakushima It is said to be the best season for trekking, and tourists such as many families and groups visit. In particular, the Golden Week and the summer holidays during the Bon Festival season are bustling with the most tourists. It is cool and comfortable trekking from May to June, and there are few people from late August to the beginning of September compared to the busy season, but we need to pay attention to weather information such as rainy season and typhoons.
Yakushima's popular spot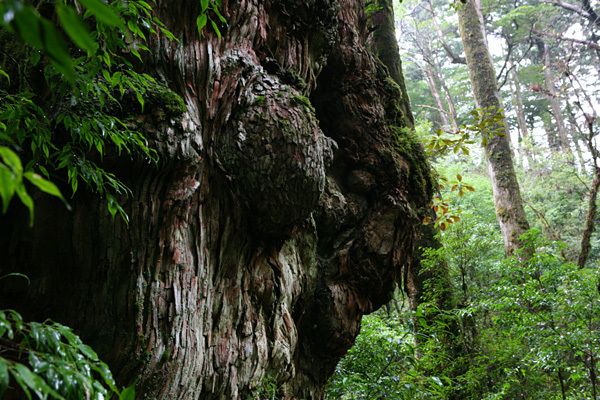 Boasting 16 m of trunk "Jomon cedar"
Jomon Sugi is Yakushima It is one of the largest Yaku cedars inhabiting in Japan, and does not indicate the type of cedar. Estimated age is 3,000 Year more It is said that it is an old tree whose stem circumference is 16.1m and 30m in height. Yakushima It is famous as the most famous and popular spot of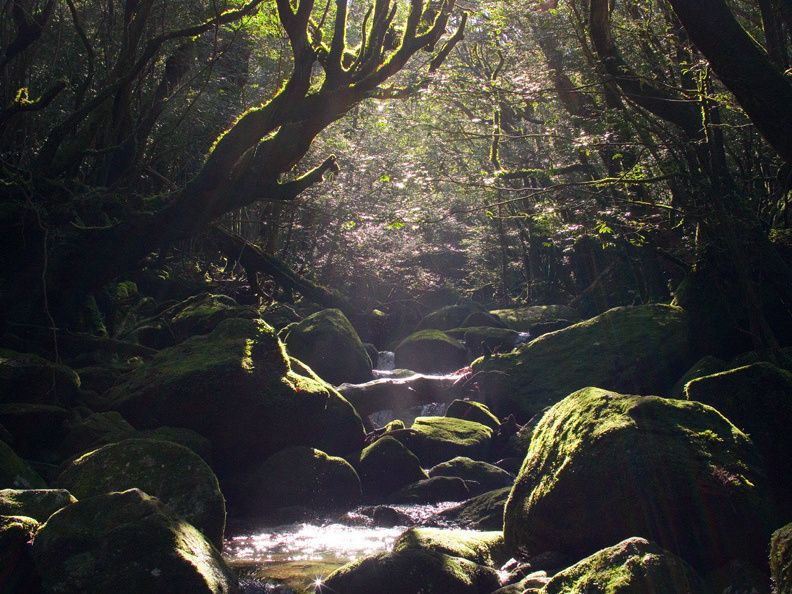 "Shiratani Kumizu gorge" also called the Princess Mononoke Forest
Shiratani Unsuikyo is Yakushima It is a natural recreation forest with an area of 423.73 hectares upstream of the Shiratani River. Many large trees such as aruba forest and sugi are grown naturally area It is also said that the scenery that underpins the image of the movie "Mononoke".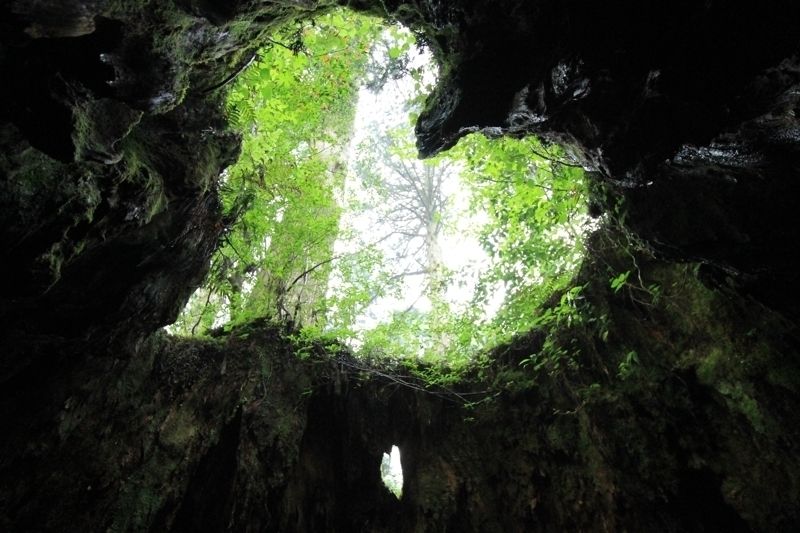 Heart-shaped stump "Wilson strain"
Wilson shares are cedar stumps that are said to have been harvested by Toyotomi Hideyoshi's orders for Osakajo Castle. It is said that it was the largest Yakusugi cedar if it was said that the estimated tree age is 7,000 years and it was not cut down and it existed. Heart shaped hole has become a popular photo spot.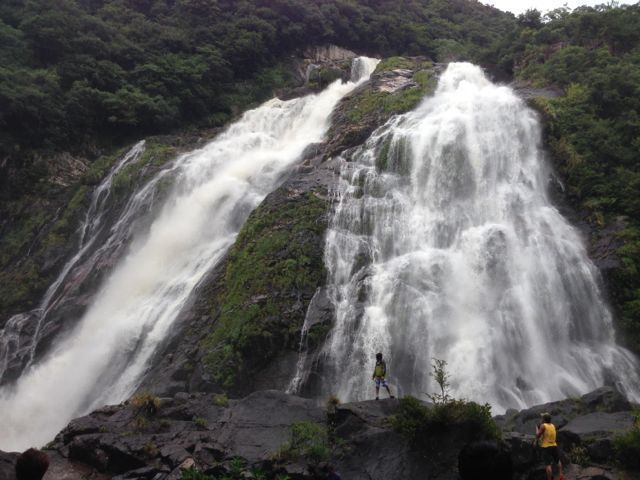 The fall 88 m is a masterpiece "Okawa Falls"
The waterfall of Okawa is Yakushima Biggest Wed It is a waterfall with a height and a drop of 88m. Sun The dynamic that is selected for the Hundred Elections of the Book Yakushima It is a spot that can not be removed if you go to Also close to Okawa Aoi Wed The name that has long been said to be good for the body Wed is.
There are also many sightseeing points and trekking spots such as Yakusugi land and drum rock. Activity Japan has various courses and tours that you can experience from beginners to advanced people in mountain walking so please challenge with confidence. Finally I will introduce Yakushima trekking popular plan. From the entrance of the mountain path to Jomon cedar is about 22 km round trip and it is said to take 100 hours in time. Please read the contents carefully when booking, please feel free to contact us for any questions.

屋久島
It is a tour where you can enjoy the Satsuki Suspension Bridge-Kugusugi-Nanamoto Sugi-Mysterious Forest "Amusus Forest" by going along the mountain stream of the Shiratani River. Whether the light is in or the fog is covered, the scenery is beautiful. If you do not have time, you can participate in peace even if you are not confident in your physical strength half-day It is a course.

屋久島
It is 1936 meters above sea level. Kyushu This mountain, which is also the highest peak of Year Many people visit. You can reconfirm that it is one island in the ocean when you see the islands that float around through the lush, large-forested trees. Noboru Ayukawa Yamaguchi → Ayukawa hut → Hanano River → Ashi Ishida → Miyanoura Takeda → Ashi Ishida → Hanano Egawa → Ayukawa Hut → Ayukawa Nob Yamaguchi(Time required About 10 to 11 hours)

屋久島
By listening to the pleasant flowing sound of the clear stream Shiratanigawa and looking at the fallen trees and stumps around you, you can feel the feelings of people who were alive in the Edo period. Shiratani Unsuikyo Noto Yamaguchi → Segogo cedar course → Shiratani hut → 苔 す → 太 drum rock 苔 苔 森 楠 楠 楠 footpath 白 Shiratani Unsui Gorge Yamaguchi(Time required About 7-8 hours)

屋久島
Yakushima Shiratani Unsuikyo, which is included in natural recreation forests in Japan. Of the 1600 varieties in Japan, 600 are said to be native. "Shirayani Unsuikyo" is a scene where the contrast between the sparkling water droplets and the moss is so beautiful in the sunbeams and the shutters are often involuntarily cut. Go along the mountain stream of the Shiratani River and walk through the mysterious forest "Matsu Musu forest", Yakushima It is a tour where you can enjoy the "Taikoiwa" where you can enjoy a panoramic view of the forest.

屋久島ガイド21EC-K(Yakushima guide 21EC-K)
屋久島
樹齢7200年ともいわれる縄文杉への日帰り往復コース。 途中には屋久杉伐採の拠点となった小杉谷集落跡や大王杉・ウィルソン株など、巨木の森を歩くコースです。 ~当日の流れ~ 4:00 ~ 4:30 頃 お迎え 5:00 屋久杉自然館駐車場よりシャトルバスで荒川登山口へ 6:00 登山口で朝食と準備運動などを済ませスタート 6:50 小杉谷集落跡 7:20 楠川分かれ 7:30 三代杉 8:40 大株歩道入口 9:10 ウィルソン株 10:15 大王杉 11:10 縄文杉 17:00 荒川登山口~バスで屋久杉自然館駐車場へ下山