Ice Wall Ice Climbing!
Wear dedicated equipment and try to climb the ice wall Activity Experience " Ice climbing "Featured feature ♪" In recent years the popularity has risen so often that it is taken up by media such as TV, but it may not be an unknown area in general yet? Therefore, beginners can participate Ice climbing Close up to the charm of the experience tour ☆

Activity Japan Then Nagano ・ A plan to experience on the artificial ice wall of Iwane Sanso Tochigi ・ Climb a frozen waterfall in the wilderness with sunshine Ice climbing You can book your plan easily & save 限 ら Limited area You can only experience in winter Activity ↑ If you are interested now do it! 2018 Winter season "Ice climbing Let's experience "
Beginner OK! You can experience safely!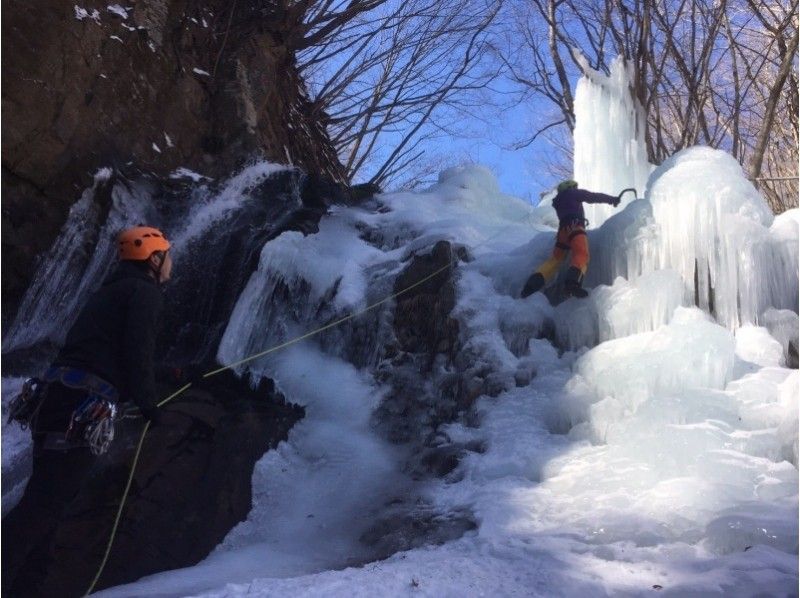 Ice climbing has a strong image of climbing experience and winter sports enjoyed by authentic mountain houses from the hardness of its appearance, but tours that can be easily casually participated even by perfect beginners such as people who are not engaged in climbing etc. on a daily basis are held ◎ It is one of the popular leisure that many families are enjoying ice climbing experiences with parents and children with many plans that can participate from junior high school students and older. Of course, with a complete equipment rental, you can receive a careful lecture as thorough safety management, so please join us with confidence ◎
Ice climbing basic knowledge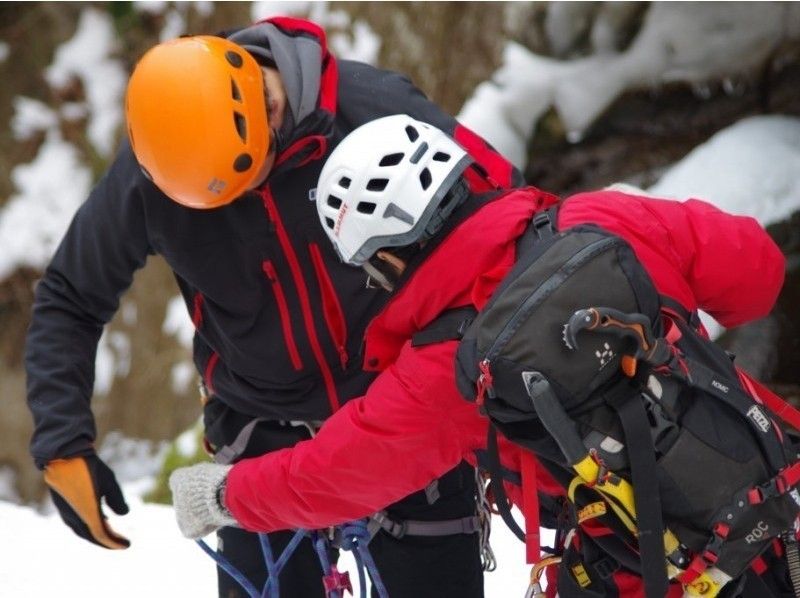 Ice climbing Experience tours generally Jan. A winter you can enjoy until the end of March Activity ♪ It is only possible to experience from the cold, so it is the arrival of the season for the fans that has been waiting for ☆ Eisen, ax, harness etc Climbing The sense of accomplishment to climb the wall of the ice with the equipment of no doubt addicted ◎
[Prefectures]
 Tochigi / Nagano
[Duration]
 January - late March (fluctuates depending on snow conditions)
[Minimum price]
 You alone 13,000Yen (tax included) ~
[Participation age]
 13 years old (depending on plan)
[Popular guests]
 Outdoor Favorite / Group / Group / Couple
[Lending Equipment]
 Eisen / Ax / Harness / Helmet / Equipment set rental included in the price
[Things to prepare]
 Ski wear / warm clothes / etc.

Ice Climbing Plan
Current Activity Japan Here is a popular spot for climbing an artificial ice wall Nagano Enjoy Iwate Sanso and beginner course in nature Tochigi You can book a plan for "Nikko" ◎ Both are equipped Rental And lectures included Climbing Recommended for beginners Ice climbing It is an experience ♪
Tochigi/sunlight

オムーチェ(Omuche OUTDOOR& SPORTS CLUB)
日光・霧降高原・奥日光・中禅寺湖・今市
Even the first person can feel free to climb and play Ice climbing Want to try a challenge? Climb the ice wall with your feet and hands next to the waterfall in the wilderness! ! You will learn a solid foundation and then just challenge! ! Everyone says that it is impossible at first, but only fun remains when they start climbing. Experiences that can not be tasted in our daily life are waiting in Nikko.
Nagano / Iwane Sanso
Areas that can be experienced are limited, but both plans are popular areas for winter travel and leisure spots ◎ Try this winter schedule together with skiing, snowboarding, hot springs etc. ♪ In addition, activities ice climbing in Japan Not only experiences, but also a lot of popular winter activity plans all over the country that can be booked easily, smoothly, and conveniently ☆ You will surely find your eyes leisure (* '∀ `) ♪
Other popular activities in winter
Smelt fishing / Snowshoe / Snowboard lesson school / Backcountry / Whale watching / Telemark skiing / Snowmobile / Cross country / Ski lesson school / Snowboard lesson school / Snow Kite / Air board / sand sliding / Snow towing / Dogsled / drift ice walking / Ski resort / lift ticket