Outfit list for playing in the snow! Thorough introduction of recommended clothing and belongings by age group, from children to adults!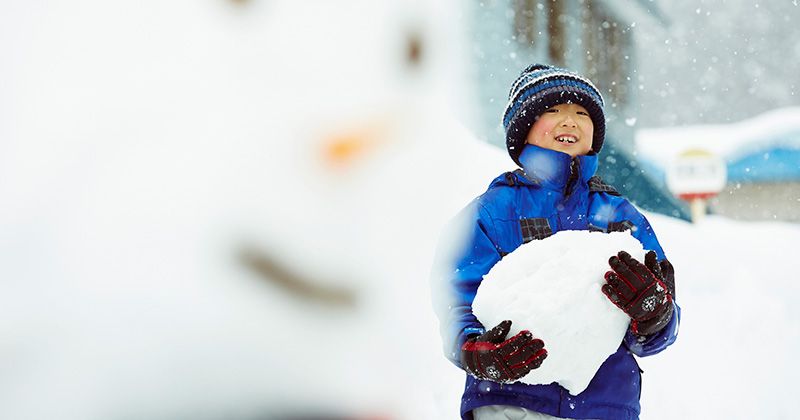 Activity Japan Editorial Department
On this page, you can fully enjoy winter in Japan. Recommended clothing and items for playing in the snow A large survey by age from children to adults! Necessary other than ski wear and snowboard wear "Outfits for playing in the snow" and "useful goods" Thoroughly introduce. In addition to the cold protection that can withstand the cold and the functionality that allows you to stay comfortable even when wet, Clothes and belongings for playing in the snow that are also cute as fashion Let's check it out together.
Basic clothes for playing in the snow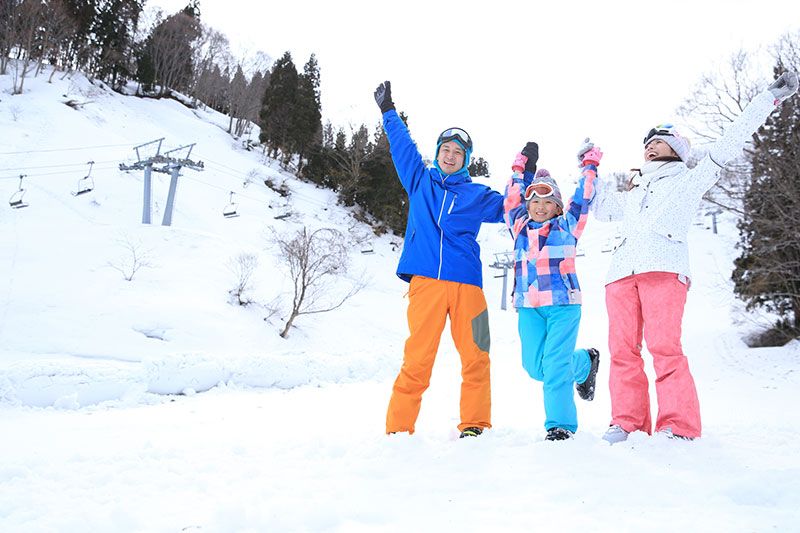 Unless you have a hobby of skiing or snowboarding, What should I wear when playing in the snow? I think there are many people who are worried about it.
Naturally, from the viewpoint of cold protection, waterproofness, safety, etc. Playing in the snow in casual clothes is not recommended. .
First of all, Basic clothes and goods for enjoying playing in the snow I'll take a look.
To enjoy playing in the snow comfortably, Ski wear (snowboard wear) that is both waterproof and windproof is a required item.
made of nylon In some cases, it can be substituted with a mountain jacket, etc. Yes, but in that case, it would be better to prepare not only tops but also pants.
again, Gloves (gloves) are waterproof instead of wool, and knitted hats are deep enough to cover the ears is recommended.
Choose flashy snowwear
red, blue, yellow, green, etc. Ski wear and snowboard wear often come in flashy colors and designs. It is characterized by
The reason is not only cuteness as fashion, but also " To stand out in a world of pure white silver There is a side called ".
with other groups To prevent accidents and make it easier for rescue teams to find you in the event of an accident. There is an advantage.
Layering of snow wear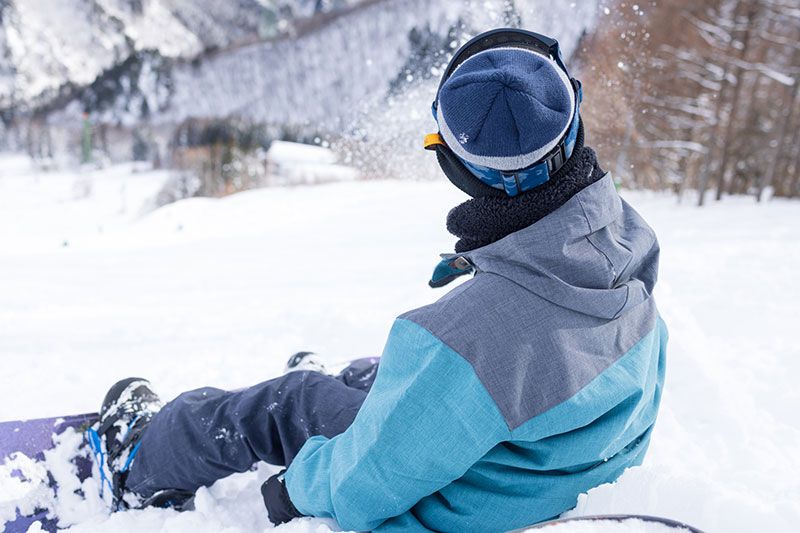 How to wear snow wear when enjoying playing in the snow "Layering" is the basic is.
What is layering outer layer, middle layer, inner layer "Layered clothing" that consists of three main layers.
Not only for playing in the snow, but also for reasons such as heat retention, moisture permeability, and ease of putting on and taking off. Basic ways to wear outdoor wear that is also used for mountain climbing and trekking is.
Below, The roles of the three layers and the materials and functions to be selected are summarized.
outer layer
outer layerとは、スノーウェアにおいて top shell jacket etc.
The outer layer is made of nylon that is waterproof, windproof, and breathable. Ski wear, snowboard wear, mountain jackets, etc. is recommended.
middle layer
What is middle layer A middle garment that is sandwiched between an undergarment and a jacket Therefore, it is also called "second layer" in the outdoor industry.
Humidity can escape while keeping warm, and body temperature can be adjusted smoothly. Fleece or inner down is recommended It has been.
inner layer
The inner layer is also called "base layer" or "first layer". Underwear that touches the skin directly is.
The inner layer is not made of cotton (cotton) material, but it dries quickly even if it absorbs sweat. "Quick-drying, moisture-absorbing" items made of polyester, etc. Let's choose
Useful items for playing in the snow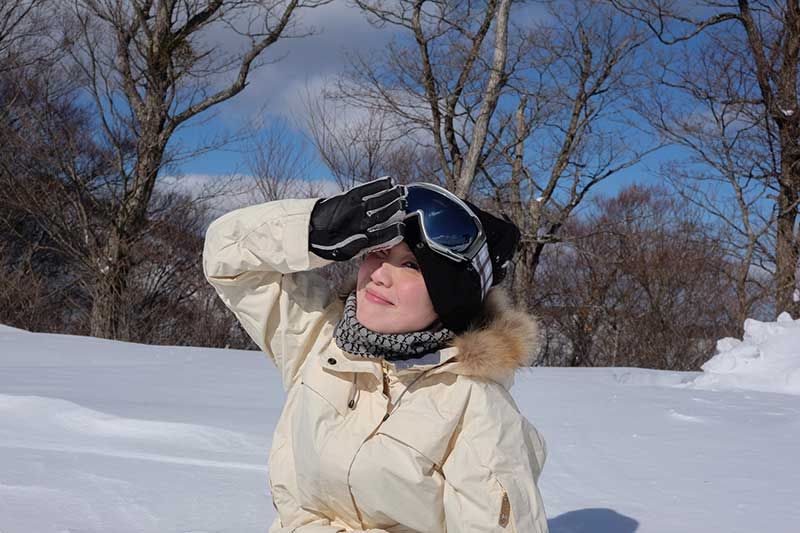 Next, in addition to clothing Goods to have when playing in the snow I will check.
These goods are designed to keep both hands free. It is convenient to carry in a backpack (rucksack) etc. is.
Many of you may be wondering, "Do you need sunscreen in winter?" Sunlight reflects off the snow, making it easy to get sunburned It is characterized by
Especially on sunny days Sunscreen to prevent goggle burn and enjoy playing in the snow.
Also, playing in the snow can lead to unexpected accidents and injuries (especially children). Bring your health insurance card We recommend that you keep it.
Clothes for playing in the snow (children/infants)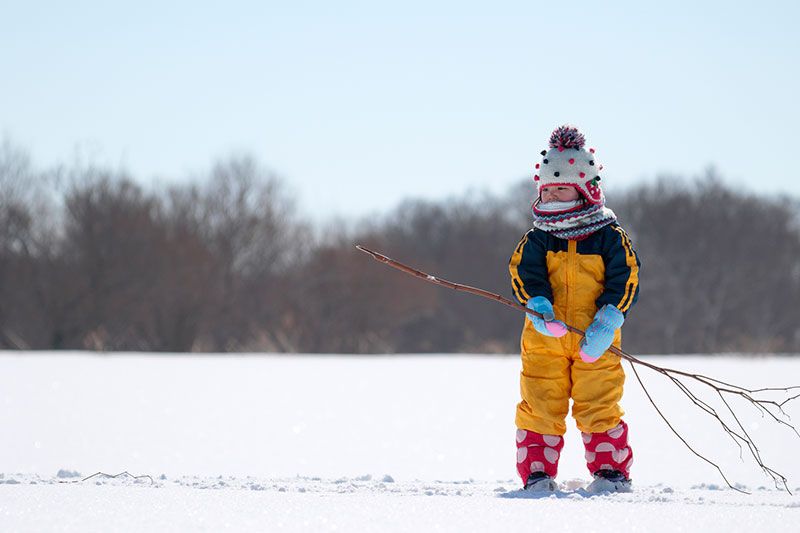 When preschool children (0 to 5 years old) play in the snow, "Tie type" snow wear is recommended is.
Because it is a one-piece type with a front zip There are no gaps in the stomach area, preventing snow and water from entering. That is the advantage.
What is sold as snow wear, It is made of waterproof and windproof material, and the warmth is guaranteed by filling and down. They will do it for you.
In addition, at the children's clothing shop, Water-repellent snow boots are also on sale, so be sure to have them ready. I guess.
Clothes for playing in the snow (children, elementary school students and older)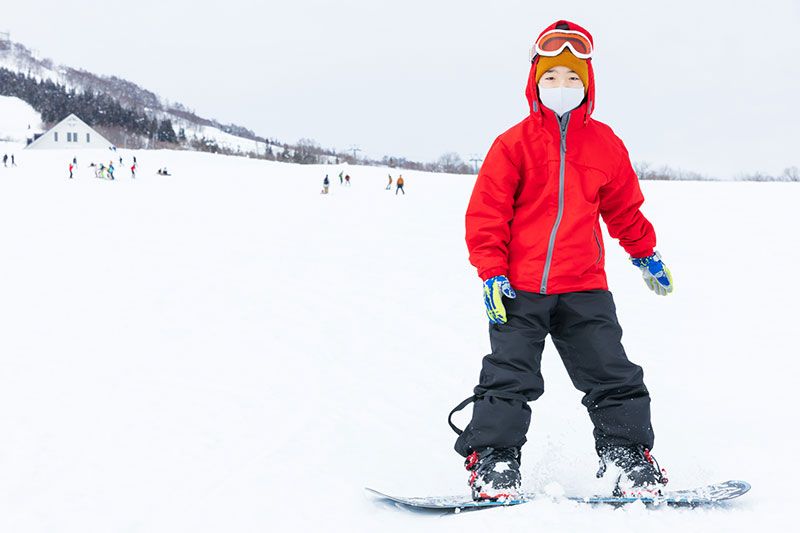 Children above elementary school age (7 years old) are the same as adults "Separate type" in which tops and pants are separated のスノーウェアが着用できます.
At ski and snowboard stores and online shops, Many types of children's size snow wear are on sale It has been.
In addition, inner down to increase heat retention Some fast fashion brands can substitute It is also possible to arrange cheaply.
In addition to water repellency and heat retention, Try to choose snow wear that emphasizes ease of movement recommended.
Clothes for playing in the snow (for adults)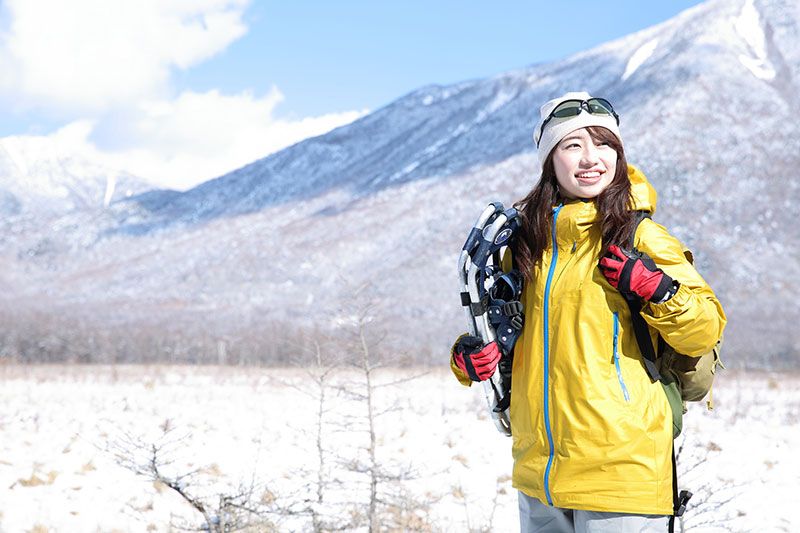 When adults enjoy playing in the snow, such as accompanying children, Full-fledged "Ski wear / snowboard wear" is recommended is.
Because the clothing sold by each snow brand is made with the assumption that you will play with the snow. Benefit from excellent functionality is.
On the other hand, these days A lot of goods that can be substituted from work clothes, workwear and fast fashion brands are sold It has been.
Various viewpoints such as price, function, lightness, fashionability, etc. Choose snow goods at and enjoy playing in the snow in style.
Snow Activity Reservation Popularity Ranking
Finally, based on Activity Japan's latest reservation data " Winter sports (snow activities) reservation popularity ranking " will be introduced.
"Smelt fishing" and "snow shoes/snow trekking" Many snow activities other than skiing and snowboarding also ranked in doing.
Including the venue and experience fee (price), Based on reviews and word-of-mouth experiences Please use it for comparison examination of plan selection.
Editorial department recommended feature articles