15 Best Things to Do in Kyoto | Bucket List Ideas | Attractions | Activities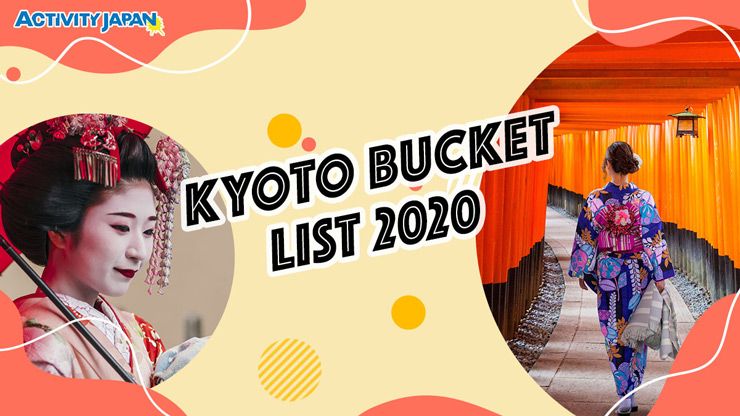 Kyoto is a special city in the country's hierarchy, having served for more than a millennium as the imperial capital.It is resulting a place of immense culture and tradition, which is why there are many excellent Kyoto things to do, most notably ancient handicrafts, tea ceremonies, and kimono rentals. Buddhist temples of excellent build, the Kinkakuji is among the most elite of them with its golden presentation, can be found at every corner.
With its long and rich tradition, the food culture is similarly brimming.You can learn ramen, sushi, among many other meal preparations, to complement other Kyoto attractions such as hot spring tours and helicopter night rides. Your Kyoto must see radar should also include some time in the famous geisha district of Gion, where you'll be privy to classic songs, dance, and performances from maikos and geishas.
If you are planning a holiday in Kyoto, we have an impressive bucket list just for you!
1. Fushimi Inari Taisha Shrine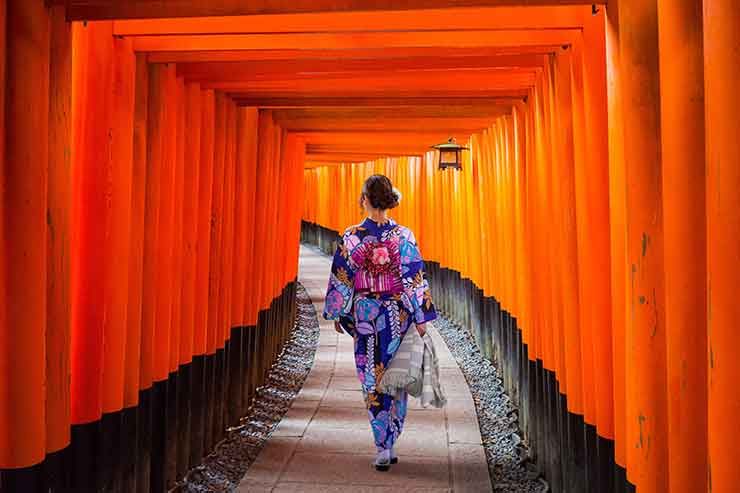 Walk through the Senbon Torii gate at the Fushimi Inari Shrine and take in the mystical energy and fresh air along the path.Also on the agenda of the day, is a detour at the Fushimi sake brewery and some leisure time at the Cherry Blossom Bar in the memorial hall of Fushimi Inari Taisha shrine.Some great meals and beer await at the bar.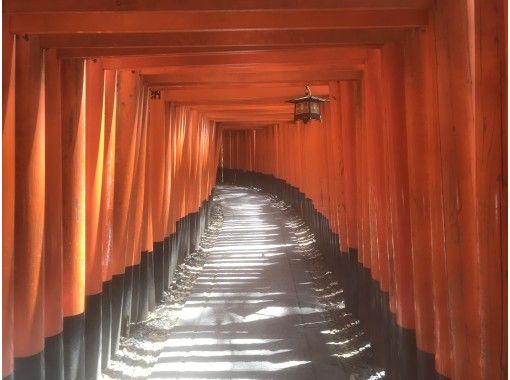 Fushimi Inari Taisha Shrine and Sake Tasting Tour in Kyoto
Higashishiokoji, Kyoto
2. Kinkakuji: Golden Temple Kyoto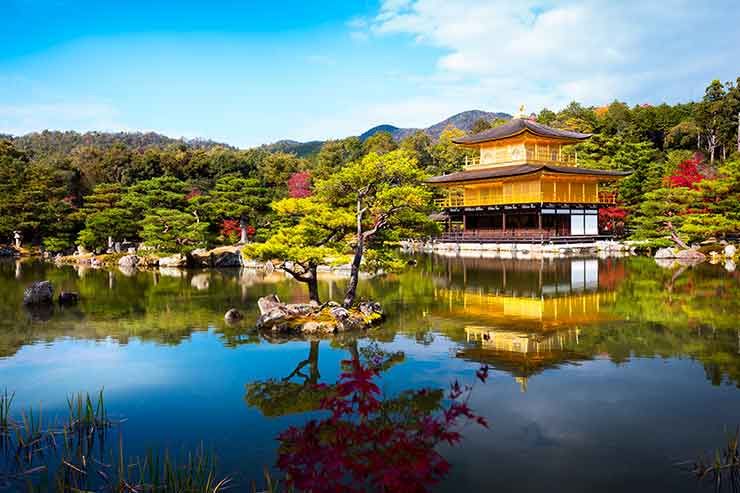 Witness rare and old architecture from Edo times at the Kinkakuji temple in Kyoto, Japan.This golden temple consists of two floors adorned by a precious yellow all over, and it is reflective of the opulent Kitayama culture of back in the day.The ground floor deviates from the rest of the building, as it is made from ordinary white walls and wood pillars. Discover the history of this unique Kyoto temple, among others, and feel the nature around a traditional Kyoto City shrine!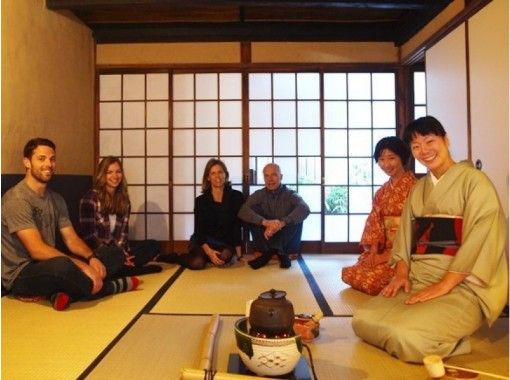 Traditional Tea Ceremony Experience in Chion-in Temple
Higashiyama, Kyoto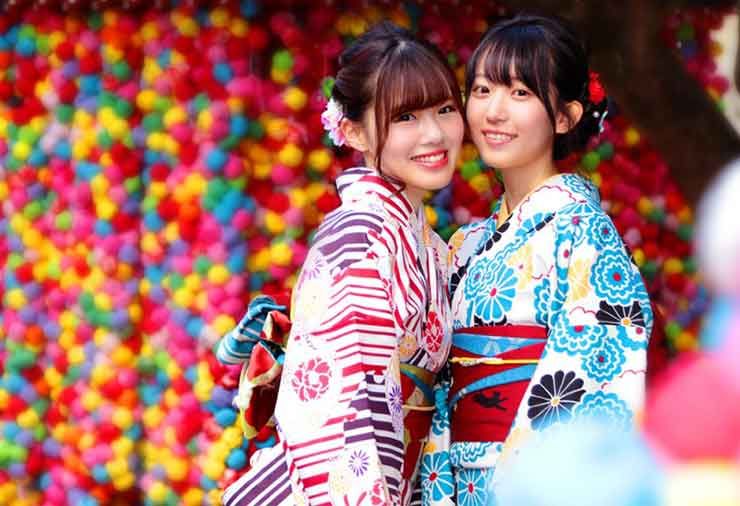 Kimonos are an essential part of Japanese culture and were traditionally used to symbolize events and seasons.You should rent a kimono in Kyoto and walk around an old Edo town with so much ancient architecture and foliage appeal.The Kyoto kimono is typically beautiful and comes in cute patterns and adornments.Be sure to also look into a yukata rental Kyoto because these attires are similarly rich in color and culture.
4. Calligraphy Classes & Workshops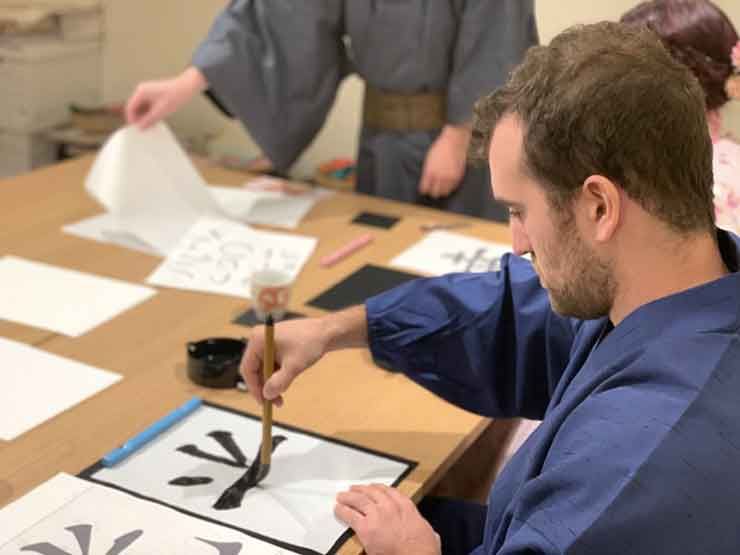 Calligraphy is among the most exciting Japan cultural experiences.With this calligraphy class in Kyoto, you'll learn the intricacies behind every shape and letter as you use traditional pen and paper to draw out meaningful symbols.Some of the offer classes include a special Kaiseki meal (a multi-course dinner) to perfectly round out a session.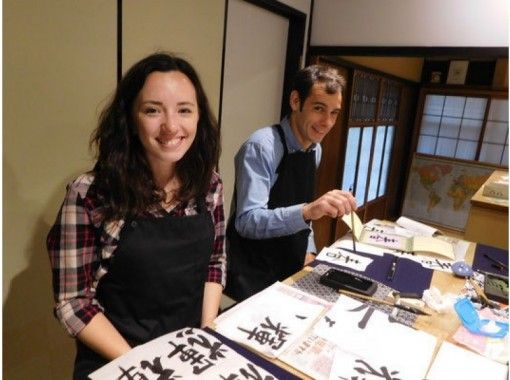 Calligraphy Experience in a Traditional Teahouse
Higashiyama, Kyoto
5. Tea Ceremony Experience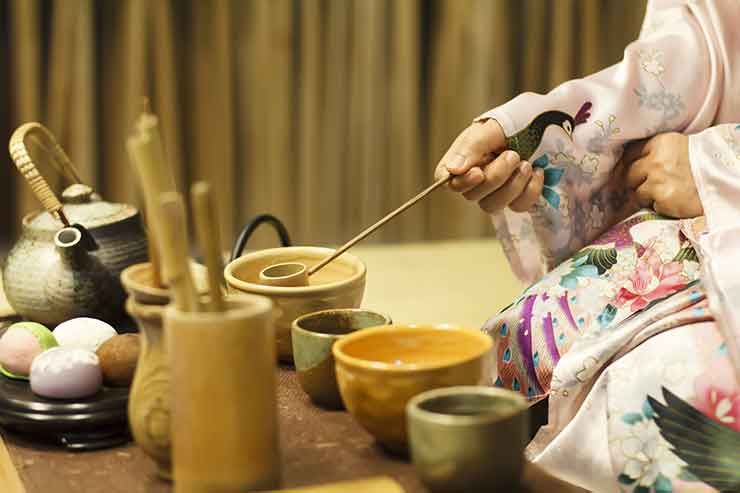 Another important cultural activity, a Japanese tea ceremony in Kyoto, is a practice that teaches harmony, respect, and tranquility, not forgetting history.For the best tea ceremony in Kyoto, we've got you covered! Feel the Edo atmosphere within tatami rooms in a tea ceremony in Gion, and enjoy fine matcha and traditional sweets for the most wonderful time.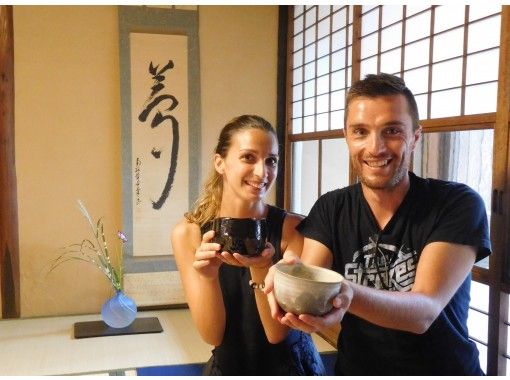 Tea Ceremony Experience in a Traditional Japanese Teahouse
Higashiyama, Kyoto
6. Visit Kyoto Sightseeing Spots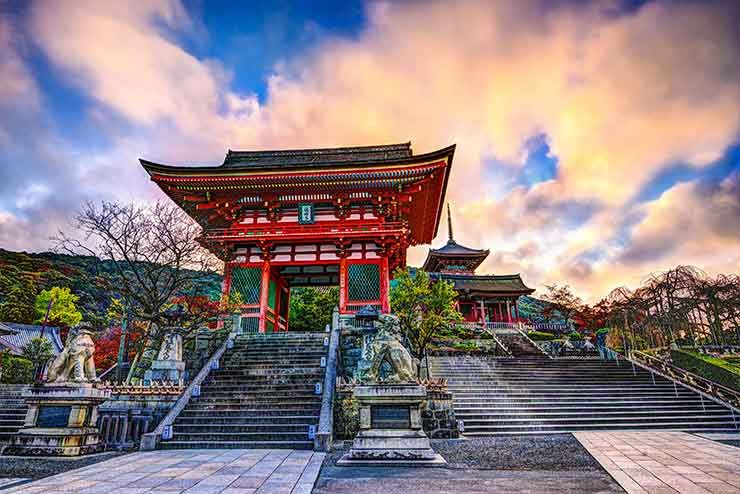 Things don't get more entertaining than Kyoto tours, which are diverse and full of adventure.Sample the ever-going nightlife, religious icons like Kamigamo shrine, and learn traditional weaving techniques as you crisscross popular Kyoto tourist spots. additionally, stroll flower streets in Higashiyama and appreciate the sakura.There's no end to the intriguing things to see in Kyoto!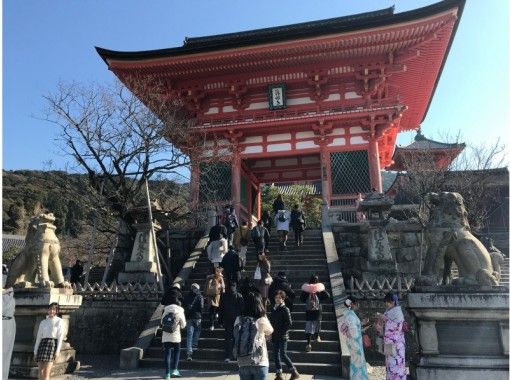 One Day Tour to Kyoto's Top Tourist Attractions and Temples
Kyoto, Japan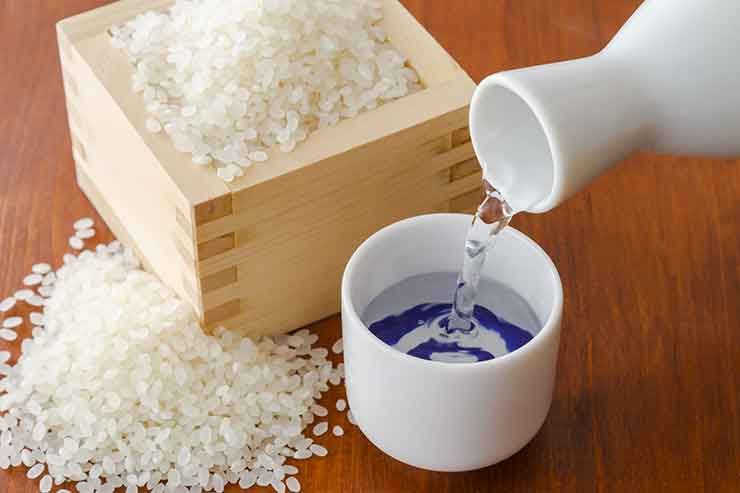 Kyoto sake is a unique variation of fermented rice wine with exquisite taste and a long-standing tradition.Delve behind the scenes to its production with sake brewery Kyoto tours and uncover how grain is turned into sweet alcoholic beverages. Better yet, feel the flavors explode your taste buds with sake tasting Kyoto expeditions, some of which occur in beautiful autumn and spring backdrops!
8. Ninja & Samurai Activities in Kyoto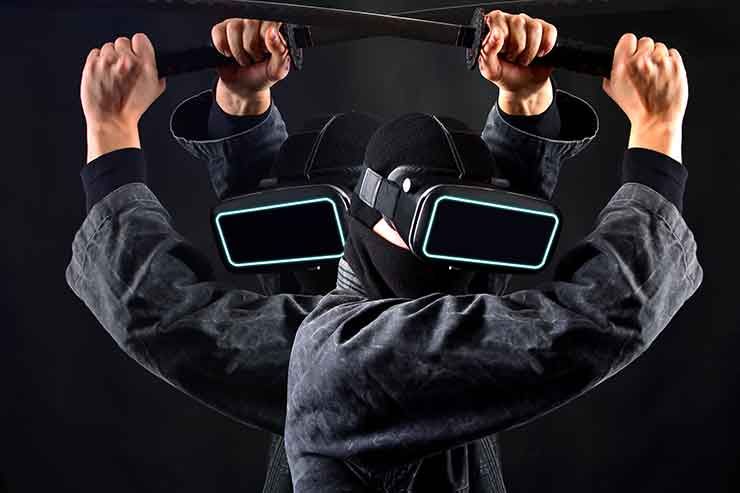 According to ancient history, ninjas were masterful mercenaries for hire while Samurai were noble warriors who were tethered to a code.Realize your ambitions to be either with a super realistic ninja VR Kyoto experience.Wield the blade of the Samurai and dish out throwing stars like the Kyoto ninja of old without putting yourself at risk!
9. Things to do in Kyoto at night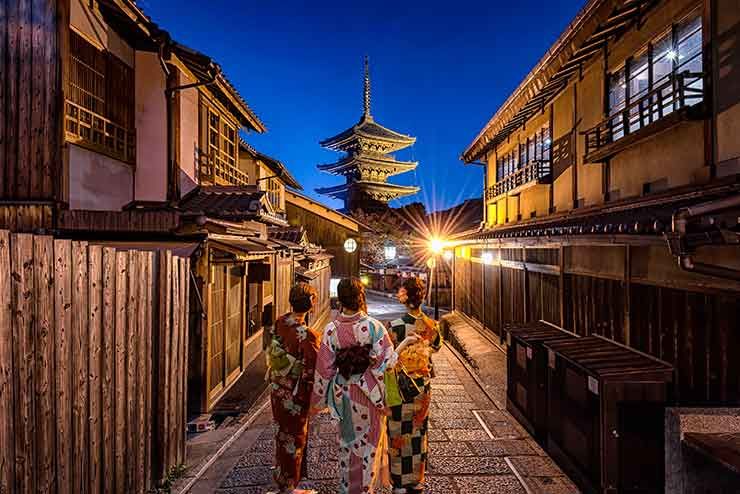 If you come alive when the sun goes down, you'll be happy to know that there are plenty of Kyoto night activities to indulge in.You can experience the quiet Gion Kyoto nightlife in the streets, as you wander across souvenir shops and taste great food. Moreover, embark on a helicopter evening ride of a beautiful skyline and observe the blanket of city lights from a sky full of stars.Kyoto night tours are magical!
10. Relax at Kyoto Hot Springs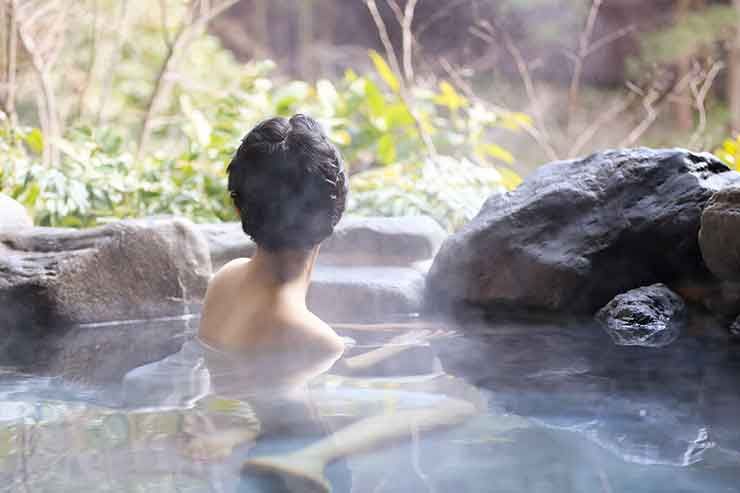 A Kyoto onsen is the perfect remedy for a troubled soul and weary bones. Enjoy a salt bath in mineral-rich water that nourishes your mind and revitalizes the body.Be sure to take on a green tea foot massage Kyoto experience that is sometimes accompanied by beautiful flowers to spruce up the mood. Spending time at a hot spring is one of the most relaxing things to do in Kyoto!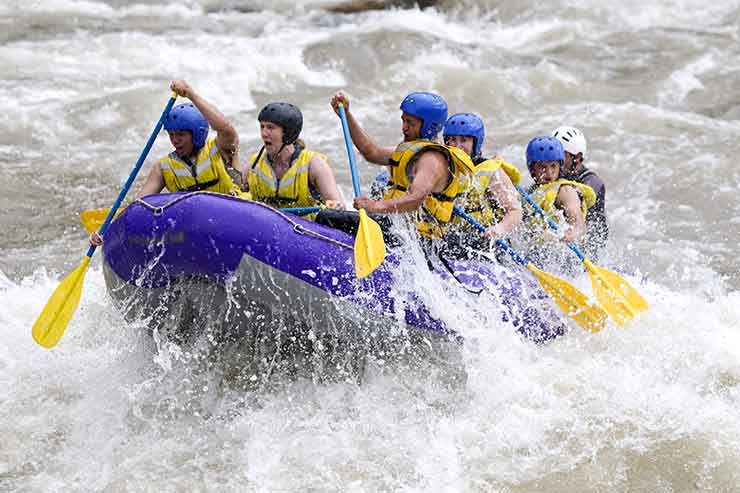 Kyoto might be an ultra-modern city, but it's also full of pristine seclusions, encompassing exciting rapids and serene rivers.You can battle the torrents of Hozu Gorge and take on white water rafting Kyoto tours as you embark on an adrenaline-rushing ride on Mother Nature's watery rollercoaster.There are also less challenging rafting packages available for the young.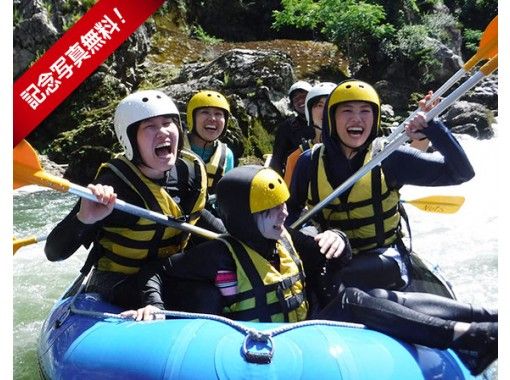 Thrilling White Water Rafting on Hozugawa River
Kameoka, Kyoto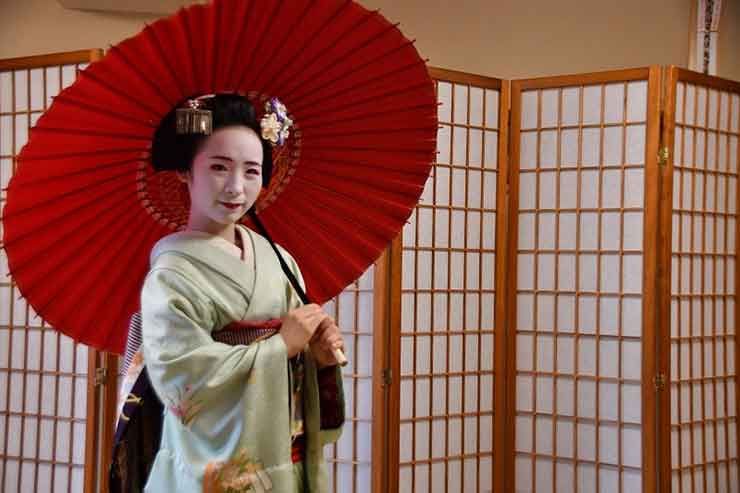 Sit down to a nice Maiko show in Kyoto and savor meals alongside the soothing tunes of a maiko playing traditional instruments like the shamisen.A Kyoto Maiko dinner also entails distinct cultural songs and dances for an authentic Geisha experience in Kyoto as you meet and talk with these special ladies in person.
13. Gion: Geisha District of Kyoto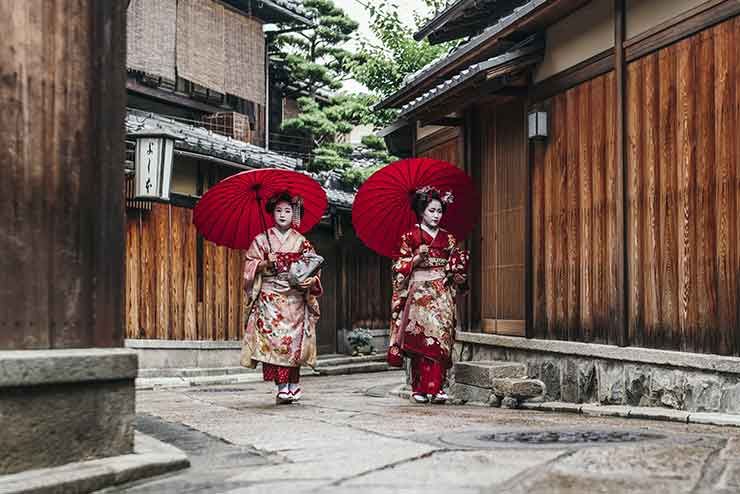 There's no better place to get the complete geisha experience than in the Kyoto geisha district of Gion.Meet a real-life Gion geisha or become one for the day by taking up a kimono rental and strolling the streets in full regalia.This activity should never miss out on your list of things to do in Gion whenever you come visiting!
14. Cooking Classes & Workshops in Kyoto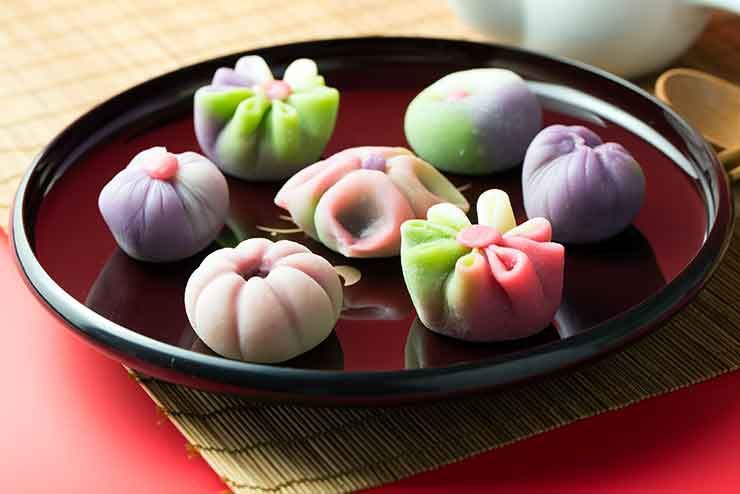 Learn how to make special treats like the wagashi Kyoto sweets as you partake in a traditional Japanese cooking class.In addition to sushi making, you'll get a local's insight through a ramen cooking class in Kyoto.Shichimi, Yatsuhashi, matcha, and much more are also on the teaching menu that unlocks tips and secrets to making the very best meals and desserts.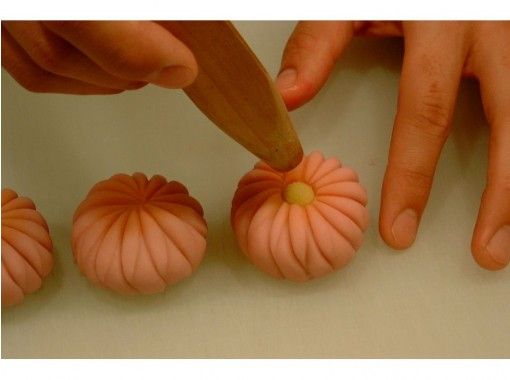 Wagashi Sweets Making Class
Higashiyama, Kyoto
15. Kyoto Ceramic & Pottery Workshops
Japan is known for its fantastic pottery and ceramics.Unlock the beauty behind Kyoto pottery with workshop lessons on how to craft lovely utensils and accessories.What's more, hone your Kyoto crafts and pottery skills from experienced masters of the trade as you make exquisite souvenirs to remember your time in this fantastic city!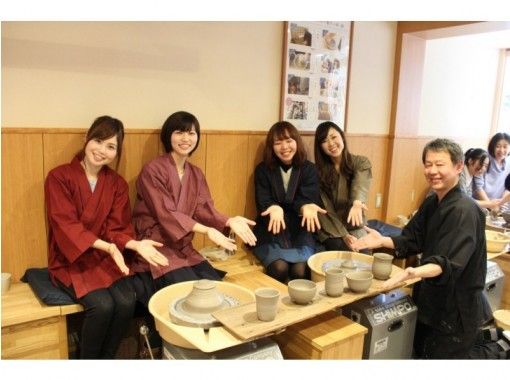 Beginner-Friendly Ceramic Pottery Class Using Electric Wheel
Higashiyama, Kyoto