[Okinawa Iriomote Island] Let's ride on water buffalo car! Canoe Tours & Yubu sightseeing tour (1 day)
[Okinawa Iriomote Island] Let's ride on water buffalo car! Canoe Tours & Yubu sightseeing tour (1 day)
Plan ID:

6618

Provided by:​ ​​ ​西表島のんぷら(Iriomotejima NONPURA)
12,000Yen ~ (tax included)
Fee per adult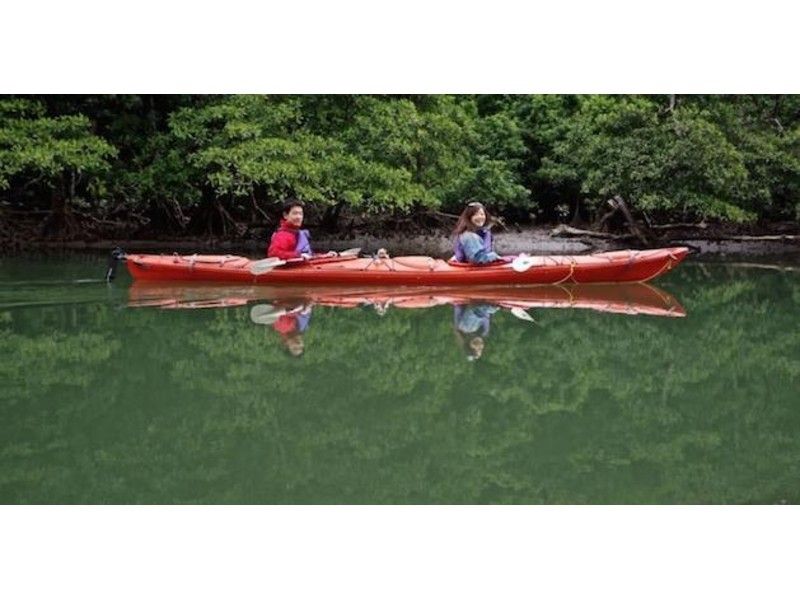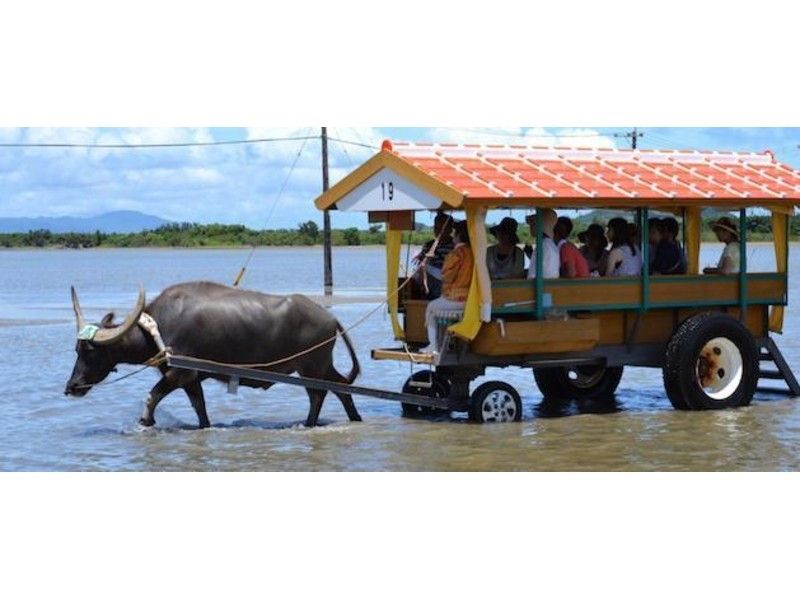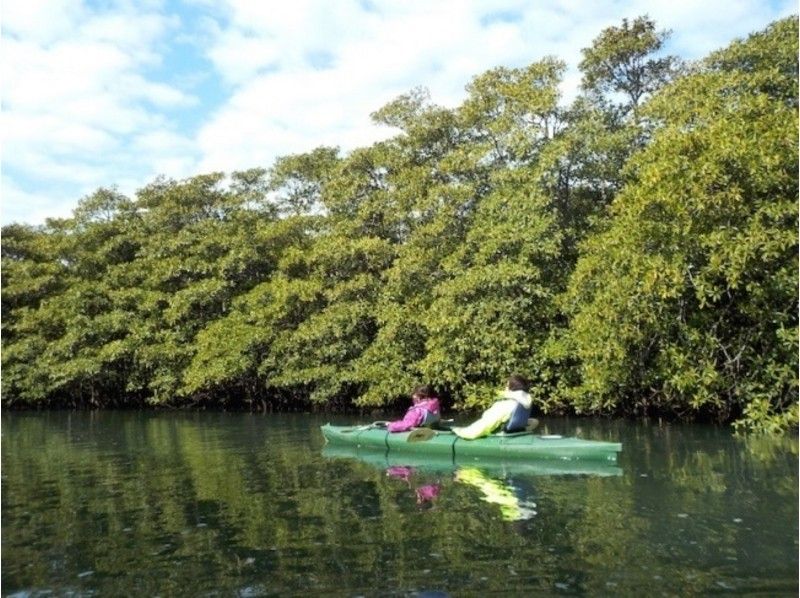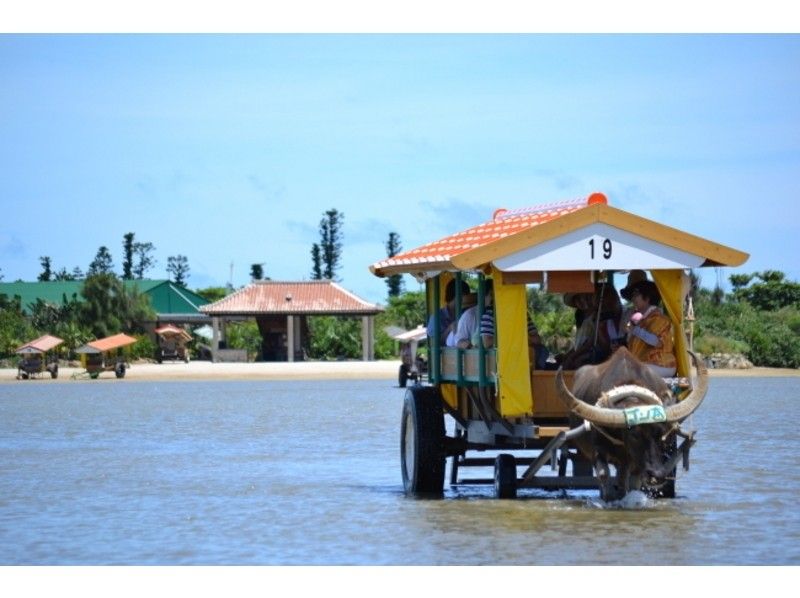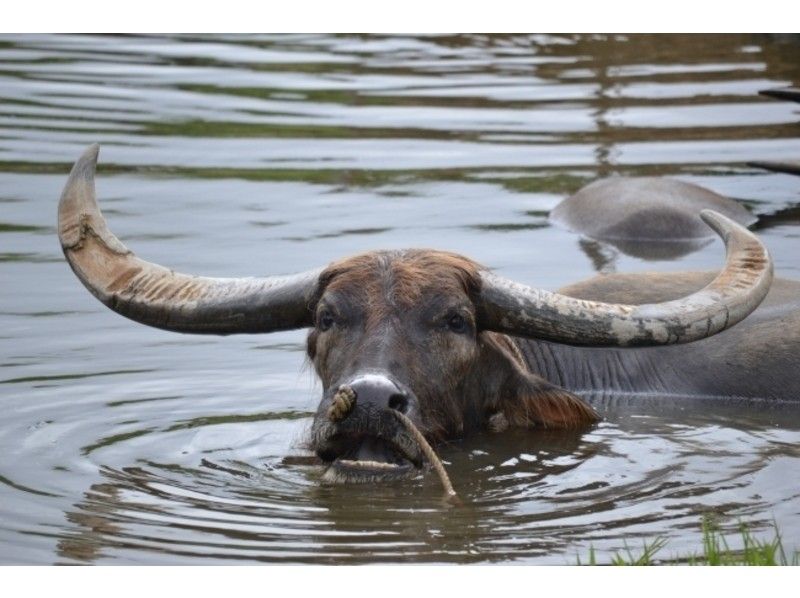 Click on your Preferred Date
Please click on the date of your choice from the calendar.
Time required

6時間以上

Participating age

Age 6~

Number of people who can book

1 to 10 people
Description of plan
I want to do of Iriomote Island! want to go! It is greedy course you have with each other to set. Iriomote Island for the first time, is also recommended for those who do not beginner, is physical strength. Mangrove also also want to canoe you want to see, jungle also want to experience, want to ride in a cute water buffalo car. If this is the course for us to meet all of your needs.
Let Tsukuso play the Iriomote Island!
It will paddle the Maira river spread mangrove about 50 minutes leisurely in the morning. After carp to the waterfall, which can dive to its earlier into the jungle. After a sweat swim guide Let's eat a homemade lunch. Will return the way you came trekking, canoe after breath break. Than the afternoon, will guide you to the cute water buffalo car tourism eyes were Kulit. Guide, please please slowly tourism, so we have to wait and wait.
Information
| | |
| --- | --- |
| Minimum number of people | 1 person |
| Number of people who can book | 1 to 10 people |
| Schedule | Regularly |
| Start time | 8:30 am am 9:00 |
| Reservation deadline | Before 3 days |
Access and map
Assemble point
· Iriomote Island Guests
We've got the pick-up time to tour the day before.
· Eastern District of Ohara Port towards accommodation of customers
Please come in the car rental taxi, etc. to Uehara Port.
And other guests arriving from the island
Please contact us.
How to reach by car
Please come by rental car or taxi, etc. to Uehara Port.
Others
Take the boat to Ishigakijima Island Remote Terminal Uehara Harbor (Iriomote Island).
At Uehara Harbor the staff will wait with a signboard of "Tamurapura".
---
Everyone's experiences0件の体験談
There are no reviews yet
About price
Basic charge
Adult /person

12,000

yen

Age 16~

Child / person

9,500

yen

Age 6~15
※Prices including all taxes.
※ This is the basic charge.
* Prices may vary depending on the schedule, so please see the price list displayed after selecting the schedule.
| | |
| --- | --- |
| Included in price | Insurance, rental goods, lunch |
About payment / cancellation
About payment
Please pay at the day cash or credit card. Electronic money is not available. In the case of cash payment is appreciate if you so there is no contact fishing.
※ Please note that there is no ATM near the harbor.
Payment method
The payment method specified by the operator.
About cancellation fee
Tour cancellation fee
From 1 week before tour 3 days before: 30%
Tour the day before: 50%
Tour day: 100%
Cancellation by operators.
Advance preparation
| | |
| --- | --- |
| Clothings and must-bring items | Drink, change of clothes, a hat, sunscreen, plastic bags (garbage bags), towel, the tissue, insurance card copy, sunglasses, zip-lock (the camera, it is safe to put mobile phone, etc.), beans and dirty work gloves (canoe, at the time of trekking the prevents), a portable toilet (all in the course does not have a toilet facility. trash, please take home sure) |
| About rental items | Waterproof bag, shoes (felt is the bottom of the shoes) 18 towards the size of other than 30 centimeters from the centimeter, please bring. ※ Crocs is not suitable. Other equipment, life jackets, paddles, etc. |
Facility information
Changing room
Restroom
shower
Parking Lot
Locker
Others
Matters require attention
It will be from one person up to 8 people.
Please come from dressed in clothes that can participate in the tour that day. Basically, easy to move, we recommend dress also called quick-drying dirty.
Jeans and cotton shirt, becomes heavy when wet rain or sweat, the water, making it easier drowning because it is difficult to swim. Since it also increased thirst difficult discomfort, we recommend the clothes of quick-drying, such as sports-like. If I am coming at the beach sandals it is easy on the way home.
Other notices
Cancellation by the customer side of the convenience, Please note that we will charge a cancellation fee.
The day before and the customer contacts the reservation confirmation call. If if contact from our shop was not until 7:30 pm, sorry to trouble you, but please contact us.
If you can not be contacted until 8:00 pm, so we will charge a cancellation fee will be canceled, please note.
---
西表島のんぷら(Iriomotejima NONPURA)

の取扱いプラン一覧
---
12,000円~(税込)
Fee per adult
Included in price
Insurance, rental goods, lunch
Time required

6時間以上

Participating age

Age 6~

Number of people who can book

1 to 10 people
When you book this plan 111 pt I will save it!