[Kumamoto Kuma River] with BBQ! Daily stress divergence enjoying the great outdoors! Rafting (1 day course)
[Kumamoto Kuma River] with BBQ! Daily stress divergence enjoying the great outdoors! Rafting (1 day course)
Plan ID:

5625

Provided by:​ ​​ ​球磨川ラフティングAgain
11,000Yen ~ (tax included)
Fee per adult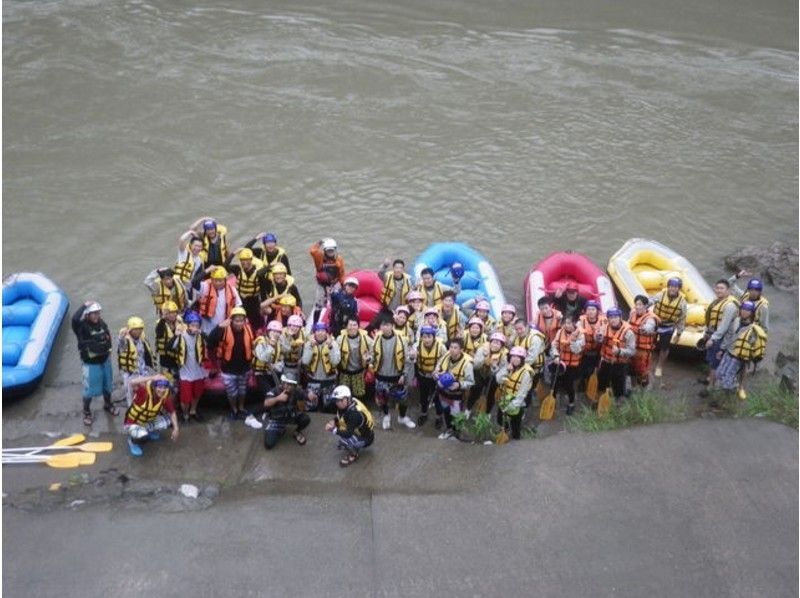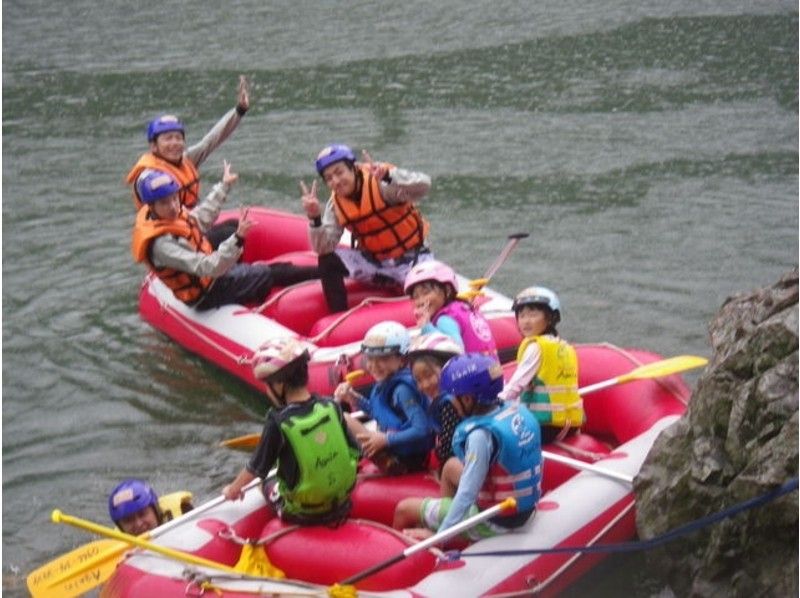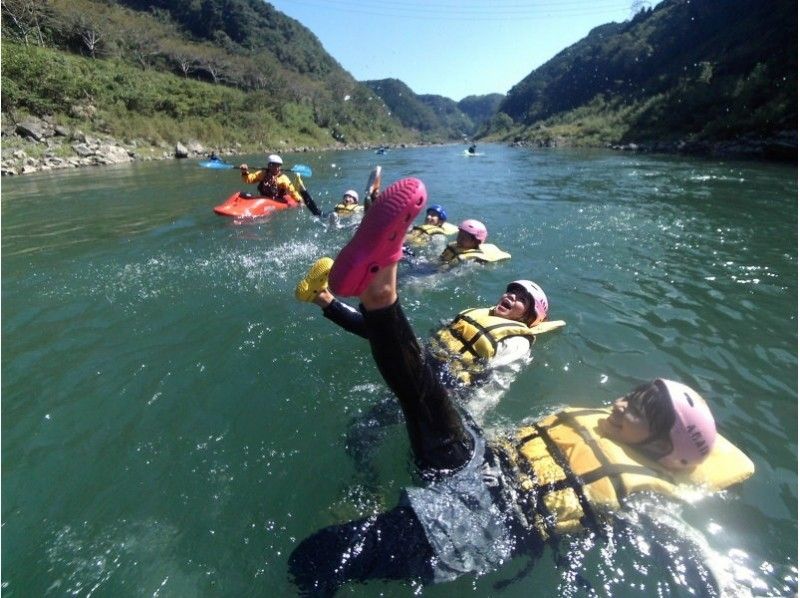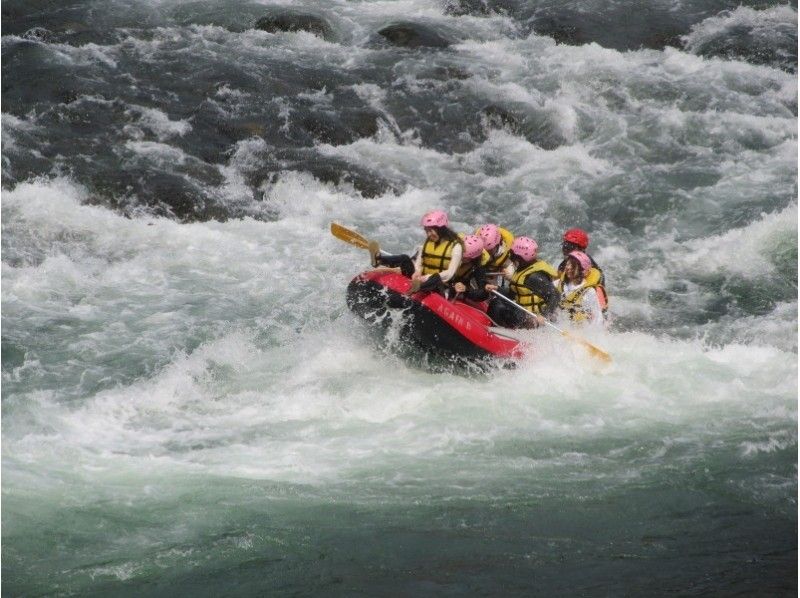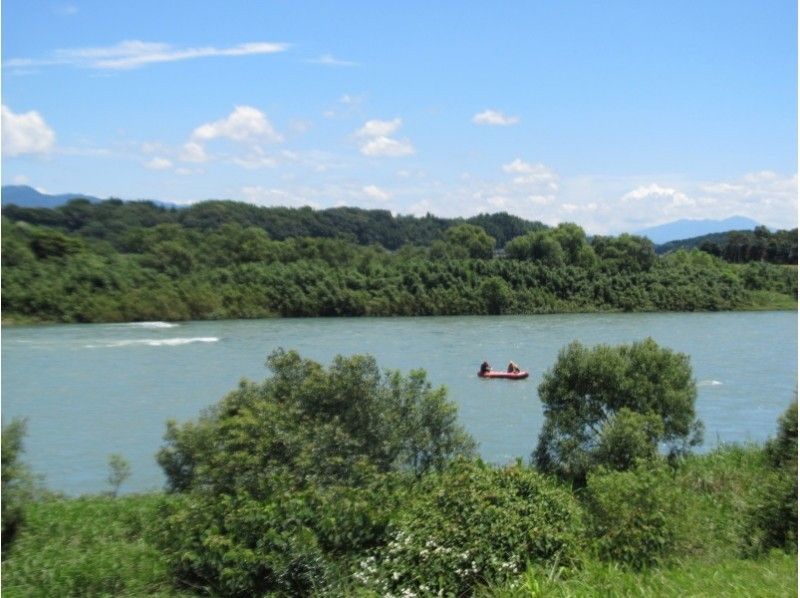 Click on your Preferred Date
Please click on the date of your choice from the calendar.
Starting time

Participating age

Age 6~

Time required

6時間以上

ScheduleMarch 1, 2006 to October 31, 2008
Assemble point Watch on GoogleMap
There are no story stories of this plan yet
Description of plan
日頃のストレスを1日で発散。太陽の下で一日思いっきり遊んで下さい。昼食はみんなでBBQ。川遊び、スリル有りの1日満喫コースです。おみやげにラフティングツアーの写真をデータでDVD-Rにてプレゼント!
最初から最後までいける満喫1日コース!
Let's enjoy about forget the time. Sawanobori, lunch (BBQ), it is a Tarzan jump, be fun, such as such as rapids going down the Great Kuma River lot of pilings. Stress divergence! Try some of the stimulus experience!
You can experience the river of various appearance!
Plump you can enjoy one of the river from upstream of the clear stream to the downstream of the rapids! No doubt that hooked to the thrill!
Finally commemorative shooting also done!
The memories of the trip, the last to leave in Pashari and form! Besides that is there shooting timing.
Information
Minimum number of people
2 人
Number of people who can book
2人〜
Schedule
March 1, 2006 to October 31, 2008
Start time
9:00 to 16:00

※ Duration: about 6 hours
Assemble point
Kuma River Rafting Center Again (Again)
Reservation deadline
The day before until 16:59
Advance preparation
Clothings and must-bring items
Swimsuit, towel, change of clothes, may be wet footwear, insurance card
※ Please bring sunscreen cream if necessary.
※ glasses, those who are using the contacts, firmly please shedding measures.
About rental items
Equipment rental fee (inflatable boats, life jacket, helmet, paddle, wet suit) is included in the price.
Facility information
Changing room
Restroom
shower
Parking Lot
Locker
Access and map
Location
〒868-0086 
熊本県人吉市下原田町瓜生田839-4
How to reach by car
Approximately 20 minutes before and after from the Kyushu Expressway Hitoyoshi Inter
※ parking spaces equipped of 20 cars.
How to reach by train
Approximately 11 minutes before and after a short walk from the JR hisatsu line west hitoyoshi station
※ I will also pick-up. Please tell the purport of the pick-up hope to beforehand.
About price
Basic charge
| | |
| --- | --- |
| Adult /person 11,000yen | Age 19 - |
| Child / person 10,500yen | 6-year-old to 18-year-old |
※Prices including all taxes.
※ This is the basic charge.
* Prices may vary depending on the schedule, so please see the price list displayed after selecting the schedule.
| | |
| --- | --- |
| Included in price | Armamentarium rental fee, experience fee, accident insurance premiums, hot spring bathing fee, consumption tax, lunch |
About payment / cancellation
About payment
Payment in cash
Payment method
The payment method specified by the operator.
About cancellation fee
In the case of cancellation by the convenience of the customer, as a cancellation fee of the following will occur.
- 7 days before up to 2 days before: 30% of the fee
- The day before: 50% of the fee
- On the day: 100% of the fee
※ In addition, because there is a case where I am late also allowed to consider it as cancellation, please note.
Cancellation by operators.
Depending on the tour on the day of bad weather (such as typhoons and flooding), you might want to cancel the tour.
Judged by the previous day's weather conditions of around 17 o'clock, we will contact you to stop for those representatives.
In addition, please check the status of the day because you may not be able to operated by the sudden weather change.
Others
Matters require attention
Healthy people with both physical and mental health above elementary school age.
If it can respond to a call at the flute instructor in the event of an emergency because you use the whistle.
Those who can understand briefed so do the hand sign.
If you have been drinking, pregnant women, physical condition of the bad participation will be refused.
The deadline for reservations is ordered and until 19:00 of the day before.
Other notices
Please adhere to the set time.
Late is late when is that it may be a cancellation fee occurs, please contact as soon as possible.
---
---
Everyone's experiences
There are no reviews yet
---
11,000円~(税込)
Fee per adult
Included in price
Armamentarium rental fee, experience fee, accident insurance premiums, hot spring bathing fee, consumption tax, lunch
When you book this plan 101 pt I will save it!
| | |
| --- | --- |
| | Starting time |
| | Participating ageAge 6~ |
| | Time required 6時間以上 |
| | ScheduleMarch 1, 2006 to October 31, 2008 |
| | Assemble point Watch on GoogleMap |