[Gunma, water / water] clear stream produces natural waterslide! Canyoning experience (half-day course)
[Gunma, water / water] clear stream produces natural waterslide! Canyoning experience (half-day course)
Plan ID:

282

Provided by:​ ​​ ​フォレスト&ウォーター水上ベース
7,500Yen ~ (tax included)
Fee per adult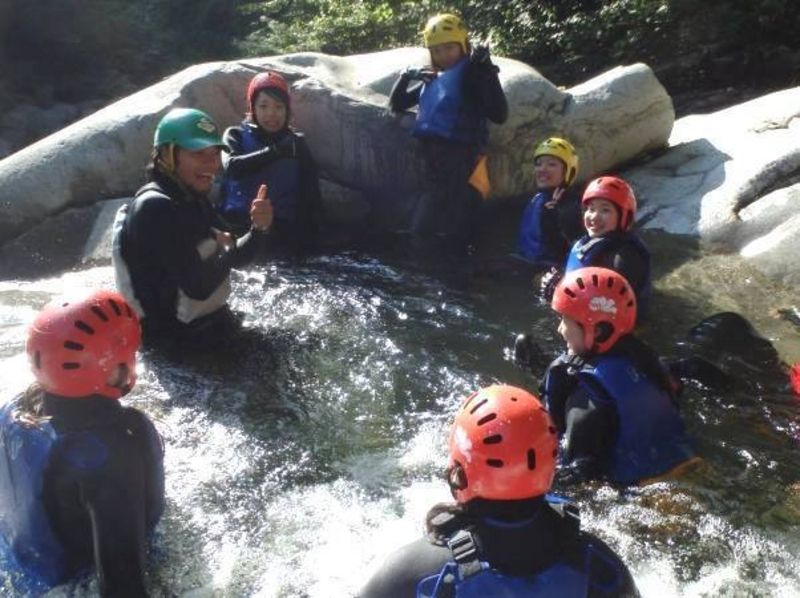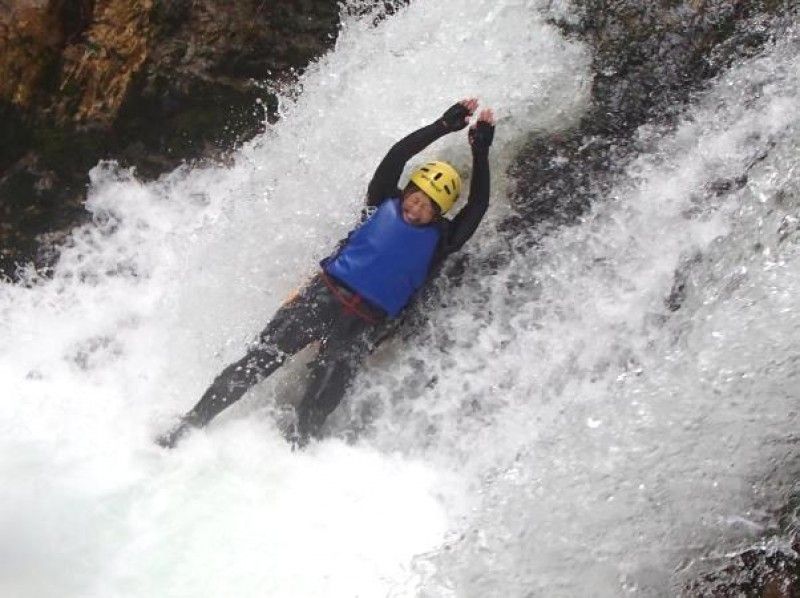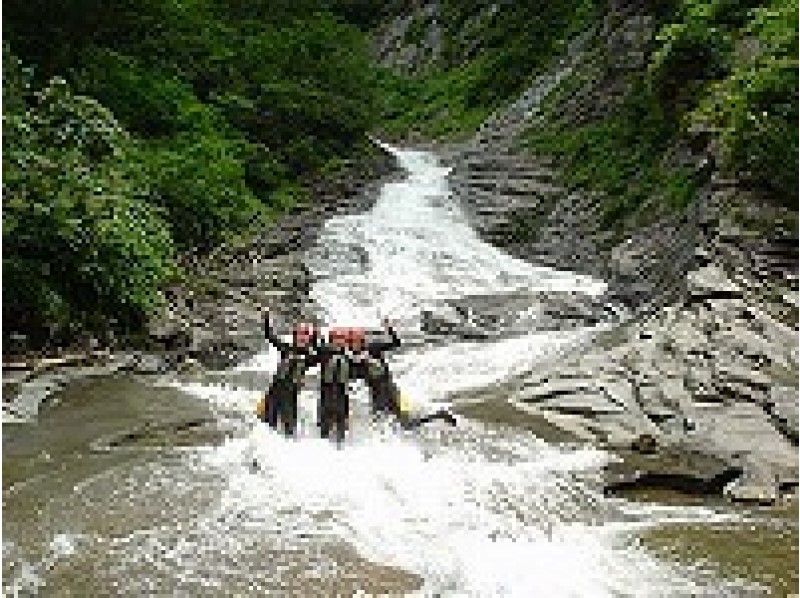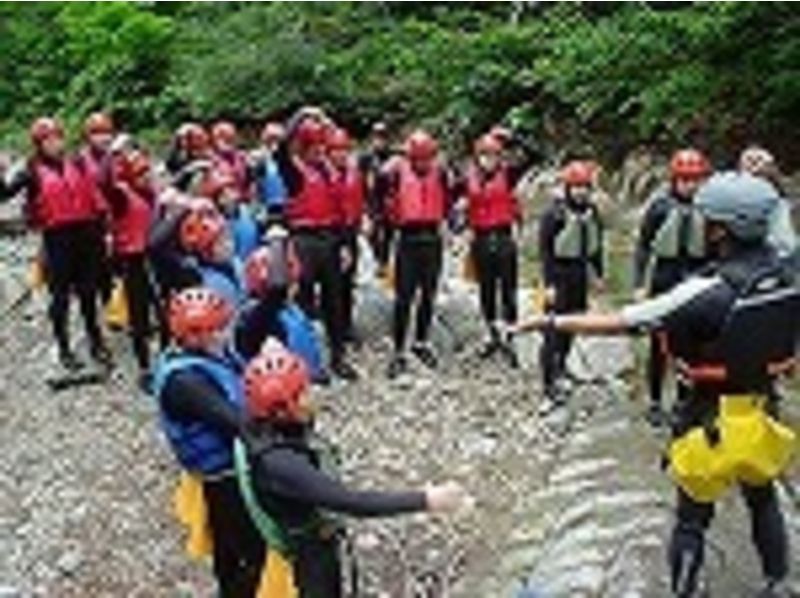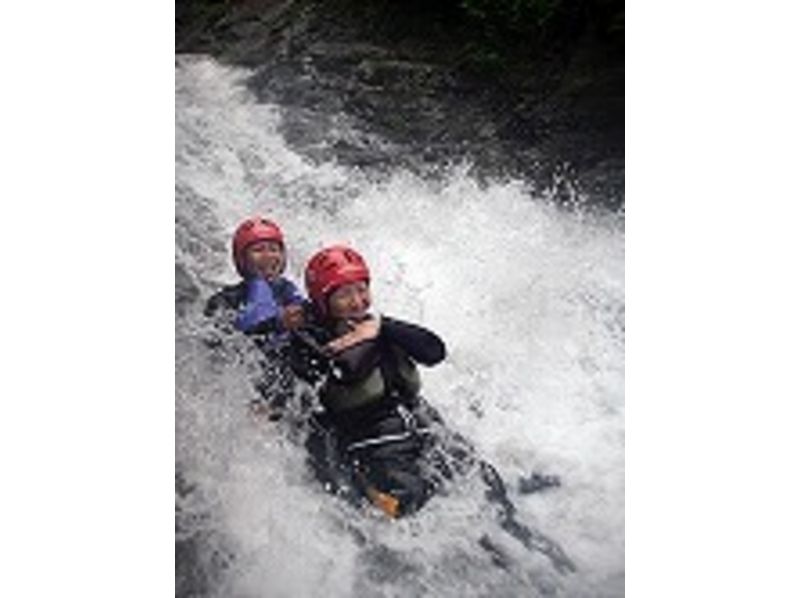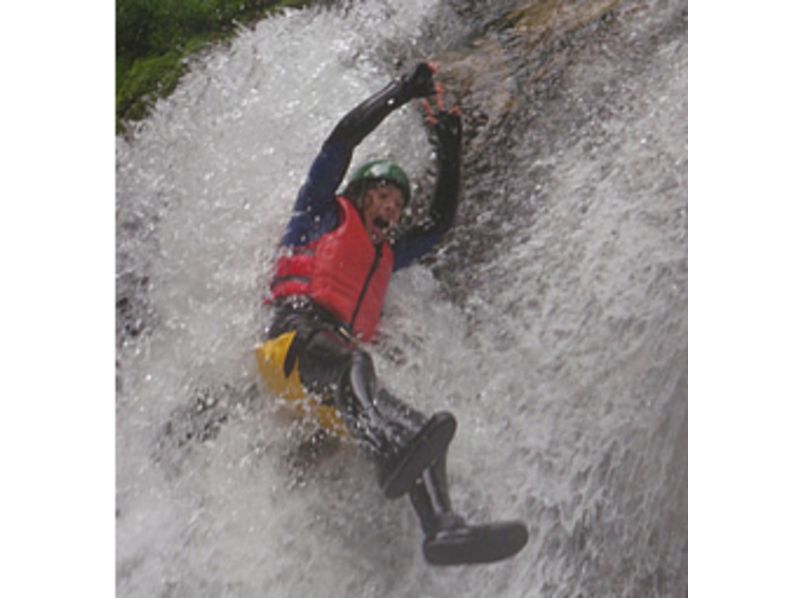 Click on your Preferred Date
今季の営業は終了いたしました。
Starting time

09:00

13:00

Participating age

Age 13 ~

Time required

2-3 hours

ScheduleJune 11 to October 10 days
Assemble point Watch on GoogleMap
There are no story stories of this plan yet
Description of plan
The most popular tour is this! Natural waterslide clear stream began to make. Mood to go sliding down in their own body, exhilarating perfect score. Of mid-June-mid-October, one press tour of summer that can not be only this time, canyoning!
I want to tell the fun!
That stuck most is that I want to convey the "joy of the outdoors" to everyone who is participating. Our raison d'etre is, we believe that there is here. So, If not as fun, we have established a system that refund the tour fee.
Overwhelming service!
Location Yubiso at the foot of the Tanigawadake. It is the best location where majestic mountains can be seen. There is also a wood deck to be a BBQ venue, also equipped with dressing room was the shower facilities and of gender spacious! When the low temperature is expected, not only a wet suit, offers a wet jacket and wet socks. Of course, free rental! By using the latest digital camera equipment, and Gekisha you. It is interesting because it immediately screened after the tour!
Worry children! Adults also safe!
Is also available a canyoning dedicated gear that does not interfere with the sliding while protecting the body! The staff supports you to think "safety first". A lot of the audience to the nature of beauty, greatness, is full smile asked feeling of healing, in a challenge that drastic, please taste the best sense of accomplishment and satisfaction!
Attractions of the plan

slide! Enjoy the nature of the slide!

jump! Dive with courage!
Information
Minimum number of people
1 person
Number of people who can book
1 person~
Schedule
June 11 to October 10 days
Start time
<Morning course> 9:00 to 12:30 (set time: 8: 50)
<Afternoon> 13:00 to 16:30 (set time: 12: 50)
Please come 10 minutes before the reservation time ※.
Assemble point
Forest & Water Water base
Reservation deadline
Before 3 days
Advance preparation
Clothings and must-bring items
You will need: swimsuit, towel ※ shoes can also rent at 300 yen.
Person of contact, goggles or disposable contact for swimming
Person of glasses, glasses band
About rental items
Shoes: 300 yen
Facility information
Changing room
Restroom
shower
Parking Lot
Locker
Access and map
Location
〒379-1728
群馬県利根郡みなかみ町湯桧曽191-12
How to reach by car
Kanetsu 19 minutes from the motorway water IC to Yubiso Station district
How to reach by train
Joetsu Shinkansen Jomokogen Station by taxi about 30 minutes
Joetsu Line Minakami Station taxi about 10 minutes
Joetsu Line Yubiso Station 15-minute walk
※ pick-up for free by advance reservations from either the station
※ Jomokogen Station, pick up the morning, only to send the afternoon
About price
Basic charge
| | |
| --- | --- |
| Adult /person 7,500yen | 13-year-old - |
※Prices including all taxes.
※ This is the basic charge.
* Prices may vary depending on the schedule, so please see the price list displayed after selecting the schedule.
| | |
| --- | --- |
| Included in price | Consumption tax, rental fees and insurance charges, guide fee and equipment fee |
フォレスト&ウォーター水上ベースの取扱いプラン一覧
About payment / cancellation
About payment
Currently credit card does not support.
Tour price we receive in the pre-transfer.
If there is a day of additional charge, it is supported by cash.
Payment method
The ways assigned by operators.
Indication on Specified Commercial Transactions Law
Indication on Specified Commercial Transactions Law
About cancellation fee
Cancellation just before, reduction of the number of people you will get a cancellation fee.
Please let us know beforehand. Of 10 days ago and later canceled, you will be charged the following cancellation fee.
- 11 days before: Free
· 10 to seven days before: 10%
- 6-2 days before: 30%
- The day before: 50%
- On the day: 100%
Cancellation by operators.
- It becomes a light rain or shine, but by the weather conditions, there is a case where I am allowed to consider it as unavoidably canceled. The tour price if will be refunded, but, with respect to the transportation and lodging expenses of up to local, will be taken as a visitor burden.
• If you do not meet the minimum number of people held it might be canceled.
Others
Matters require attention
- Nail of limbs, please keep off in advance in order to prevent injury in the course of the tour.
Any chance participants in preparation for the case of an injury, our guide, we have carried out rescue emergency first-aid training and the like.
• Always listen to good care guide, please follow the instructions.
- Before participation will be writing a participation confirmation. Please perform the confirmation of self-responsibility.
Other notices
- Pregnant women, physical condition towards the poor, the day drinking, hangover will be refused the tour.
• The Company so that you can participate in the tour with confidence in, we have let insured for those of all participants at our burden.
· All tours are by appointment. It will soon accept the end reached capacity. Also, if you do not meet the minimum number of people held it might be canceled.
---
---
Everyone's experiences
There are no reviews yet
---
キャニオニング・シャワークライミングをエリアから探す
7,500円~(税込)
Fee per adult
Included in price
Consumption tax, rental fees and insurance charges, guide fee and equipment fee
When you book this plan 69 pt I will save it!
| | |
| --- | --- |
| | Starting time 09:00 13:00 |
| | Participating ageAge 13 ~ |
| | Time required 2-3 hours |
| | ScheduleJune 11 to October 10 days |
| | Assemble point Watch on GoogleMap |