Activities Japan limited discount
[Gunma, Water] canyoning (half day course)
Plan ID: 00213 It provides:Nature Navigator Water base
7,500yen~​ ​(tax included)
7,000yen~Reduced rate
Fee per adult
Plan ID:

00213
Gunma / Water-Tsukiyono-Sarugakyo-Hoshi
canyon rafting
Transfer Yes
Rain departs Allowed
Active refreshing
Starting time

09:00

13:00

Participating age

9 years old ~

Time required

3-4 hours

ScheduleEarly June - mid-October (during the period held every day)
Assemble point Look in GoogleMap
While participating for the first time with excitement, I was able to spend a wonderful day together with the guide you can rely on.
Description​ ​
It is canyoning to enjoy in the whole body of the valley. Nature guide of qualified staff of the natural variety of not only the walk just because it will guide you with state also will introduce.
※ There is also recommended BBQ pack (yen +1800) and deals accommodation pack! Please tell us at the time of reservation.
Also refresh the mood in the negative ion effect of forest and waterfalls
Gunma Prefecture Minakami, Tanigawa around the canyon is the size of the slab that has been polished to the avalanche, Namerataki (Taki lick) has created a countless wonderful valley beauty. Hanagae waterfall east Kurosawa that can not be going to see only a short walk among them (drop 30m) is truly spectacular.
Realistic Field Athletics!
Enjoy the tour is a natural waterslide, beginning the size of the slider is interspersed with up to 30 meters slider. You can dive in the basin of the drop 7m, or climb a waterfall. You can enjoy a realistic field athletic.
---
Attractions of the plan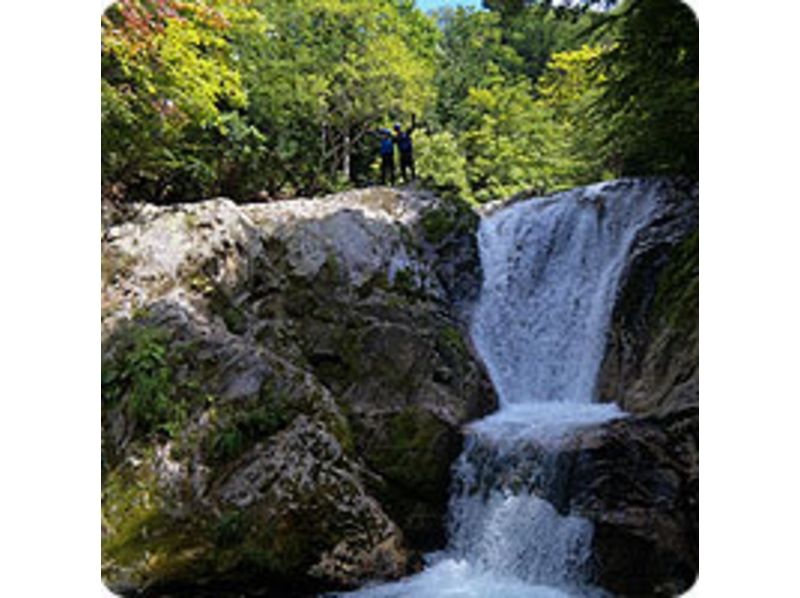 Forest and waterfall of negative ion effect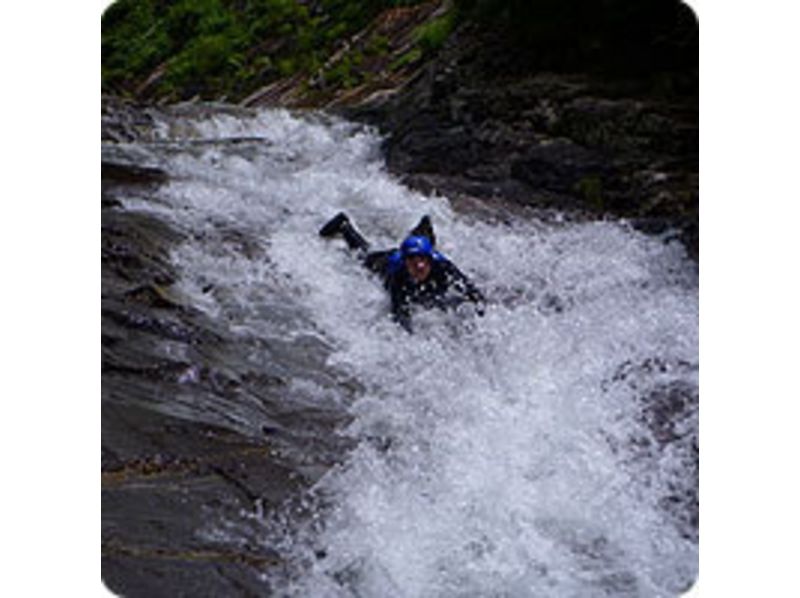 Field A thread tick
---
Information
Minimum number of people
2 人
Number of people who can book
1 person~
Schedule
Early June - mid-October (during the period held every day)
Assemble time
The morning of the tour 8:45
Afternoon tour 12:45
Assemble point
Nature Navigator Water base
Arriving by train will go to pick up stations and accommodation! (Reservations required)
Reservation deadline
Before 2 days
---
Regarding advance preparation
About clothings and must-bring items
- Bathing suit or wet even good underwear (what to wear in a wet suit) · towel
Of-glasses person glasses band (with free rental)
- The direction of the contact swim goggles (there is only free rental There number ※)
※ shoes are not necessary available so you free rental boots of the river walk only.
About rental items
Glasses band (Free), (there is only free number ※) swim goggles
---
Facility information
Changing room
toilet
shower
Hot spring
Locker
Hairdryer
Parking Lot
convenience store
Supermarket
---
Access and map
location
Yubinbango379-1612 Gunma Prefecture Tone-gun Minakami Kohinata 260-1
How to reach by car
関越自動車道【水上IC】を降りてすぐのT字路(信号:小仁田)を左折。
Along the road down, intersection (signal: Kawakami) straight ahead, turn left at the T-junction across the Suwa Gorge Bridge.
On the left side of a few hundred meters away there is a water-based.
How to reach by train
JR Minakami Station ⇒ pick-up at the Takasaki Line, Joetsu Line from Tokyo Ueno Station (reservation required)
Jomokogen Station ⇒ pick-up in the Joetsu Shinkansen from Tokyo Ueno Station (reservation required)
---
time schedule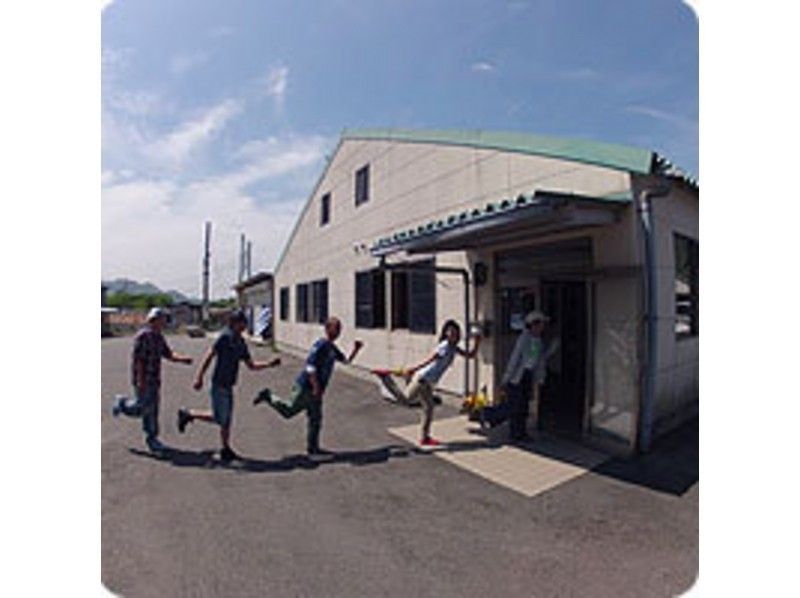 08: 45
Collect on Minakami base
Those who pick hope you go to the pick-up to the station & Accommodations (reservations required)
Finished the reception, try to fill in the disclaimer written consent!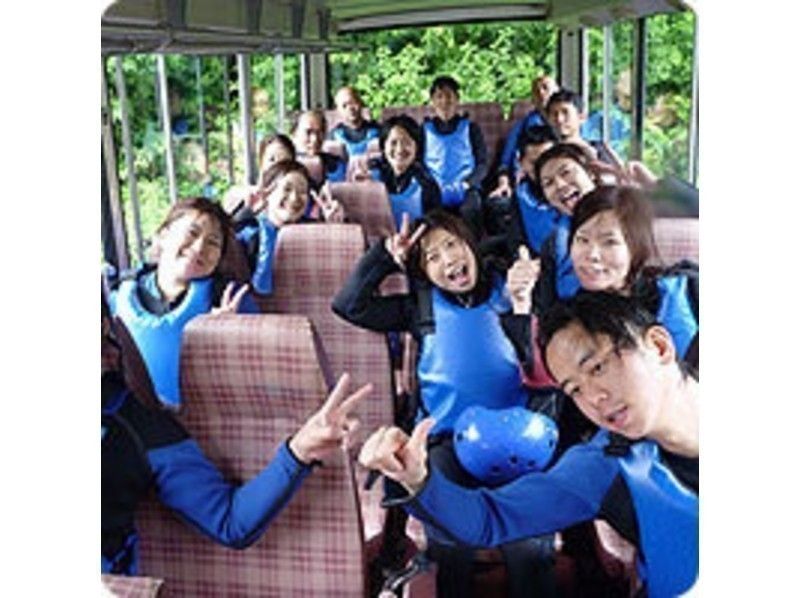 09: 30
Move to start point
Once you have received all of the equipment is done is change of clothes left for at vehicle of Nature navigator to the start point!
Please listen to the description of the process after this in the car. Excitement in laughter talk.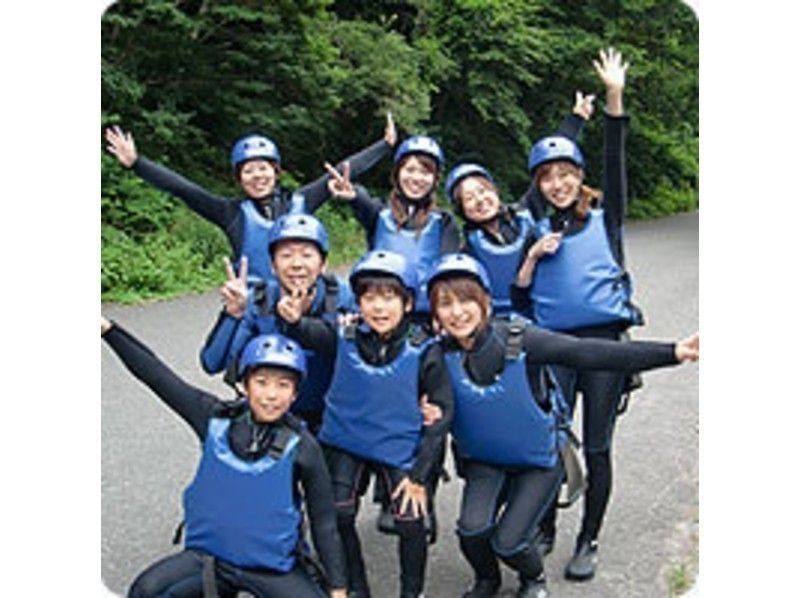 10: 00
Departure
Attached to properly acquire the equipment at the start point, it loosens the body with when I firmly listen to the description of the safety preparation gymnastics.
Embark! Please walk with care to the feet.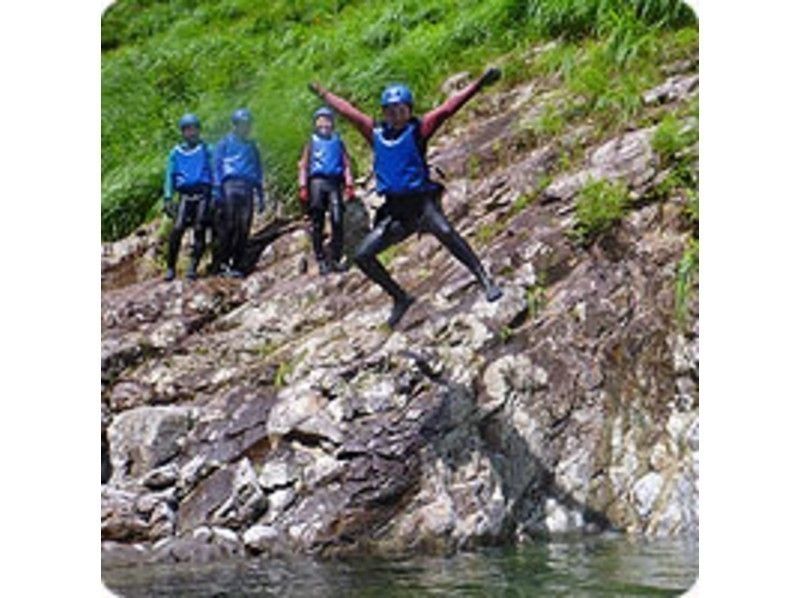 10:50
Arrive at your destination, slide, fly, relax
It is finally down when you get to the destination. Please listen to the explanation of the slip side.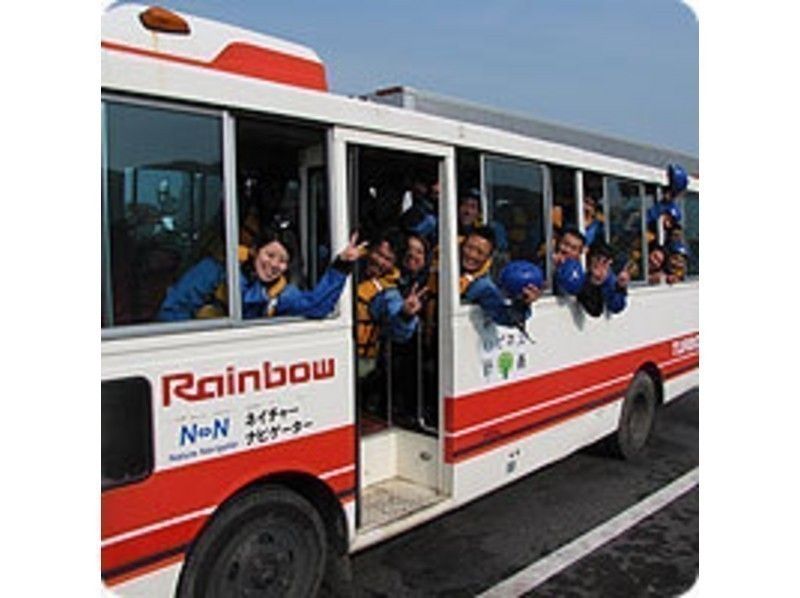 11: 50
Return to the start point, move to the base
Plenty of results to the start point If you enjoyed the canyoning! To return to the meeting place at the Nature Navigator vehicle.
---
Price list
Basic charge
| | |
| --- | --- |
| Adult / person 7,500yen 7,000yen | 9-year-old - |
※Prices including all taxes.
※ The above is the basic charge.
* Prices may vary depending on the schedule, so please see the price list displayed after selecting the schedule.
---
---
About payment / cancellation
About payment
※ ご予約完了後、下記指定口座まで参加料金のお振込みをお願いいたします。事前にお振り込みができない場合は参加者の合計金額をなるべくお釣りの無いように現金でお持ちください。事前にお振込みいただいた際は必ずお振り込みの控えをお持ち下さい。水上ベースではSuicaとPASUMOでのお支払いも可能です。 群馬銀行 水上支店 普通口座 0292270 口座名 ユ)ネイチャー・ナビゲーター
Payment method
Pre-card payment, the ways assigned by operators
特定商取引法に関する
表示
Indication on Specified Commercial Transactions Law
About cancellation fee
お客様のご都合によるキャンセルや人数の減員は、下記のキャンセル料をご請求させていただきます。(交通渋滞で遅れた場合も含みます。) <お電話またはオンライン予約のキャンセル料> 10~7日前 ・・・・・ 10% 6~3日前 ・・・・・ 30% 2~前日 ・・・・・ 50% 当日 ・・・・・ 100% キャンセルや減員、集合時間に遅れる場合は、0278-72-5923まで
Cancellation by operators.
Is basically a rain-snow or shine, but if it is determined that the danger by our service provision to abort. After discontinuation decision, but I will let you know as soon as possible from here, please understand that it may be just before the sudden change of weather. At that time, when are you pay a tour fee in advance whether I am transferred to another day full refund. Since we can not do the payment of transportation expenses of up to local, please understand.
---
Other
Matters require attention
In fourth grade or higher is better boots size 21cm good or more of the health state is able to participate.
People who have the day drinking, towards the hangover, you can not participate in those who are pregnant. Clearly drunk participation of people are will be refused because of the risk of life. In that case you will be charged a cancellation fee.
Other notices
Chronic disease and health conditions, such as handicap, please contact us in advance If you have any worry. Point.
Please finished the acceptance until the tour start time. If we now your time tour will start. (Please contact me if you fall behind.)
Everyone's experiences
While participating for the first time with excitement, I was able to spend a wonderful day together with the guide you can rely on.
Participation date: September, 2017
canyon rafting
And friends
Stress relief
First try
Step up
Included in price
ガイド料・基本装備代・保険 すべて税込
When you book this plan 64 pt I will save it!
| | |
| --- | --- |
| | Starting time 09:00 13:00 |
| | Participating age9 years old ~ |
| | Time required 3-4 hours |
| | ScheduleEarly June - mid-October (during the period held every day) |
| | Assemble point Look in GoogleMap |