プランID:14203 Brought by:​ ​​ ​Adult classroom
Adult classroom more delicious! Coffee hand drip & Press formula technique of using a variety of instruments
3,240Yen ~ (tax included)
Fee per adult
Plan ID:

14203
Tokyo / 23 wards
Cooking class · Food making
Empty-handed OK
1 person participation Allowed
Rain departs Allowed
Children can join
Families enjoying family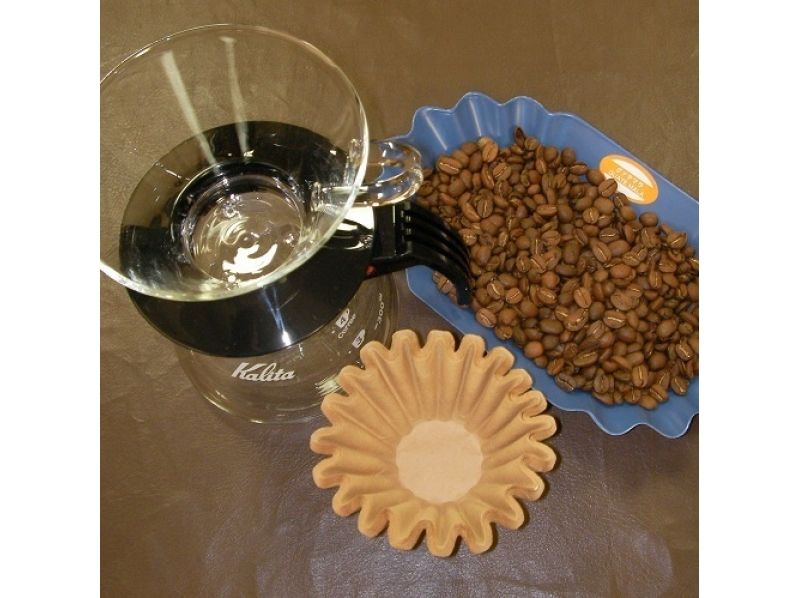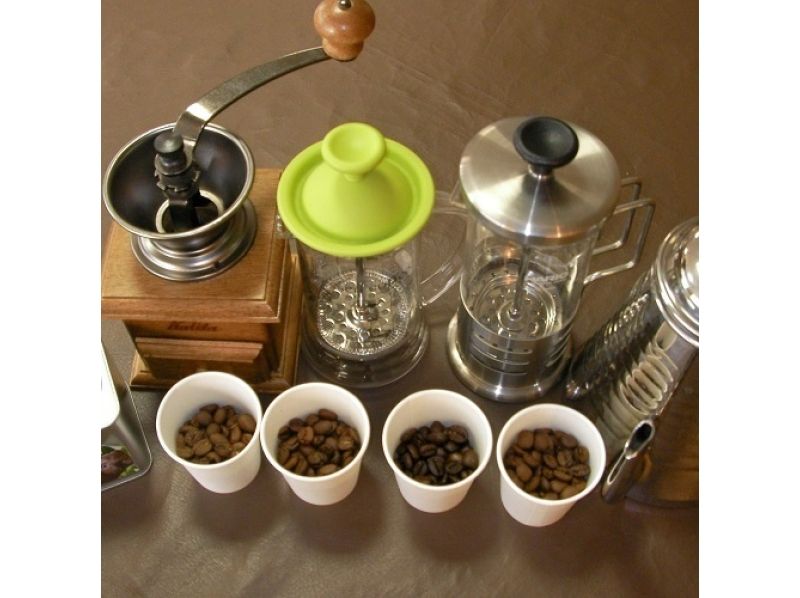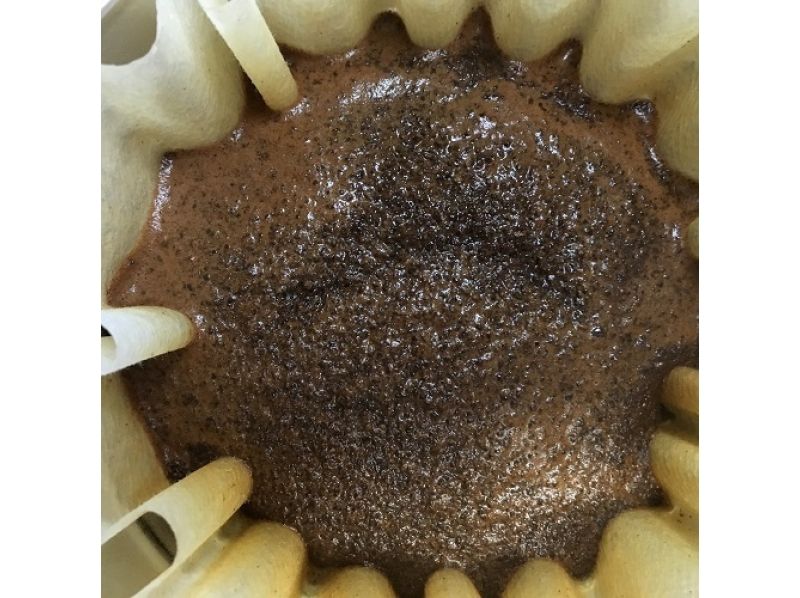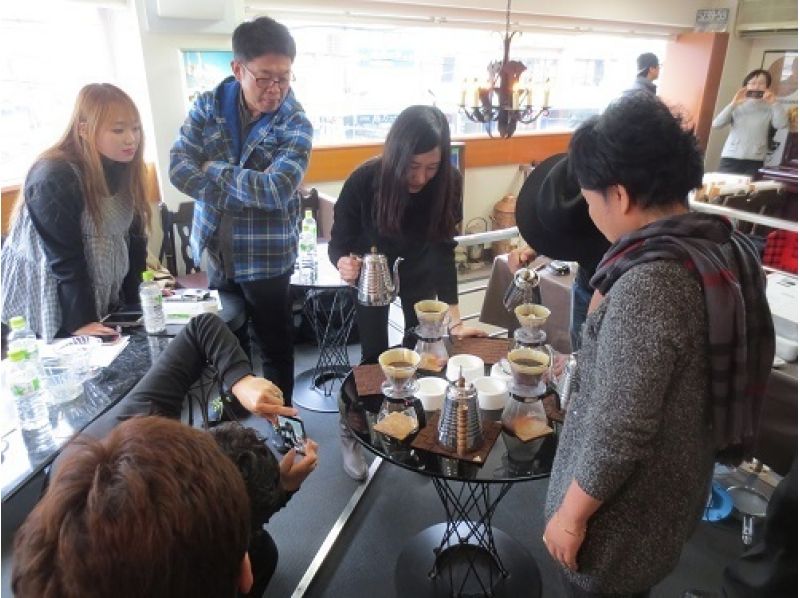 Starting time

Participating age

13 years old ~

Time required

1-2 hours

ScheduleRegularly
Assemble point Look in GoogleMap
There are no story stories of this plan yet
Description​ ​
■ professionals who want to know the full-fledged coffee drip to practice
■ If you want to know the difference in taste due to the shape of the dripper
■ beans original taste! Who want to enjoy a delicious coffee at the press formula
■ If the hospitality elaborate at the time of visitor you think
■ who want to enjoy a cup of coffee in many variations
■ professionals who want taught the basics of full-fledged coffee extract to practice
■ If you want to know how to play the beans for each drip
Know the difference of taste in a variety of coffee extract, it is a classroom of a full-fledged coffee extraction technique.
Basic in the basic, plan you want to give the firm acquire only coffee extract
House blend, roasting, etc. compared drink finest coffee, which I am sure real experience in a variety of classroom has been held in the "adult in the classroom", classroom provide you with coffee extract in detail from a professional, such as drip and press .
Know also going to is a real experience classroom of only tricks again extraction witnessing the professional skills from the eye of the scales.
Best delicious coffee from the extraction of the foundations in basic!
Real experience two kinds of paper drip and French press!
Three holes that are currently a trend around the world, paper drip in two cone-type one hole. It is the perfect way to drink coffee in the clear taste. Also different ways of extraction depending on the number and size of each extraction hole. Two typical dripper that this experience is fundamental in the basic of about paper drip may be said that the world standard.
And, French press to enjoy the taste of the beans to direct. Practice the best way to taste and to maximize the personality with the beans.
Coffee lovers happy with benefits! Shopping is to discount!
Cheap professional craftsman purveyor of Kitchen Town (Kappabashi) even for free. Because the person who was your our participation this time will receive a special discount tickets, please enjoy shopping at the coffee shop.
If you are looking for you can purchase in the normal 8% of the sales price discount. (As long as coffee equipment, except for some items.)
... Also it is Ali's would take the original get to your participation price things I wanted until now on this occasion.
Attractions of the plan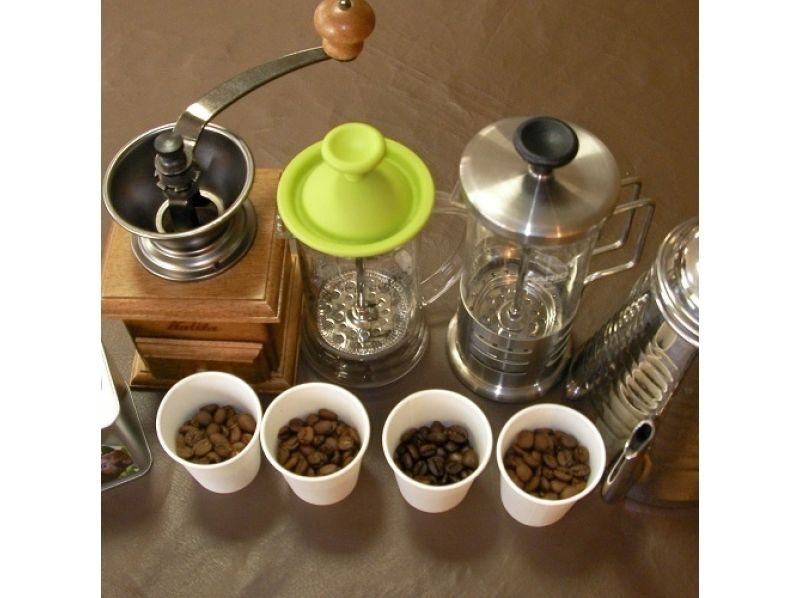 Taste different even in the same beans! Basic of delicious coffee extract 同じ豆でも焙煎度合い、挽き方とそれに応じた淹れ方で味わいは大きく変ってきます。 ペーパードリップでも、一つ穴と三つ穴ではお湯の注ぎ方から抽出方法にも違いがあるのをご存知ですか? また、紅茶の器具と思われているプレス器具も本来はコーヒーの器具をある紅茶メーカーが応用したものなんです。もちろん、プレス式の豆の挽き方や淹れ方もちゃんとしたやり方で淹れれば、豆本来の味を最大限に味わうことが出来ます。
Information
| | |
| --- | --- |
| Minimum number of people | 2 people |
| Number of people who can book | 2 to 11 people |
| Schedule | Regularly |
| Start time | 13 hours 50 minutes |
| Assemble point | Kappa Bridge Union |
| Reservation deadline | Up to 5 days before |
Advance preparation
Clothings and must-bring items
Please participate in the empty-handed.
Please refrain from the smell of strong perfume and the like.
About rental items
On the day, please be assured that we have available in the venue.
Facility information
Changing room
toilet
shower
Hot spring
Locker
Hairdryer
Parking Lot
convenience store
Supermarket
Access and map
Location
Taito-ku, Tokyo Nishiasakusa 2-22-6
How to reach by car
Kappa Bridge center, a coffee Union signboard is mark.
That there is no available parking Please use a nearby pay parking or metered parking.
How to reach by train
Tokyo Metro Ginza Line Tawaramachi get off a 10-minute walk
Kappa Bridge center, coffee Union signboard mark
---
time schedule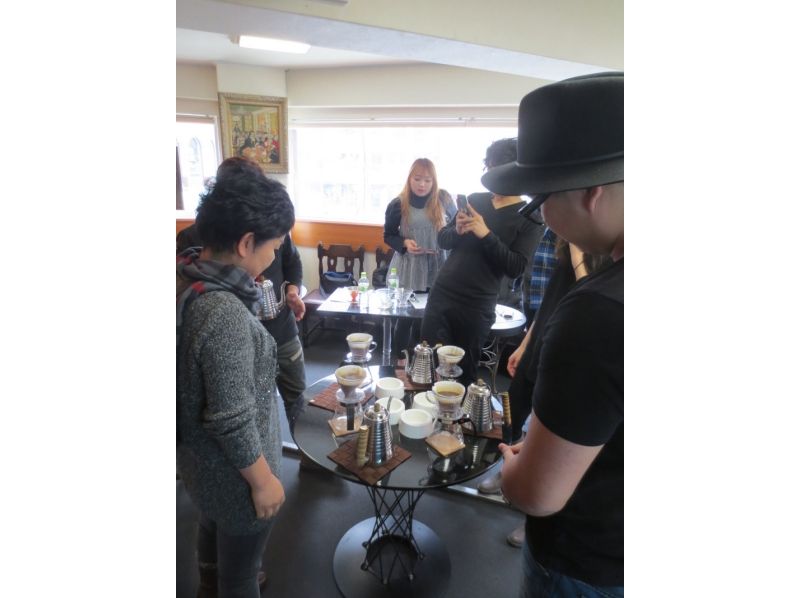 13: 50
13時50分集合 14時開催です!
14 hours, 00 minutes: offered professional lecture started with a cup of welcome coffee was brewed
14:30: two types of paper drip and hands-on experience of the press type
15:30: End. Enjoy your shopping in one floor of the coffee shop.
---
Price
Basic charge
| | |
| --- | --- |
| Adult / per person 3,240yen | For your participation under the age of 18 I need your help by a guardian. |
※Prices including all taxes.
※The above is the basic charge.
※Prices may vary depending on the schedule, so please see the price list displayed after selecting the schedule.
| | |
| --- | --- |
| Included in price | material. Equipment rental, instructor costs, venue costs, etc. |
| Those not included in the price | Transportation costs to the venue |
---
About payment / cancellation
About payment
Excuse me, but the transfer fee I ask that you please transfer money to the following account before held three days at a visitor burden.

Mizuho Bank Toranomon branch normal 2878699
Account Name: Co., DreamWorks
Payment method
The payment method specified by the operator.
About cancellation fee
Regarding the refund after completion of payment, please note that it can not refund even cancellation occurs prior to the date.
Cancellation by operators.
For a minimum holding personnel of the two persons, by some chance, if the other guests became a cancellation, please understand that it may forgo held in one person.
In that case, give me a change to a different date or, we will refund if you do not you can participate.
Other
| | |
| --- | --- |
| Matters require attention | We may forgo held for disturbance such as transportation by stormy weather. In that case, thank you or refund of change the date of the meeting. |
| Other notices | In advance, material, for preparation of the instrument or the like is necessary, please understand that it can not join us with no reservation. |
Everyone's experiences
No reviews yet
3,240円~(税込)
Fee per adult
Included in price
material. Equipment rental, instructor costs, venue costs, etc.
When you book this plan 30 pt I will save it!
| | |
| --- | --- |
| | Starting time |
| | Participating age13 years old ~ |
| | Time required 1-2 hours |
| | ScheduleRegularly |
| | Assemble point Look in GoogleMap |