[Okutama rock climbing] welcome the first one! Climb a natural rock!
プランID:12276 提供:Gran index Okutama base
5,500yen~​ ​(tax included)
大人1人あたりの料金
プランID :

12276
Tokyo / Okutama
climbing
手ぶらOK
プライベートツアー
エコツアー
Charter Allowed
アクティブ爽快
自然満喫リラックス派
Starting time

09:00

13:00

Participating age

13 才~

Time required

2-3 hours

ScheduleApril 1, 2006 to May 2, October 10 to December 17,
Assemble point Look in GoogleMap
Description​ ​
It held a rock climbing tour to climb the natural rock in Okutama!
Climbing is now the most awareness, is the outdoor sports popularity is rising. In the indoor climbing (bouldering) without, genuine rock field in the in the mountains of Okutama. Is said to be the top rope, held the climbing to be supported by a rope from the top!
Experience courses for beginners to enjoy in nature!
In climbing area surrounded by mountains of Okutama, you can enjoy a leisurely climbing. Since the small groups of the tour, you can challenge to climbing at your own pace. The people who wanted to once experience is a perfect program.
Guide loaded with training guidance!
Always the challenge of new things, I think that that can in'm easy to you! Since then its become the foundation is "safe Tour" laden guide guide you through the training of rescue to move quickly in any situation, please join the tour with peace of mind!
Women also safe in the clean facilities and equipment!
Overlooking Okutama based on the Tama River is about walk from the nearest station 3 minutes and a good location! Nearby are camping facilities, the outdoor enthusiasts is a great place. Also equipped glad vanity in the dressing room of calm atmosphere woman! Equipment also offers a pleasant outdoor life in the rich!
---
Attractions of the plan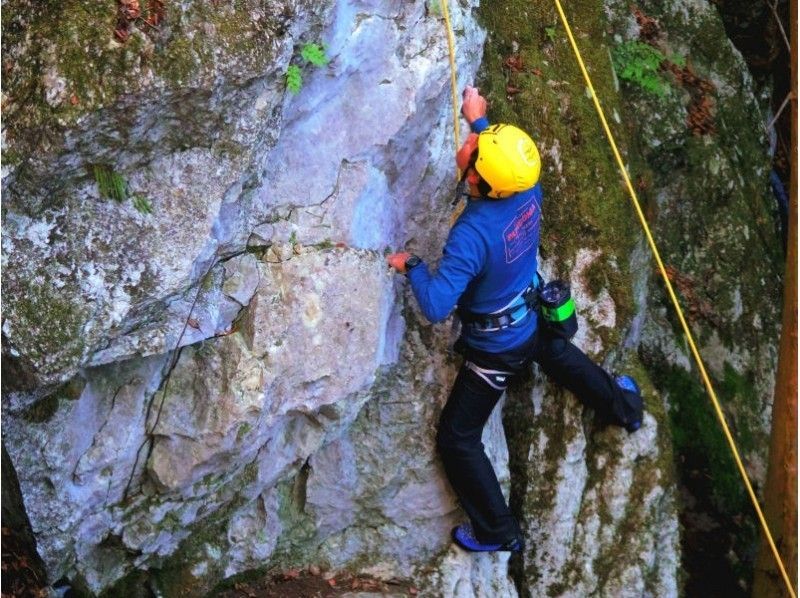 1, Climb as you climb your own!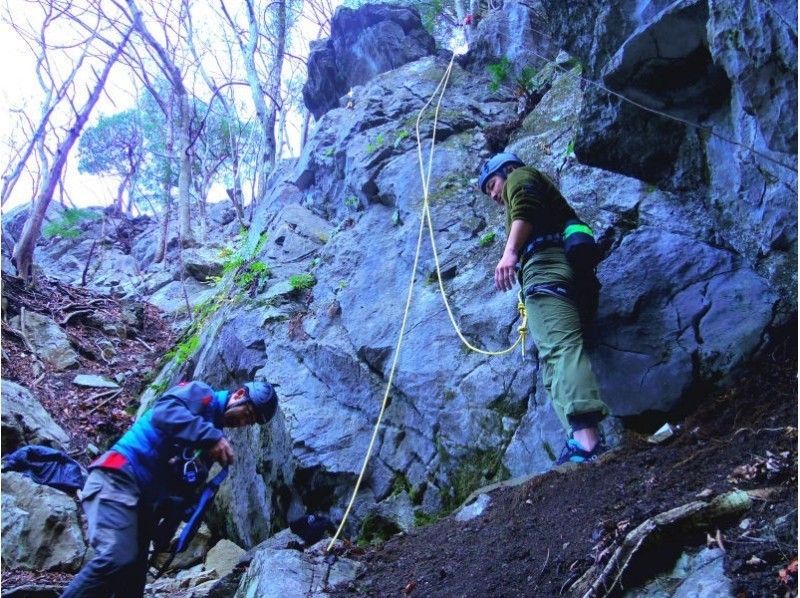 2, Of course, support in the rope Rest assured that guide an experienced!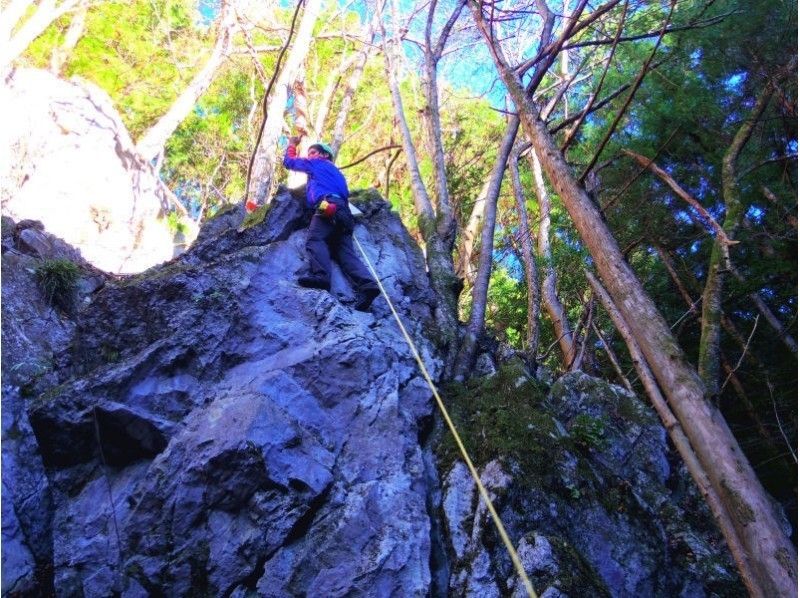 3, The summit in 7m ~ 12m! A sense of achievement that climb on their own force!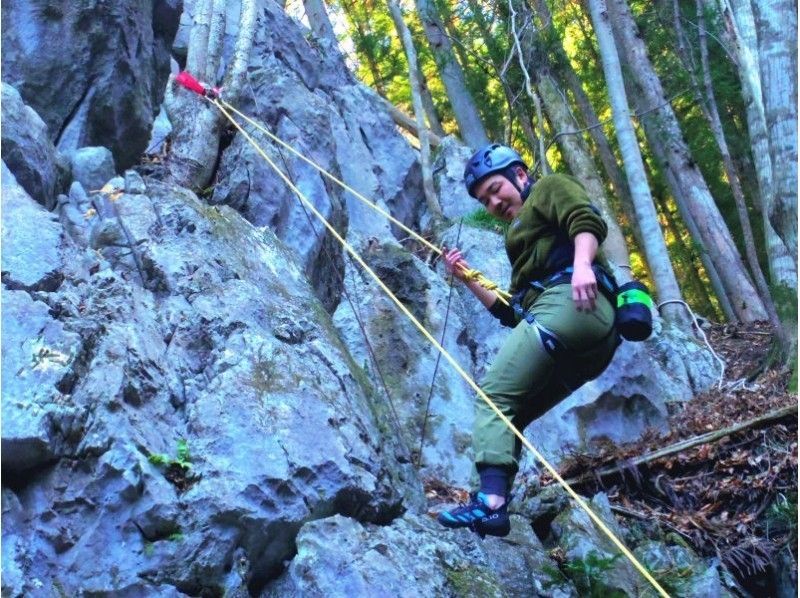 Four, When also interesting in a new sense to get off!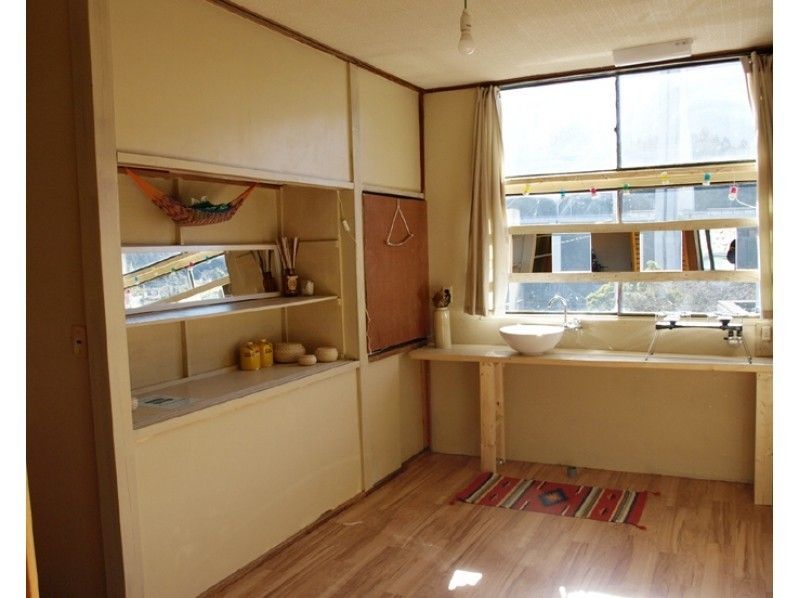 Five, より良い空間にするためにリニューアル! 女性に嬉しい化粧台ができました!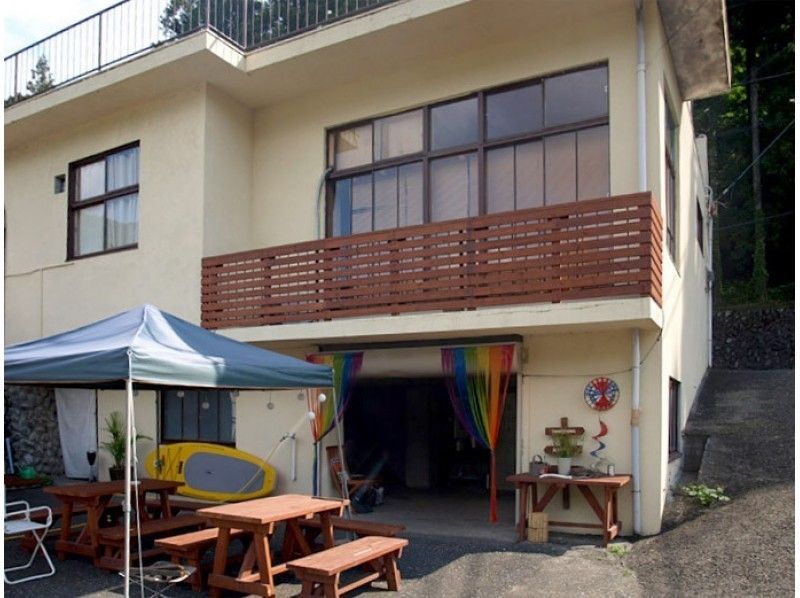 6, 多摩川を見下ろせるベースでひと息。東京都内とは思えない景色でアウトドアを満喫! 最寄駅からも徒歩3分ほどでアクセスも良好!
---
Information
| | |
| --- | --- |
| Minimum number of people | 1 人 |
| Number of people who can book | 2人〜6人 |
| Schedule | April 1, 2006 to May 2, October 10 to December 17, |
| Assemble time | 10 minutes ago |
| Assemble point | Gran index Okutama base |
| Reservation deadline | 3 days before |
---
Regarding advance preparation
About clothings and must-bring items
◆ easy to move clothes
※ because of injury prevention, we recommend long sleeve length pants.
◆ Climbing shoes
※ If you can not offer of climbing shoes there is a rental shoes. (Separately 500 yen Limited)
Is when you use, please bring sure the thin socks.
◆ other gloves or a hat of wind breaker or rain jacket for cold weather is also Recommended.
◆ small backpack (drink, camera OK)
About rental items
Harness (for climbing)
Helmet (for climbing)
・チョーク&バッグ 
- Carabiner kind
Climbing shoes (separately 500 yen Limited)
---
Facility information
Changing room
toilet
shower
Hot spring
Locker
Hairdryer
Parking Lot
コンビニ
スーパー
---
Access and map
所在地
Tokyo Nishitama Okutama Kawai 156-1
How to reach by car
KenHisashimichi Ome about 50 minutes from the IC or sunrise IC
From Chuo Expressway Hachioji IC about 60 minutes
How to reach by train
Getting-off station: JR Ome Line Kawai Station

JR Chuo Line from Shinjuku, about 90 minutes by JR Ome Line
JR from Machida Yokohama Line, about 90 minutes by JR Hachikō Line
Seibu Ikebukuro Line from Tokorozawa, about 100 minutes in the JR Musashino Line
---
time schedule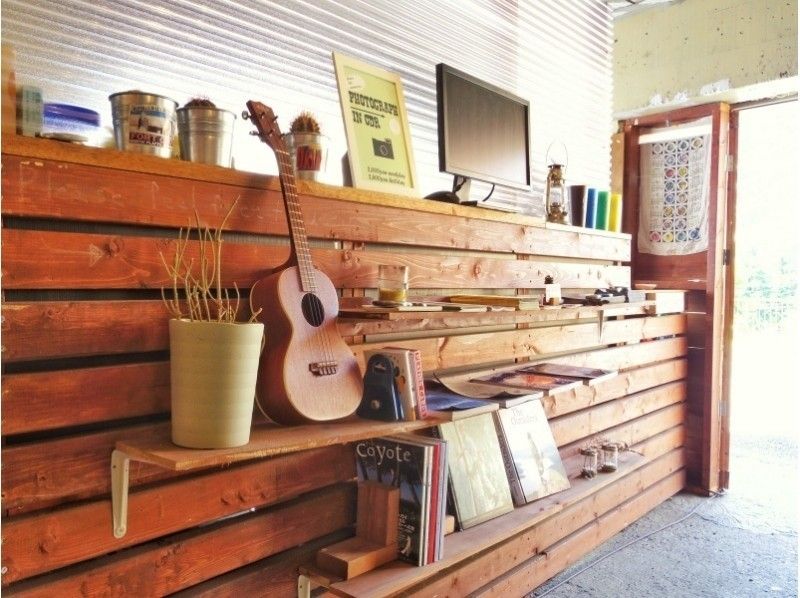 08:50
受付
Please complete your acceptance until 10 minutes before.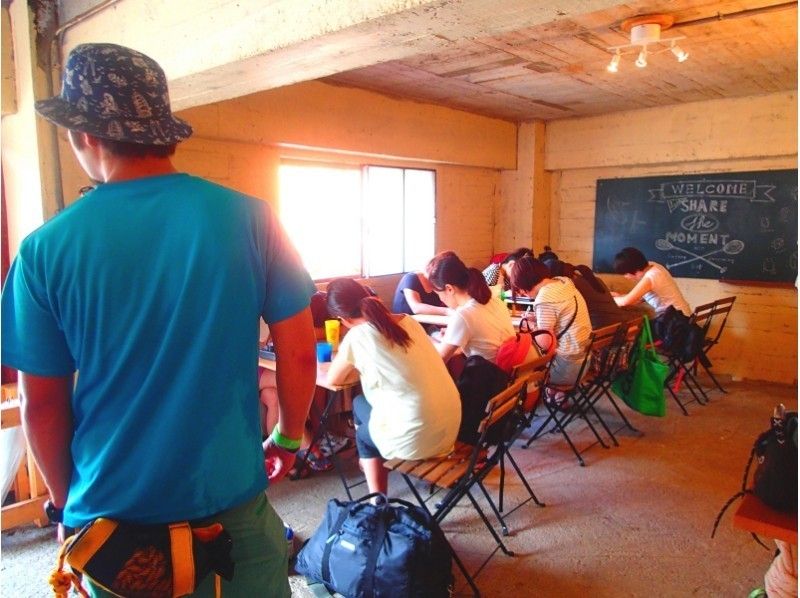 09:00
事前の説明・書類記入
And to fill out tour of flow and documents.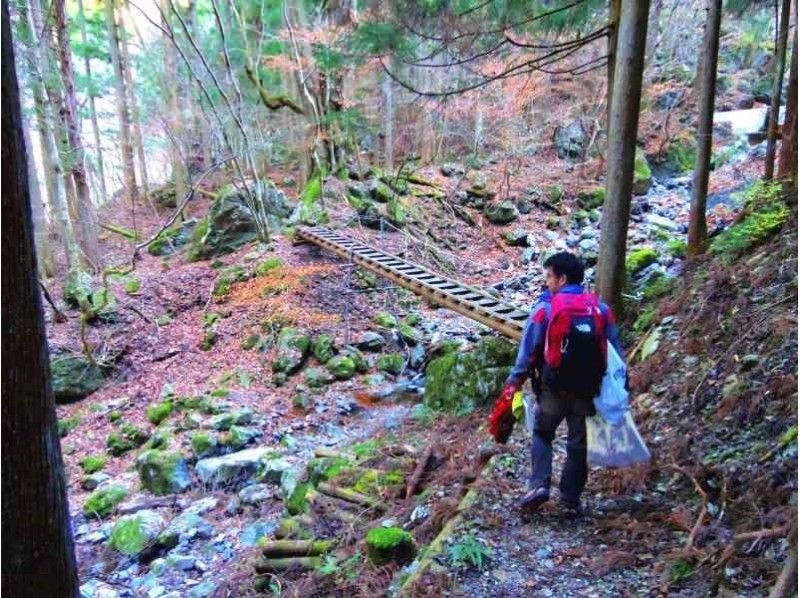 09:30
岩場へ移動
当社車両に乗り スタート地点へ移動します。 車両を停める場所から10分程度林道を歩く場合がございます。 (コースによって異なります。)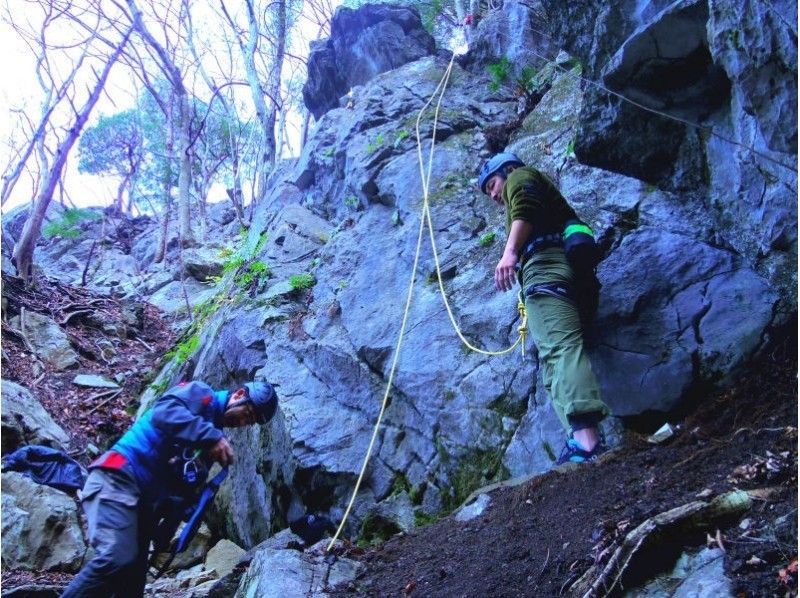 10:00
岩場にてクライミングの方法・安全についての説明
Method of attachment of the harness (safety belts), how to climb, describes the notes and the like.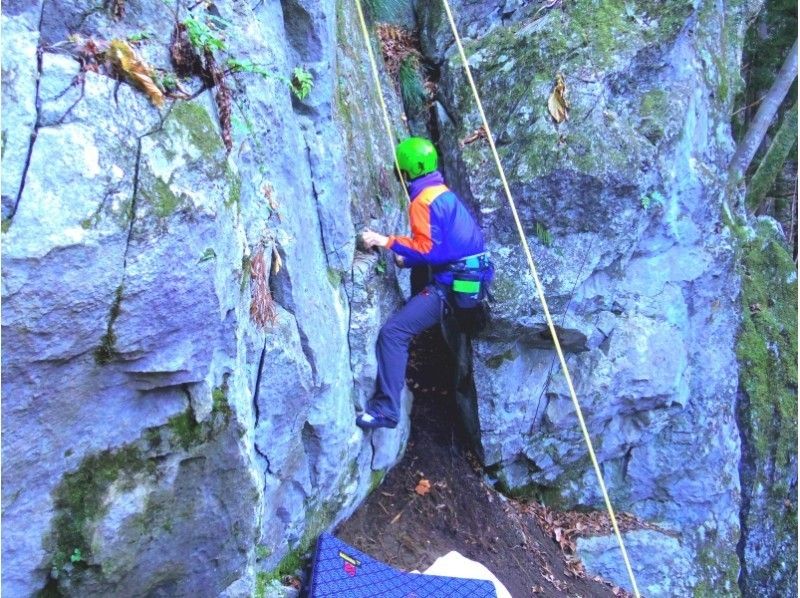 10:15
クライミングスタート
初心者用のクライミングルートをいくつかご用意しております。 まずは、クライミングの感覚を体験する為の低めのルートにチャレンジ。 その後はレベルに合わせていくつかのルートにチャレンジしてみましょう。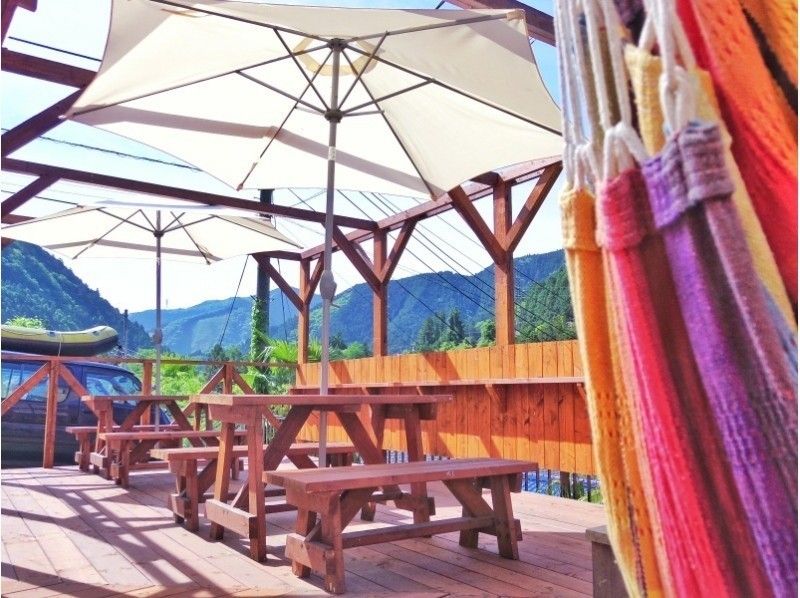 12:00
クライミングゴール
名残惜しいですが、当社車両に乗り奥多摩ベースへ戻ります! 着替えて、リラックススペース(デッキスペース)でゆったり。 その後は自由解散です。
---
Price list
Basic charge
| | |
| --- | --- |
| Adult / person 5,500yen | More than junior high school students |
※Prices including all taxes.
※上記は基本料金になります。
※日程によって料金が異なる場合がございますので、日程を選択した後に表示される料金表をご覧ください。
---
---
お支払い・キャンセルに関して
About payment
◆事前銀行振込み 予約確定後、ツアー参加日の4日以内に指定口座にお振込みをお願いします。 ご予約確定後にお振込先をご案内いたします。 ※参加日が近い場合は現地払いなどのご相談に応じますので、ご予約時にお申し付けください。
Payment method
The payment method specified by the operator.
About cancellation fee
After deducting the transfer fee at the time of 4 days or more before refund
2, 3 days before the tour entry fee 30%
50% of the previous day tour participation fee
100% of the day tour participation fee

Cancel Contact reception will be until 17:00.
(17:00 or later cancellation will be the next day treatment.)

However, if you have canceled the tour departs at our decision due to bad weather does not charge cancellation fees.
Cancellation by operators.
Principle canceled in case of rain
---
Other
Matters require attention
- Junior high school students or more
- However those who are drinking, women are those who have a pregnancy can not participate.
Other notices
Please contact us who waist size is more than 90cm ※.
みんなの体験談
There are no reviews yet
5,500円~(税込)
大人 1 人 あたりの料金
Included in price
・ガイド料 ・基本装備一式 ・保険
| | |
| --- | --- |
| | Starting time 09:00 13:00 |
| | Participating age13 才~ |
| | Time required 2-3 hours |
| | ScheduleApril 1, 2006 to May 2, October 10 to December 17, |
| | Assemble point Look in GoogleMap |