【Kyoto · Traditional Culture Experience】 Kyoto private lesson ☆ Let's play graceful Japanese tone!
プランID:12044 提供:Soharuan
6,500yen~​ ​(tax included)
参加者1人あたりの料金
プランID :

12044

提供:
Kyoto / Kyoto Station
music class
Empty-handed OK
おやつ付き
ドリンク付き
1 person participation Allowed
プライベートツアー
Charter Allowed
Rain departs Allowed
子供参加可
ファミリーで楽しむ派
スタート時間

Participating age

3 才~

Time required

For 1.5 hours

ScheduleRegularly
Assemble point Look in GoogleMap
男が琴を弾いてみてもいいじゃないか、ということで思い切って参加しました。最初に先生から楽器について簡単な説明をいただき、いよいよ課題曲のレッスンです。縦書き・漢数字の楽譜にビックリしますが、読み方を教わって弦を弾くと、幻想的な音色にうっとり。だけど、きれいな響きを出すにはコツが必要で、先生に教わってもなかなかうまくいきません。それでも、ある程度弾けるようになると、私のメロディーに先生がオブリガードをつけてくれて、楽しく演奏できました。誰でも知っている曲ですが、和楽器ならではの音のぶつかり合いやちょっとした特殊奏法も体験できて、あっと言う間の2時間でした。音楽に興味があるけど、和楽器は触ったことがない、そんな方に特にオススメです。お帰りの際は近所の和菓子屋さんで八ツ橋買うのをお忘れなく。
Description​ ​
You can enjoy the 80 minutes of Koto performance. Professional performances of Koto will teach "Sakura" carefully with one on one hand. You can learn in a peaceful atmosphere with drinking tea or chatting. Let's rent a 110-year-old town house and experience the elegant experience of being healed by the calm tones of the koto. As you can enjoy from children to elderly people, it is also recommended for making family memories together.
It will be able to enjoy the easy koto attractive even for beginners
In addition to the performance of the koto performance, you can enjoy live performances of professional lecturers. If you are interested in the koto even a little, please drop in by all means. Since I will teach you carefully for 80 minutes, please also challenge beginner and those without experience of the instrument with confidence. All instruments and musical score necessary for the experience are prepared here so you can join us by hand.
Learn the koto in Kyomachiya, it will be touched in the world of traditional beauty of Japan
In koto experience lessons carried out in Built in 110 years Kyomachiya, you can touch the hearts of the good old Japan of the sum. A Japanese tradition traditional Japanese instrument that is transmitted to the Heian period koto and by the ancient people of wisdom, townhouses that are beautifully incorporated natural. Experience to feel the charm of the sum to the full extent is waiting.
---
Attractions of the plan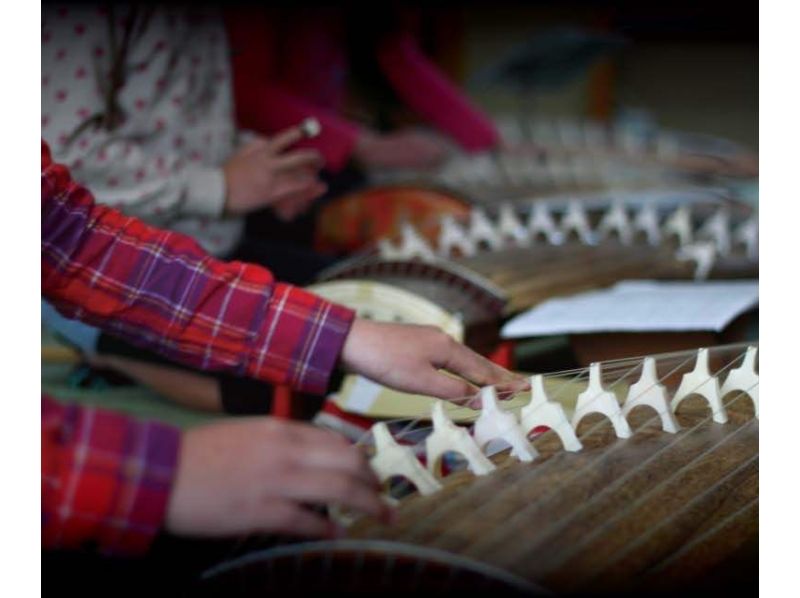 Touch to the sound of the sum, you can guess the Kyoto experience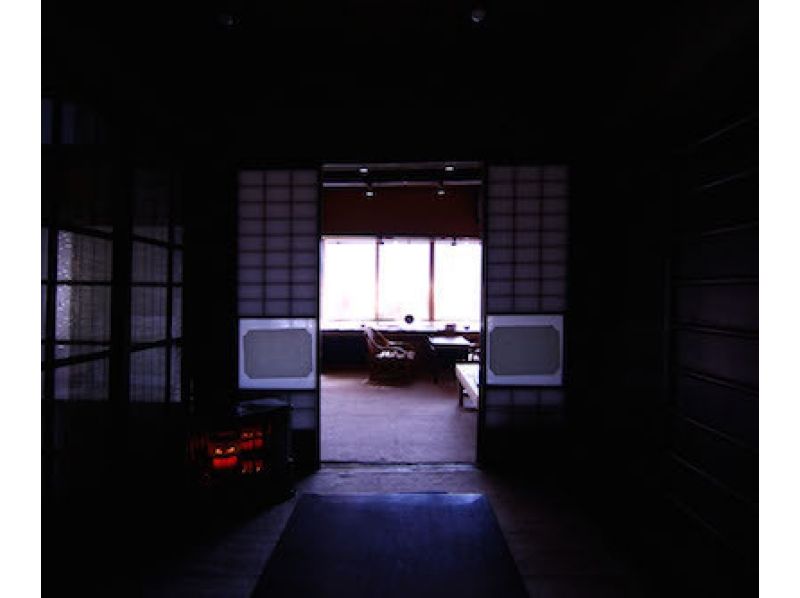 It will be able to play while immersed in the emotion of the sum in the classroom using the Machiya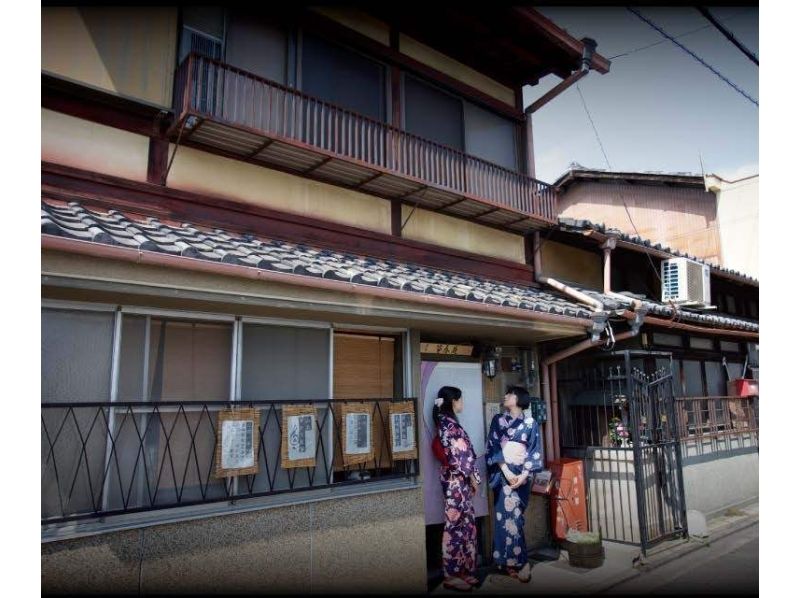 You will be able to experience Kyoto unique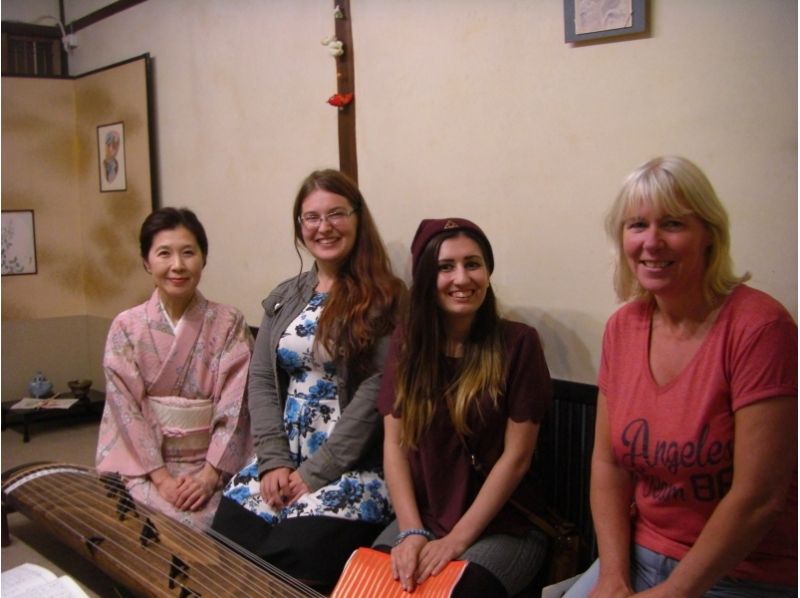 Irasshaimasu also customers from abroad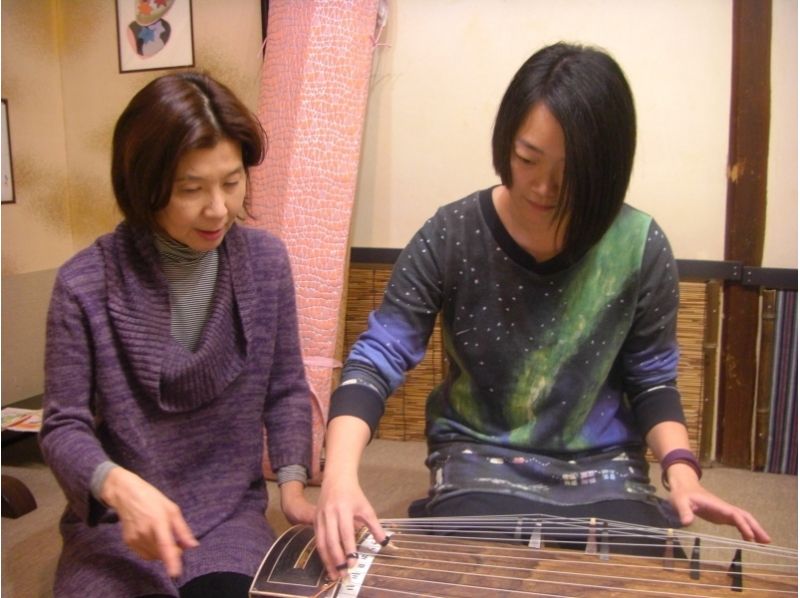 At first it may be difficult, but will teach with care
---
Information
Minimum number of people
1 人
Number of people who can book
1人〜8人
Schedule
Regularly
Assemble time
10:00~18:00
Please fill in the remarks column at the time of booking your time of hope.
Assemble point
Soharuan
Reservation deadline
Before 2 days
---
Regarding advance preparation
| | |
| --- | --- |
| About clothings and must-bring items | Because there is not in particular, please come in your favorite clothes empty-handed. |
| About rental items | All the necessary instruments, such as teaching materials are available here. |
---
Facility information
Changing room
toilet
shower
Hot spring
Locker
Hairdryer
Parking Lot
コンビニ
スーパー
---
Access and map
所在地
Kyoto-shi, Kyoto Kamigyo-ku Higashishinmei cho 288-2
How to reach by car
※※ parking is not.
Please use the nearby coin parking.
How to reach by train
JR Nijo walk about 15 minutes from the train station, about 5 minutes by taxi
その他の方法でお越しの方
1 minute walk from Kyoto city bus "Senbon tamei" station
---
Price list
Basic charge
| | |
| --- | --- |
| Participants / per person 6,500yen | 3 years old or older |
※Prices including all taxes.
※上記は基本料金になります。
※日程によって料金が異なる場合がございますので、日程を選択した後に表示される料金表をご覧ください。
---
---
お支払い・キャンセルに関して
About payment
In case of booking from our site we will only accept credit card payment in advance. If you wish to make cash payment at the site on the day, please let us know your name, phone number, desired date and number, the number of people, please make a reservation for Kotounan (info@soushunan.jp).
Payment method
Pre-card payment only
About cancellation fee
In case of cancellation / change, please contact us by phone or email promptly.
If it is canceled by the convenience of the customer, as described below, you will be charged a cancellation fee.

The day before: 50% of the experience fee
On the day: 100% of the experience fee
開催中止に関して
---
Other
| | |
| --- | --- |
| Matters require attention | Those who wish to have a lesson in a chair instead of sitting out should let us know at the time of reservation. |
| Other notices | We are also offering lessons in English for foreigners. If you wish, please let us know at the time of booking. |
みんなの体験談
男が琴を弾いてみてもいいじゃないか、ということで思い切って参加しました。最初に先生から楽器について簡単な説明をいただき、いよいよ課題曲のレッスンです。縦書き・漢数字の楽譜にビックリしますが、読み方を教わって弦を弾くと、幻想的な音色にうっとり。だけど、きれいな響きを出すにはコツが必要で、先生に教わってもなかなかうまくいきません。それでも、ある程度弾けるようになると、私のメロディーに先生がオブリガードをつけてくれて、楽しく演奏できました。誰でも知っている曲ですが、和楽器ならではの音のぶつかり合いやちょっとした特殊奏法も体験できて、あっと言う間の2時間でした。音楽に興味があるけど、和楽器は触ったことがない、そんな方に特にオススメです。お帰りの際は近所の和菓子屋さんで八ツ橋買うのをお忘れなく。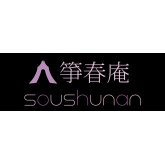 事業者からの返信コメント
この度は箏春庵のお箏体験に来てくださいまして、ありがとうございました。熱心にお稽古して下さって合奏も出来ましたね。上手に弾かれたと思います。又、機会があれば違う曲にもチャレンジして見て下さいね!.
6,500円~(税込)
参加者 1 人 あたりの料金
Included in price
Lesson fee, equipment rental fee required for lessons such as rental instruments and music score, sweets, souvenirs, consumption tax
| | |
| --- | --- |
| | スタート時間 |
| | Participating age3 才~ |
| | Time required For 1.5 hours |
| | ScheduleRegularly |
| | Assemble point Look in GoogleMap |