[Hokkaido Tokachi] overlooking the Pacific Ocean north from the sky! Paragliding experience (tandem flight)
プランID:00117 提供:Paragliding Tokachi
10,000円~​ ​(tax included)
大人1人あたりの料金
プランID :

00117
Hokkaido / Obihiro Tokachi
Paragliding
Starting time

10:00

11:00

14:00

15:00

Participating age

10 才~

Time required

Within one hour

ScheduleMarch 1, 2006 to October 31, 2008
Assemble point Look in GoogleMap
Description​ ​
Tandem scenic flight provided in a paragliding Tokachi has been held based in Tokachibuto facing the North Pacific Ocean. Best impression you can because it is a tandem flight. Overwhelming sense of scale that feel because Tokachi. Judgment that can be peace of mind because paragliding Tokachi. Was able to offer the best of the excitement in the outdoor guide history of the experience of 27 years is the "paraglider tandem scenic flights".
Before you take off
There is a safety lecture, as found in the first to take-off and landing methods and attitude in flight
Take off!
After takeoff, it can be taken, such as photos and video because both hands are evil. It will rise up to 80m ~ 150m.
Okay weak wind
Wind is weak day, it will fly in motor paragliding to move to level ground.
---
Attractions of the plan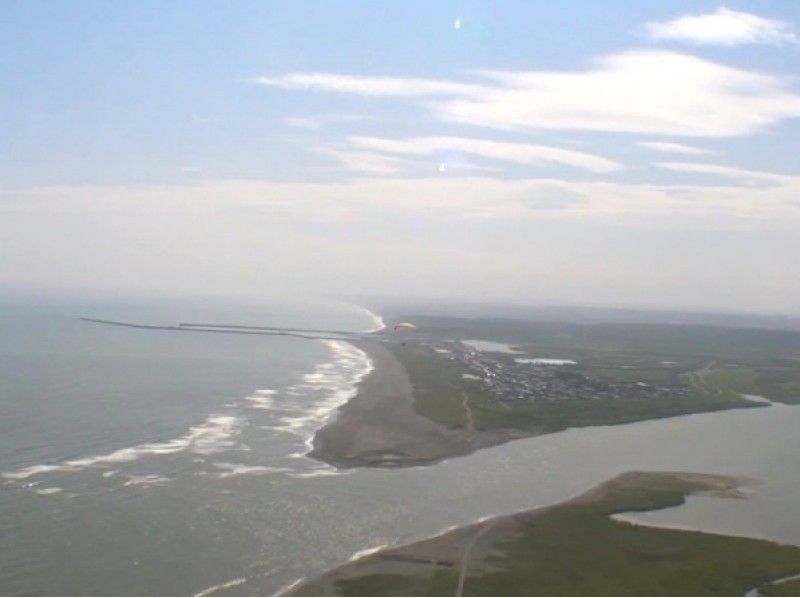 Tokachi River estuary Tokachi River estuary is visible in motor paraglider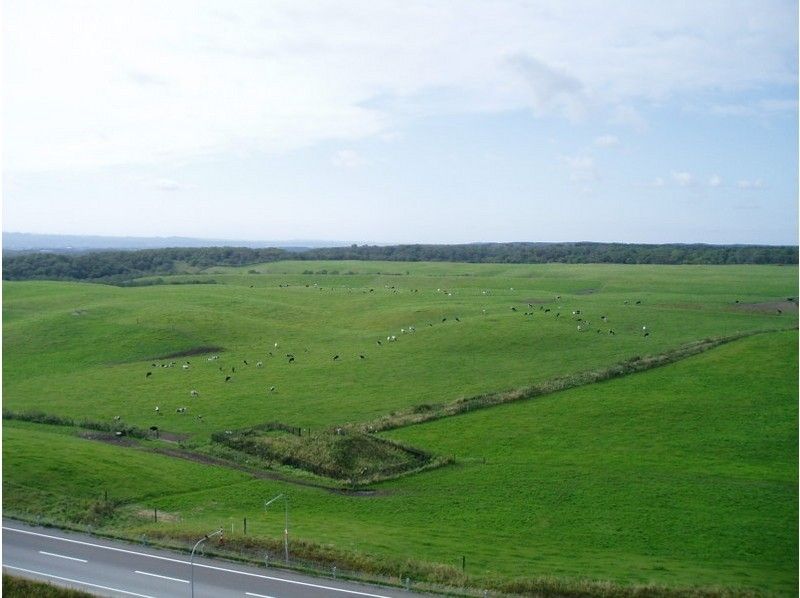 Spacious ranch Land side will spread a vast ranch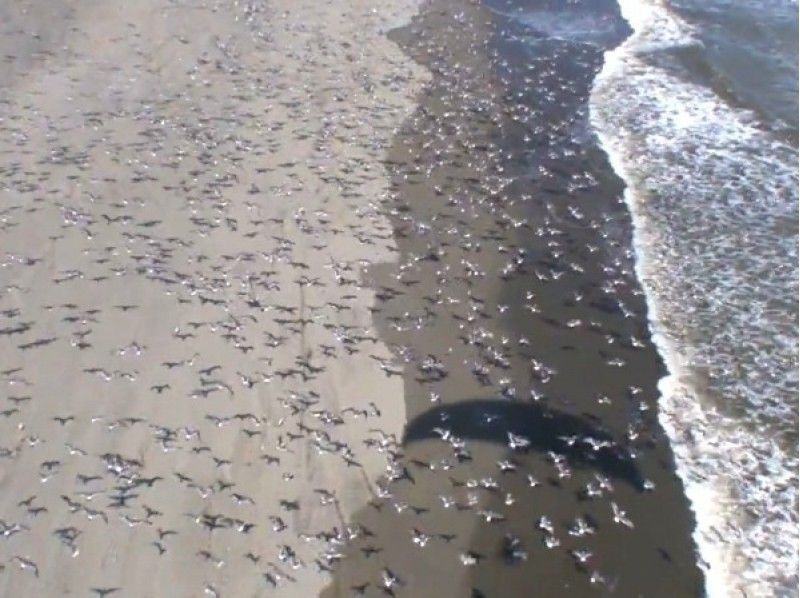 A treasure trove of wild birds You can see such a large flock of seagulls and white-tailed sea eagle
---
Information
Minimum number of people
1 人
Number of people who can book
1人〜
Schedule
March 1, 2006 to October 31, 2008
Assemble time
<4月~10月>10:00~12:00、14:00~17:00

※ prompts you for the hope of the time at the time of booking. Experience Time: 1 person 30 minutes before and after (flight time is around 10 minutes)
Assemble point
Urahoro Tokachibuto golden waterfall flight area

Yubinbango089-5558
Golden waterfall paragliding base Urahoro Kobukariishi Hokkaido Tokachi District Urahoro
Reservation deadline
There is acceptance on the day (the morning until 11 am)
---
Regarding advance preparation
About clothings and must-bring items
Dress, thank you in easy clothes that move somewhat may be dirty. Hardware for rent, shoes, because there is also a glove, if necessary, be or I will use that. However, since the locker room is not only a simple thing, even if the change clothes, skirts and expensive clothing, please be avoided as much as possible.
Valuables you ask management on their own. Wallet, keys, mobile phone, because there is also a loan for the West back to about compact camera is turned on, the necessary one please let us know.
About rental items
Trekking shoes for free rental (caravan, Inc. C6)
---
Facility information
Changing room
toilet
shower
Hot spring
Locker
Hairdryer
Parking Lot
コンビニ
スーパー
---
Access and map
所在地
Hokkaido Tokachi District Urahoro Kobukariishi
How to reach by car
It does not appear in the vehicle-mounted car navigation system. It is displayed "Tokachibuto Loran Passage office" like at the nearby facility. Since the case of the smart phone will be displayed if it is search for "paragliding Tokachi", please check in there.
How to reach by train
The nearest station is Atsunai Station on the JR Nemuro Main Line. It is one way 10km about 20 minutes from the flight area.
You can go to pick up the station, 11: only 45 once.
Whenever pick-up is needed, please request at the time of booking.
その他の方法でお越しの方
If you use a taxi it will be from JR Urasoe station.
I think that the cost to the meeting place will be around 5,000 yen.
---
Price list
Basic charge
| | |
| --- | --- |
| Adult / person 10,000yen | 19 years old ~ |
| Child / person 10,000yen | 10-year-old to 18 years old |
※Prices including all taxes.
※上記は基本料金になります。
※日程によって料金が異なる場合がございますので、日程を選択した後に表示される料金表をご覧ください。
---
---
お支払い・キャンセルに関して
About payment
We received in cash at the local.
Payment method
The payment method specified by the operator.
About cancellation fee
Cancellation fee is not required, but it will be saved that you can contact us.
Telephone (answering machine recording), is a short e-mail, OK by e-mail.
"This is ◯◯, but no longer I could go today," and then word ask with.
Cancellation by operators.
Rain and snow, the average wind speed per second 6 meters or more, visibility is 100m or less, if the trouble is found in the use of equipment, you have departs stop. In addition, even without corresponding to these, the pilot does the expected and Ikushidento, judgment of flight canceled because of such accident of dealing with climate change. The participants were the discontinuation of decision I will contact you by phone or E-mail. Its contact us, if there is even the case of the previous day, there is also the case from being your arrival to the meeting place.
---
Other
Matters require attention
- Age: 10 years old or more (from 10-year-old 15-year-old accompanied by an adult, 18 years old from 16 years old must have parental consent)
- Weight: 80kg from 35kg as a guide
Other notices
- Accepted at the time we have gotten to sign the confirmation about the safety to all participants.
みんなの体験談
There are no reviews yet
10,000円~​ ​(tax included)
大人 1 人 あたりの料金
Included in price
Experience cost, wear, shoes rental
| | |
| --- | --- |
| | Starting time 10:00 11:00 14:00 15:00 |
| | Participating age10 才~ |
| | Time required Within one hour |
| | ScheduleMarch 1, 2006 to October 31, 2008 |
| | Assemble point Look in GoogleMap |