8/12 (Friday) Tokyo Yakult Swallows Tour & Tsubakuro Event + Watching Ticket!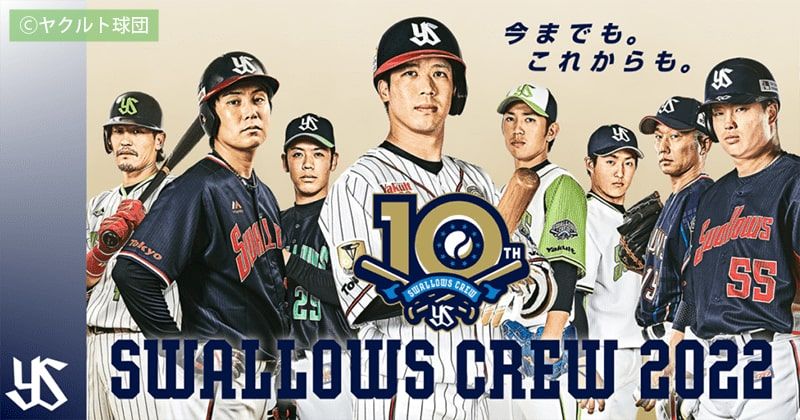 Activity Japan Editorial Department
2021 is First time in Japan in 20 years Tokyo Yakult Swallows . 2022 is on track Runs alone at the top of the Central League doing. Get more momentum this time You can watch the practice of the Tokyo Yakult Swallows that Premium ticket limited to Activity Japan for sale. on the ticket One of the most popular mascots in the baseball world, Tsubakuro of Premium stuff including events ! not only that, Tickets for the Yokohama DeNA Baystars match It's on. Sales are only for Activity Japan ! Limited to 50 people who won the lottery You can buy tickets at If you love Tokyo Yakult Swallows, don't miss this chance!
Limited practice observation tour & premium ticket to meet Tsubakuro!
Tokyo Yakult Swallows practice tour participate in and then Event to interact with Tsubakuro What.
surely "Unforgettable Summer Memories" It should be!
Below are the details of the plan.
Plan overview
Date: Friday, August 12th
Location: Meiji Jingu Stadium
Time: 15:00-16:00 (planned)
Contents: Practice observation tour & Tsubakuro exchange event + spectator ticket
Number of people: 50 people by lottery
Price: 1 adult / 10,000 yen (tax included)
*Available from 1 person or more * Elementary school students and above can participate with parents
Held before the game: Practice observation tour of the Tokyo Yakult Swallows players (about 30 minutes)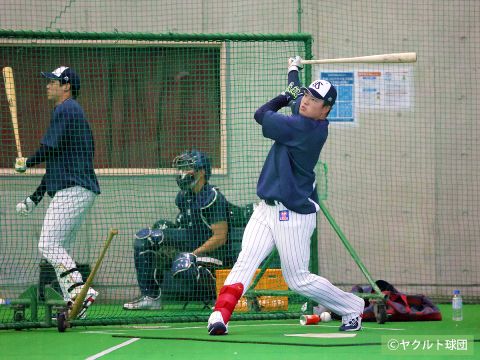 before the game Watching the Tokyo Yakult Swallows athletes practice I can do it.
can't usually enter Practice seen from behind the back net is super rare ! The reverberating and pleasant hitting sound is unique to professionals. You can hear the pleasant knocking sound and the players' shouts from close at hand. That's because it's a tour.
than television and video. Professional baseball players seen up close are tall and powerful ! I'm sure many people will be surprised at how big it is!
You can see how your favorite players are practicing A once-in-a-lifetime experience. Don't miss this opportunity!
Exchange event with Tsubakuro (about 15 minutes)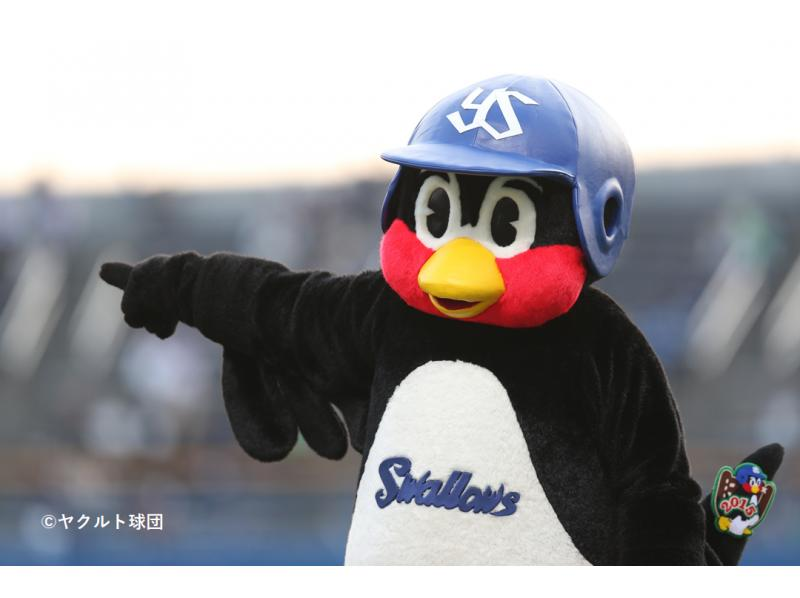 On the day of the event, a "question corner" will be held where Tsubakuro will answer the questions. To do. Details on the day of the event .
Tsubakuro's sharp flip art is a must-see! the end of the event Commemorative photo with Tsubakuro .
Spending time with Tsubakuro is just right premium! Don't miss this chance and participate!
Watch the Yokohama DeNA BayStars game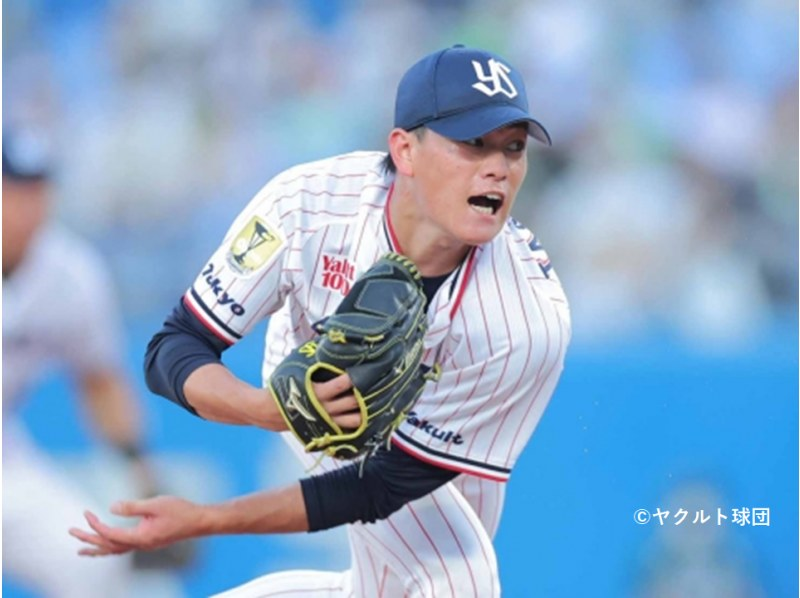 from 18:00 Watch the game against the Yokohama DeNA BayStars To do.
Keep your eyes glued to the battle with the Yokohama DeNA Baystars, who have been doing well lately! You can't take your eyes off it even for a second!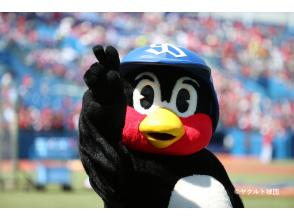 We are distributing discount coupons!
At Activity Japan Over 400 events and 16,000 plans to experience Can! In addition to outdoor sports such as snorkeling, diving, SUP (SUP) experience, rafting, canoeing and kayaking, there are also crafting experiences such as pottery classes and accessory making experiences, yukata and kimono rentals, and Japanese sweets making experiences.
The plan can be experienced all over the country, so it is also possible to say "I want to experience pottery near my house!"
family during summer vacation make memories, outdoor date for couple enjoy. Alone for a change to participate There are many ways to use discount coupons!
★ Activity Japan experience fee 500 yen discount coupon
★Discount coupon code: YS28
*This discount coupon cannot be used for the event on August 12 (Friday) or tickets for the Tokyo Yakult Swallows.
Take advantage of this great opportunity and enjoy the activities!
Event participation and notes
To "Tokyo Yakult Swallows Observation Tour & Tsubakuro Event + Watching Ticket" Participation method and precautions is.
Before applying Please be sure to confirm it .
Determining event participants
Please wear a mask and join us on the day of the day. If you do not wear a mask, you will not be able to participate.
Please follow the instructions of the stadium and staff to help prevent the spread of the novel coronavirus.
The event may be canceled suddenly due to the circumstances of the baseball team or stadium.
If the Yokohama DeNA Baystars game is canceled due to stormy weather or rain, the event will also be cancelled. In the case of cancellation, please be sure to check the notification email of "departure cancellation" will be sent from Activity Japan.
If an event or game is canceled, we will not compensate for transportation expenses to the stadium. Please note.
Precautions for spectators
When checking tickets at the time of admission, we will punch holes to prevent contact infection.
Staff will not pick up tickets.
Please be sure to use the assigned seat.
If a visitor is confirmed to be infected, the seat number may be announced on the team's official website, etc. Please keep your purchased ticket stubs for at least 14 days after the match. In addition, if you transfer the spectator ticket to a third party, please cooperate in recording the contact information of the transferee.
The standing room area at the top of the outfield is prohibited and will be closed.
As much as possible in the stadium, please decide your destination, such as a shop or toilet, and refrain from unnecessary concourse excursions.
Balls in the stands will be collected by staff. To avoid crowding, please refrain from picking up the ball yourself.
The following actions by managers, coaches, players, mascots, and dance team Passion are prohibited. (1) Throw in autographed balls and T-shirts, take photos, sign autographs, and give high fives ②Greetings, pick-ups and see-offs ③ Receipt of gifts such as presents and letters
There is no release of the high touch net installed in the infield seats on the first base side.
If you feel unwell while watching the game, please contact the staff immediately.
Please bring a rain poncho, etc., when watching in the rain.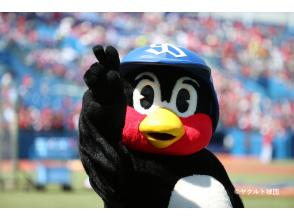 *Information such as plans, fees, and introduced facilities is current as of August 2022.