Online tour experience: Take a walk through the original scenery of Okinawa! Tonaki Village Tour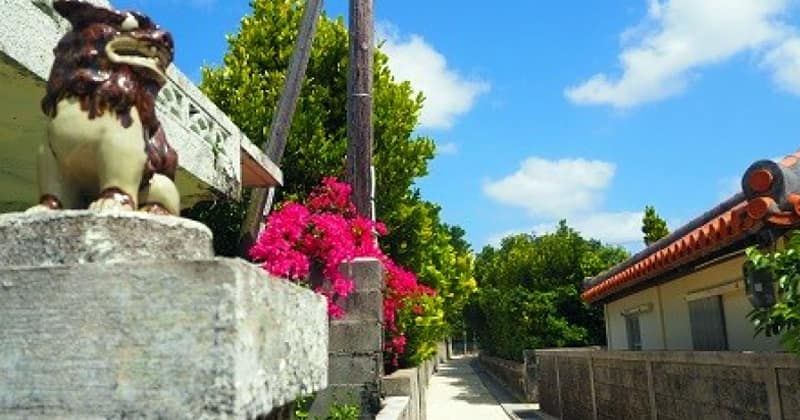 Activity Japan editorial department
Nowadays I can't even go out. When I was thinking, "But I want to feel like traveling" and "I want to change my mood!" Online tour experience in Tonaki Village, Okinawa Discovered! " Tonaki Village I wondered what kind of place it is, "and when I looked it up ... Tonaki Village Is located about 58km northwest of Naha. Two islands, Tonaki Island and Irisuna Island It consists of. Online tour experience Tonaki Island for a walk in It is shaped like a crescent moon and has a circumference of 12.5 km, an area of 3.84 km, and a population of 344. .. " The smallest municipality in Okinawa "" A peaceful island where the original scenery of Okinawa remains That's right. Moreover, in Okinawa, where many tourists visit, " Quite a little-known spot What is it! ... this looks interesting. Take part in an online tour experience and Take a walk in Tonaki Village from home To do!
What is "Tonaki Village Tourism Association"?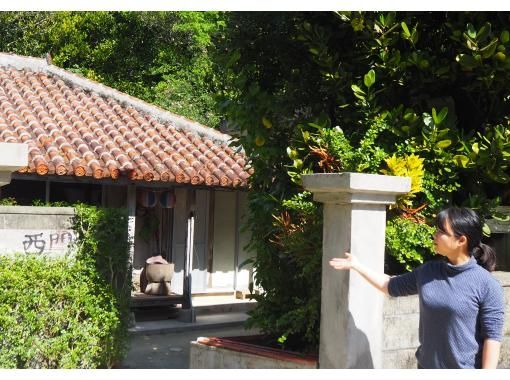 Online tour experience " Take a leisurely stroll through the village of Tonaki Island Is provided by " Tonaki Village Tourism Association ". Activities to convey the charm of Tonaki Village to many people doing.
by the way, You can make a reservation at Activity Japan Online tour experience only !! Why don't you take this precious opportunity to participate in the online tour experience?
Take a leisurely stroll around Tonaki Village online!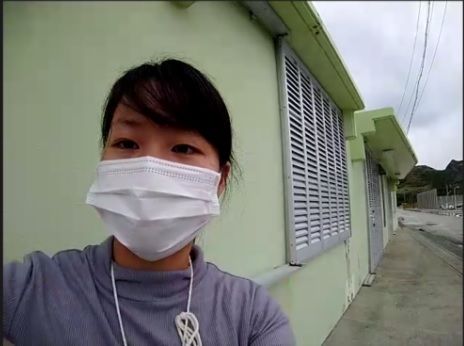 Online tour experience day ..
When I was thinking, "I'm nervous no matter how many times I participate in the online tour experience ...", a young woman appears!
The woman's name is " Tonaki Village Tourism Association "of Yui Osakabe .. The warm atmosphere and the way you talk will heal your heart.
When I visited Mr. Jinbe's hometown, he got a surprising answer, "I'm Aichi!"
When I was a college student, I heard about the war experience and wrote a graduation thesis, "I went to the site by relying on my sister who happened to stay in Okinawa for a month," says Mr. Jinbe. Beautiful sea and kind local people Like, After graduating from university, I was looking for a job in Okinawa That's right. after that In Tonaki Island, Okinawa I found a job for a local revitalization team and moved to it. And that.
Speaking of which, in the online tour experience so far, " counseling "or" Photo tour The editorial department C who participated in such things. " I was fascinated by Okinawa and moved to the site I often met people who said I feel like it.
Pretty map Based on A walk in Tonaki Village What !!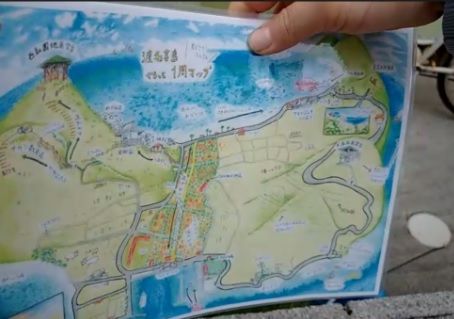 Unfortunately, Tonaki Village is a cloudy sky. While praying, "Don't rain during the online tour experience ...", I will walk with Mr. Jinbe.
The first thing you notice when walking in Tonaki Village Overgrown Fukugi The presence of .. According to Mr. Jinbe, " Planted as a windbreak ".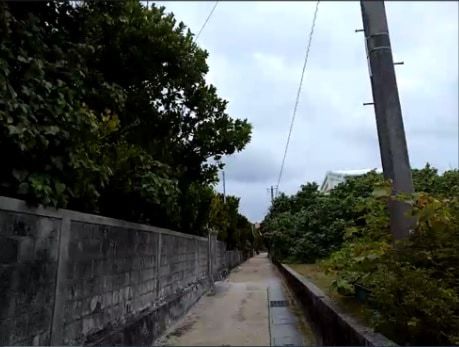 Beautiful white sand Features of Tonaki Village What is it?
When I was strolling around the island, I don't meet people. I often encounter cats am!
"It's hard to meet people (laughs)," says Mr. Jinbe.
Recently, I haven't encountered a cat (only editorial department C?), So I'm healed.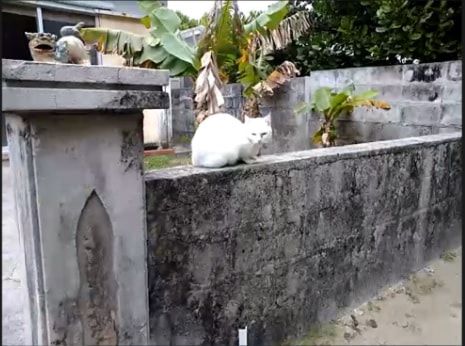 When walking in front of the post office, Mr. Jinbe suddenly waved his hand.
When I was surprised and asked "What happened?", Mr. Jinbe answered, "The postmaster waved his hand (laughs)." The casual exchange soothes my heart ...
According to Mr. Jinbe Tonaki Village has a population of 344 (As of September 2022) So " Everyone knows " What is it? Of course, I also know the postmaster.
On the day of the online tour experience Shipping time of Tonaki village's specialty, island carrots .. The post office says, "I'm busy sending island carrots (Mr. Jinbe)."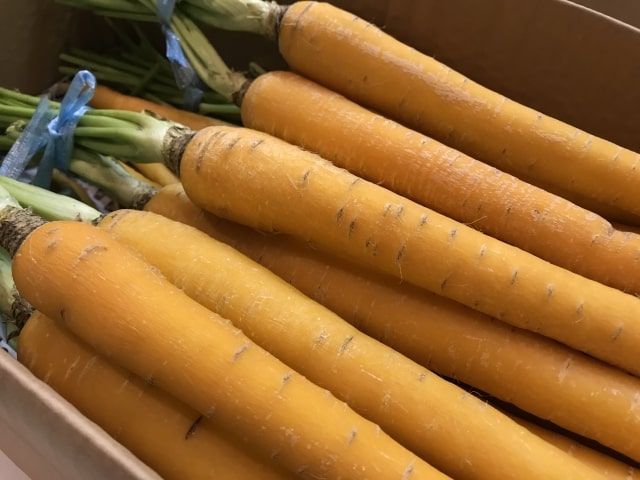 A rare "island carrot" that rarely hits the market
Quiz about Tonaki Village While answering, if you go ahead " Footlight street "Arrival in ..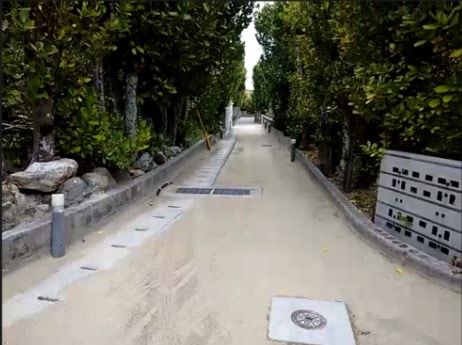 "
The lights are on at night and it's fantastic
What is it! "Mr. Jinbe.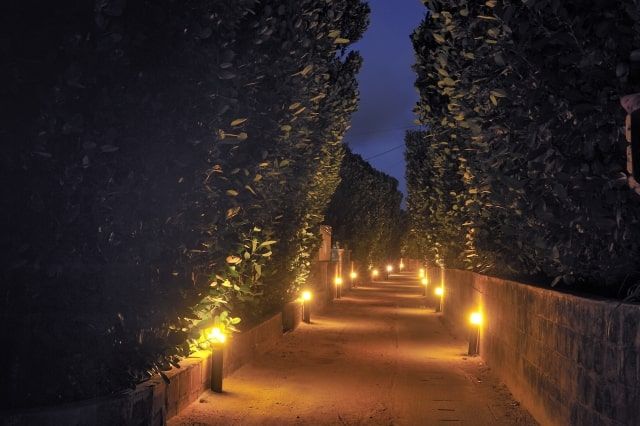 The fantastic night scenery is like a lantern sink!
" I want to see it locally I will walk ahead while thinking.
When I was walking with Mr. Jinbe while taking a quiz about Tonaki Village, The illusion of walking in the field To!
Still during the walk Time goes by slowly without meeting anyone ..
The attraction of Tonaki Village is " The original scenery of Okinawa remains " Mr. Jinbe says. The red brick house is synonymous with Tonaki Village It can also be said.
A long time ago Red brick could only be used by samurai Yes. However, after that, the general public can also use it. Taisho era for" 90% of the residents of Tonaki Village used red bricks ".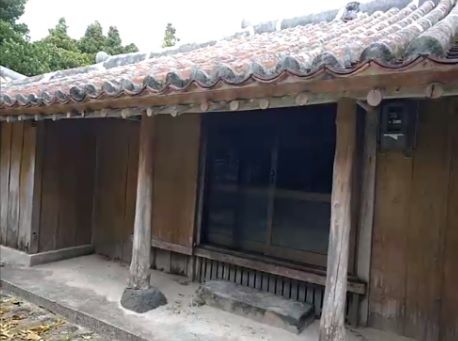 A quaint red brick house! Still active as a residence
While strolling around Tonaki Village What I thought was "interesting" Shisa !!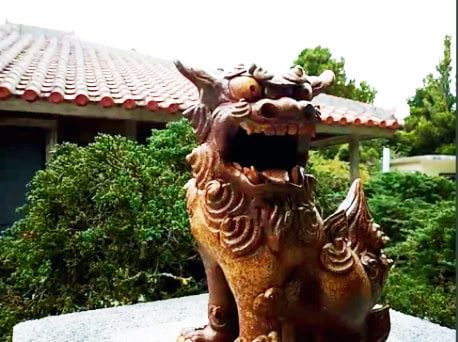 Is it likely to be bitten at any moment? Powerful Shisa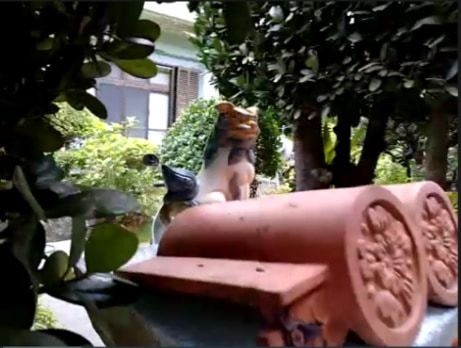 Unique, such as the mysterious Caesar that sits behind the red roof tiles
Drive away monsters and disasters Shisa known as the guardian deity of Okinawa but, Each house has its own characteristics Therefore, it is interesting to watch !!
A glimpse of the casual "everyday of Tonaki Village" .. Exactly Okinawa travel mood I was able to taste!
Impressions of participating in the online tour experience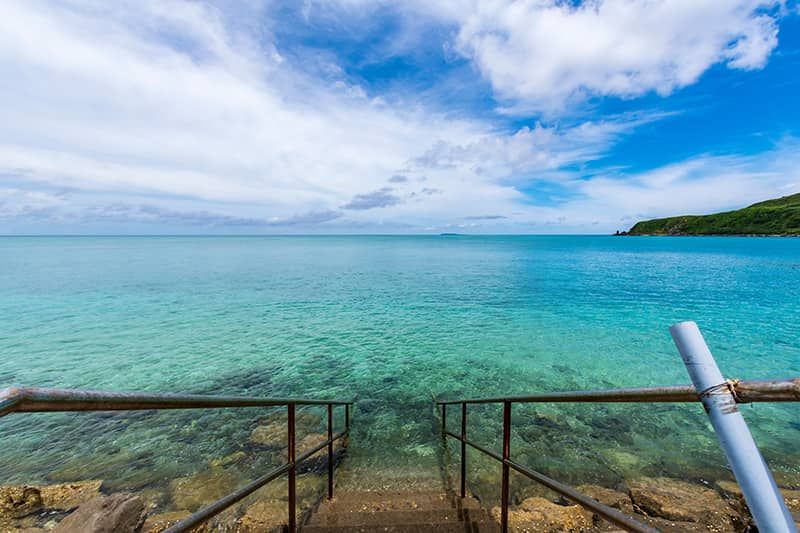 It seemed to rain all the time during the online tour experience, but somehow the weather was nice.
On the online tour A quiz where you can learn about the characteristics and history of Tonaki Village Encrusted, You can learn while having fun For, Great for families with small children ..
Online tour Participate in " Tonaki Village is different from the main island of Okinawa as well as Honshu. I thought. For details, see the online tour experience !!
" I want to feel a little travel while staying at home Recommended for those who say am!
* Information such as plans and experience contents is as of February 2022.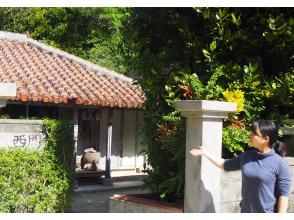 Tonaki Village Tourism Association
Aguni Island / Tonaki Island
1,000

Yen ~

(tax included)
4.5
(1 review / experience)
Take a walk through the village of Tonaki Island, the smallest municipality in Okinawa Prefecture. Go to the sea while talking with everyone! We will guide you through the daily life of the island with a light commentary and quiz by the guide ♪ ☆ We will deliver it by LIVE broadcast while actually walking in the village. Participation with friends and family, or participation alone is also welcome! I want to feel the time on a remote island leisurely ... Take a peek at the feeling of life on a remote island
Okinawa
Okinawa (remote island)
Tonaki Island / Aguni Island
Domestic online experience tour
Hello. We are an organization that aims to improve and promote tourism in Tonaki Island. We usually carry out a wide range of tourism businesses such as souvenir sales, new product development, customer service, information dissemination, tour coordination, and island guides! ☆ Click here for HP → https://www.tonaki-kanko.com/ * If you have a request for an online trial reservation date and time, please contact us using the email form on the above website.
business hours
8: 30-17: 00
Regular holiday
Irregular holidays
Activity Japan is an affiliated company of the travel agency HIS, and is one of the largest reservation sites specializing in activities in Japan, where you can easily find and make reservations for activities and experiences in Japan. We have our own contracts with more than 5,000 affiliated partners all over Japan, and we handle 400 events, more than 15,000 plans of outdoor activities, manufacturing, day trips, leisure, online experience tours, etc. In addition, HIS's 170 bases in 118 cities in 61 countries / 163 stores in Japan (as of September 2021) and activity Japan's own network of more than 200 media media are also popular and cheap and recommended activity information in Japan and overseas. In addition to Japanese, we are currently accepting online reservations and reservations from travel agencies in English, Chinese (simplified and traditional), Korean, and Thai. In addition, you can make reservations at a discounted price by using the discount experience plan limited to Activity Japan and discount coupons, and you can get points back after the activity experience. Book cheap outdoor sports, day trips, leisure, activity experiences, and online experience tours at HIS Group Activity Japan.
---
---
---
---
---
---