Online tour experience: Challenge to make "Miki", a traditional fermented beverage from Okinawa and Kurima Island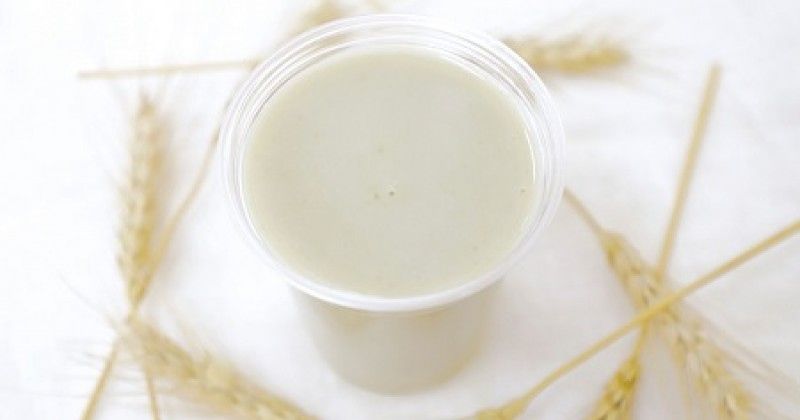 Activity Japan editorial department
Health conscious Foods and drinks that are said to be good for the body are bustling with the media every day.
And all over Japan Old-fashioned manufacturing method There are many healthy traditional foods made in.
At Activity Japan, you can enjoy such traditional food Online tour experience We also handle plans that you make yourself.
This time, "Miki" from Kurimajima, Okinawa The editorial department Y has a drink called While receiving guidance online I will report how it was made!
What is "Miki" and what kind of taste it is ... Please see the few days until it is completed!
What is the online tour experience / offer shop "Kurimajima Miki"?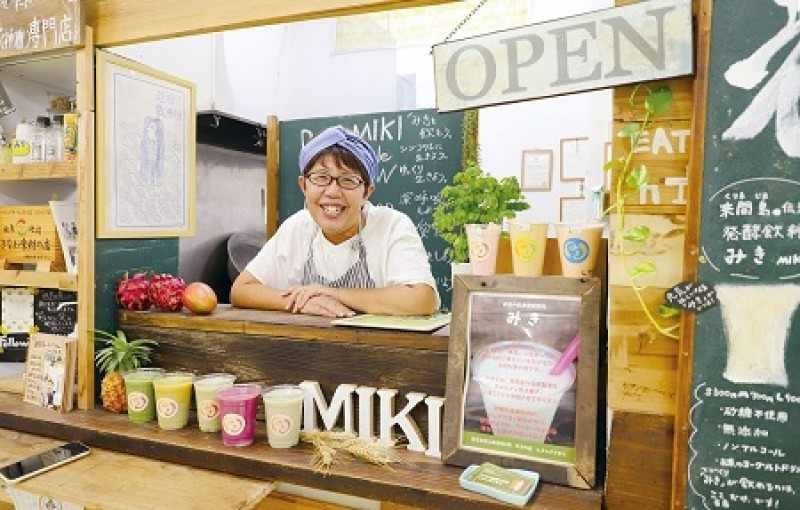 This time online Making "Miki" Is the one who guides Okinawa / Miyako "" In the archipelago Kurimajima Miki "Yoko Sunagawa.
Inheriting the culture of Kurima Island In order to popularize "Miki", we hold workshops to teach how to make it and sell "Miki" takeout.
Current, Activity Japan Then, "Miki Kurima Island" Making popular "Miki" by Online workshop However, you can make a reservation at a great price.
Does "Miki" mean "miki"?
Offering to God " Miki Many of you may know this. Miki sake is generally considered to be a sake offered to God.
"Miki" is a Chinese character for "miki"!
but, "Miki" on Kurima Island Is not liquor Non-alcoholic fermented beverage And that.
In Okinawa, Kagoshima and the Amami Islands, the popular "children drink" Fermented drink It seems that it is.
Ingredients for making "Miki"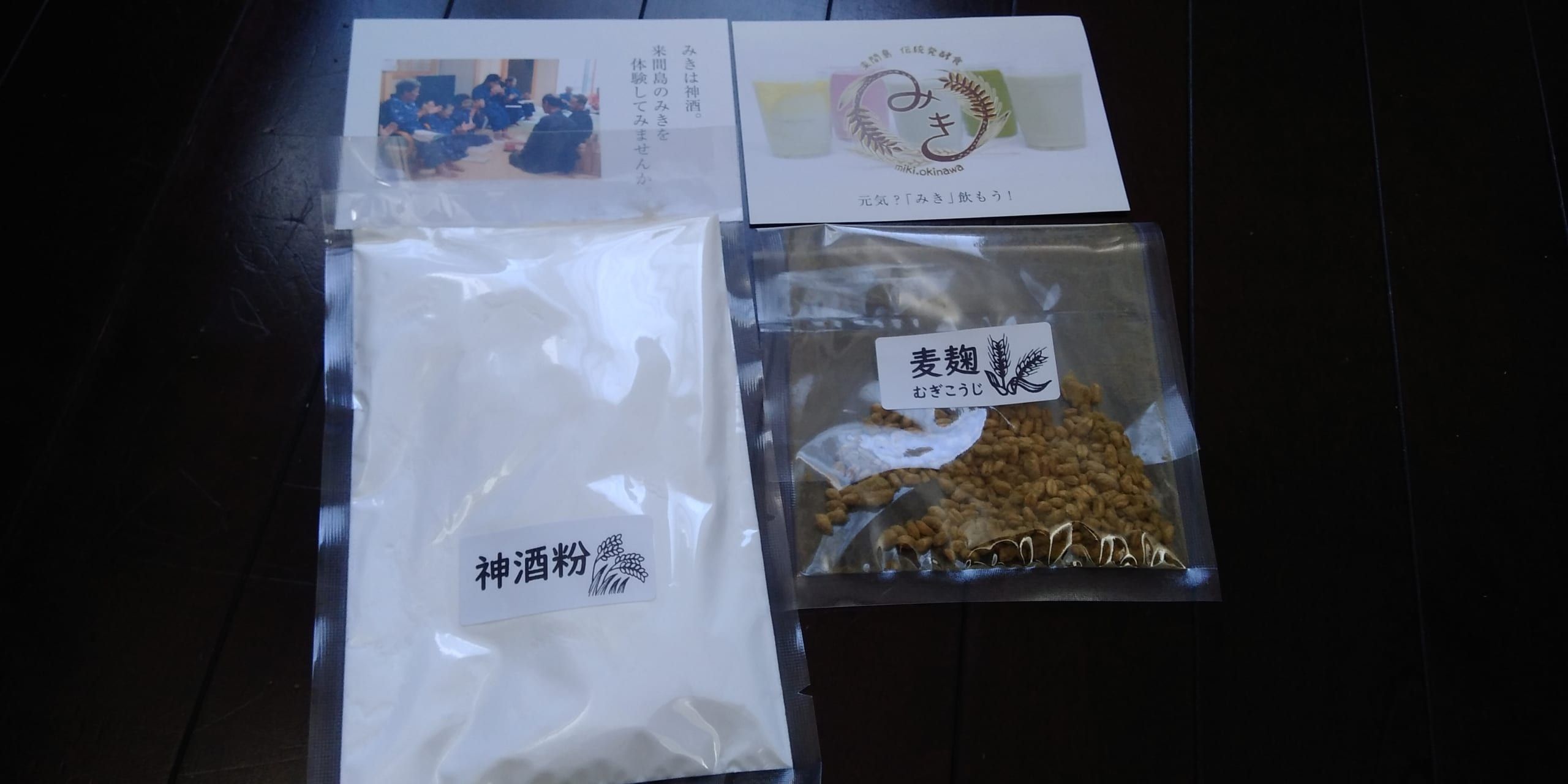 A few days before the online tour experience, the materials for making "Miki" were sent. Wheat Jiuqu and miki powder All of them are unfamiliar.
The particles of miki flour are very fine and look like powdered sugar or wheat flour.
The barley jiuqu is brown and is completely different from the rice jiuqu found in supermarkets and food stores.
…with this drink Can you do it? … A little question arises.
On the plan reservation page, you can see the real workshop. Introduced in the video It has been. I looked at it before the experience, but it seems that there are no particularly difficult processes, so I am relieved.
You will be taught how to make "Miki" through an online experience
It's time to start the experience. Connect with Kurima Island online ..
There is a smiling Mr. Sunagawa on the other side of the screen.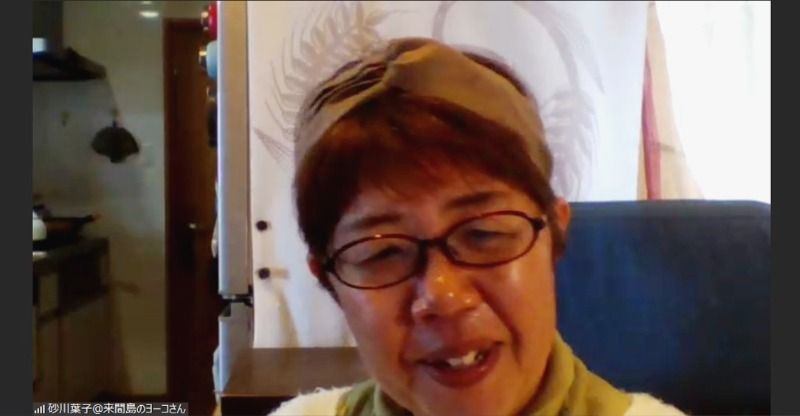 "Call me Yoko!"
Yoko's bright voice In addition, this also naturally becomes talkative.
Yoko from Gifu is said to have moved to Kurima Island when she got married.
To the power of "Miki" yourself Helped many times Therefore, this traditional drink Spread it to many people and leave it to posterity In particular, we are working with a sense of mission.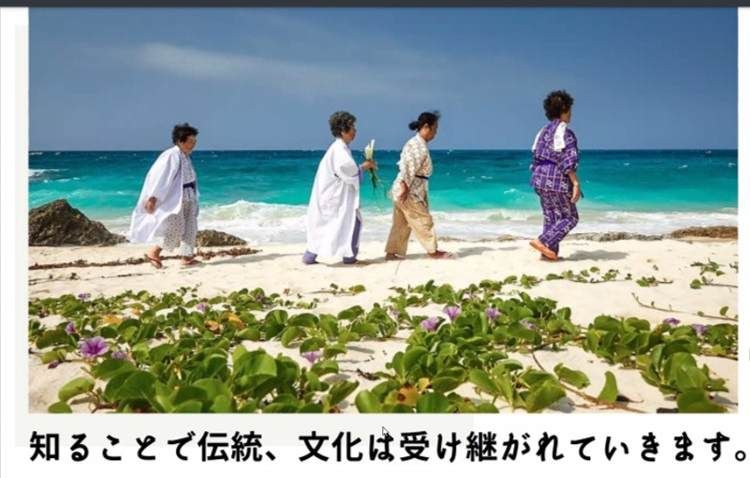 The online tour experience Know "Miki" It starts from there.
With a video Kurima Island's culture and history Was introduced in an easy-to-understand manner.
Making "Miki" -From fermentation to completion-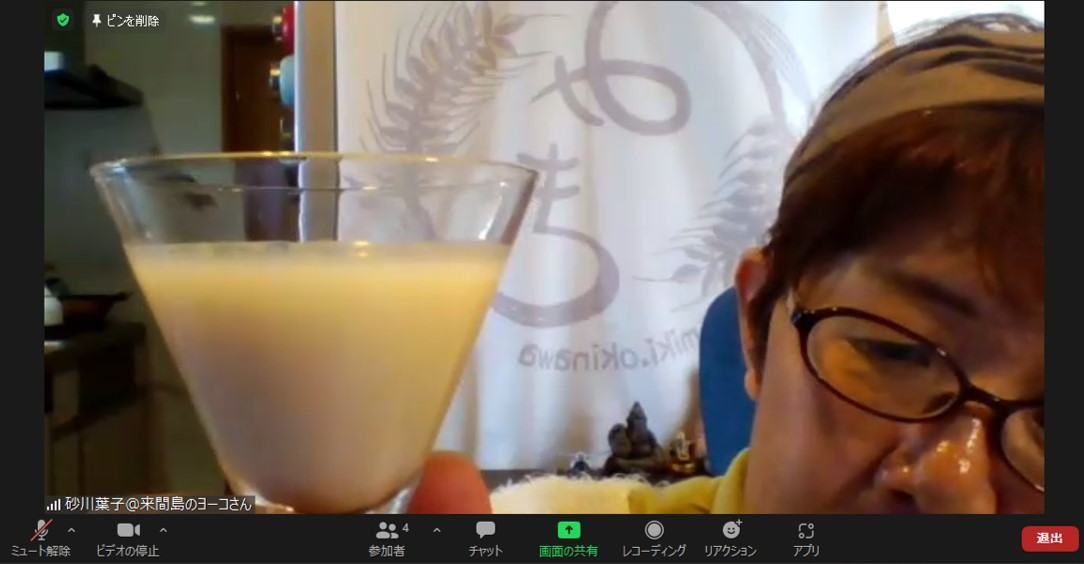 Make "Miki"
Put the kit's miki powder in a pot and heat it. The miki powder gradually solidifies , The porridge-like scent drifts softly.
Turn off the heat, and when the flour has cooled, add the wheat jiuqu and mix ... This is the only work procedure!
After that, the fermentation progresses Just wait is. It's too easy and I'm a little surprised!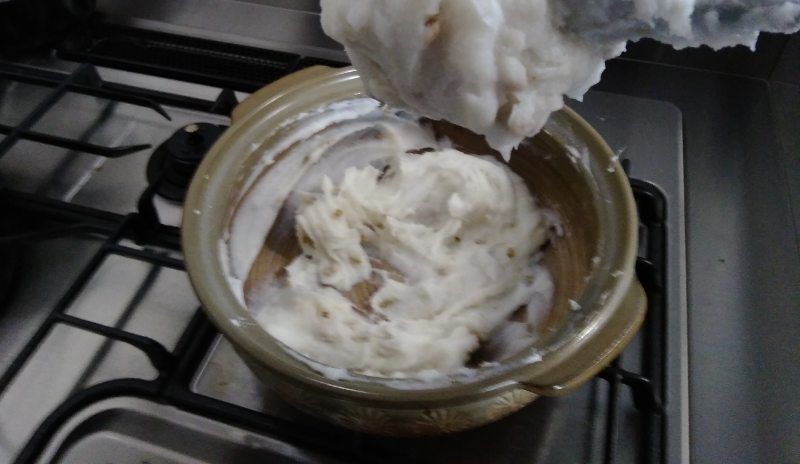 The online experience tour itself So far ..
Say goodbye to Yoko after asking about the fermentation of "Miki", how to finish it and how to store it after completion.
"Miki is a miki, Miki is a prayer"
Has been cherished on Kurima Island Thoughts on "Miki" I feel like I was entrusted by Yoko.
Fermentation
The online experience tour has ended, but the fermentation of "Miki" has ended. Start from here To do!
Because it is fermented at room temperature No special temperature control required .. "Miki" with all your heart in the morning and evening to promote fermentation mix only.
Approximately 3 days until the end of fermentation ... If you are worried about fermentation, Activity Japan of My page To Yoko Consultation is possible is.
As you can see in the picture, the lumps of powder gradually Become a toro You can see that.
Finally "Miki" is completed!
Strain the fermented "Miki" with a colander to remove the wheat jiuqu.
The finished "Miki" is ... White and very smooth!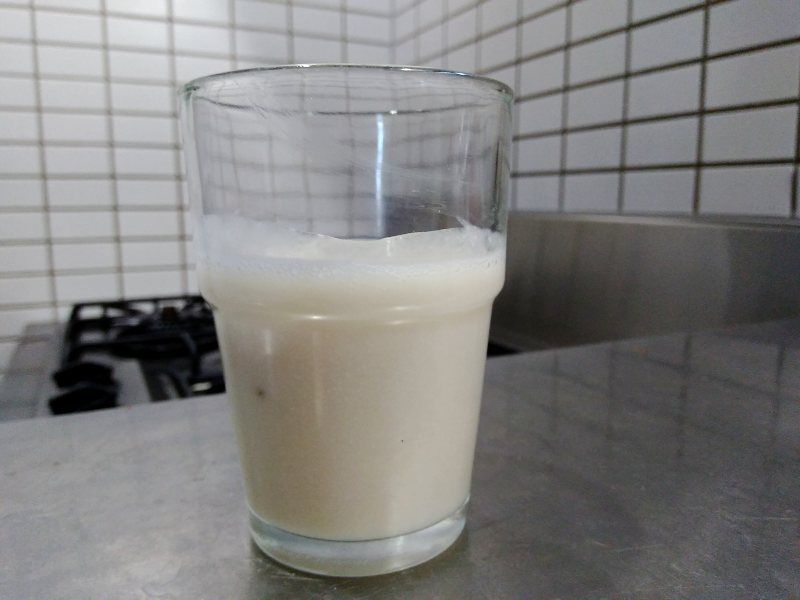 When I drank it Refreshing sweetness When Slight acidity Can be felt.
I didn't add any sugar at all ... it's very strange.
Like a mixture of amazake and yogurt, Gentle taste drink Is completed. !!
Impressions of making an online tour experience "Miki"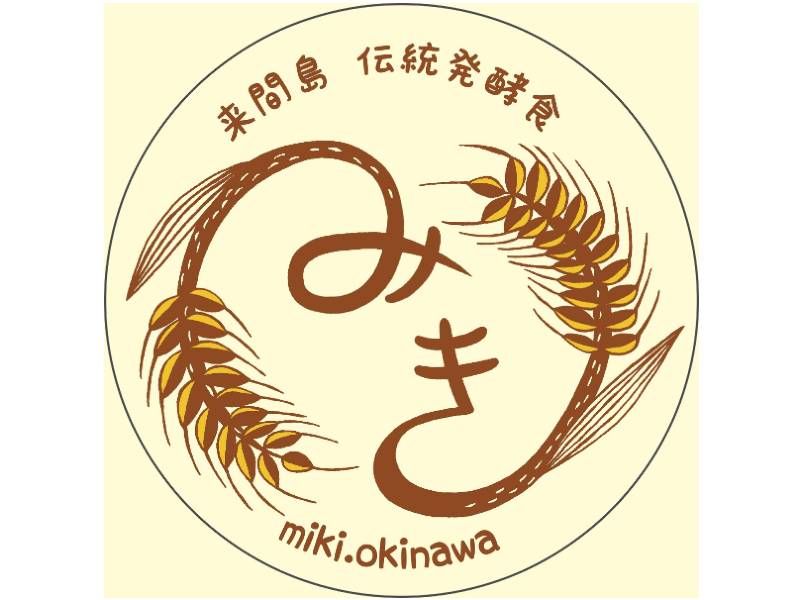 The procedure for making "Miki" is Very easy .. Even small children can experience it, so parent-child participation is also recommended.
The editorial department Y becomes "Miki" who changes his appearance little by little every time he looks into it for several days until it is completed. excited Did!
There is no detailed recipe for "Miki" on Kurima Island, and the islanders have continued to make it by word of mouth for generations.
However, Yoko, a lecturer who felt a sense of crisis that the culture is being lost due to factors such as aging, Clarify your own recipe It seems that it was done.
From Yoko's story, I want to spread "Miki" all over the world! I felt a strong feeling.
... Actually, there is the most important trick that anyone can do to make "Miki" ...
It's fun after joining!
please Online experience tour of making "Miki" Please join us and ask Yoko directly!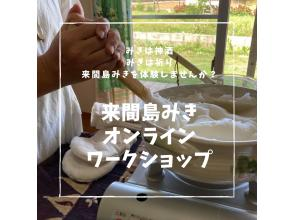 Miyakojima (Irabu Island, Shimoji Island, Kurima Island, Ikema Island)
5,500

Circle

4,950

Yen ~

(tax included)

Discount campaign in progress!
We will connect with Yoko who lives in Kurima Island, a remote island connected by a bridge to Miyako Island in Okinawa Prefecture, by ZOOM, and teach one-on-one how to make "Miki", the traditional manufacturing method of Kurima Island! Kurimajima Miki is a very delicious lactic acid fermented beverage with a gentle sweetness that does not use sugar and a slight acidity! The workshop will be held online and the materials will be sent in advance, so
Okinawa
Okinawa (remote island)
Miyakojima (Irabu Island, Shimoji Island, Kurima Island, Ikema Island)
Domestic online experience tour
business hours
From 13:00 to 17:00
Regular holiday
Temporary closures on Tuesdays, Thursdays, Sundays, and island events
Activity Japan is an affiliated company of the travel agency HIS, and is one of the largest activity-specialized reservation sites in Japan where you can easily find and make reservations for activities and experiences in Japan. We have our own contracts with more than 5,000 affiliated partners all over Japan, and we handle 400 events, more than 15,000 plans of outdoor activities, manufacturing, day trips, leisure, online experience tours, etc. In addition, HIS's 170 bases in 118 cities in 61 countries / 163 stores in Japan (as of September 2021) and the media media of more than 200 companies on Activity Japan's own network are popular and cheap and recommended activity information in Japan and overseas. In addition to Japanese, we are currently accepting online reservations and reservations from travel agencies in English, Chinese (simplified and traditional), Korean, and Thai. In addition, you can make reservations at a discounted price by using the discount experience plan limited to Activity Japan and discount coupons, and there is also a point back after the activity experience. Book cheap outdoor sports, day trips, leisure, activity experiences, and online experience tours at HIS Group Activity Japan.
---
---
---
---
---
---