Online Tour Experience Making Island Herbal Tea in Ishigaki Island, Okinawa! Try warming up at home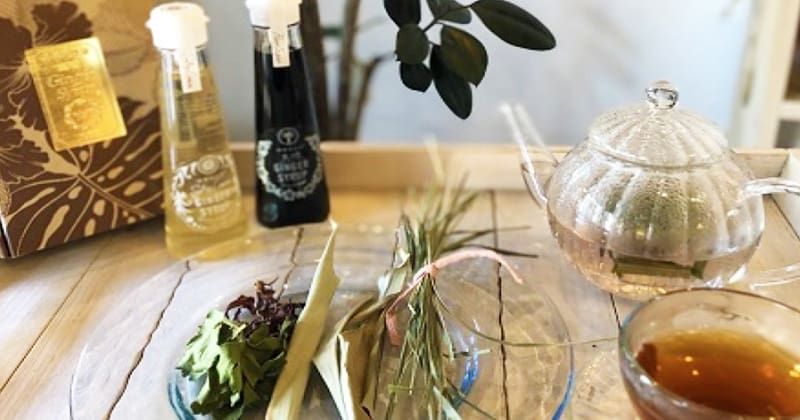 Activity Japan editorial department
The coffee I was drinking, "a cup to keep me awake," became a habit. Recently, my stomach isn't feeling well and I'm having trouble falling asleep. Activity Japan editorial department S is serious I have to live a decaffeinated life! I was enthusiastic. At that time, I discovered Trial version online trial tour "Ishigaki Island, homemade island herbs and ginger herbal tea warm from the inside of the body" is. "Herbal tea is caffeine-less, and above all, it looks good for your health," he decided to participate with interest. Online tour with delicious ginger syrup souvenirs I will report the pattern of.
From booking an online tour experience to the day
Online experience tour "Ishigaki Island homemade island herbs and ginger herbal tea" Reservation Activity Japan HP We will do it at least 6 days before the day of participation.
To apply for a plan Membership registration required Therefore, if you have an online tour experience that interests you, please register in advance.
After logging in, open the tour screen and The day you want to participate Click. Proceed to the application screen.
Payment Method Enter and Apply button Press to you're done. easy!
Make sure that the reservation completion email has arrived at the email address you registered as a member.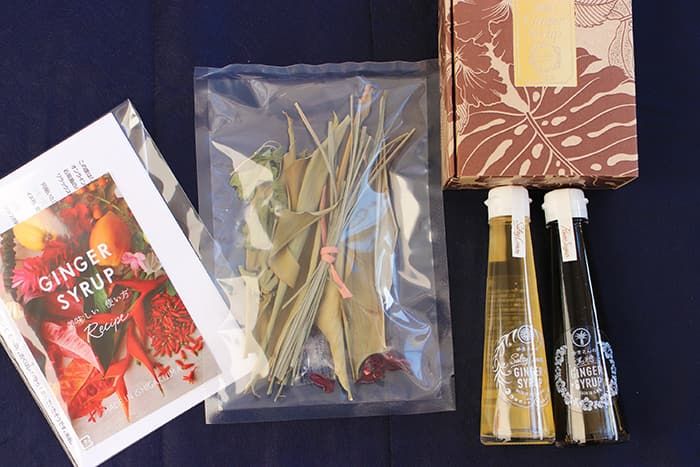 4 or 5 days after booking Like the photo Nice Herbal tea kit Has arrived!
Brown sugar ginger syrup When Salty Lemon Ginger , 4 kinds of dried herbs (Lemongrass, longevity grass, roselle, shell ginger, beautiful photo Pamphlet Is included. Island herb coloring book It made me feel warm.
The editorial department S kept it unopened until the day of the tour, but ginger syrup and lemon ginger You can taste it in advance that's right.
The day before the tour, I received a confirmation email from the organizer. Required for participation zoom URL It is also listed, so it is safe to make a note in advance is. If you don't have zoom on your computer Download in advance Let's keep it.
What is "Hawaii Anglot" in Ishigaki Island, Okinawa?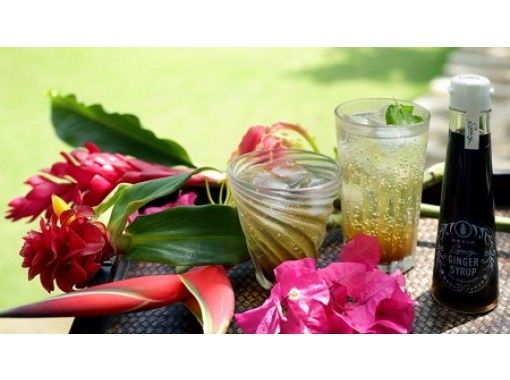 This time the online tour experience will be held at a cafe in Ishigaki Island, Okinawa "Hawaii Anglot" .. On Ishigaki Island With the raw materials of Yaeyama, brown sugar from Hateruma Island and ginger from Ishigaki Island I'm making ginger syrup ..
1998 Opened a bar on Ishigaki Island. We started making syrup using Ishigaki Island ingredients to serve delicious cocktails and panques.
The reason for the birth was that we started to subdivide the syrup into the containers we brought with us when requested by customers who pulled the cold.
Currently in Activity Japan Providing an online tour experience I am doing.
You can enjoy the tropical mood! Online tour experience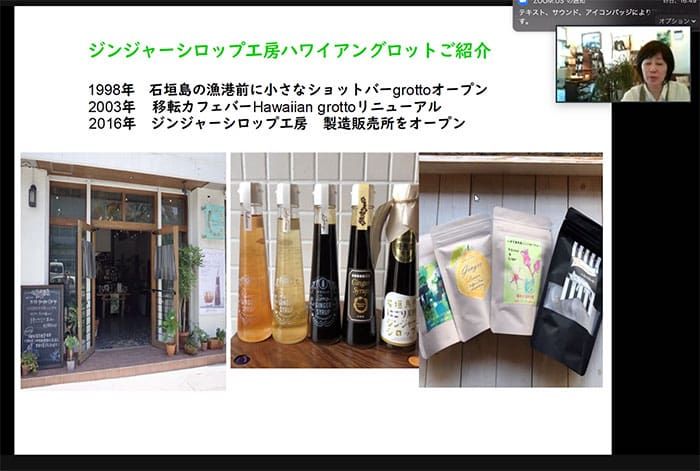 The day of the trial version online tour experience. When you open the specified URL, the organizer "Hawaii Anglot" Sales representative mr.kato Will welcome you with a smile. On this day, participants are reserved only for editorial department S.
Online tour experience Conducted at the store cafe It seems to be doing. In the background A fashionable tropical space Spreads, and the editorial department S feels like Ishigaki Island.
At the beginning of the tour Mr. Kato's self-introduction or How ginger syrup was born You will receive an explanation such as. next Amount of herbs and how to cut Such Check the flow of making herbal tea with a video .. Immediately to make herbal tea.
"We will proceed slowly, so if you have any questions, please ask on the way," says Kato.
In making herbal tea Brown sugar ginger syrup (Black bottle) and Dried herbs Is used. I didn't use the yellow bottle of Salty Lemon Ginger in the trial version of the online tour experience, but please enjoy hot water and cider at home.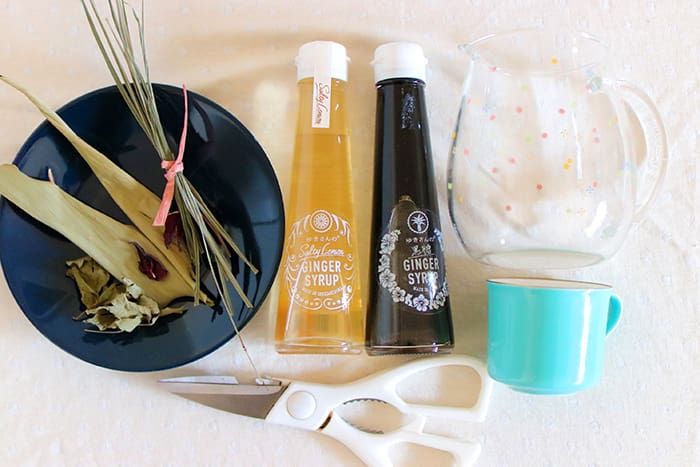 For cutting dried herbs Kitchen scissors or Teapot , cup , Boiled water teeth Prepared in advance at home I will do it.
While receiving instructions from Mr. Kato Cut from lemongrass I will continue to do it. "Please check the scent when you cut it," says Kato.
The moment you cut the lemongrass A refreshing scent spreads and you feel relaxed!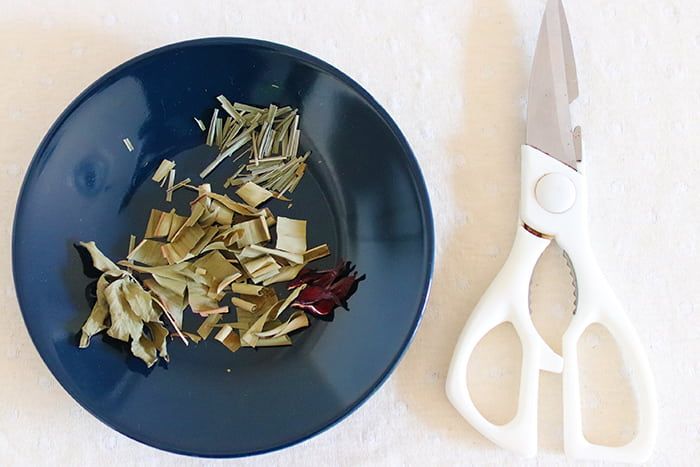 "Lemongrass is rich in vitamin A, so it is said to keep the skin and mucous membranes of the eyes healthy," says Kato.
Mr. Kato during the work Describe each herb Will do it. Characteristics and usage of herbs I was able to learn about herbs and wanted to actively incorporate herbs into my daily life.
The editorial department S did not know the appropriate amount of hot water on the way, but because it was reserved, I was able to put the appropriate amount in the pot while checking with Mr. Kato on the screen. You can ask questions in real time Unique to the online tour experience is.
After cutting the herbs, add boiling water and steam for 3 to 4 minutes. During this time, Mr. Kato is making slides Features of ginger syrup or, Kato's recommended way to drink I received an explanation such as.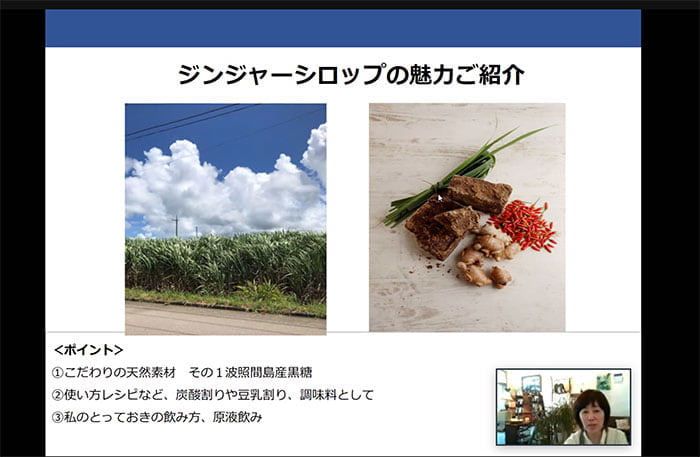 What is used in ginger syrup is The southernmost part of Okinawa Brown sugar from Hateruma Island .. It is rich in minerals and vitamins. Ginger is from Ishigaki Island, the hometown.
Sweet and sweet Combine ginger syrup with unadjusted soymilk That is the recommended way to drink Mr. Kato.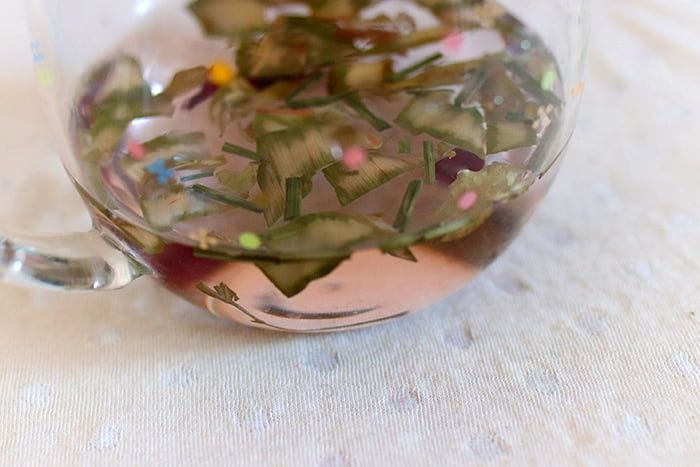 After the explanation, the herbs were just right open in the pot.
The pale pink color of Roselle is beautiful .. Put about 1 teaspoon of ginger syrup in a cup, pour herbal tea and you're done.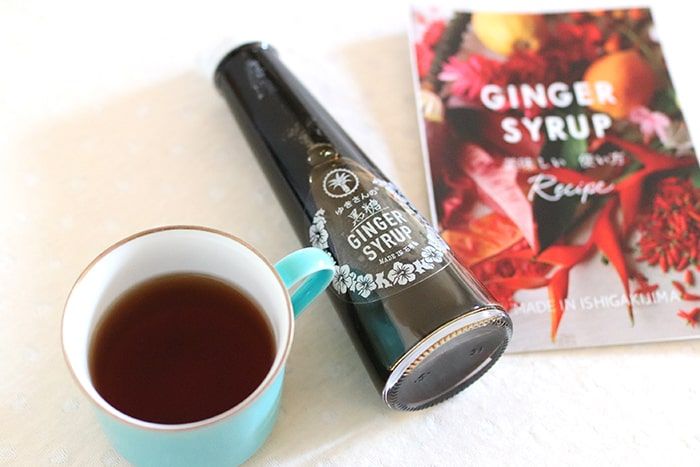 The taste is The individuality of each herb is harmonized by the sweetness of the syrup and it is very easy to drink!
After drinking warm herbal tea, I feel relieved and relaxed both physically and mentally. Accented with ginger's tingling stimulus And Delicious enough to drink every day was!
Relax from the morning of the holidays! Recommended for refreshing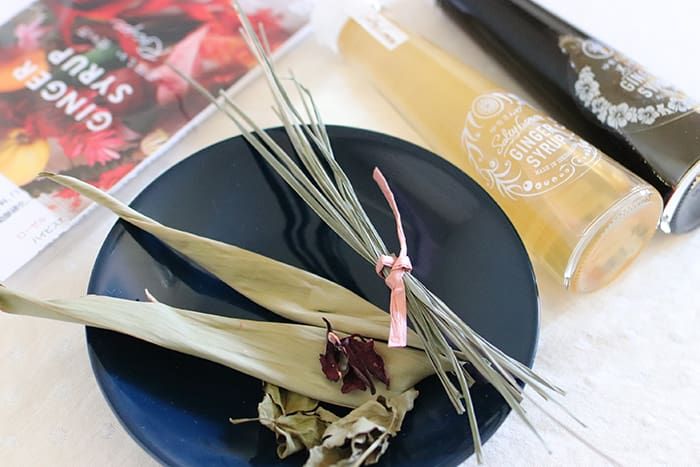 The editorial department S participated in the holiday morning starting at 9:00. Healed by the scent of island herbs, herbal tea is delicious, Relax moderately from the morning I was able to do it.
Women who want to change their mood with herbal tea, people who want to incorporate herbs into their lives Please join us!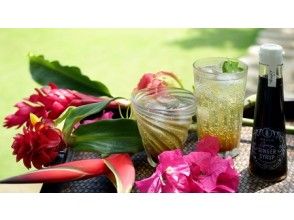 Ishigaki Island
4,250

Yen ~

(tax included)
4.9
(11 reviews / experiences)
We will deliver a set of "Yuki-san's brown sugar ginger syrup & salty lemon ginger syrup" and herbal tea ingredients dried herbs. After arriving, it is a workshop to make delicious ginger herbal tea while cutting herbs together online and explaining the effects. Relax with the scent and taste. Feel the blessings of nature on Ishigaki Island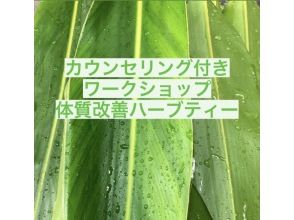 Ishigaki Island
5,400

Yen ~

(tax included)
We will deliver the original herbal tea that suits you by individual counseling at a later date. We will deliver a set of "Yuki-san's brown sugar ginger syrup & salty lemon ginger syrup" and herbal tea ingredients dried herbs. After arriving, cut herbs together online and explain the effects while delicious ginger ha
Okinawa
Okinawa (remote island)
Ishigaki Island
Domestic online experience tour
Ginger syrup is made from Yaeyama's raw materials, brown sugar from Hateruma Island and ginger from Ishigaki Island. You can add it to hot water, soy milk, yogurt, or ginger to warm your body from the core.
business hours
10: 00-19: 00
Activity Japan is an affiliated company of the travel agency HIS, and is Japan's largest activity-specialized reservation site where you can easily find and make reservations for activities and experiences in Japan. We have our own contracts with more than 5,000 affiliated partners all over Japan, and we handle 400 events, more than 15,000 plans of outdoor activities, manufacturing, day trips, leisure, online experience tours, etc. In addition, HIS's 170 bases in 118 cities in 61 countries / 163 stores in Japan (as of September 2021) and more than 200 media media of Activity Japan's own network are popular, cheap and recommended activity information in Japan and overseas. Currently, in addition to Japanese, we are accepting online reservations from all over the world and reservations from travel agencies in English, Chinese (simplified and traditional), Korean, and Thai. In addition, you can make reservations at a discounted price by using the discount experience plan limited to Activity Japan and discount coupons, and you can get points back after the activity experience. Book cheap outdoor sports, day trips, leisure, activity experiences, and online experience tours at HIS Group Activity Japan.
---
---
---
---
---
---