Online tour experience: What is "Kamai meat (Ryukyu wild boar meat)" in Iriomote Island, Okinawa? !!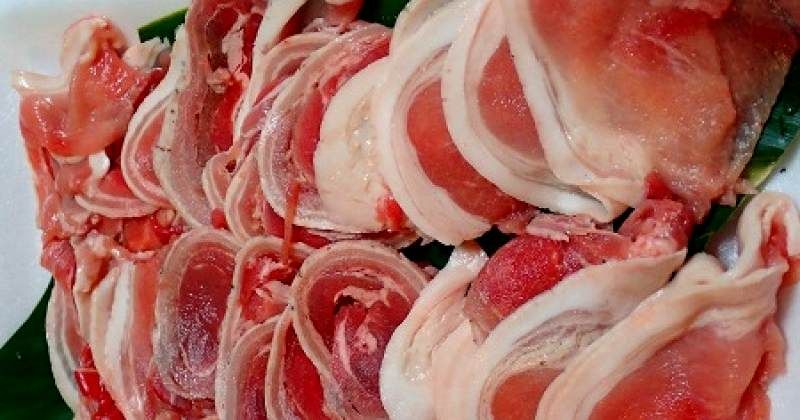 Activity Japan editorial department
You can eat local specialties from all over the country while staying at home "In Stock Now Gourmand" Is in fashion.
There are a wide variety of types such as sweets, rice companions, and seasonal vegetables.
But lately Just ordering and eating is a bit dull I felt like that.
This time, Activity Japan editorial department Y "We ask local people to explain the characteristics and eating methods of the ordered ingredients." The order and online tour experience hybrid I participated in a plan that can be said to be.
in the first place, Okinawa ・ Iriomote Island of" Wild boar meat (Ryukyu wild boar meat) What is ...?
Great value that even advanced users will surely enjoy Online tour experience This is the report!
What is the online tour experience / offer shop "Nagasawa Meat Shop"?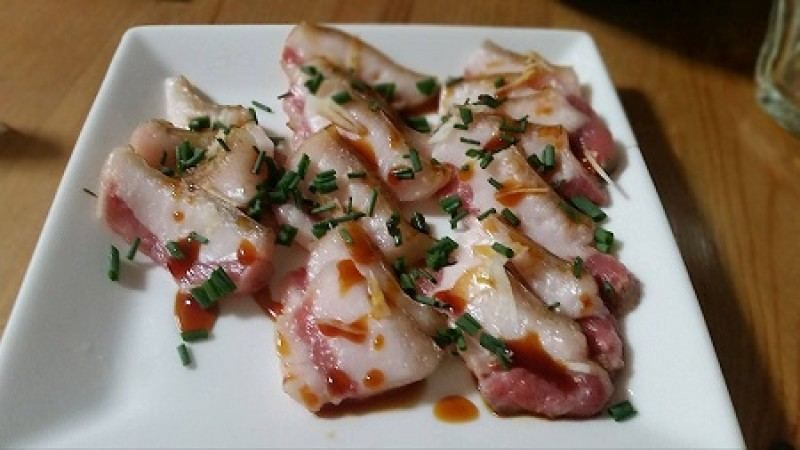 Of this time Online experience tour Is a little different from the leisure and sotoasobi online experience tours.
This online tour experience is offered in Iriomote Island, Okinawa "Nagasawa Meat Shop" .. Business license for slaughter It is a shop that handles fresh Ryukyu wild boar meat that has also been acquired.
Kamai meat (Ryukyu wild boar meat) has few sales channels and can only be eaten on Iriomote Island, so to speak. "Phantom ingredients" .. Currently available at Activity Japan Online tour experience of wild boar meat (Ryukyu wild boar meat) If so, you can taste it at home!
Luxury and very rare It is an online experience tour!
What is "Kamai Meat (Ryukyu Wild Boar Meat)"?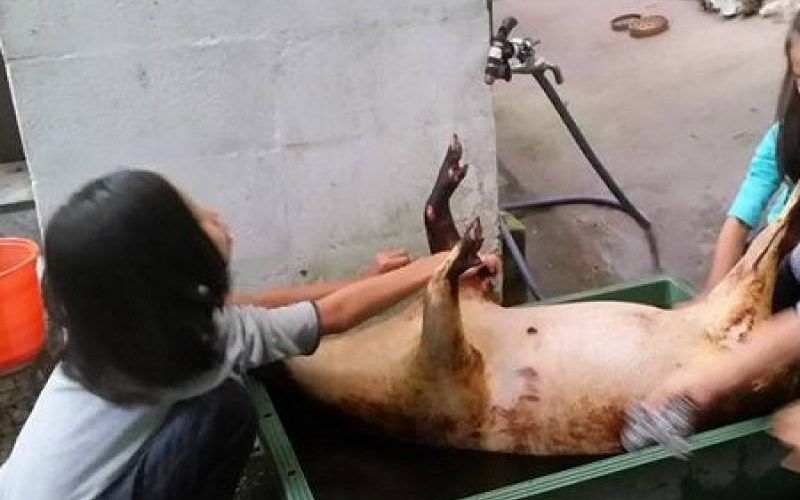 Features of "Kamai Meat (Ryukyu Wild Boar Meat)"
"Kamai" means "wild boar" .. Iriomote Island It seems to be a dialect of. Also called Ryukyu wild boar, even a large individual weighs only about 50 kg, which is smaller than a general wild boar.
Different from the wild boar in Honshu, the size is small Therefore, it can be said that the meat has a high rarity value.
Also, among the Ryukyu Islands, Iriomote-produced wild boar meat (Ryukyu wild boar meat) is Especially delicious It is said to be.
Iriomote Island and Kamai
Since ancient times on Iriomote Island Valuable protein source I have eaten wild boar meat (Ryukyu wild boar meat). The history can be learned from the excavation of wild boar bones from archaeological sites tens of thousands of years ago.
Also, on Iriomote Island Hunting is also a "tradition" and a "daily life" That's right.
For the lives of people living on Iriomote Island, which has a lot of untouched nature, While appreciating the blessings of nature, receive the "life" to the fullest The culture of, may have taken root.
Online experience tour begins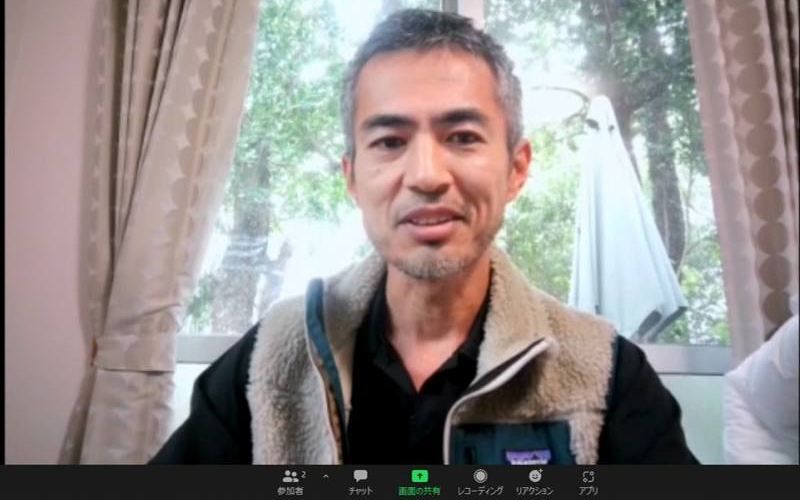 It's time.
Online commentary on wild boar meat (Ryukyu wild boar meat) Located on Iriomote Island, Okinawa Nagasawa meat shop Mr. is.
In Iriomote Island, we will introduce the deliciousness of the major wild boar meat (Ryukyu wild boar meat), and at the same time, learn about the fact that wild boar meat is a tradition of the island and the protection of the natural environment of Iriomote Island through wild boar meat (Ryukyu wild boar meat). I want you to! From that feeling Not regular mail order It seems that it is in the form of an online experience tour.
Hot feelings Contrary to that, Mr. Nagasawa has a very soft narrative.
Also for this question Feel free to answer ..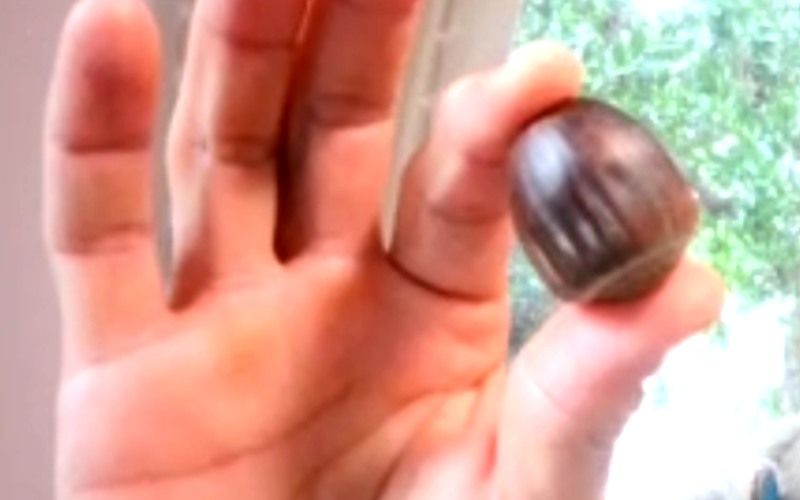 During the hunting period from mid-November to February of the following year Iriomote Island Becomes the staple food of wild boar Nuts (acorns) Showed me.
Its size is like a chestnut!
Good food By eating The wild boar becomes delicious It seems to.
On Iriomote Island Not a "fisherman" but a "hunter" There are many, and Mr. Nagasawa is one of them.
Self-made "Wanna" Also, I was introduced through the screen.
by the way "I will ask the producer directly for a detailed explanation of the ingredients." I may have never had such an experience in the past.
When I noticed, it was the editorial department Y who listened to Mr. Nagasawa's story quite a while ago.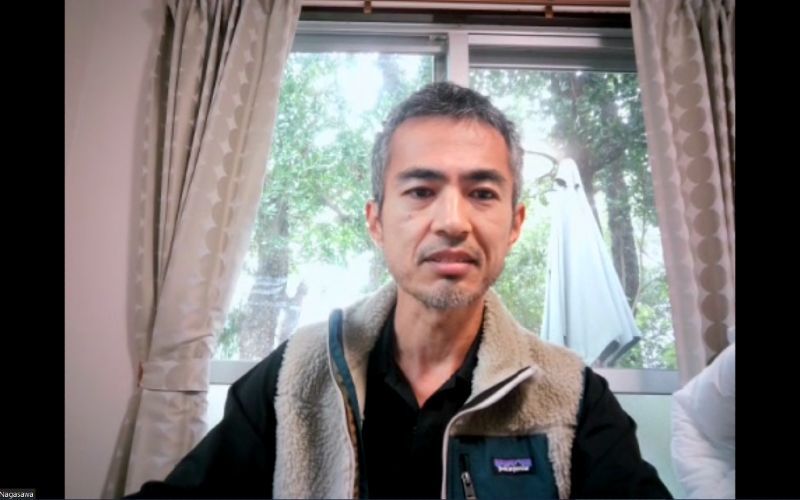 At the end of the tour, Mr. Nagasawa's story pierces my heart.
"When I live on Iriomote Island, there is a huge typhoon that I have never experienced before. Rapid climate change over the years I feel crushed.
Livestock for meat purposes is said to place a heavy burden on the environment. Jibie including wild boar meat (Ryukyu wild boar meat), Incorporate into your diet without overfishing It 's delicious and fun. Contribute to environmental problems Isn't it possible? "
The meat has arrived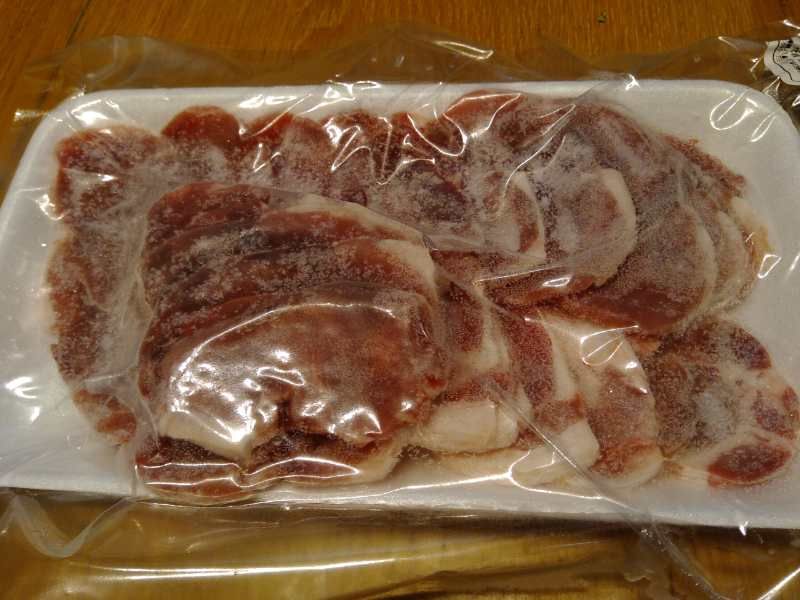 Later, I received the frozen boar meat (Ryukyu wild boar meat) in the pack!
It looks like ... Close to pork I feel like.
Usually it will be shipped after the online tour experience, Kamai meat (Ryukyu wild boar meat) with limited hunting period and catch May not be ready immediately.
It may take some time to arrive, so it is recommended that you check the approximate delivery standard at the time of application.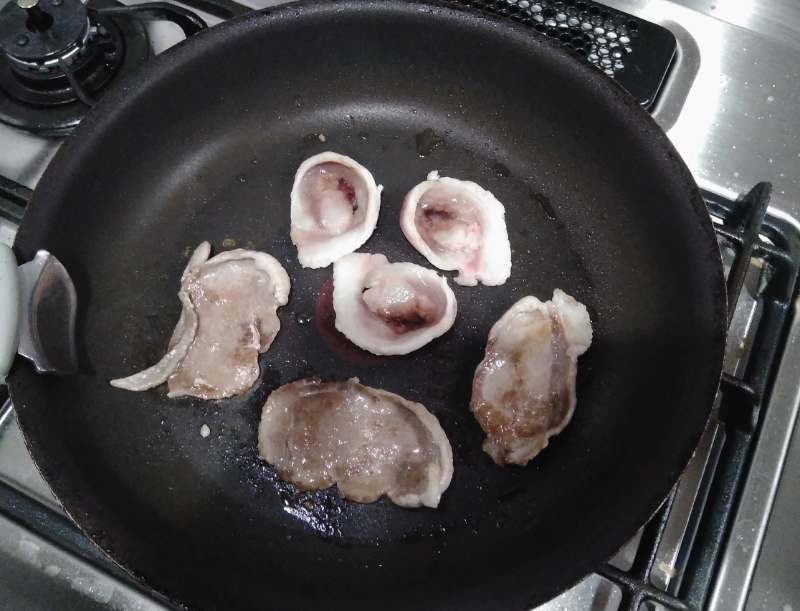 As advised by Mr. Nagasawa during the online tour experience, Be careful not to overcook I cooked it while cooking and tried it with a botan nabe and yakiniku.
For those who like it ... There is a product, yet it is full of wild taste The feeling is impressive! !!
There is less odor that is common in game With simple seasoning I have eaten!
Impressions of participating in an online experience tour of wild boar meat (Ryukyu wild boar meat)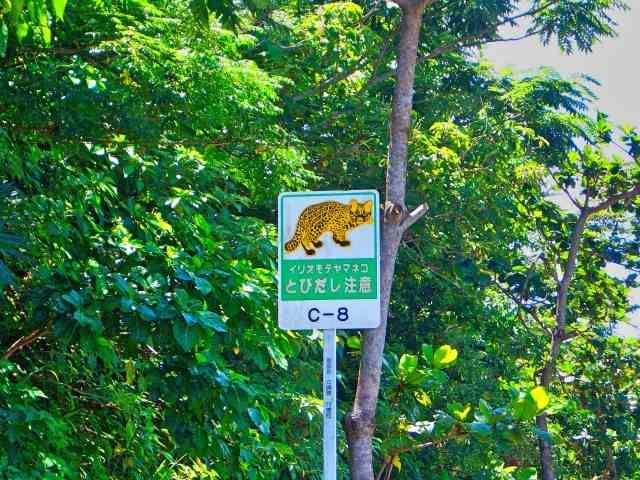 About ingredients, from how to eat deliciously to the background of production Talk to the producer I felt it was a really valuable experience.
It's not just about ordering and eating, but Mr. Nagasawa, the organizer of the tour Sincere feelings for nature maintenance Feel, at the same time Environmental issues and SDGs (Sustainable Development Goals) It was also conscious.
In thinking about the future Children and students It is a tour that can also be recommended!
You can never taste it just by ordering "Plus alpha experience" With, High profitability and satisfaction ,literally "delicious" Please participate in the experience tour!
Iriomote Island and other Yaeyama Islands (Yubu Island and Barasu Island)
10,000

Yen ~

(tax included)
Kamai is a dialect name of Ryukyu wild boar on Iriomote Island, and has been an important protein source for the islanders since ancient times. 90% of the island is covered with virgin forest of tropical rain forest, and the acorns of Quercus miyagii that grow in the forest and the turtles that grew up on the nuts of the forest have no odor, and the more you chew, the richer the taste oozes out. increase. Ryu of Iriomote Island that is not mixed with pigs and wild boars
Okinawa
Okinawa (remote island)
Iriomote Island, Yubu Island, Barasu Island, Hatoma Island
Domestic online experience tour
At Nagasawa Meat Shop, in order to eat the life you received deliciously and without waste, we stopped the kamai of our shop and brought it to the processing facility within 2 hours, promptly grilled, washed and hollowed out with a large amount of ice. It cools rapidly to prevent the meat from deteriorating. It's a laborious task, but it's the best ingredients, so we're working hard so that you can eat it in the best condition!
business hours
09: 00-18: 00
Regular holiday
Irregular holidays
Activity Japan is an affiliated company of the travel agency HIS, and is one of the largest reservation sites specializing in activities in Japan, where you can easily find and make reservations for activities and experiences in Japan. We have our own contracts with more than 5,000 affiliated partners all over Japan, and we handle 400 events, more than 15,000 plans of outdoor activities, manufacturing, day trips, leisure, online experience tours, etc. In addition, HIS's 170 bases in 118 cities in 61 countries / 163 stores in Japan (as of September 2021) and activity Japan's own network of more than 200 media media are also popular and cheap and recommended activity information in Japan and overseas. In addition to Japanese, we are currently accepting online reservations and reservations from travel agencies in English, Chinese (simplified and traditional), Korean, and Thai. In addition, you can make reservations at a discounted price by using the discount experience plan limited to Activity Japan and discount coupons, and there is also a point back after the activity experience. Book cheap outdoor sports, day trips, leisure, activity experiences, and online experience tours at HIS Group Activity Japan.
---
---
---
---
---
---